Written by Sheridan O'Leary
As we make our way through 2023, bathroom design is taking a captivating turn towards a harmonious fusion of curves, art deco influences, and natural textures. Designers are drawing inspiration from the past, while also embracing innovative elements to create stunning and relaxing bathroom spaces that stand the test of time. Let's explore the top trends that are currently gracing bathrooms in this year.
---
Terracotta - A Nostalgic Revival with a Contemporary Twist
2023 sees a trend towards earthy colour schemes and a nostalgic nod to the '70s. Terracotta bathrooms are making a comeback, ranging from subtle hints of terracotta in basin design or feature tiles to full-on wall-to-wall terracotta tones. Embracing fiery shades and warm, rustic farmhouse vibes, these earthy hues bring a cosy and welcoming feel to modern bathroom spaces.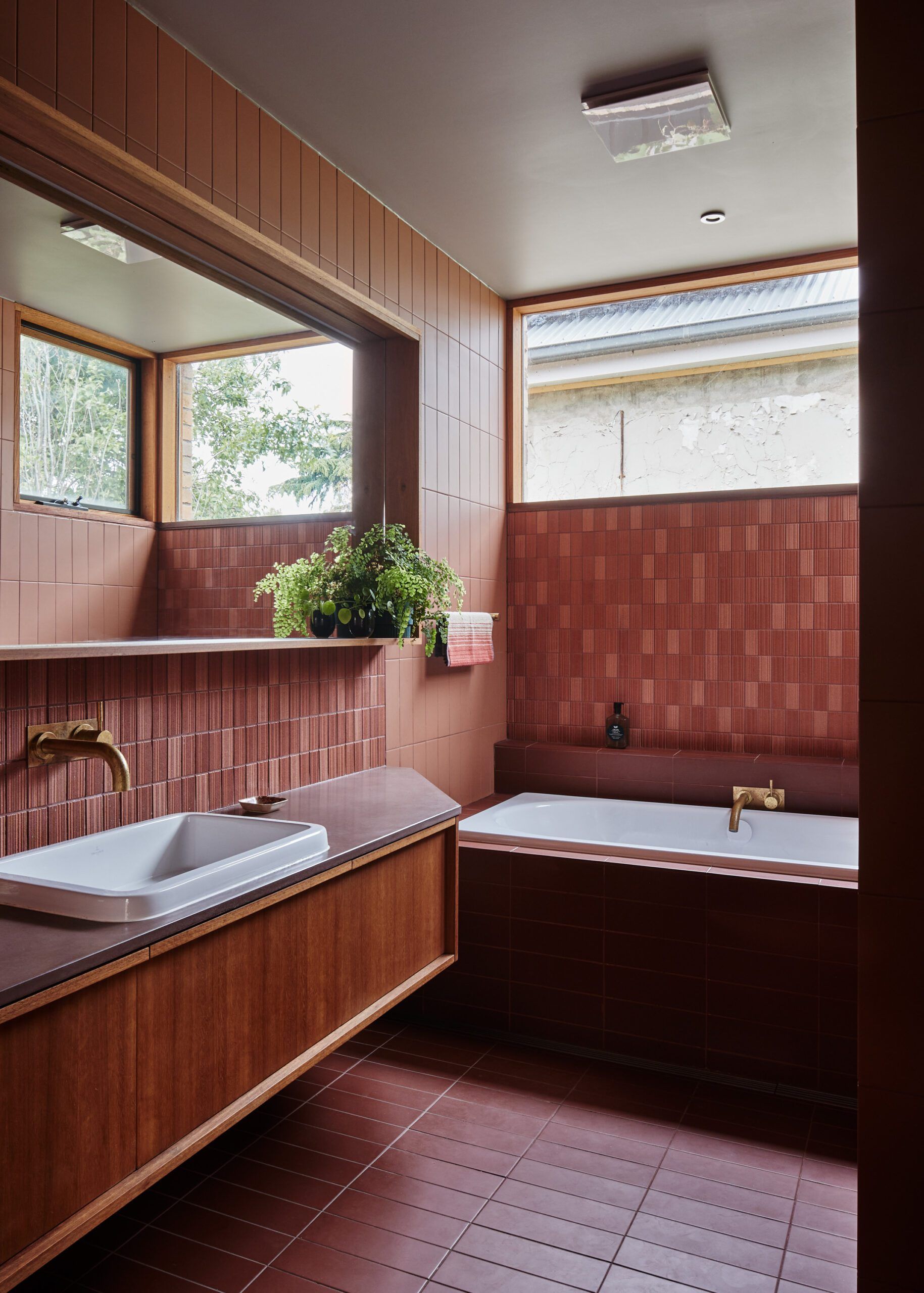 ---
Curves - Soft and Dynamic
Fluidity and dynamism take centre stage with the rise of curves in bathroom design. Curved showers, in particular, are making waves, with archway-shaped recesses bringing both style and functionality to even the smallest of spaces. Walking into a cocooning space adds a sense of luxury and visual interest, making the shower experience all the more indulgent. Art Deco archways and soft curves from the mid-century era are key inspirations driving this trend forward.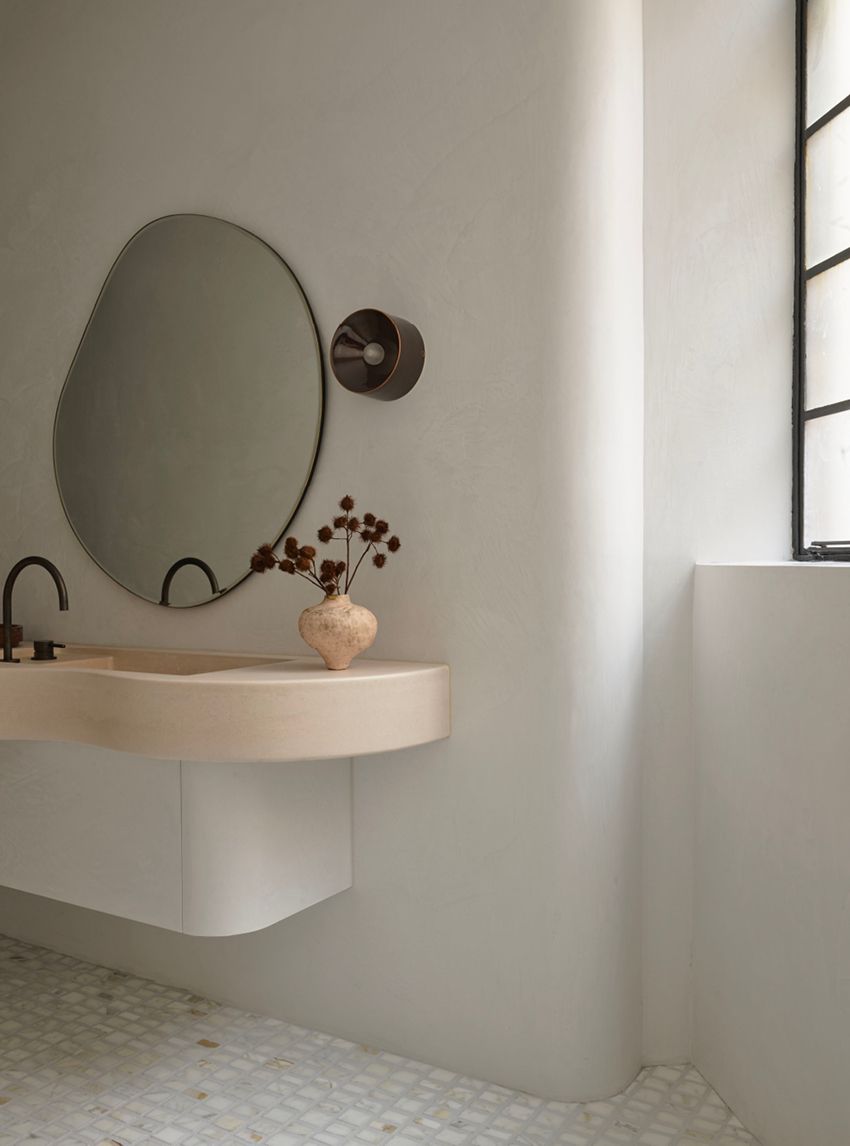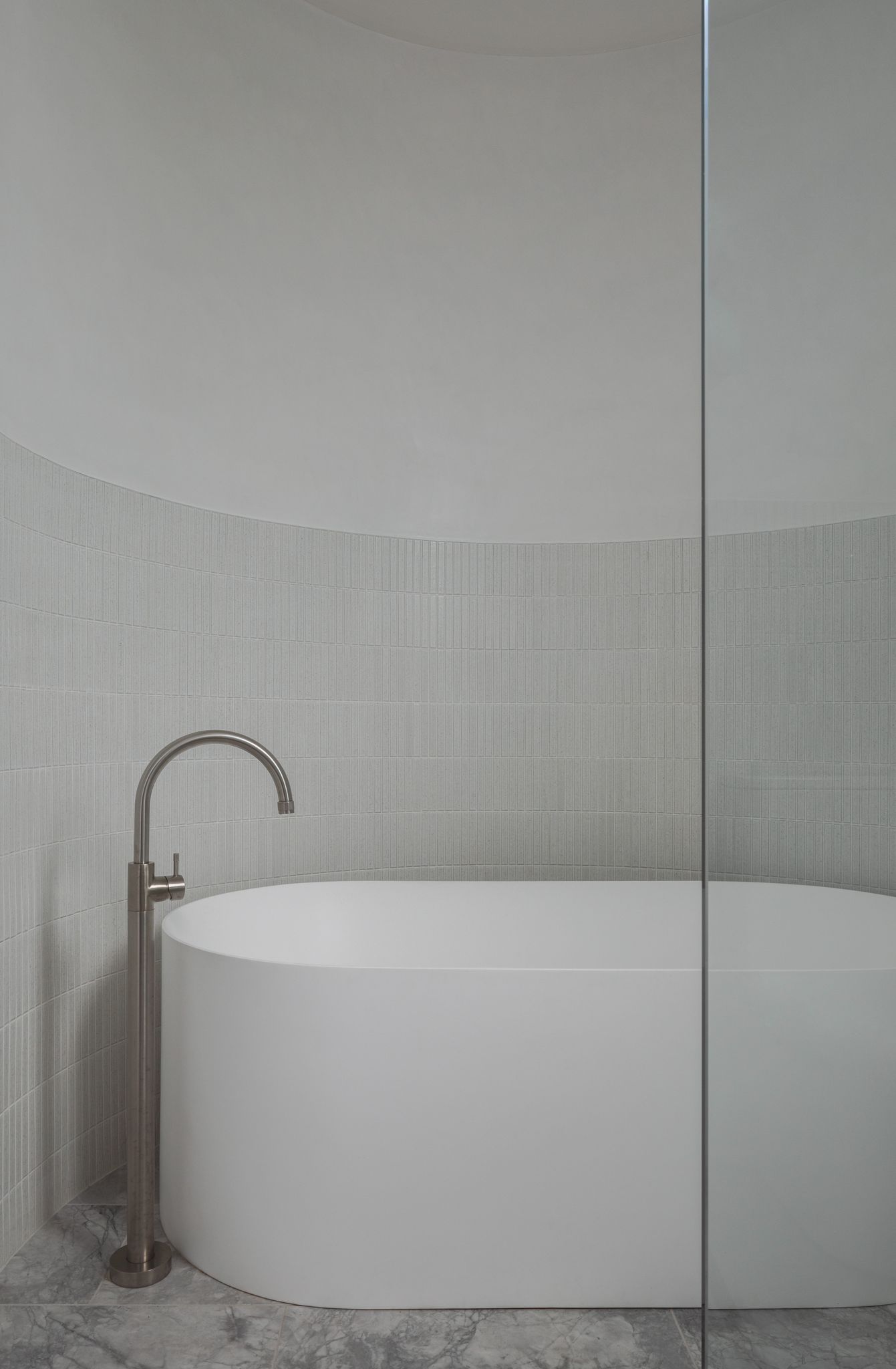 ---
Vertical Tiling: The Upsurge of Slim vertical lines
The classic subway tile has undergone a makeover, as designers now turn them vertically to create a mesmerizing visual effect. These slim and upright tiles draw the eye upward, creating an illusion of higher walls and ceilings, perfect for enhancing smaller spaces or introducing a bold new textured look to bathroom interiors.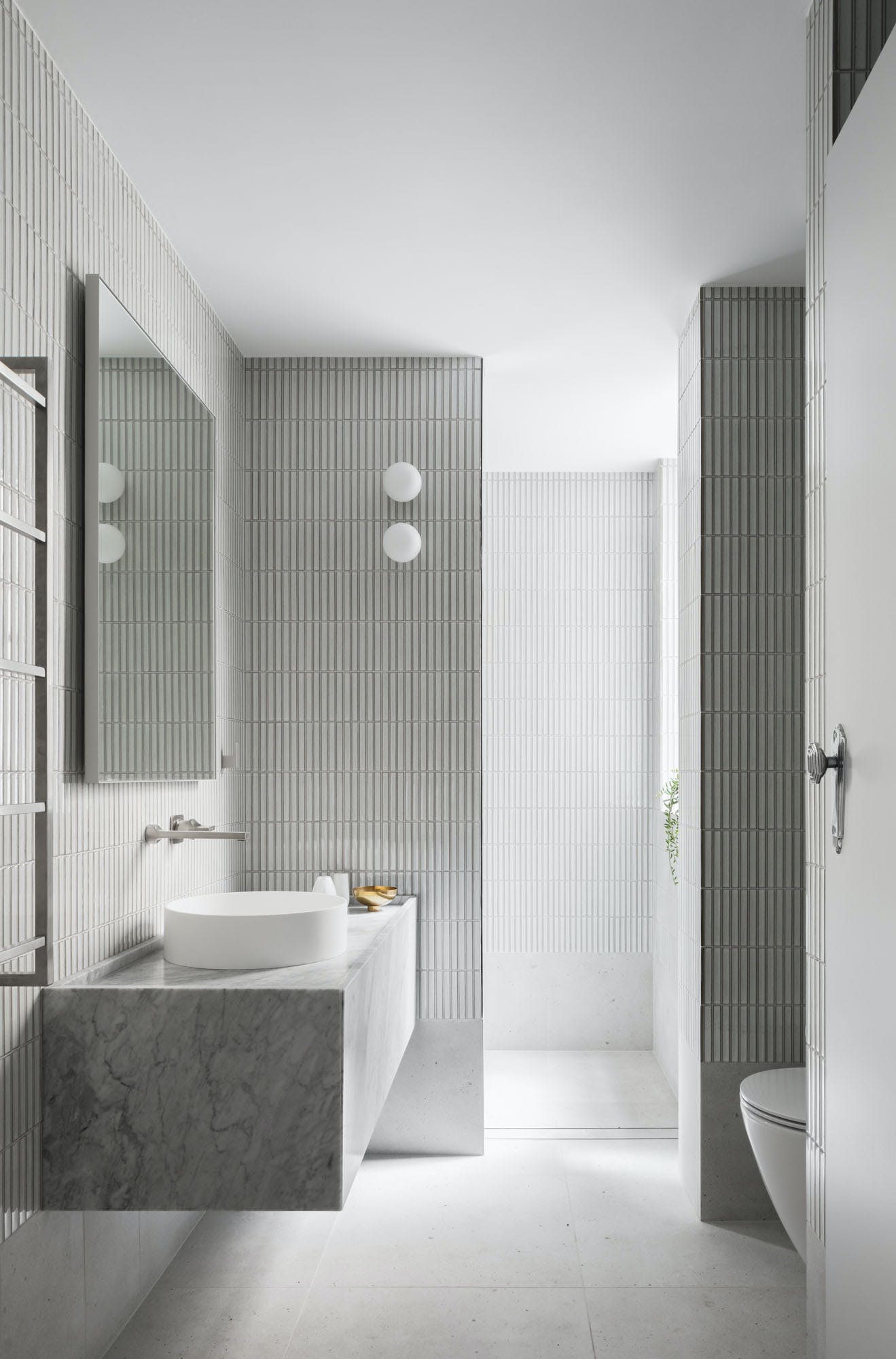 Terrazzo Resurgence: Bolder Patterns and Vibrant Colours
Terrazzo flooring continues its triumphant return, but this time, it's bigger and bolder than ever. Embracing bold patterns with larger chips and brighter hues, this revived trend adds a delightful touch of modernity and personality to bathroom floors and walls.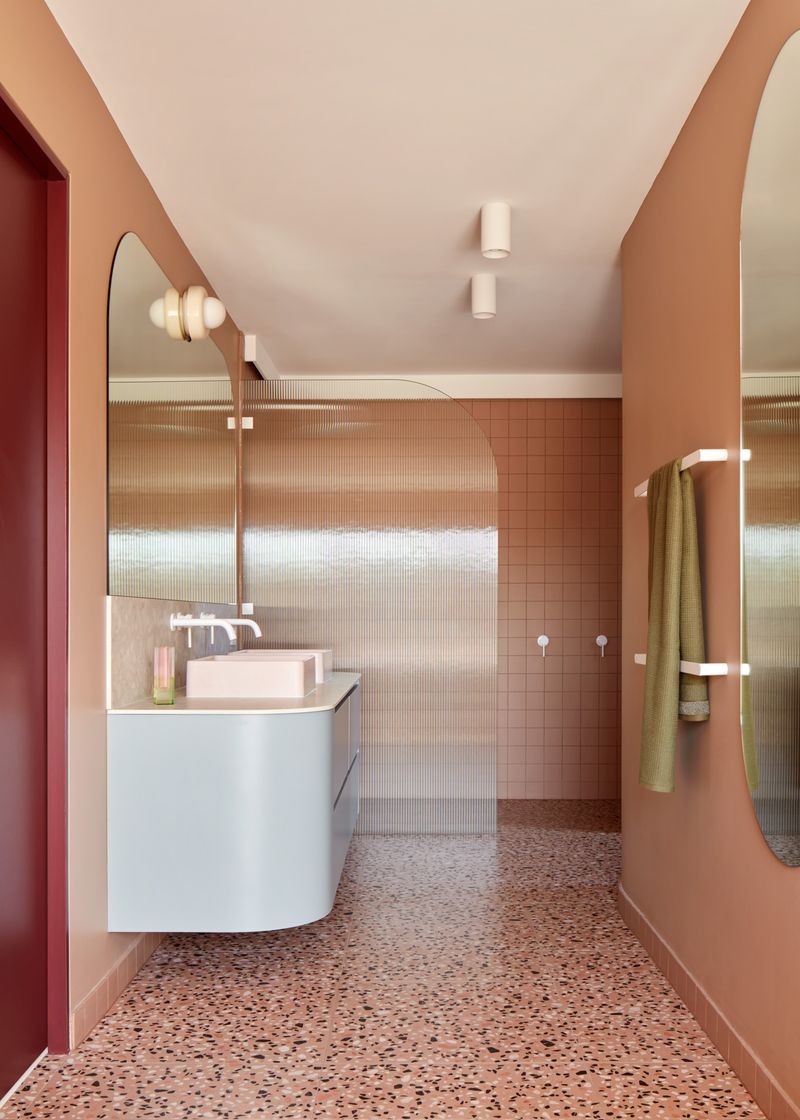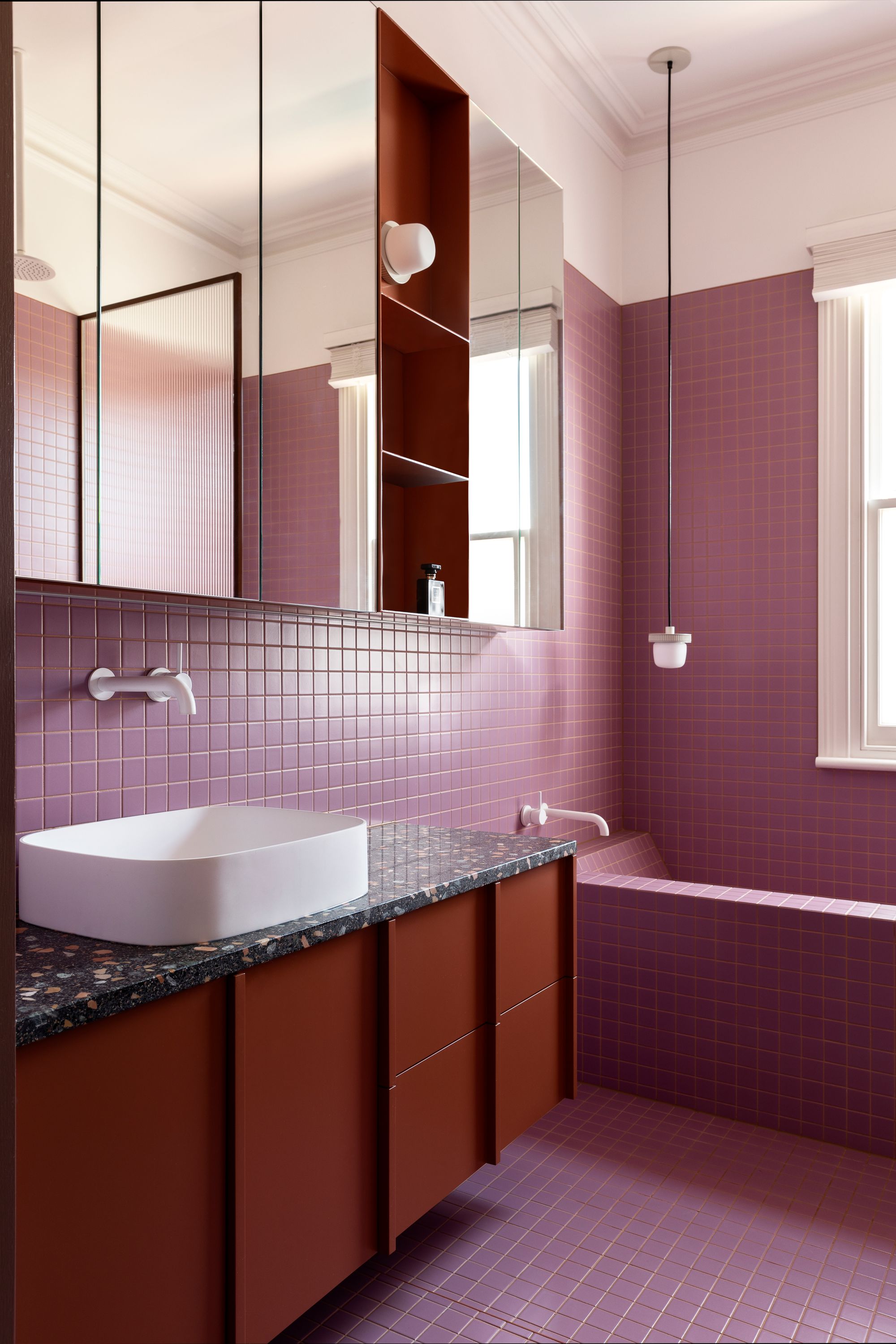 ---
Retro Eclectic Appeal - Combining Bold and Earthy Tones
Retro eclectic style merges earthy and bold colours with mid-century design elements, creating memorable and playful bathroom spaces. Textural flooring, such as crazy paving, slate, and flagstone, complements natural materials like timber and brick, adding depth and pattern to the overall design.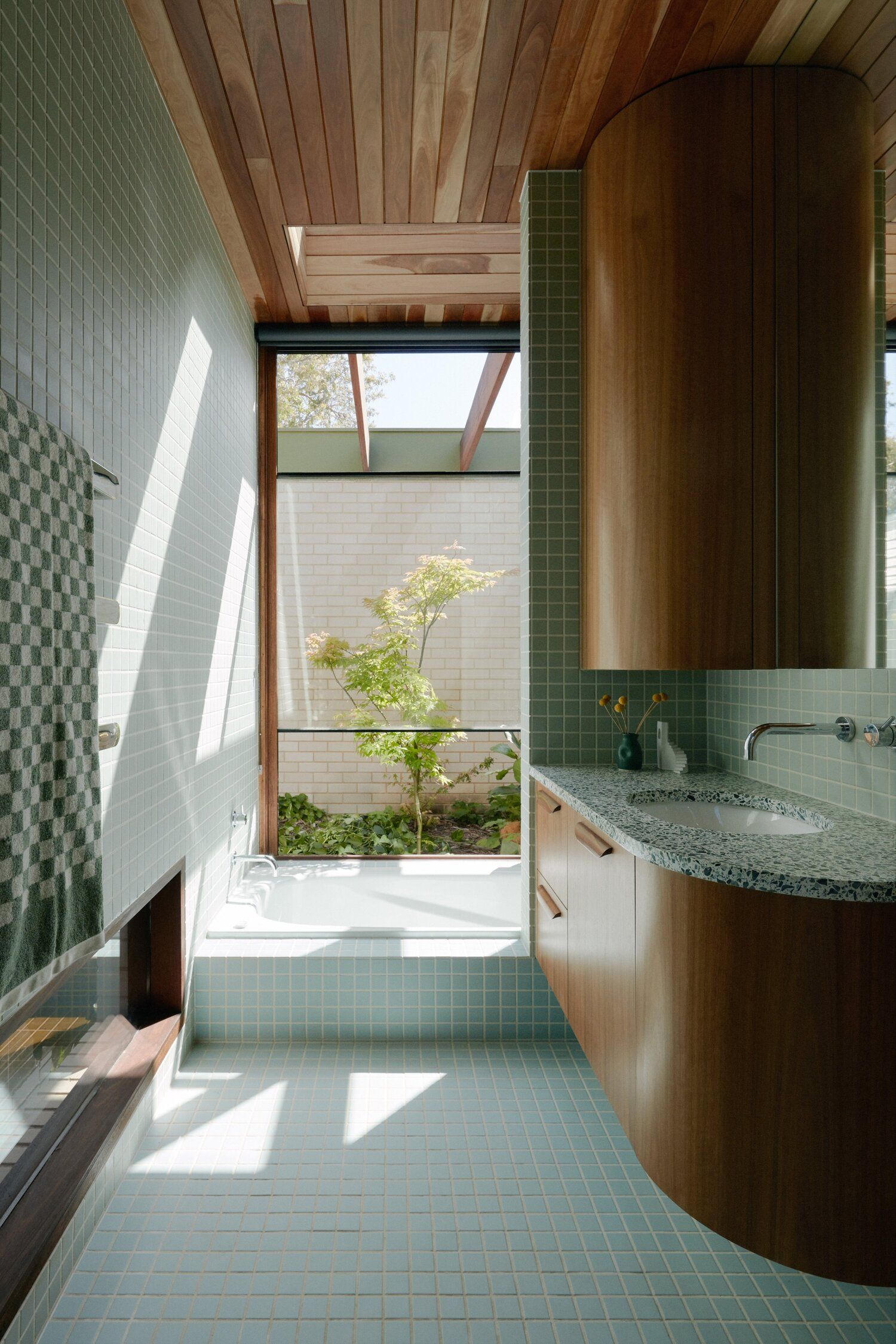 ---
Fluted finishes- Exploring Texture and Depth
Guide the eye with clean lines and intriguing textures, creating depth, interest, and visual drama in the bathroom. Fluted finishes are a subtle yet powerful way to introduce unique textures, whether it's through vanity cabinets, shower panels, or backsplash designs. Clean lines, softened by clever use of texture, infuses bathrooms with a timeless elegance.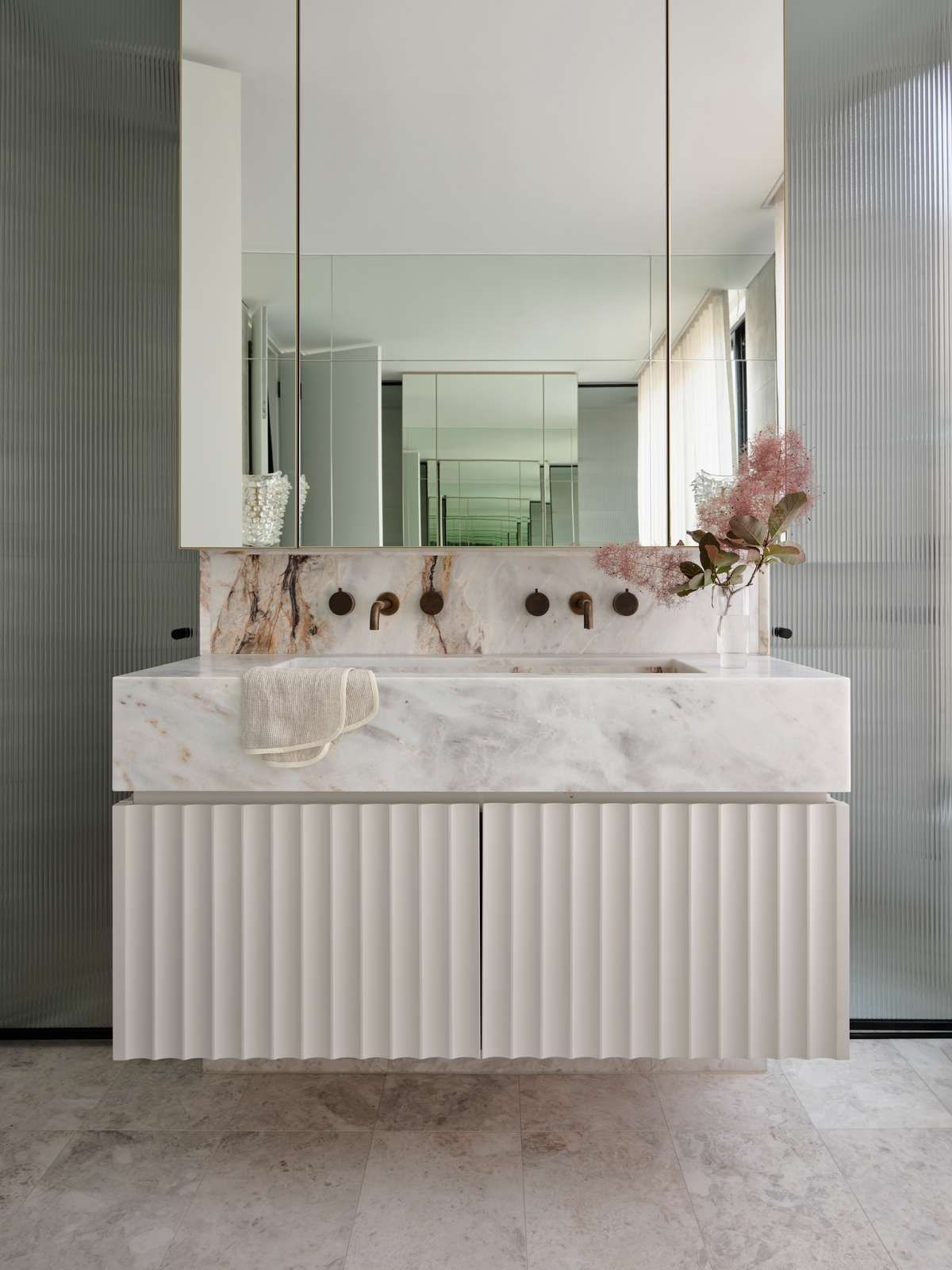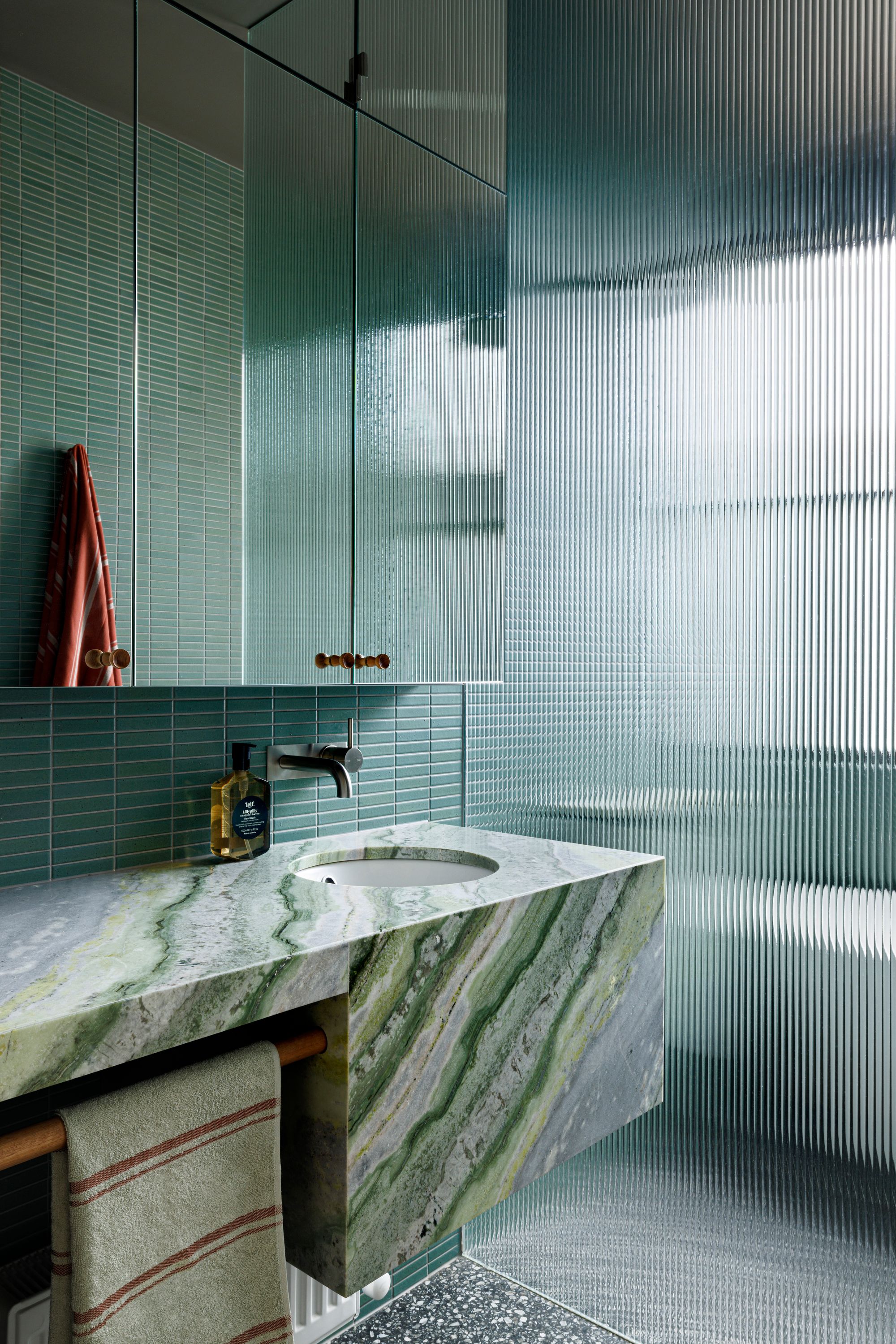 ---
Earthy Colours: A Playful Palette of Nature's Tones
The allure of earthy colours continues to thrive, with designers favouring colour-blocking techniques to infuse playfulness into neutral backdrops. Expect to see deep, colour-saturated interiors featuring moody blues, forest greens, burnt reds, and dusky pinks, creating captivating and harmonious bathroom experience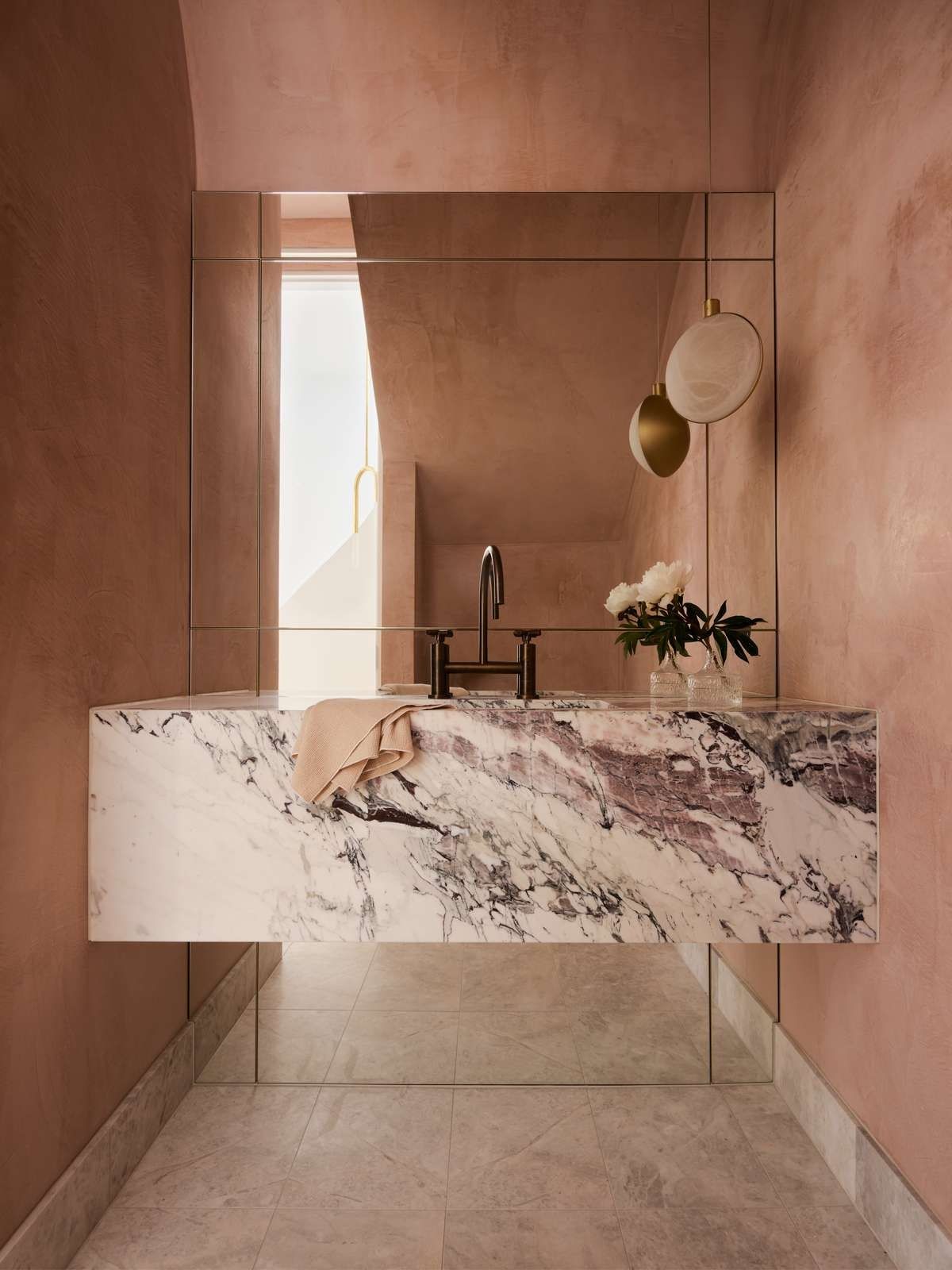 Related article: How Much Does it Cost to Tile a Bathroom in Australia?