Many designers and homeowners draw inspiration from Australia's Indigenous cultures, incorporating traditional knowledge and practices into their garden designs. By integrating native plants these gardens not only exude aesthetic appeal but also provide habitats for local wildlife. Furthermore, the layered textures from grasses, ferns, and ground covers juxtaposed against bold architectural plants make for captivating visual interest.
For homeowners seeking inspiration, Australian gardens offer lessons in resilience, sustainability, and innovation. Whether it's making use of small courtyard spaces in urban settings, creating wildlife-friendly habitats on larger sites, or experimenting with plant combinations for year-round colour, there's an abundance of ideas to learn from. Embracing the local environment, understanding the soil, and being mindful of water use are cornerstones of Australian gardening. By marrying these principles with personal aesthetics, any homeowner can create an outdoor sanctuary that's both beautiful and deeply connected to the Australian landscape.
Below is a curated collection of gardens and landscapes from projects featured on CO-architecture that we've been enjoying.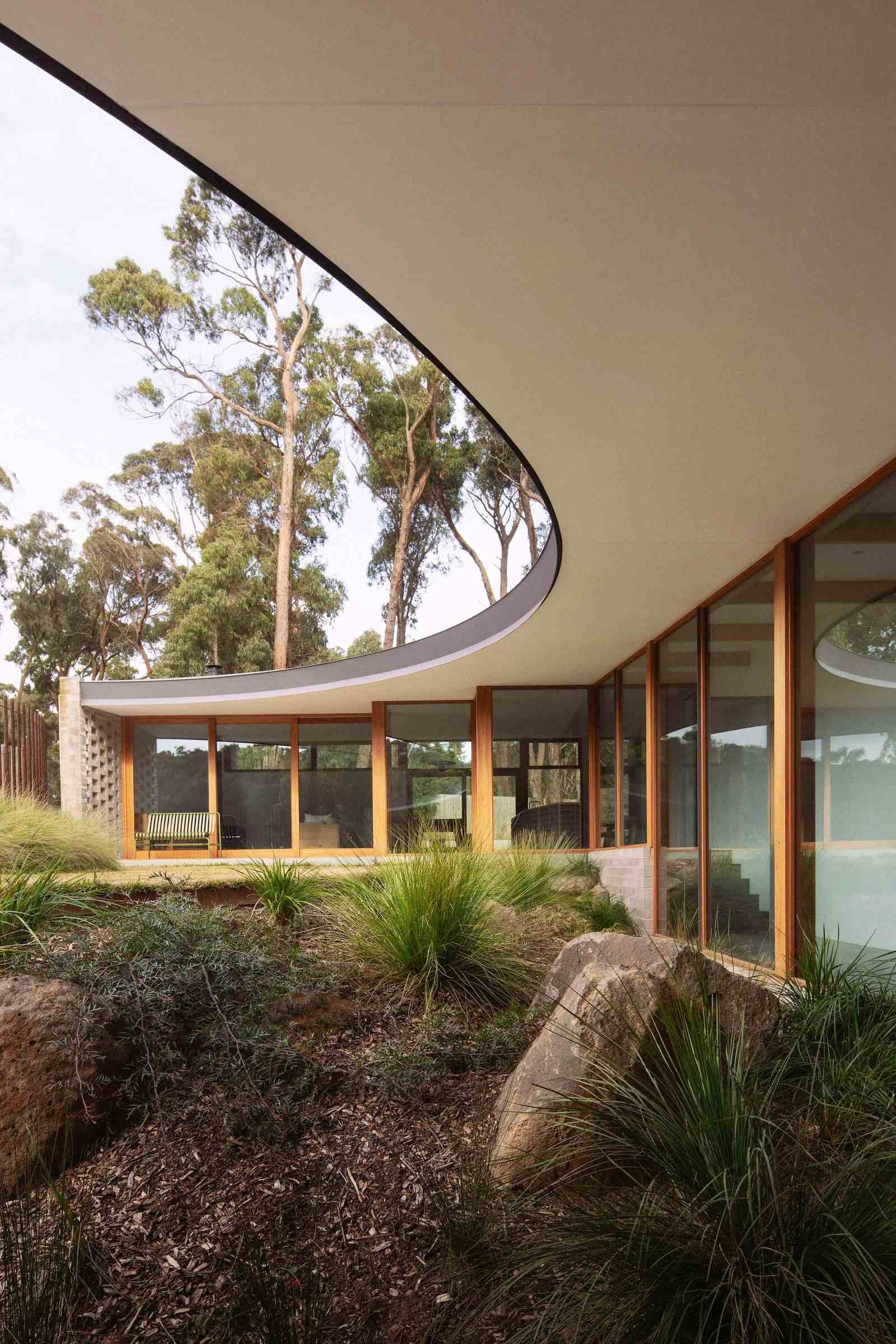 Brown Hill House by Eldridge Anderson
With a gracefully curved design, the house plan embraces the untamed beauty of a native Australian landscape. Featuring grasses and rock outcrops standing as nature's sculptures, Simon Taylor Landscape Design captures the essence of Australian garden design. Drawing inspiration from the natural contours of the land, the design seamlessly integrates the home with its surroundings. The chosen elements not only provide an authentic Australian feel but also ensure that the garden remains low maintenance. This synergy of architecture and nature results in a harmonious living space inside and out.
Find out more about Brown Hill House
---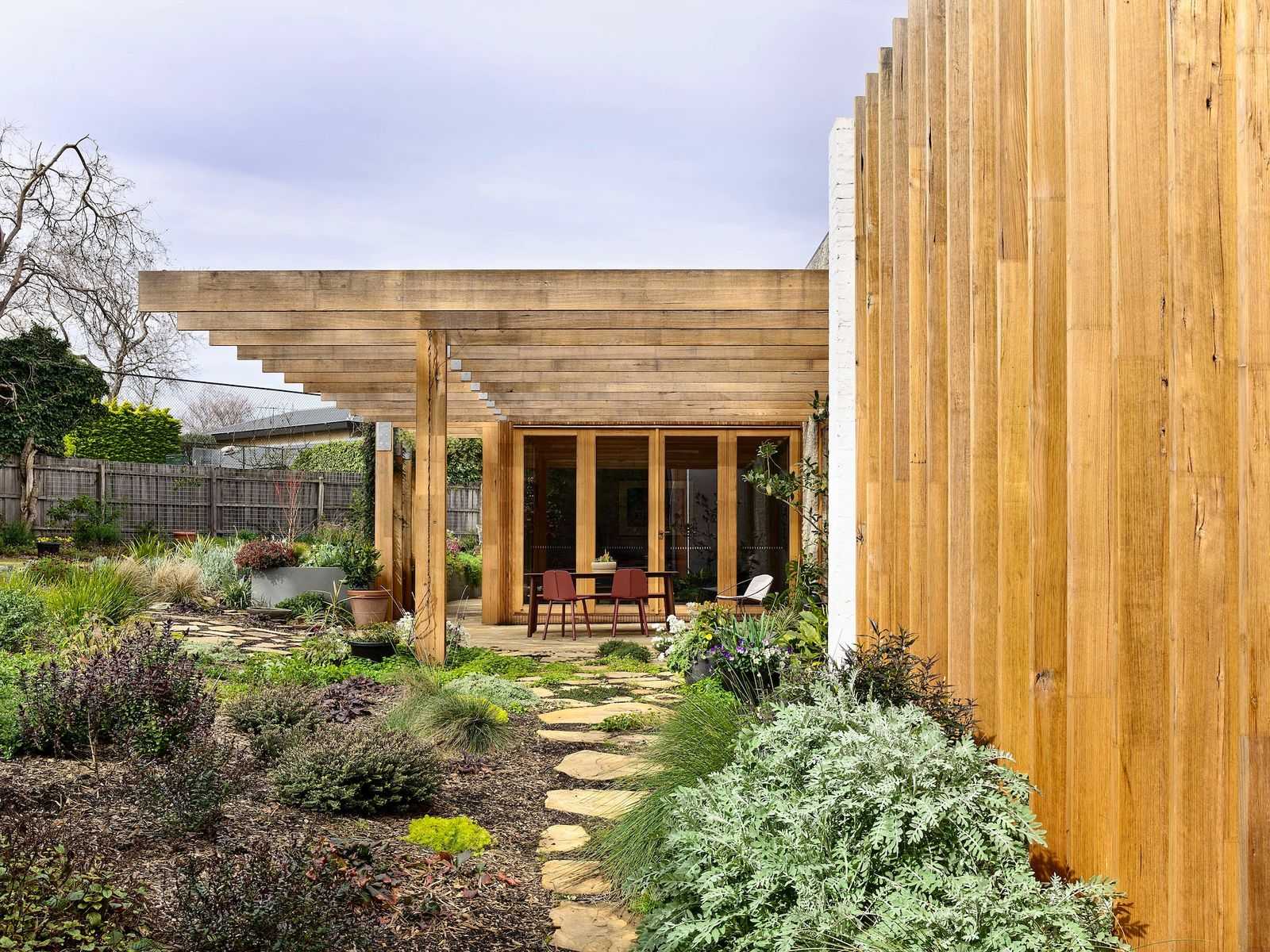 Local House by Zen Architects
Meandering through the verdant landscape of the Local House, a whimsically paved stone path intricately winds, guiding visitors amidst the rich tapestry of an Australian garden. This array of diverse flora, displaying a myriad of hues, works harmoniously with the timber and render of the house. This careful choice of plants not only enhances the aesthetic beauty of the surroundings but also ensures that the house effortlessly melds with its natural backdrop. As a result, the residence does not merely stand as a structure; it feels deeply rooted and intertwined with its environment, evoking a profound sense of belonging and making it a quintessential home.
Find out more about Local House
---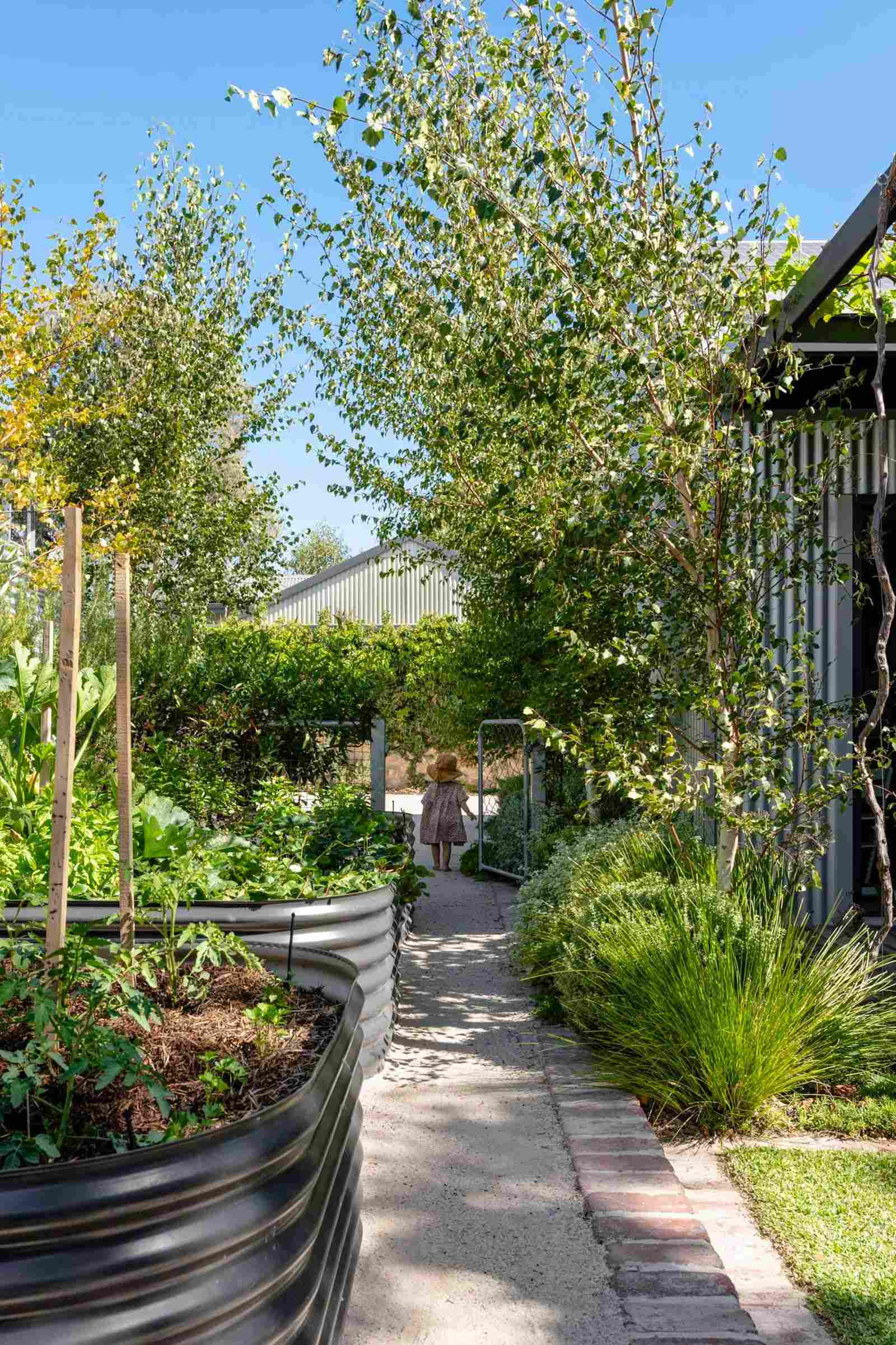 Valley House by See Design Studio
Crafted with meticulous attention to detail by landscape architects at See Design Studio, the gardens surrounding Valley House steal the spotlight. While the modern metal-clad structure of the house provides a contemporary contrast, it's the lush expanses of greenery that truly captivate the onlooker. Bursting with vibrant vegetable patches and densely packed plantings, the garden by See Design Studio transforms the property into a verdant haven. It's a harmonious blend where nature and architecture converse fluidly. For the homeowners, this meticulously curated landscape is more than just a garden; it's a tranquil oasis where they can reconnect with nature, right at their doorstep.
Find out more about Valley House
---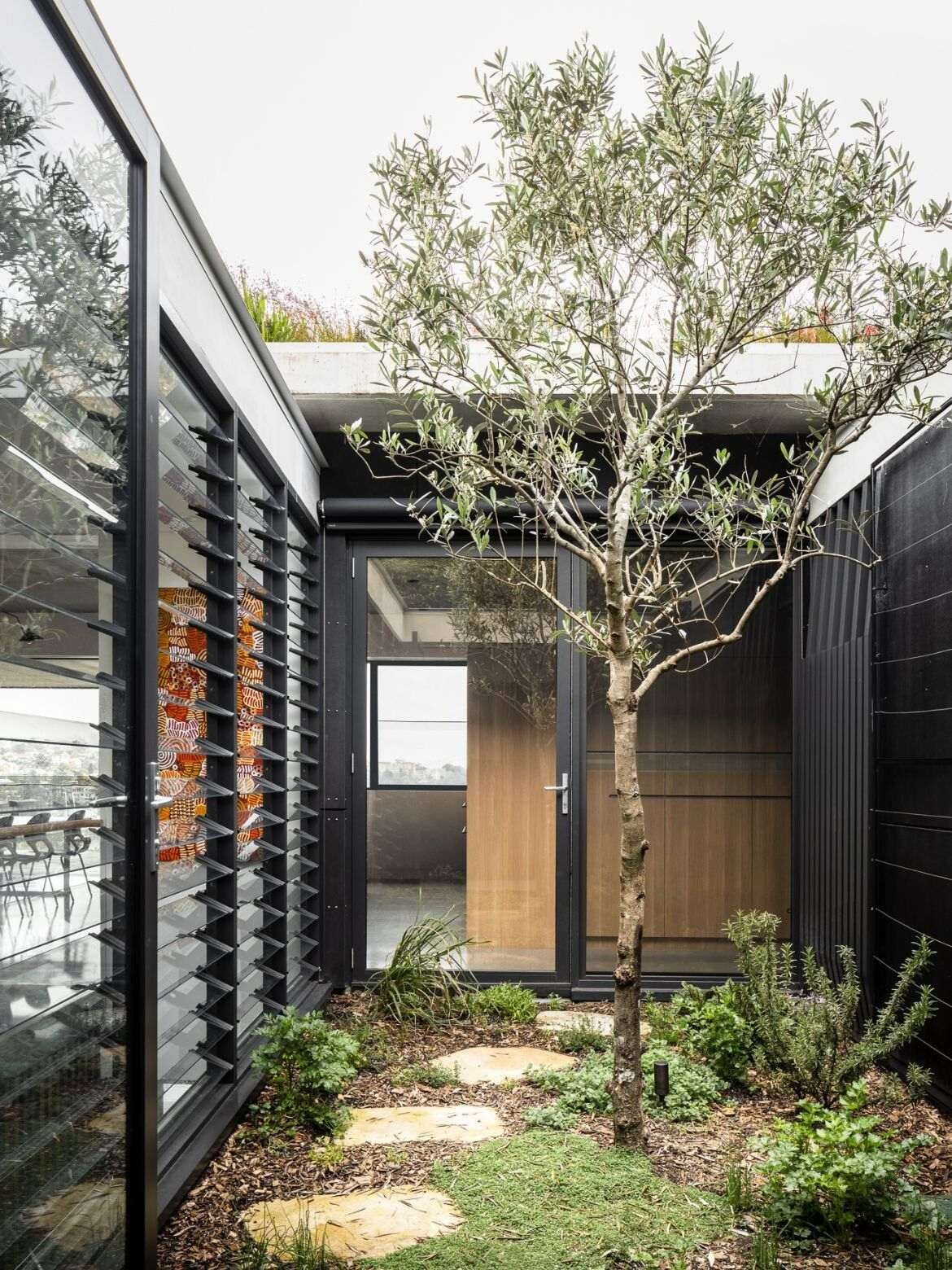 Bay House by Castlepeake Architecture
Nestled within the modern confines of this suburban concrete home, an internal courtyard emerges as a beacon of nature and serenity. More than just an architectural feature, this courtyard by Somewhere Landscape Architects ingeniously integrates the landscape into the home's very core. It acts as a conduit, channeling not just sunlight but also the vibrant hues and calming presence of greenery right into the living spaces. Beyond its aesthetic and atmospheric contributions, the courtyard serves as a sanctuary of tranquillity for the homeowners.
---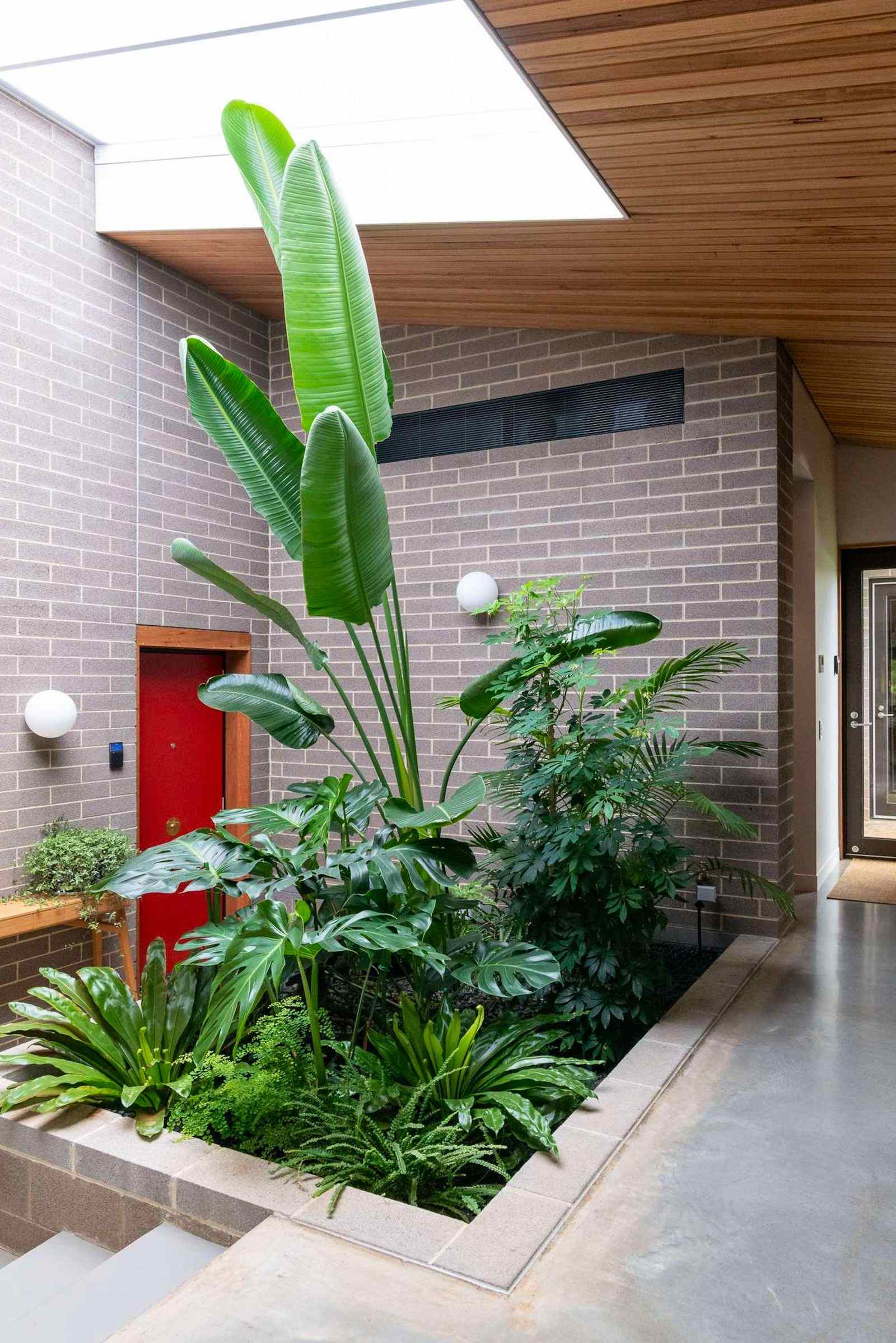 Fern House by Nest Architects
During the era of mid-century modern design, homes frequently showcased a distinct characteristic: the incorporation of internal garden courtyards. These spaces served as tranquil heartbeats within the architectural layout, offering homeowners an intimate connection with nature. This timeless element has been beautifully revived in the design of Fern House by Nest Architects. Drawing deep inspiration from mid-century aesthetics, the architects have woven an internal garden into the fabric of the home, making it not just an accessory but a central highlight. This garden feature not only amplifies the architectural appeal but also creates a symbiotic relationship between the built environment and nature, making Fern House a harmonious blend of past inspirations and contemporary elegance.
Find out more about Fern House
---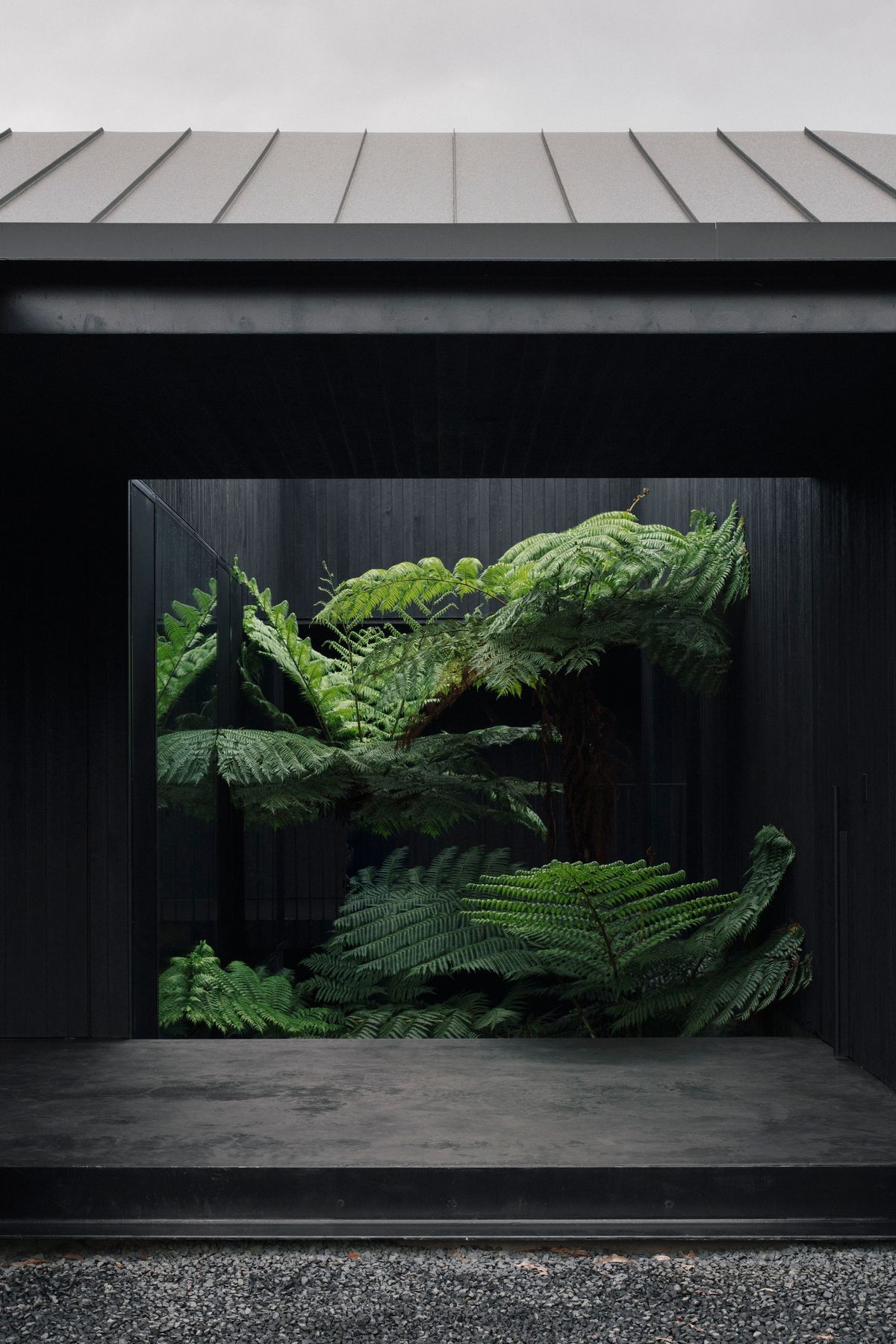 Federal House by Edition Office
Upon setting foot into Federal House, visitors are immediately greeted by a captivating fern garden, a design feature that serves as a natural prologue to the home's interiors. This verdant sanctuary by Florian Wild, with its myriad shades of green, becomes even more pronounced and striking against the backdrop of the home's dark exterior cladding. The contrasting hues create a visual play, where the lush greenery seems to dance and shimmer, drawing attention and setting a refreshing tone for the rest of the dwelling. Throughout the home, one can catch glimpses of the garden from numerous angles and perspectives. Its presence weaves a continuous thread of natural beauty, making the garden an integral part of the dwelling's visual and sensory experience.
Find out more about Federal House
Need helping finding a professional for your garden design?
CO-architecture is your gateway to finding the perfect professional for your garden design! Our Find a Designer service offers a complimentary and seamless connection between homeowners and talented local professionals near you. Do you require help or don't know where to start? Contact us via the form below.