Written by Sheridan O'Leary
Introducing Tree Island, an extraordinary family home designed by Carter Williamson, located on Gadigal Country, Alexandria, NSW. This remarkable home defies its spatial limitations, ingeniously transforming them into defining characteristics. Despite being only four and a half meters wide internally,
Tree Island soars upwards against the neighbouring warehouse conversion to the south, maximising space and creating a stunning verticality.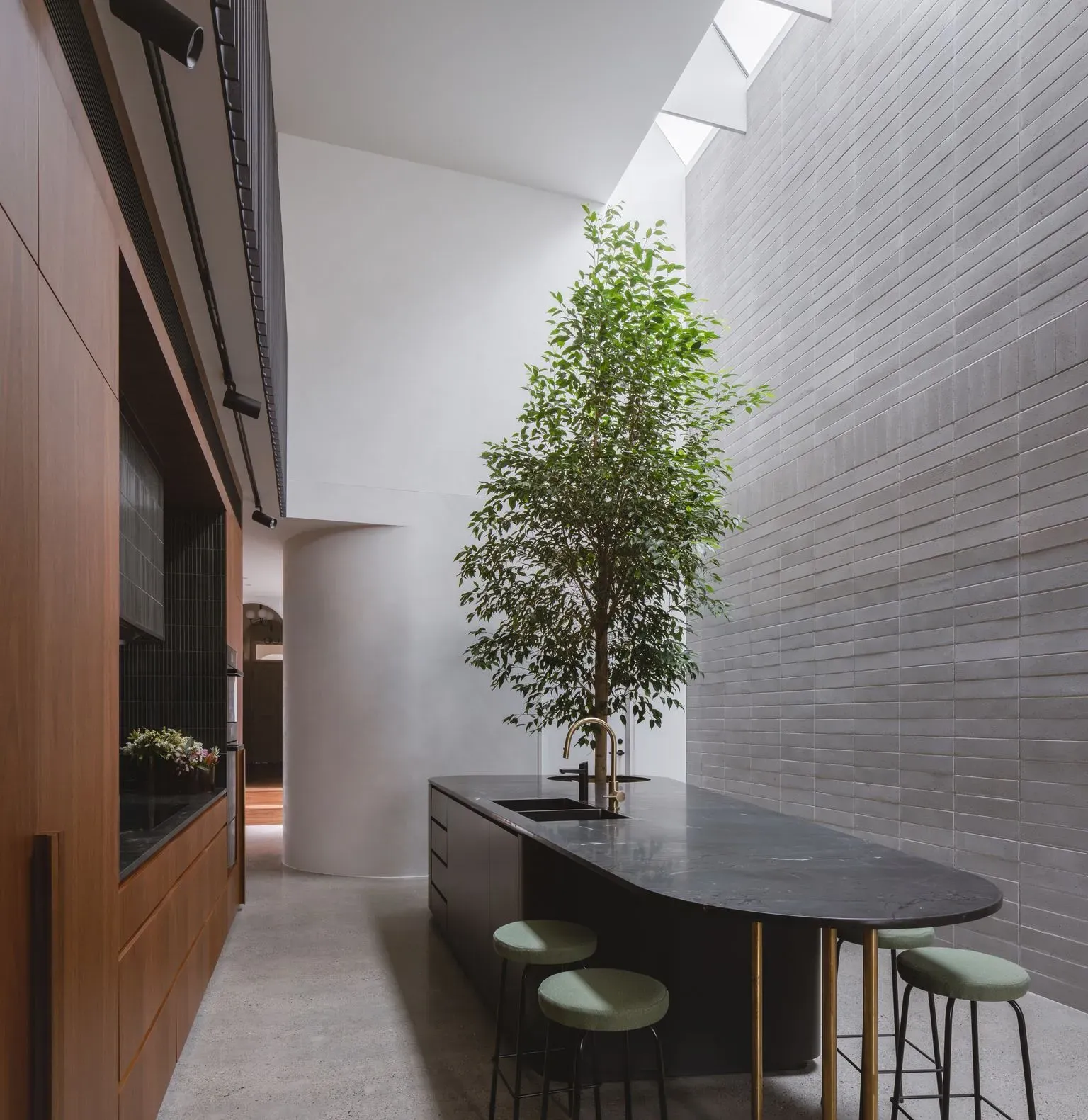 At the heart of the home lies a substantial void, connecting the living, dining, and kitchen areas and bathing them in natural light through a long, north-facing skylight, illuminating every element of family life within. A serene courtyard provides a peaceful buffer between the existing house and the contemporary addition, while a glorious fig tree planted directly into the kitchen island blurs the boundaries between indoor and outdoor living spaces.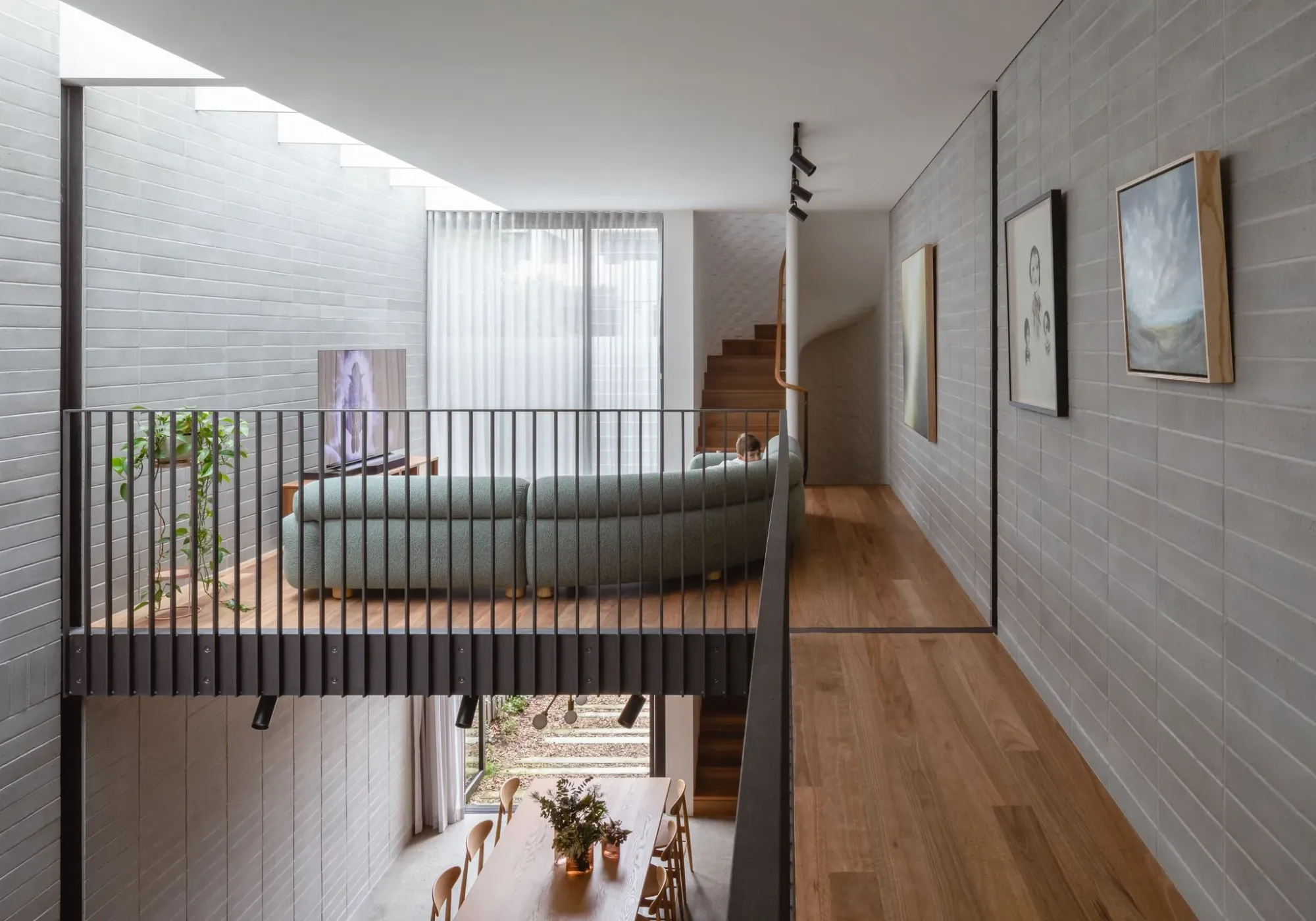 Nestled in a heritage conservation area in Sydney's inner west, Tree Island ascends higher as it moves away from the street, where a curved, patterned brick encases a striking staircase, catching the eye from the rear. The house comprises three bedrooms, two bathrooms, and a study that opens onto a rooftop garden, creating the feeling of being nestled in the trees of the leafy street.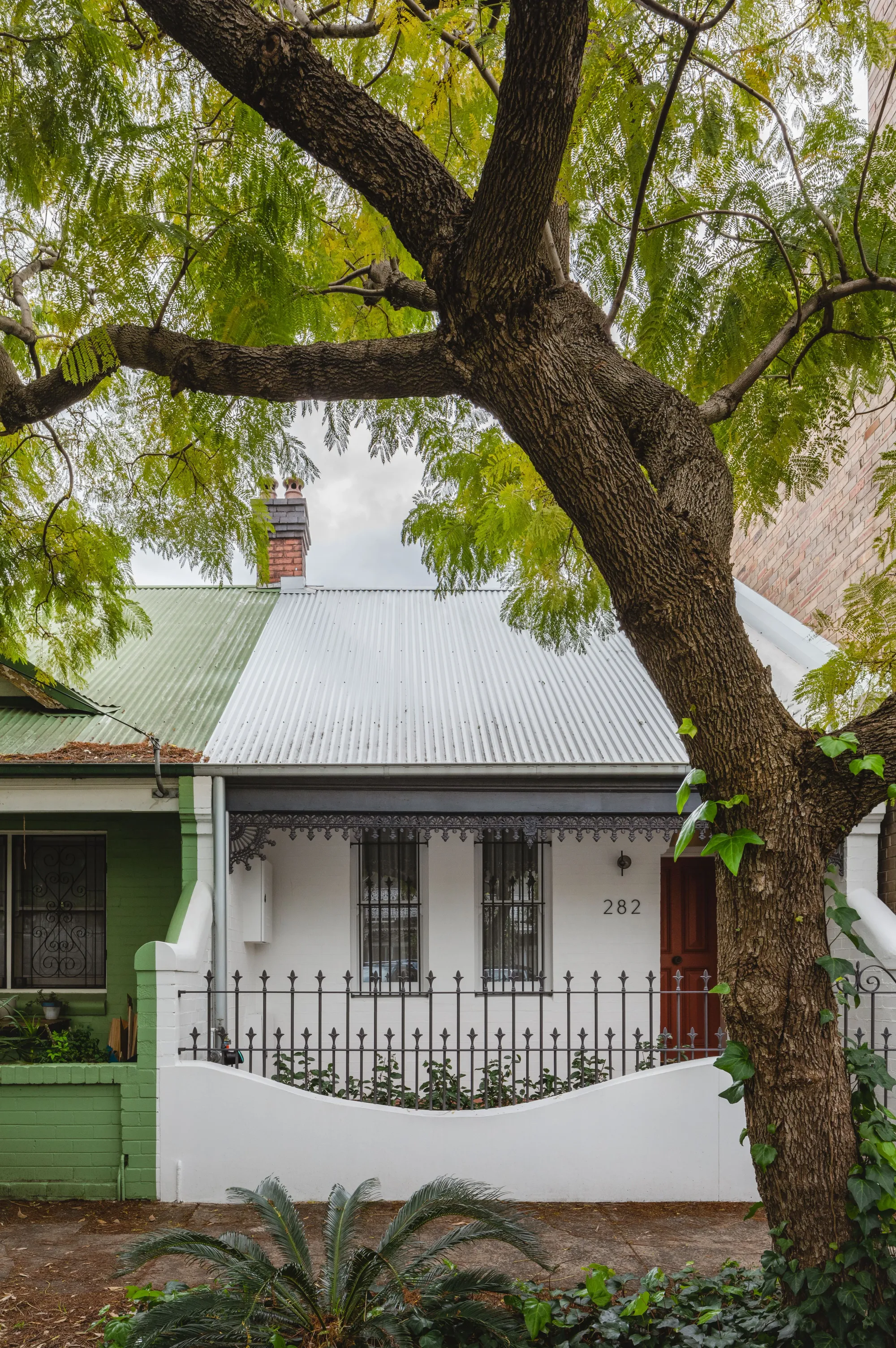 Concrete floors and dark marble counters provide a cool and robust material template, which contrasts beautifully with the rich timber joinery of the kitchen and is softened with luxurious furnishings. The building's thermal mass keeps it cool in the summer and warm in the winter, while the north-facing skylight provides year-round illumination.

Home to some of the inner-west's most expansive spaces, Tree Island's airy verticality transcends the constraints of its tight footprint, showcasing how innovative design and creative problem-solving can transform a limited space into a magnificent family home.
Project Details:
Architect: Carter Williamson Architects
Photographer: Katherine Lu
Builder: SQ Projects
Landscape: Melissa Wilson Landscape Architects