Words by: Abier Adam, Jin Yi and Ishfa Niyaz
Perth's architectural landscape has seen a remarkable evolution over the years, as innovation and design collaborate to redefine the city's identity. At the core of this transformative journey lies a local architectural practice, Robeson Architects, a beacon of creativity and expertise that has been shaping Perth's residential development for nearly 10 years. Deeply aware of Perth's unique character, Robeson Architects pioneered the creation of spaces that seamlessly blend aesthetics and functionality. Each project testifies to the company's commitment to push the boundaries of design while being rooted in the practical requirements of modern life.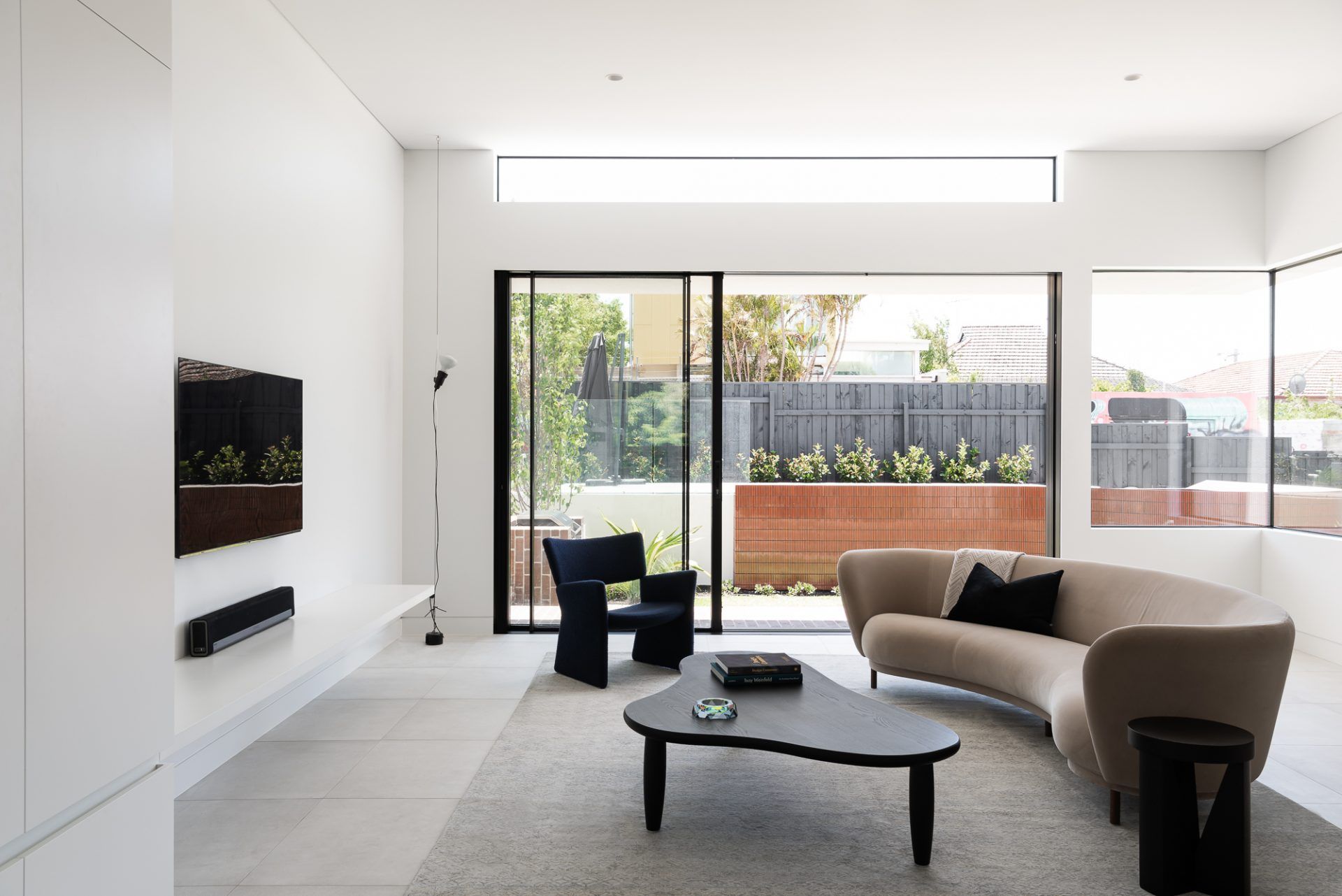 Simone Robeson - Founder:
Architect Simone Robeson has fashioned a successful career as an architect in only ten years, after spending time abroad and working for various local firms. Her practice is now solely focused on contemporary design and interiors for both the residential and commercial fit-out industries.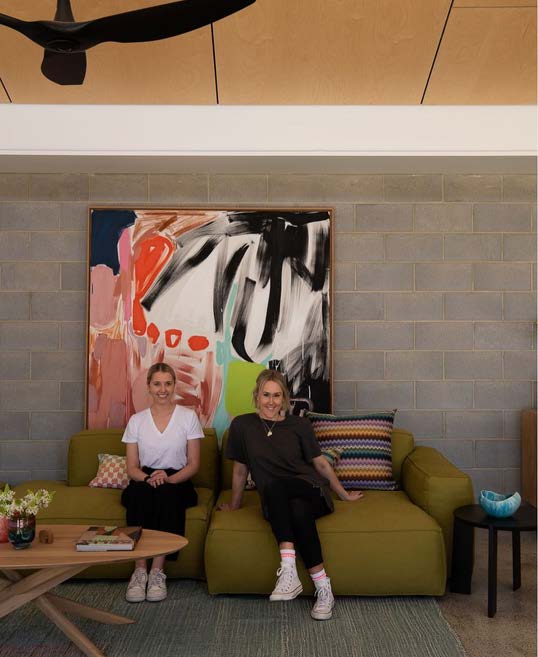 Some of us do not figure out our professional choices and interests until we are well into our adulthood. Some figure it out in high school or at the start of university. Others, on the other hand, discover their destiny right from the start - in their very early years of existence. This was true of Simone Robeson.
"In fifth grade, my best friend and I founded 'Simone and Christine's Architectural Company," she explains. "I used to draw house plans, and Christine coloured them in." Robeson would also poll family members as a youngster about how many bedrooms and bathrooms they wanted in their fantasy home, and then go off and sketch them a floor plan.
Many people are familiar with architect Simone Robeson's Mount Lawley 'Triangle House,' which was well publicised and earned Simone her first West Australian Architecture Award in 2015. Triangle House was not just one of Simone's earliest projects, but it was also her first home.
Simone advises those considering planning and building a home to make the process enjoyable and interesting. "First and foremost, you should ensure that you and your architect get along and that they understand your vision," she advises. After selecting an architect, the following stage is to conduct a thorough and clear briefing process. "It's not simply a matter of stating how many bedrooms and bathrooms you want," Simone explains. "Your new home should be in tune with how you live," says the architect, "so the architect should ask you about your lifestyle, what you do when you get home from work, and how you use the rooms in your current home."
Simone's Road to Success:
Robeson graduated from university in five years and secured her first job at a medium sized commercial practice. With the intention of one day opening her own practice, she sought as much experience as she could, requesting to be involved in projects throughout construction on a regular basis.
"Often, graduate architects start out just doing 3D renders and Photoshop, so I was fortunate that this company provided me with that extra experience," she says. "From the start, I was dealing with 'requests for information' from builders and was exposed to the realities of getting a project built."
Robeson worked for a few additional companies in London and Perth in the years that followed. During her time in other people's firms, she realised that she preferred working in a small studio, on residential projects, and controlling a project from start to end.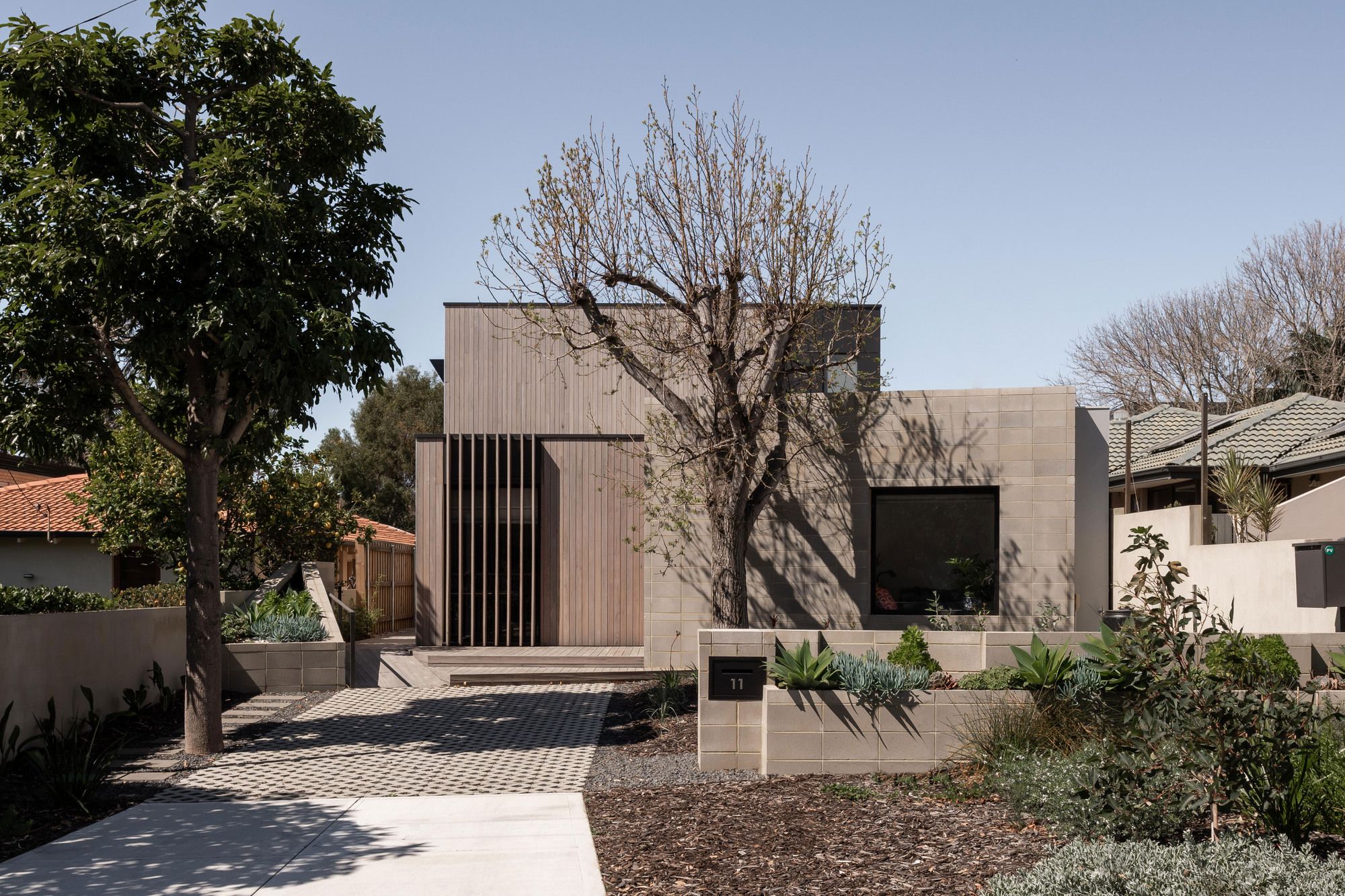 Running Robeson:
Robeson Architects' structure is based on two to three contract staff members who are hired for the duration of a project, according to Robeson. "They work from home, but we have regular face-to-face design and general meetings to plan the week ahead. I also have a graduate student who comes in once a week to work on concept renders, which has been invaluable."
This 'satellite' business arrangement suits Robeson and her company well and it appears to be working. The practice has garnered a decent amount of media attention and general buzz for its Mount Lawley house, a noteworthy project from such a young studio.
"I'm really happy with the size and type of projects I'm currently working on," adds Robeson. "This year, I began working on a few commercial developments, including a few cafés and bars. While high-quality, smaller residences in inner-city locations are my favourite projects to work on, commercial work is interesting and something I hope to do more of."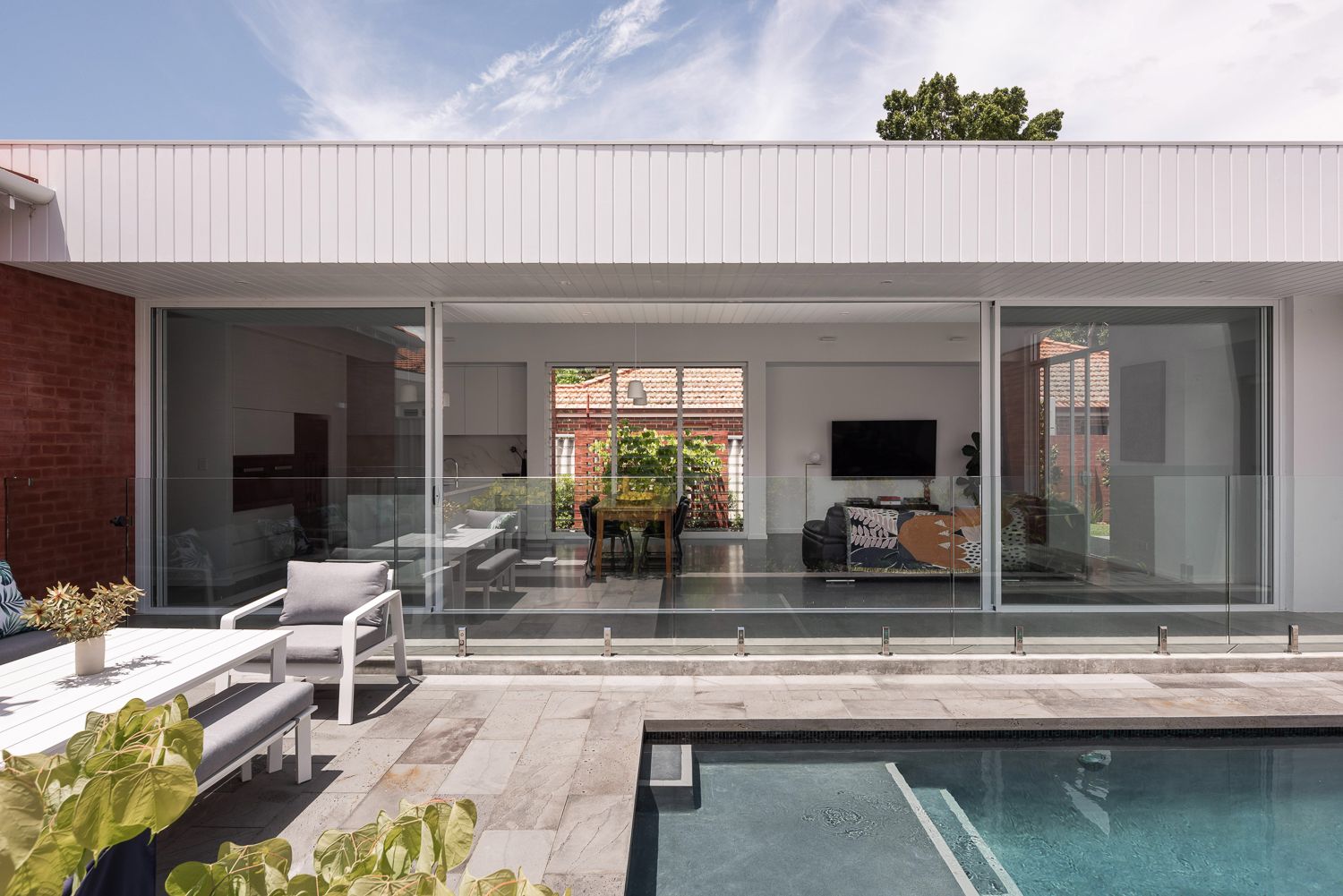 The Start of Robeson Architects:
In 2014, Robeson did what she had always wanted to do: she established her own practice, Robeson Architects while working from home. "I started it quite safely, I suppose," she says. "I'd been doing some private residential work for clients on the side as part of my contract role, so as soon as I landed that one decent-sized project, I jumped in the deep end and launched my little business."
She felt confident in establishing Robeson Architects because she had previously established an architectural recruitment firm.
"It wasn't intimidating or frightening to me. I grew up in an entrepreneurial family, with my father starting the family business when he was very young, and my brother having his own architectural photography company," she explains. "I really couldn't wait to start my own business! It would have been lovely to work under an older and wiser architect for a few more years, but I've learnt along the way."
While it wasn't as difficult for Robeson as it was for some others, she still found some aspects of the procedure difficult. "I thought working from home sounded like the greatest thing ever," she recalls, "until I found myself spending more time at the local coffee shop trying to drum up the motivation to sit and work alone all day. I recognised I wasn't driving the company as much as I imagined I would, and I just needed to be among other people." Moving into a co-working environment alleviated this issue and allowed her to benefit from other people's perspectives as well as the invaluable energy of other creatives.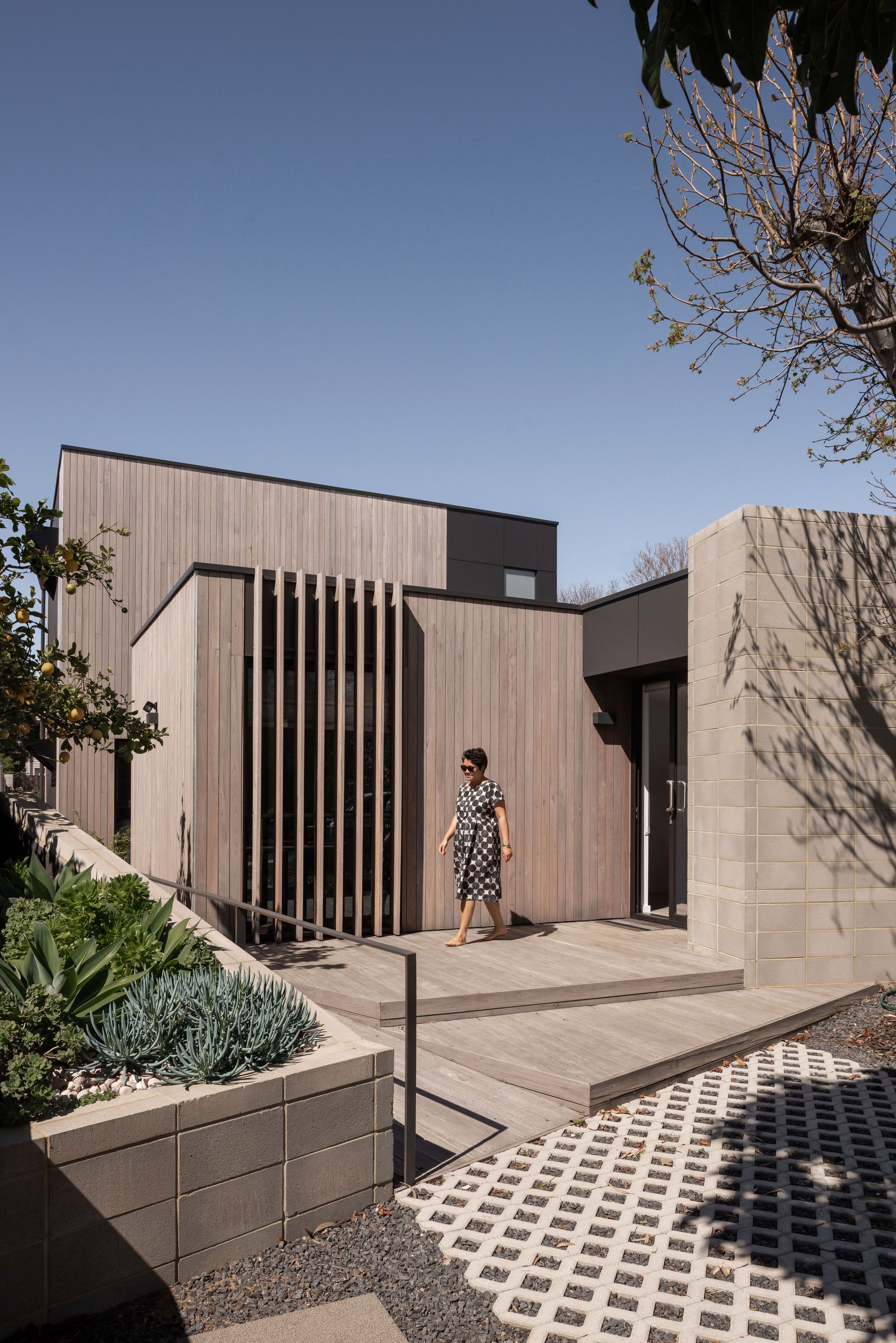 Despite this, Robeson believes that the pleasures and benefits of opening her own practice outweigh the drawbacks. "It all boils down to what you value the most. For now, the lifestyle and flexibility that having my own practice provides is enough to keep me going. On a hot day, I prefer going to the beach over going to work. It's very 'Perth' of me, but it's a huge benefit," she says. The best incentive for her, though, is seeing a happy client who will text her at various points throughout the process to tell her just that - how delighted they are.
"A client texted me the other day with a snapshot of one of the bedrooms in their house that is currently under construction. He inquired whether I had intended for their Gumtree to be framed by the window since he was overjoyed. That's very great... It's hardly groundbreaking, but it's fantastic when you can inject a little pleasure and happiness into someone's daily life."
Robeson enjoys her clients' intimate and informal working connections. This also entails being truthful with them while sharing her ideas and beliefs, regardless of whether they agree with them or not. However, she claims that her input is always valued.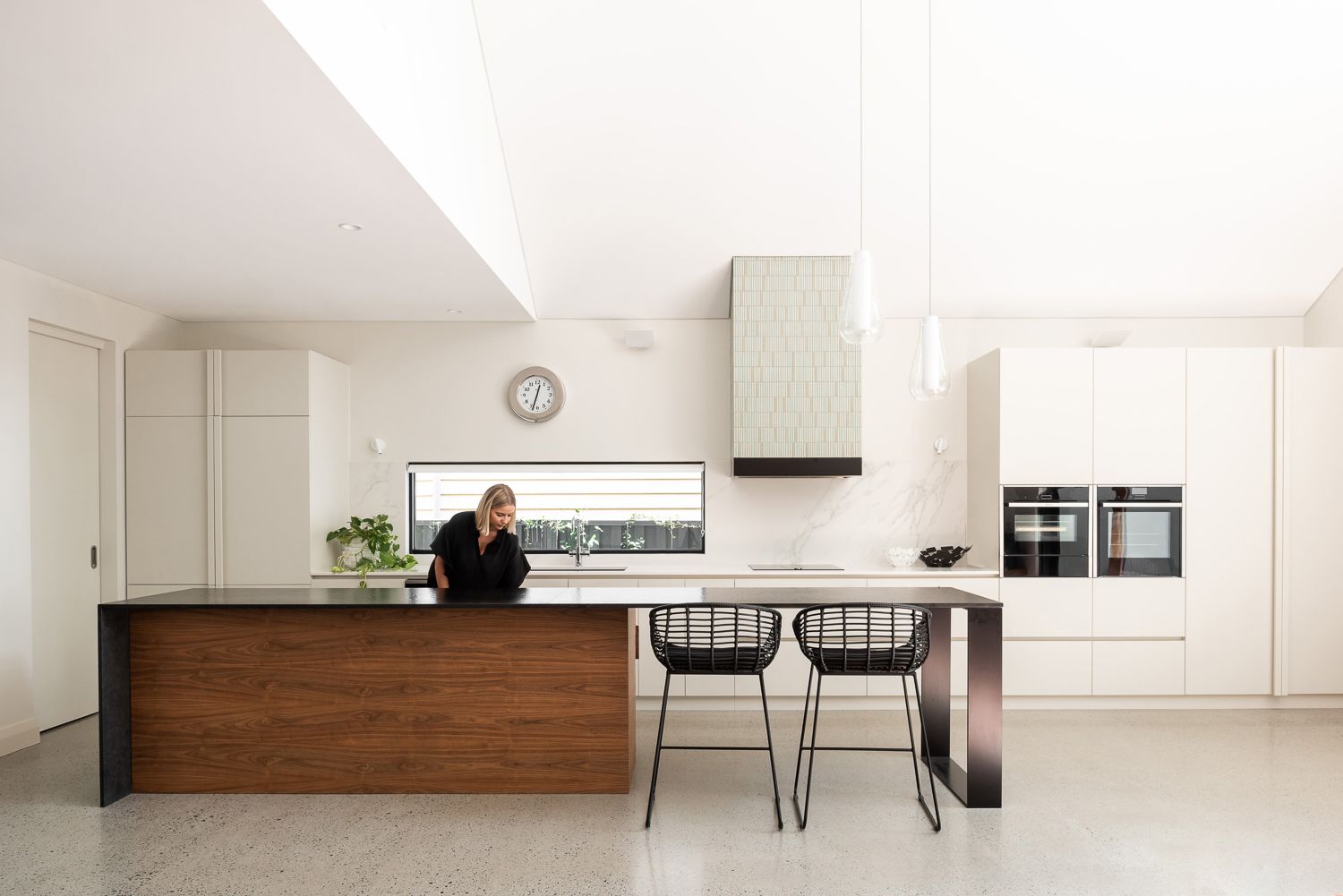 Insider
with Lauren Benson
We delved deeper into the practice through an inside interview with Lauren Besnson, emerging architect at Robeson Architects. Benson's insights illuminated the company's approach to conscious architecture, emphasising the success and value of working in small practice pushing the boundaries of contemporary design.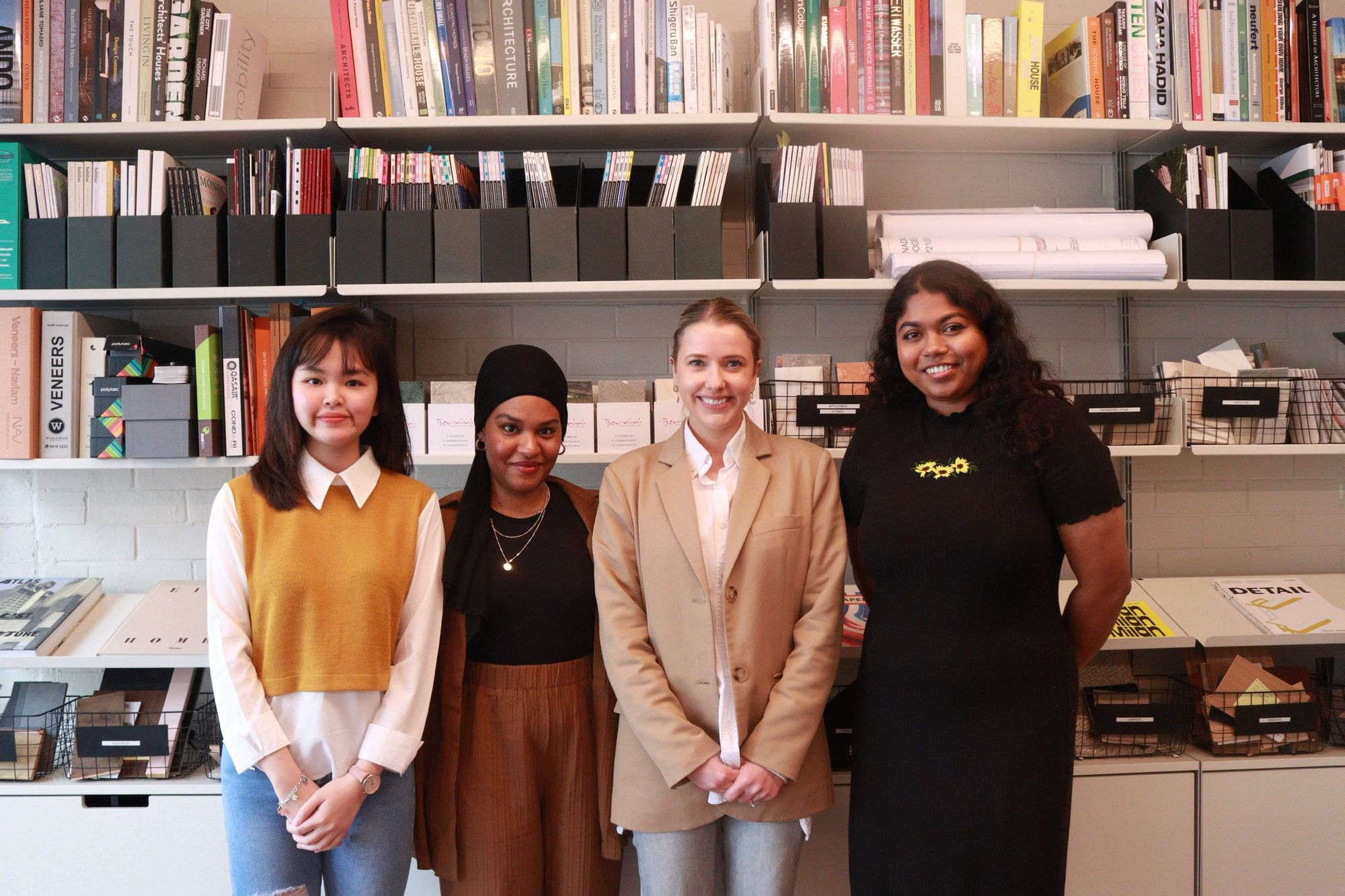 Lauren Benson - Architect at Robeson Architects:
"I grew up all over the world before moving to Perth, Australia when I was in year 9, which was about 15 years ago. UWA is where I studied architecture. Between my undergrad and master's degrees, I had a gap year in Canada and interned at an architecture firm named Gare Williamson Architecture. I then returned to Perth and got Simone to hire me as an intern, and I never left."
"Architecture is something I've always liked. I was considering pursuing engineering in high school, but I'm so pleased I chose architecture instead because it's so much more enjoyable. We actually resided at Julius Elish's house when we went to Perth. I'm not sure if you've met him. He's a well-known architect who has since died, but he created his own home in the Netherlands, where we lived, and it's a truly remarkable structure. And I believe that, in the backdrop, living in all these wonderful, unusual houses piqued my interest in the subject."
"One of the best things about working for a small firm is being able to run my own projects from start to end and having so much autonomy. Obviously, with larger firms, you work on these incredibly large projects, but at a young age, you probably have little input or influence on the design. I think it's quite cool that at my age, I can run a project from start to finish in a small firm."
'We recently had some clients move into their new home in Florida, and the builder was just saying, "Gosh, they couldn't take the smiles from their faces during the final walkthrough." It's just so thrilling to imagine how satisfying it must be to finally move into a home that you've undoubtedly saved a lot of money for and worked really hard to obtain, after going through this three-year design and build process. I can imagine how happy I would be to obtain the keys.' - Lauren Benson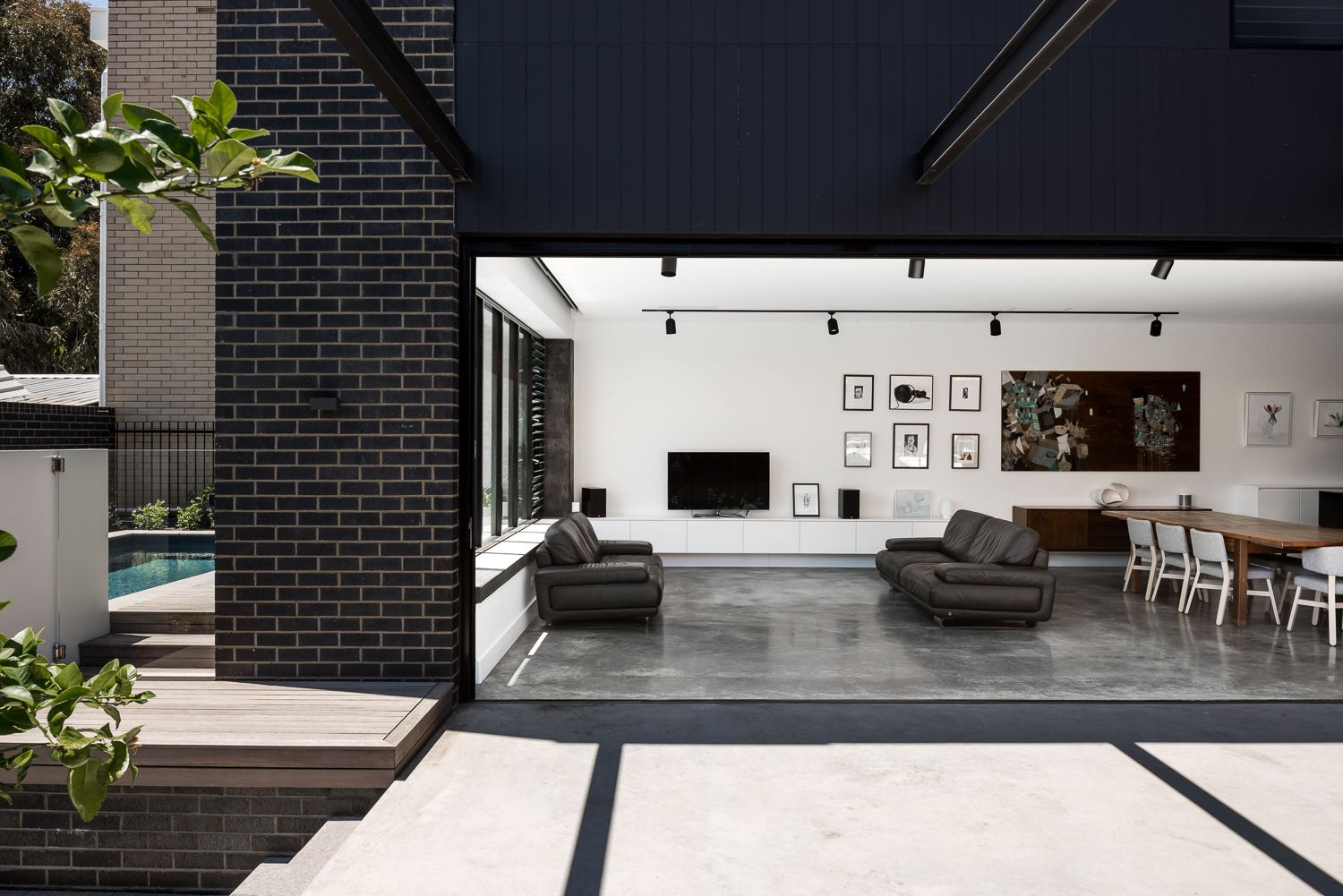 Working as a Small Firm:
As a young architect, I enjoy working at a small firm as I get to be involved in all stages of the design and build process. I am involved from day one, meeting the client for the first time before we have even signed the client-architect agreement, right through to the end of the process, which includes final completion claims, happening one year after handing over the complete house.
The challenge with this is being thrown into the deep end. Since there are only two architects, myself and Simone, I had to lead projects straight out of university.
Transformation from Small to Successful:
We are still a small firm, comprised of two architects and a part-time drafter. In Perth, a city of this size, many of our clients come to us through word of mouth. However, we continue to invest in marketing and constantly look for new ways to improve how we promote the firm and win future work.
Factors Behind Success:
Simone is probably the main reason for the company's success. It is really important to have the face of the company as someone approachable and confident. Additionally, the back-of-house areas of Robson Architects are very well run. We are constantly looking for ways to improve our workflows to ensure we are doing things as efficiently as possible. Over the last 7 years that I've worked here, I can see how much impact this has. Streamlining our workflows not only helps us work faster, but it also allows us to create better designs. For instance, we currently have 16 active projects, ranging from the pre-design stage to those currently under construction, and there are only two of us handling them.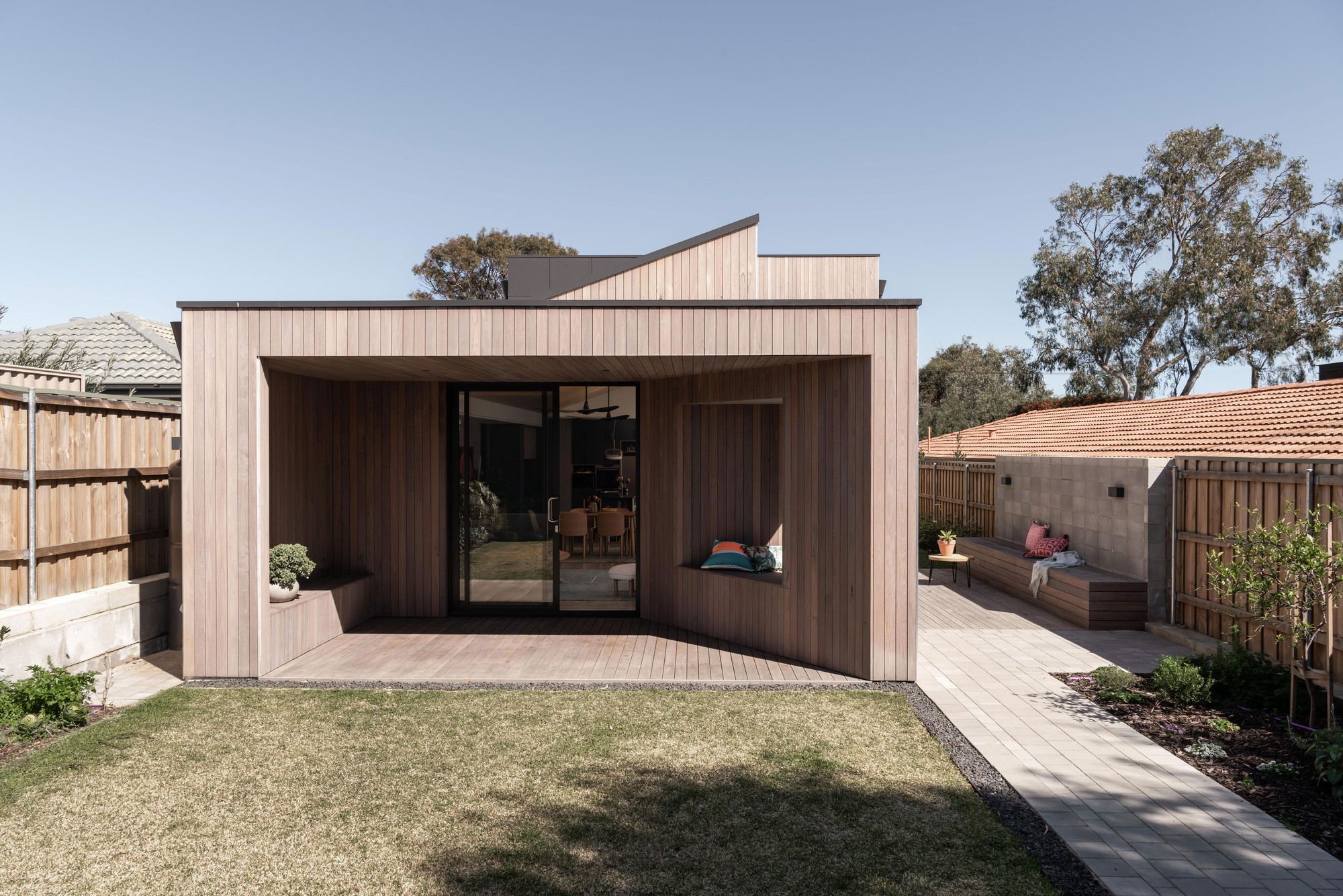 Catalysts of Change:
Like I mentioned, our workflows have played a significant role in what we are able to achieve. Experience and time also shape the company. As we complete more and more projects, we learn lessons which we grow from, and we also gain a bigger portfolio, which makes helps us win more work.
Q: Drawing from your experience, what valuable advice or tips would you offer to other small firms aspiring to achieve similar levels of success?
Keep the practice small. And keep notes on everything. We have the world's biggest one note ranging from phone call notes to specification notes on our favourite tapware, to checklists for site visits. You never know when you need to look back on a conversation from 5 years ago with a builder. Having these notes all organised in one place is extremely important. Simone instilled this in me!
Q:Advice for young graduates?
"Just be confident when approaching individuals to find work. People
aren't going to come to you looking for work. You must go out and sell yourself completely. I believe that being a young graduate is difficult, but it is also enjoyable, especially if you wind up in a larger firm, where you may make friends and have exciting moments." says Lauren Benson.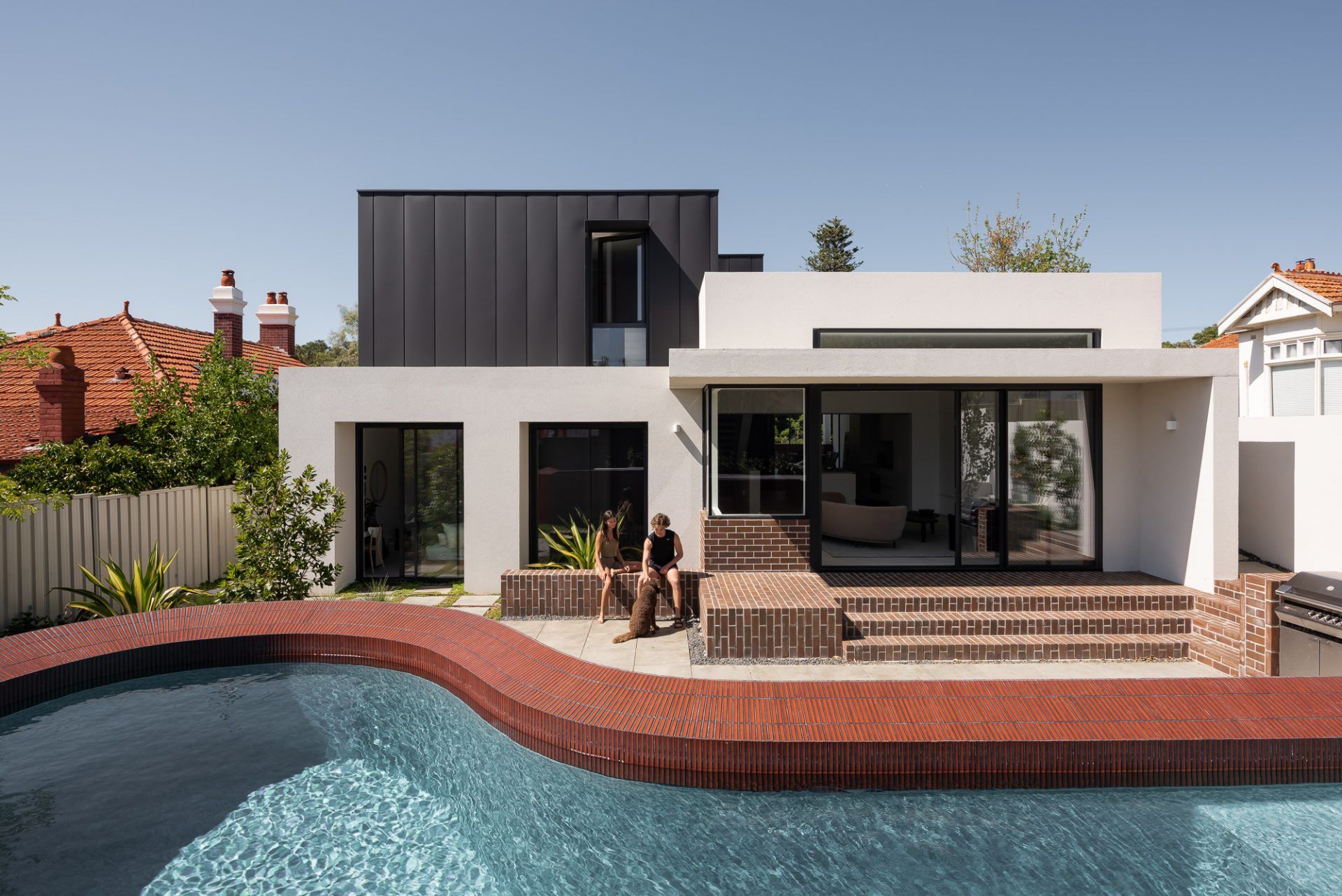 Want to learn more about Robeson Architects?
If you're interested in learning more about Robeson Architects, you can check out the Simone Robeson Architect profile on CO-architecture. Here you can see more of Robeson Architects projects like the Hyde Park House.