Made Measure is a forward-thinking, design-centric brand hailing from Melbourne, Australia, renowned for their unwavering commitment to superior craftsmanship and exceptional quality. Their expertise lies in the creation of leather joinery handles and bespoke architectural accessories, all detailed to embody a timeless aesthetic that exalts the innate allure of leather.
Dedicated to the principles of form and functionality, Made Measure's offerings infuse an air of refinement and personality into both residential and commercial spaces. Each and every one of their leather goods is handcrafted in their inner-city Melbourne studio, where craftsmanship is the beating heart of their collection. The extensive range boasts a diverse array of leather accessories, including handles, entrance pulls, hooks, mats, and shelf brackets.
Made Measure Leather Laundry Strap
Introducing Made Measure's newest addition to their expanding collections – the leather laundry strap. Their dedicated team has crafted a unique solution that can transform not only the laundry storage space but also a wardrobe area into a haven of elegance. The leather laundry strap is a luxurious hanging rail that's as functional as it is visually pleasing.
Made Measure have a penchant for turning everyday items into something extraordinary, and the leather laundry strap is no exception. This versatile accessory is designed to elevate the functionality and aesthetics of your hanging storage spaces.
Fashioned from premium-quality leather, these straps offer a choice of ten colour variations. They are thoughtfully designed with a range of hanging lengths to cater to your specific needs, available in 110mm, 450mm, and 1000mm lengths.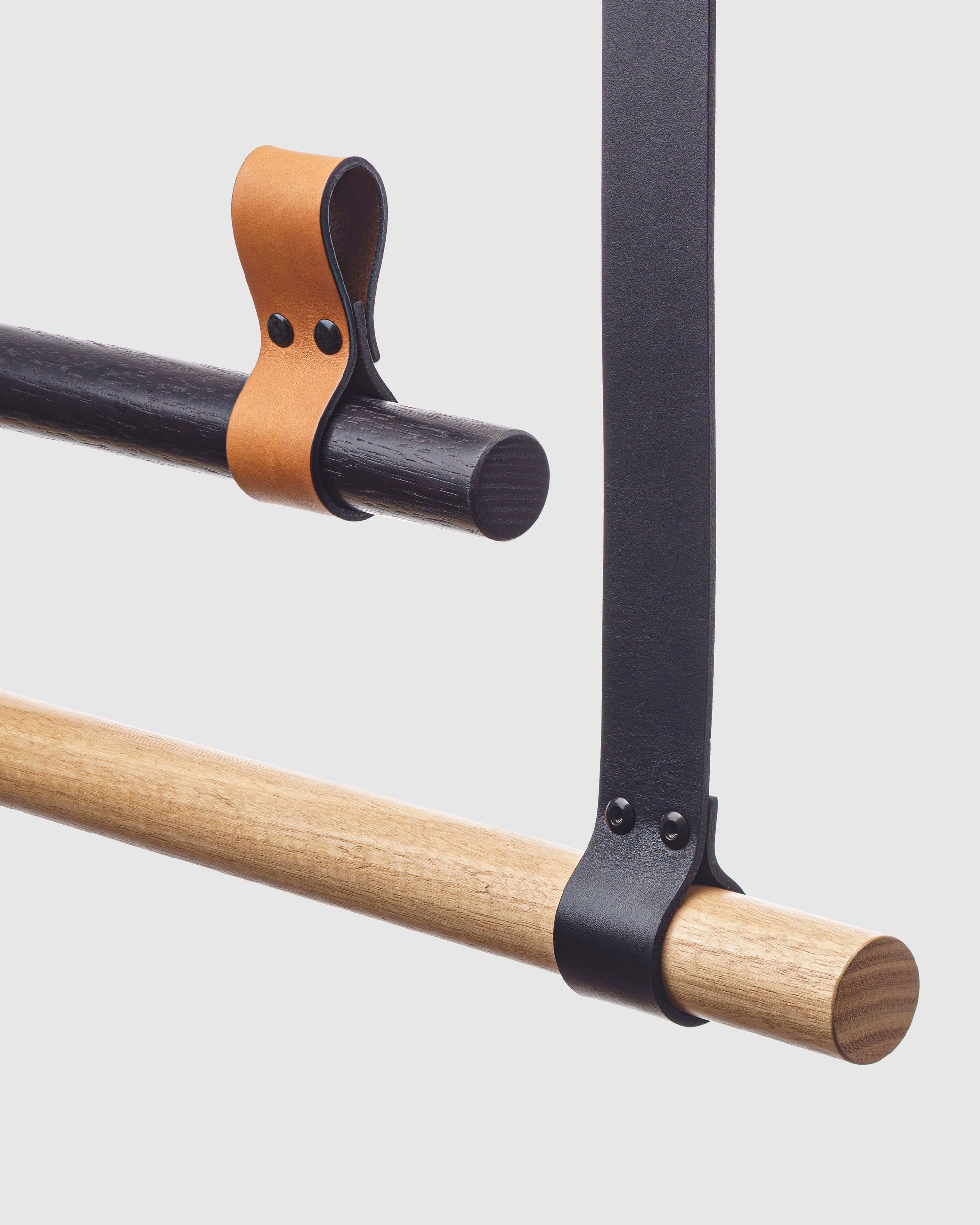 Made Measure's commitment to quality and craftsmanship is unmistakable in every product they create. Their dedication to hand-picking the finest leather, which matures with grace over time, is a defining feature of each piece they bring to life. They create products that will withstand the wear and tear of daily life, ensuring that they can be cherished for many years to come.
To explore Made Measure's complete collection of interior and architectural leather goods, please visit their website or Instagram.
Cover image credits: Design - Studio Griffiths | Photographer: Sharyn Cairns