Scheduled between 3rd and 19th November 2023, this innovative festival continues its tradition of offering site-responsive contemporary art, forging a bridge between audiences and Fremantle's rich cultural, social, and historical canvas.
Established in 2017, the Fremantle Biennale has quickly cemented its position as a ground breaking event, adding new narratives to the artistic discourse. In its past editions—HIGH TIDE in 2017, UNDERCURRENT in 2019, and CROSSING in 2021—the festival has made indelible marks on Fremantle's landscape, whether through optical illusions in the West End or mesmerising blue waves that danced across the Esplanade.
The backdrop for SIGNALS 23 is poignant. Set on the unceded territory of the Whadjuk people of the Nyoongar nation, it acknowledges the traditional custodians of the Walyalup area, cherishing the land's shared history and future. Respecting the culture and heritage of all Aboriginal and Torres Strait Islander peoples, the festival reiterates its commitment to creating new understandings and encounters with place, site, history, and community.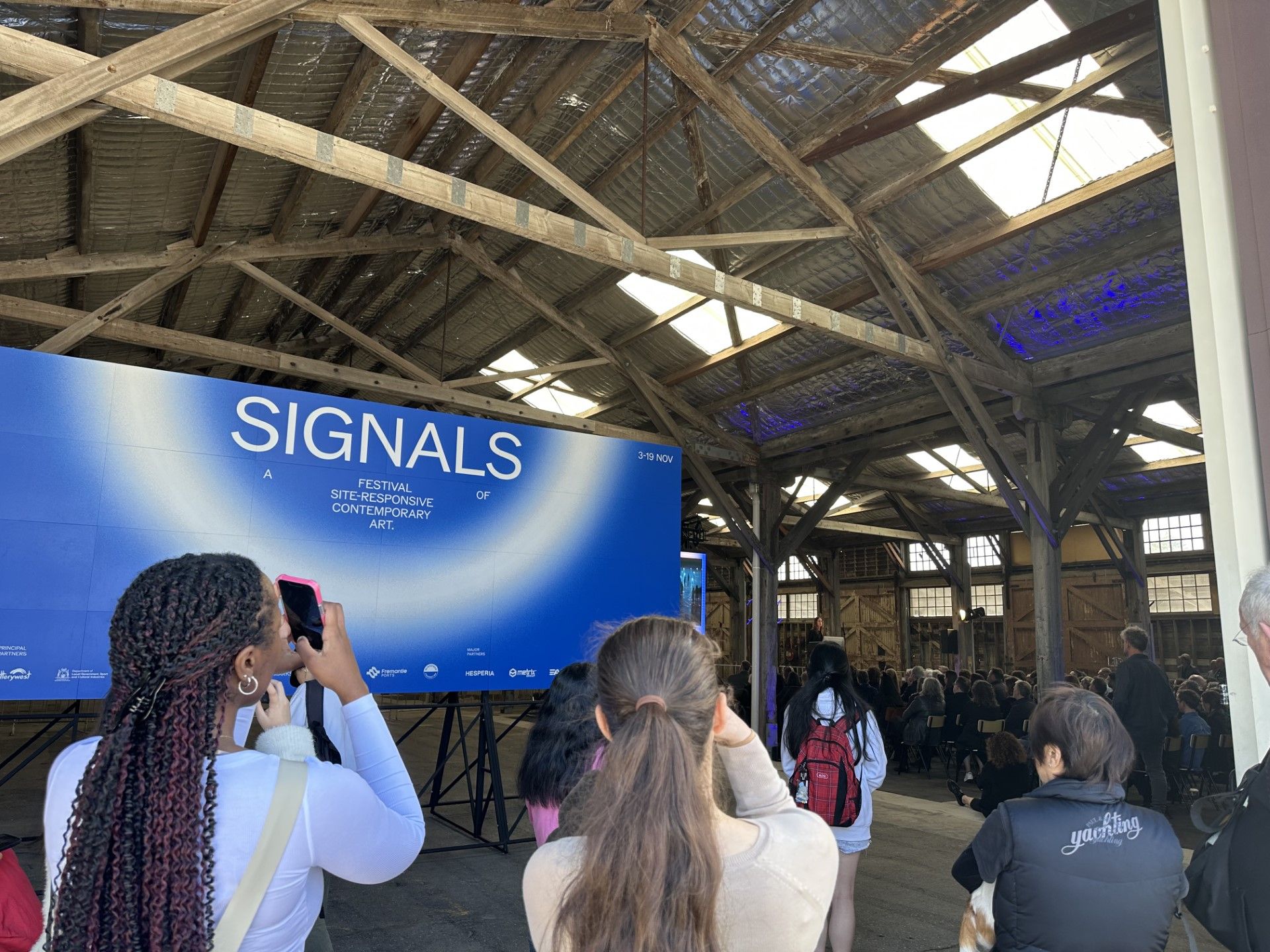 This year's theme beckons artists to explore distant horizons, both metaphorical and literal. SIGNALS 23 is a call to action, inviting reflection on change, renewal, and our intrinsic connection to place. Using a medley of gesture, sound, and action, the artists are poised to take audiences on a journey across shifting landscapes and maritime adventures, fostering encounters that resonate with Fremantle's unique ethos.
With a majority of the program being freely accessible, SIGNALS 23 casts its net wide, centering its activities between Fremantle's iconic bridges. Special attention is directed towards the manjaree (Fremantle foreshore) and Wardan (ocean). Not just limited to Fremantle, the festival will also shine a light on Wadjemup (Rottnest Island), reiterating the age-old bond between these places.
All artists are encouraged to interact and engage with the various locations within Fremantle, its surrounding cities, and significant places like Wadjemup. These engagements breathe life into places such as the Bathers Beach, the Signal Station , the South Mole and Fleet Street, B-Shed, the Naval Store, PS Art Space, the Fremantle Fishing Boat Harbour, the WA Maritime Museum among many others.
Fremantle Biennale transforms Fremantle with every iteration, one thing remains constant: its ability to 'reimagine and transform our relationship to place through contemporary culture'
To find out more about the festival, head to the Fremantle Biennale website.