Located in the scenic town of Currumbin, Queensland, this family-run enterprise is more than a mere design studio. It serves as a vibrant centre of innovation where the time-honoured art of woodworking is seamlessly blended with contemporary design techniques and influences.
At the core of Fluxwood's ethos is a deep-rooted commitment to superior craftsmanship and sustainability. Each lighting fixture tells a story of the team's unwavering dedication, carefully shaped from locally sourced, high-quality solid timber. By blending time-honoured methods with contemporary innovations, the talented designers and woodworkers at Fluxwood ensure that every piece not only highlights the distinct beauty and character of the timber but also aligns with eco-friendly practices.
Fluxwood's Linear Pendant range stands as a hallmark of their design ethos. This lineup offers a minimalist yet functional aesthetic ideal for both residential and commercial settings.
Central to this range is the Tenn Pendant, notable for its ten-degree taper that lends a unique angular elegance. This piece is ideal for both kitchen islands and dining tables, stretching up to 3 meters, a testament to Fluxwood's commitment to versatility and custom craftsmanship.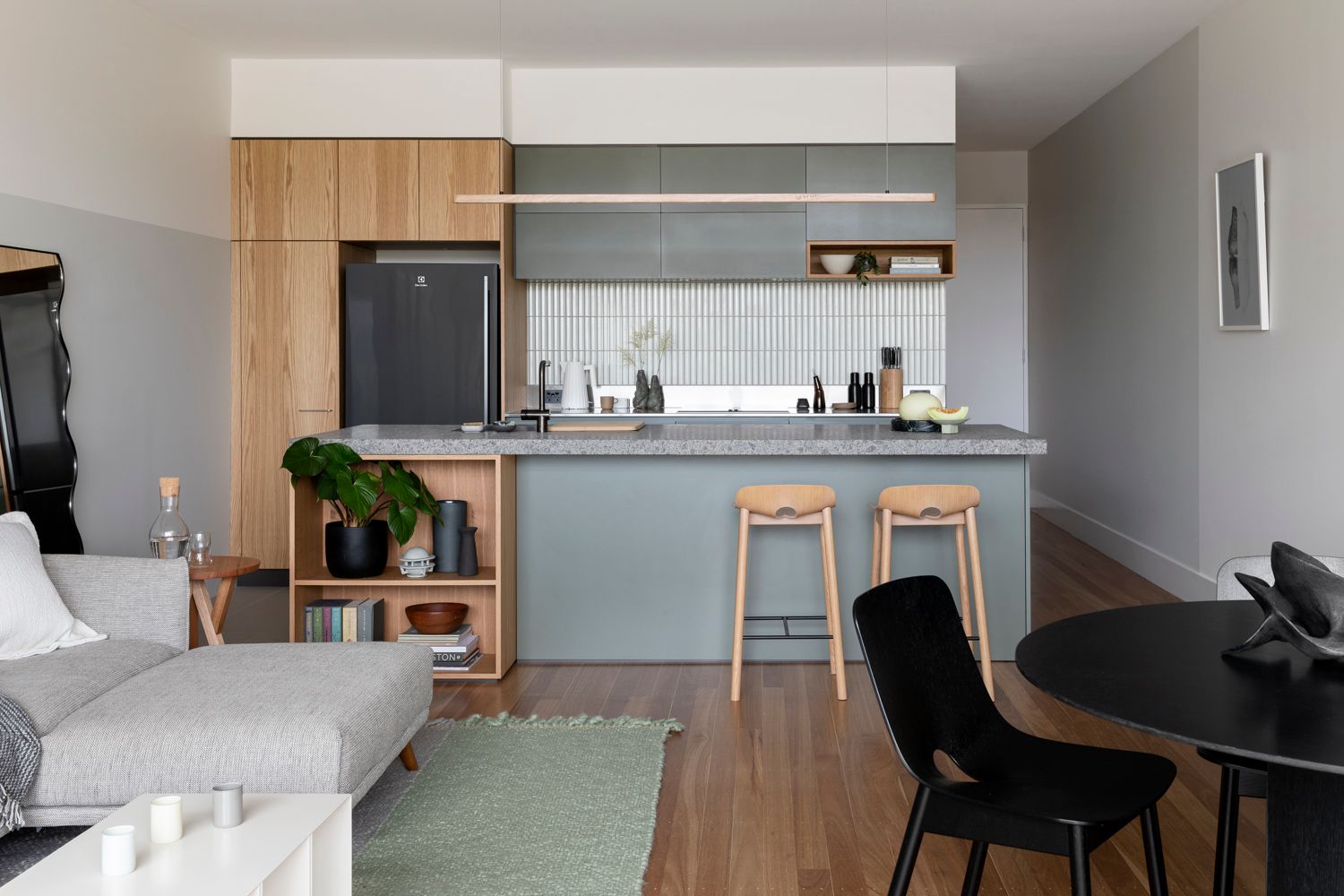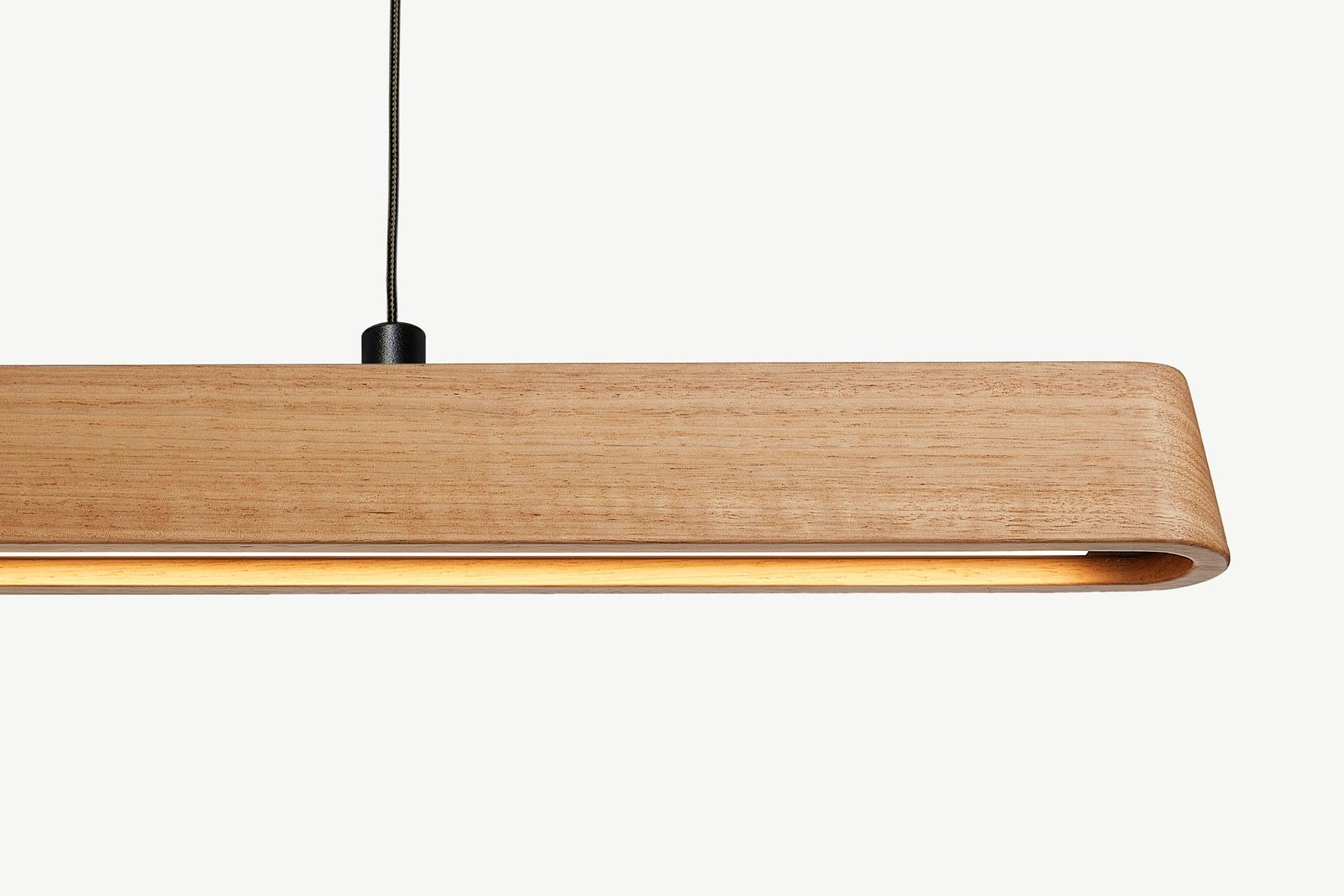 The Tenn Up adds another dimension to the Tenn's minimalist design. It features independently controlled up-lighting, introducing an extra layer of functionality. This design aspect not only enhances the aesthetic appeal but also adds practical, adjustable lighting to any space.
Shari Lyon's Hollow Pendant brings a different character to the collection. With its dimmable LED feature and the option for lengths up to 3 meters, it stands as a versatile choice for both residential and commercial spaces, offering a blend of elegance and practicality.
The Roller and Fluted Roller showcase Fluxwood's ability to innovate within classic forms. The Roller's dowel design with a subtle curved edge captures a timeless elegance, while the Fluted Roller, with its intricately scalloped timber body, creates a captivating interplay of light and shadow.
Adding to the architectural grace of the collection are the Talli and Arc pendants. The Talli, a linear beam-like design, highlights the natural beauty of timber in a bold form. In contrast, the Arc, with its smoothly curved top, brings a softer, yet equally compelling aesthetic, suitable for various interiors.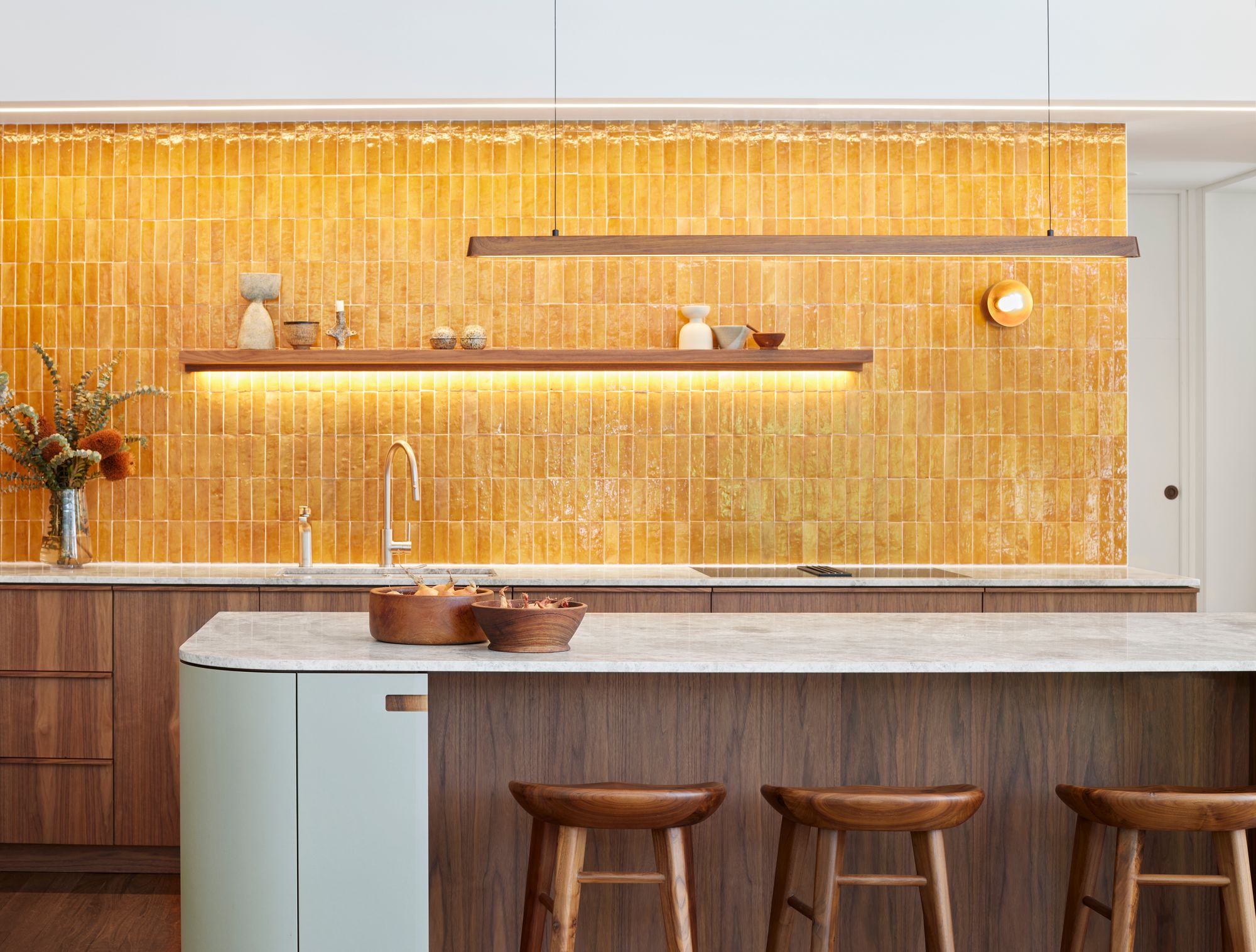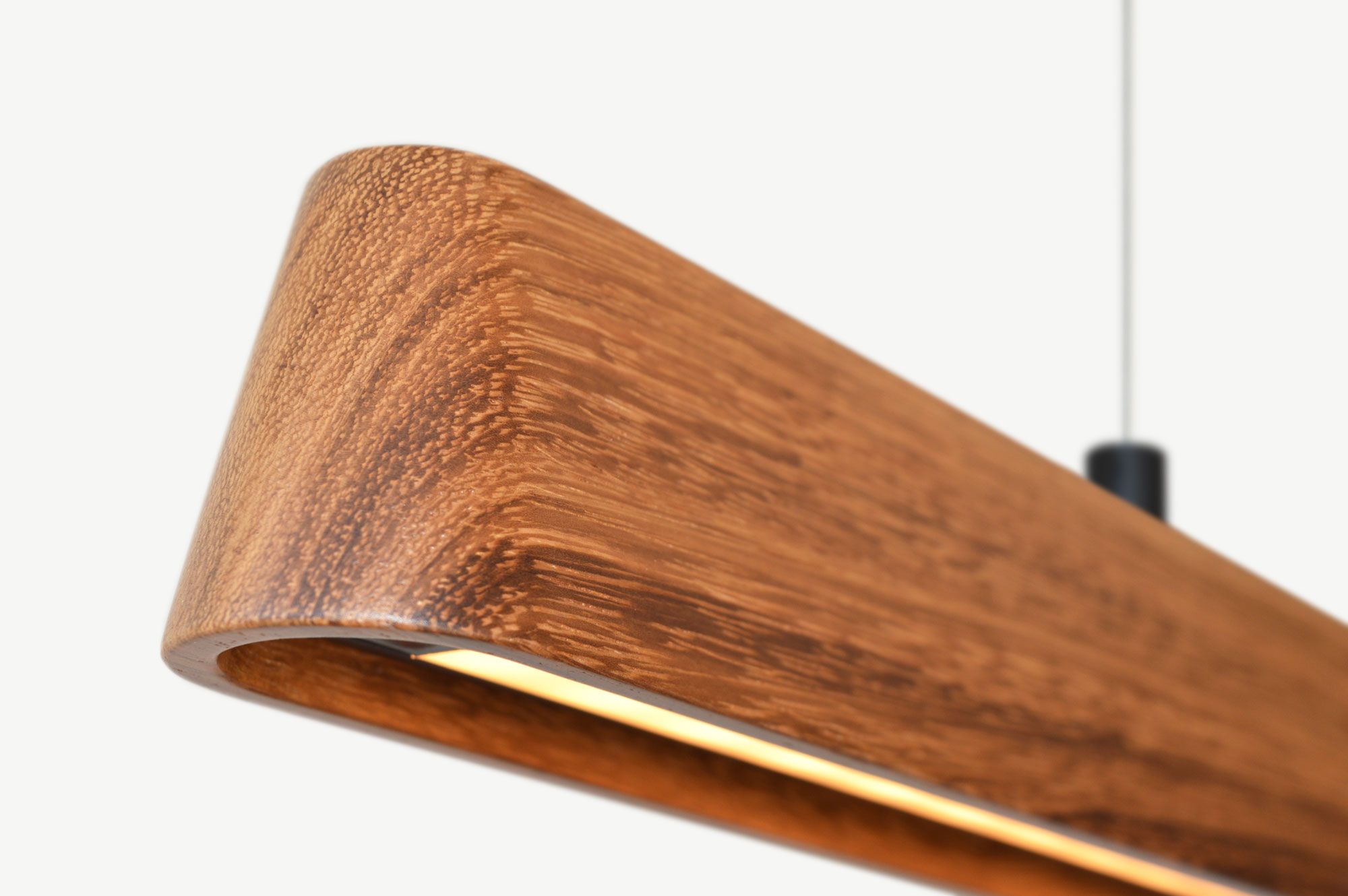 Finally, the Spru pendant rounds out the collection with its slim, lightweight design. Perfect for modernising spaces, its sleek form offers an alternative to traditional downlighting, marrying minimalist design with effective illumination.
Each piece in Fluxwood's Linear Pendant range reflects their dedication to quality, sustainability, and supporting Australian-made products, making them not just lighting solutions but also statements of design excellence.
Fluxwood's commitment to Australian-made excellence goes beyond their studio in Currumbin. By collaborating with skilled local artisans throughout Queensland, they ensure that every component of their lighting range exemplifies the highest standards of artisanship.
In an era dominated by mass-produced goods, Fluxwood stands out for its bespoke design and environmental stewardship. Their dedication to showcasing the natural allure of timber, combined with their forward-thinking approach to lighting design, has solidified their place in the hearts of Australian homes and businesses.
At CO-architecture, we're passionate about innovative design and love showcasing Australian designers work like Fluxwood. To find out how to purchase from Fluxwood and to keep up to date with their latest releases, visit their website and Instagram.