Written by Sheridan O'Leary
Growing up in this environment, he was surrounded by construction work, which fuelled his interest in architecture. Ben pursued his passion straight out of school and honed his skills in sustainable architecture whilst working for a Melbourne-based practice after graduating from university.
While the initial years of Ben's study did not captivate him, the Brambuk Living Cultural Centre in the Grampians (Gariwerd) National Park caught his eye. As he recalls, "I wasn't loving architecture as a student at that time, but when I saw that building in photos, it presented a whole new way of looking at architecture to me". The building, designed by Gregory Burgess reinterprets the traditional landowners of that area's mythology and their connection to land, country, and place.
The building connects beautifully with the elements and treats rainwater on-site without downpipes, collecting it into beautiful swales around the perimeter of the building.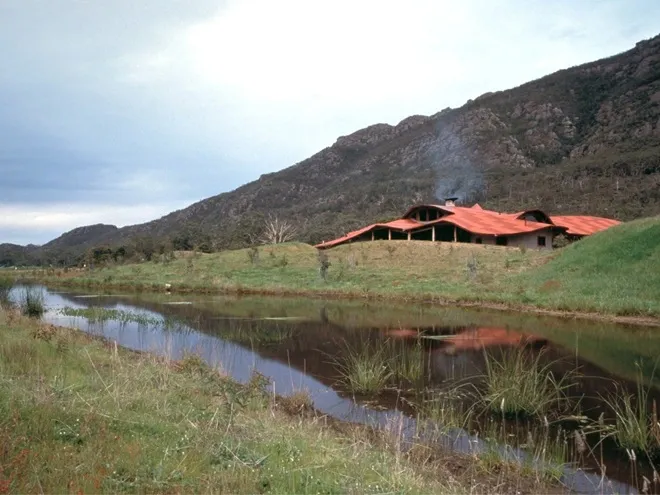 Recently during a holiday in Grampians National Park, Ben happened to stumble upon the same Brambuk Living Cultural Centre, the building that had inspired him years ago as a student. The surreal experience left a profound impact on him, reaffirming the beauty of the place and his journey to becoming the architect he is today. Callery remarked,
"It was unlike anything else that was being done at the time and still even now there's so little work that seems to be as sensitively designed as that".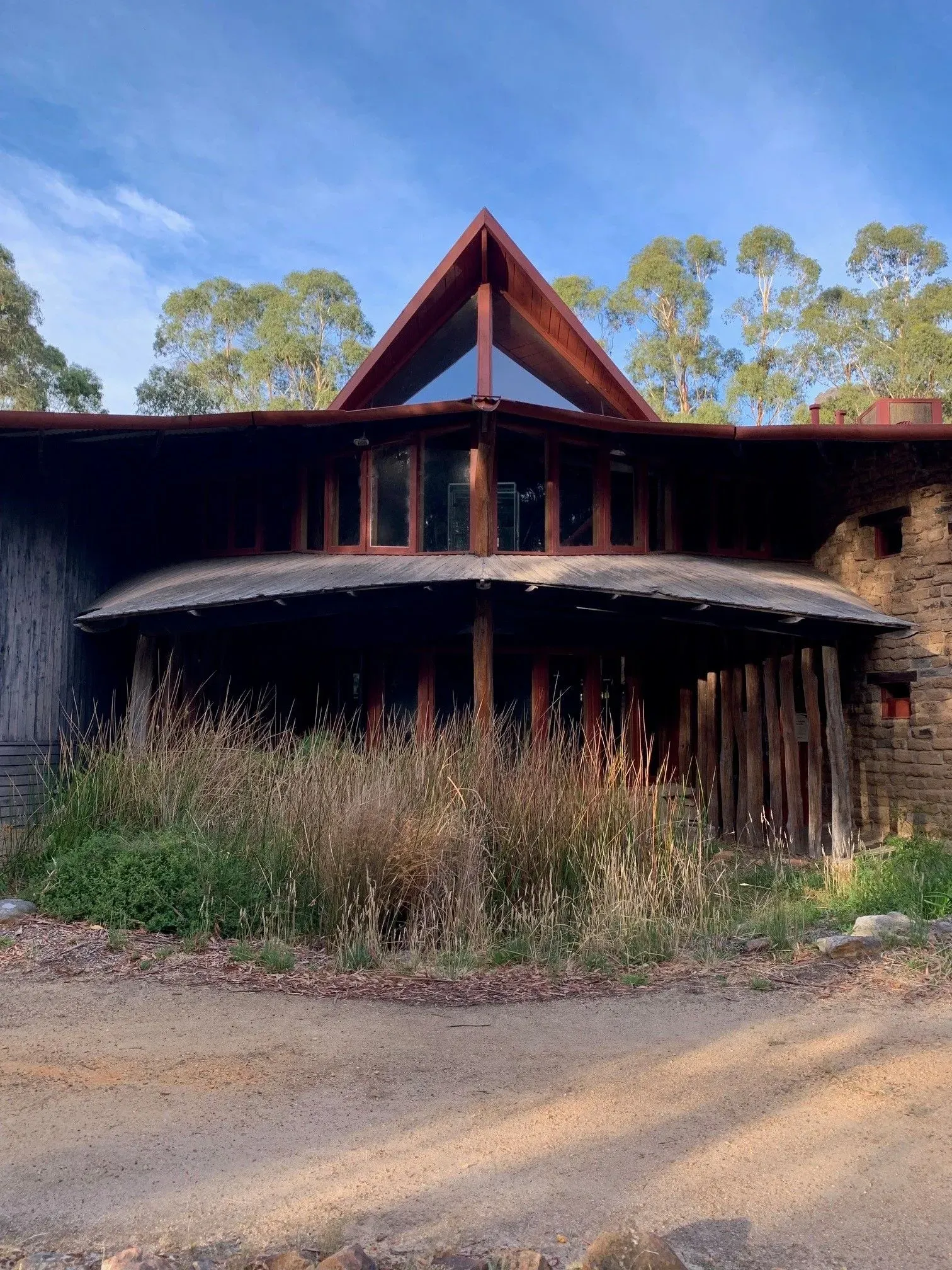 Ben has been able to incorporate a sensitivity to nature into his own practice at Ben Callery Architects. One recent project is the Wakanui Trail House, an extension to an existing family home. The two-story extension boasts a double-height void space that seamlessly connects the living areas to the surrounding trees and parkland, creating a sense of tranquility that he is particularly proud of. "The moment you step into this house, you're enveloped in a feeling that's hard to describe. It's more than just the stunning views of the treetops and parkland beyond. It's the way the house seems to connect with the environment on a deeper level, not just physically but emotionally." says Ben.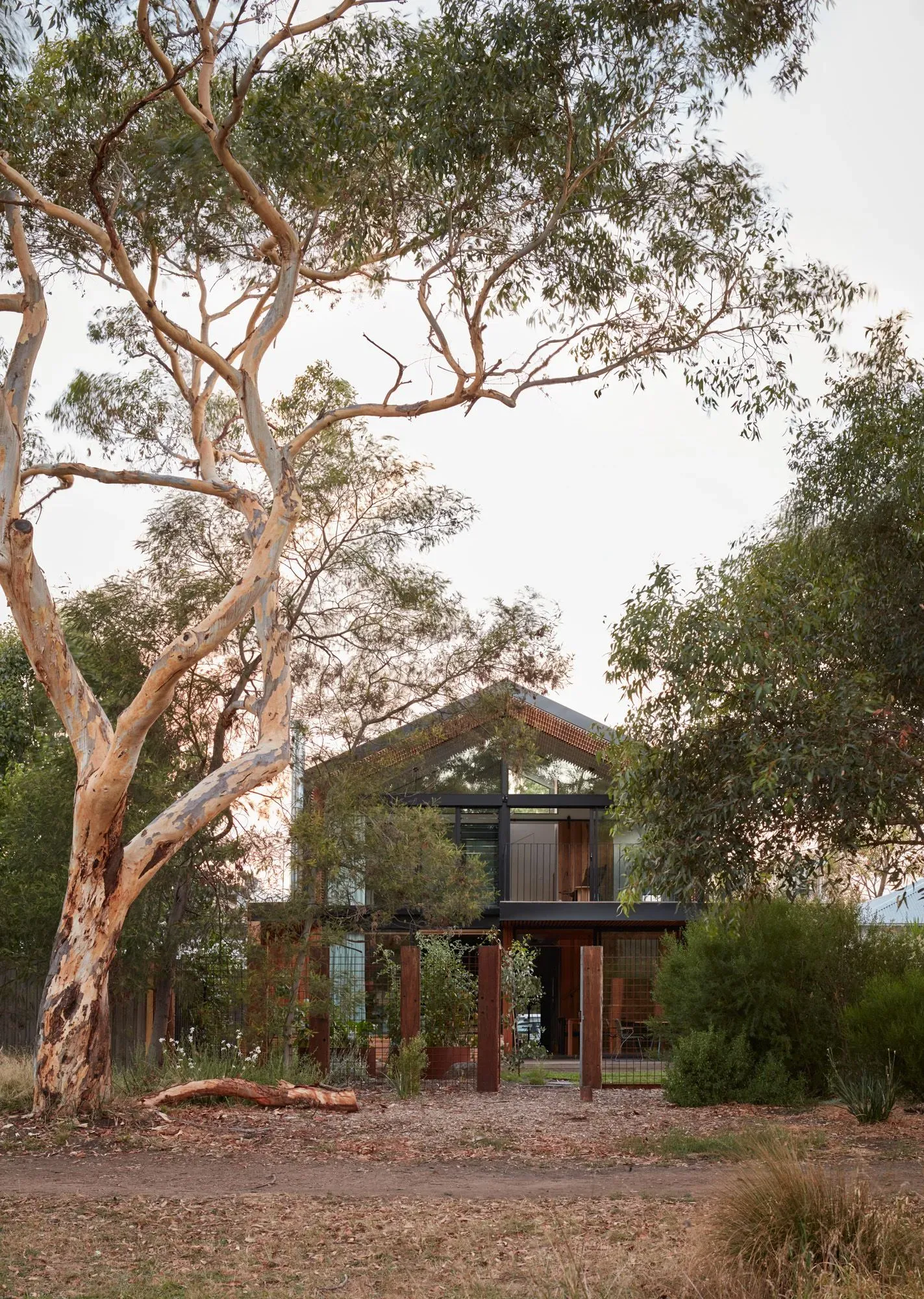 This sense of connection with nature is something that is deeply important to Ben. Ben Callery Architects wanted to create a space that not only looked beautiful but also had a positive impact on the lives of those who lived there. Every element of the design was carefully considered, from the placement of windows to the choice of materials. The result is a space that feels both calming and invigorating, a space that's both functional and beautiful, and a space that truly enhances the lives of those who inhabit it.
Despite not being a heritage requirement, they decided to keep the front four rooms of the house to maintain the integrity of the streetscape and fulfill the client's wishes. The couple was particularly attached to the house, having raised three children in it and formed an emotional connection to the space. From a practical standpoint, it also made sense to preserve the front of the house, as it provided a double-fronted layout that added to the charm of the property. For Ben, designing spaces that allow families to come together while still being able to retreat when necessary is of utmost importance.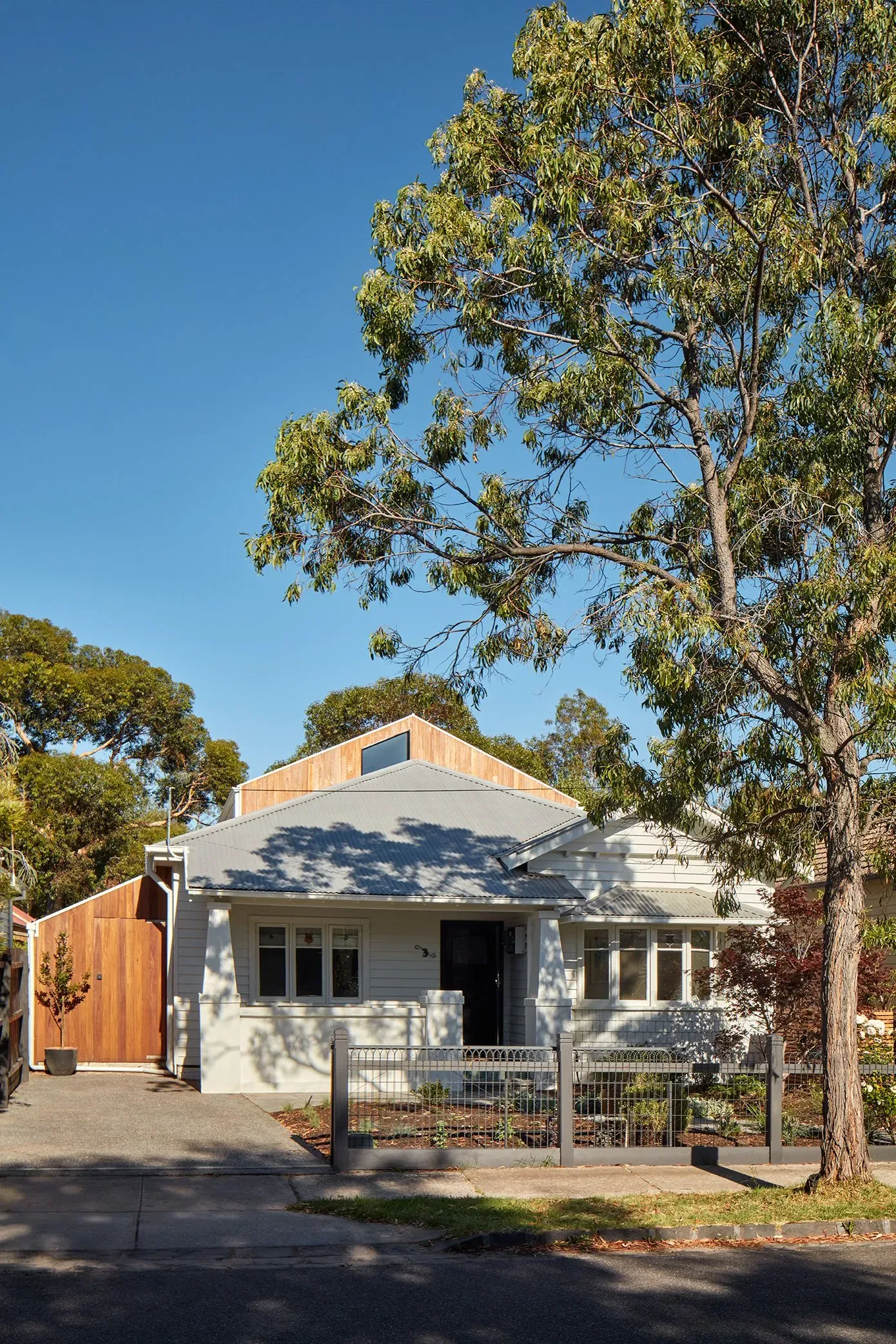 Incorporating sustainable design principles is a crucial aspect of Callery's work. He notes that sustainable design has come a long way in the past few years, with advances in technology such as double glazing and energy ratings. However, he emphasizes that good, sensible, passive solar design orientation is still essential. Callery strives to use natural materials wherever possible, such as sustainably sourced and harvested timbers appropriate for the location. He also encourages clients to switch away from gas towards electricity, and to generate their own energy on site using solar panels and car chargers. Callery's approach to sustainable design is not only environmentally conscious, but also emphasizes creating homes that are lovable and livable for his clients. He notes that while technology is important, it should not come at the expense of a home's livability and connection with its occupants.