Hi Everyone,
We promised some big news last month, and we are here to deliver another massive community update for the March edition! (Read last month's update here)
The big news for this month, of course, is our pre-seed fundraising round! For those of you who missed it, here's the blog post announcing the news, written by Skalata.
We wanted to say thank you so much to everyone who helped spread the word, whether by sharing on LinkedIn, or just telling a friend. Helping CO-architecture succeed is a communal effort, and it's a driving force behind our team. We love seeing the network grow and helping designers find new opportunities: the more people we bring into the fold, the more robust the ecosystem and our platform can become, so thank you.
Let's kick things off for March!
New Pro Business Profiles!
With our new Pro business profiles, we are aiming to help businesses take their studio profiles to the next level. These profiles will give businesses the opportunity to showcase their projects in a more accessible, professional and user friendly way, allowing them to attract more clients and scale their businesses with less hustle.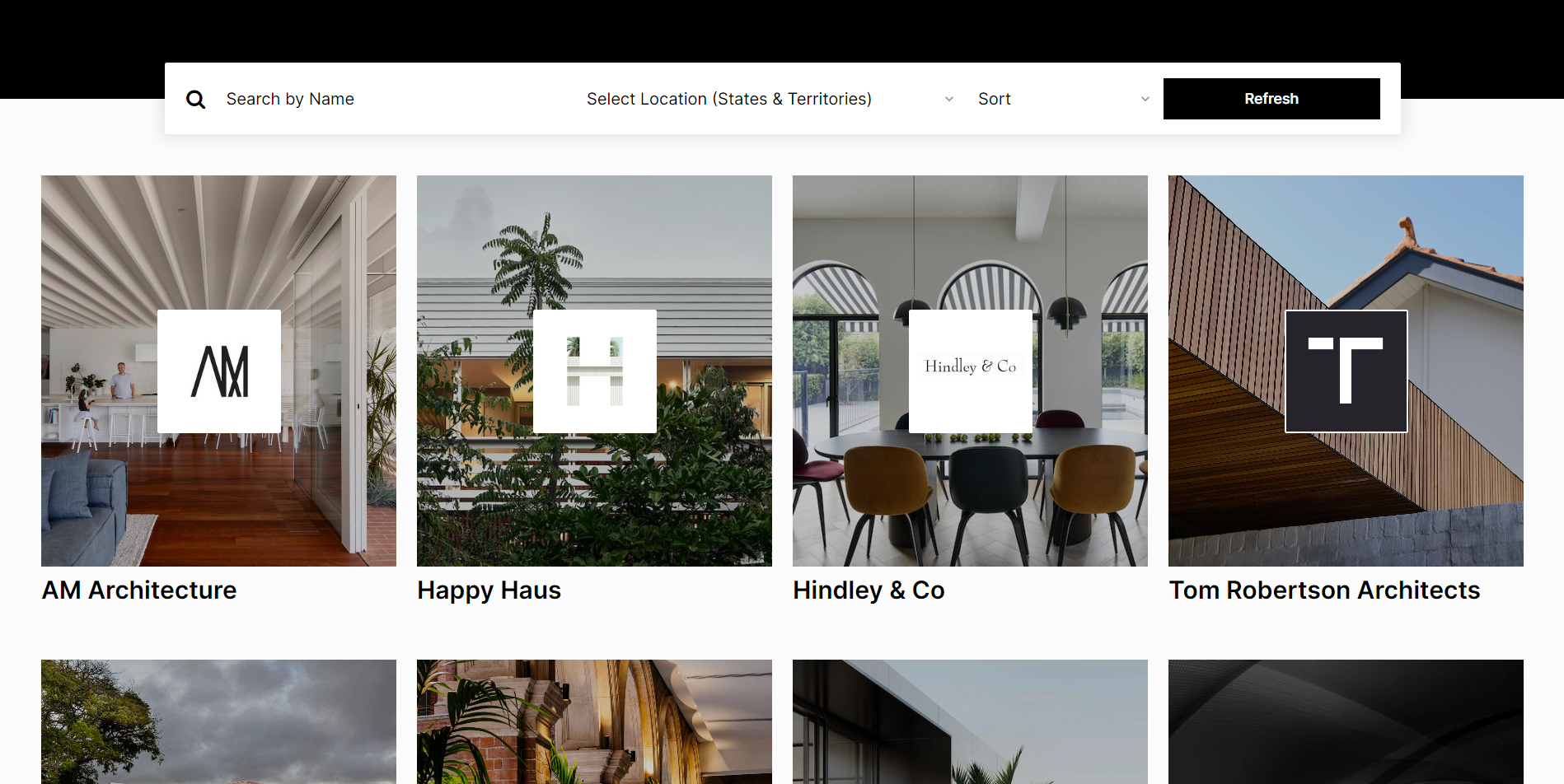 Here are some of the key features of our pro business profiles (See Directory)
Access to our all-new project marketplace where clients can post their project briefs to try and connect with designers. This means that our network will receive alerts and notifications on the latest project opportunities. We have also partnered with Australian Tenders for the latest government and commercial tender opportunities and our Pro business users get 50% off!
Enhanced profiles and customisable landing page to showcase your brand, projects, team and design services. Whether you're looking to hire the best talent or trying to connect with clients, these features are going to make all the difference.
Spotlight features on Pro business projects with direct leads through social media. Getting your projects featured is hard work, so we are going to automate it for you! Projects that are added to Pro business profiles will have the opportunity to be featured to our massive network of designers, businesses, and now clients!
Pro business users will also receive exclusive partner benefits and discounts along with early access to all new beta features.
We know how important it is for studios to have a user friendly and accessible marketing solution and we are really excited at the potential this new release will have.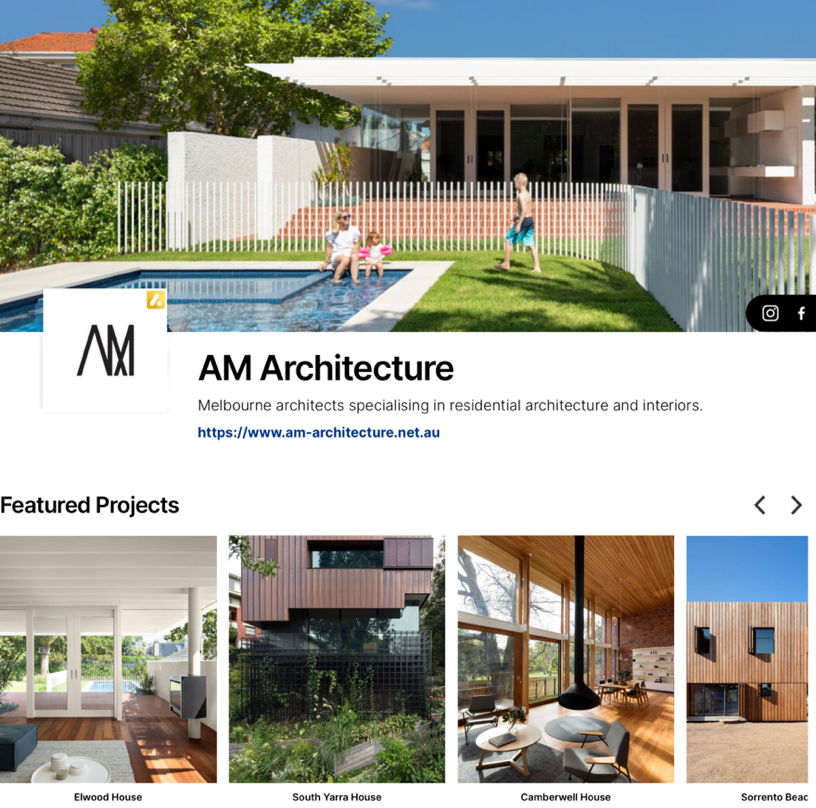 New Pro Talent Profiles!
These new features are for anyone who really wants to make their profile stand out from the crowd. We have started observing a shift in the workforce and the number of applicants applying for job opportunities. This means it's becoming more and more competitive to stand out from the sea of talented designers applying for those top jobs.
Users still have access to the full range of free profile features, however, here are some of the key features of our Pro talent profiles that you can take advantage of:
Pro talent is ultimately a better way to introduce yourself to prospective employers. So we have opened up a range of new channels so you can now customise how they can connect with you. Add your social links, websites, and even customise your profile URL so that you stand out as more than just another number.
Gain additional flipbook portfolio and project gallery upload capacity. Pro talent get unlimited uploads so you can now publish and share as many pdf documents as you like, or create endless project galleries and get your work featured on our socials
When you apply for jobs, you can now view analytics to see your application prospects.
In recent months we have seen some jobs receive 90+ applicants! Pro talent users gain a unique PRO badge that highlights your profile to prospective employers and even shortlists you as a priority when they search our talent directory.
Design Week Event!
We're super excited to announce our first event of the year! We have partnered with DIA and EmAGN WA - Emerging Architecture Graduate Network (WA) (AIA) to bring to Perth our very first industry event called the Future of Work! The event is part of the inaugural Perth Design Week and will focus on all things design careers, future workplace, culture, and networking. The event will take place on March 30th which makes for a great wrap up event to celebrate Perth Design Week. Tickets are currently up for grabs, see details here. We can't wait to see you all in person!
I'll wrap it up here since this newsletter is getting a bit lengthy. However, if you've made it this far and are interested in learning more, have any questions, or want to share your feedback, please get in touch. We're always happy to hear from you!
Wishing you all a lovely March!
Wade, Kevin & Luke