Are you looking for a peaceful retreat amidst the natural beauty of the Blue Mountains in New South Wales? Look no further than Logan Brae Retreats. It is a luxury stay experience located on a working apple farm with over 100 years of history. Throughout this time the property has always been run as a small family business but being situated in this beautiful but harsh environment, it has thrown up its challenges. The site has seen everything from devastating bushfires to snow and hail storms during this period.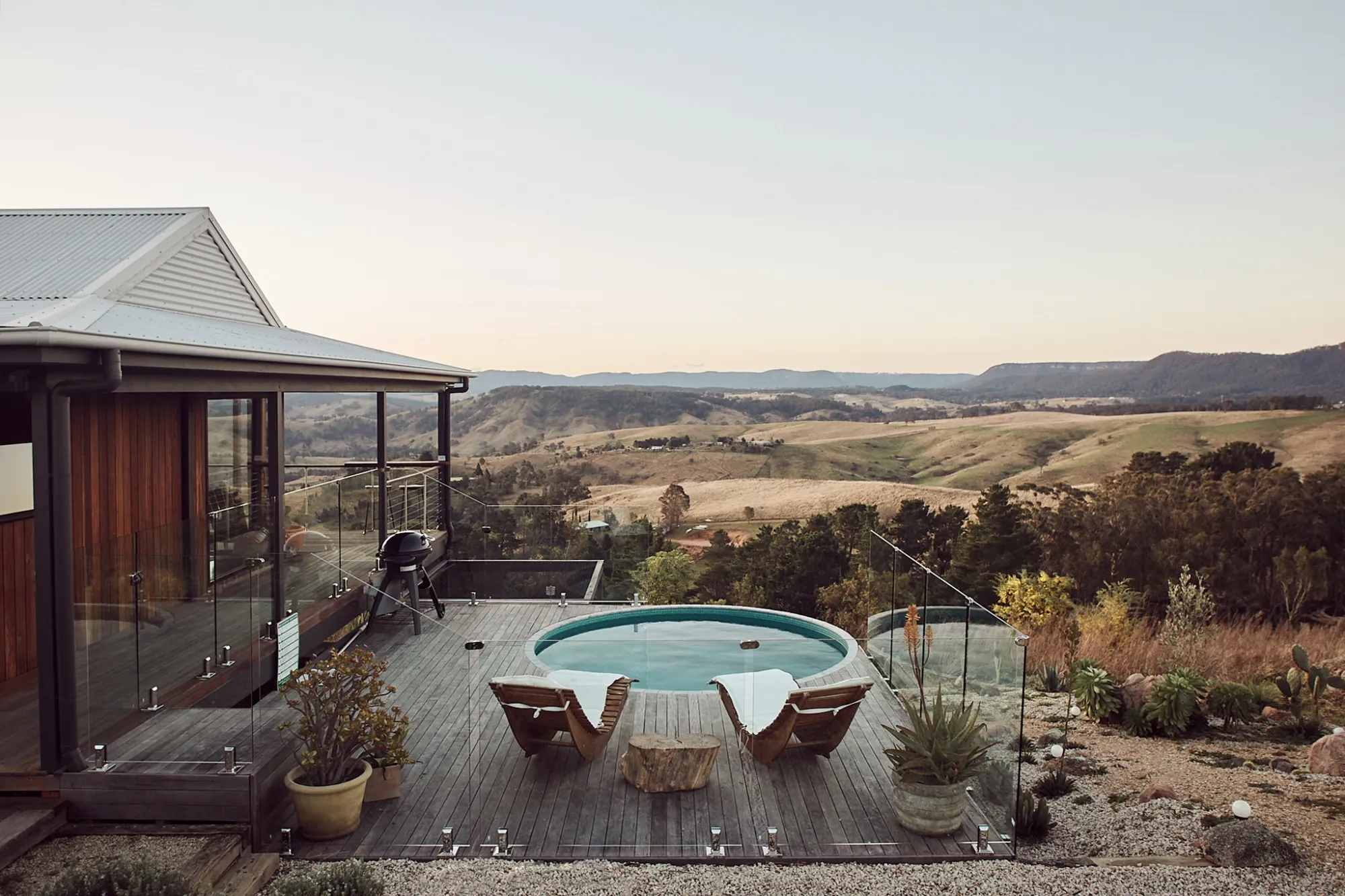 Today, Logan Brae is operated by Sam Edwards and Asia Upward and their two young daughters, Grace and Isla as well as their Maremma, Lottie. Due to their passion and energy for this land and its incredible history, they continue to transform this orchard into something truly special. Asia says, it's not unusual for their customers to share stories of their visits to the orchard up to 70 years ago, and are now bringing the next generation of their families along.
Visitors and locals alike have grown to love Logan Brae over the years. In addition to enjoying the fresh apples, apple juice, and apple pies, visitors enjoy the history, ambiance, and stunning views of the farm. Over the last few years, customers now have the option to stay on site and experience a true farm stay.
"Life is about doing what you love and, for us, creating these sought after holiday experiences for guests has been incredibly rewarding. We love styling and renovating. This is definitely just the beginning for us."
- Asia Upward, Owner
In response to the success of their first project, the conversion of an old machinery shed on site turned luxury farm-stay accommodation, the couple decided to expand their boutique accommodation offering. Over two properties, Logan Brae and a Mt Kanimbla site, four unique stay experiences are spread. All the cottages and cabins are tastefully decorated with a mix of modern and rustic furnishings, creating a warm and inviting atmosphere for guests to take in the landscape they are surrounded by.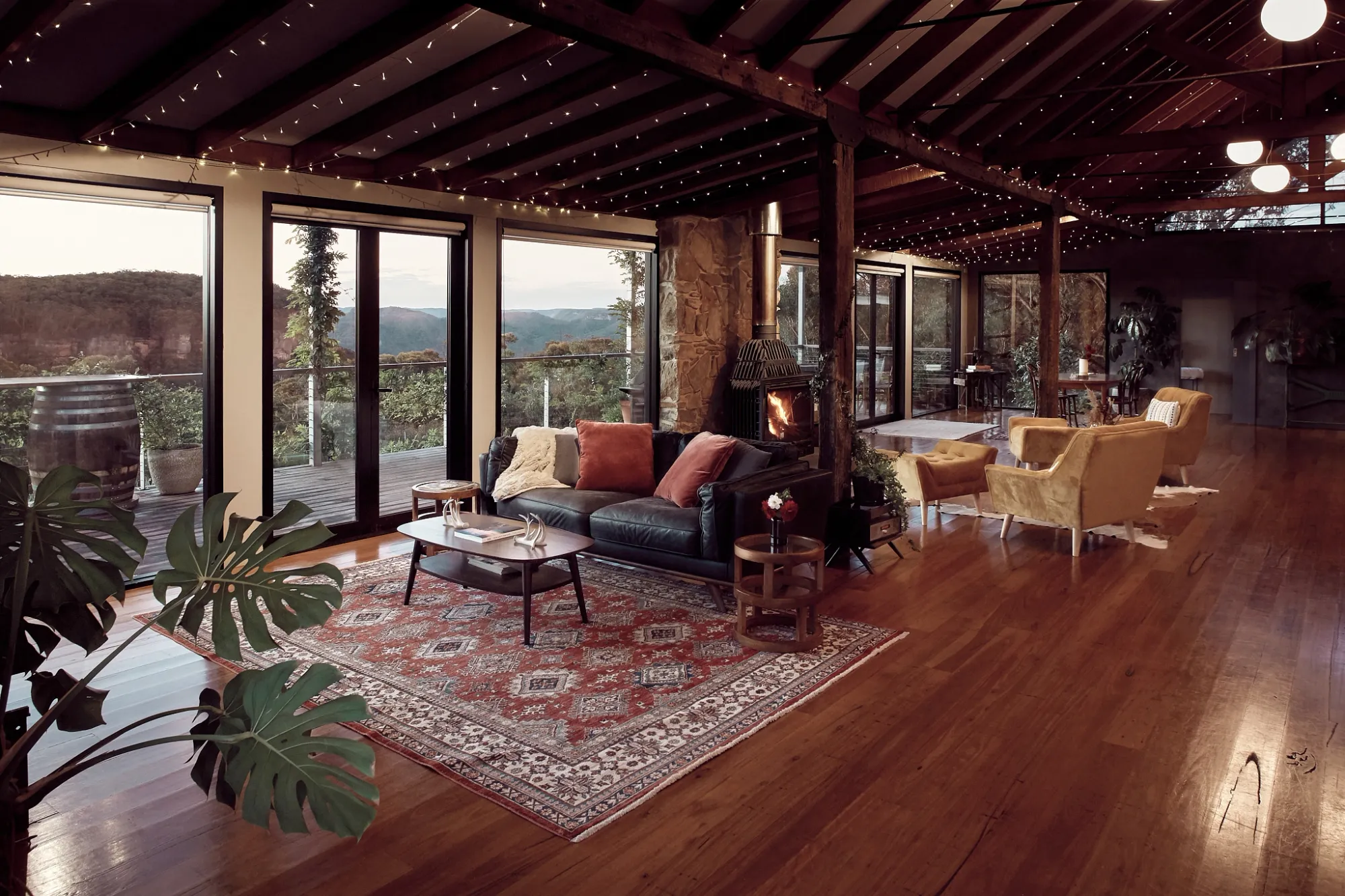 The sole accommodation on the working apple farm is the Machinery Shed, Asia and Sam's first accommodation. Inspired by the New York loft style, this stay has a unique charm to it. Using the bones of the old shed, Asia and Sam have been able to create a special space that celebrates the history of the building whilst also creating a luxury experience for their guests. The two show stoppers though, are both bath tubs locations, one internally and the other located a short walk away  externally. They are both positioned thoughtfully to take advantage of the stunning views Logan Brae has to offer.
The other three stays, The Lodge, Woodland Cabin & Hilltop Cabin are spread out over the 36 acre property at Mt Kanimbla. The two cabins are perfect for couples retreats, whilst The Lodge is ideal for family stays. Or you can book out the entire property and bring the whole extended family or friend group together.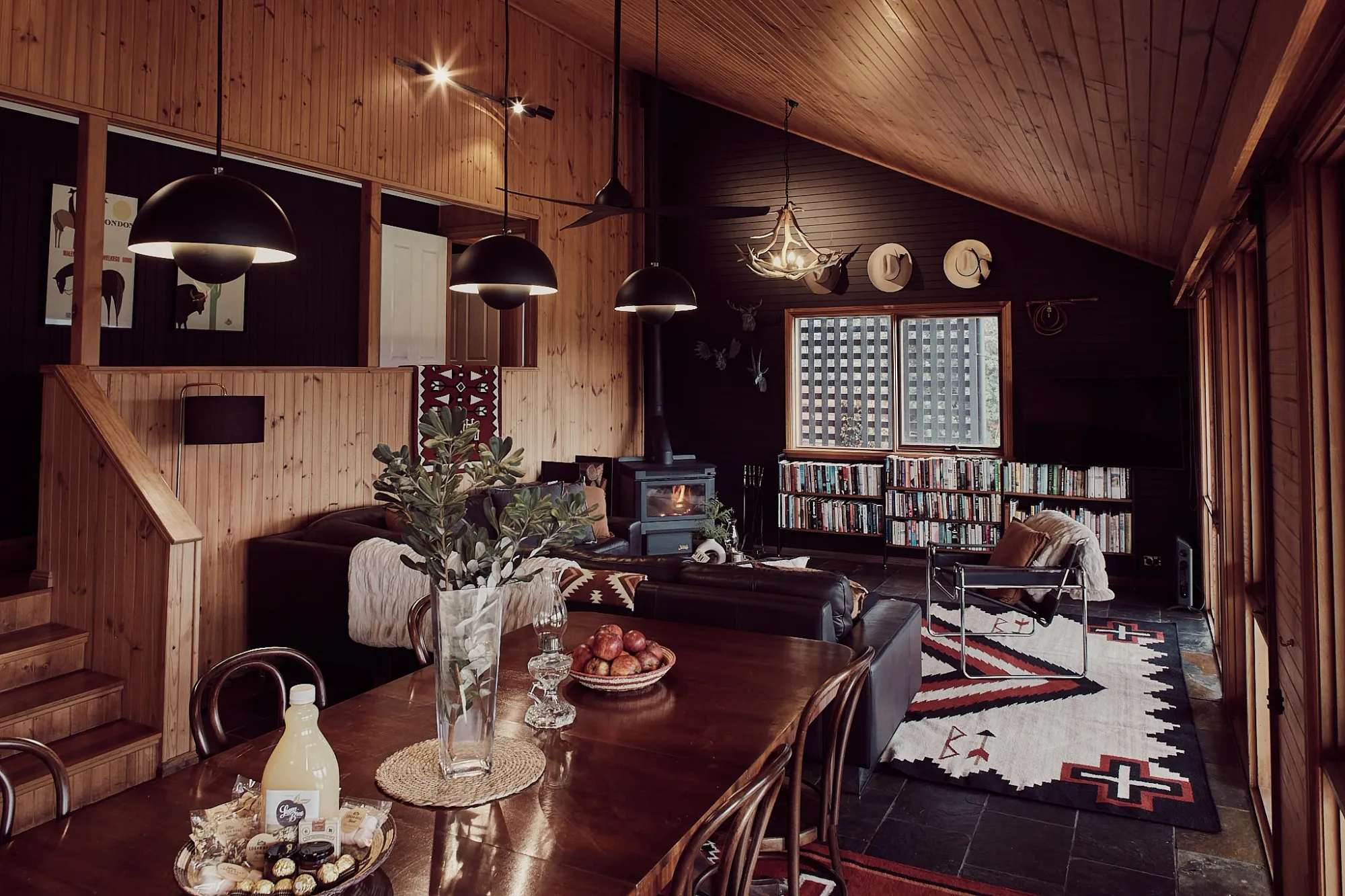 Like the Machinery Shed, every detail has been thought out in the interiors of these cabins to enhance guests stay experience. In the evening, guests can gather around the outdoor fire pit and roast marshmallows under the starry sky. Or, curl up inside with a good book and a glass of wine by the fire, and let the peaceful surroundings lull them into a restful sleep.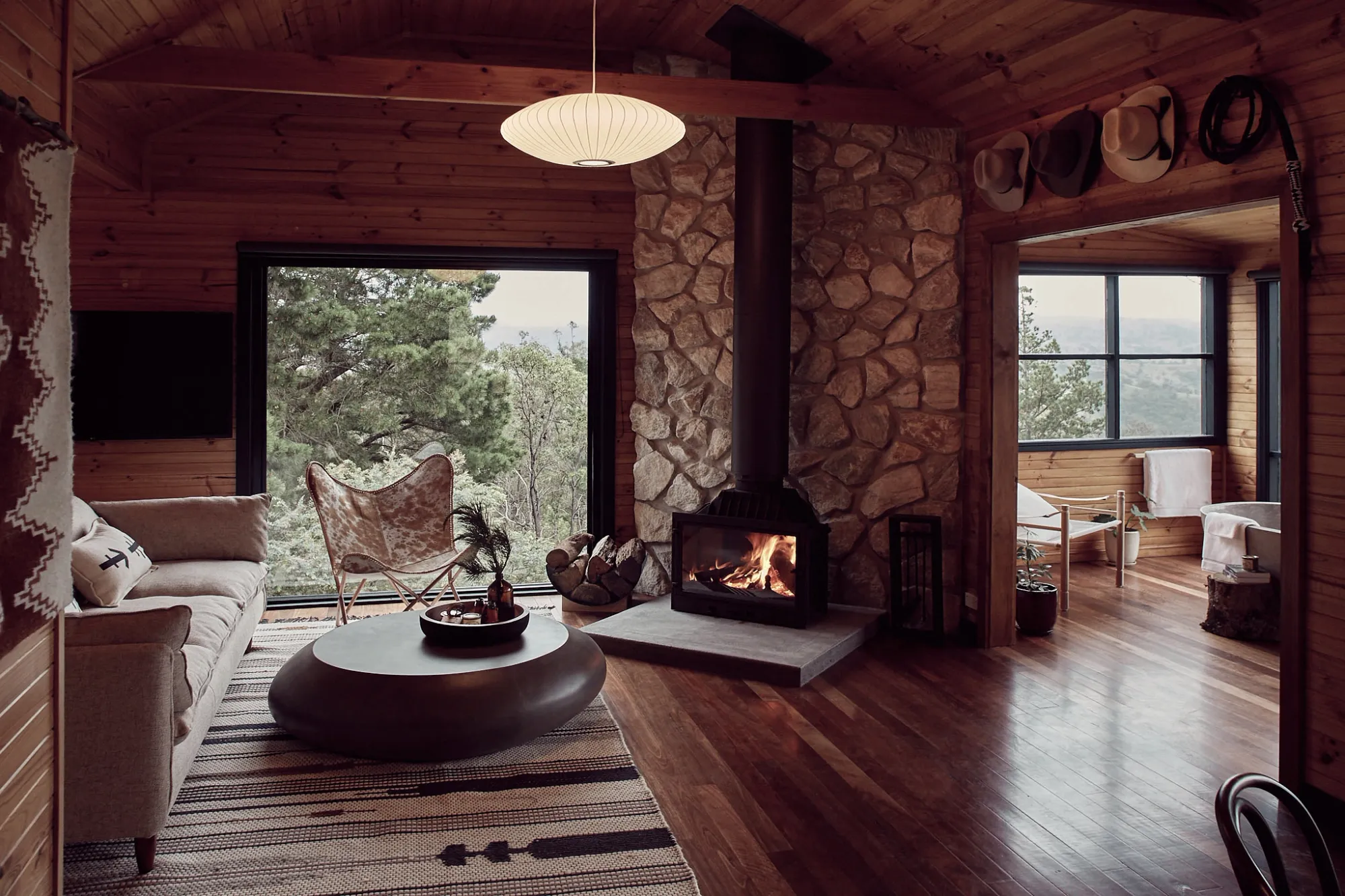 For those seeking a more active holiday, Logan Brae Retreats is ideally situated to explore the Blue Mountains' many attractions. The town of Blackheath, with its shops, restaurants, and galleries, is just a short drive away, as are the area's many bushwalking trails, waterfalls, and lookouts.
Logan Brae Retreats is a haven for those seeking peace, relaxation, and natural beauty. Whether you are looking for a romantic getaway, a family holiday, or a step up in your working from home office environment, Logan Brae Retreats offers the perfect combination of luxury and nature in one of Australia's most beautiful locations.