The Robin Boyd Foundation, established in 2005, are the custodians of the legacy of Robin Boyd and the iconic Walsh Street house that he designed, built, and inhabited. The Foundation is renowned for its innovative design-focused public learning programs and events that activate and increase community awareness, dialogue, understanding and participation in Australian architecture and design.
The winner along with the shortlisted entrants of their yearly student competition, The Walls Around Us, have been announced at an event last week in Melbourne. Organised by The Robin Boyd Foundation and Brickworks, it is a competition open to students across Australia. This years brief, participants were invited to submit their designs for a reimagined development of the Boyd House II/Walsh Street site at 290 Walsh Street, South Yarra VIC.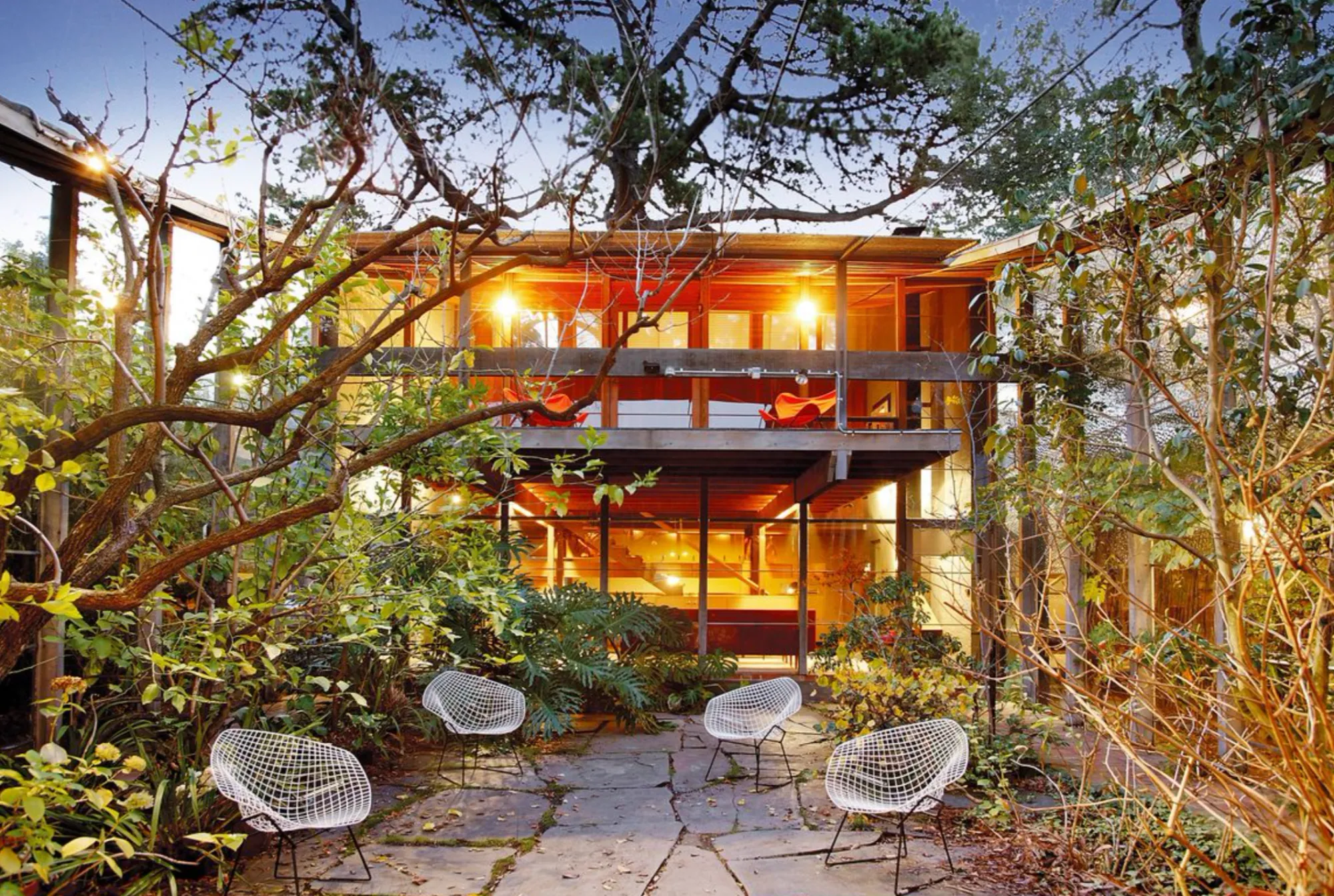 Winner: James Urlini
'House in a Grassy Plain'
James is a Master of Architecture student at the Melbourne School of Design, University of Melbourne. As the winner, he will head to Venice for the Biennale Architettura Vernissage 2023.
Set in a speculative scenario in which the Boyd House II sees ruination, House in a Grassy Plain presents an attempted re-settling of the site that also serves as an opportunity to re-think the site, environment, and heritage. The project documents a space initially designed for two dwellings but increased to three over its life. Comprising a plan that reads laterally as ten rooms of equal dimension, the house focuses on the changing conditions of the site across its length. Shifting tectonics found in neighbouring walls, ground conditions and elevational qualities provide cues for interventions that both reimagine the site and provide spaces for living.
'House in a Grassy Plain' is a highly sensitive scheme and is outstanding for its understanding of the Walsh Street site – its limits and opportunities. The retention of Walsh Street's ground plane and its materials have been retained and integrated with an entirely new ten-room linear duplex featuring a planting and water collection system. This innovative, understated and elegant design includes bricks, new and old, as part of its compelling message," says competition Jury Chair Prof Philip Goad.
Click to view Presentation Panels of 'House in a Grassy Plain'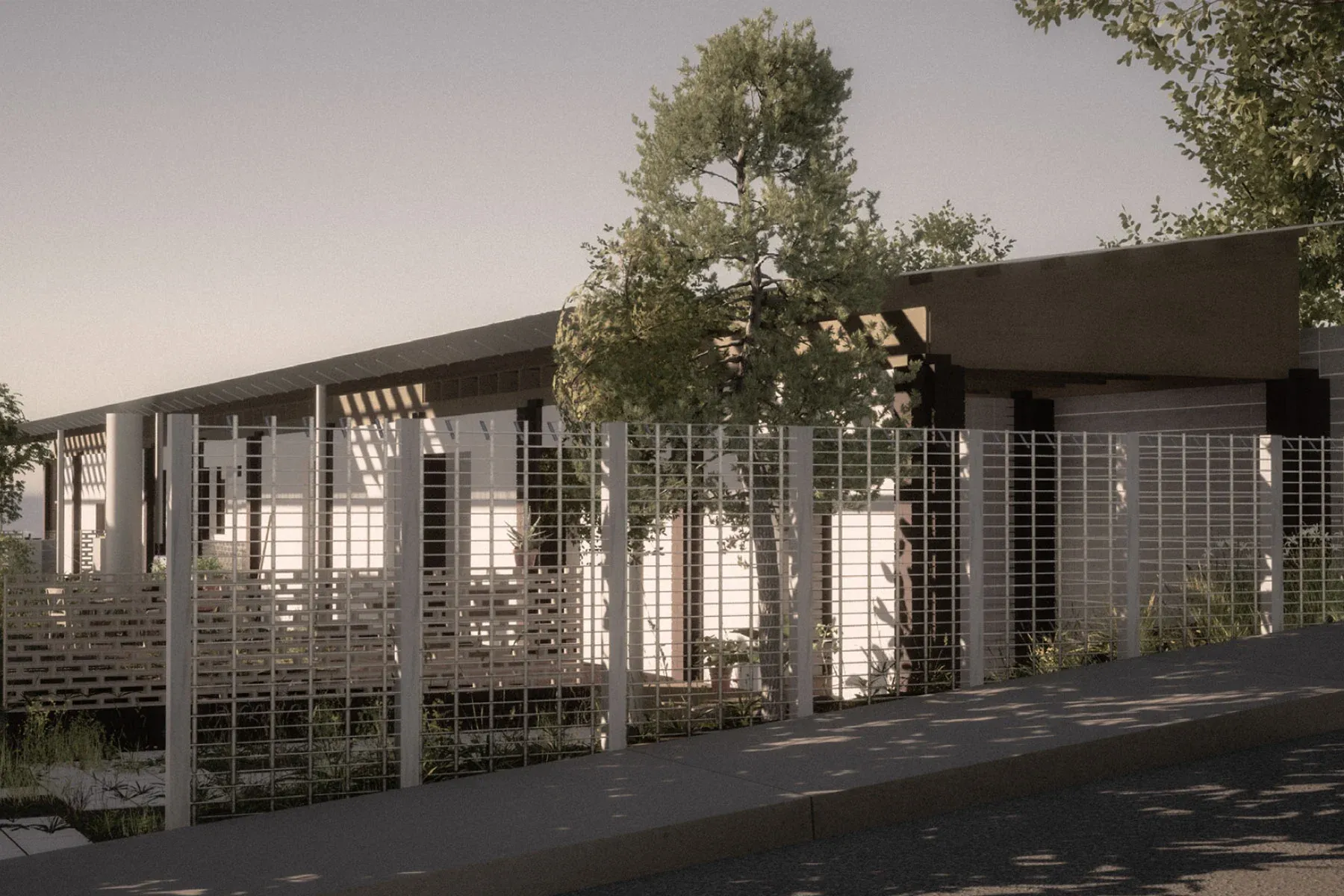 Highly Commended: Fynn Turley
'Ordinary Inside and In-Between'
A Master of Architecture student at the University of Western Australia.
Ordinary Inside and In-between adopts Boyd's principles and intentionally amplifies them. The built footprint is reduced to make way for bush, and ground treatment extends into the living space. The arrangement of space subverts domesticity; areas of cooking and bathing are often shifted outside to enhance the relationship with nature. The project adopts the material language of a suburban build with Colourbond roof sheeting, double brick walls, and plasterboard ceilings, but resists ornamentation.
Click to view Presentation Panels of 'Ordinary Inside and In-Between'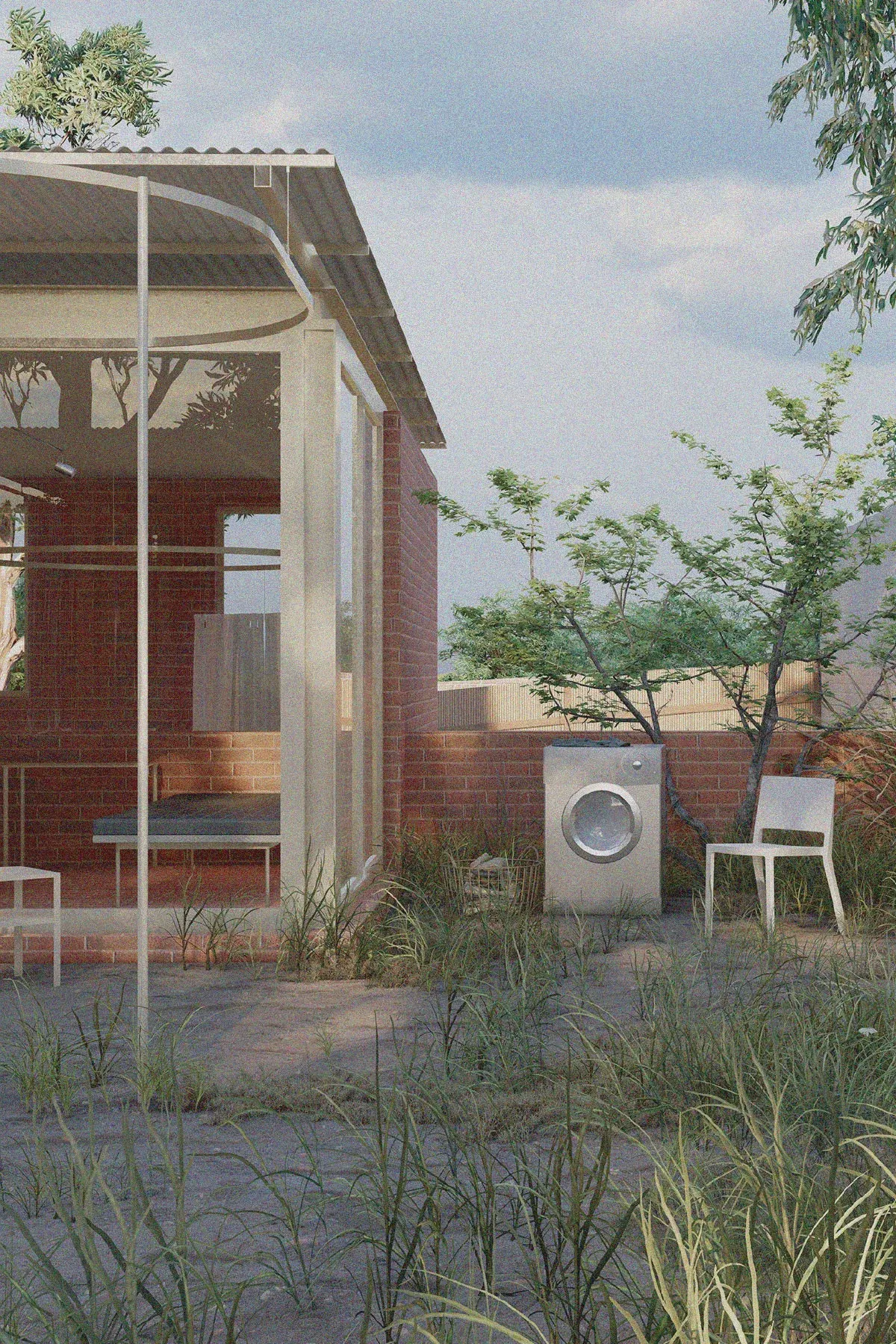 Highly Commended: Rebecca Andre
'Weelam-ik'
A Master of Architecture student at the Melbourne School of Design, University of Melbourne. Rebecca also works as a Student of Architecture at Lyons and is the University of Melbourne SONA representative for 2023.
Taking the First Nations philosophy of a way of living where each element is an intricate and important part of an ecosystem, the project begins by imagining the site as a landscape as it may have appeared prior to suburbanisation, and sinks the architecture into this. The massing strategy of the house draws from the layout of the current Boyd house: two pavilions as anchors on opposing sides of an open space covered by a suspended roof. The primary construction material is mud brick: made, by hand, from the excavated clay of the site. Weelam-ik is a challenge to traditional ways of suburban living:isolated families in large detached houses. Instead, it proposes are turn to living with nature and each other in larger groups: sharing space, equipment for living, and caring for the land. Drawing on the sentiment and formal strategy of Robin Boyd's design for his Walsh St house, Weelam-ik proposes the next iteration of the Australian Dream: a new way of living, a house shared, a house that is the endless landscape. A shelter and a home for people: for survival and product of the earth and Country, a place that is both site and communion. In short, a house that is deeply human.
Click to view Presentation Panels of 'Weelam-ik'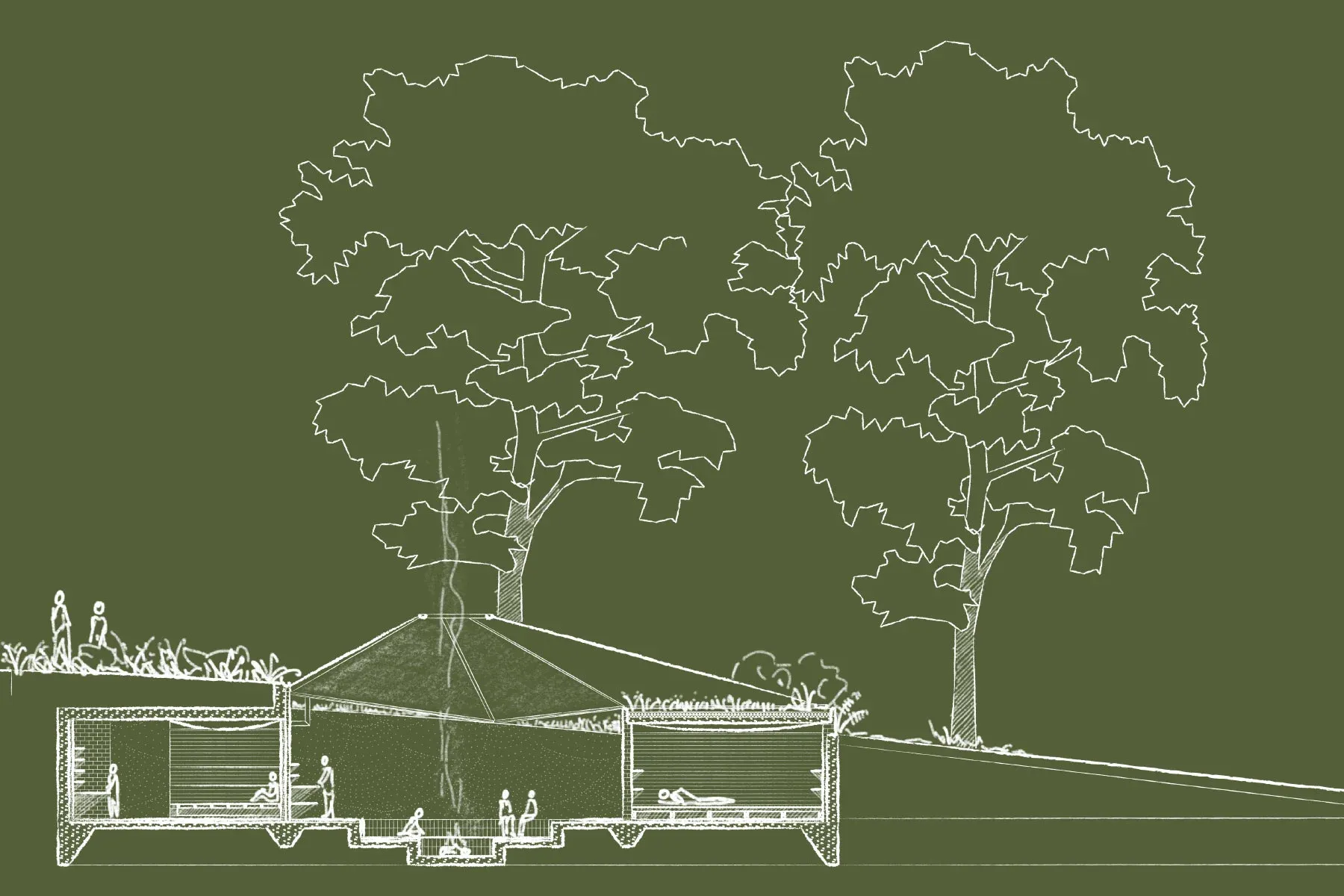 Highly Commended: Jonas Nutter
'Walsh Street Terrace'
Graduated with a Master of Architecture from RMIT University in 2022.
The proposed mixed-used dual occupancy challenges the colloquial townhouse and apartment typologies, extrapolating the celebratory essence of Boyd's architecture to reimagine a contemporary and intimate shop-top terrace. The configuration of 'live-work-share' proposes a new practice of spatial dependence that strives to increase affordability and social sustainability through sensitive densities and flexible architecture that is intended to be shared. The structural composition of the terrace has been configured with pragmatism, celebrating an honest material palette of rippling brick, greying block work, silken timber and glass without undermining the structural integrity of the dual occupancy.
Click to view Presentation Panels of 'Walsh Street Terrace'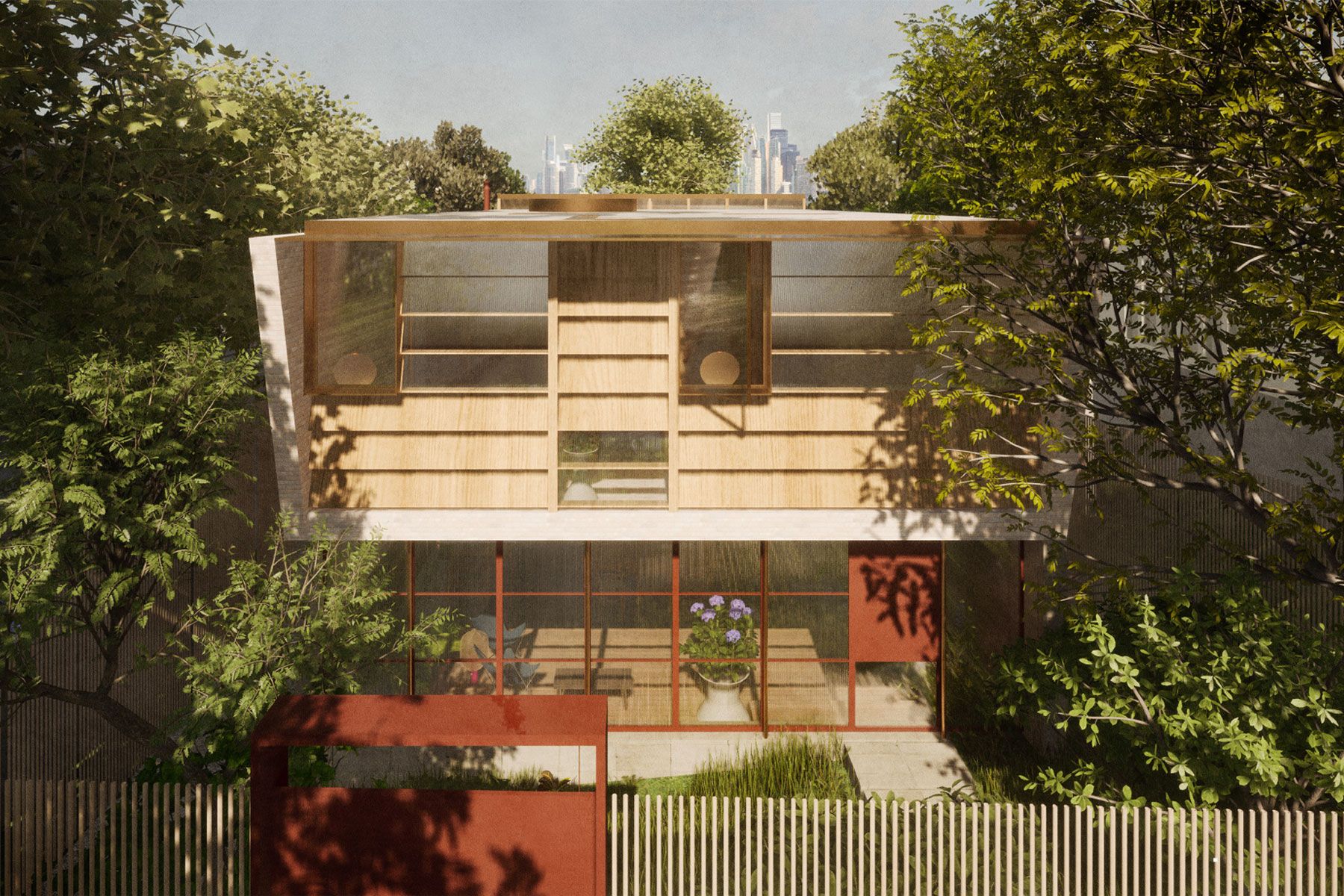 Other shortlisted candidates:
Ali Azamy
Hugh Matthews
Laila Keel
Lydia Alford
Sam Millar