Written by Ryan Kirkness
Ian's interest in architecture was piqued at a young age after seeing the work of Harry Seidler, the infamous Berman House, in the newspaper. Subsequently, he fostered an interest in design and after completing formal education, Ian went on to work for several architectural offices in both London and Sydney.
In 2014, Ian Bennett Design Studio started out on his own driven by a head strong intention to run his own residential design studio and a dream to work on the Sydney's Northern Beaches. Firmly rooted on the principal of not wanting to compromise on design, Ian credits 'striving for simplicity' and a meticulous understanding of the client and their needs as the key to his designs. He asserts; a key objective for him and the best feedback he can receive is when a client expresses that they feel as if they have been really listened to and understood.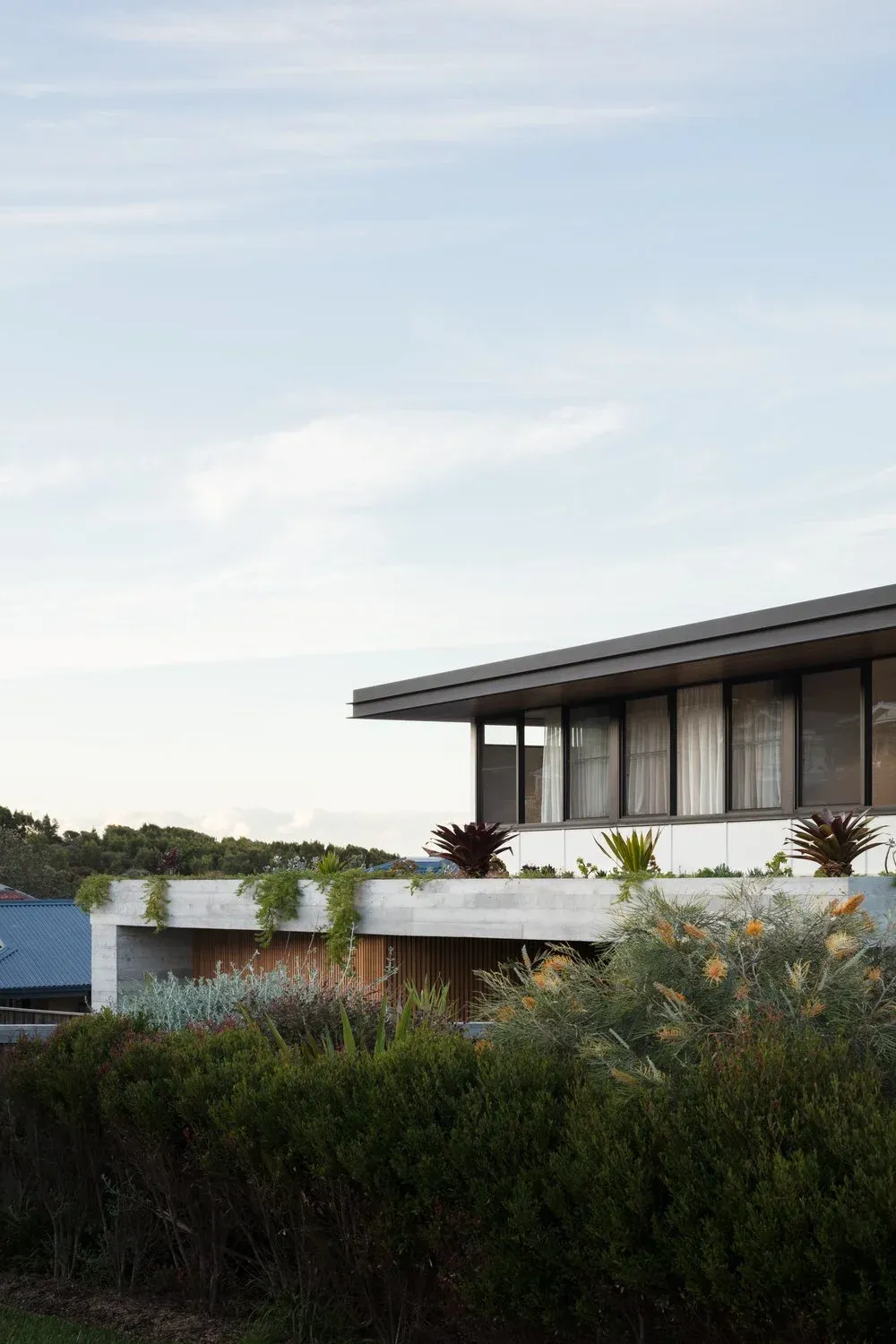 Inspired by great Australian architects by the likes of Sean Godsell and Glen Murcutt, Ian upholds an aspiration to a rigorous design approach; one that is sophisticated and thorough yet simplistic in its outcome. Ian explains "It's  about finding the 'main thing', even though you have secondary and tertiary elements or briefing requirements, it should always be about the single main thing that your building is trying to do. Once you understand that through the rigors of the process, then you can begin distilling it to reach purity and simplicity"
Aside from a simplistic approach to form and materiality, Ian's admits his designs often have the propensity to being horizontal and linear. A project that embodies this quality and that Ian is most proud of is the Eagles Nest; a prominent house situated on an elevated site overlooking the Northern Beaches.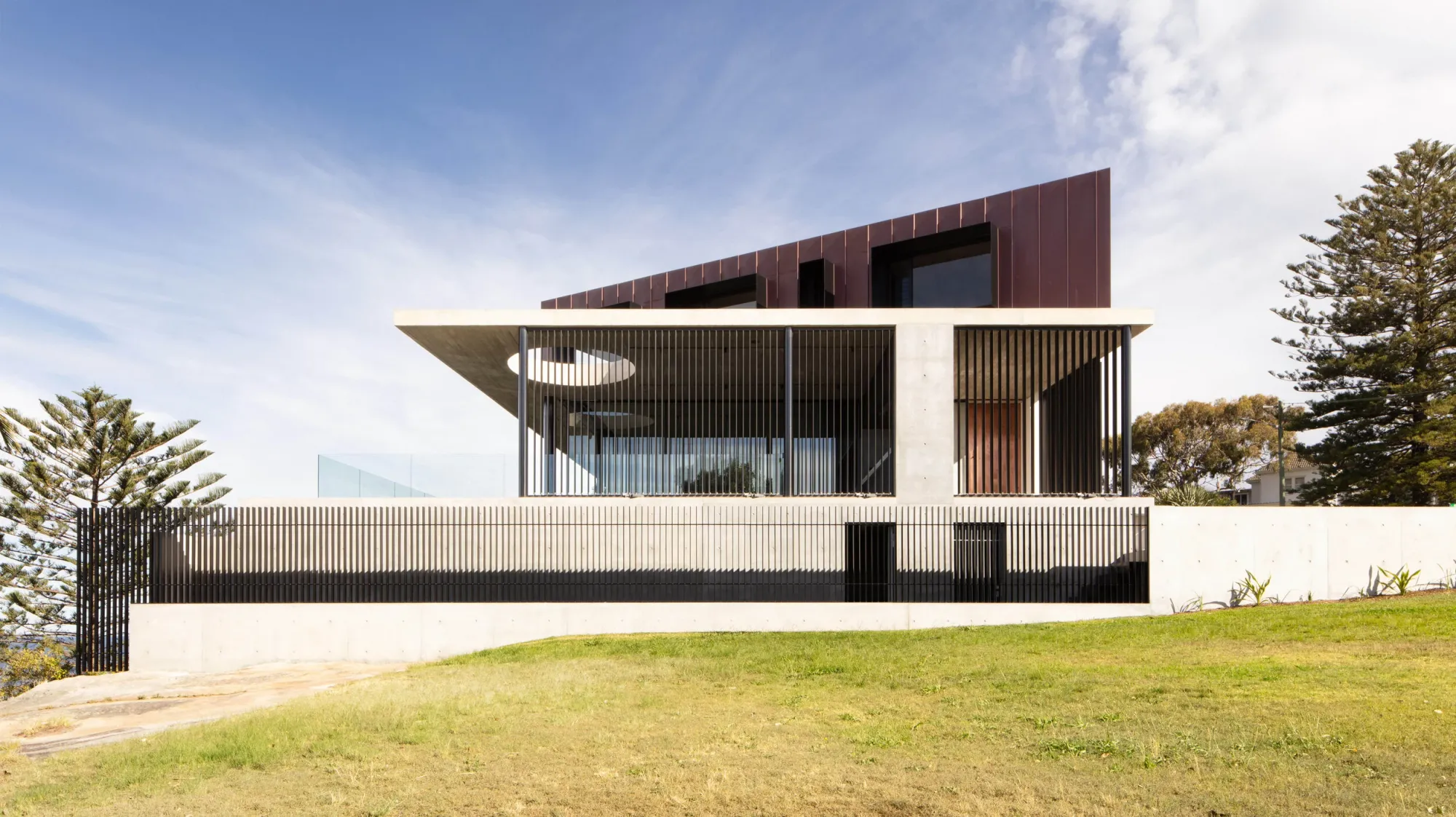 This project offered Ian an important lesson early in the design process and one that stuck with him; to back yourself. For this project Ian had devised two concept designs to present to the client, one that was a slightly more daring approach and an alternative one that was far more conservative. Suffice to say; the slightly more daring intention is the one that stands built today.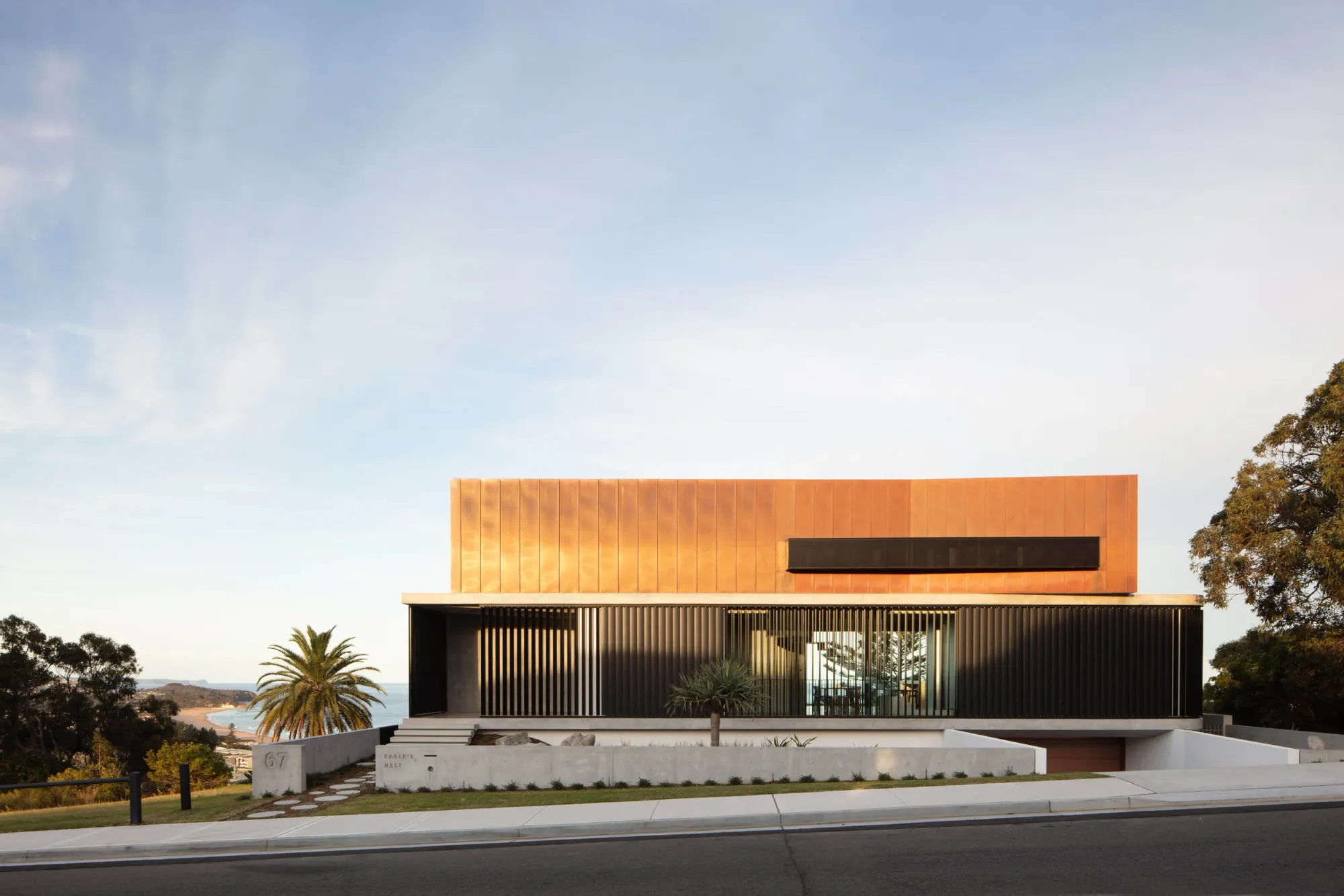 Similarly, a piece of guidance that Ian offers to architects and designers starting out on their own is to be confident in what it is you want to work on and what you want to achieve. He advises, "If you want to do this and you want to do it well; look at what you love and aim to do that on whatever scale you've been given."
Finally, it would be amiss not to mention a significant emblem of the Ian's studio; his bulldog, Herman. Although Herman isn't as young as he use to be and cannot spend as much time at the studio, Ian says he's an important source of morale and will be forever immortalised as the studio's logo