When it comes to bathroom design, having the right dimensions is crucial for creating a functional and visually appealing space. Whether you're renovating your bathroom or starting from scratch, understanding the key measurements will help you make informed decisions and avoid costly mistakes. In this comprehensive guide, we'll explore the essential dimensions for toilets, showers, baths, vanities, basins, and more. So, let's dive in and discover the secrets to a perfectly proportioned bathroom.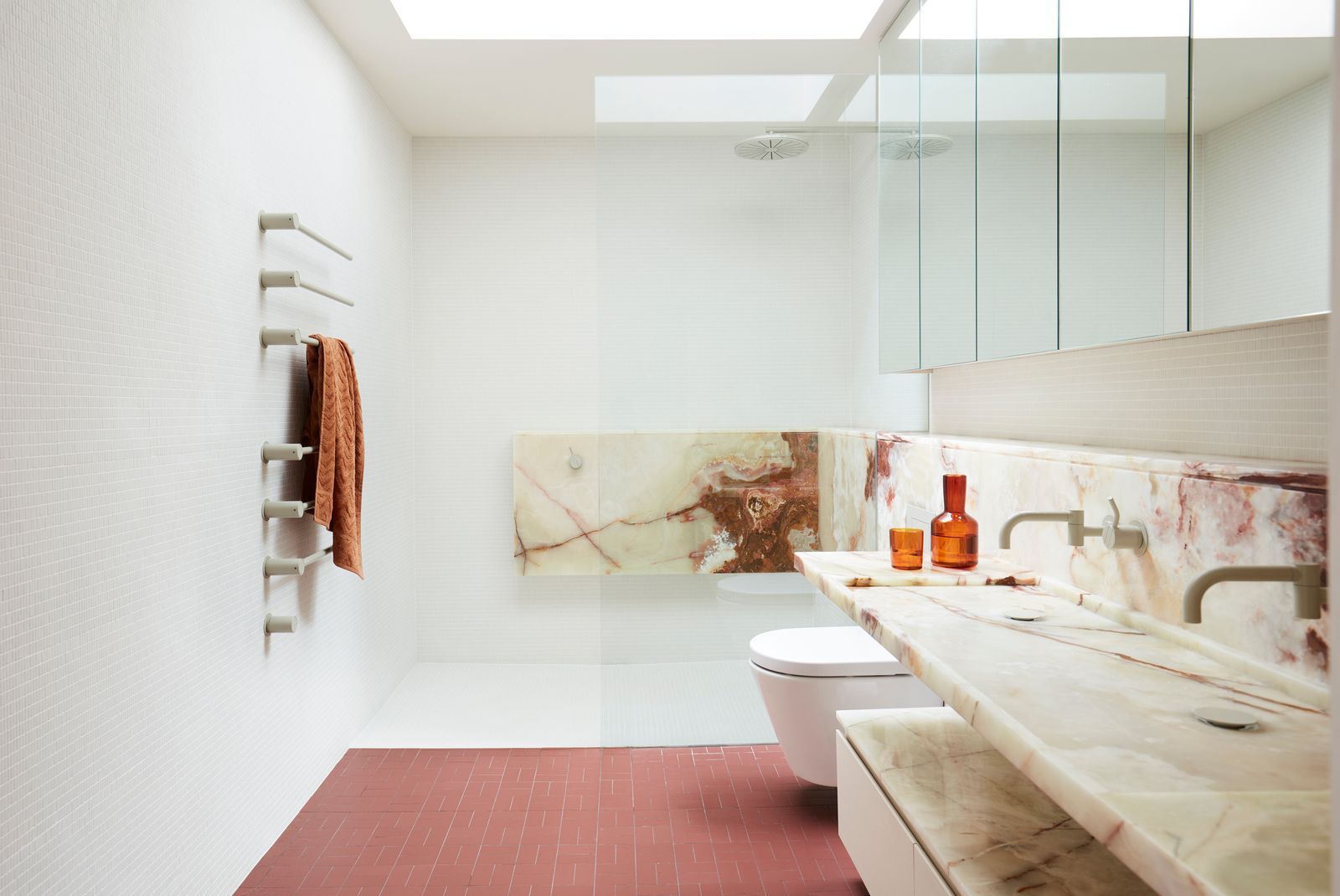 Toilet Dimensions: Finding Comfort and Space
The toilet is undoubtedly one of the most important fixtures in any bathroom. To ensure comfort and ease of use, it's essential to get the dimensions right. For an open bathroom layout, aim for a minimum width of 750mm, although 900mm is preferred. This allows enough space for the user to sit comfortably without feeling cramped. Additionally, you'll need approximately 800mm in front of the toilet to allow for easy movement.
In the case of a separate toilet room, you'll need to allocate more space. Consider a room width of at least one meter to accommodate the standard door width of 820mm plus architrave and wall space on either side. This ensures a comfortable and functional space for your toilet.
Shower Dimensions: From Standard to Open Concepts
The shower is another crucial element of bathroom design, and getting the dimensions right can make a significant difference in functionality and aesthetics. The standard shower size in Australia is 900mm by 900mm, providing enough room for a comfortable showering experience. However, there's a growing trend towards larger and more open shower concepts. Consider a minimum shower depth of 1.5m if you prefer an open shower without a door. This will help you avoid splashing water outside the designated shower area.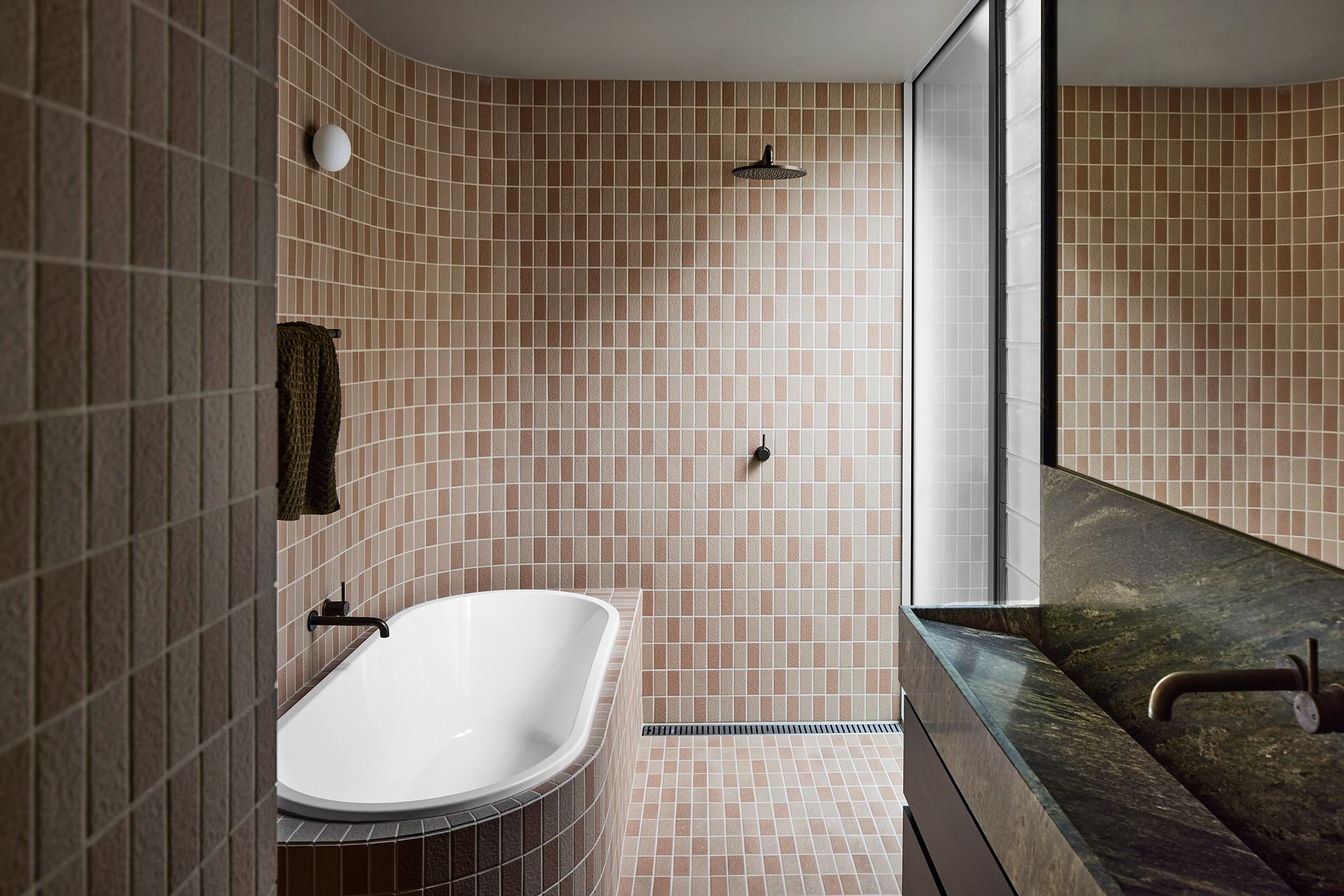 Bath Dimensions: Creating a Relaxing Oasis
A bathtub can add a touch of luxury and relaxation to your bathroom. When selecting a bath, it's crucial to consider both size and clearance around the tub. For freestanding baths, allow at least 200mm of space between the edge of the tub and the wall behind, and 300mm of space on each end. This ensures easy access for cleaning and maintenance.
If you're building a bath into a tiled hob, you'll need a minimum hob length of 2m and a width of around 1m. This provides adequate space for the bath and allows for comfortable movement around the area. Additionally, consider the depth of tiling around the bath to ensure a seamless and visually appealing finish.
Vanity Dimensions: Finding the Perfect Balance
The vanity is not only a functional element in the bathroom but also a design statement. It's essential to choose the right dimensions to ensure a harmonious balance between style and usability. When it comes to vanity height, the standard range is typically between 700mm and 750mm to the top of the stone top. This provides a comfortable height for most people.
Consider the type of basin you'll be using when determining the height of your vanity. For basins mounted on top of the vanity, the tap height should be positioned above the basin's top edge. Typically, vanity wall mixers are set at 1050mm off the floor, with mirrors positioned at 1200mm off the floor for optimal functionality.
When it comes to vanity depth, the standard dimension is typically 420mm. This depth allows for ample storage space while maintaining a visually appealing and proportionate design. However, smaller vanities may have a shallower depth of around 300mm, while larger vanities can extend up to 530mm. Consider your storage needs and available space when selecting the ideal vanity depth for your bathroom.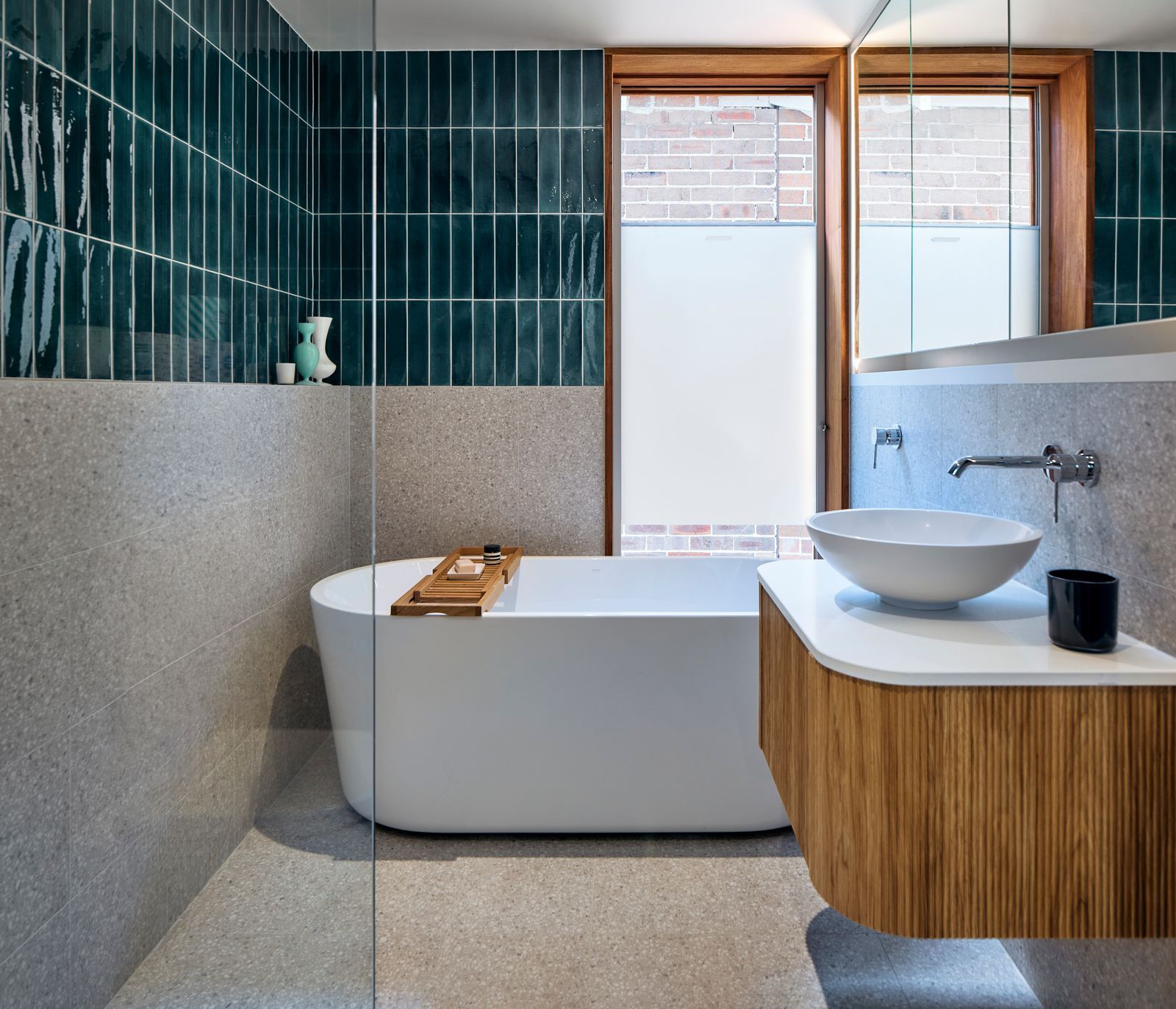 Basin Dimensions: Choosing the Perfect Fit
Basins come in various sizes and styles, allowing you to customise your bathroom to your personal preferences. The dimensions of your basin will depend on the overall size of your vanity and the desired aesthetic. Basin sizes can range from compact 370mm options to more spacious 700mm designs.
When selecting a basin, it's crucial to consider the overall width of your vanity. Ideally, you should have a minimum of 500mm of workable bench space once you subtract the basin's depth. This ensures sufficient room for daily routines and prevents the basin from overpowering the vanity's proportions. Additionally, consider whether you prefer a single or double basin configuration based on your needs and available space.
Towel Rail and Power Point Placement: Practical and Accessible
Towel rails and power points are essential components of a well-designed bathroom. When it comes to towel rail placement, consider mounting them between 900mm and 1100mm above the floor. However, if you're taller or use larger bath sheets, raising the towel rails to 1220mm to 1270mm may be more convenient. Additionally, ensure that there is enough space between the towel rail and other fixtures for comfortable access and easy towel hanging.
Power points should be strategically placed near your vanity or basin, preferably inside a cupboard or drawer to keep the area clutter-free. It's important to consult a licensed electrician for the installation of power points in a bathroom, as they must be placed away from splash zones for safety reasons.
Space-Saving Tips for Small Bathrooms
If you have a small bathroom and need to optimise your space, consider these helpful tips:
Ditch the bath: If you're short on space or find that a bath is unnecessary for your lifestyle, consider eliminating it altogether. Speak with a local real estate agent to determine if a bath is a make-or-break feature for potential buyers in your area.
Create a wet room: Combining the shower and bath area behind a single glass screen can create the illusion of more space and allow for a closer placement of the shower to the bath. This open concept design can be visually appealing and maximise the functionality of your bathroom.
Reposition the toilet: If you're open to more extensive renovations, relocating the toilet to a separate room or adjacent laundry area can free up valuable space in the main bathroom. This approach allows for a combined power-room space and can be a practical solution for small bathrooms.
Remember, planning your bathroom dimensions carefully is essential for creating a functional and visually pleasing space. Whether you're aiming for a luxurious spa-like retreat or a compact and efficient bathroom, understanding the key measurements will help you achieve your desired outcome. So, take the time to measure your space, consider your needs, and create a bathroom that perfectly suits your lifestyle.
Need helping finding a professional for your bathroom renovation?
CO-architecture is your gateway to finding the perfect professional for your bathroom renovation! Our Find a Designer service offers a complimentary and seamless connection between homeowners and talented local professionals near you.