Yet, with Corben Architects at the helm, supported by a collaborative ensemble, this home has been transformed into an emblem of modern coastal living, all while paying homage to its storied past.
Over the years, this multi-levelled residence has seen a plethora of design transformations. Each iteration brought its own set of intricacies, from a mishmash of design styles to functional challenges. Yet, in the adept hands of Corben Architects, these apparent hurdles transformed into unique design opportunities. With a blend of masterful craftsmanship and visionary thinking, challenges seamlessly evolved into innovative architectural solutions.
After residing in the property for several years, the homeowners desired a harmonious blend of design and functionality. Partnering with Corben Architects, they were determined to preserve and accentuate the Minnamurra Road House's hallmark features, such as the central staircase, the prominent glass ceiling, and the distinctive roof silhouette. The collaborative ambition was not just a cosmetic uplift but a redefinition, aiming for an inviting façade enhancing the overall allure.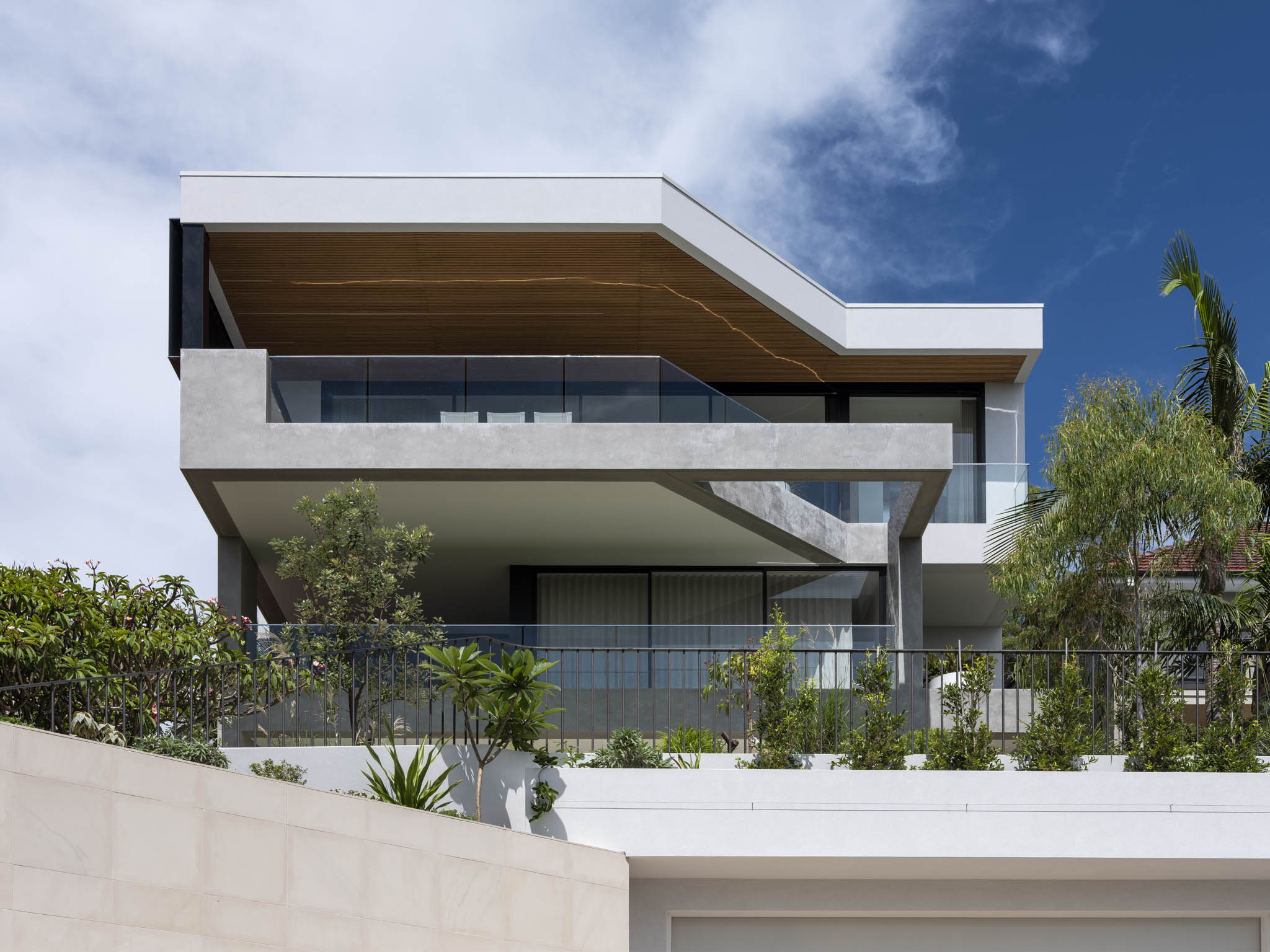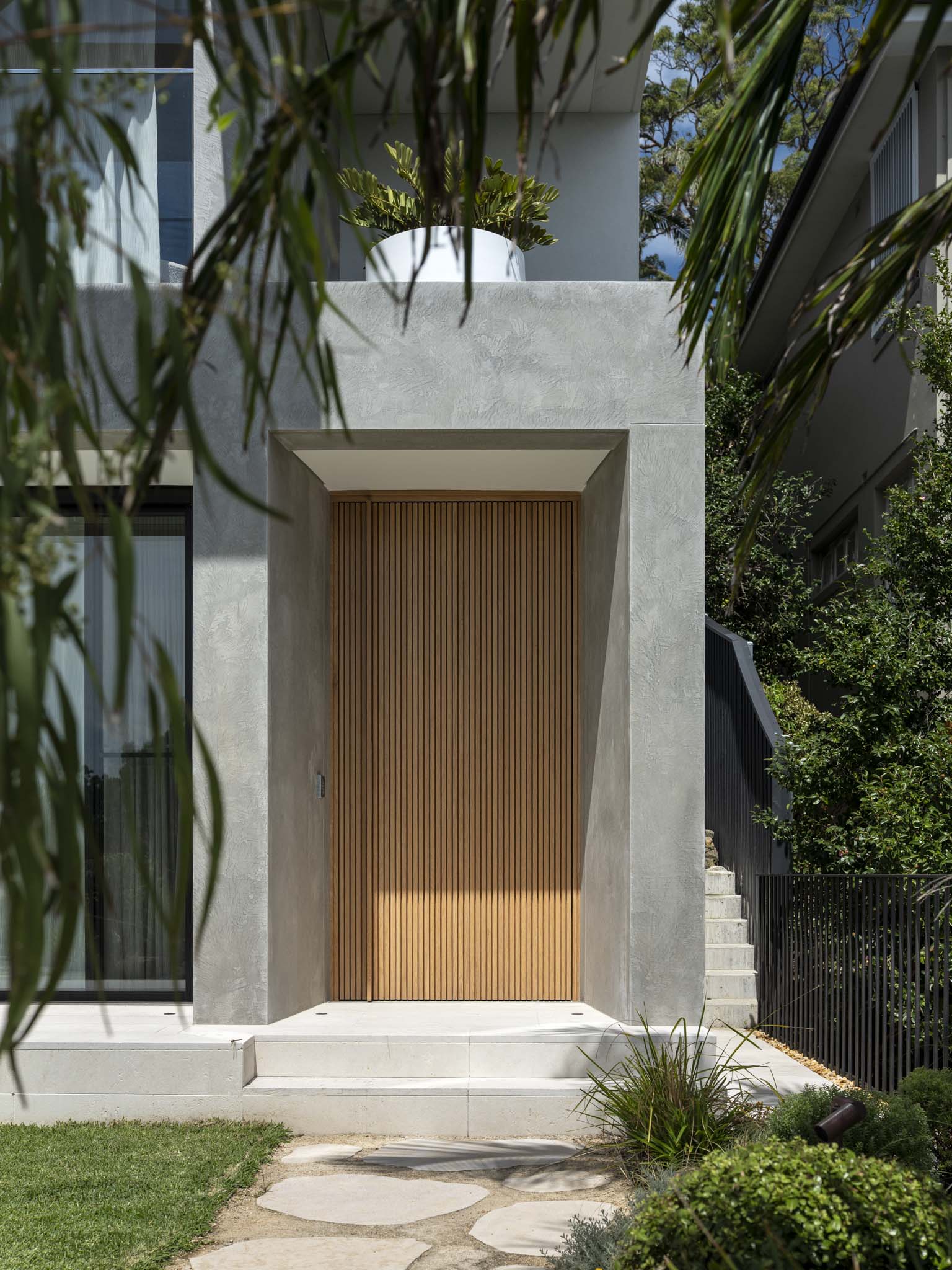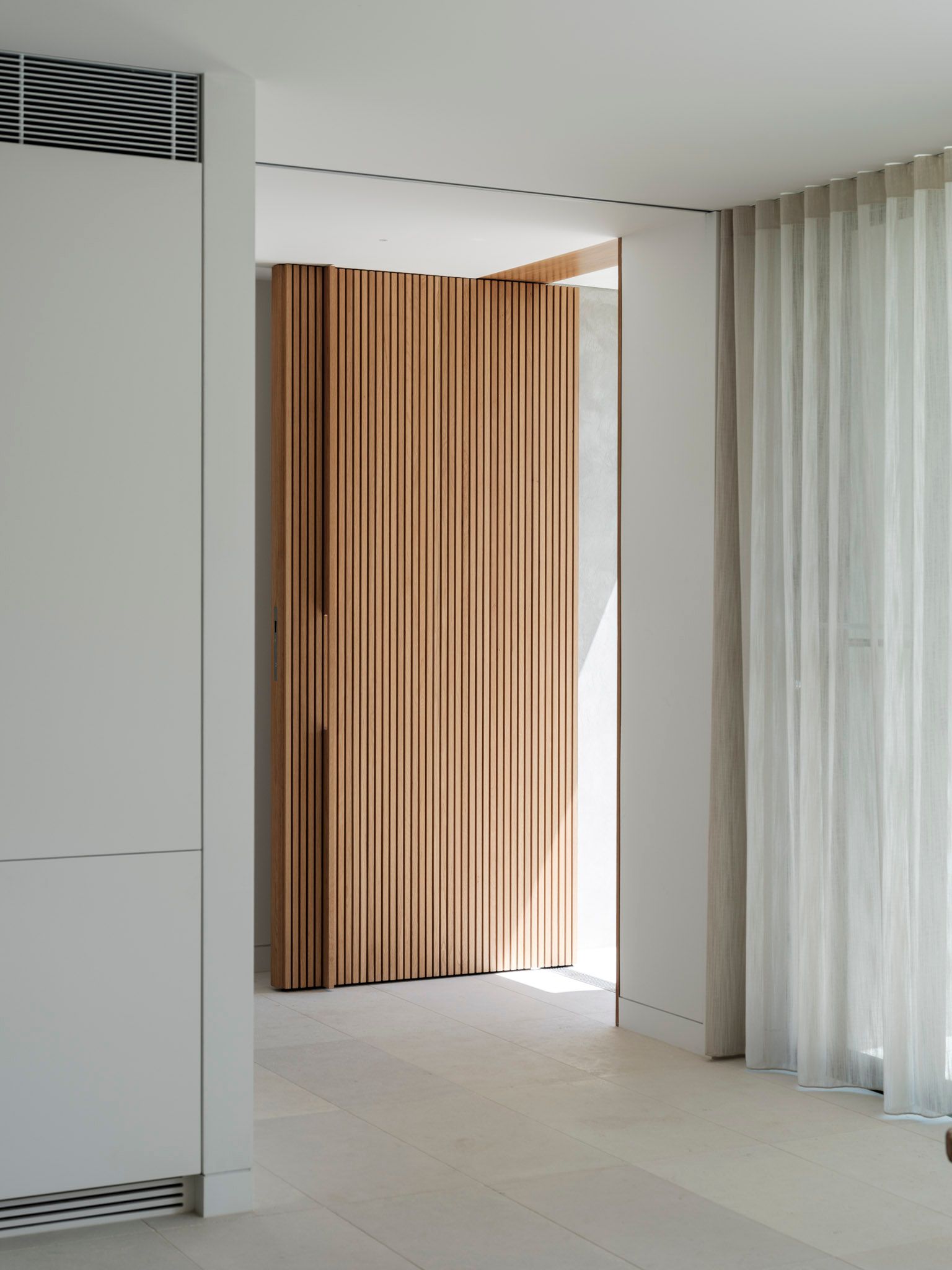 The heart of this house transformation lies in its commitment to fluidity and accessibility. Previously, accessing various levels of the home was an arduous task. With living areas perched at the pinnacle to optimise views of Sailors Bay, movement throughout the home was a logistical nightmare.
However, Corben Architects introduced a refined solution: a lift system that effortlessly glides between levels. Originating from the main garage, this lift has revolutionised accessibility within the residence. Not only does it cater to the practical needs of the inhabitants, but its inclusion has reshaped the internal dynamics of the property.
Internally, the Minnamurra Road House exudes a coastal allure, marked by warm tones and nature-inspired materials. Its iconic central stair, crowned by a unique vaulted glass roof, stands as a nostalgic touchstone, seamlessly integrating with the contemporary ambiance.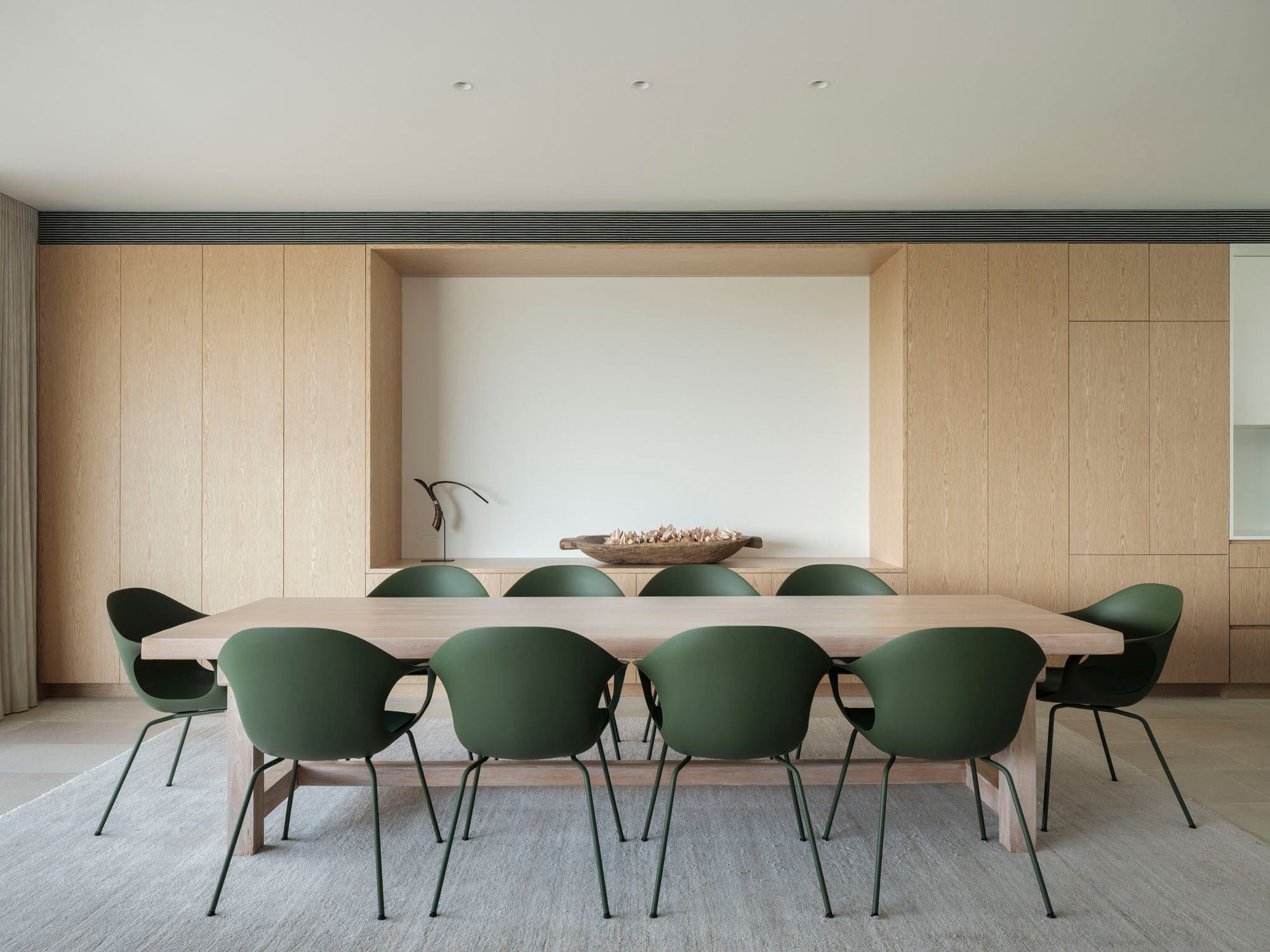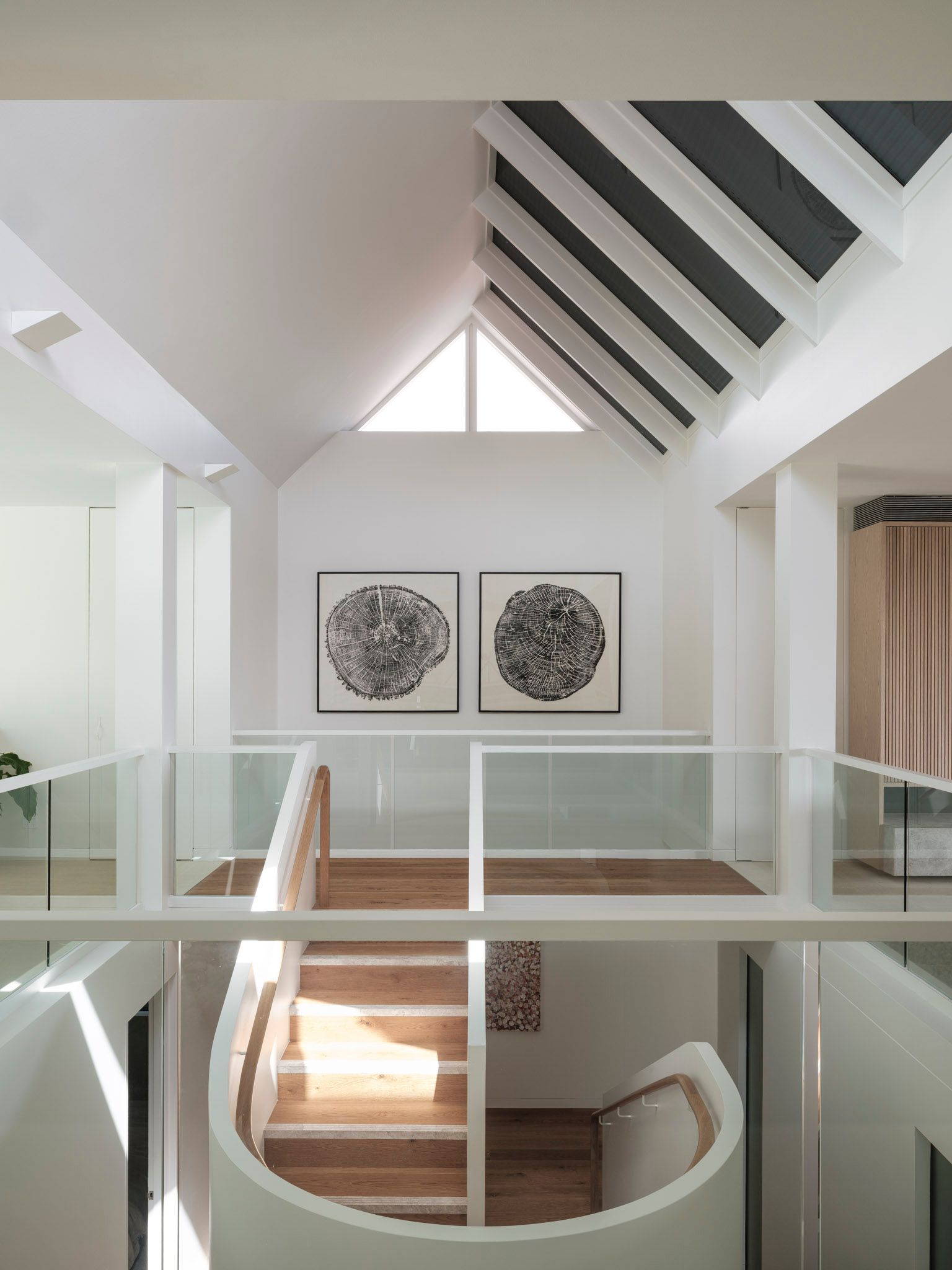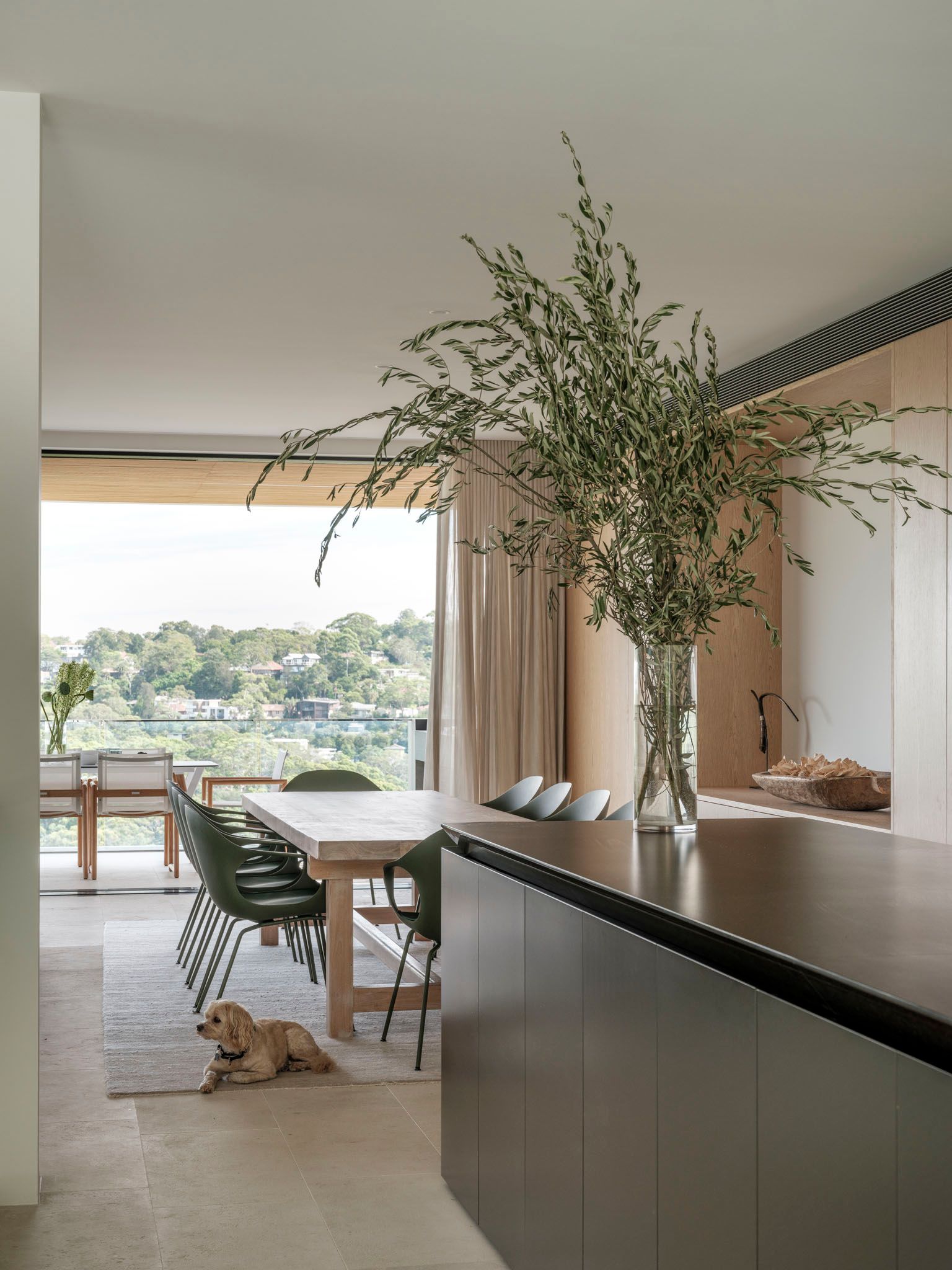 Drawing inspiration from the radiant internal void surrounding the central staircase, the master bathroom now boasts a thoughtful touch—two frosted windows. These windows serve a dual purpose, enveloping the bathroom in both privacy and natural light, creating a tranquil bathing experience.
Venturing to the upper level, a transformative evolution unfolds within the living space. With the existing wall removed, the room is reconfigured to provide a more harmonious and spacious layout, enhancing not only access but also the overall usability of the terrace. This extended outdoor sanctuary not only accommodates an external dining area but also a dedicated BBQ zone, elevating the possibilities of alfresco living.
To strike a harmonious balance between privacy and panoramic views, louvred screens make their debut in this space. Beyond their practical function, these screens pay homage to the home's distinctive black doors while providing a subtle shield for neighbouring observers, ensuring uninterrupted enjoyment of the mesmerising bay vistas.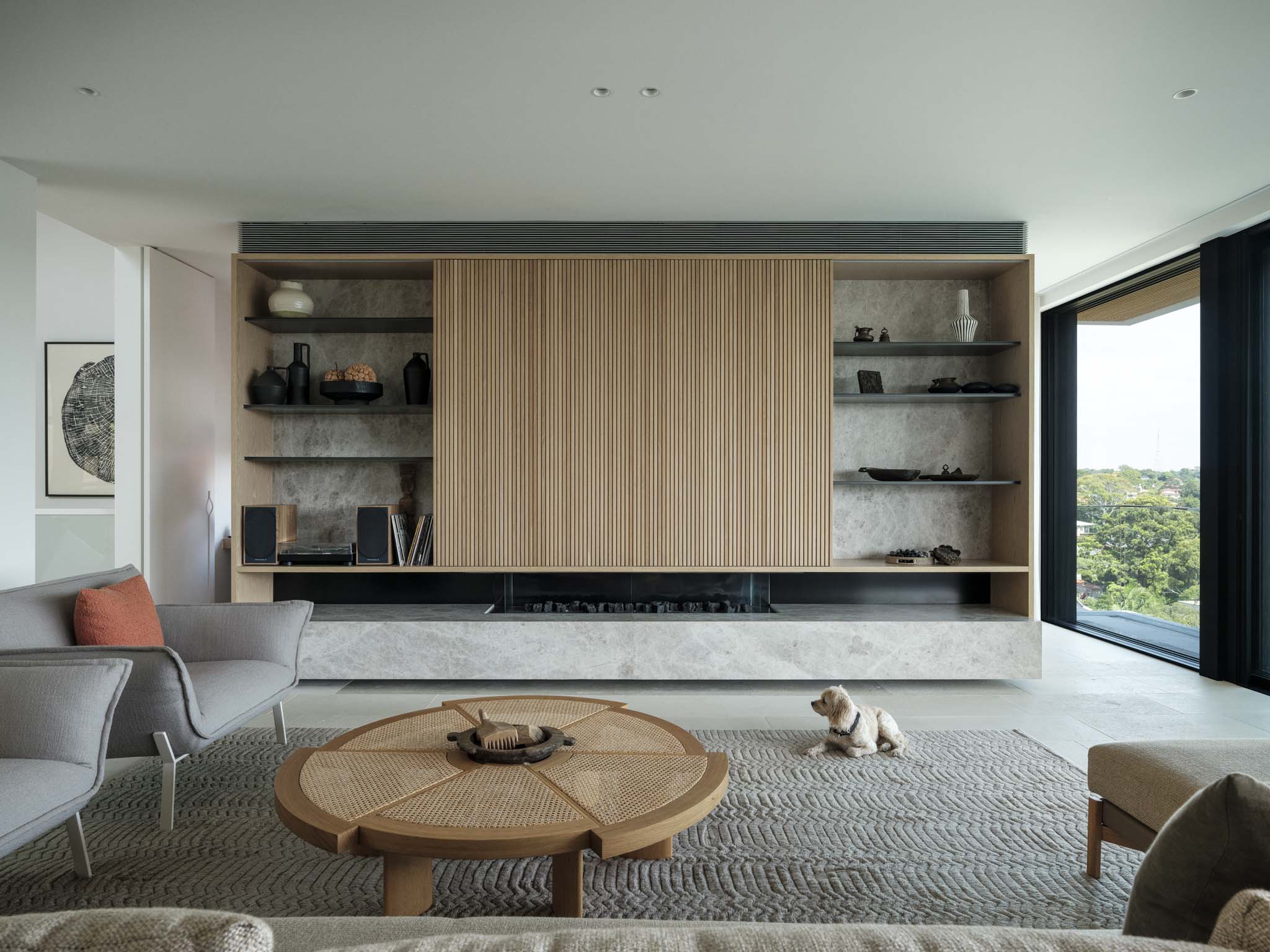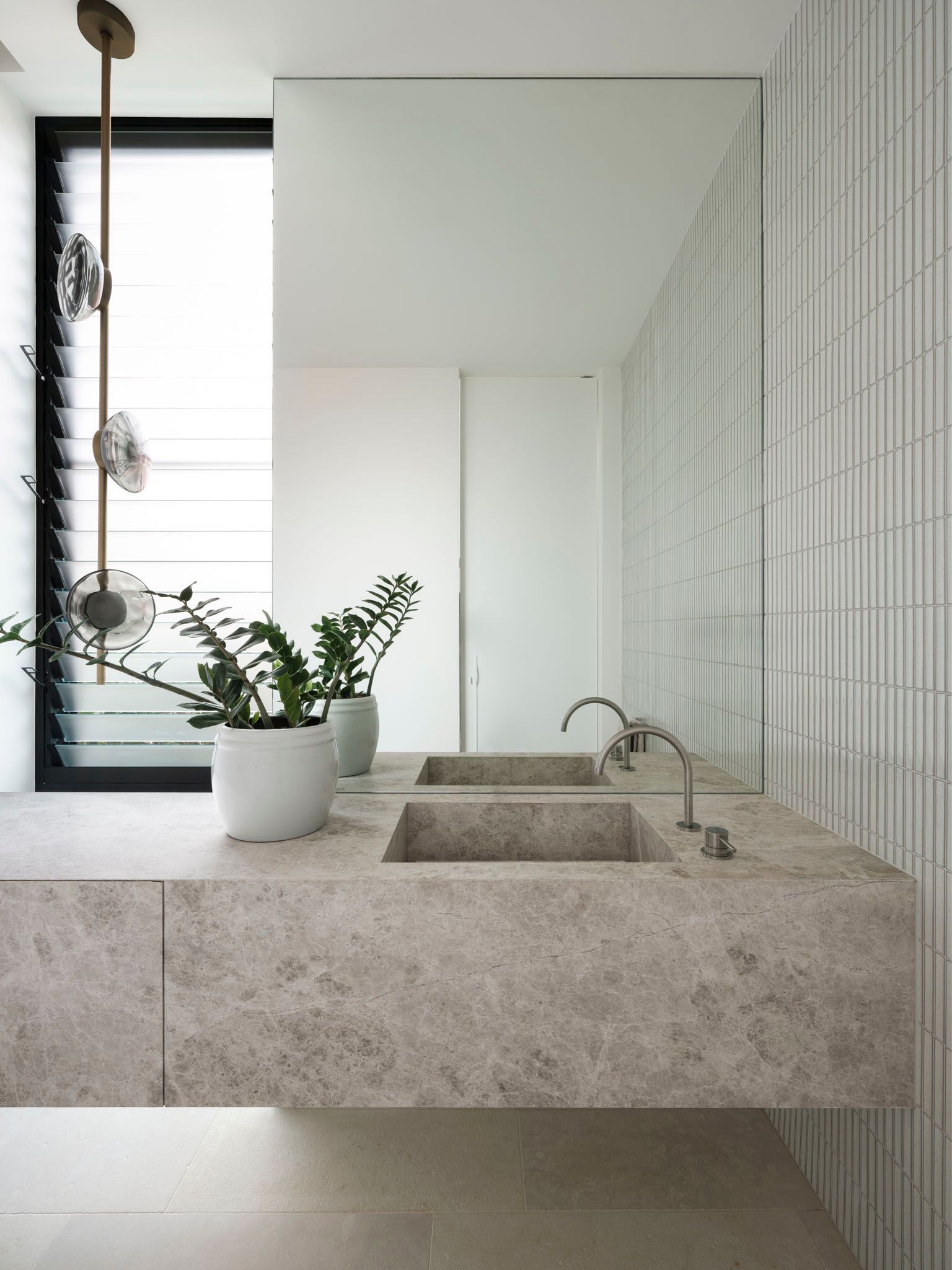 A pivotal exterior transformation, marked by the removal of the once sharp and imposing balcony, has reinvigorated the house. Today, it exudes a timeless allure, with its facade embracing a rich ensemble of natural materials, bathed in warm and inviting tones reminiscent of Northbridge's coastal ambiance. The intricacies of bamboo seamlessly weave a visual thread from the exterior to the interior, creating a harmonious and uninterrupted design narrative.
With a keen focus on accessibility and modern living, this five-level residence now effortlessly connects its various tiers while embracing the captivating northern aspect and water views. In essence, this home stands as a testament to clean lines, minimalist design, and a warm, contemporary style that encapsulates the essence of coastal living at its finest.
Project Details
Location: Northbridge, Sydney NSW
Architecture & Interiors: Corben Architects
Joinery. Northern Kitchens
Builder: Lawson & Lovell
Landscape: Grindstone Landscapes
Photographer: Tom Ferguson

---
NOW HIRING
Corben Architects are currently looking for a Project Architect to join their Neutral Bay studio. Do you love detailing and documentation? Are you an ArchiCAD guru? Love working on high-end residential projects? Apply via the link.
---
CO-ARCHITECTURE COMPANY PROFILE
To find out more about Corben Architects you can visit the Corben Architects company profile. Its a great place to discover more about their studio and gain valuable insights into their work.