The true essence of the Chalets at Blackheath is embedded in its narrative of renewal and resilience. Following the tragic 2019 bushfires that once ravaged the vibrant Jemby Rinjah Eco Lodge, Angela O'Connell, a visionary with a rich history in the luxury hotel sector, saw potential amidst the scarred landscape. Collaborating with ecologists and bush regenerators, she spearheaded the creation of a sanctuary that melds seamlessly with the rejuvenated surroundings, celebrating nature's boundless beauty and resilience.
Perched atop the historic Grand Canyon, the Chalets at Blackheath comprise a cosy ensemble of four freestanding chalets strategically spread amidst the expansive resort grounds. These self-contained chalets, Spacious and bathed in natural light, occupies its own secluded enclave, affording guests an abundance of personal space and privacy.
Designed with an impeccable eye for detail, each chalet oozes calm and sophistication, weaving sustainability into its very fabric. The interiors foster a serene ambiance, uniting elements such as clay, rammed earth, hemp, and stone in a harmonious tapestry that mirrors the rich hues and textures of the surrounding landscape. The boundary between the plush comforts of the indoors and the natural splendour of the outdoors blurs, with expansive windows offering views they might momentarily transport you away from the luxurious cocoon that surrounds you.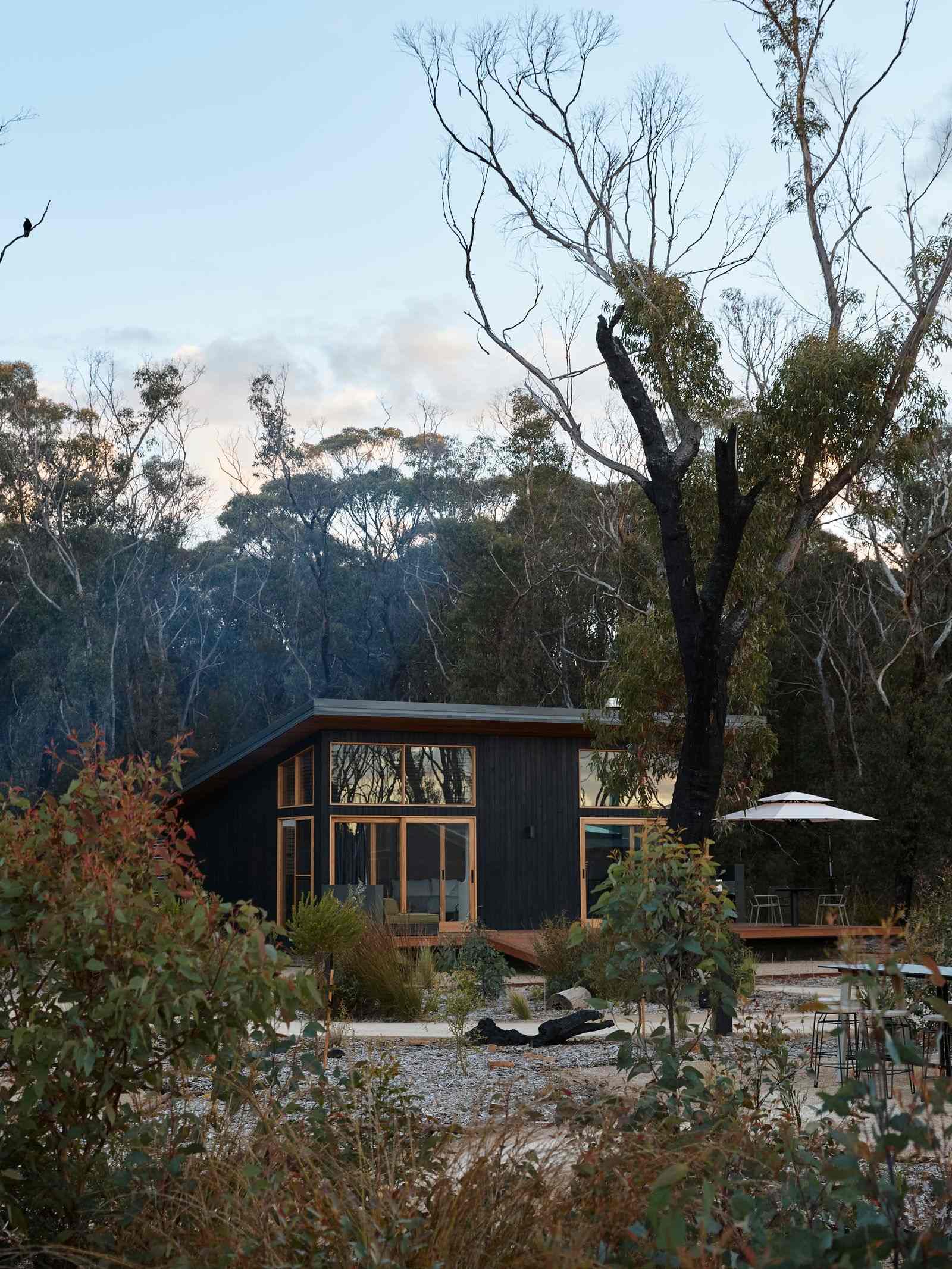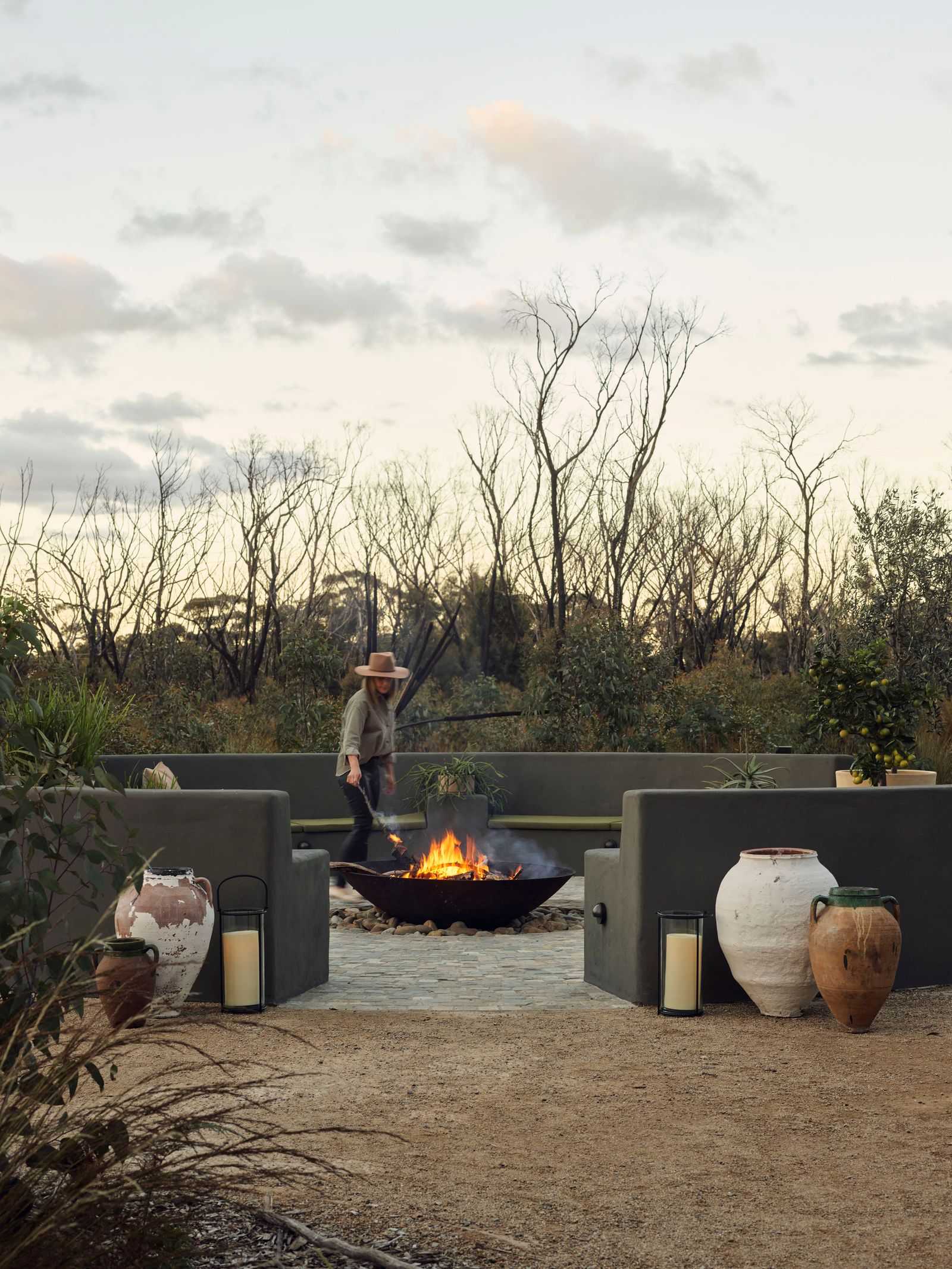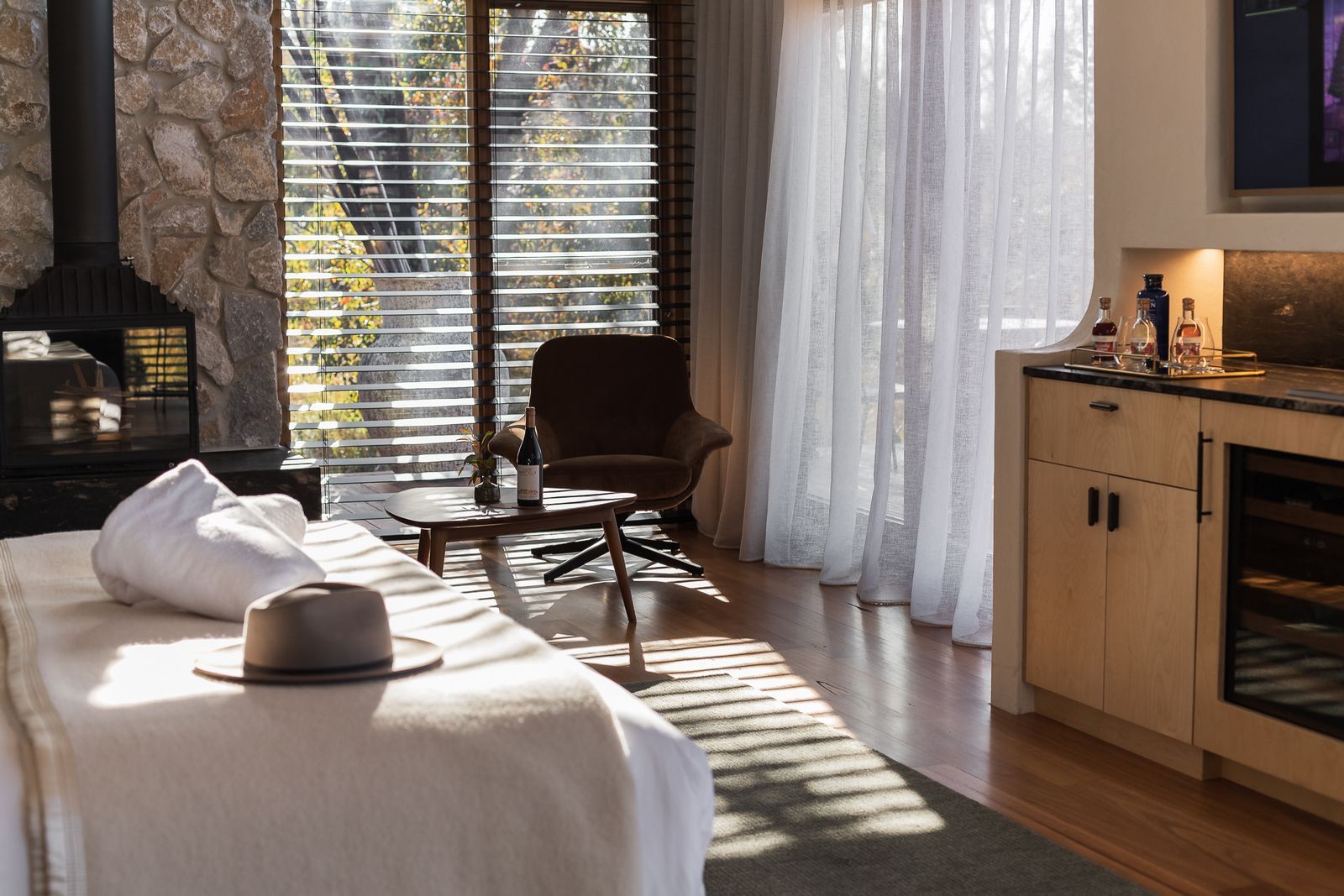 Spacious king-sized beds serve as the central feature of each chalet, adorned with opulent premium bed linens for an exquisite touch. Within each room, well-stocked wine fridges are thoughtfully provided, ensuring that glass is always readily available. If your culinary inclinations beckon, a convenient kitchenette awaits, complete with provisions for coffee and tea. Additionally, the minibar is artfully stocked with pre-batched cocktails and a carefully curated assortment of local craft beers, catering to diverse tastes. To add to the experience, limestone bathrooms featuring twin rain showers and deep soaking tubs, as well as the allure of wood-burning fireplaces, beckon guests to fully immerse themselves in the comforts of their private retreat.
Every chalet effortlessly integrates a private sun deck, offering the perfect setting to unwind on comfortable daybeds, prepare a meal on the barbecue, and bask in the glow of an evening fire as the sun sets. These outdoor spaces seamlessly merge with the captivating Australian bush surroundings, allowing guests to fully immerse themselves in the natural beauty.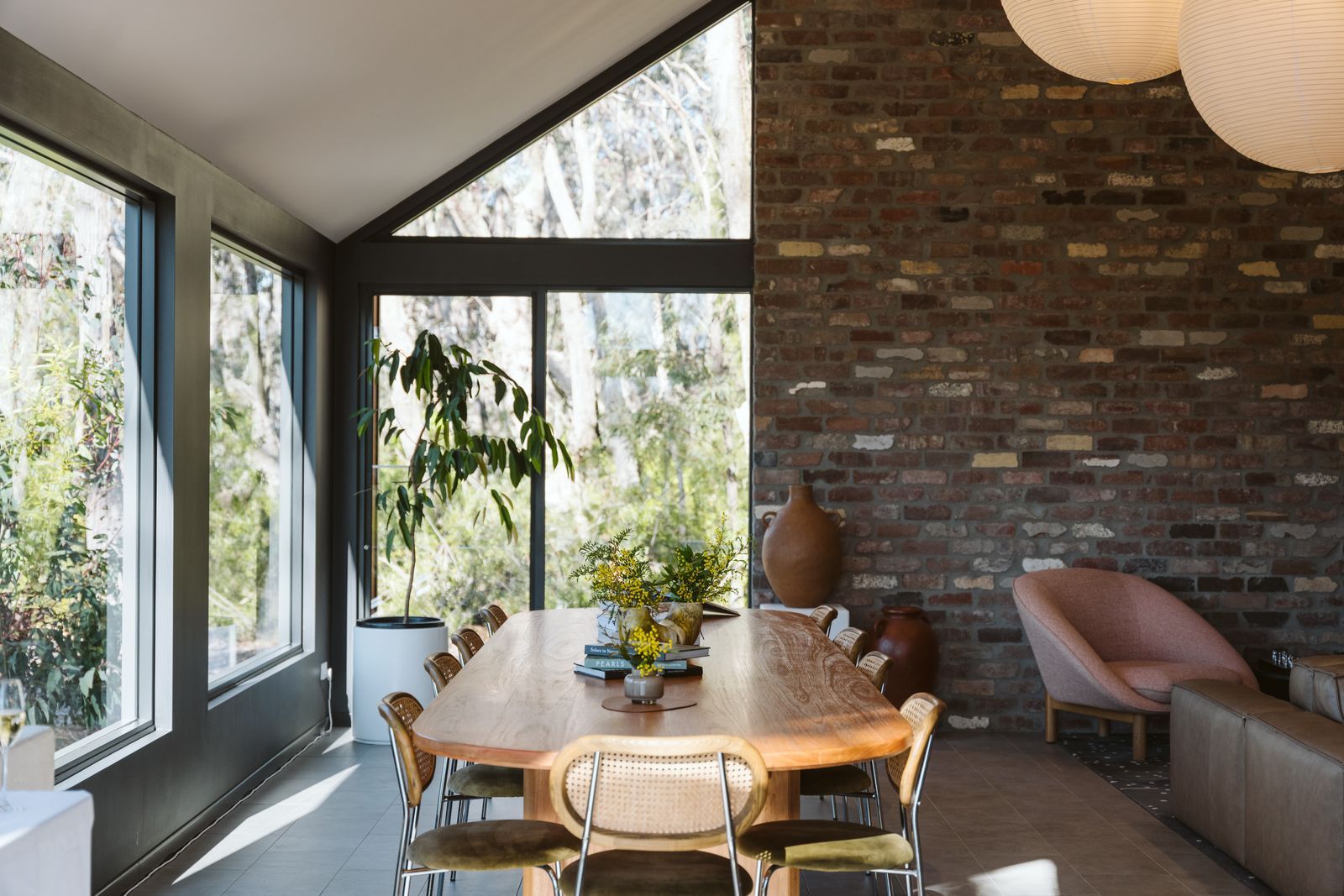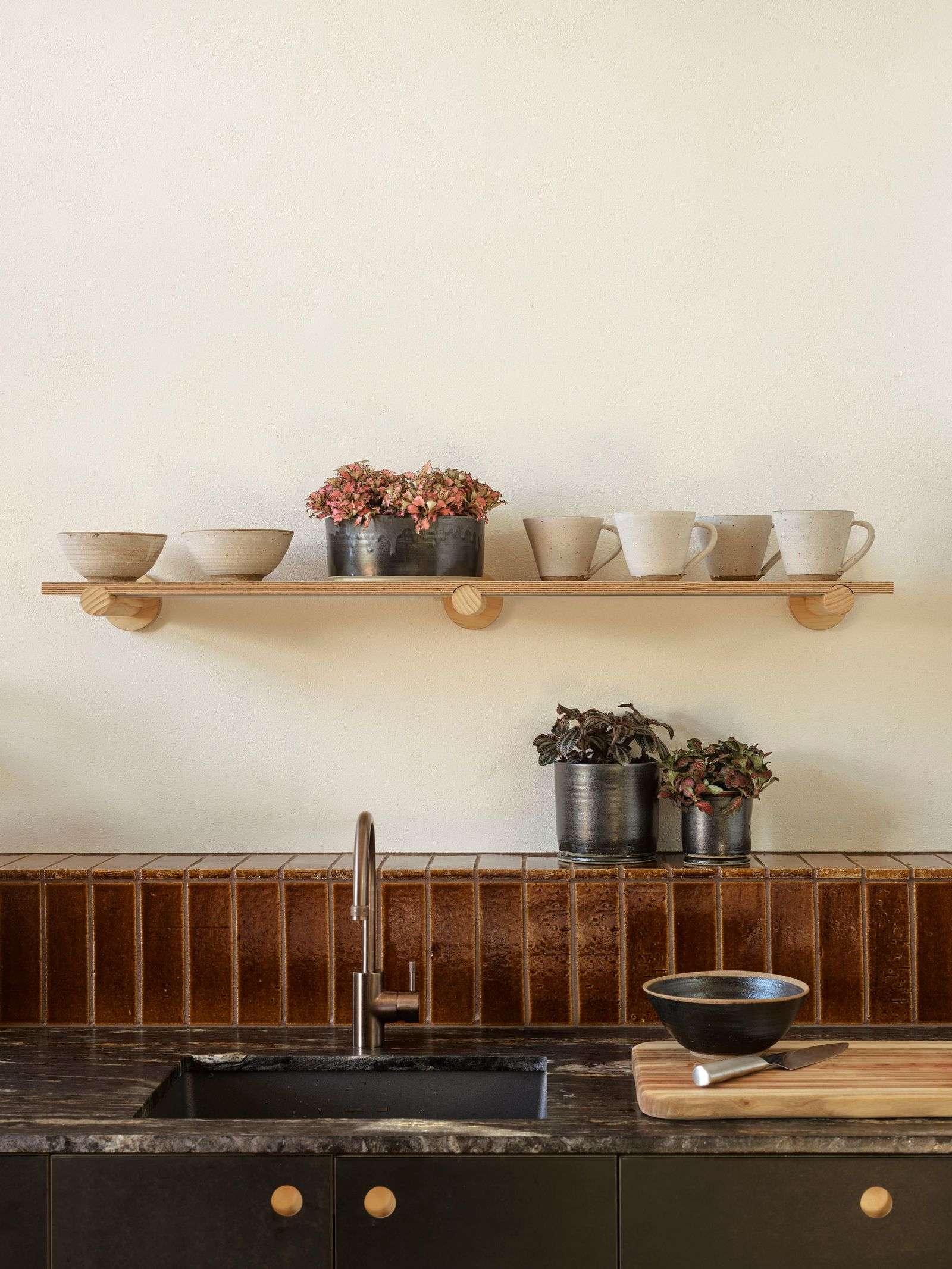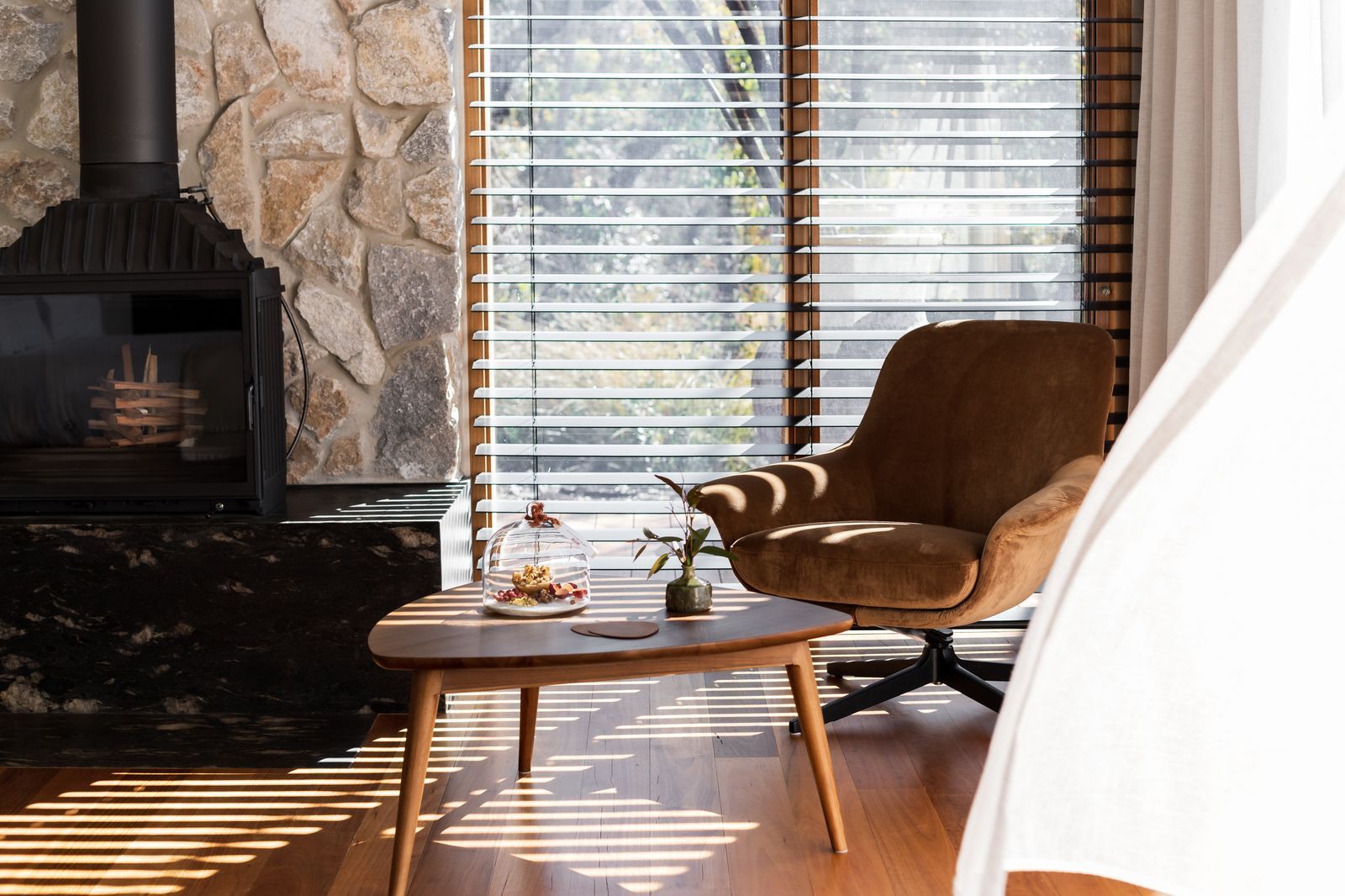 Whether you're an enthusiastic explorer or a connoisseur of fine dining, the Chalets at Blackheath have something for everyone. Guests can start their day with a delightful continental breakfast in the Library, a separate building on the property, boasting a charming fireplace. The morning spread includes pastries sourced from the renowned Black Cockatoo bakery, along with fresh fruits, aromatic coffee, juices, and a variety of cereals. The Chalets at Blackheath are perfectly located to explore the region's food scene, with exceptional restaurants and cafes just a 15-minute drive away. Guests can explore Lot 101 in the Megalong Valley, along with local favourites like Blaq Restaurant, Cinnabar's Kitchen, and Ates right in Blackheath.
Additionally, you can venture out on a thrilling biking expedition to Evans Lookout, where you'll be greeted by awe-inspiring views of sandstone cliffs embraced by gum trees. Alternatively, set off on a hike along the revered Grand Canyon track, leading you into lush rainforests, babbling streams, and enchanting waterfalls—a truly rejuvenating experience amid nature's wonders.
For inquiries and bookings, explore the Chalets at Blackheath website & Instagram. Treat yourself to a tranquil escape immersed in the beauty of the Australian Landscape.