From a street-level view, Lee House might be mistaken for a restoration of the original residence, however, this is a new, modern version of the traditional fisherman's cottage. The new timber framed roof and painted shiplap uphold the historical context, recasting the original façade and subtly hint at the contemporary materials that become more prominent at the rear.
Crafted under the expertise of Candalepas Associates, Lee House is both functional and inviting. Despite its compact size, it offers a feeling of spaciousness. The intention has been to maximise on natural light and ventilation with a minimum of fuss.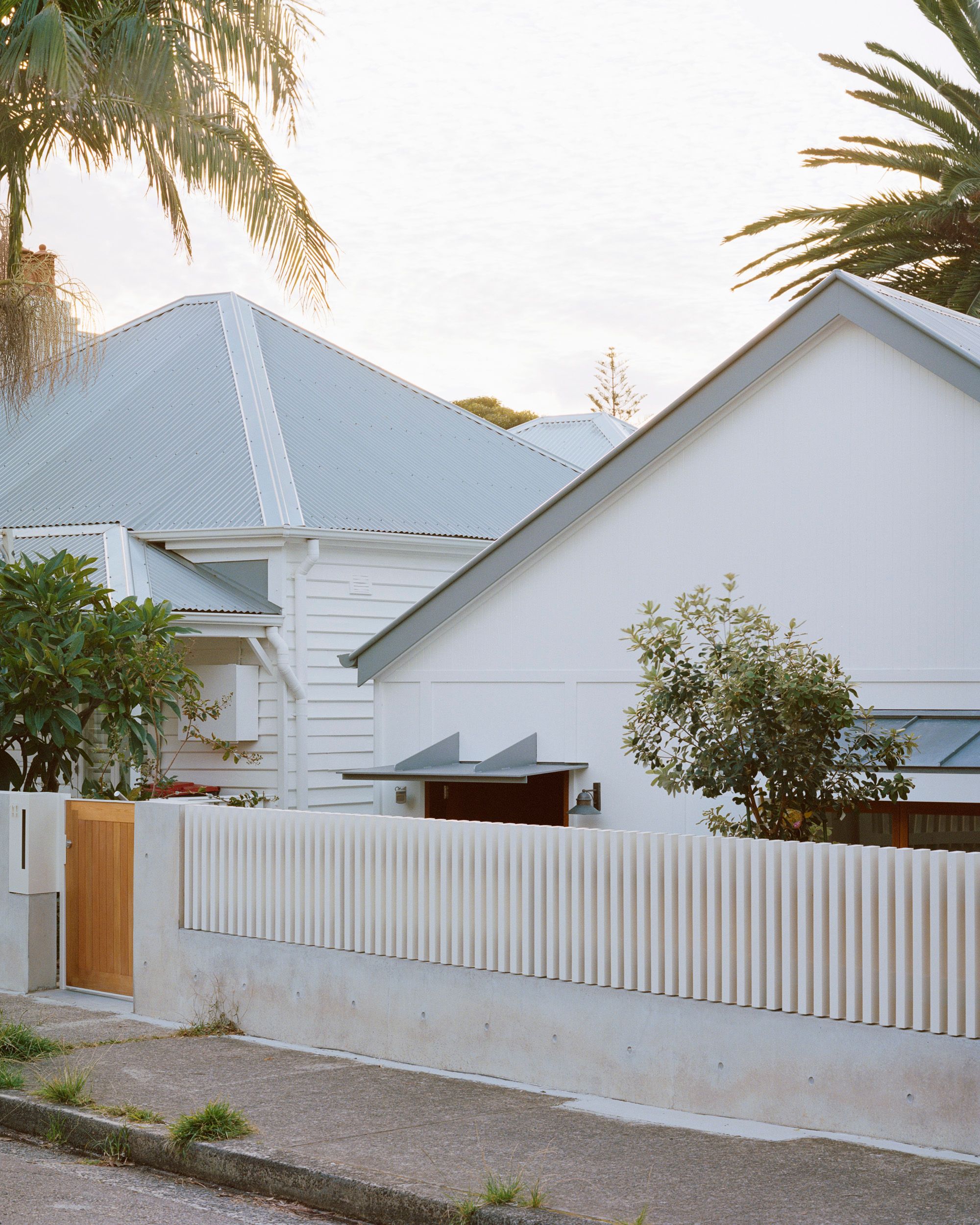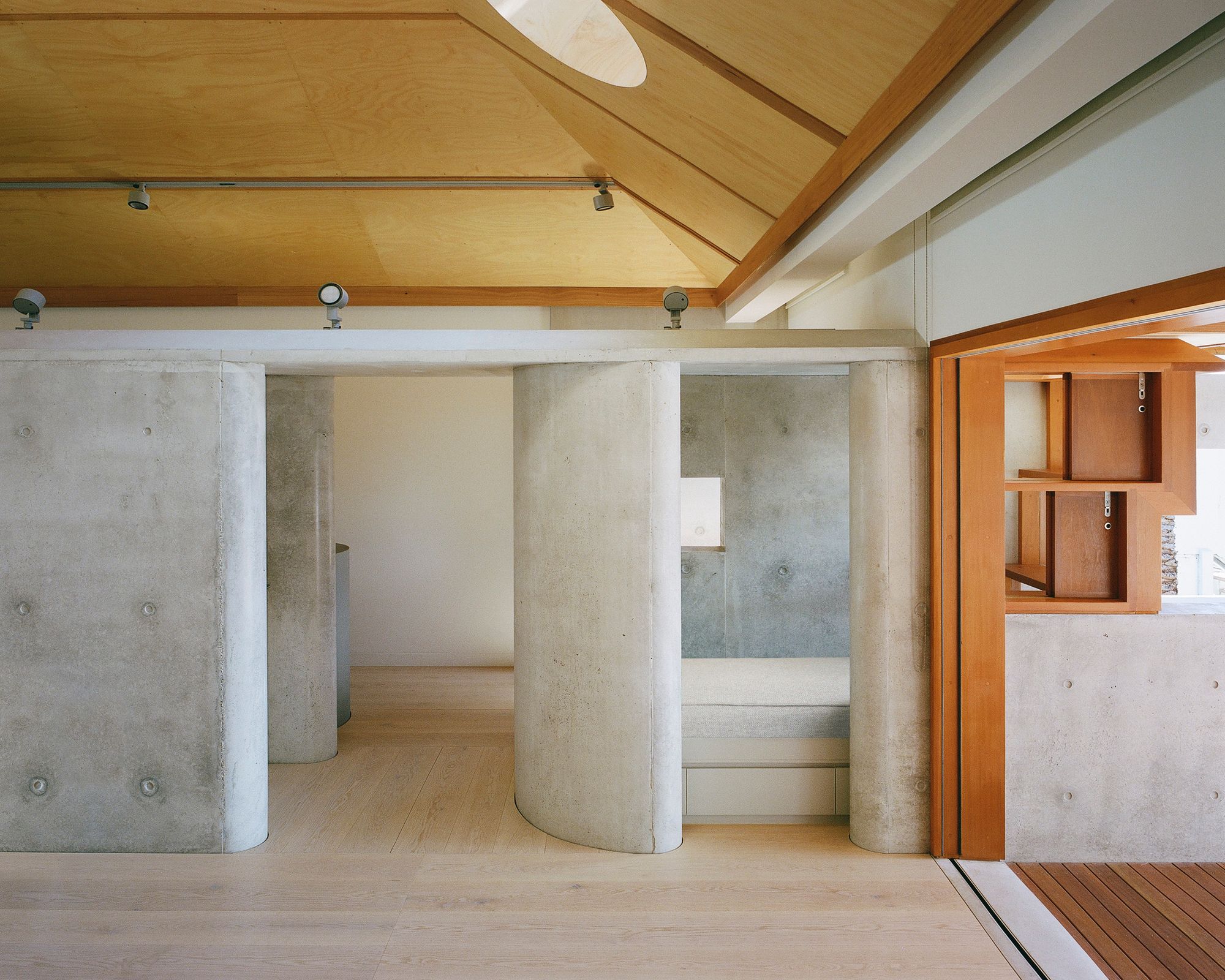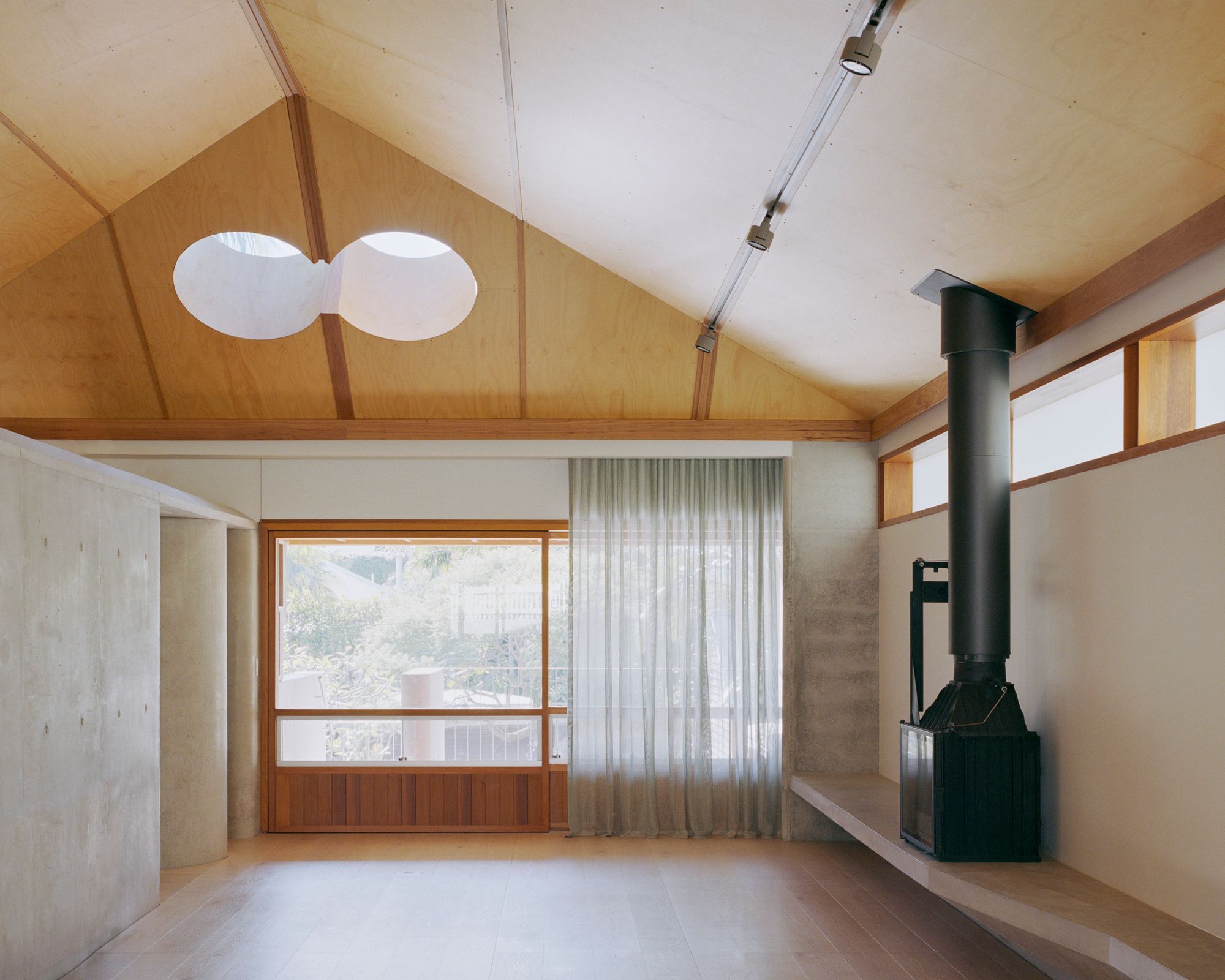 Throughout, the measured use of forms and lines evokes a sense of tranquillity. The intentional minimalism in material choices further imbues spaces with a serene narrative, positioning the home as a sanctuary for its inhabitants, distanced from the hustle and bustle of urban life.
The architecture's narrative harmoniously connects with the past, where subtle cues like a shift in floor finish echo the history of erstwhile walls. In juxtaposition, modern elements like exposed concrete and warm timber forge a contemporary ambiance.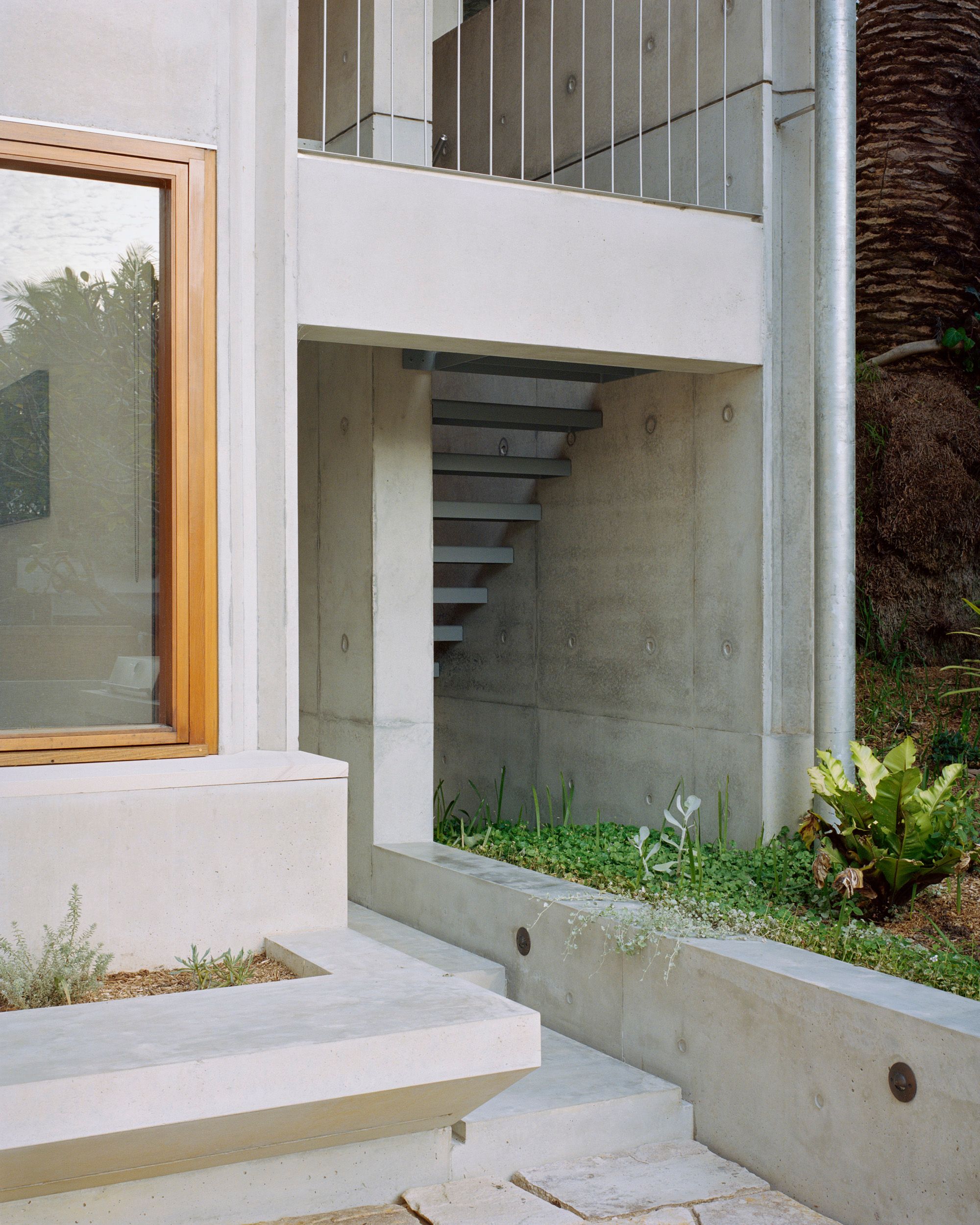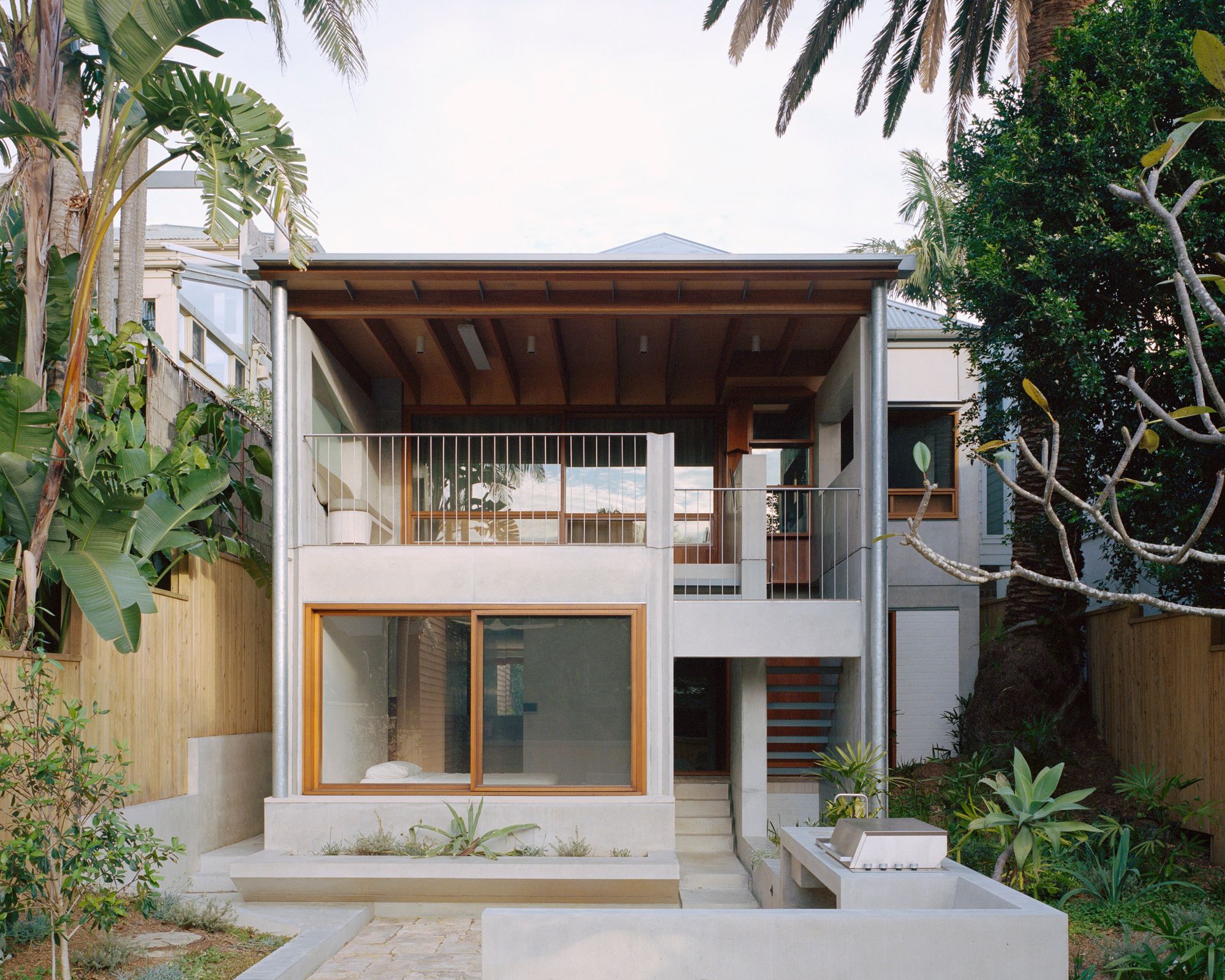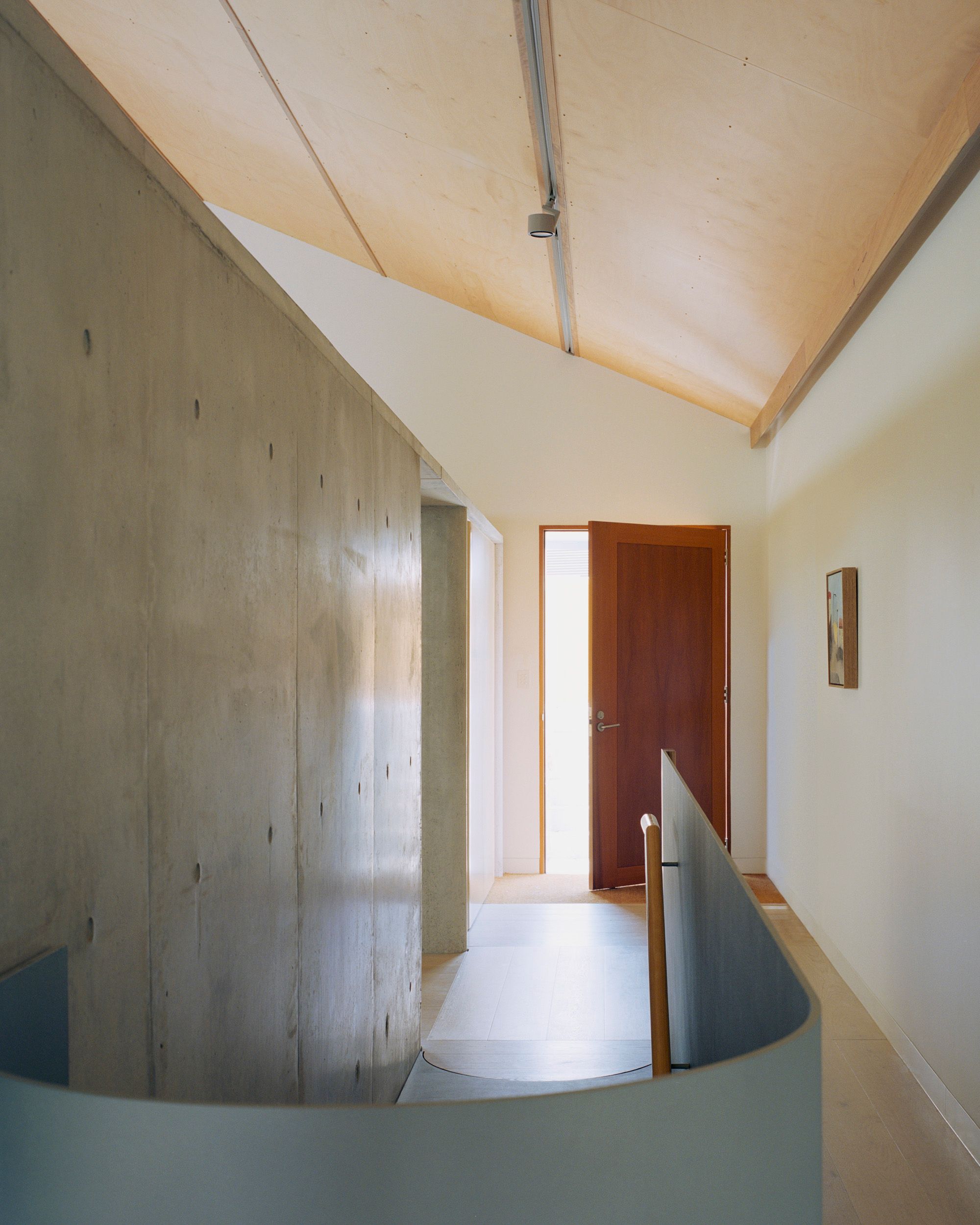 The sequence of spaces within has been meticulously designed, flooded with natural light invited in by the skylight and timber sliding doors. Considerations of light, material, and form were key in developing the interior, which is ordered by a central off-form concrete barrier.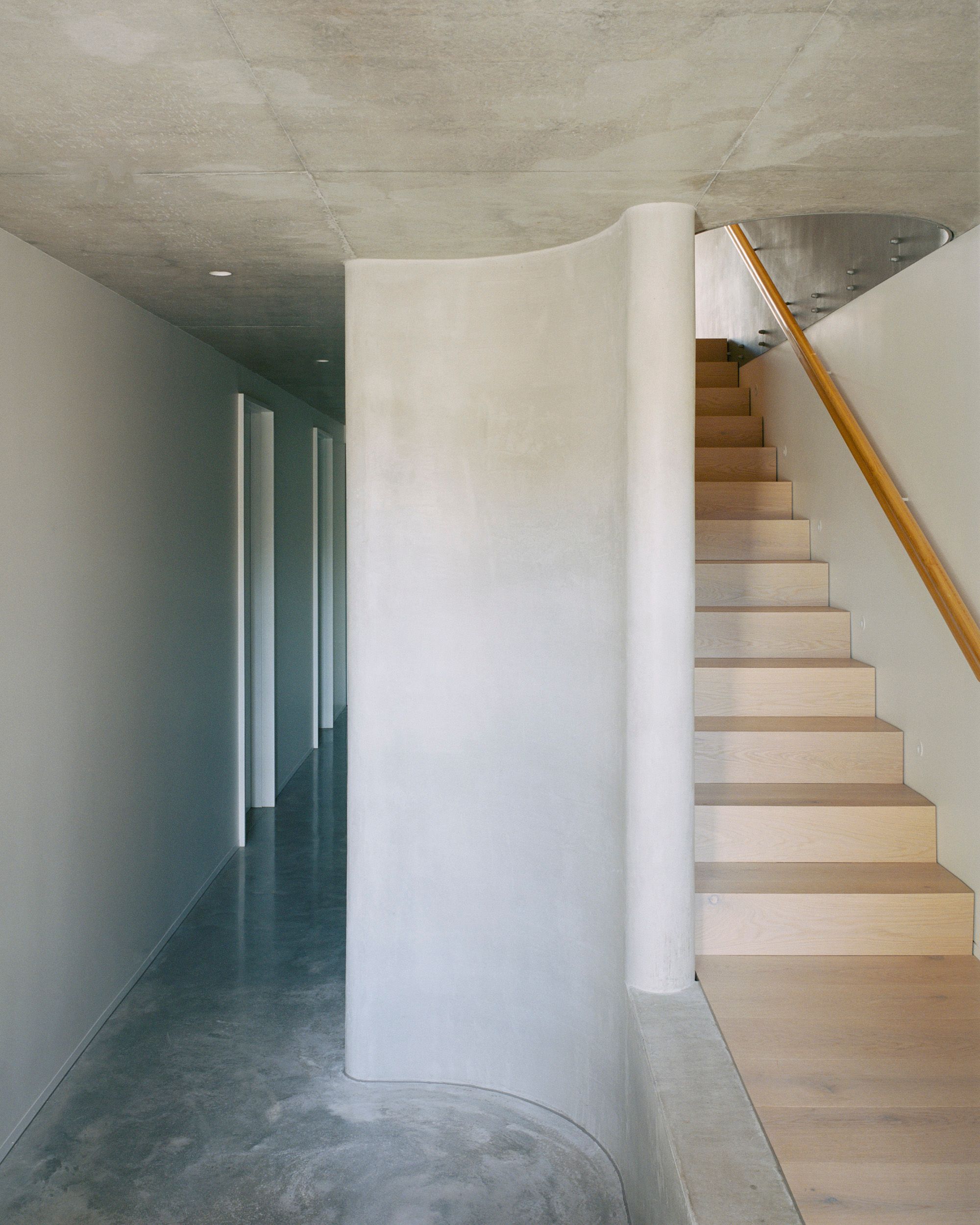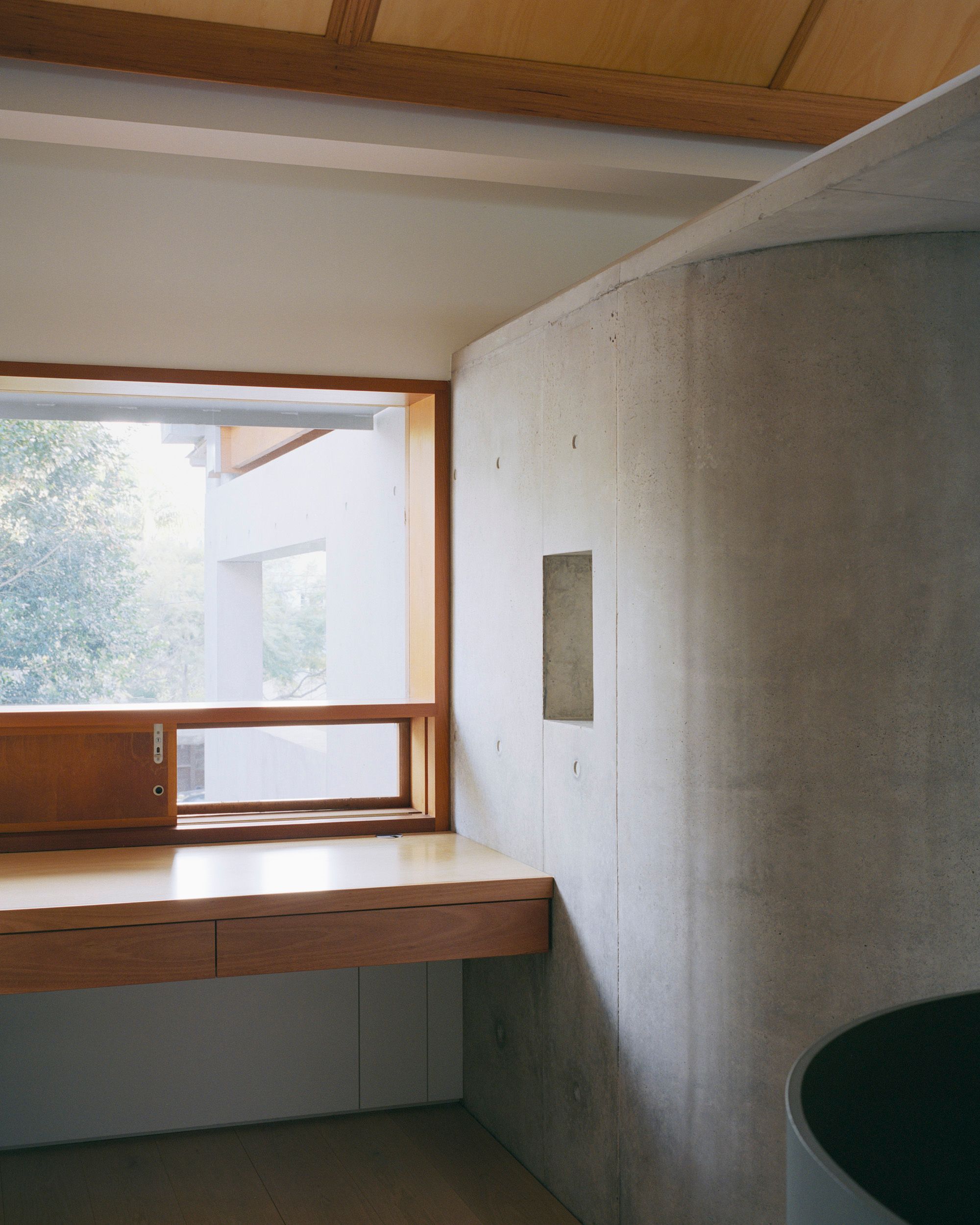 The home's orchestration of space culminates in an external landscaped patio. Extending the home's thematic use of concrete, this space offers a sanctuary for its residents. It's more than just an extension of the home; it's a purposeful retreat where one can pause, gather, and fully appreciate the surrounding architectural design.
Project Details
Location: Watsons Bay, New South Wales
Traditional land of the Birrabirragal people of the Eora Nation
Architecture & Interiors: Candalepas Associates
Builder: Jason Boyle Constructions
Photographer: Rory Gardiner
---
NOW HIRING
Candalepas Associates are currently looking for a Communications Assistant to join their Sydney studio. An assistant to support their Communications and Marketing team. If this sounds like you, please click the link to find out more.
---
CO-ARCHITECTURE COMPANY PROFILE
To find out more about Candalepas Associates you can visit the Candalepas Associates profile. Its a great place to discover more about their studio and gain valuable insights into their work.