As a heritage-listed Victorian terrace, Hot Top Peak meticulously preserves its original ornamental frontage, paying homage to its rich history. Unlike the conventional approach of taking on an open-plan extension to the back of an existing house, this design takes a deliberate departure. With a keen focus on adaptability and future needs, the dwelling is thoughtfully divided into two separate units, featuring a shared central kitchen and dining area. This forward-thinking approach caters to long-term occupancy and even offers the potential for income generation through the compartmentalisation of the home.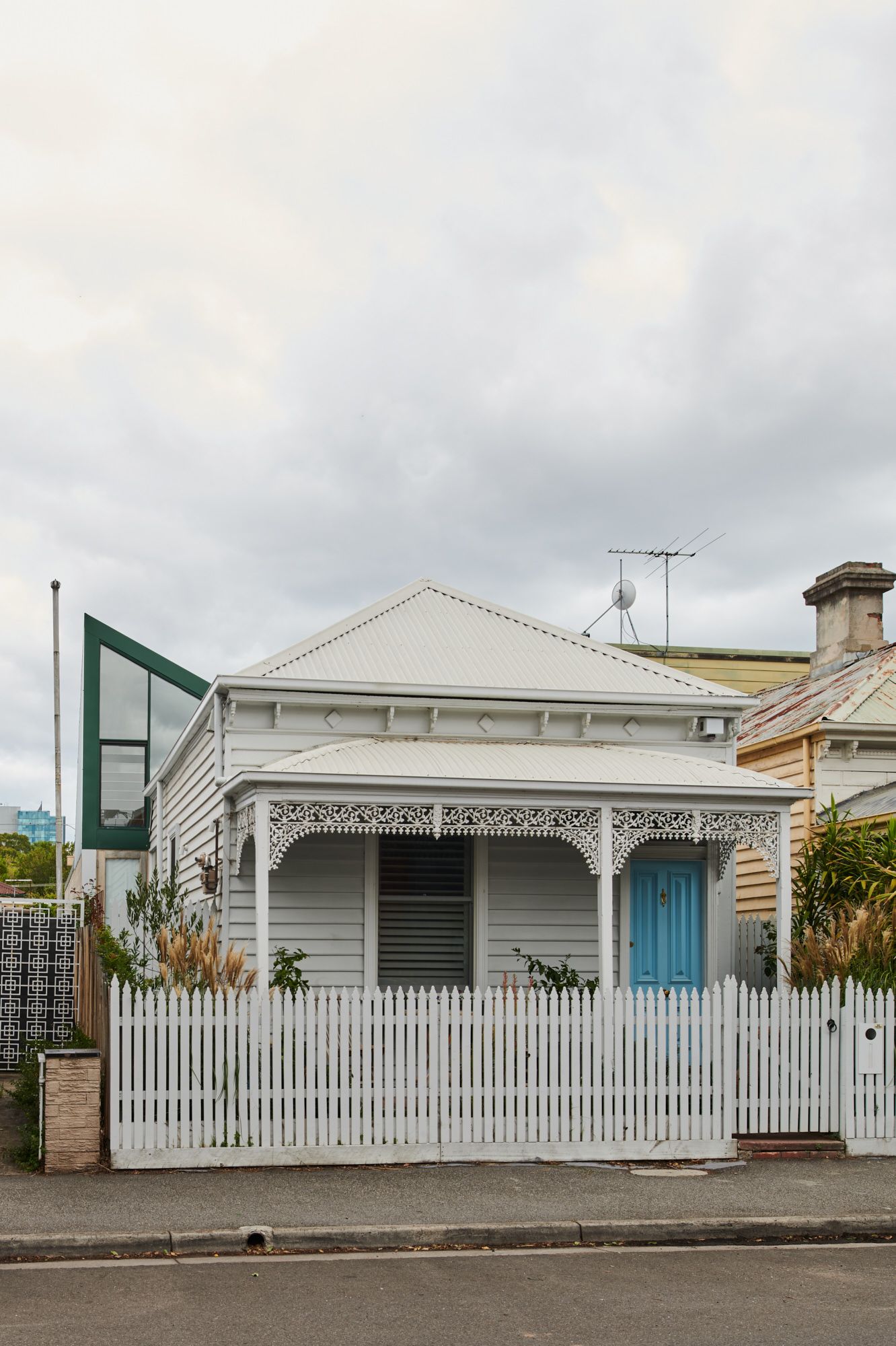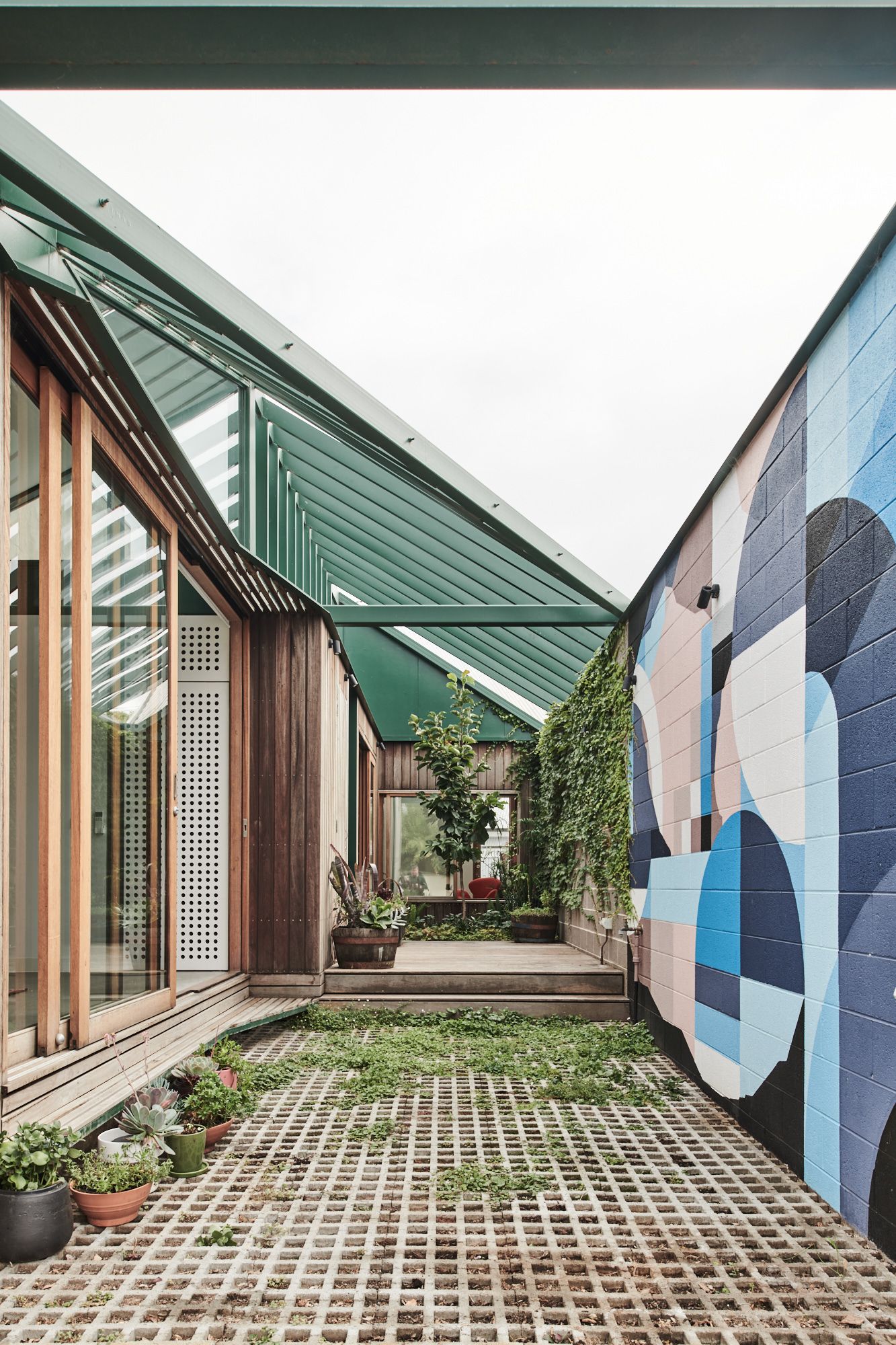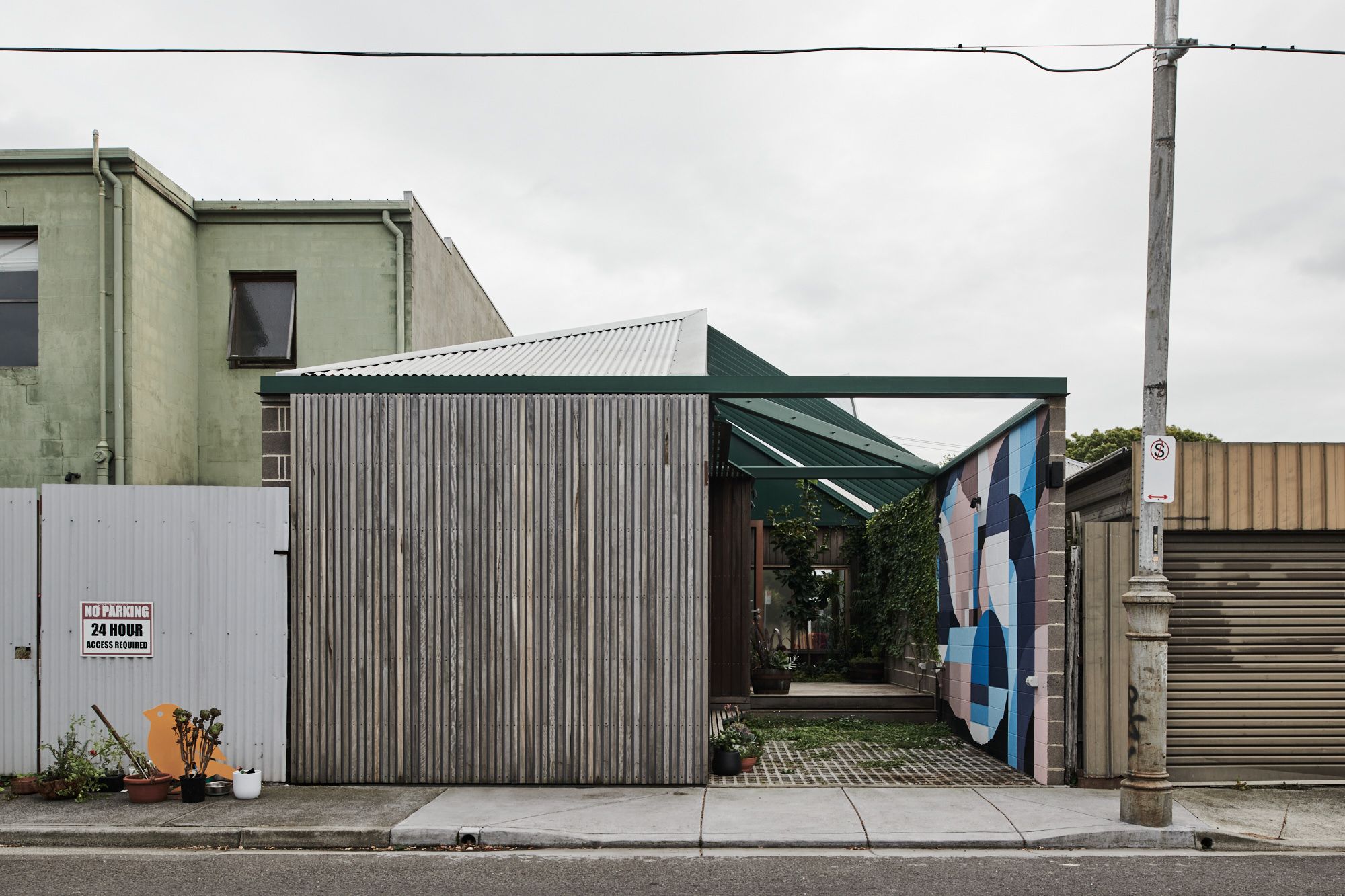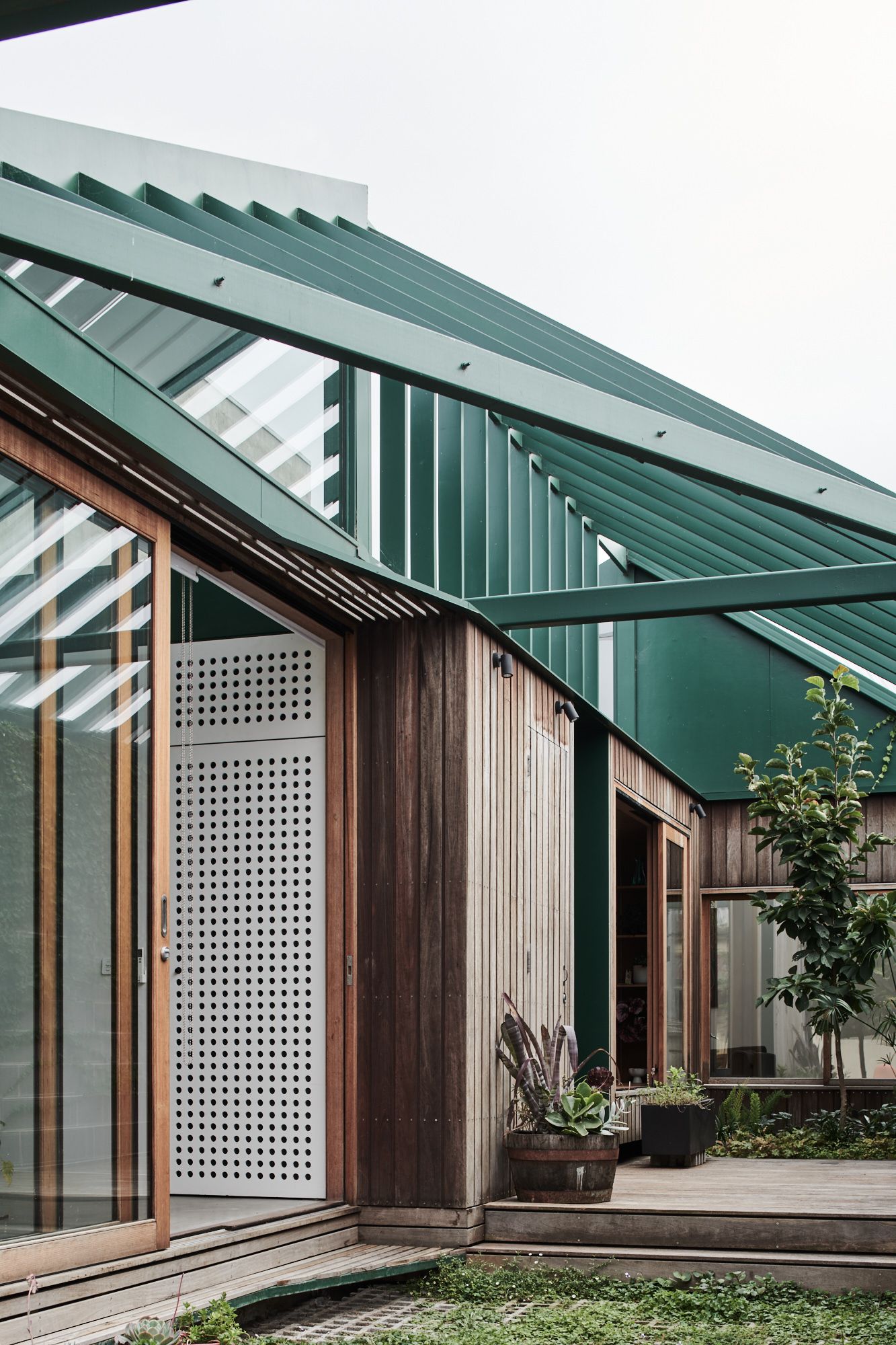 Capitalising on the elongated shape of the site, FIGR Architecture artfully utilises the kitchen area as the central hub, seamlessly connecting the living and sleeping quarters. Tailored to cater to multi-generational living and guest accommodation, the project divides the space into two halves, each possessing a distinct identity. The interplay of contrasting materials, including timber, concrete, and light tones, defines thresholds and guides inhabitants on an engaging journey, culminating in the heart of the space—the kitchen and dining zone adorned with spotted gum plywood.
Within Hot Top Peak, light assumes a pivotal role, deftly manipulated to create diverse moods and atmospheres throughout the residence. FIGR Architecture orchestrates a mesmerising interplay of compression and release, infusing the space with an enticing sense of drama and anticipation. Meticulously choreographed transitions invite occupants to experience the captivating interplay of different ambiences, ensuring every moment spent within is truly enchanting.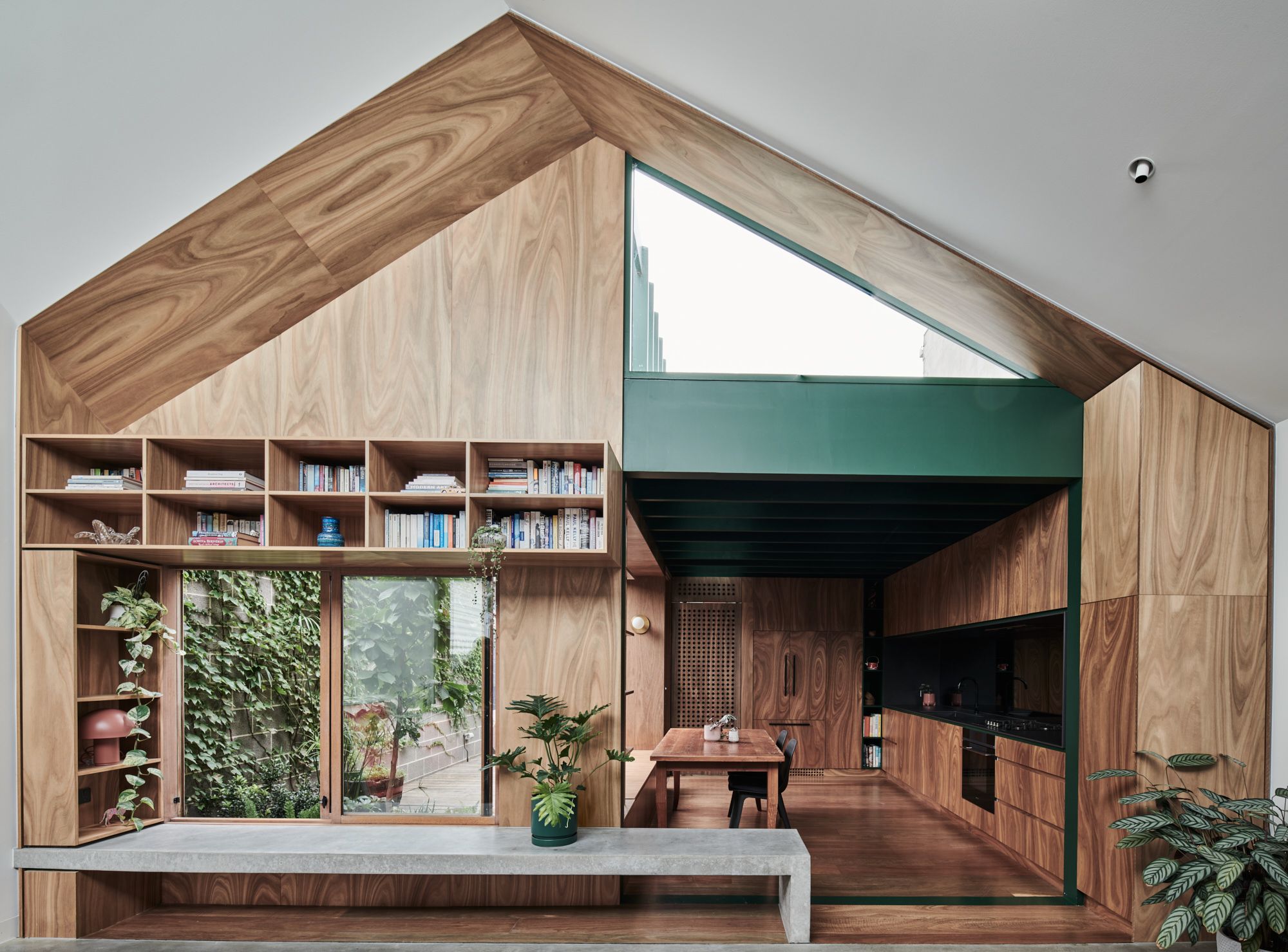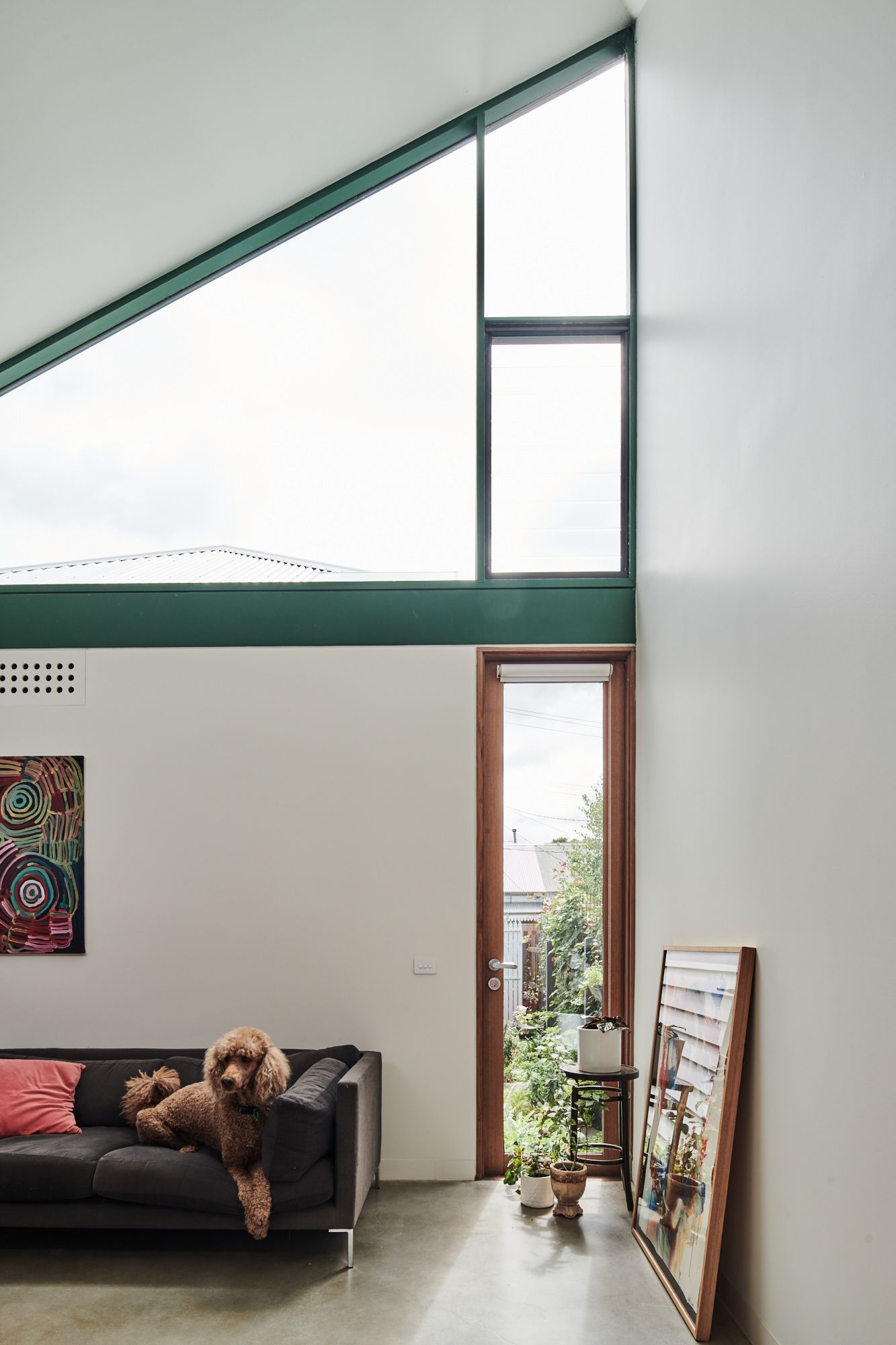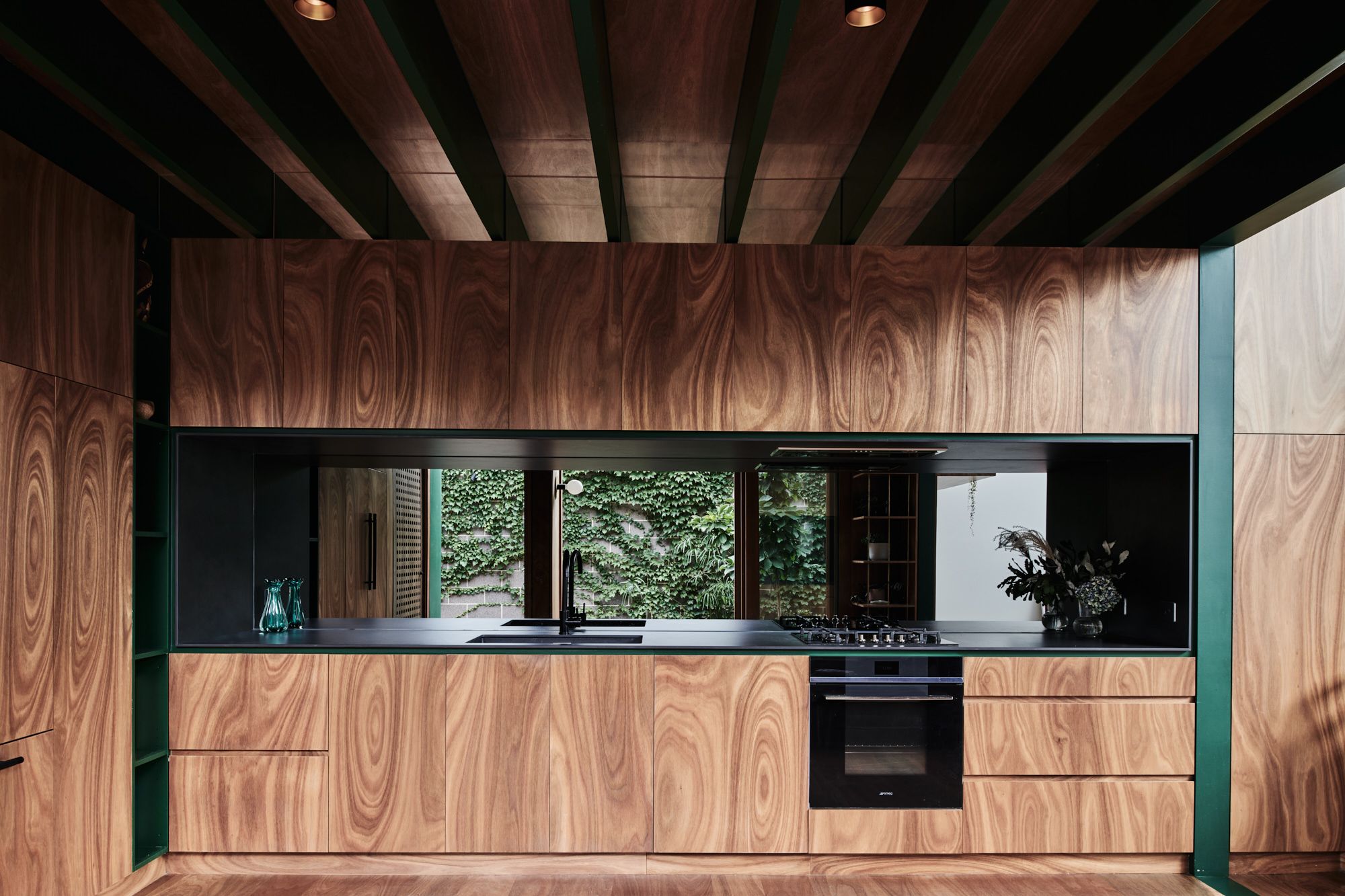 Art becomes an integral part of the residence, with pops of colour thoughtfully introduced to complement the Victorian terrace's character. These vibrant accents add personality and charm, transforming the space into an artistic canvas. Hot Top Peak is designed to age gracefully, blending seamlessly into its context with an authentic and refined aesthetic. The passage of time becomes a celebrated element, with the residence evolving and telling its own unique story.
The bathrooms within the Hot Top Peak project are no exception to the artistic vision. Each space becomes an exquisite interpretation, capturing the essence of a specific time and place. These thoughtfully curated compositions serve as integral elements of the overall design, infusing each bathroom with its own distinctive character and allure.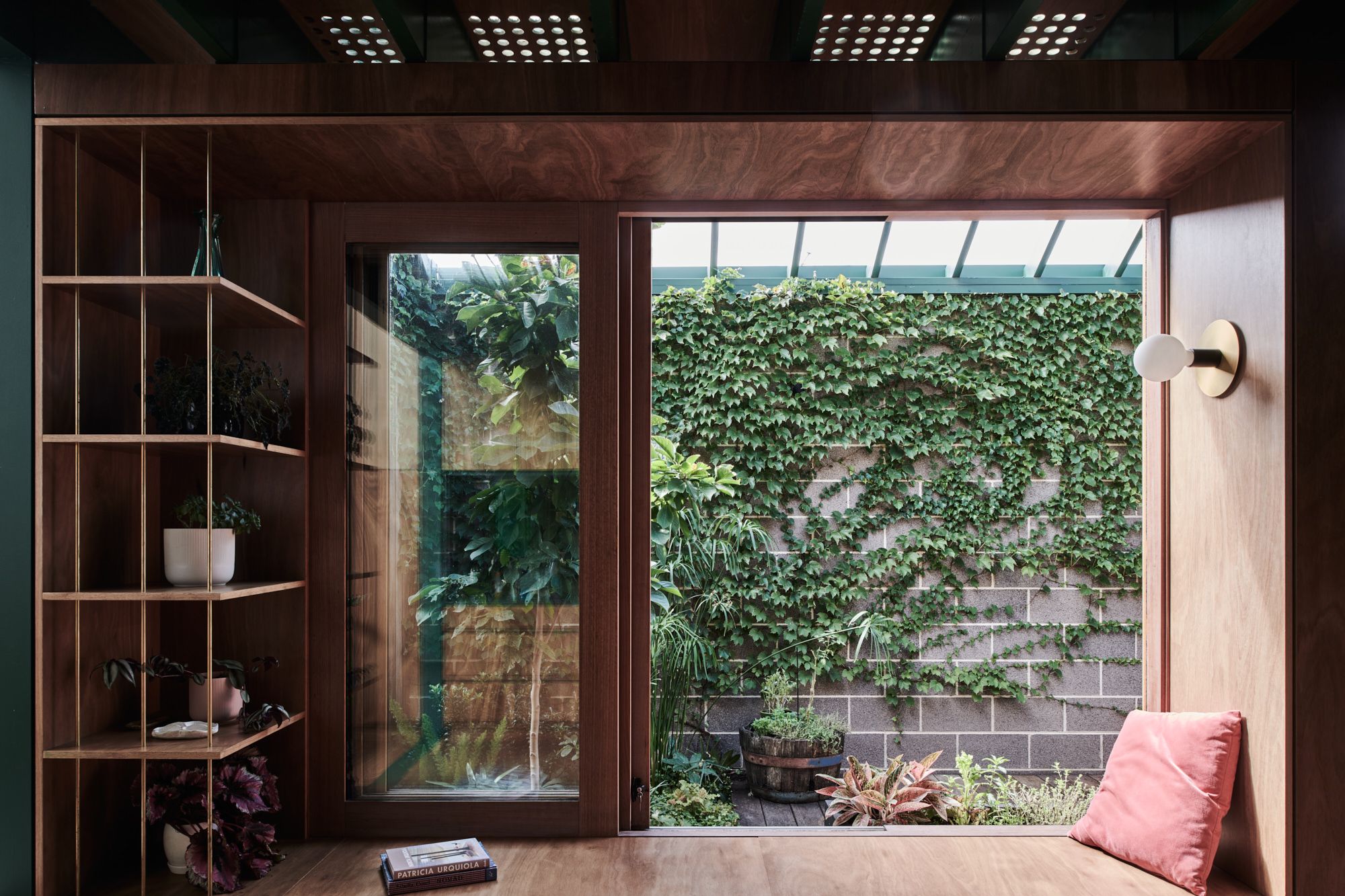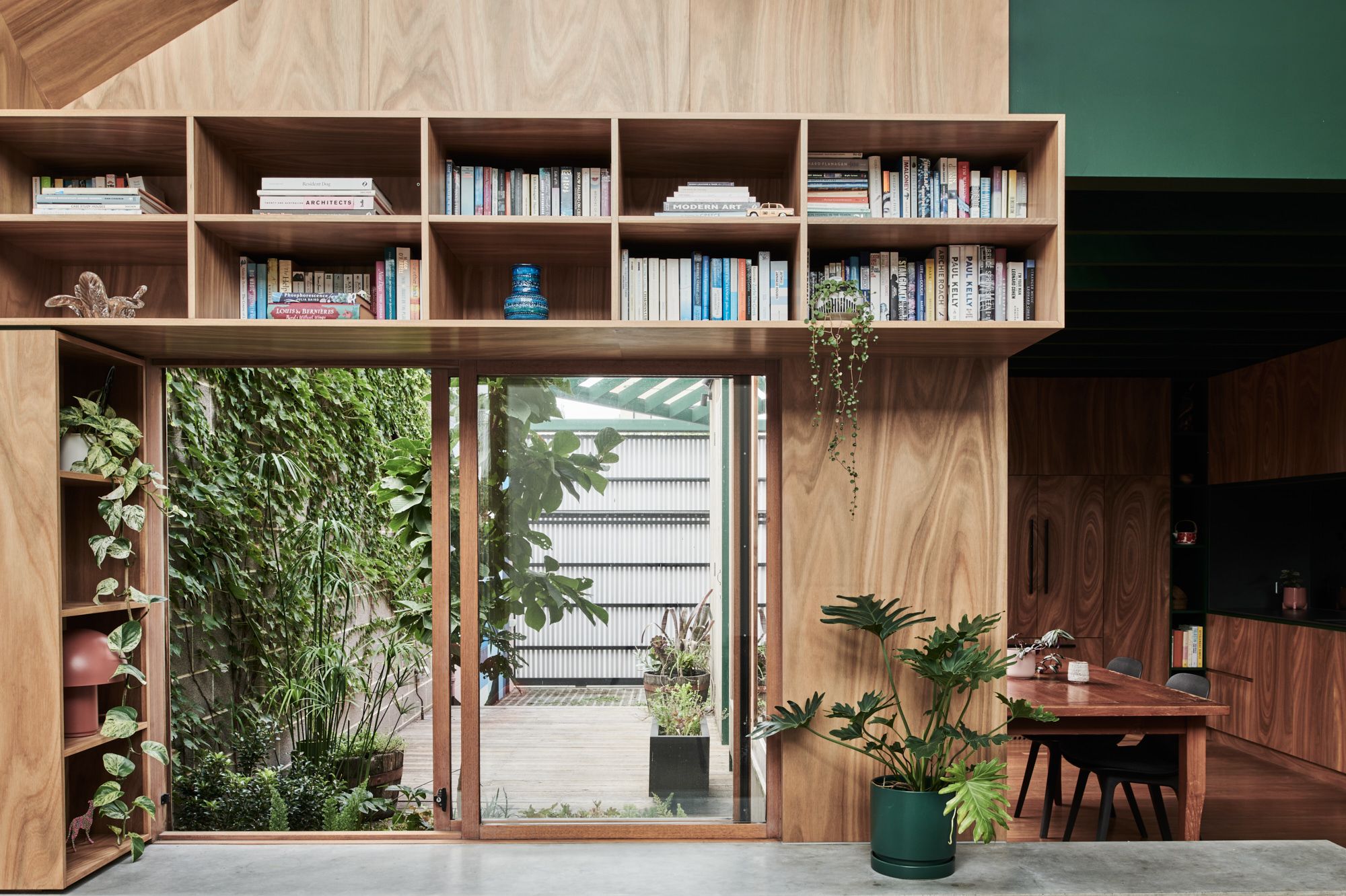 Hot Top Peak epitomises FIGR Architecture's expertise in crafting urban dwellings that embrace longevity, adaptability, and a harmonious fusion of contrasting elements. This remarkable project invites occupants on an immersive journey through meticulously crafted spaces, showcasing FIGR Architecture's unwavering commitment to innovative design.
---
CO-ARCHITECTURE COMPANY PROFILE
Find out more about FIGR Architecture via their
CO-architecture Company Profile
---
Project details
Project Completion: 2022
Architecture & Interiors:  FIGR Architecture
Project Team: Michael Artemenko, Adi Atic, Bowen Jessup
Builder: Byde Constructions
Engineer: The Meyer Consulting Group
Styling: FIGR Architecture Studio
Photography: Tom Blachford