Nestled in the tranquil cul-de-sac of Malvern, Melbourne, this contemporary architectural additions embraces its natural surroundings, inviting residents to revel in a truly harmonious living experience.
With great respect for heritage overlay regulations, the original front façade and enchanting rooms of the Edwardian cottage were meticulously preserved. Meanwhile, the new addition introduces a refreshing minimalist aesthetic, effortlessly reinterpreting the home's ornate qualities. This innovative approach shatters the conventional "box-on-the-back" paradigm and infuses the design with a nuanced, captivating appeal.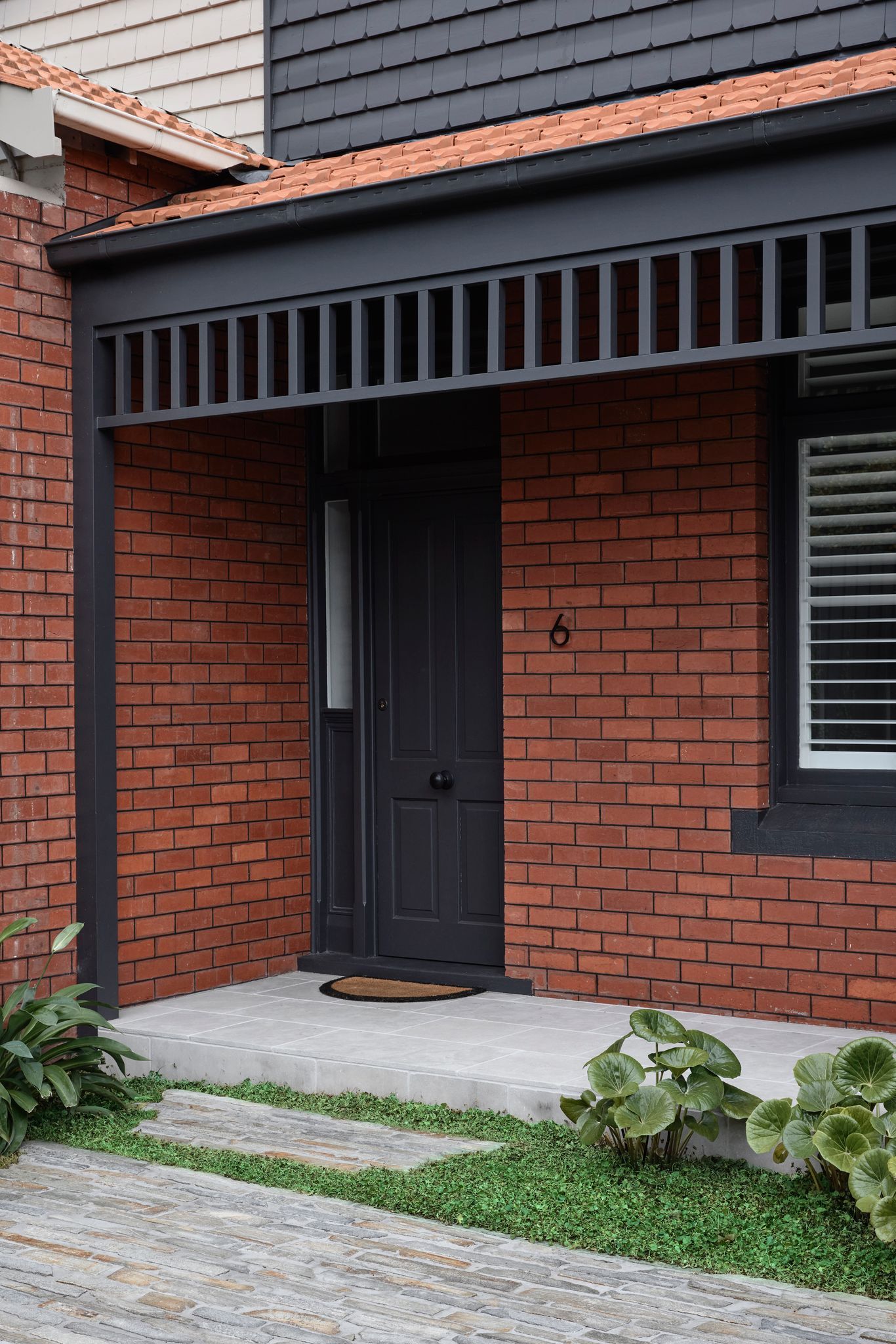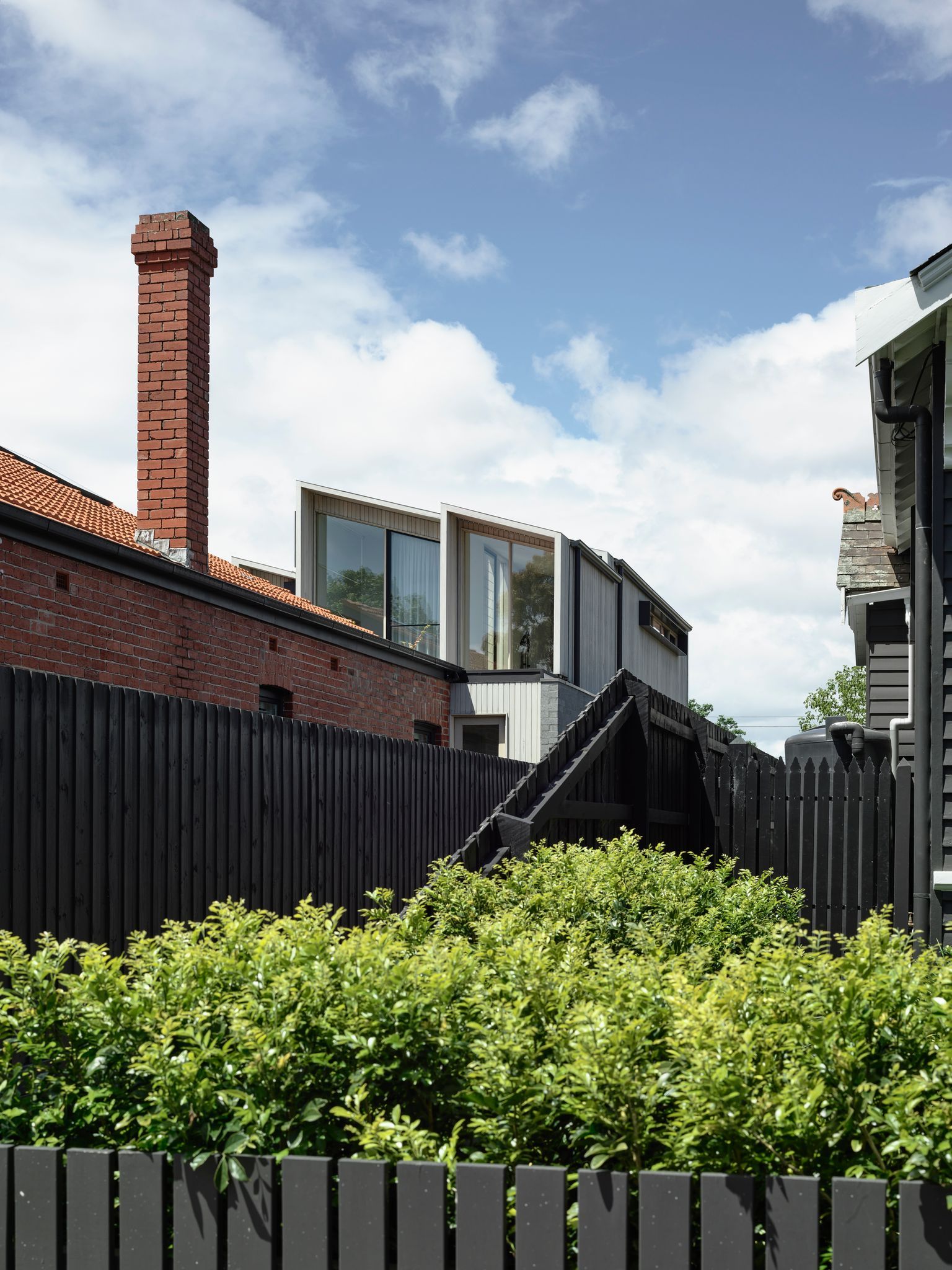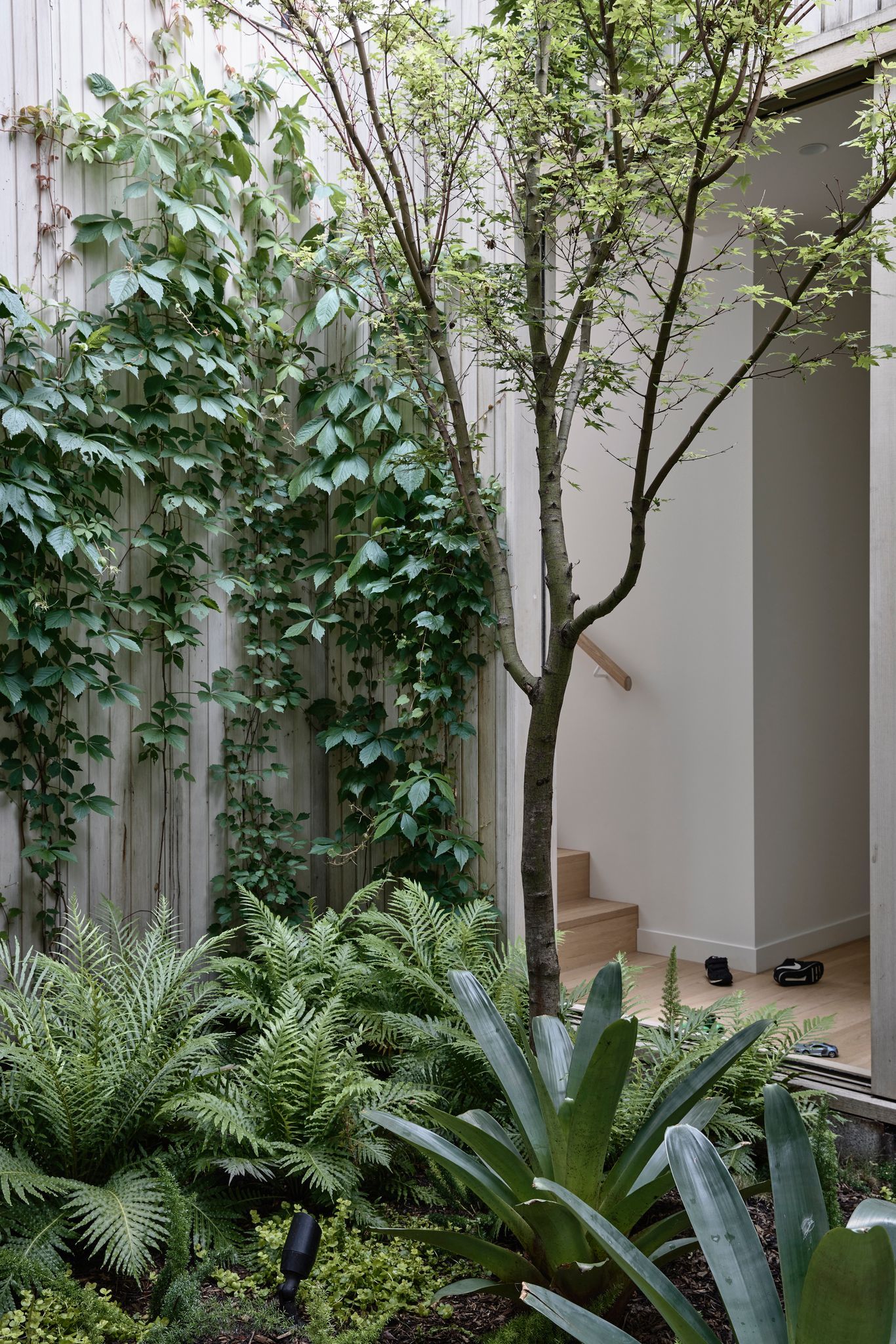 The seamless connection between indoor and outdoor spaces is a defining feature of Silvertop House. A playful skillion roof, reminiscent of the original Edwardian silhouette, graces the addition. Its strategic positioning maximises the entry of natural light, while thoughtfully preserving solar access for the neighbouring property. Shrouded in silvertop ash cladding, the new architecture reinterprets the timber detailing of the home's historic frontage with minimalist restraint.
Inside the home, an internal courtyard expertly curated by KLP Garden Design, serves as the radiant heart, infusing the living spaces with abundant natural light. Polished concrete floors provide a solid grounding for the open kitchen, living, and dining areas, accentuating the feeling of spaciousness. The design incorporates subtle material and level changes, creating distinct zones that enhance functionality and flow. The rear sunken lounge room, adorned with an exquisite inky blue cabinetry, offers privacy and discreet storage solutions for the family while seamlessly connecting with the open areas.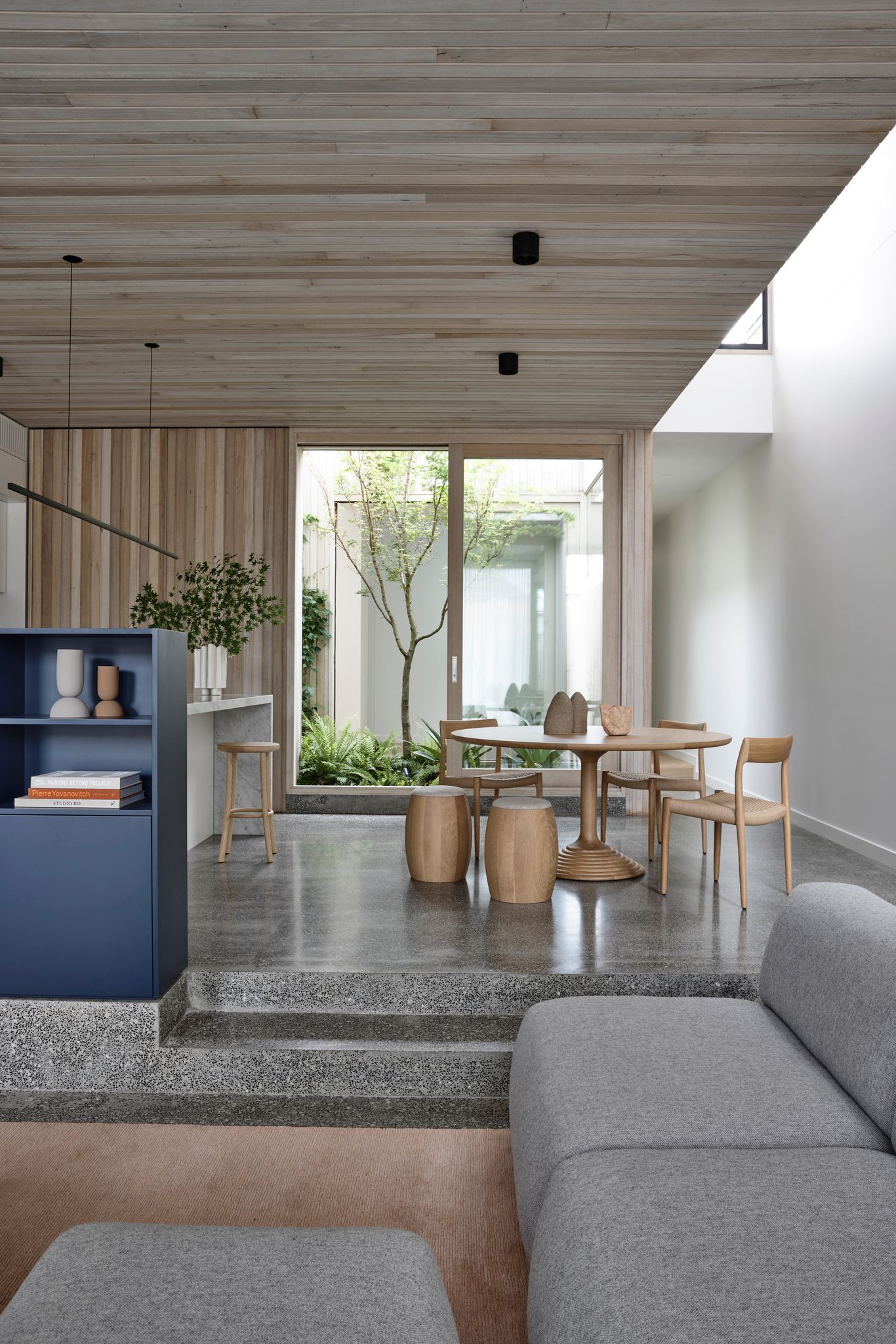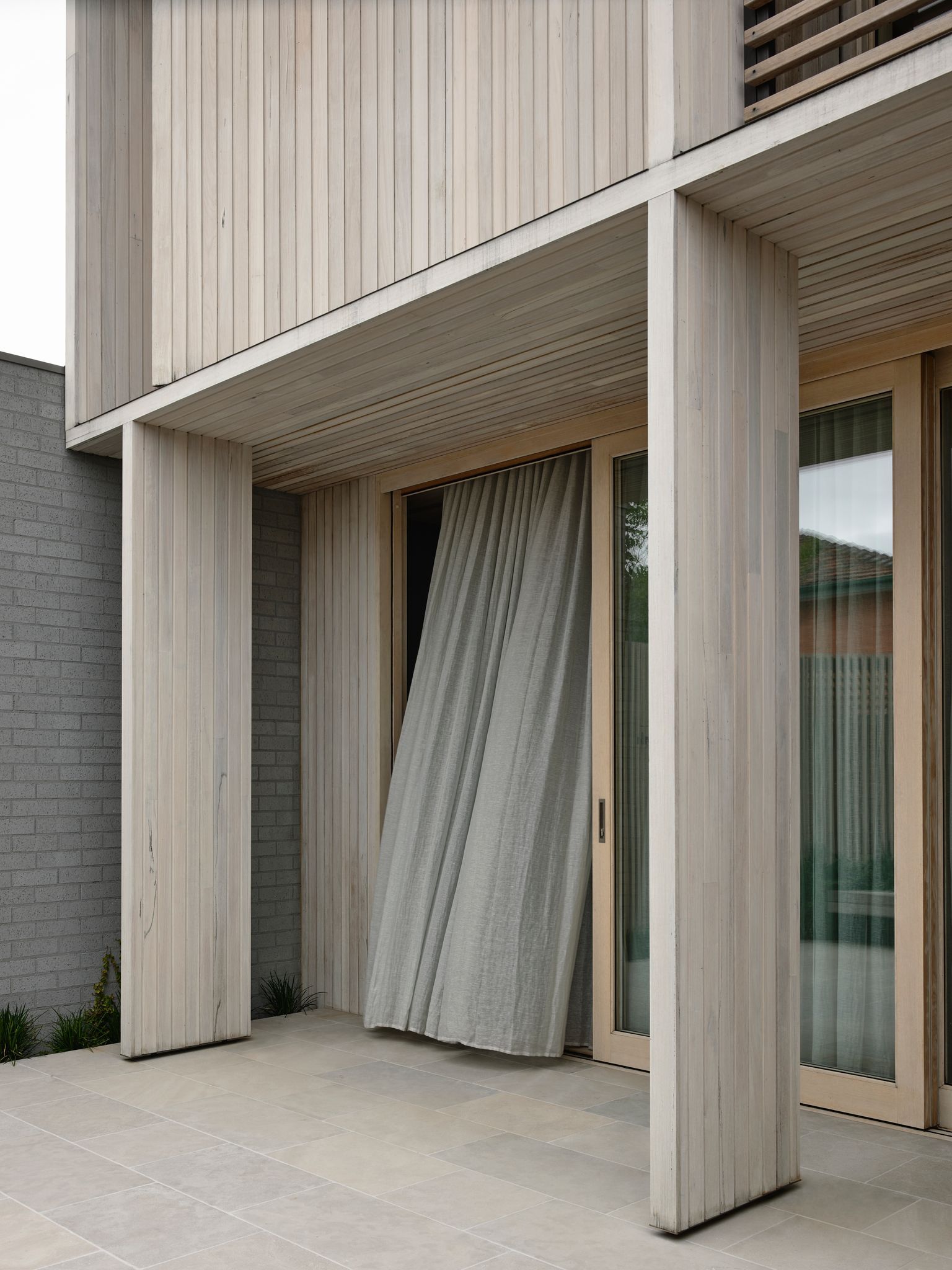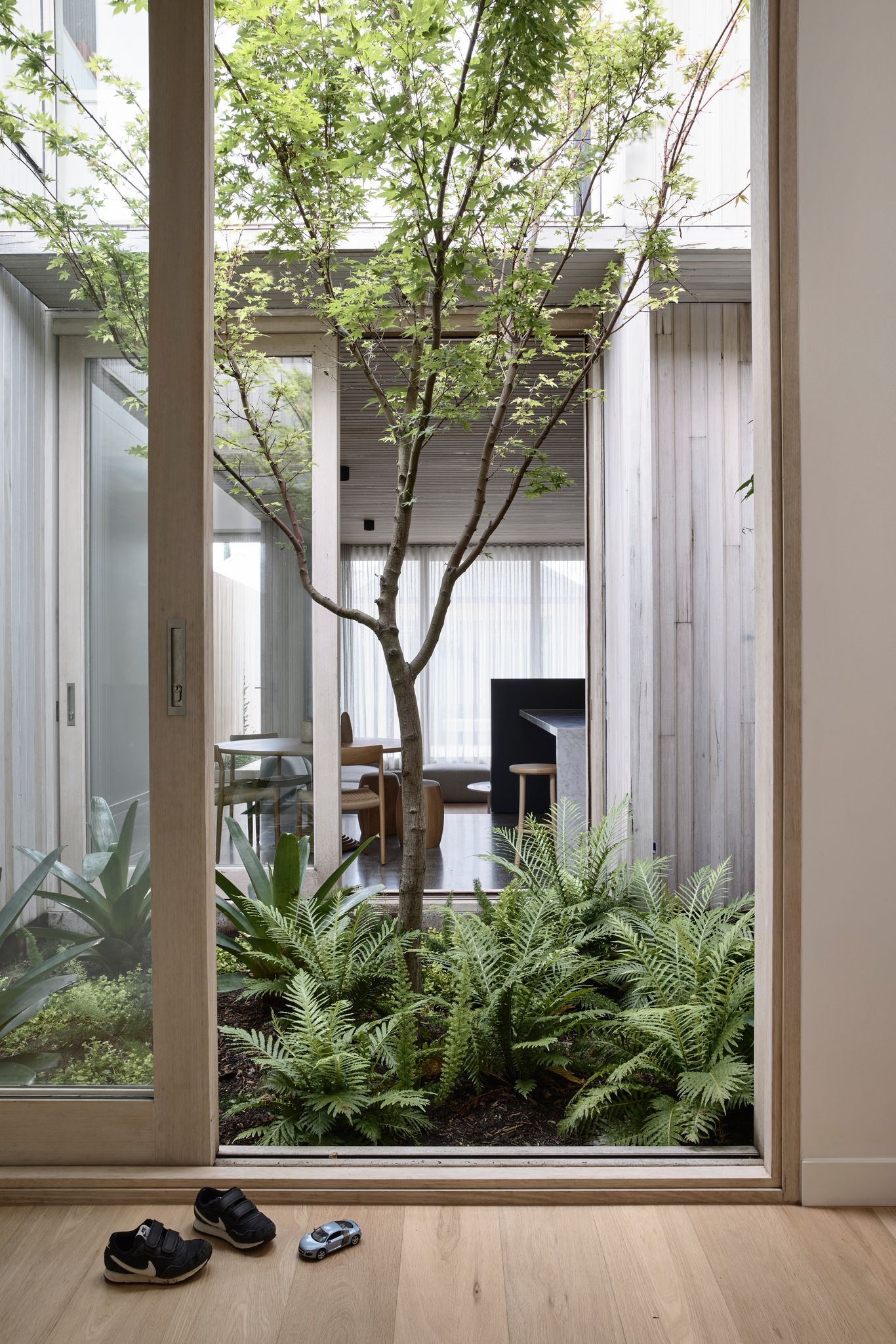 Drawing the eye towards the rear garden terrace, generous timber-framed sliding doors establish an unbroken connection with the outdoors. Adorned with elegant silvertop ash battens and enveloped by verdant foliage and carefully curated plantings, the terrace becomes an oasis of tranquillity. A timber-lined bench nestled amidst the greenery creates a versatile space that adapts to the changing needs of the family. The rear elevation of the extension is adorned with a symmetrical array of timber-clad portals, extending from the distinctive skillion roof, framing glimpses of the garden throughout the day while providing shade and establishing a seamless connection with the natural landscape.
The upper level features an expansive office space bathed in abundant natural light and surrounded by the lush landscaping, providing an inspiring and invigorating workspace. Beyond the office, a tranquil main bedroom suite awaits, featuring a bureau, robe, and ensuite. Crisp white finishes harmonise with graphic, speckled terrazzo, creating a beautiful interplay of light and shadow that echoes the textures and tones of the lower level.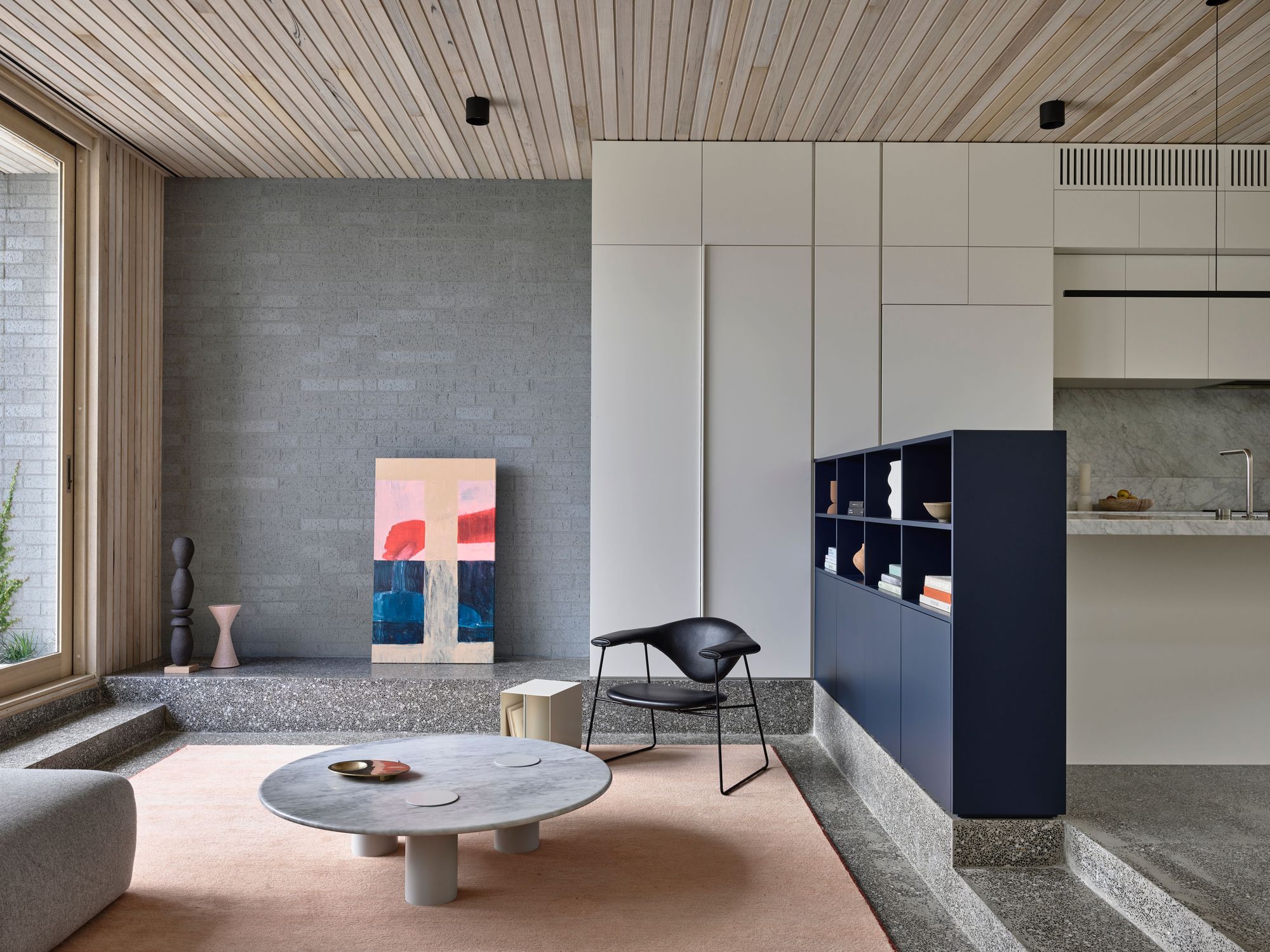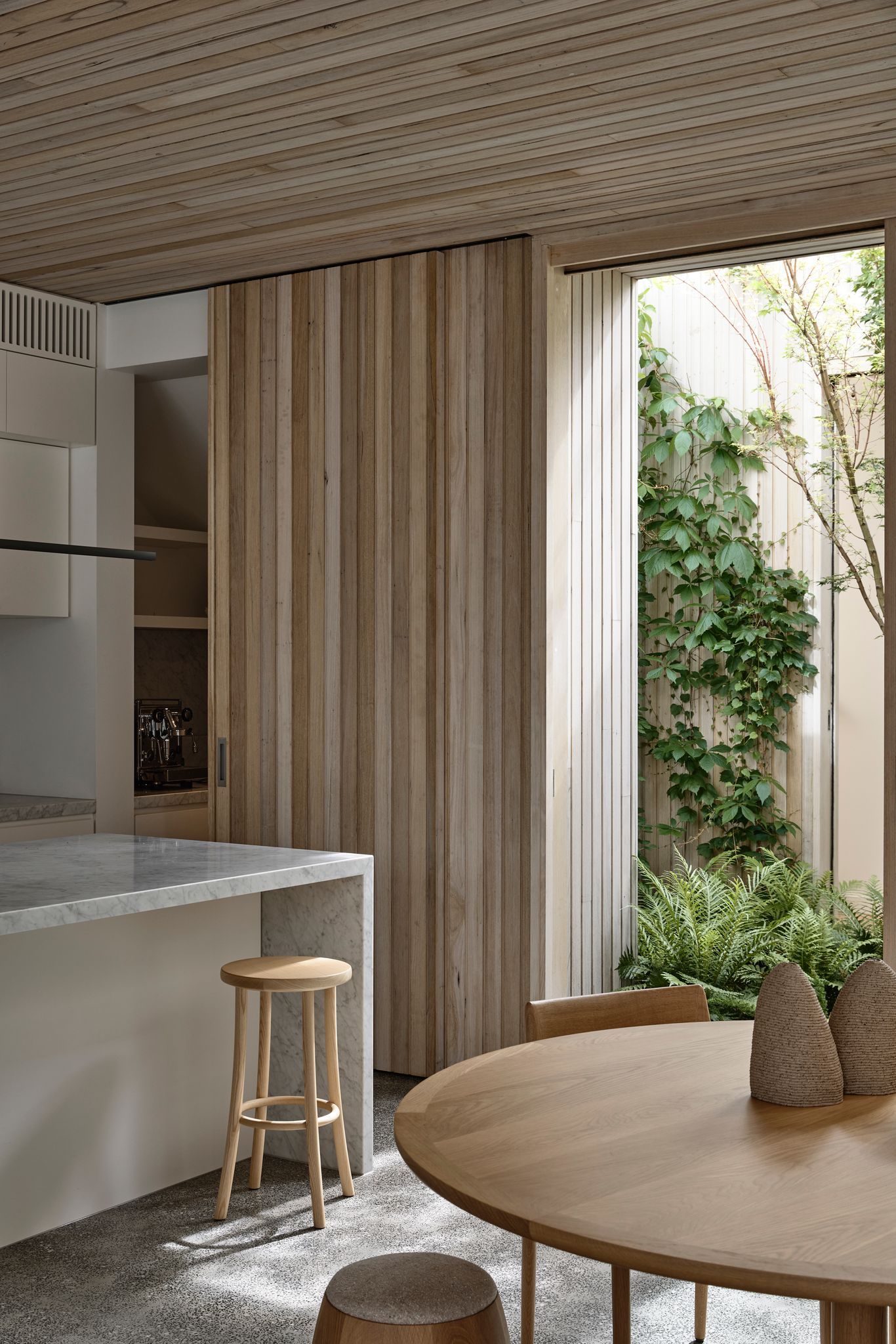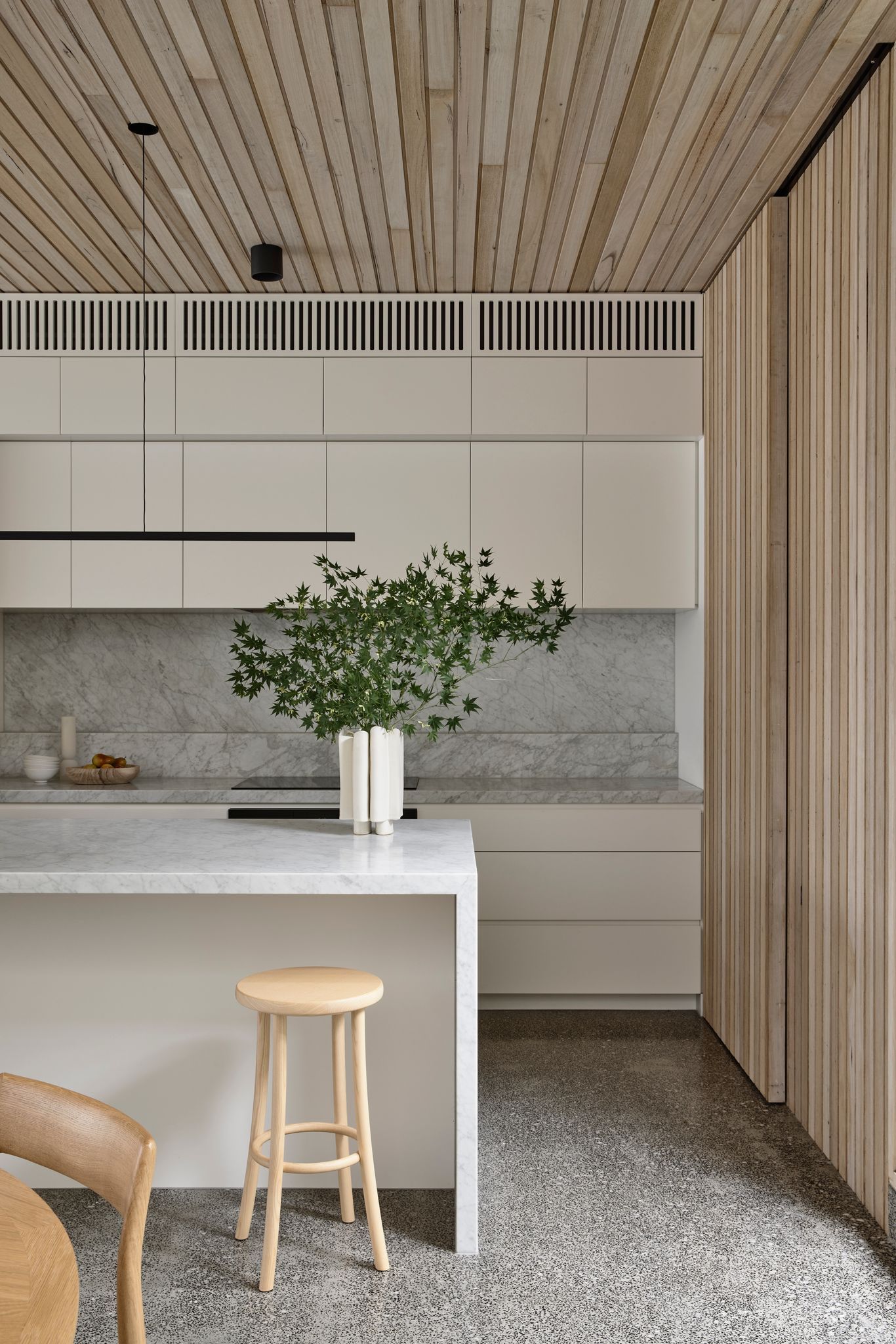 Silvertop House, meticulously designed by the team at Tom Robertson Architects, transcends the realm of mere functionality, elevating it to an extraordinary environment that not only delights the senses but also nurtures the soul. With utmost sensitivity to its context and a restrained selection of materials, Silvertop House maximises the potential of its compact site, expertly balancing practicality and joyous family spaces within the confines of a meticulously crafted home.
---
CO-ARCHITECTURE COMPANY PROFILE
Find out more about Tom Robertson Architects via their
CO-architecture Company Profile
---
Project details
Project Completion: 2022
Architecture & Interiors:  Tom Robertson Architects
Builder: Built by Luxe
Styling: Jessica Lillico
Landscaping: KLP Garden Design
Photography: Derek Swalwell