Milieu property has joined forces with the architectural firm Fieldwork and the interior design studio Foolscap Studio to bring to life the core philosophy of 'Homes for Hospitality.' It goes beyond a mere slogan; it's a guiding ethos that prioritises people. Here, homes transcend mere places of residence; they evolve into spaces where cherished memories are created, moments are shared, and guests are warmly welcomed. With a total of 44 meticulously designed apartments, every detail encourages delightful hosting experiences.
Enriched by their profound expertise in sculpting immersive spaces, the collaborative teams have crafted an environment where every corner unfolds as a domain for sharing, celebrating, and intimate gatherings. Central to this narrative, kitchens emerge not merely as functional entities but as vibrant hearts within each dwelling. Adorned with robust natural stone, engineered timber, and stainless steel, they extend an invitation to the modern epicurean, with elements like the polished steel 'chef's mirror' transforming cooking from a mundane task into a delightful performance art.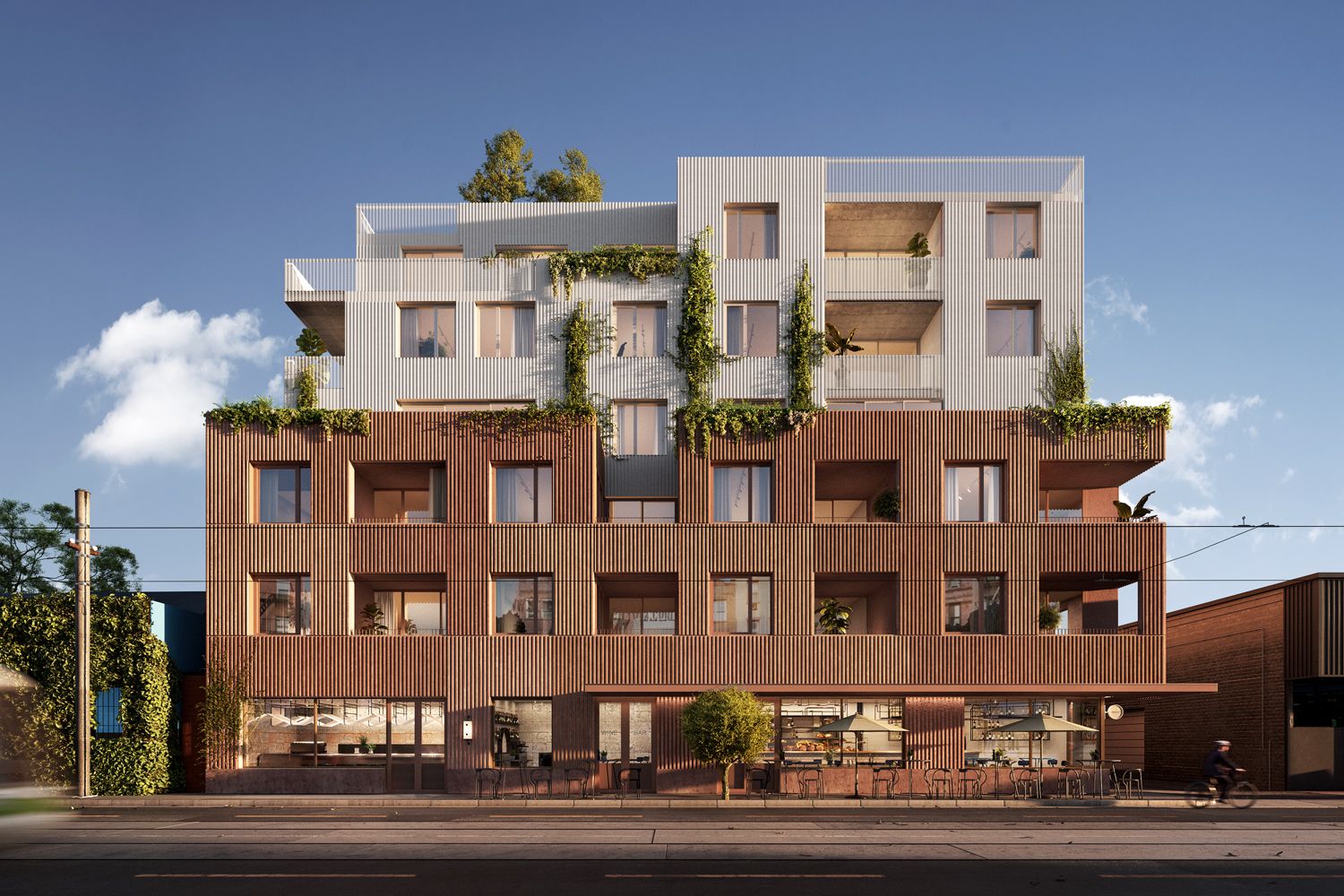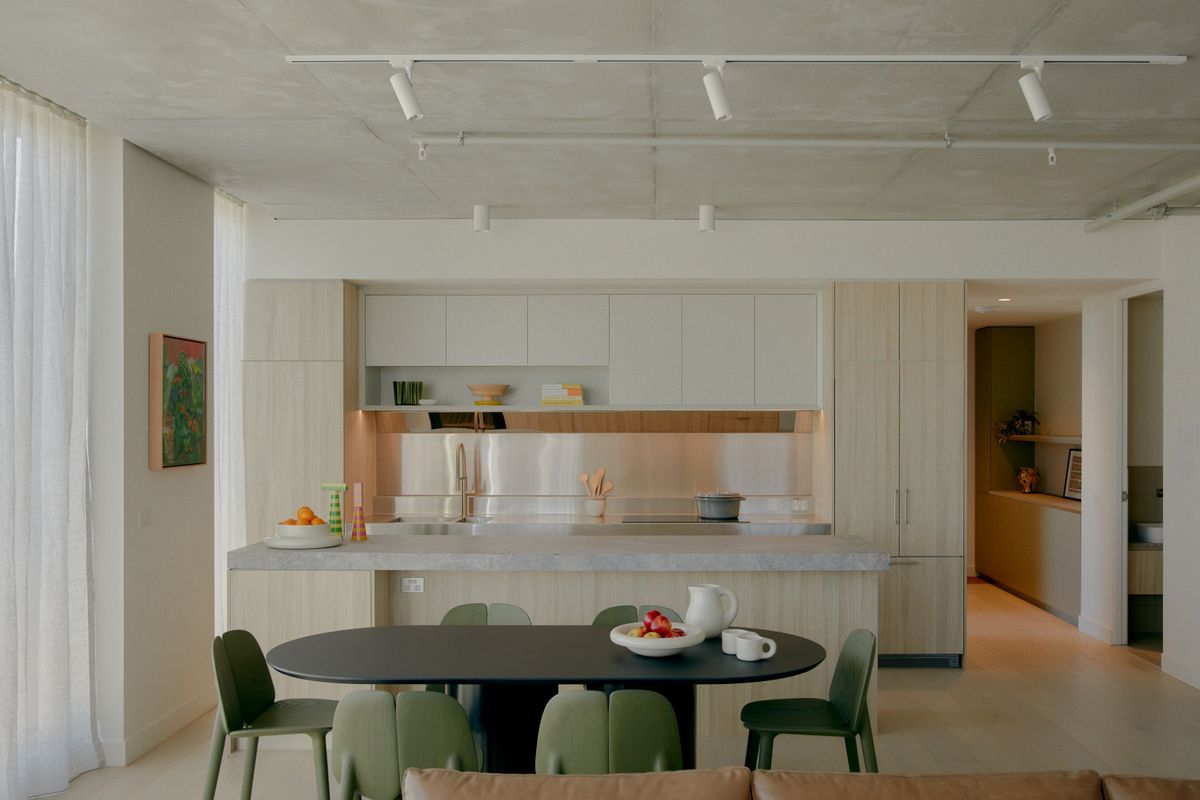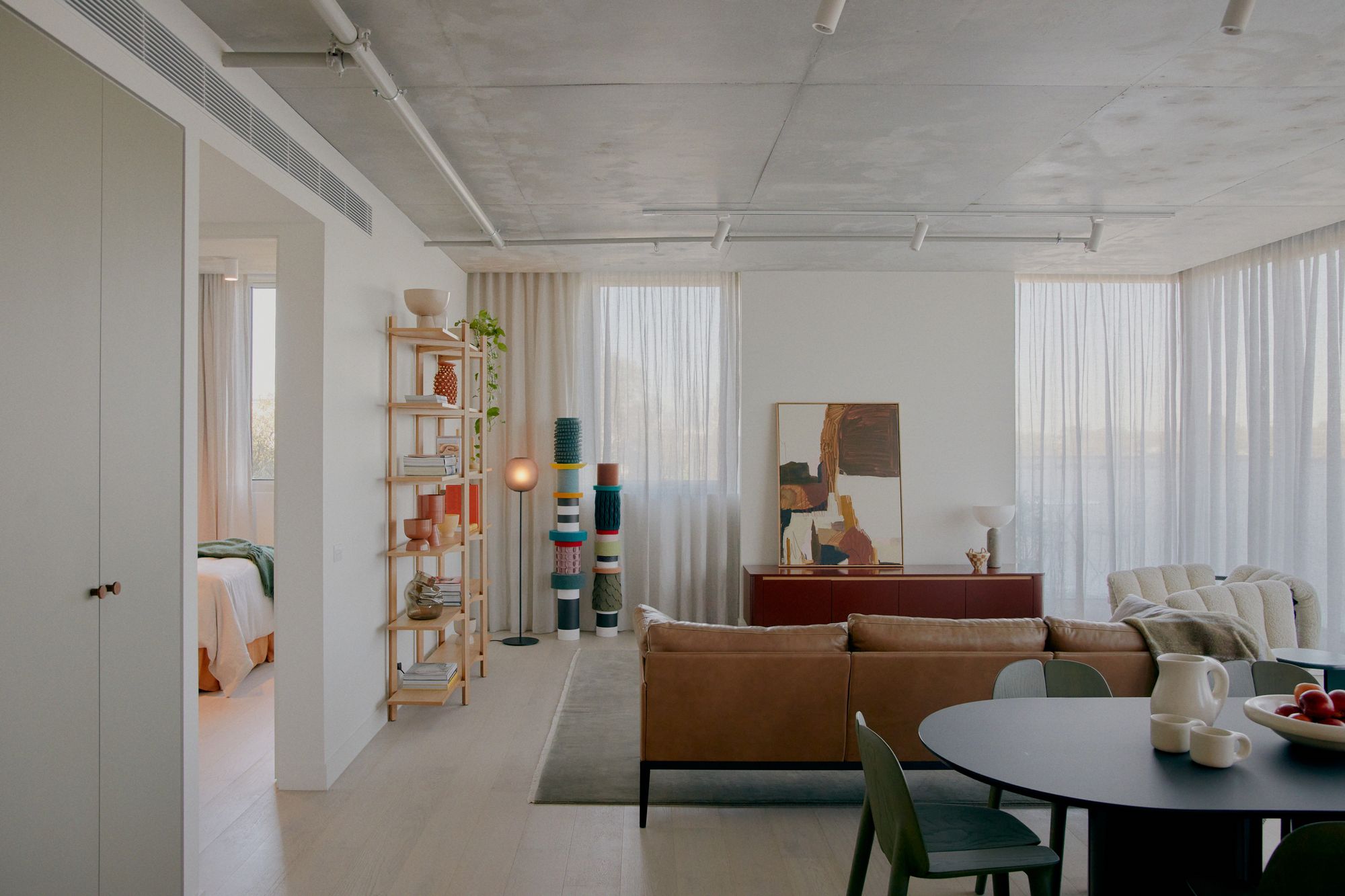 Brunswick East proudly stands as the first multi-residential building to secure Moreland Council's Design Excellence Scorecard—a testament to its future-focused design. This achievement underscores the project's dedication to environmental sustainability, building accessibility, community benefit, and impeccable building design and materials. Residents can take pride in a space that utilises 100% renewable energy and champions sustainability, from the robust exteriors reminiscent of Brunswick East's industrial legacy to interiors that whisper of warmth and hospitality.
In a post-COVID world, where the significance of hosting and connecting has been elevated, this commitment to fostering deep connections resonates throughout the project. It's noticeably felt from the meticulously designed "welcome station" to the hidden bar near the kitchen, reaffirming their dedication to facilitating meaningful connections.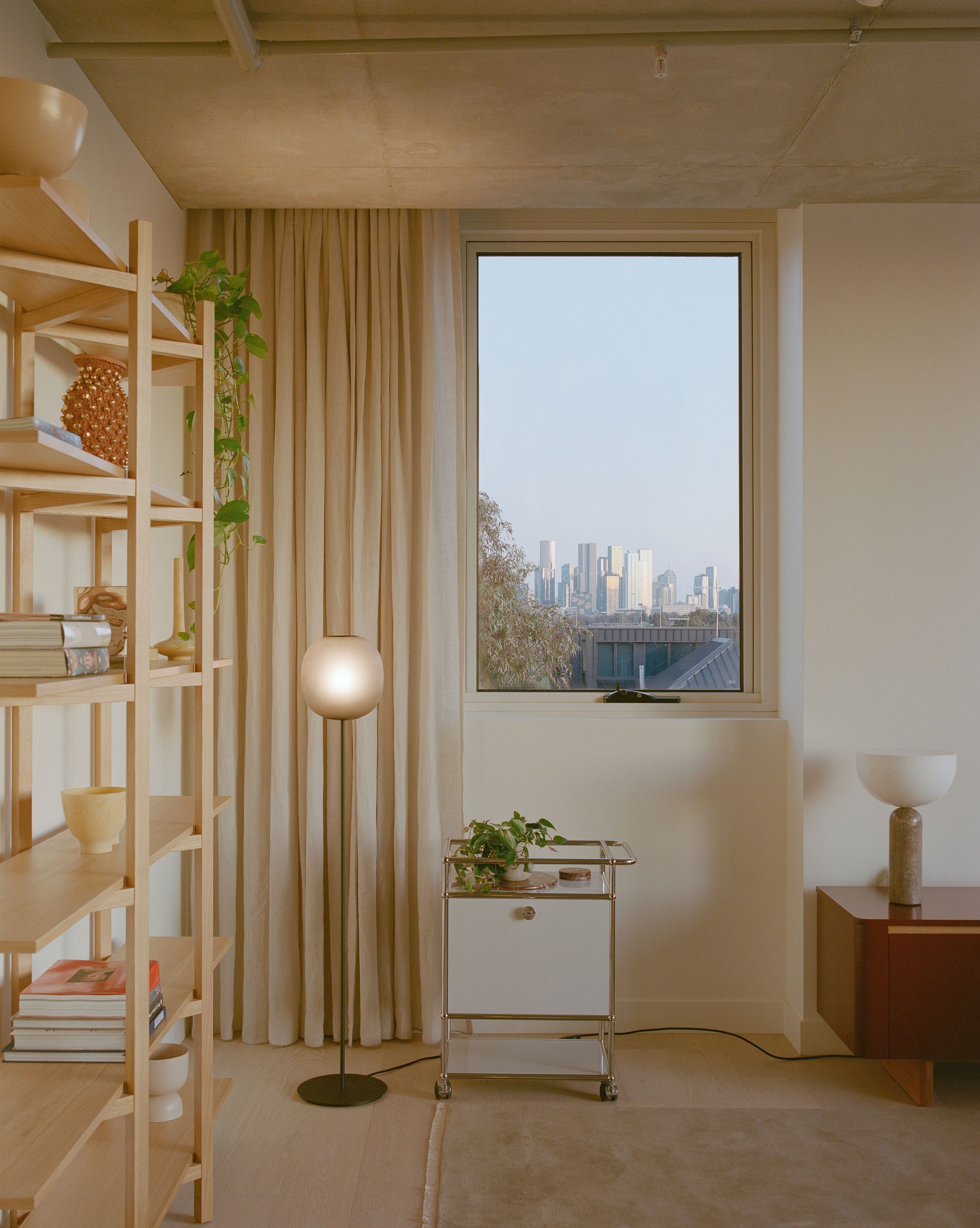 Paying homage to Brunswick East's industrial tapestry, the exteriors are a harmonious blend of rugged materials like timber, steel, and aluminium, echoing the gritty character of European-Australian and industrial heritage. This exterior design seamlessly integrates with the inviting interiors, characterised by timeless tones and spaces meant not only to be lived in but proudly shared—fostering shared experiences and moments of togetherness.
Beyond individual homes, the overarching design promotes community vibrancy. The landscaped rooftop, while boasting contemporary features like barbecue grills and produce planters, captures the spirit of shared living reminiscent of bygone eras.
In essence, Brunswick East transcends the definition of a residential development. It's an embodiment of sustainable, hospitality-centred, and community-focused living. This project will stand as a beacon of innovation, enriching the lives of its residents and the surrounding community upon completion. This innovative approach offers a glimpse into the future of urban development, where humanity, environment, and elegant design converge harmoniously.
Project Details
Location: Brunswick East, Victoria
Traditional lands of the Wurundjeri people
Architecture: Fieldwork Architects
Interiors: Foolscap Studio
Development: Milieu Property
Photographer: Ben Moynihan
Visualisation: Cuub Studio
---
NOW HIRING
Foolscap Studio are currently seeking an intelligent, ambitious, and proactive self-starter to lead their Sydney studio and join their senior management team as a full-time Associate. Apply via the link.
---
CO-ARCHITECTURE COMPANY PROFILE
To find out more about Foolscap Studio's you can visit the Foolscap Studio CO-architecture Company Profile. Its a great place to discover more about their studio and gain valuable insights into their work.