Based in North Hobart, Duncan's creations light up spaces with an aura that's both mystical and deeply rooted in nature. His designs are intimately influenced by the unparalleled beauty of the Tasmanian wilderness with his signature pieces incorporating organic curves and tactile sensations, embodying the rugged charm of the local landscape.
Perhaps the most intriguing facet of Duncan's work lies in the unique interplay between light, shadow, and dispersion. His pieces dance on the peripheries of conventional thinking, challenging the norms and beckoning observers to rethink their perceptions of lighting design. His, award winning, Stump Light collection, a standout testament to this, casts a mesmerising dispersion of light through its natural cracks, akin to the dappling effect seen in nature. This light bursting from the periphery represents the alternative sensory world in which Duncan designs, being legally blind, with less than 5% vision.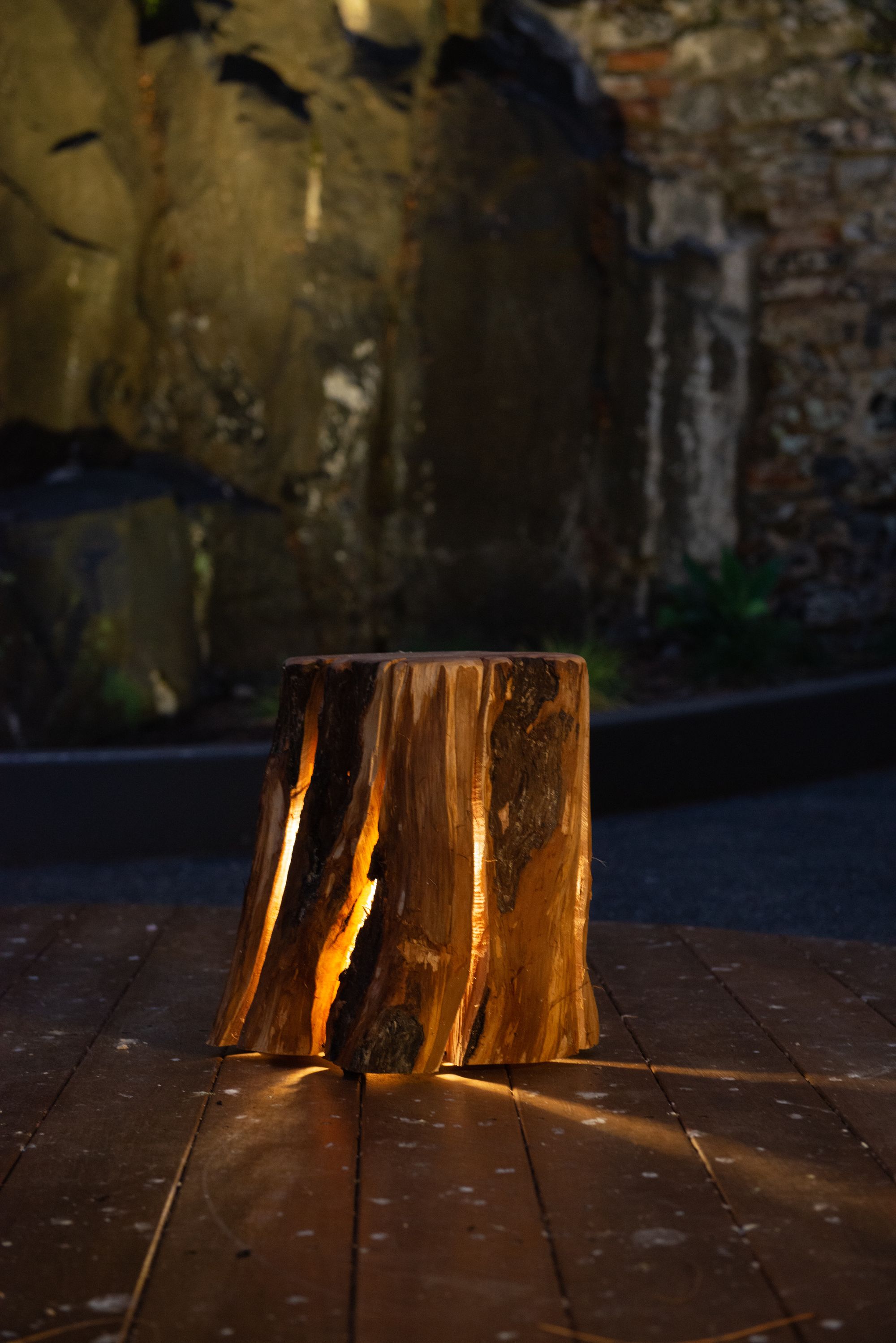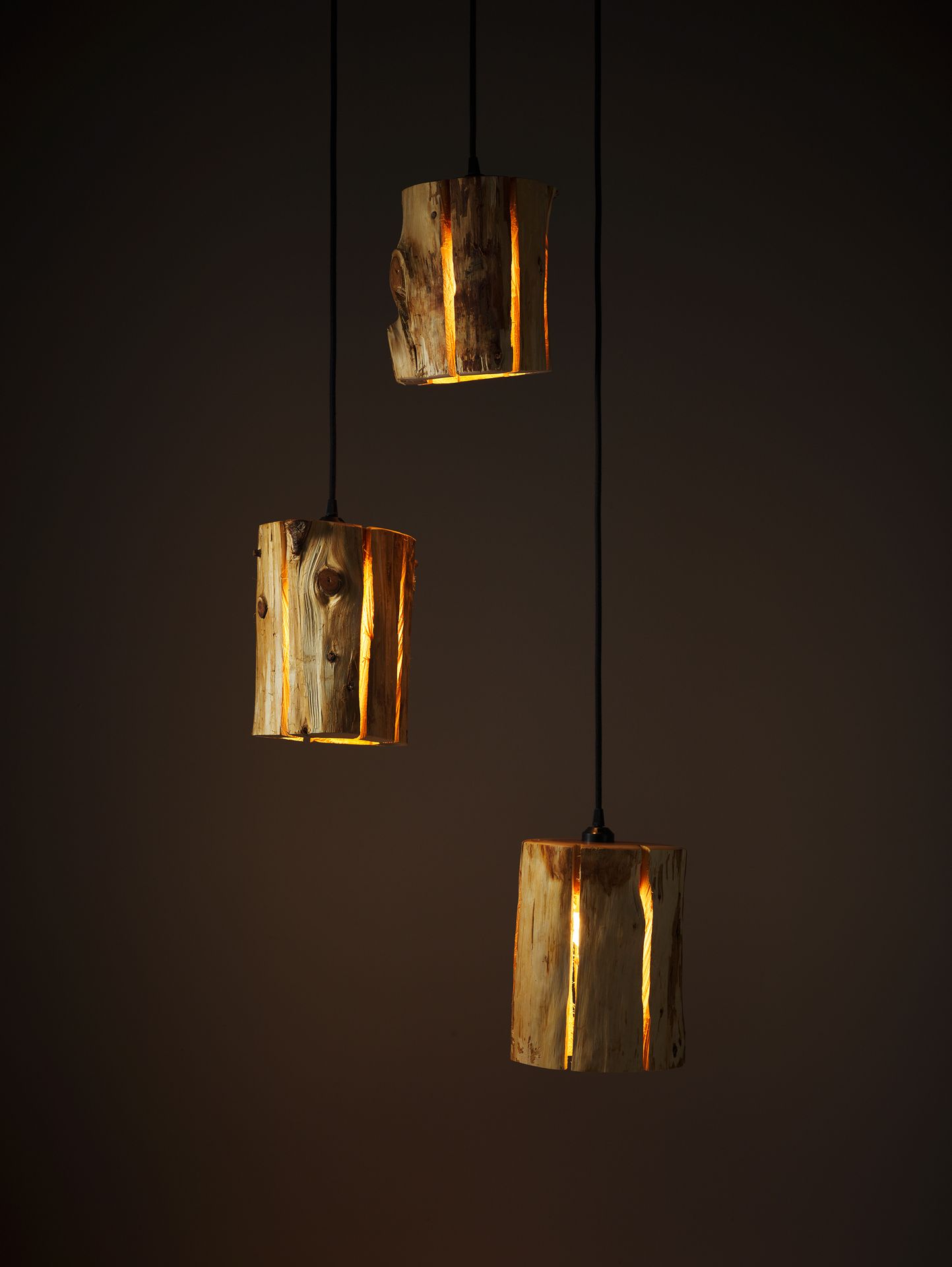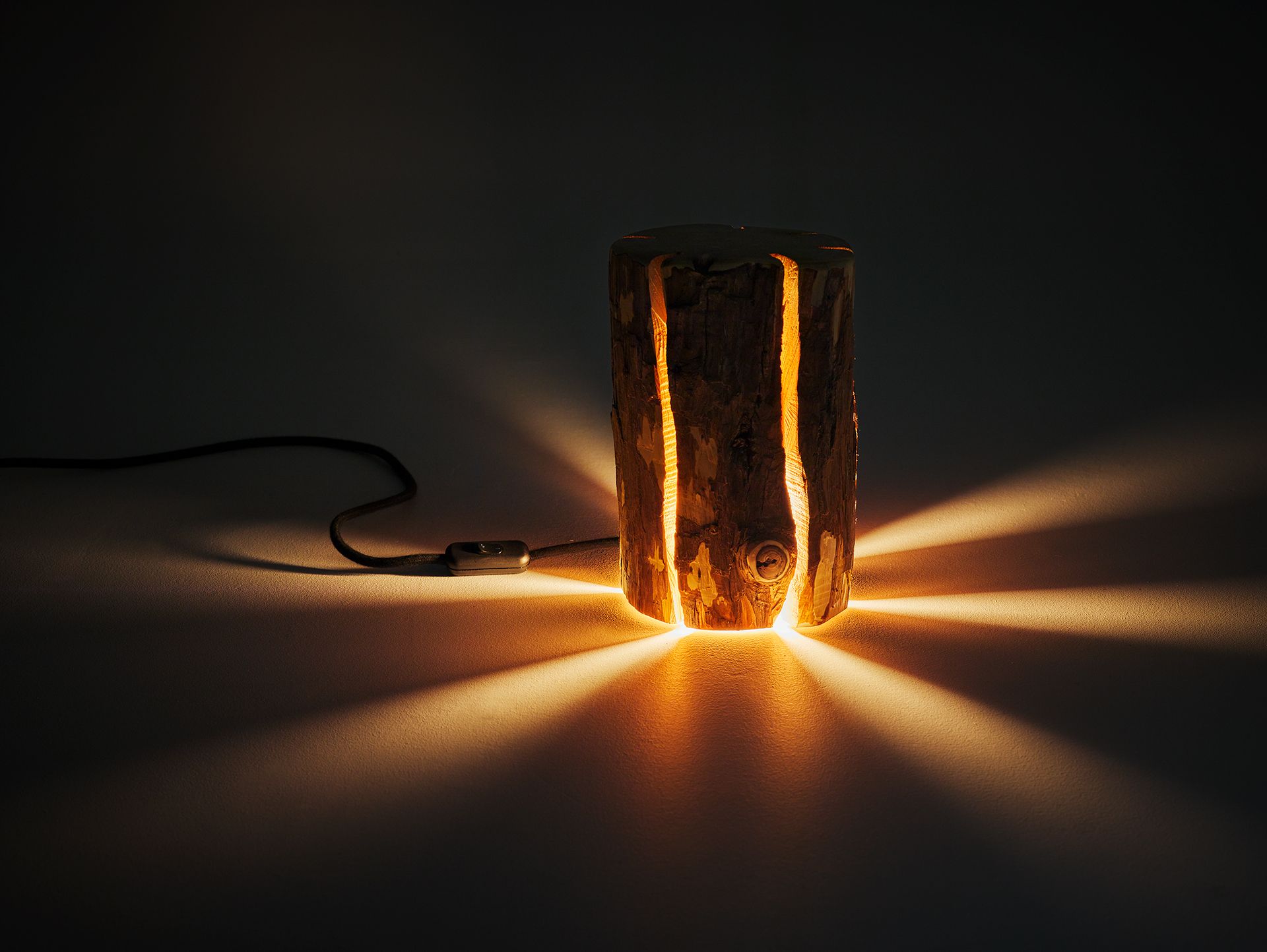 From the dimmed hues of the 'Stump Light' to the ambient glow of the 'Cracked Log Lamp', every creation embodies a narrative. His designs, though inanimate, feel alive with tales of being within the wilderness, the play of light and shadow.
Crafted from salvaged timber, otherwise destined for landfill, his pieces are a testament to both sustainable thinking and innovative design. Duncan states,
"Furniture and lights should be designed to stand the test of time. Anything less is irresponsible and is poor design."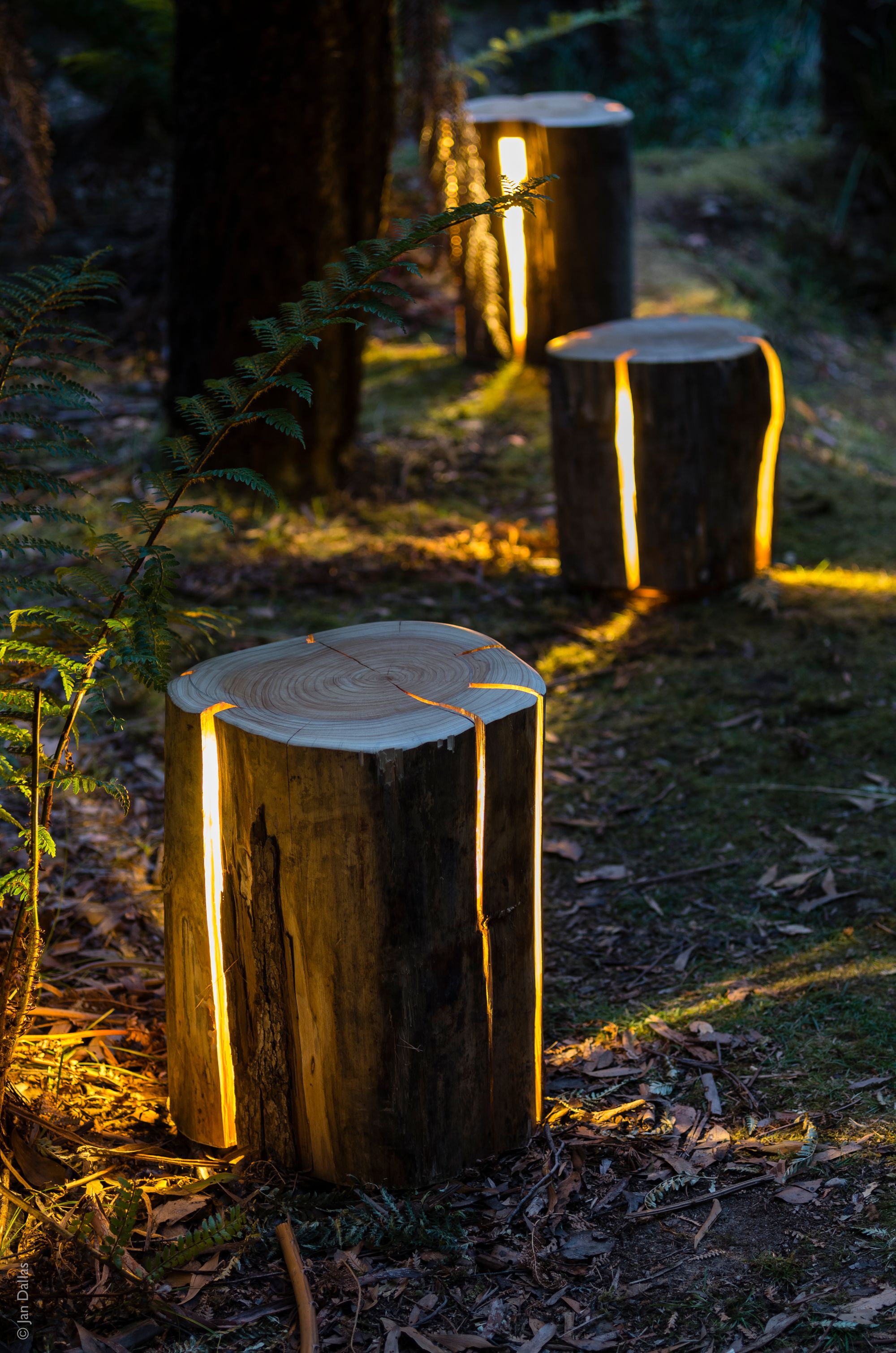 Having design's stand the test of time, both metaphorically and physically is core to his design philosophy. Utilising materials that are fit for purpose and will last multiple lifetimes is a central tenet in the design and production methods utilised, a major counter-position to the "fast furniture" trend based movement.
Since the Stump Light gained acclaim winning Best Floor Light at the 2018 International DARC Awards, Duncan's body of work has seen significant evolution. His 'Propeller Pendant' Collection epitomises this progression, brilliantly blending organic forms with industrial sensibilities and scales. In 2022, he introduced the Propeller Bloom, a design significantly larger than most of his earlier works, measuring 1500mm. It went on to recently pick up an accolade at the Decorative Lighting Category of the international SIT Design Awards. Building on this momentum, Meerding unveiled his latest designs: the 'Propeller Blossom' at a size of 1000mm and the expanded 'Trunk Light' series, an evolution of the Stump Light. These are available in various sizes, with some reaching up to two metres in height.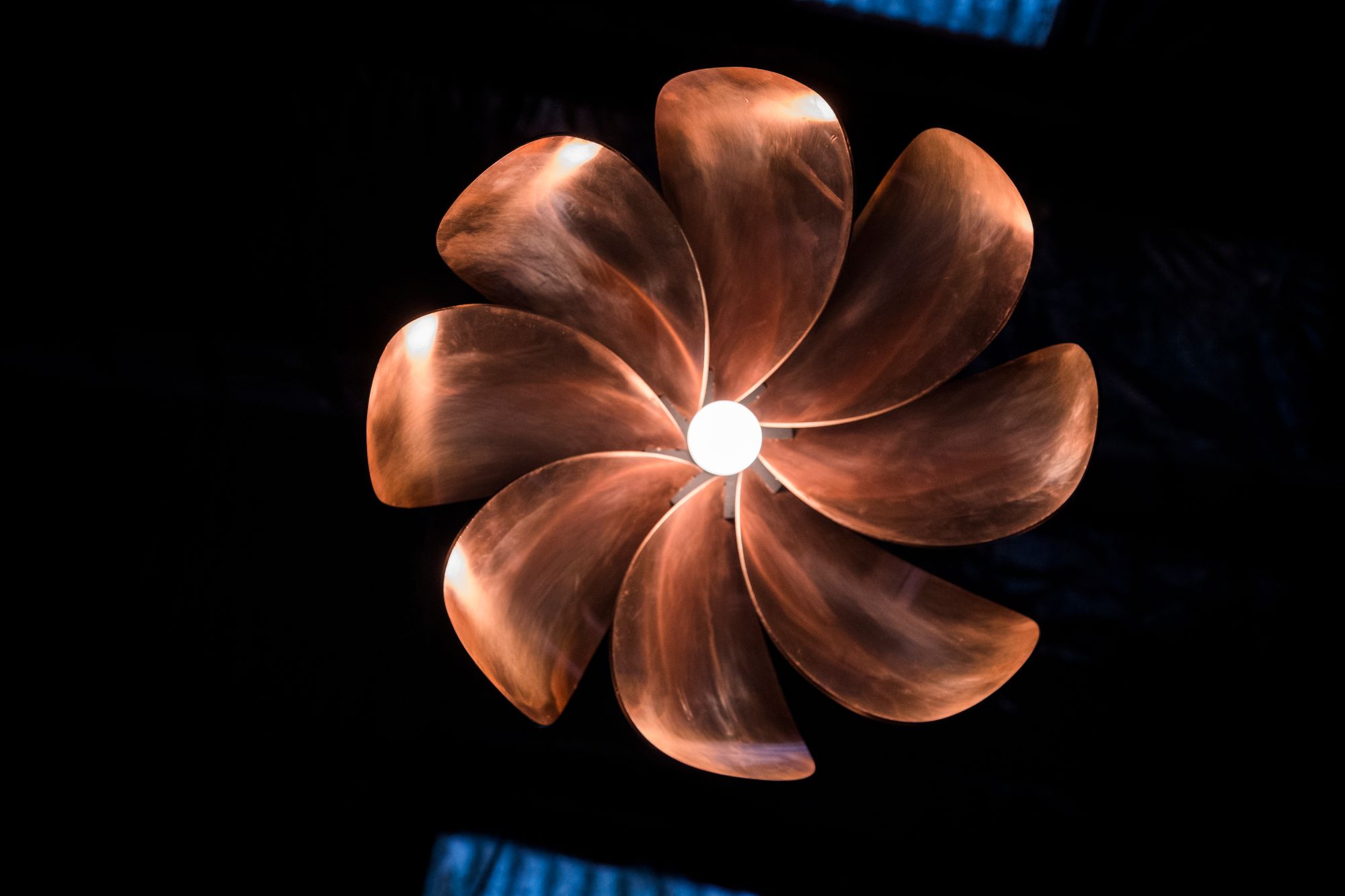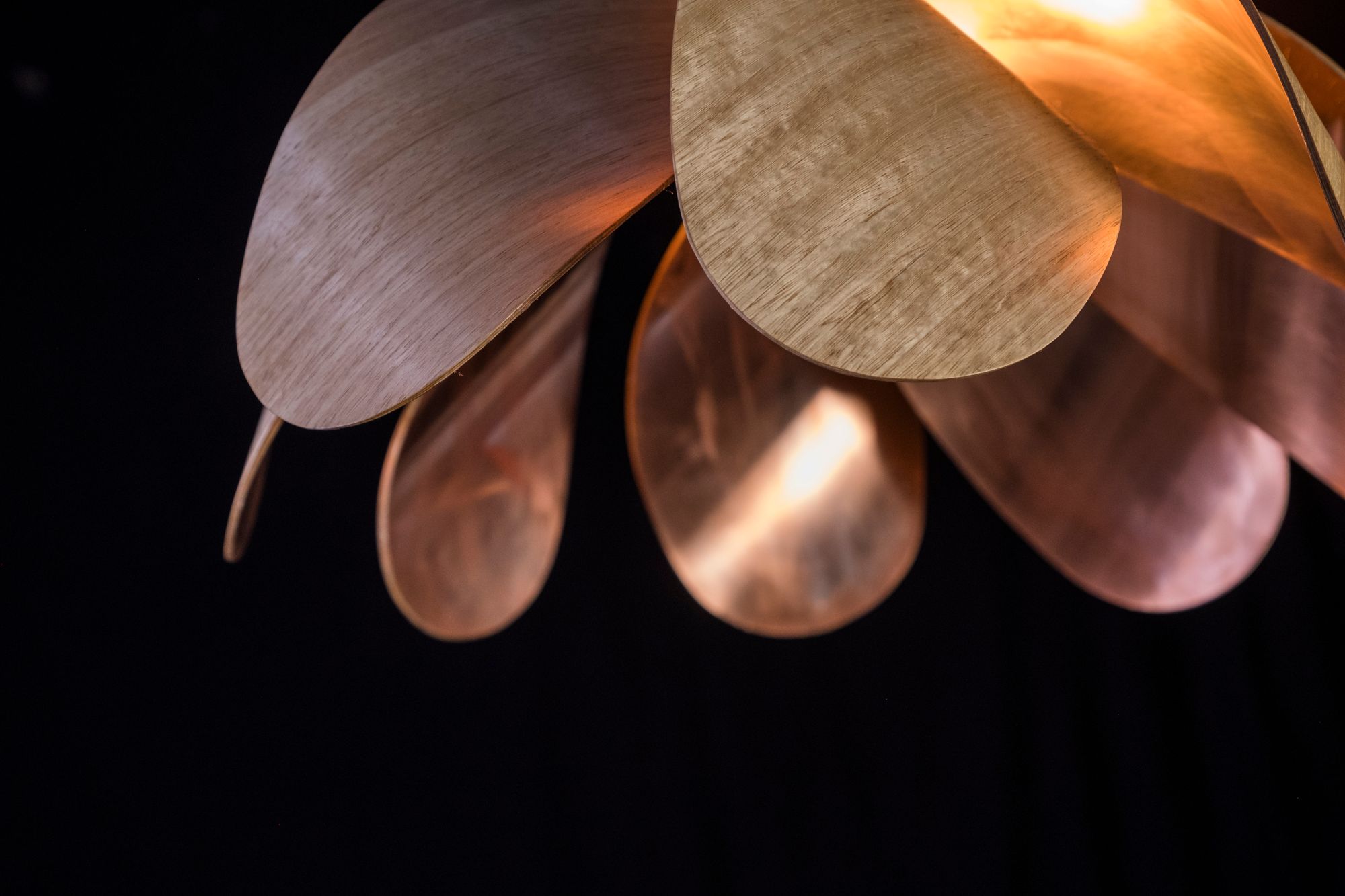 Emphasising his venture into grander pieces, Duncan recently showcased his 'Light Forest' installation at Vivid Sydney. Throughout this annual three-week celebration of light, sound, and innovation, attendees had the opportunity to meander through and engage with various sizes of Duncan's luminous artworks, prominently displayed along the Sydney Harbour waterfront.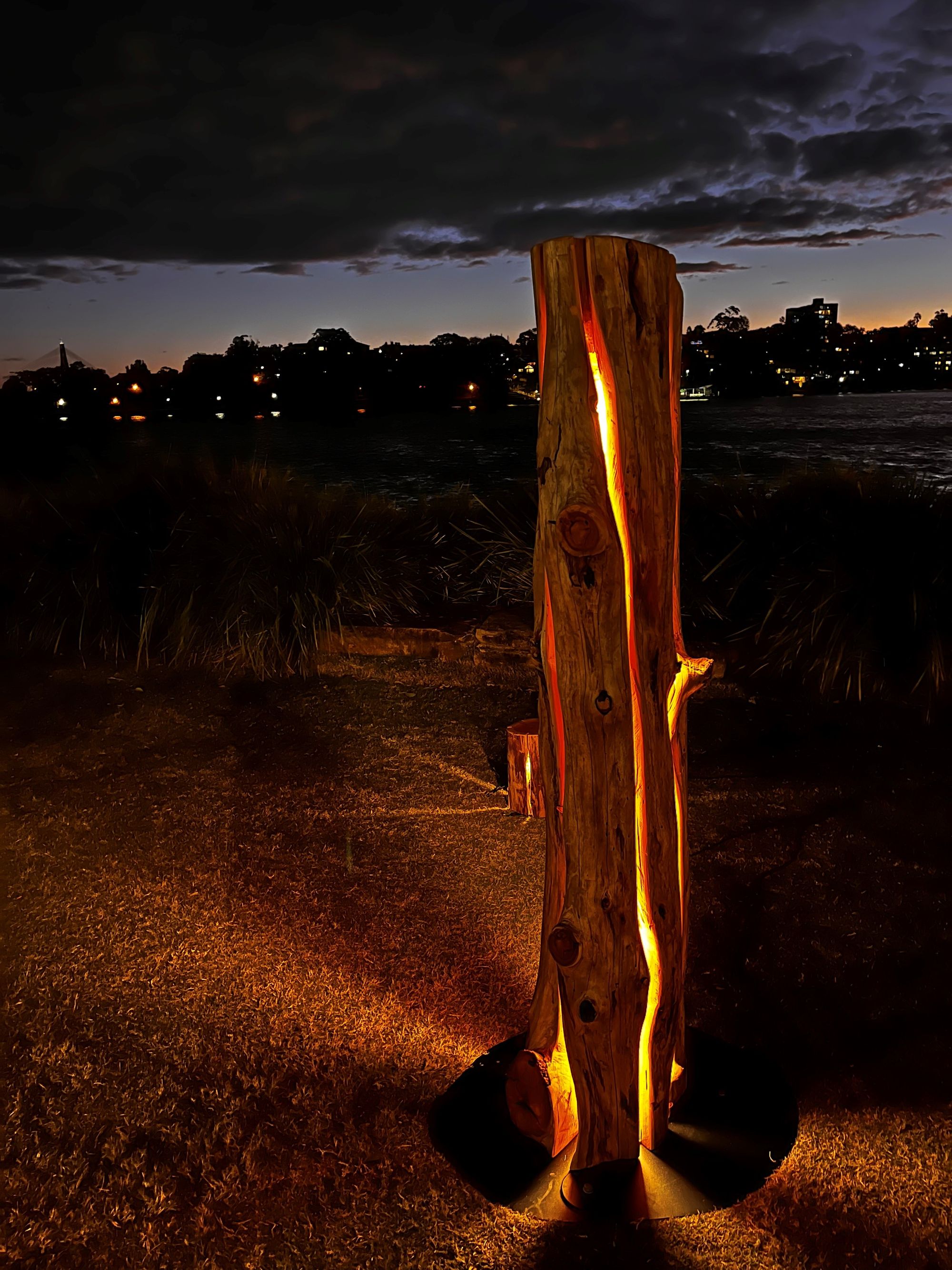 As Meerding's work grows and matures, it resonates deeply with a sentiment that embodies both his innovative design approach and his own life story. Drawing a parallel between his vision impairment and his creations, he poignantly remarks, "Many of these lights resemble what I perceive in my visual fields, where light emerges from darkness."
Duncan's roles as a guest teaching fellow at the Bartlett School of Architecture at the University College of London during "Architecture Beyond Sight" in 2019 and 2022 underscore his dedication to mentoring and supporting the growth of other designers with low vision. Imparting the knowledge and expertise he's accumulated over his career and empowering emerging designers shows Duncan's commitment not just to excellent design in his own workshop but also to nurturing the next generation of talent.
Find out more about Duncan's work via the Duncan Meerding website.