Son of a builder, Maclatchy was born into a world where timber, nails, and sawdust were as much a part of daily life as morning cereal. His fascination for carpentry and joinery took root in these early years, shaping his future as a craftsman and later as the founder of Wood Melbourne.
The lure of timber was ingrained in Maclatchy's spirit early on. "If there was an excuse to make something, I'd do it in timber," he recalls. His affinity for the material, specifically Victorian Ash and Tassie Oak, grew over the years. "It's such a nice timber to work with, and each piece varies so much from one to another," he explains. A fan of Black Walnut as well, Maclatchy admits that the combination of walnut and brass may be his all-time favourite.

In 2013, Maclatchy's innovative spirit combined with his love for timber and led to an invention that would revolutionise his work: timber spouts. Dissatisfied with the lacklustre bath outlet options available, he decided to make his own. "I asked a friend to weld me some copper to run the water, and basically clad that in timber," he says. The prototype was the birth of a new product line, the first of its kind, setting the stage for Maclatchy's thriving business, Wood Melbourne.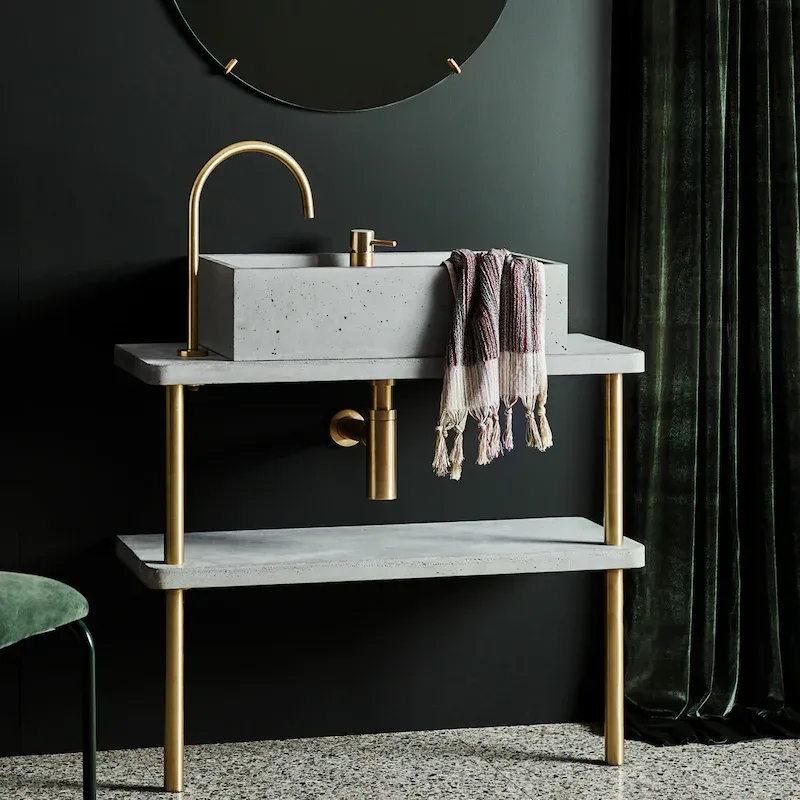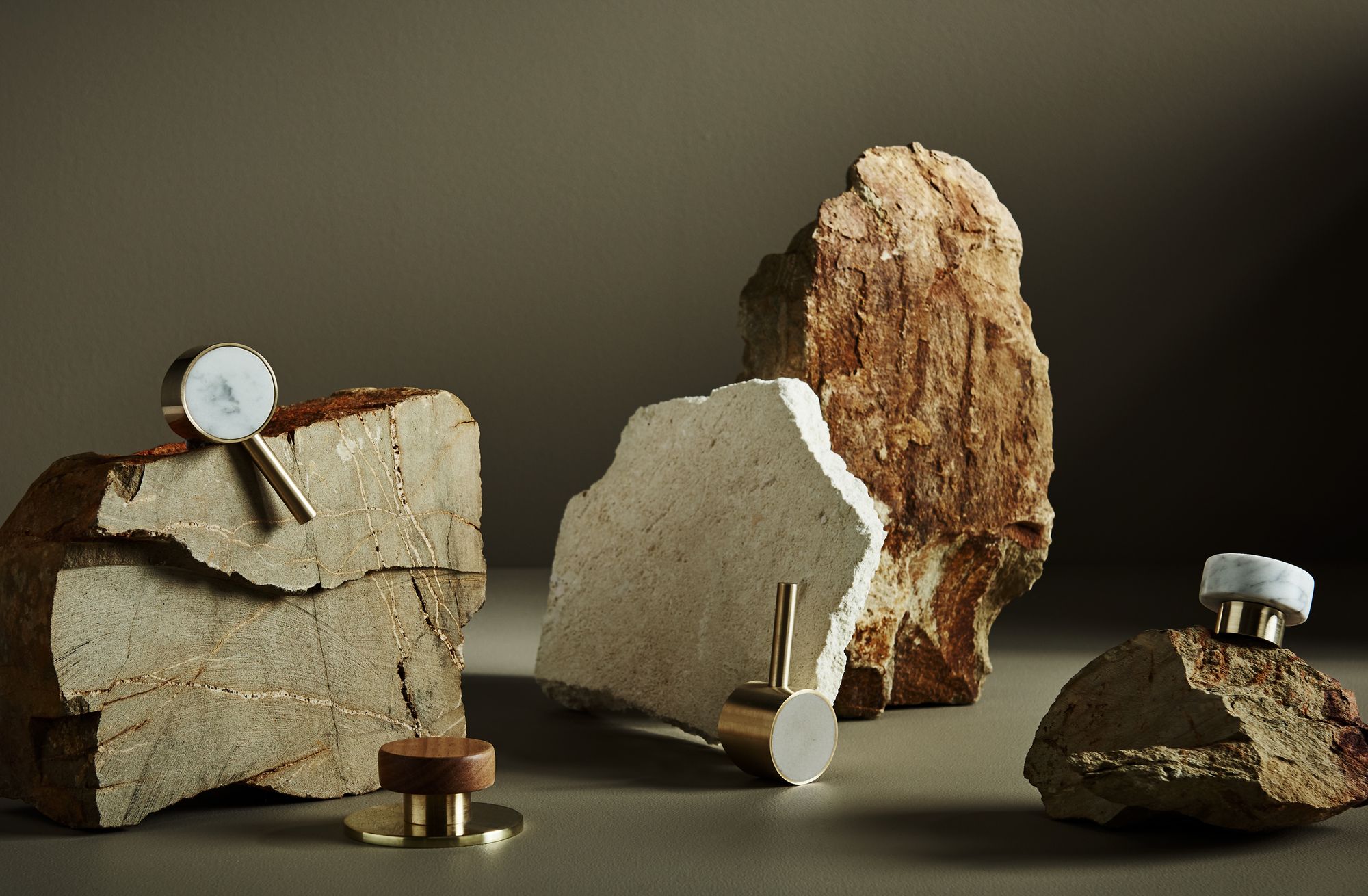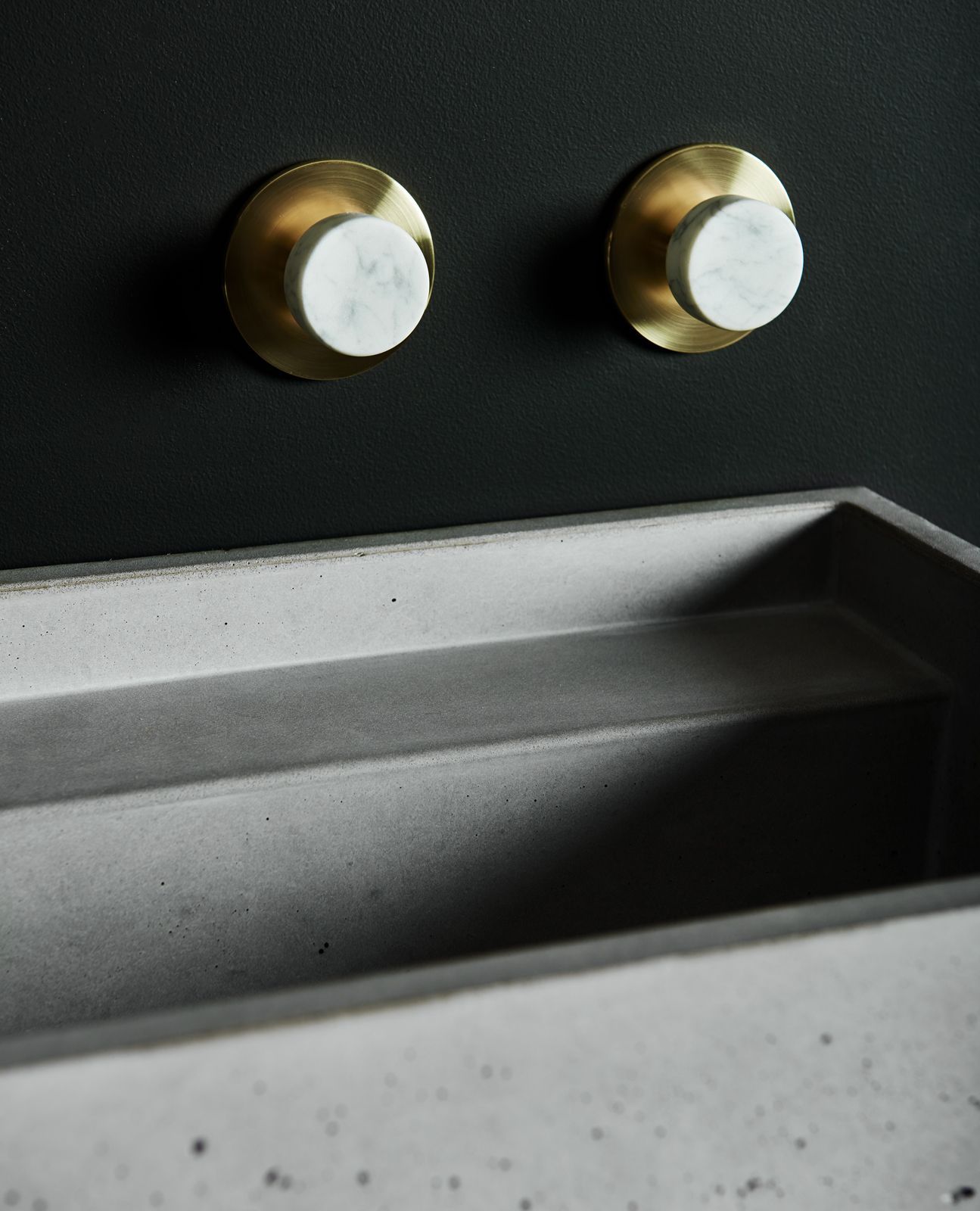 Maclatchy's exploration of materials didn't stop at timber. Over time, he expanded his creative canvas to include designing with raw materials such as marble, timber, concrete and brass. This period reshaped the landscape of traditional tapware manufacturing. He notes that this evolution marked his transition from a mere "carpenter maker" to a "designer/maker".

In 2019, Oliver reached a pivotal moment in his journey when he unveiled a collection that represented the epitome of his craftsmanship. The introduction of the Lily and Mila disc taps, showcasing a mixture of marble, brass and timber, revolutionised the realm of minimalist tapware. The design, both bold and robust, exemplified Oliver's ethos of "letting the material do the talking.". Reflecting on this collection, Oliver shares, "I'm still really proud of it," this collection, in essence, became a poetic tribute to the materials that are integral to his creations.

One particularly special collection that Oliver holds dear is his recent collaboration with Georgina McWhirter on a resin range named Chromablock. A three-year journey of design and prototyping birthed this innovative range, which he claims is a game-changer: "There is literally nothing like them anywhere, and I'm so proud to still be making new exciting different designs."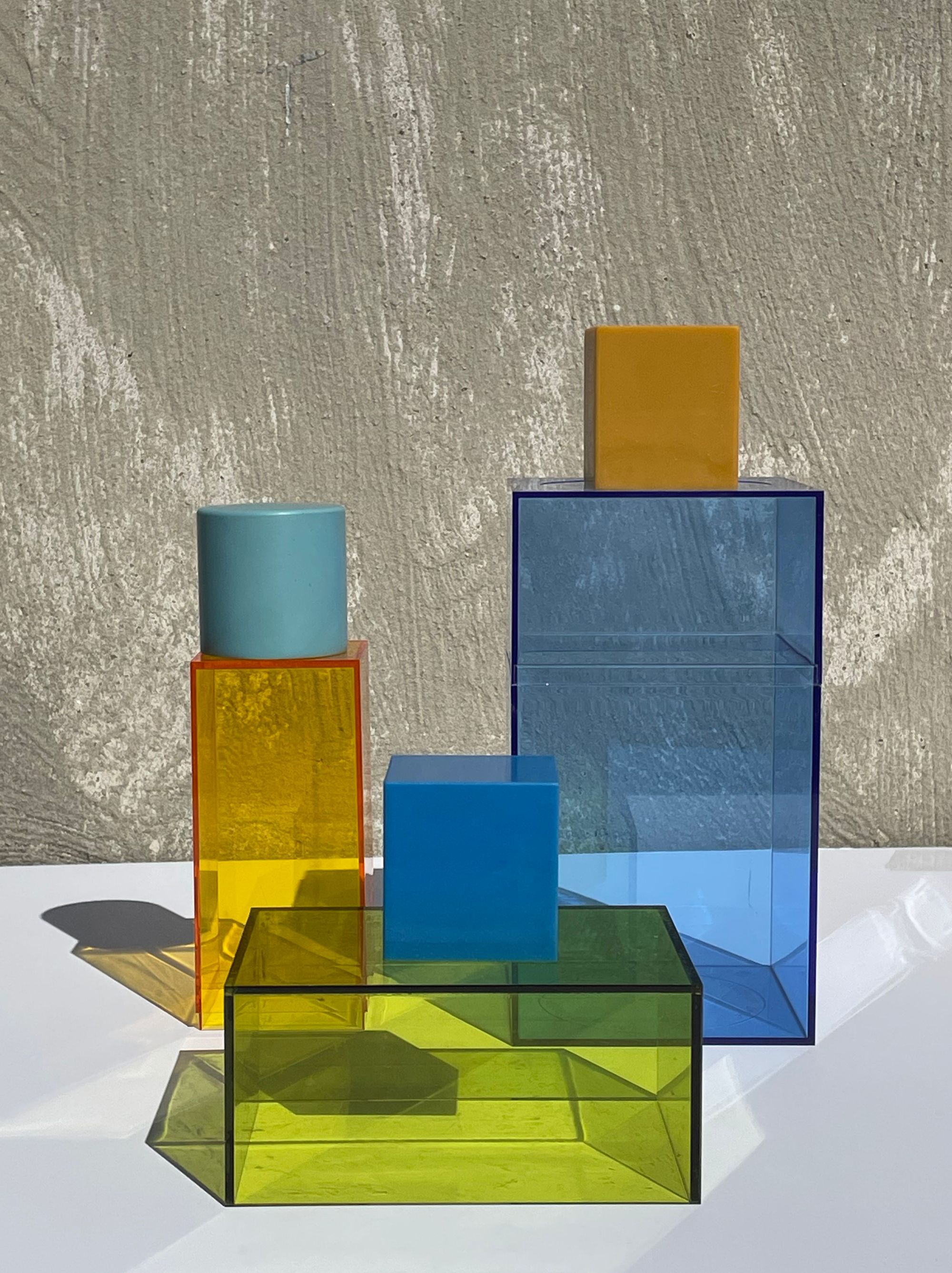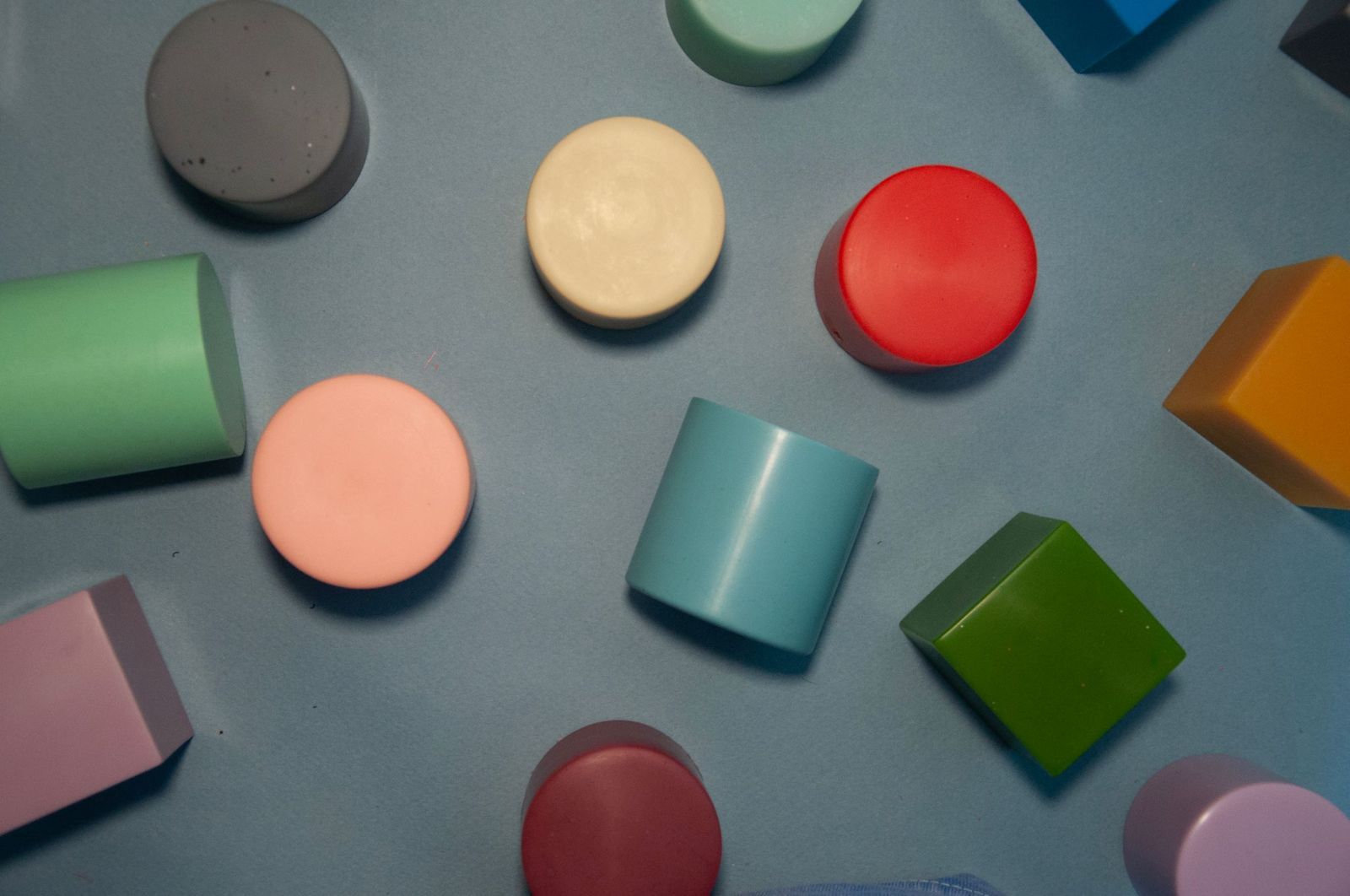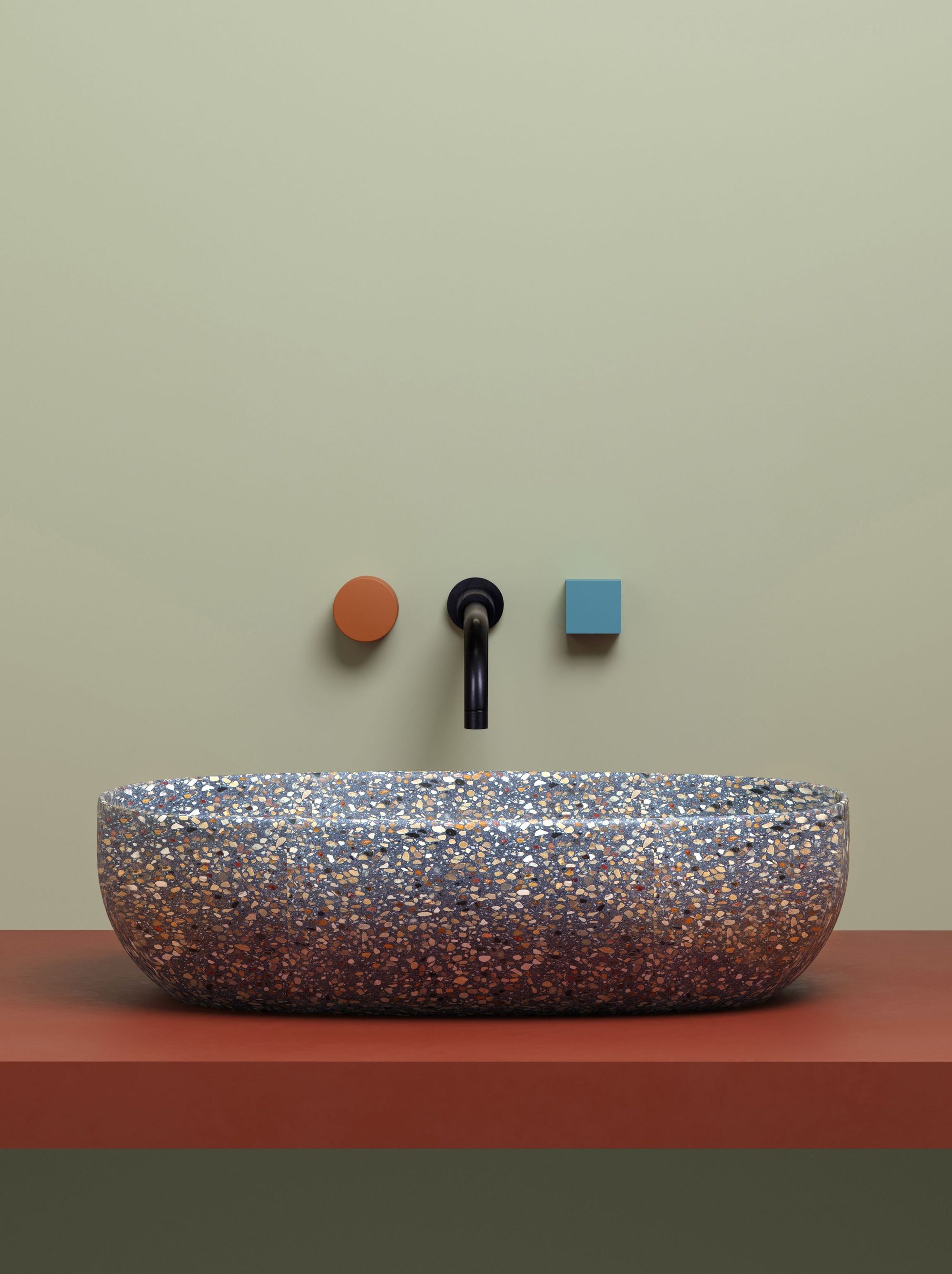 Oliver's creative process, while seemingly simple, requires a lot of hard work and perseverance. His advice to anyone looking to venture into handcrafted furniture or fittings is to truly love what you do, stay resourceful, and work hard. He admits, "It doesn't sound very cheerful, but if I were to go back in time and give myself some future insights, that's what I'd say."
As for the future, Maclatchy's mind is abuzz with ideas. Though he just launched Chromablock, he teases about an upcoming accessories range, encouraging those to "keep your eyes on my Instagram and website for towel rails, toilet roll holders, robe hooks, soap shelves."
For anyone looking to experience the magic of Oliver's craft, his showroom in Brunswick West, open by appointment, is a treasure trove of his creations. Oliver Maclatchy continues to push boundaries, defy the ordinary, and continually reshapes the landscape of craftsmanship, standing as a dynamic force in the ever-transforming world of design.
To find out more about Wood Melbourne and keep up to date with their latest releases, visit their website and Instagram.
---
Chromablock Collection
To discover more about Wood Melbourne X Georgina McWhirter's Chromablock collection: Click Here