Whispering Smith. Perth, Western Australia
Words by Sandy Anghie. Photography by Ben Hosking. This story was originally published in The Architect magazine, an official publication of the Australian Institute of Architects.
Growing up on a farm in rural Victoria, Kate Fitzgerald learnt how to run a business early in life. "Mum and dad encouraged me to be a part of the farm from a young age–whether it was rounding up or shearing sheep, or driving the tractor," says Kate. "I also learnt how to solve problems creatively. There was no Bunnings around the corner!"
Another lesson from farm life was how to care for the environment. "While other kids were away on holidays, I would be at the farm planting trees," Kate said. "We would plant thousands each year. There are now approximately 30,000 trees on the farm and an enormous variety of flora and fauna, including echidnas."
It was these early experiences that have shaped Kate's career to date.
While studying architecture Kate worked for a number of practices in the city but quickly realised that she wanted her independence and to run her own business her way. So straight out of university in 2010, Kate established Whispering Smith.
Kate's first project was for her parents – the renovation of a rundown farmhouse. The budget was tight, so while she engaged trades to do the work she couldn't do, including plumbing and electrical, she learnt from the carpenter and completed many aspects of the project herself. "This first project taught me how to do the best you can with what you have," Kate says. "There is always a budget–both financial and for the environment."
The completed farmhouse project led to further commissions from others in the community and Kate's Whispering Smith was up and running.
In 2013 Kate moved to Perth and started developing with her father as an investment partner. One of her first Perth projects, the carbon neutral, House A, gained widespread recognition–not only for the beautiful design, but also for its sustainability credentials and novel approach to increasing density in the suburbs–all on a modest budget.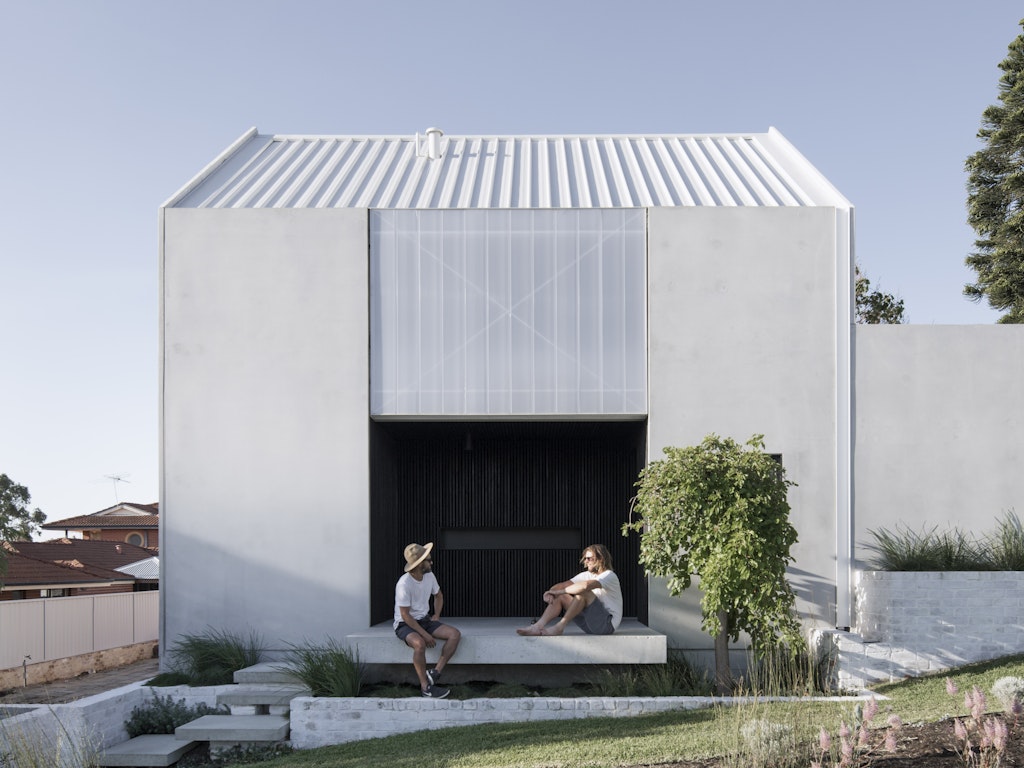 Kate includes basic principles of sustainability in every design including careful orientation, passive solar design, careful choice of materials and aiming to retain existing structures. These are a given for Whispering Smith. However, where she can, Kate likes to push unique innovations in sustainability.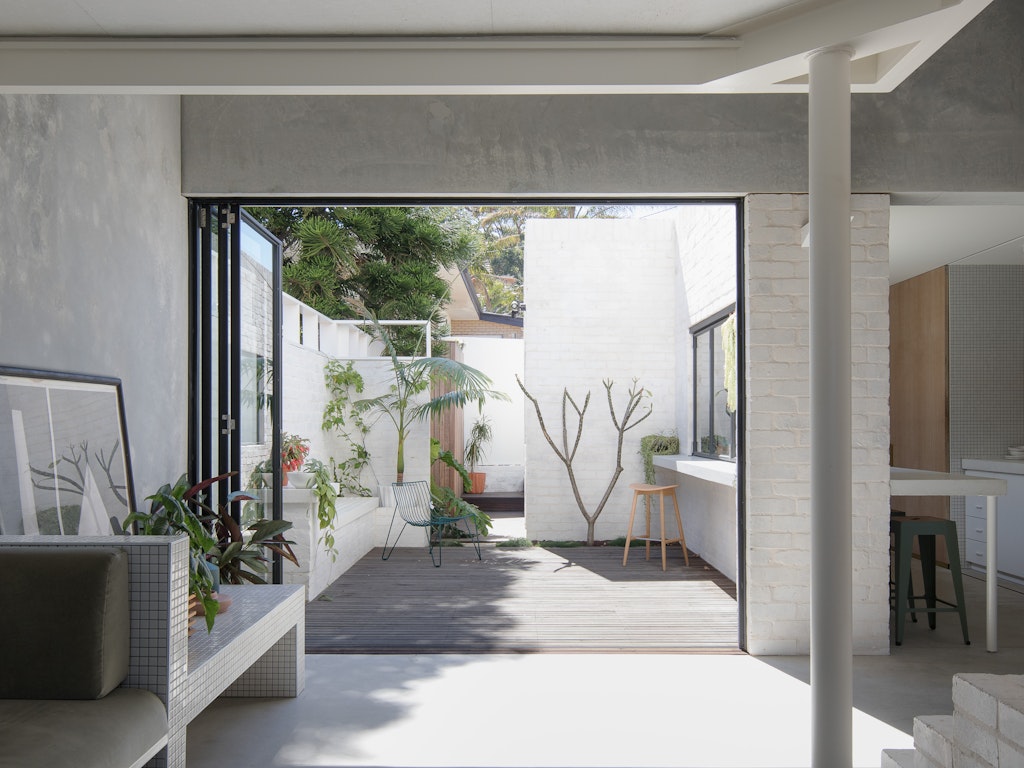 For example, with House A Kate used a mix of concrete that has 65%of the carbon-intensive cement replaced with slag, which is an industrial waste that comes from making iron. This is a mix rarely used in the residential market, but they proved it can work.
More recently, Kate has been experimenting with designing for the Nyoongar six seasons. "The six seasons are more relatable than the four colonial seasons," says Kate. "In particular, I am working towards the home capturing breezes at certain times of the year."
But for Kate, the point of difference for her practice is not what they do but rather how they do it. "There are many great practices in Perth that apply the same principles of good design," says Kate. "What makes Whispering Smith different is our culture."

Whispering Smith values women, and everyone, as equals. "There is no hierarchy in our practice," Kate says. "We are all equals, from graduate up, and we all chip in with whatever task needs to be done." This ethos no doubt comes from Kate's farm upbringing, where it was all about teamwork and everyone lending a hand.
Kate is particularly proud of a recent initiative that has seen her small practice pay equivalent maternity leave to ASX Top 200 companies. "We make a tiny profit at Whispering Smith but when our first staff member took maternity leave we wanted to make sure she was looked after," said Kate. "We looked up what ASX Top 200 companies were paying and we paid that. We made it work."
Whispering Smith also seeks to create a happy, healthy and enjoyable workplace for everyone. "We reach out to, and work with like-minded people–whether clients, builders or trades," Kate says. "We work with legends. That's our motto." Kate describes how someone once said to her that while you may not be able to change institutions, you can create your own. Kate is doing just that.