Written by Sheridan O'Leary
The selected site is given some protection by a thick littoral forest canopy made up of Banyan, Blackbutt, Greybark, and the unique Kentia Palm, which makes up more than two thirds of the sensitive native vegetation on the property and is located on higher ground within this populated area.
On an island that is frequently windswept and uninviting, the close proximity of the woodlands fosters a sense of intimacy and refuge.
Working closely with the client and making the design process collaborative heavily influenced the overall architectural design. From this client collaboration along with extensive site inspections and consultation with planning authorities, it was decided to make changes to the existing small group of buildings in order to maintain as much of the material resource as is practical.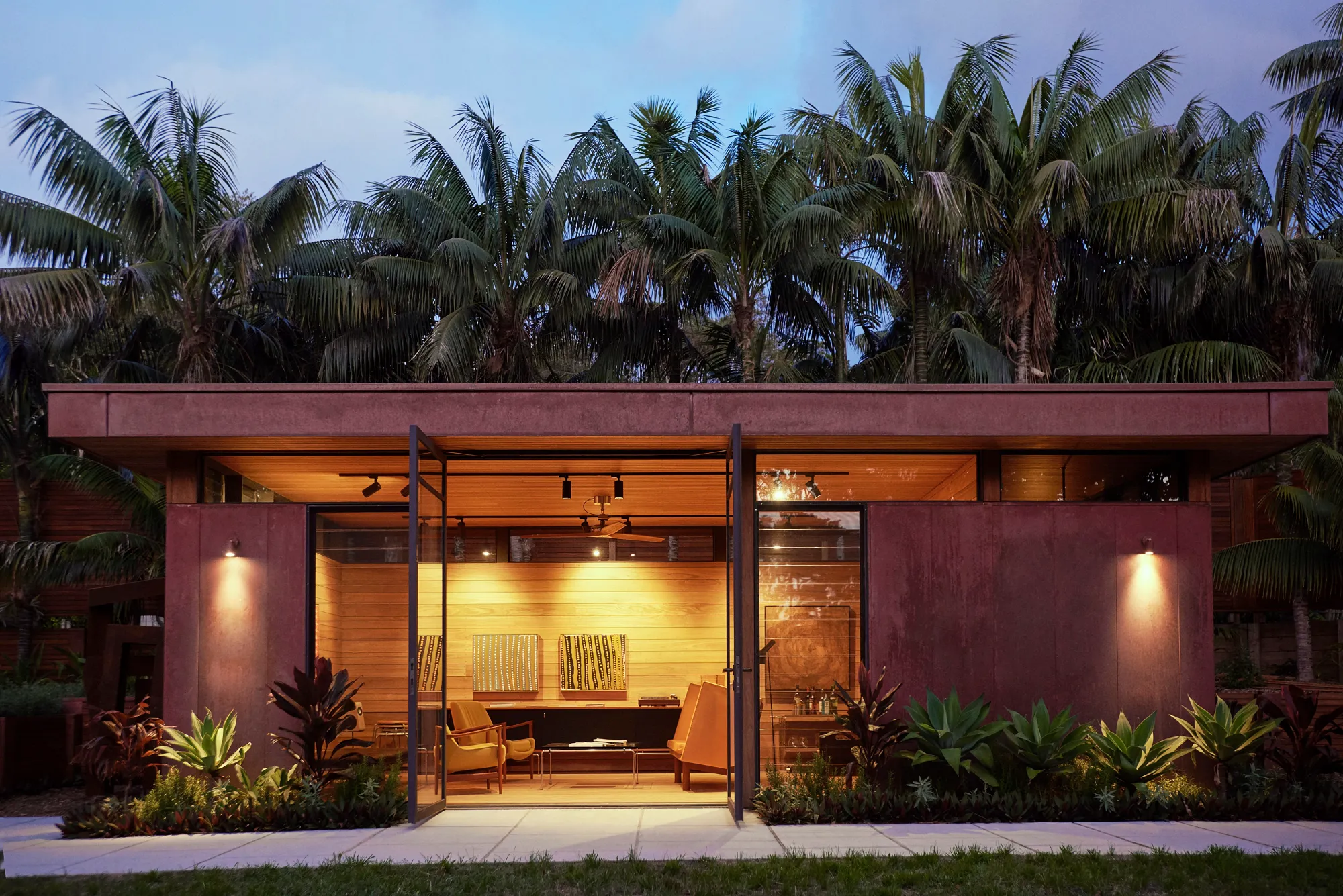 To improve sight-lines between buildings, create opportunities for the introduction of terraced landscape pockets, courtyards, and curtilage, and to create a sequential dialogue between the building and garden, secondary structures serving as storage, a transit waiting suite, and a site office were arranged.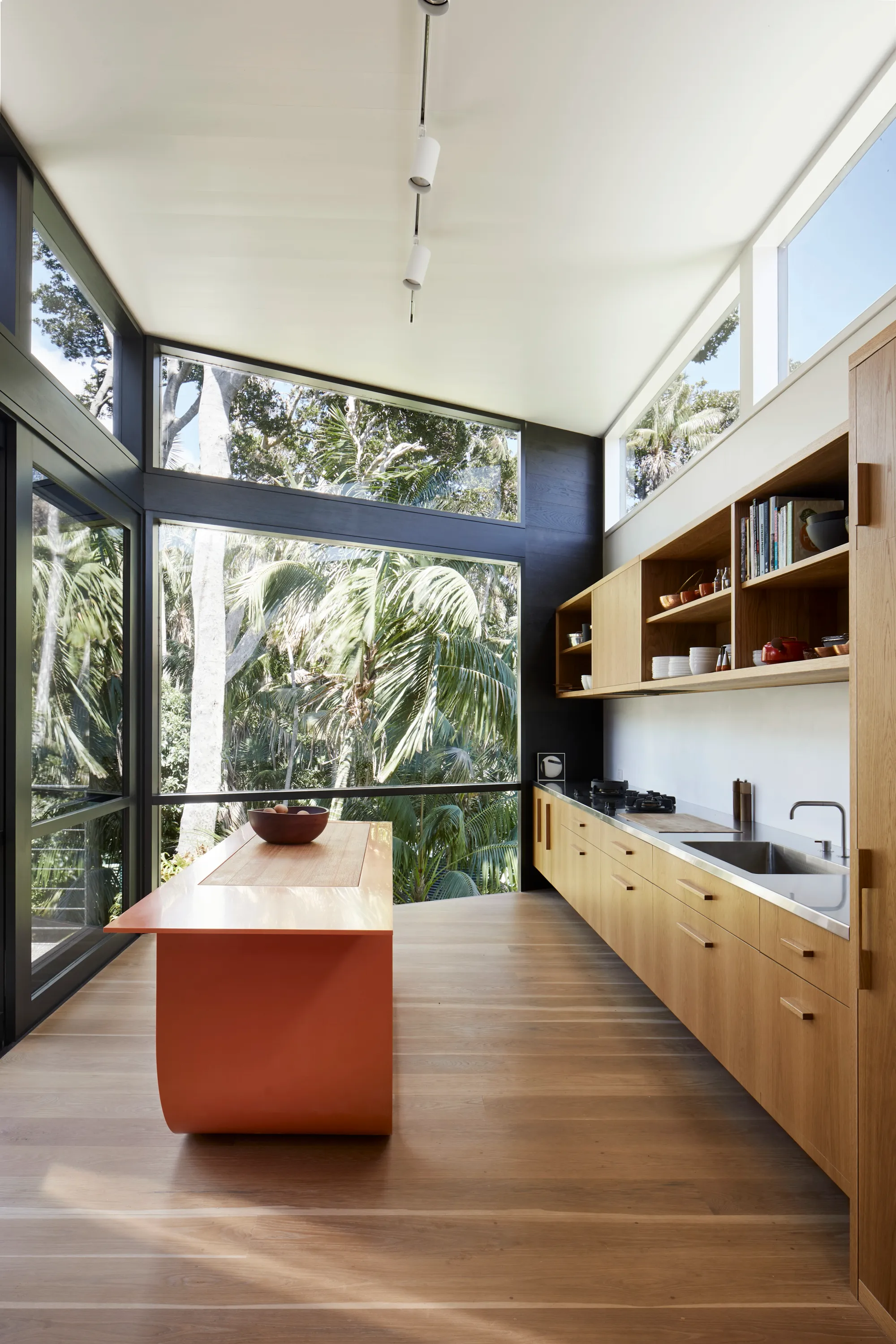 Materials had to be planned with shipping in mind, which necessitated close coordination between the architect, builders, and speciality fabricators. Blackbutt cladding, copper, and micaceous coated steel were among the low-maintenance, lightweight materials specifically chosen for their ability to age and develop character over time.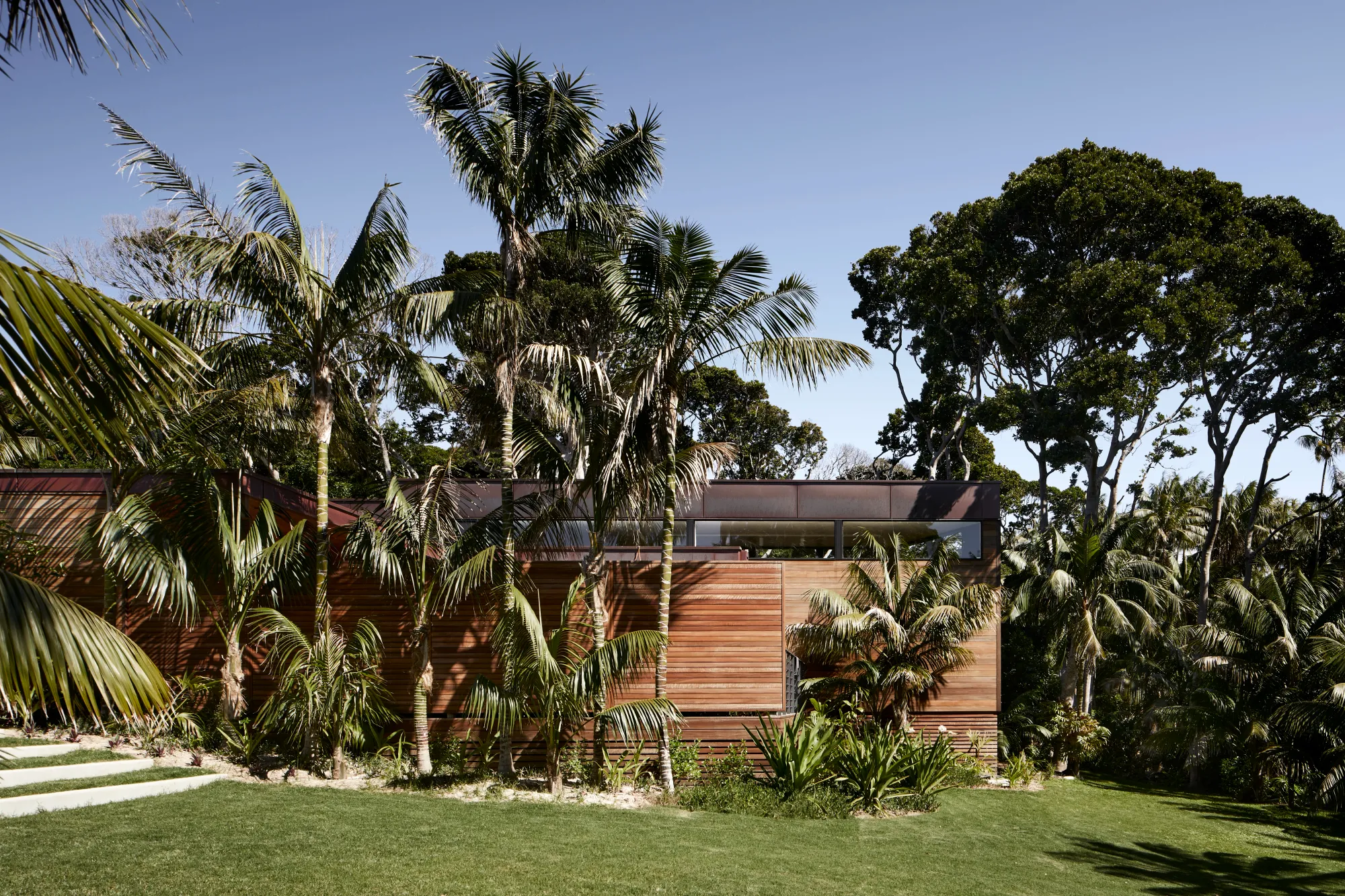 In order to allow guests to view and experience the surroundings in a variety of ways, window apertures are added to the building's volumes. Glazed roof lights are strategically placed to catch the spectacular night sky of the islands.

Project Credits:
Photographer: Alex McIntyre
Builder: BCD Constructions