Due to covid restrictions, more and more travellers had to look domestically for their travel plans so we thought we would make a place where you can find the best unique satys in the one place. We may be biased, but we think Australia has some of the top stay experiences in the world.
Below are a list of tiny homes that were recently featured on CO-escape.
Follow along to keep up to date:
Marramarra Lodge
Berowra Waters, NSW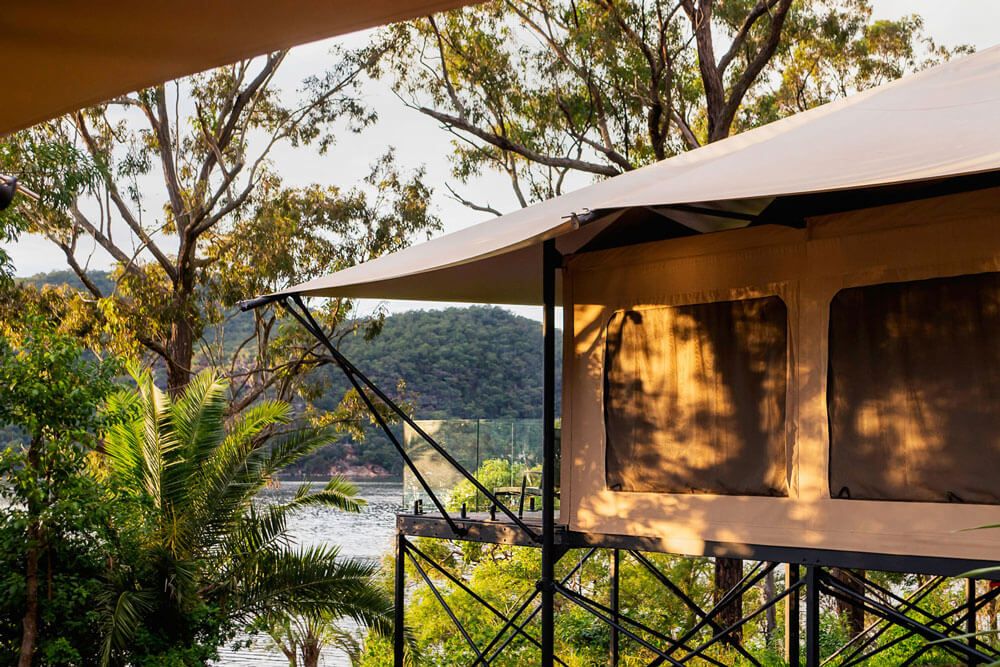 Nestled unobtrusively in native bush land surrounded by Hawkesbury River views, Marramarra Lodge delivers an authentic Australian luxury experience. Choose from fully appointed Peninsula Tents or stylish Hawkesbury Bungalows.  Known for privacy, gourmet meals, cultural immersion and breathtaking nature. Marramarra Lodge caters to a maximum of 28 guests and offers a unique, nature based, all-inclusive experience.
Photographer: Isabel Darling
Deluxe Eco Tent at Flinders Bush Retreats
Hawker, SA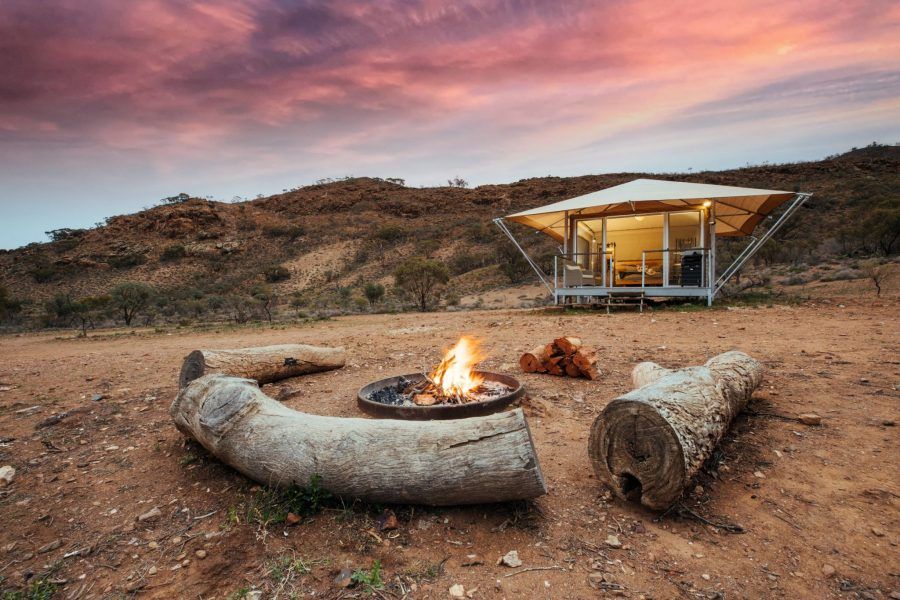 As the sunsets on the red peaks of the ancient Flinders Ranges, native birds settle for the night in the gum trees lining the Willow Creek. The kangaroos and emus share the water trough with sheep and cattle, oblivious to the guests gathered at Flinders Bush Retreats.
Hidden away in an almost untouched corner of the Flinders Ranges, is boutique farm stay Flinders Bush Retreats. 11,000 acres of ancient beauty owned and operated by the McInnis family, 5th and 6th generation graziers who have diversified into tourism to supplement their farm income during times of drought and market lows.

Deluxe Eco Tent is designed with minimal environmental impact creating the perfect nature based experience.
Photographer: Robert Land
Paperbark Camp
Jervis Bay, NSW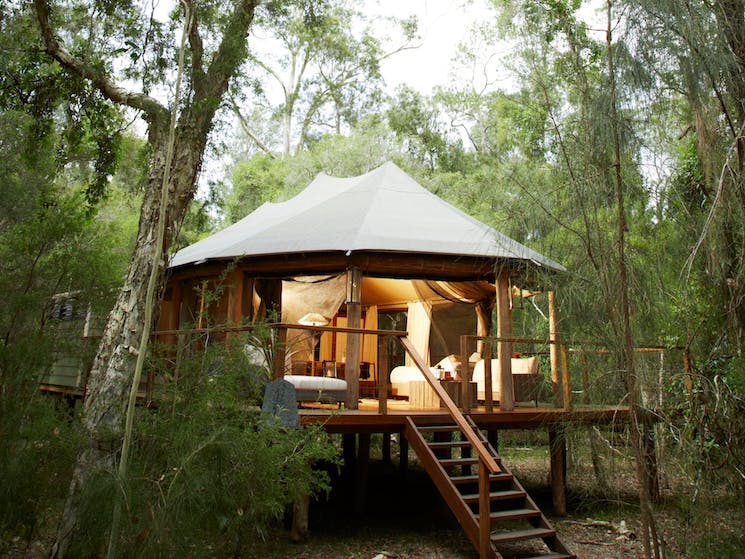 Combining premium tented accommodation with wonderful food & warm hospitality, Paperbark Camp is a peaceful bush retreat in beautiful Jervis Bay – think camping for grownups!⠀
⠀
Conceived over a few sundowners on safari in Africa in the eighties, Paperbark Camp officially opened in 1999 after years of dreaming and planning by the owners, Jeremy & Irena Hutchings. With the help of their family and a dedicated team of staff, the camp remains a family operated business and continues to be at the forefront of ecotourism and luxury camping in Australia.⠀
Sal Salis Ningaloo Reef Safari Camp
Exmouth, WA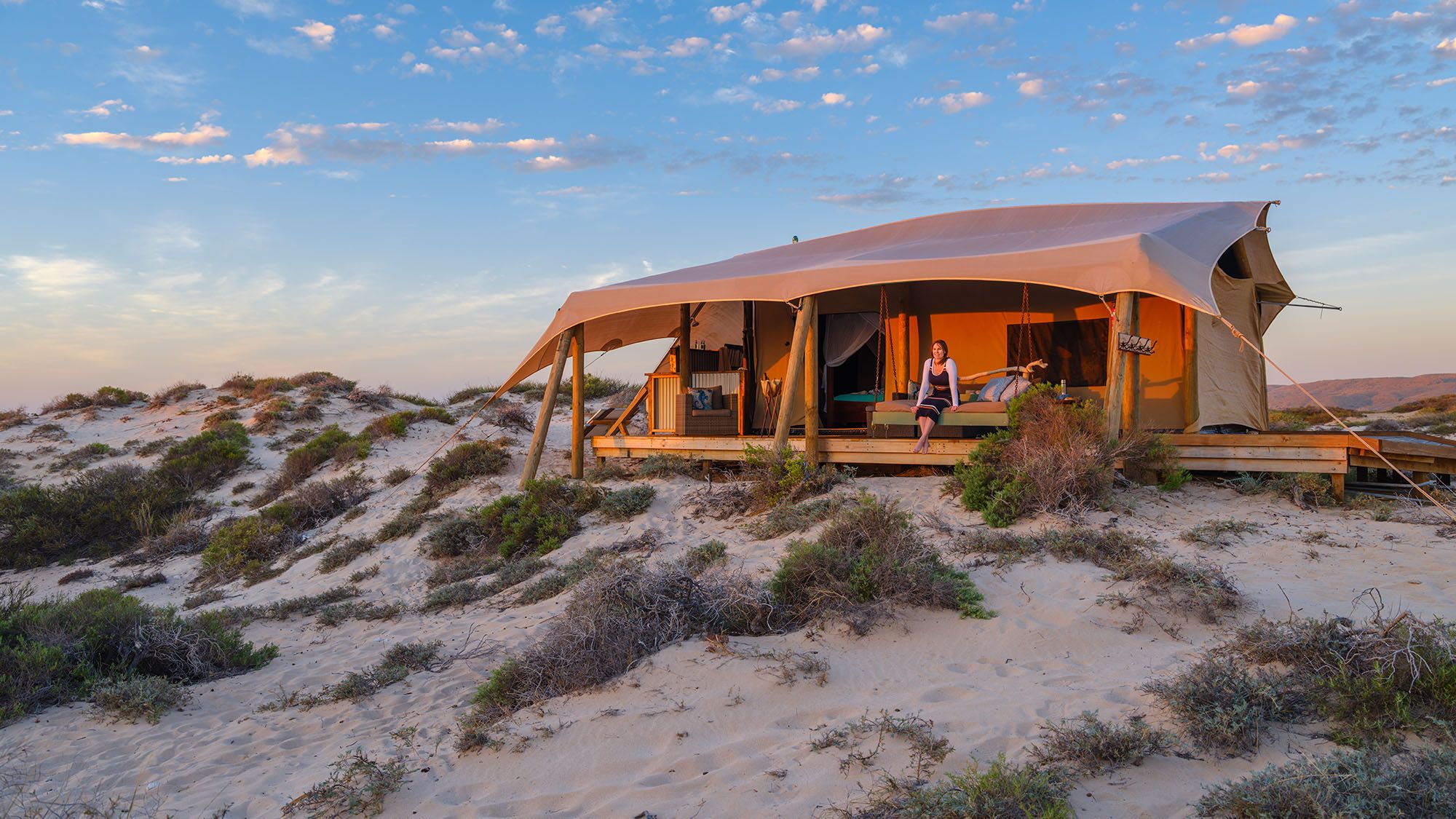 The eco-luxe wilderness tents are designed to help you unwind and escape to an utterly unique place.
Immersive sensory stimulation, with an experience that combines bush, ranges, reef and ocean.
Inside, you'll enjoy the non-negotiables: a comfortable bed, an eco-ensuite bathroom, drinking water and daily cleaning service.
Everything you need, with the ocean just 50 metres away.
Worrowing
Jervis Bay, NSW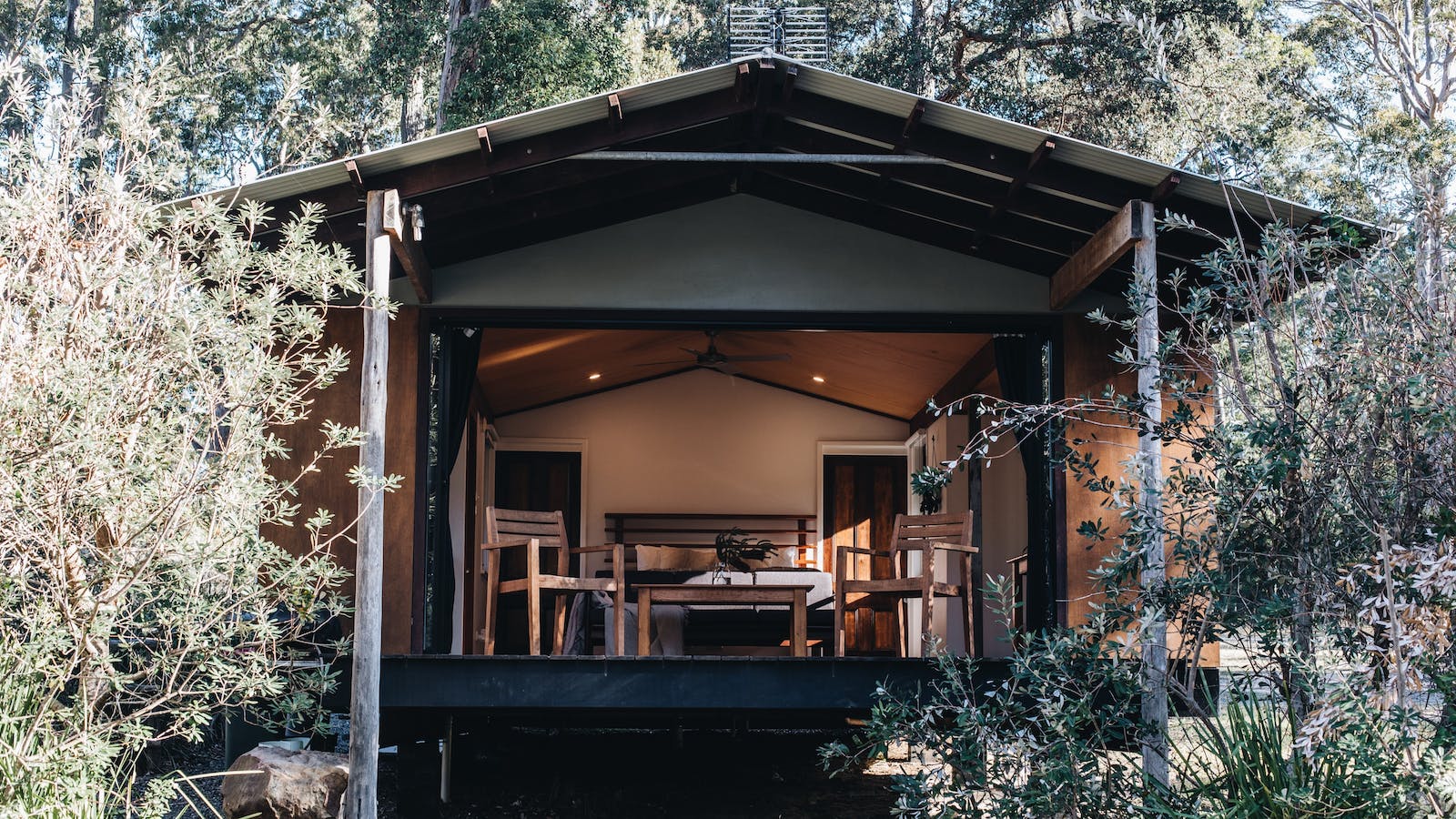 Worrowing is a historic 250-acre private property, located just minutes from the renowned white sandy beaches and turquoise waters of Jervis Bay. Worrowing offers a variety of boutique accomodation (farm houses, cottages, wilderness huts and boatshed studios), and events such as weddings and workshops. Surrounded by bushland and rolling hills Worrowing is a haven for a large mob of kangaroos, wallabies and an abundance of native wildlife who call Worrowing home. Our Wilderness Huts are a crowd favourite!⁠⠀
Photographer: Abbie Melle
Bamurru Plains
Point Stuart, NT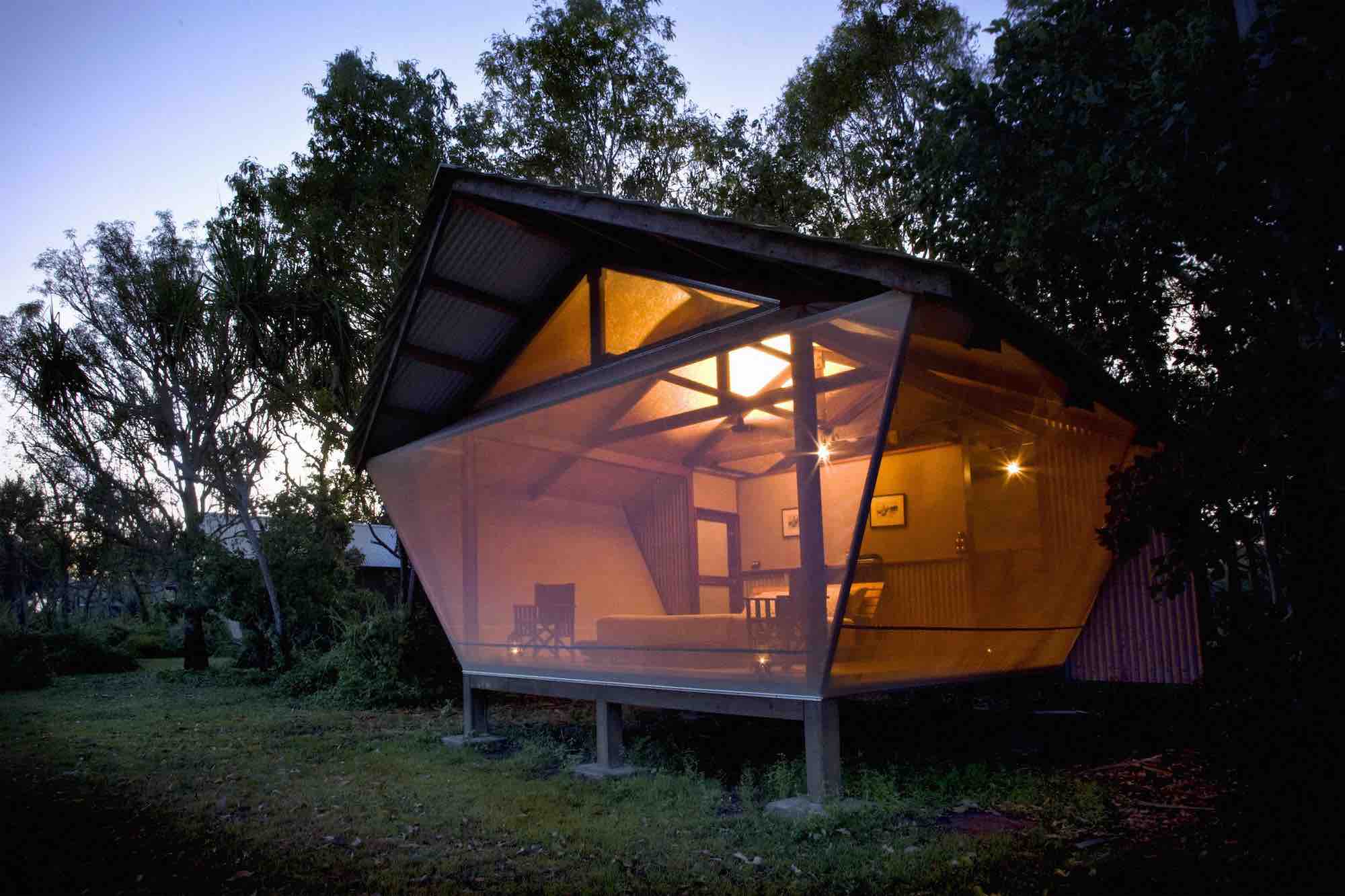 The 'Wild Bush Luxury' concept brings a uniquely Australian style to your stay – a down to earth yet attentive level of service; an appreciation of the finer details; and above all a team of hosts and guides who are passionate about the area and its wildlife.
Proudly without wifi or even mobile phone reception, a stay here allows you to focus on nature's stage show.
Bamurru is built amongst the savannah bush fringing the floodplains to provide a high level of comfort whilst giving guests unobstructed views of the surrounding wetlands and their teeming populations of birds and animals.