The Boyd Baker House, located in Long Forest, Victoria, is a remarkable testament to the collaboration between architect Robin Boyd and its original owner, Dr. Michael Baker. This architectural marvel was conceived out of a shared passion for geometric calculations and a desire to maximise space.
Dr. Baker, a mathematics lecturer, gave Boyd a simple directive: "as much space as possible." From this loose brief emerged a design centered around a captivating central courtyard, characterised by its precise geometry and the use of a "perfect square." Out of two original proposals, this design was chosen and became a true embodiment of mid-century architecture.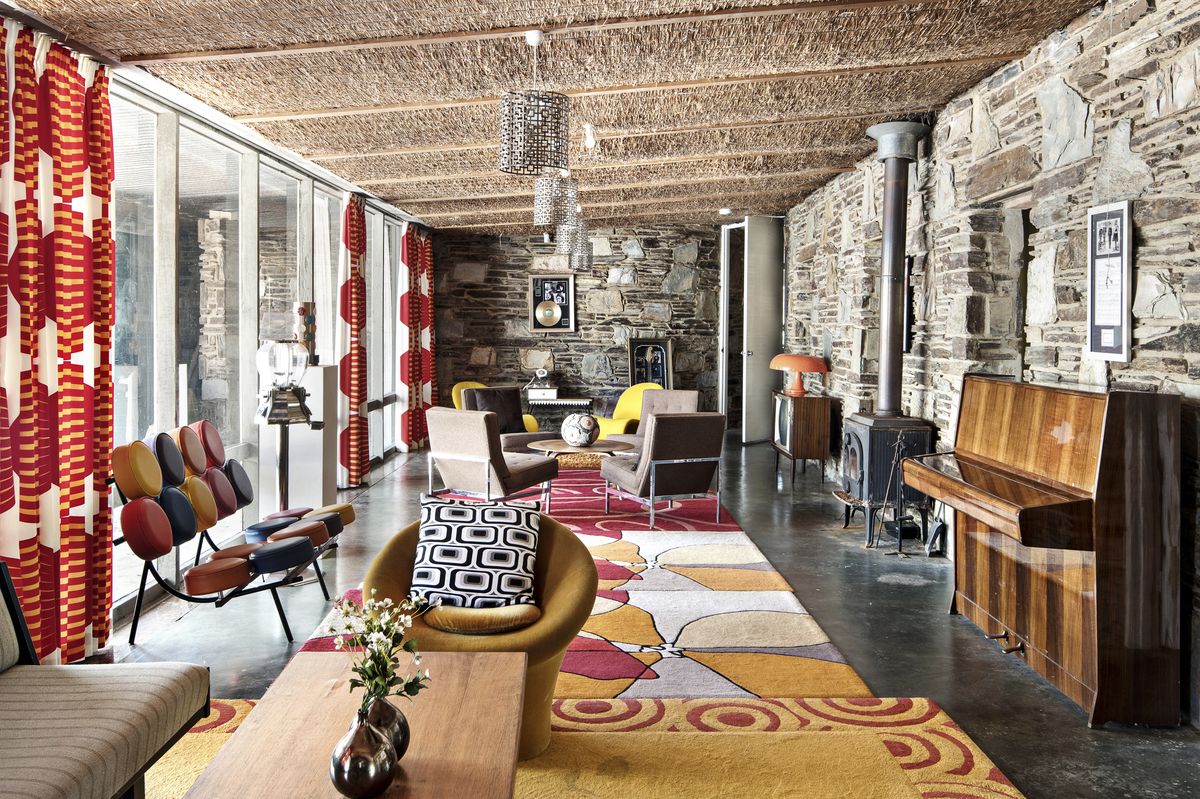 Today, the Boyd Baker House stands proudly as one of Australia's most significant residential buildings. Nestled within the serene beauty of native bushland, the property spans an expansive 35 acres and comprises three distinct dwellings. The main house, the smaller yet equally stunning "Dower House" designed by Boyd himself for Baker's mother-in-law, and the "Sir Roy Grounds Library" crafted by Roy Grounds to house Michael's extensive book collection.
These heritage-listed buildings are pristine examples of mid-century design, largely untouched except for a few internal renovations in the kitchen and bedrooms. Like all of Boyd's projects, the materials chosen for the construction of The Boyd Baker House exude warmth and durability, with Bacchus Marsh stone adorning both the interior and exterior walls.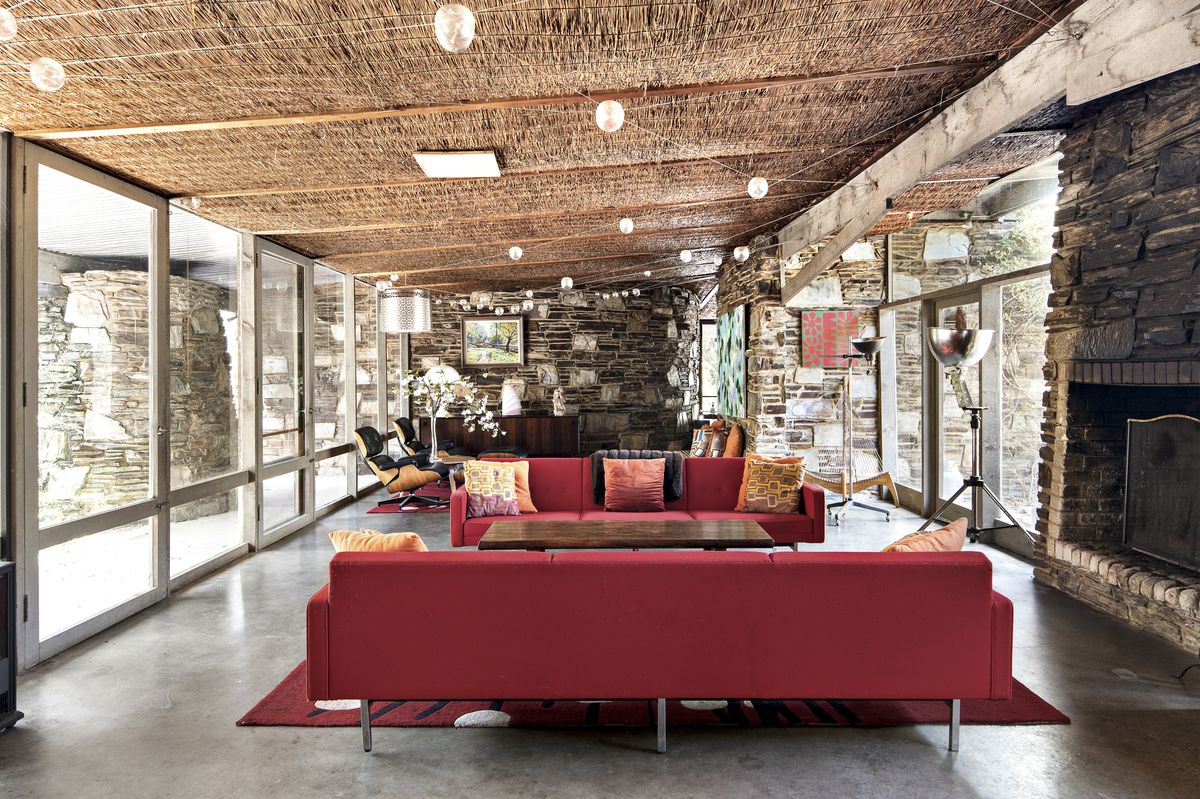 Now available on the market, this property presents a rare opportunity to own a heritage-listed gem from Australia's most influential architect. Buyers can choose to acquire the Boyd Baker House on approximately 19.23 acres, or opt for the Dower House and library on approximately 11.66 acres, either separately or together.
The Boyd Baker House is more than just a residence; it is a piece of architectural history that seamlessly blends with its natural surroundings, offering a unique and timeless living experience.