Designed specifically for solo business owners and freelance professionals, such as architects and designers, okke stands apart from other accounting software solutions as it is tailored from the ground up to meet their unique needs, rather than being built for big businesses.
Founded in Adelaide, okke emerged from countless conversations with hundreds of sole traders who expressed a sense of not having a suitable platform for invoicing, bookkeeping, and financial management, leaving them with two undesirable options: either paying for costly and intricate accounting software or wasting their valuable time by manually handling these tasks themselves.

At CO-architecture, our platform is built upon a strong advocacy for freelance and small studio architecture and design studios. They are the driving force behind what we do. Upon connecting with and talking to directors and freelancers we recognise the challenges and time-consuming nature of managing invoices and bookkeeping each month. It's a skill that isn't extensively taught in university; rather, it's more of a skill acquired through hands-on experience in the field. Whether it be learned from mentors or previous work experience, it is not necessarily a strong suit for many architects and designers. Their passion lies in designing spaces for clients and solving architectural problems, rather than delving into financial intricacies.
That's why we believe that okke is the ideal solution for our community, addressing these concerns and providing a perfect fit for our industry. Okke is custom-designed to cater to the freelancers and small studios specific needs, offering a comprehensive range of features that effectively streamline your tasks, saving you time and alleviating stress. And the best part is, you get all these benefits without the burden of a hefty price tag.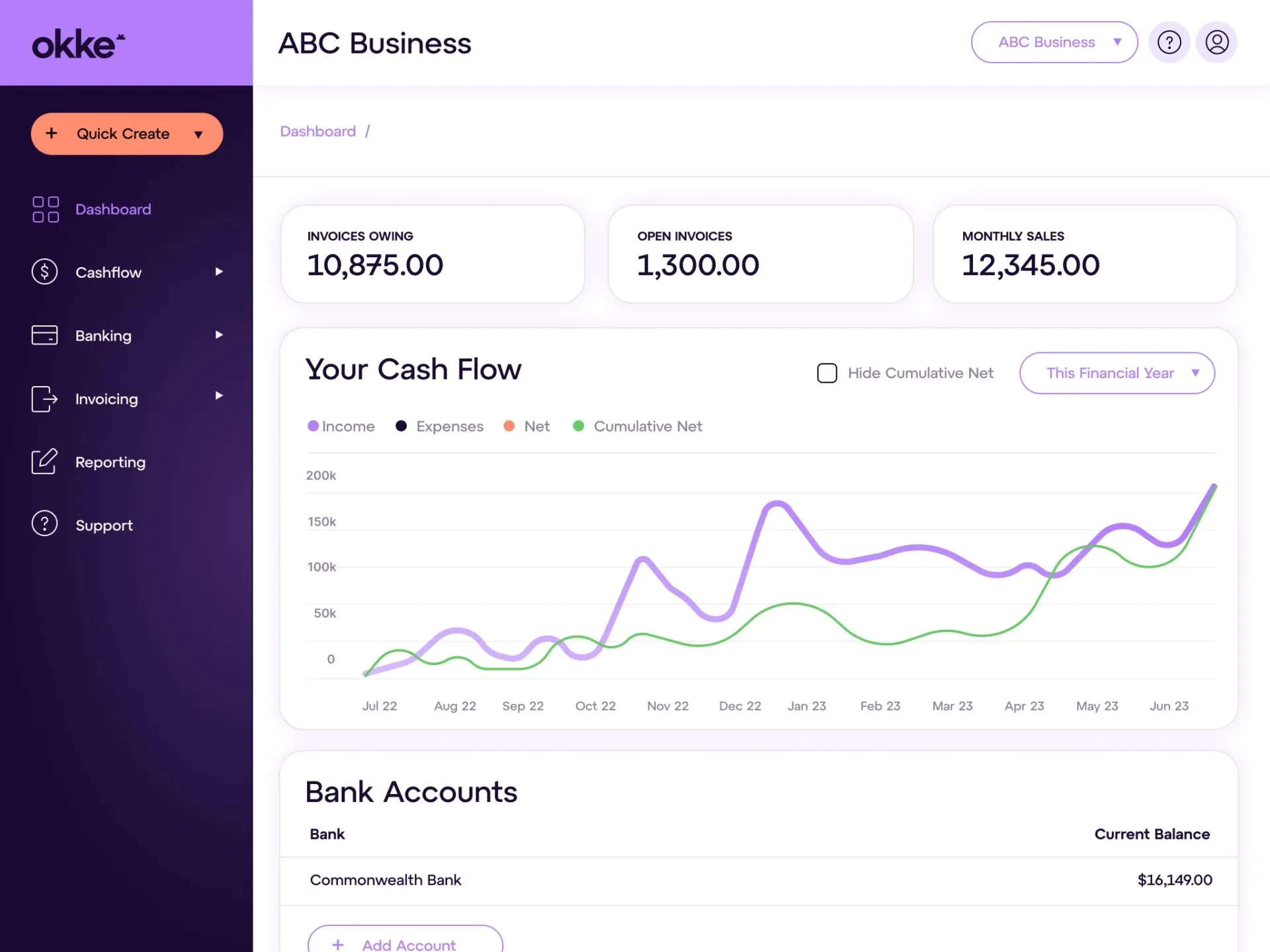 Here are some of the features that we believe would greatly benefit our community:
Quickly get set up and start sending unlimited quotes and invoices within minutes.
Get paid faster by offering easy online payment options to your clients.
Connect directly to your bank to automatically track your business transactions.
Easily sort your income and expenses into different categories.
Automatically track tax and GST.
Plus, none of our features have any usage caps. This means you can send as many invoices as you want, track unlimited expenses, and grow your business without growing your costs!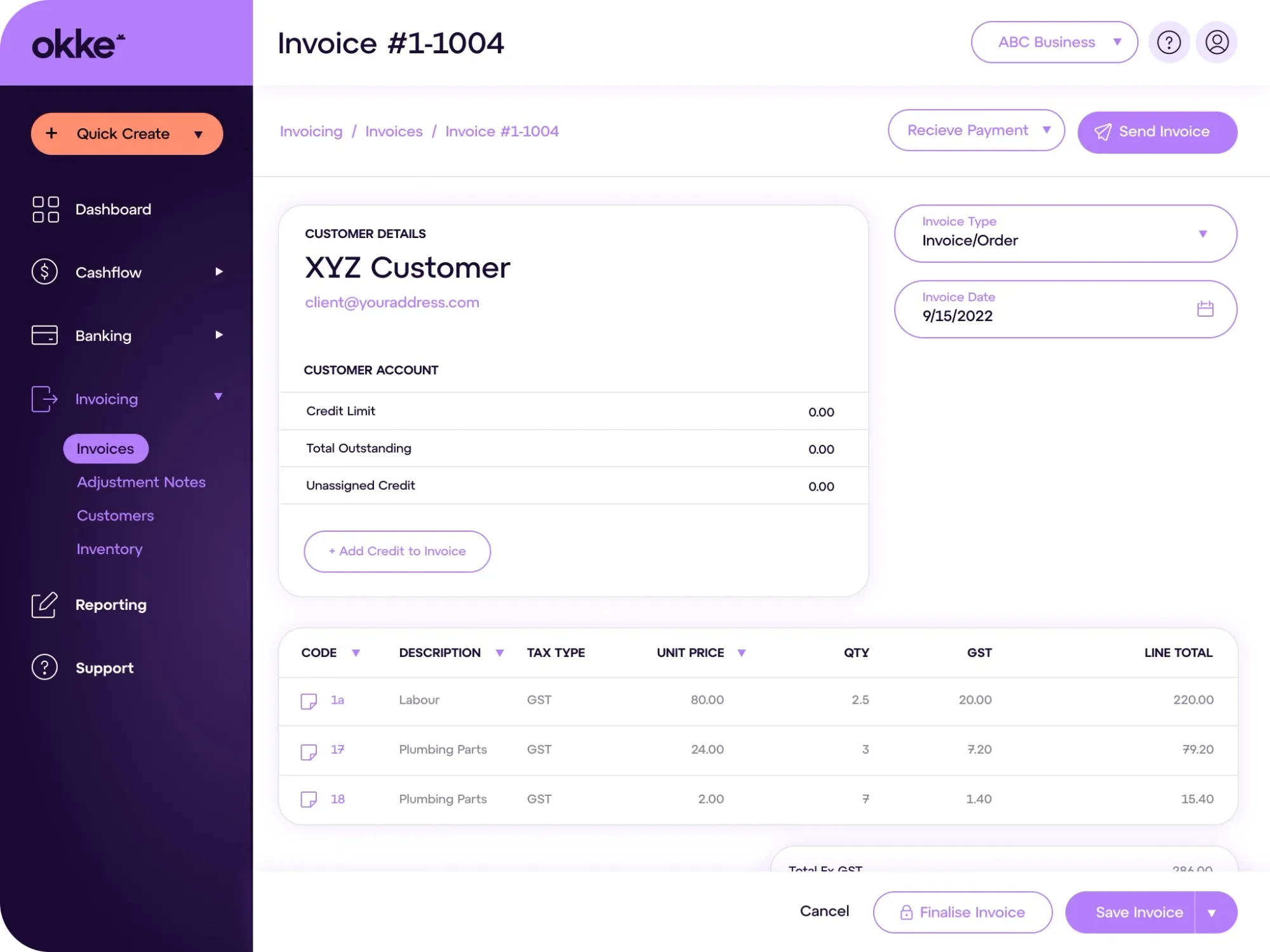 Being a small Australian business, okke prides itself on being readily accessible to its users and continuously adapting its services to meet their evolving needs. Taking feedback into account, they are actively working on implementing future features, including an automated expense management system that eliminates the need for paper receipts. Additionally, okke is focused on enhancing invoicing capabilities with features such as automatic reminders, supplier tracking, expanded invoice customisation options, and much more.
For a limited time, members of the CO-architecture community can enjoy a risk-free trial of okke for a full six months without any cost. With no lock-in contracts, hidden commitments, or deceptive tactics, getting started is a breeze. Simply create an account and embark on your okke experience today.

Start your free six month trial today:
*offer valid until June 30 2023