The Urban Masseria, a project by Kreis Grennan Architecture, is an alteration and addition to a family home that beautifully blends functionality, aesthetics, and a sense of togetherness. With a focus on upgrading the front of the house and extending the rear to create an open plan kitchen and dining space, the architects have successfully created an environment that caters to both everyday family life and special occasions. Inspired by the warm atmosphere of Italian Masseria farmhouses, the design captures the essence of communal gatherings and creates a space that nurtures connections.
At the heart of the home lies the kitchen, serving as the focal point where family members can come together to celebrate the beauty of everyday moments and create lasting memories during special events. The versatile design ensures adaptability, comfortably accommodating four people on a regular basis and seamlessly expanding to host larger Christmas gatherings with the addition of an extended table. Despite the space facing south, the ingenious architectural approach allows abundant natural light to grace the interior, bathing it in a radiant and welcoming ambiance. To ensure functionality throughout the day, an essential coffee station has been thoughtfully incorporated, empowering one of the owners to remain energised and efficient.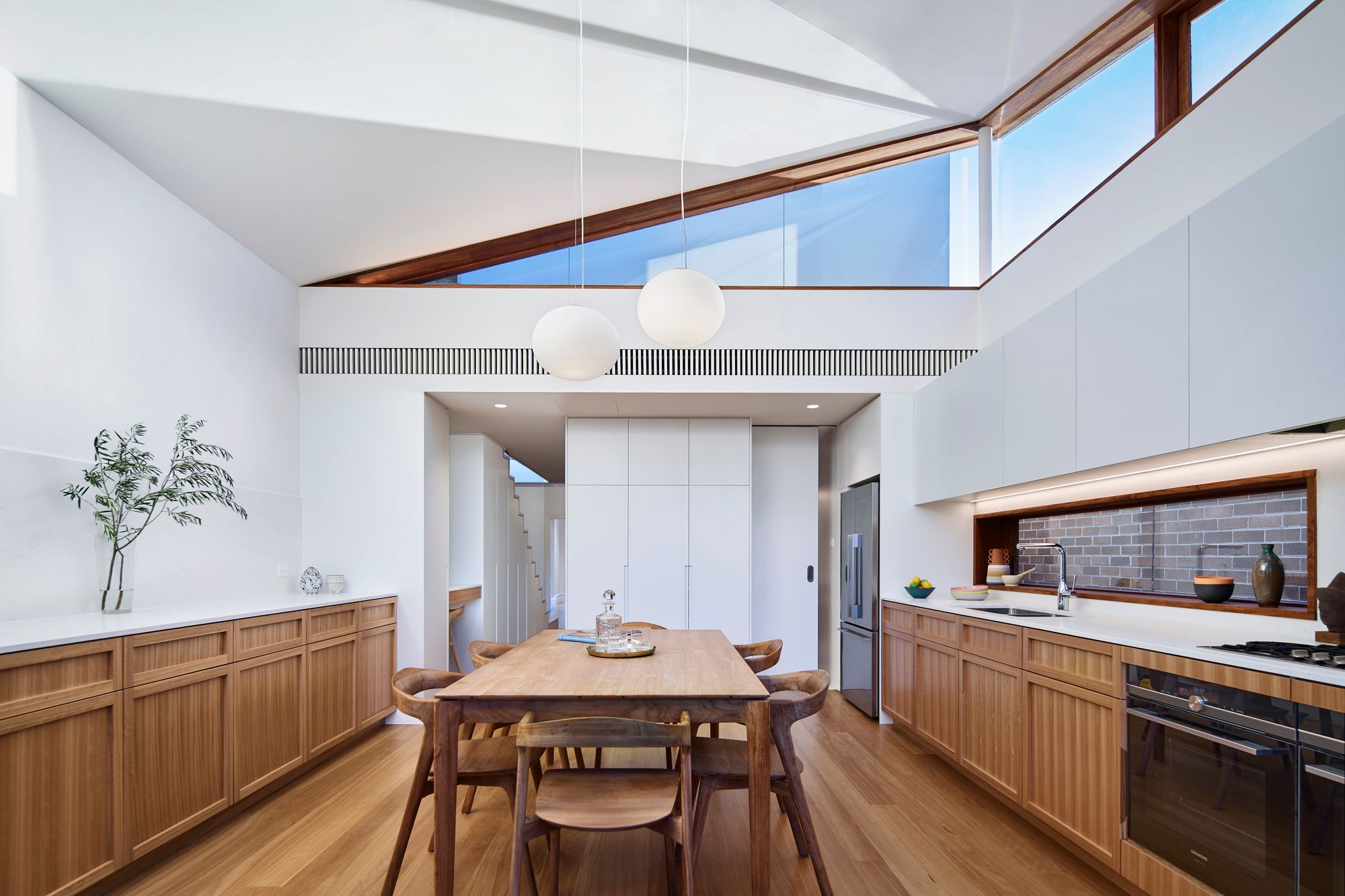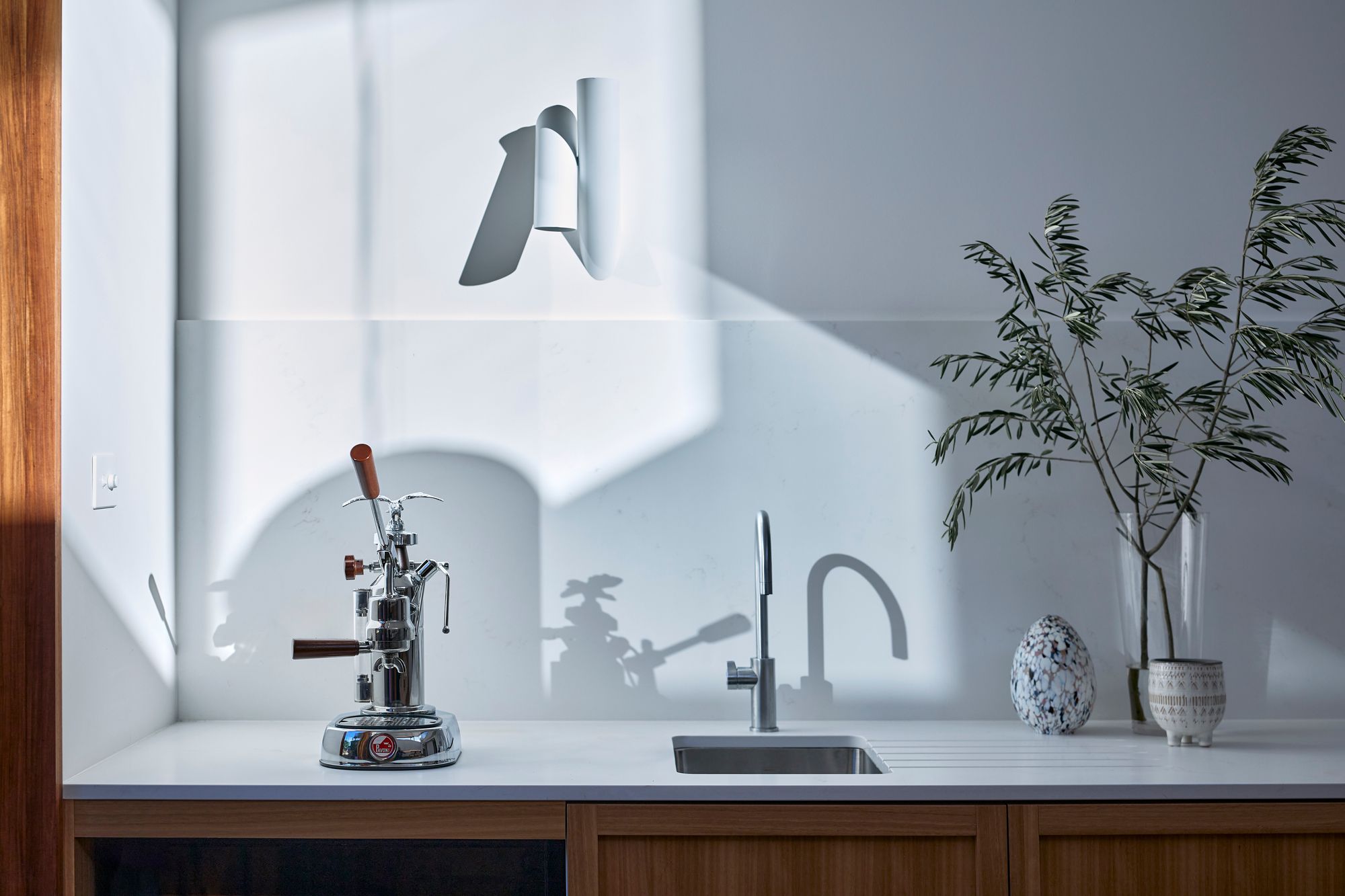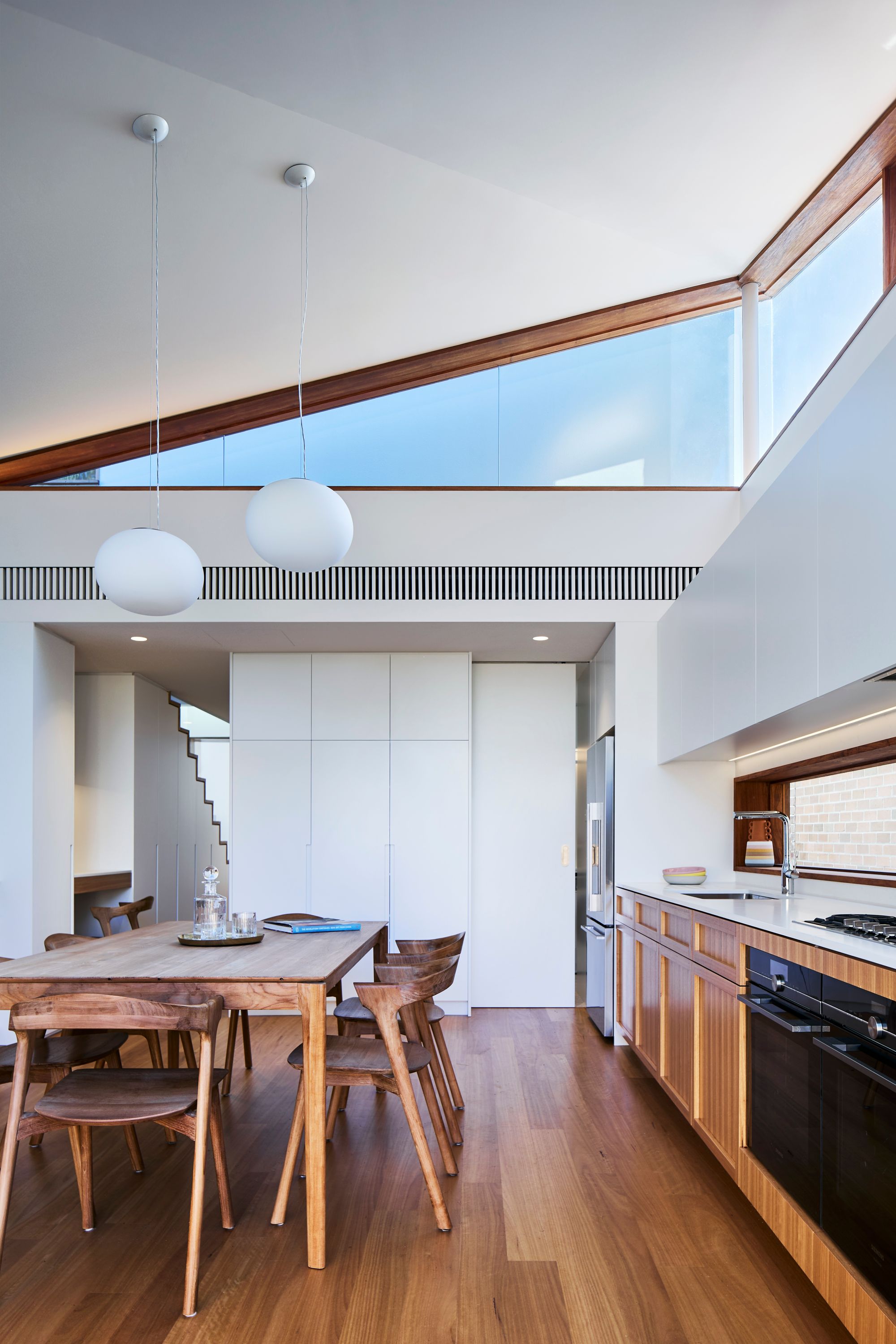 The selection of materials in the Urban Masseria reflects a harmonious blend of durability, natural aesthetics, and a warm embrace. The interior walls are a smooth white render, referencing the external painted brick walls. The roof dons the protective and visually striking Lysaght Custom Orb Accent 21, adding a distinct touch to the overall design. Crafted with meticulous precision, the windows, doors, flooring, and stairs exude refined craftsmanship, featuring Against the Grain and Blackbutt by Hurford respectively. The joinery elements, fashioned with Blackbutt veneer and poly by Total Kitchens, lend an elegant touch, completing the space with a sense of sophistication.

The Urban Masseria, designed by Kreis Grennan Architecture, is a testament to the power of architecture in fostering family connections and celebrations. Through the thoughtful arrangement of spaces, the architects have created an environment that seamlessly accommodates both everyday activities and special occasions. Inspired by the charm and atmosphere of Italian Masseria farmhouses, the design embraces the essence of farmhouse kitchens, providing a warm and inviting space for the family to gather. The use of high-quality materials and meticulous craftsmanship further enhances the aesthetics and functionality of this remarkable home.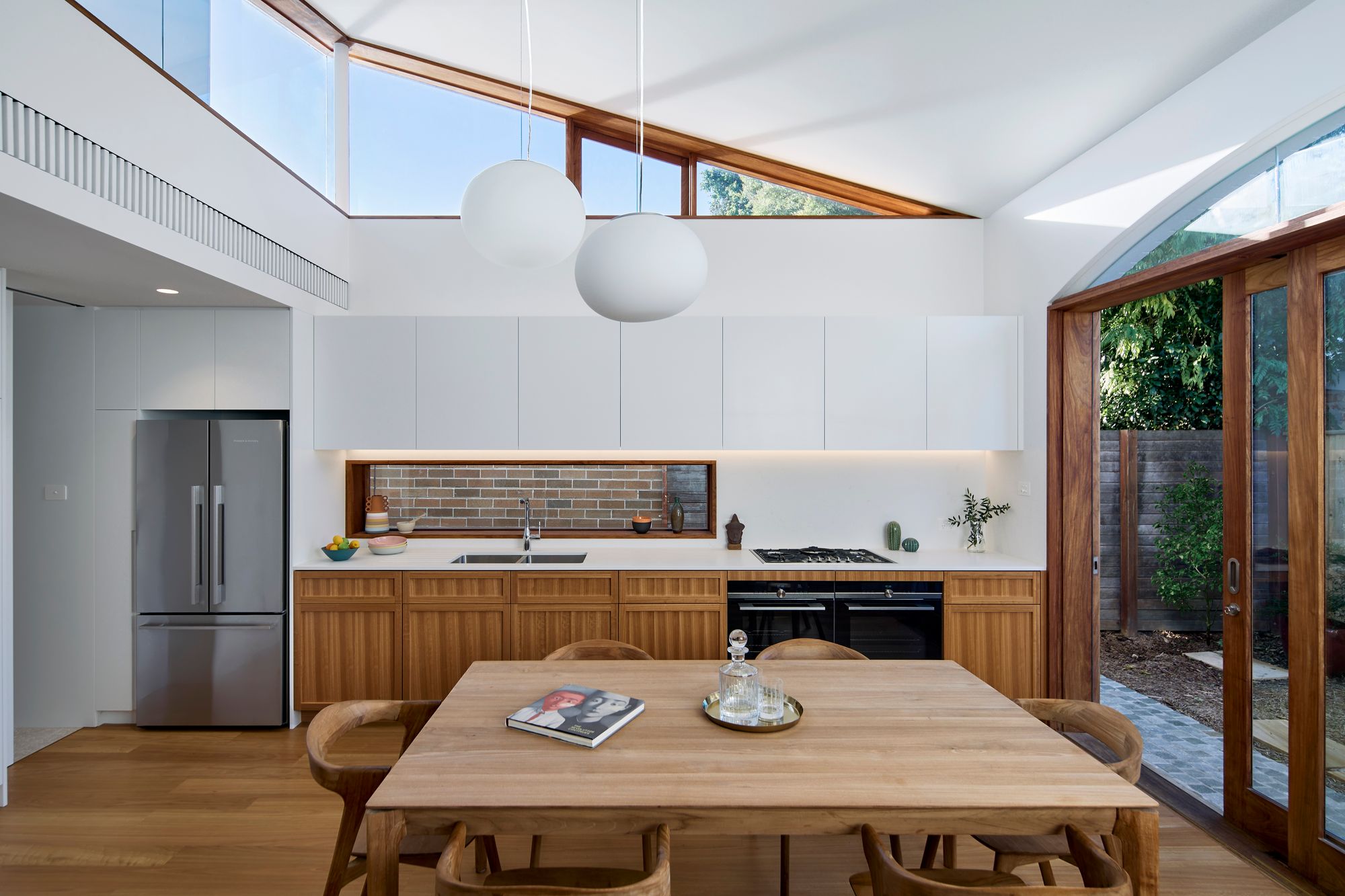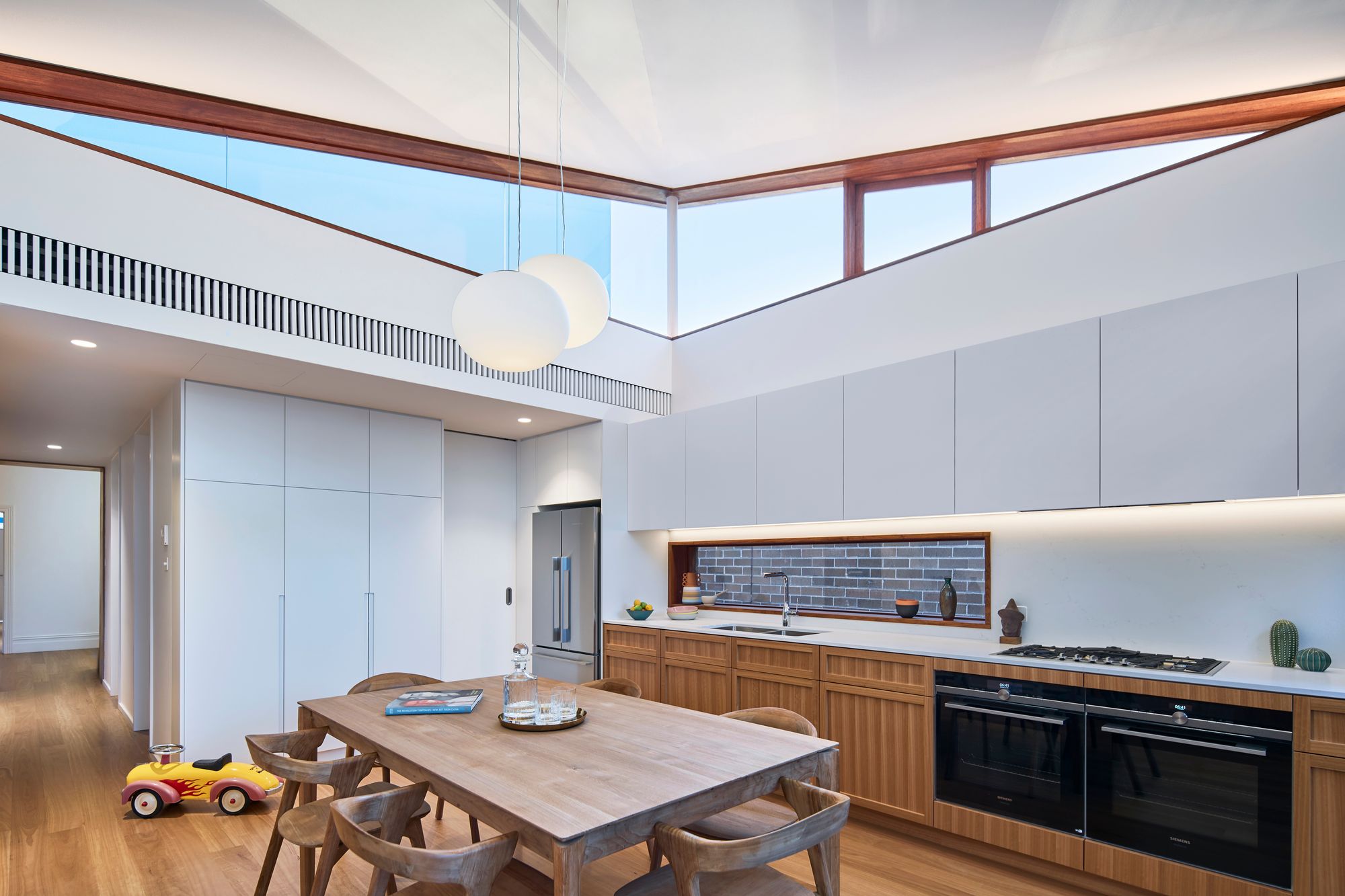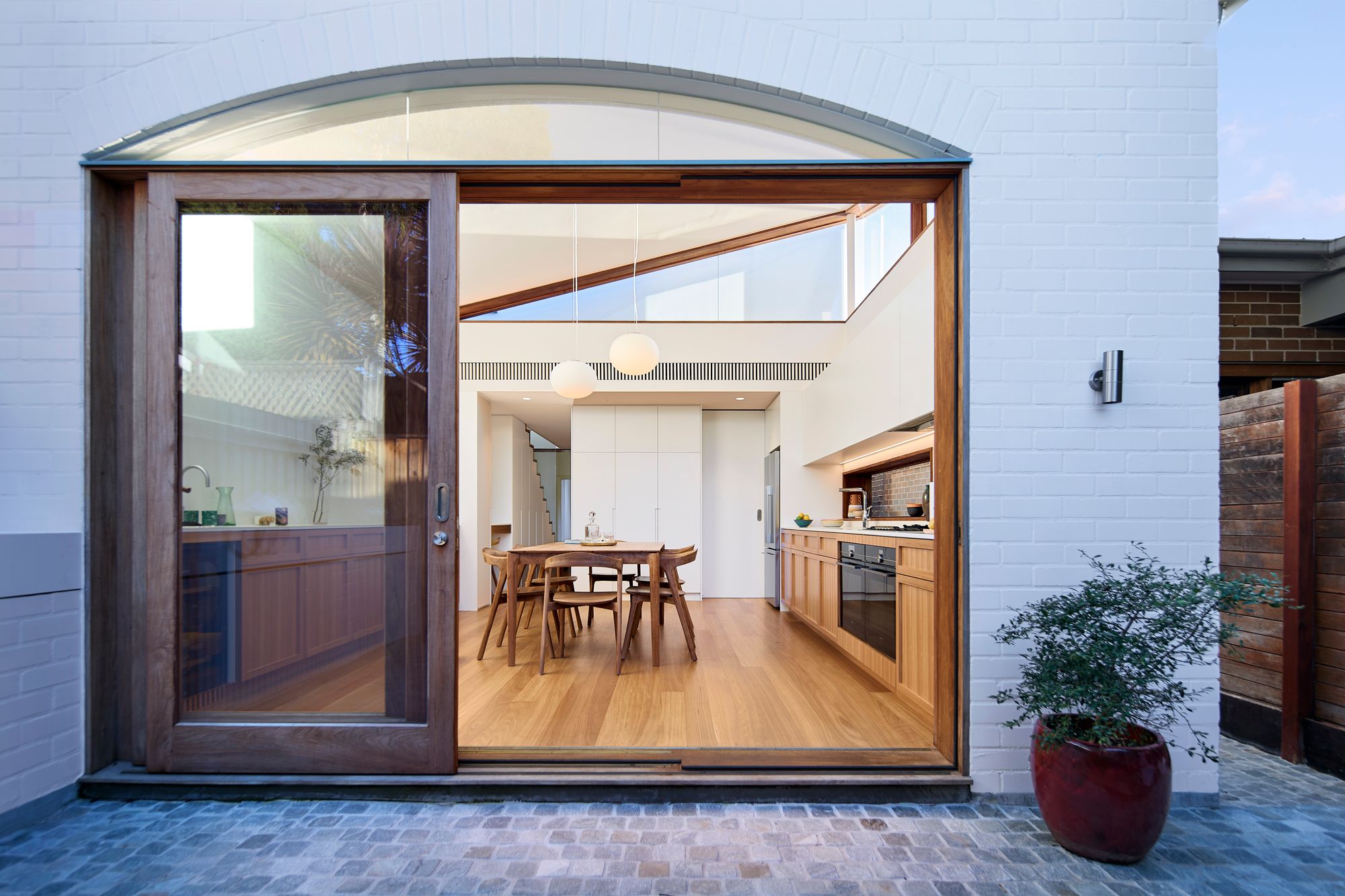 ABOUT
Kreis Grennan Architecture (KGA) is a design studio and creative collaboration founded by architect and builder Christian Grennan, and project manager and property developer Chris Kreis. With a team of experienced professionals possessing diverse architectural skills, KGA constantly seeks out challenges and approaches each project with a passion for delivering outstanding results. Their collaborative design process places a strong emphasis on listening to clients, consultants, and craftspeople. By asking thoughtful questions and engaging in transparent decision-making, KGA creates remarkable spaces that reflect their dedication to quality and innovation.

---
CO-ARCHITECTURE COMPANY PROFILE
Find out more about Kreis Grennan Architecture via their
CO-architecture Company Profile
---
PROJECT DETAILS
Location: NSW, Australia
Date Completed: January 2023
Architecture: Kreis Grennan Architecture
Photographer: Andreas Bommert