Honouring its historic origin, the frontage of Tongkah remains untouched. Yet, the rear of the dwelling unfolds an entirely new narrative, ushering in an era of contemporary design. Angular geometric forms mark this transformation, visually connecting yet consciously differentiating the new from the old.
The essence of Tongkah lies in its respectful acknowledgement of the past while embracing the prospect of modern living standards. A meticulously landscaped courtyard, coupled with a pool, serves as the harmonising element. It creates a fluid dialogue between the traditional facade and the modern extension, enhancing the outdoor interaction which was previously limited by the original dwelling's design.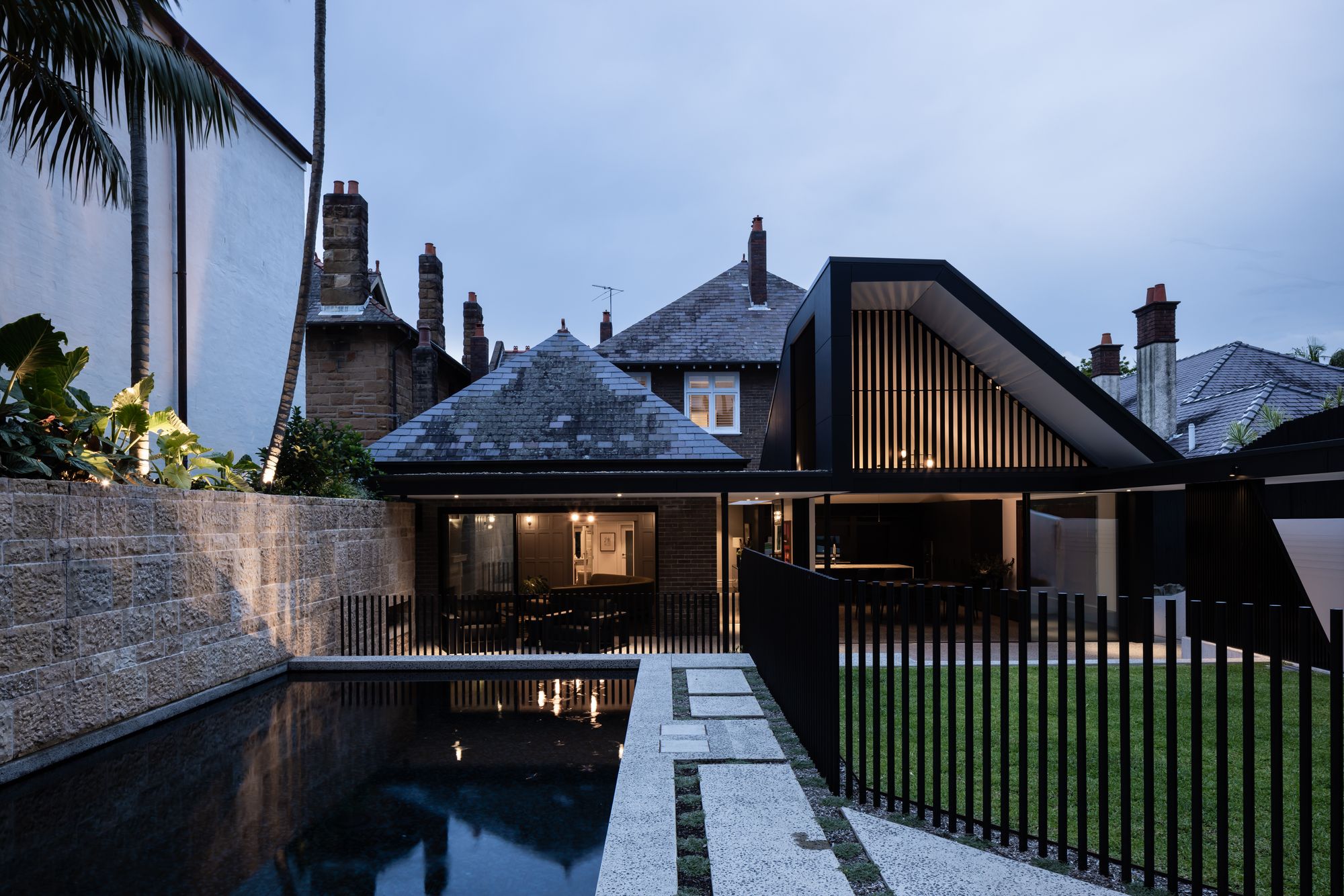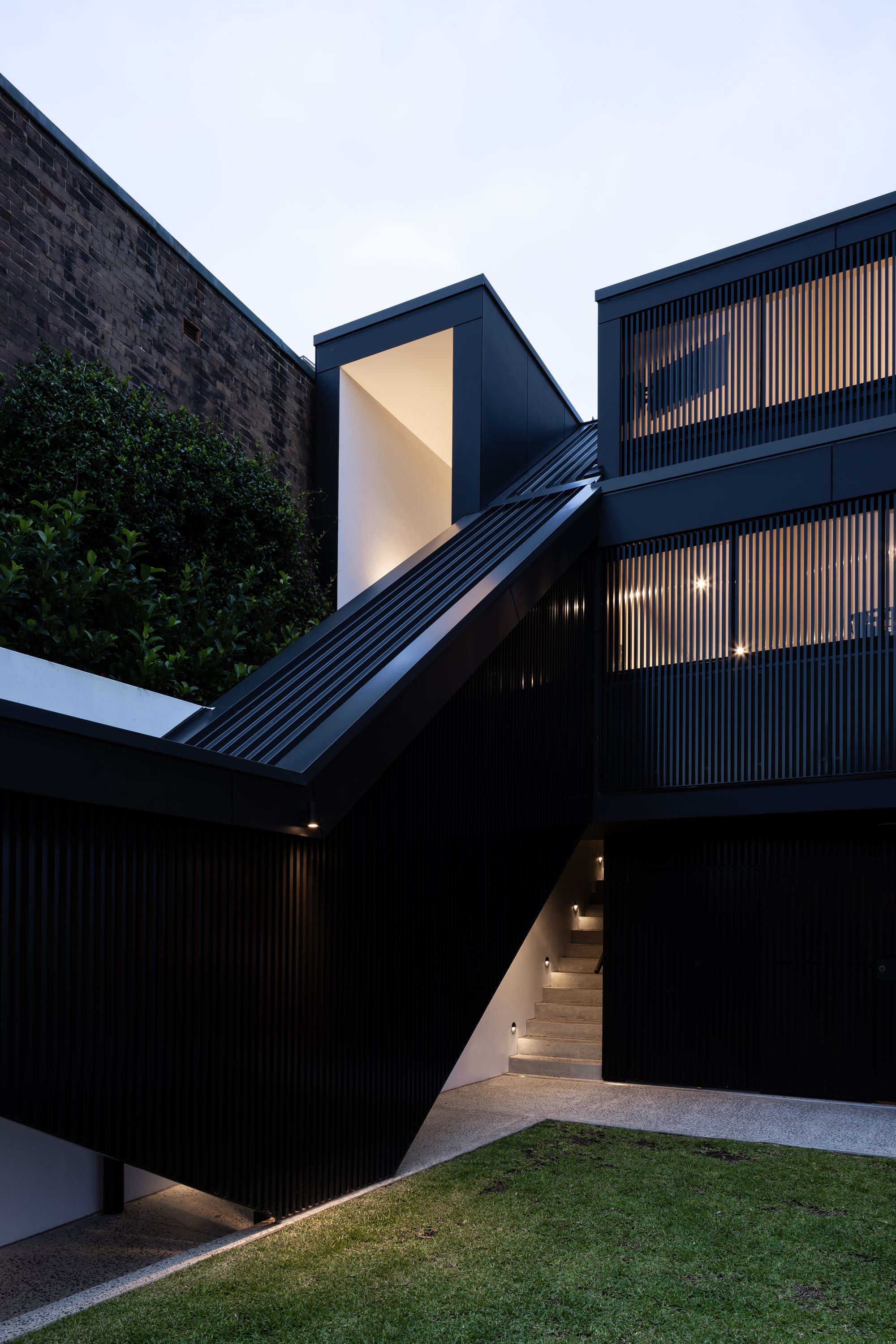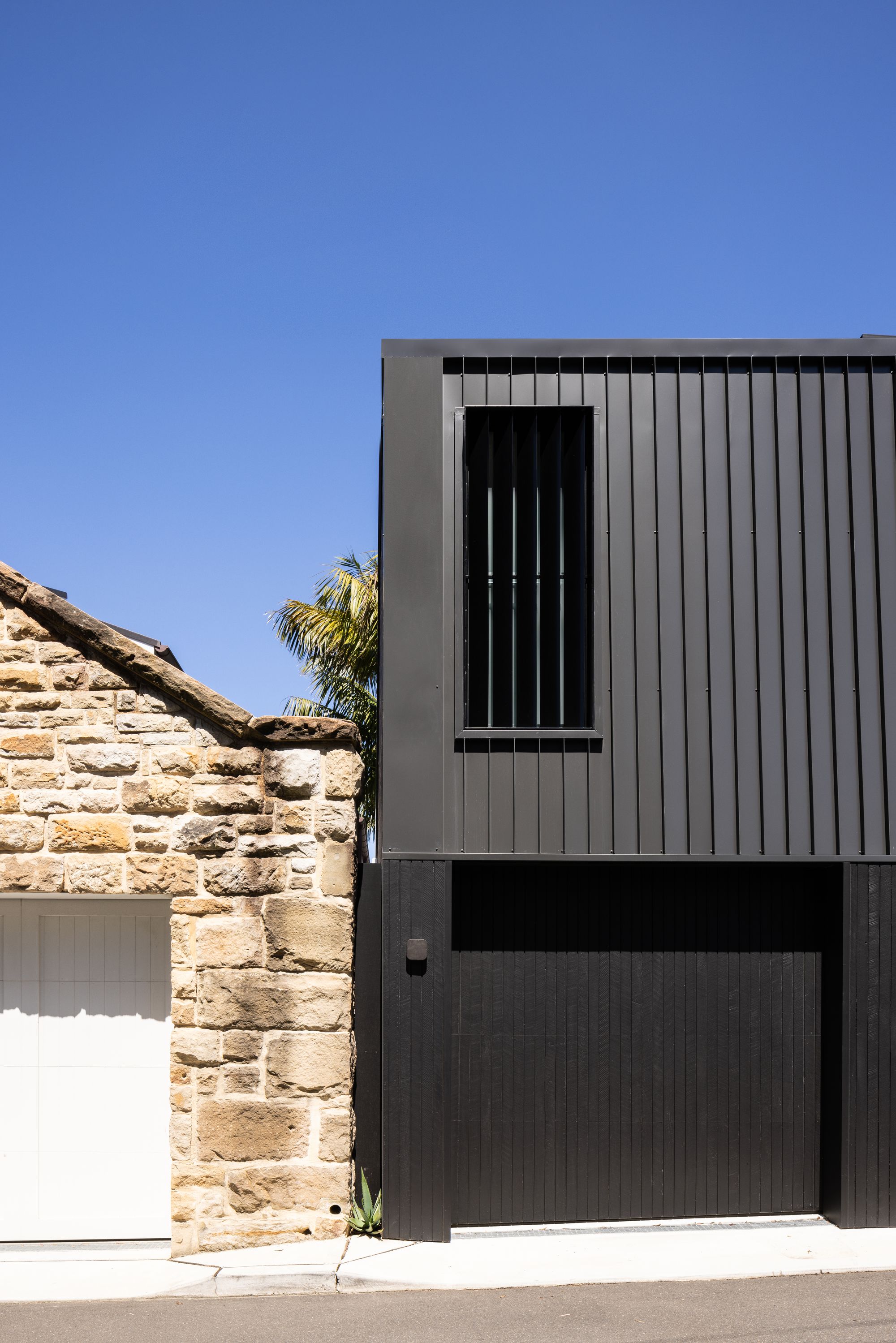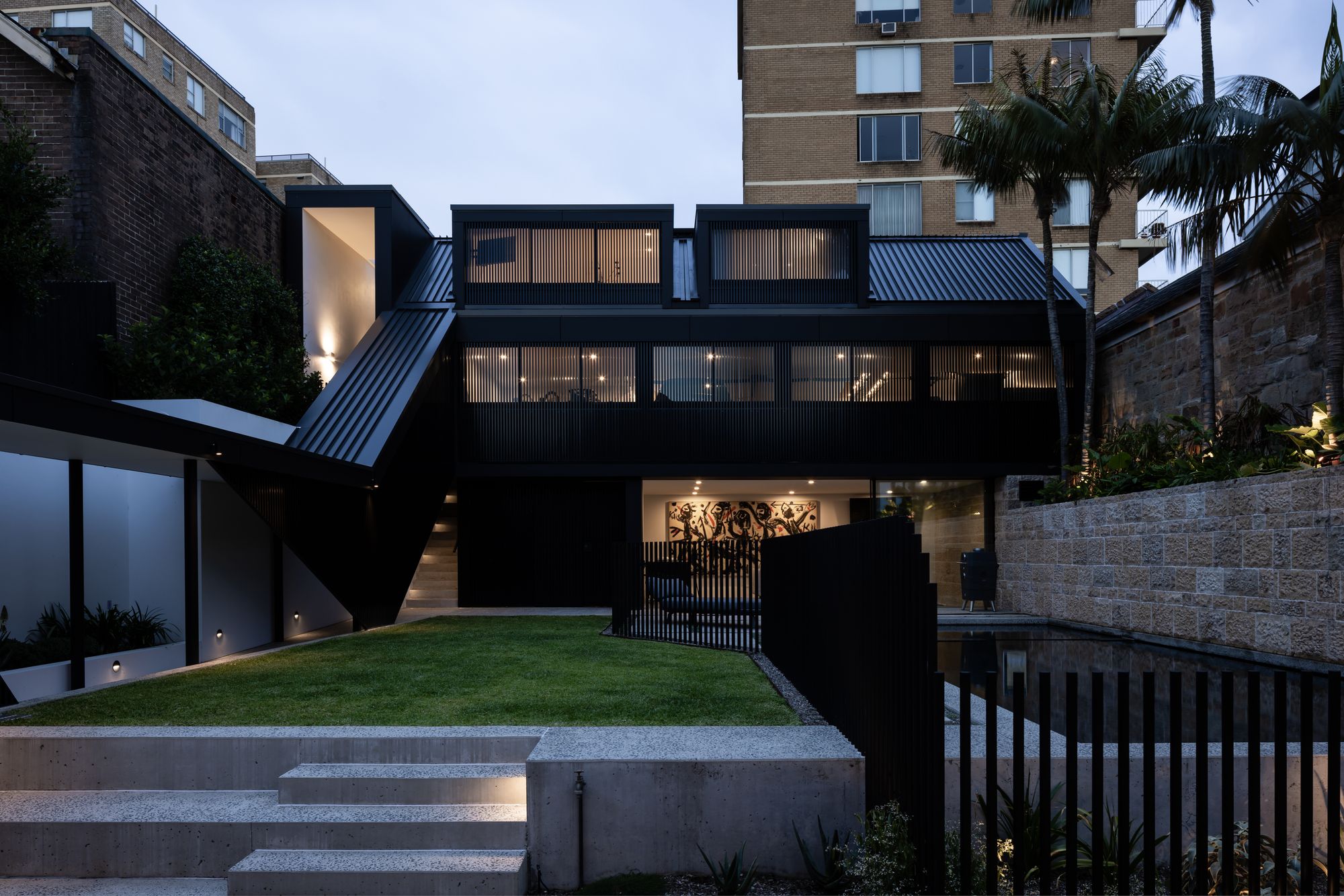 The heart of the Tongkah project lies in its adept interplay of interior and exterior spaces. It transforms a once inward-facing house into an outward-facing oasis. The strategic alignment of the kitchen and dining area towards the sunken courtyard not only brings the outdoors in but also fosters a profound sense of spatial continuity and visual connection with the landscape. The result is a living space teeming with light and energy, boasting an intimate connection with the natural landscape.
Tongkah sits proudly among heritage-listed homes, mirroring the grandeur of Centennial Park and providing a distinct contrast to the 1960s housing blocks nearby. Its rear addition, with its modern volume and dark metal cladding, acts as a visual counterpoint, demonstrating how contrast can breed respect and interest in a heritage-rich setting.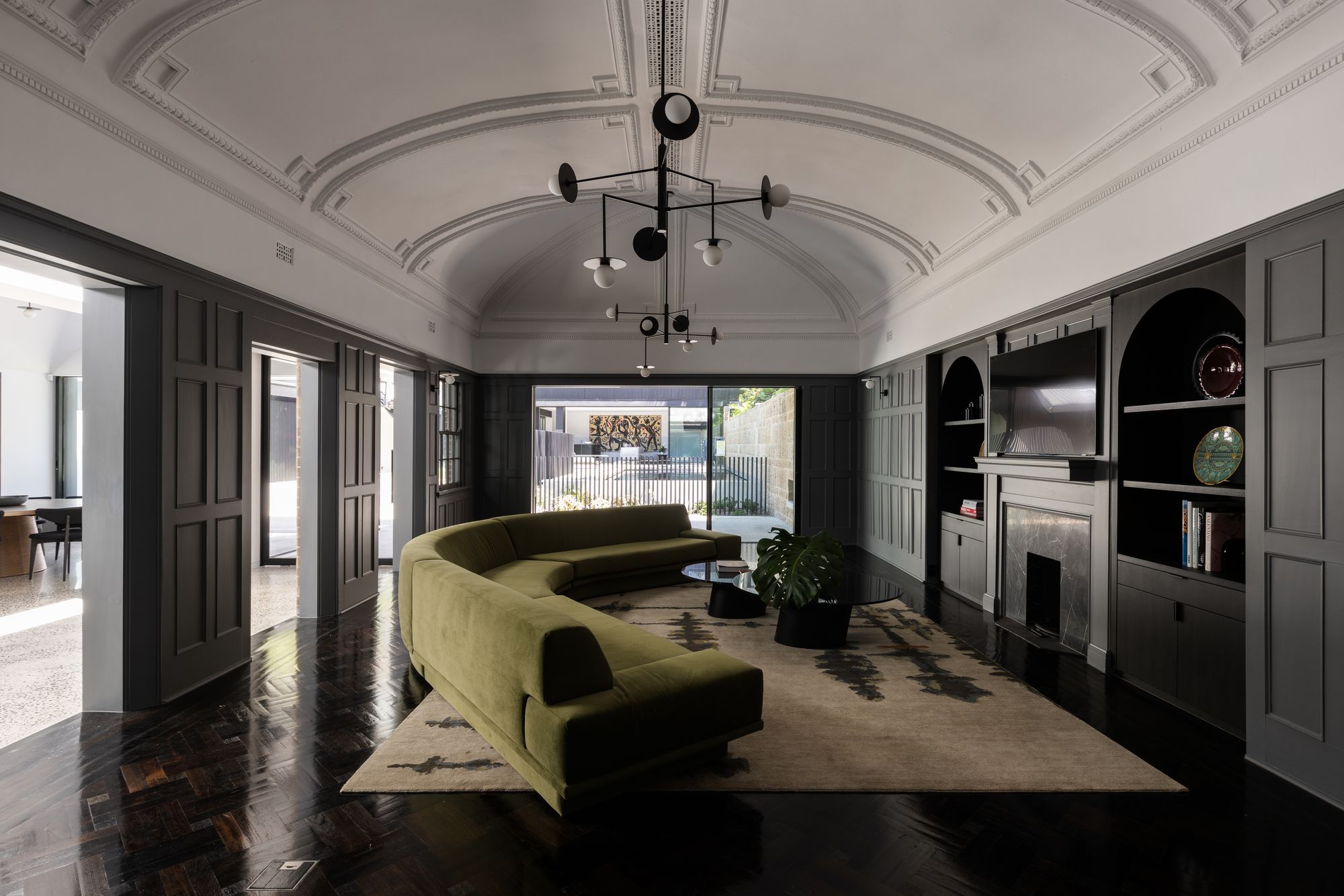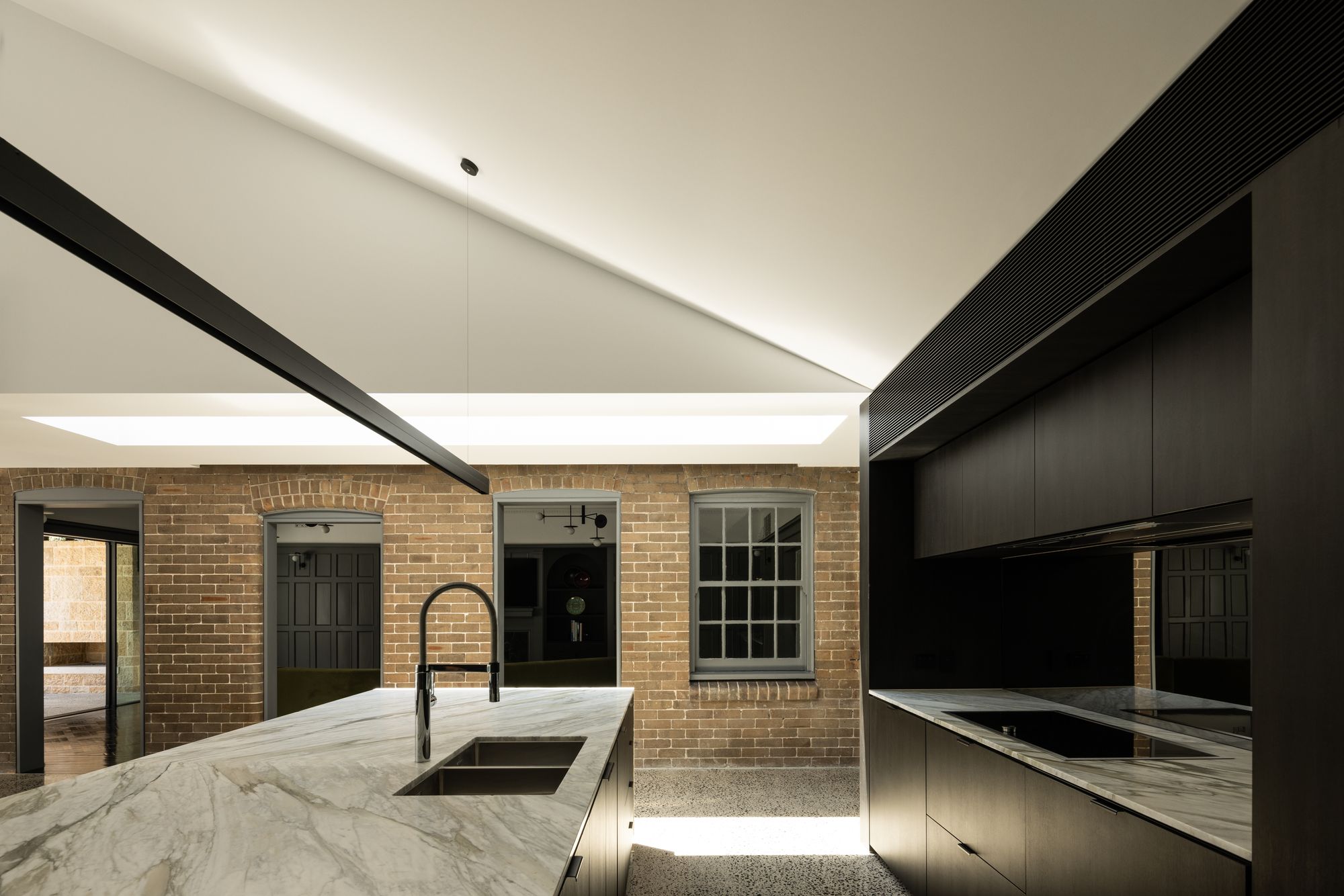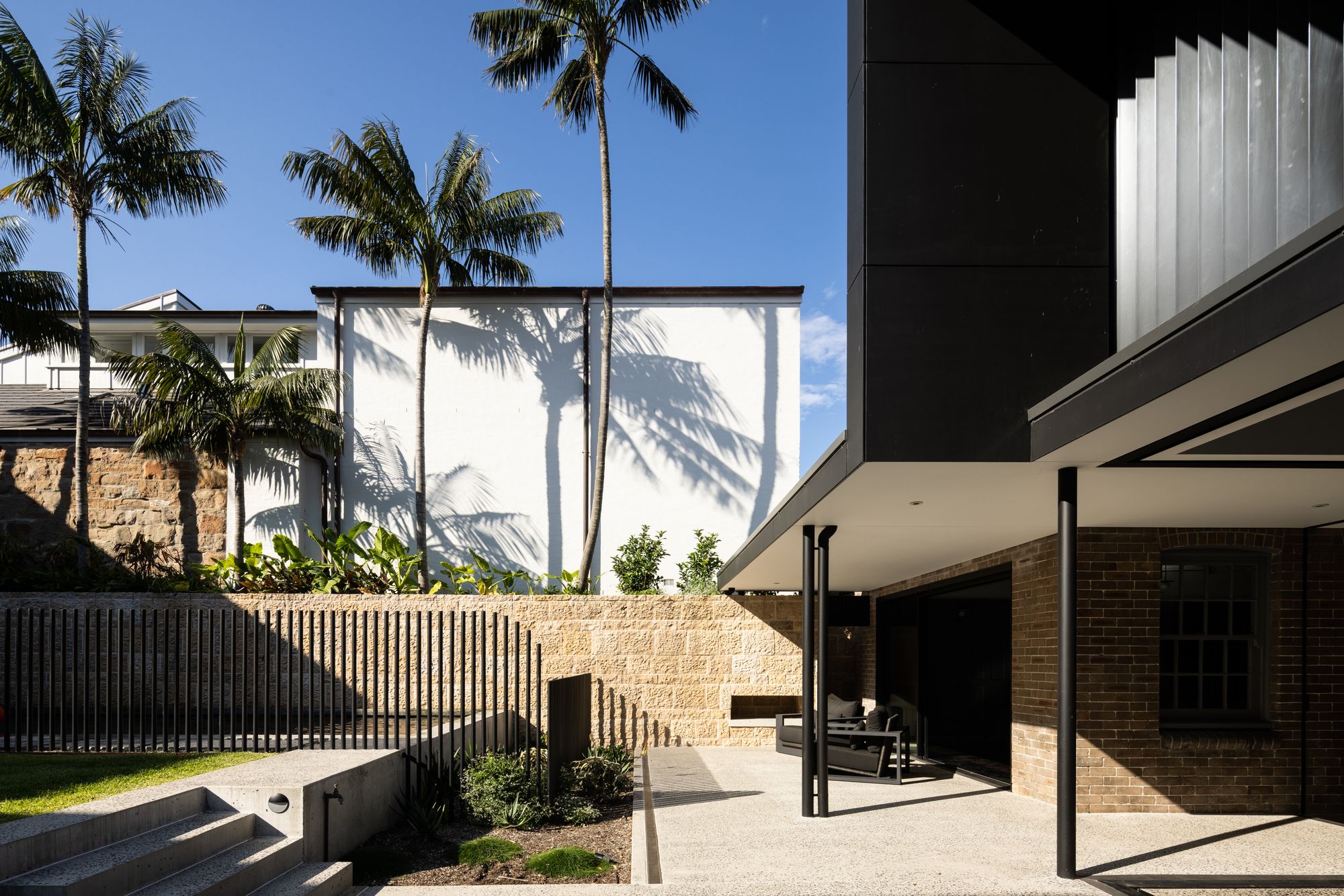 The design team, responding to the client's vision of deepening the relationship between home and garden, implemented a smart programmatic strategy. The rear addition, serving multiple roles - from garage to living area - also manifests as a symbolic bridge between the heritage dwelling and the new architectural intervention. This harmonious amalgamation ushers natural light into the heart of the home, enhancing spatial perception and creating an inviting ambiance.
The successful realisation of Tongkah is a testament to the seamless collaboration of various design disciplines. The invaluable contributions of a heritage consultant informed the respectful alteration and removal of existing elements. Landscape architects crafted a design reminiscent of the area's formal gardens, and structural engineers achieved a light connection between the rear building and the original home, respecting the integrity of the existing structure.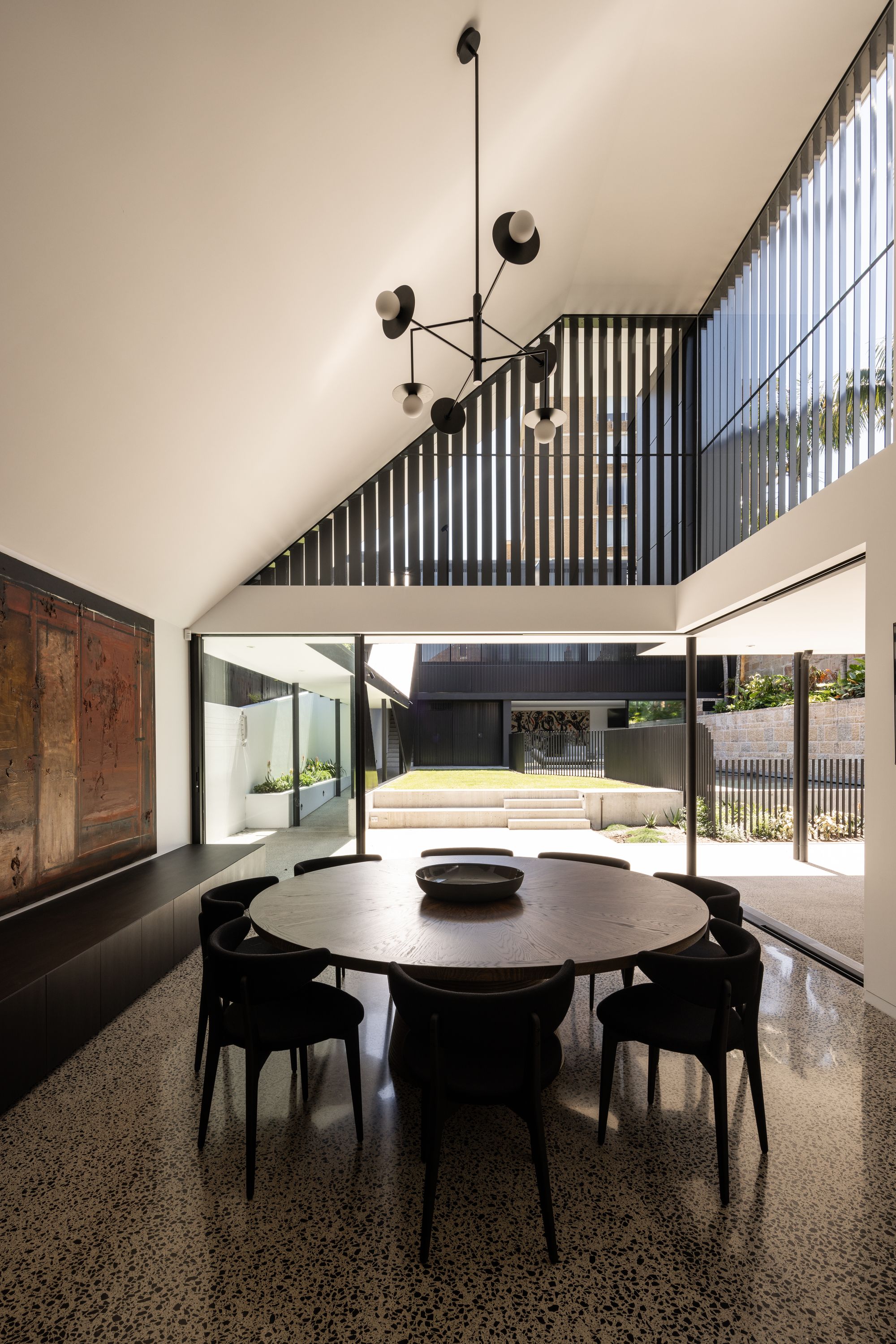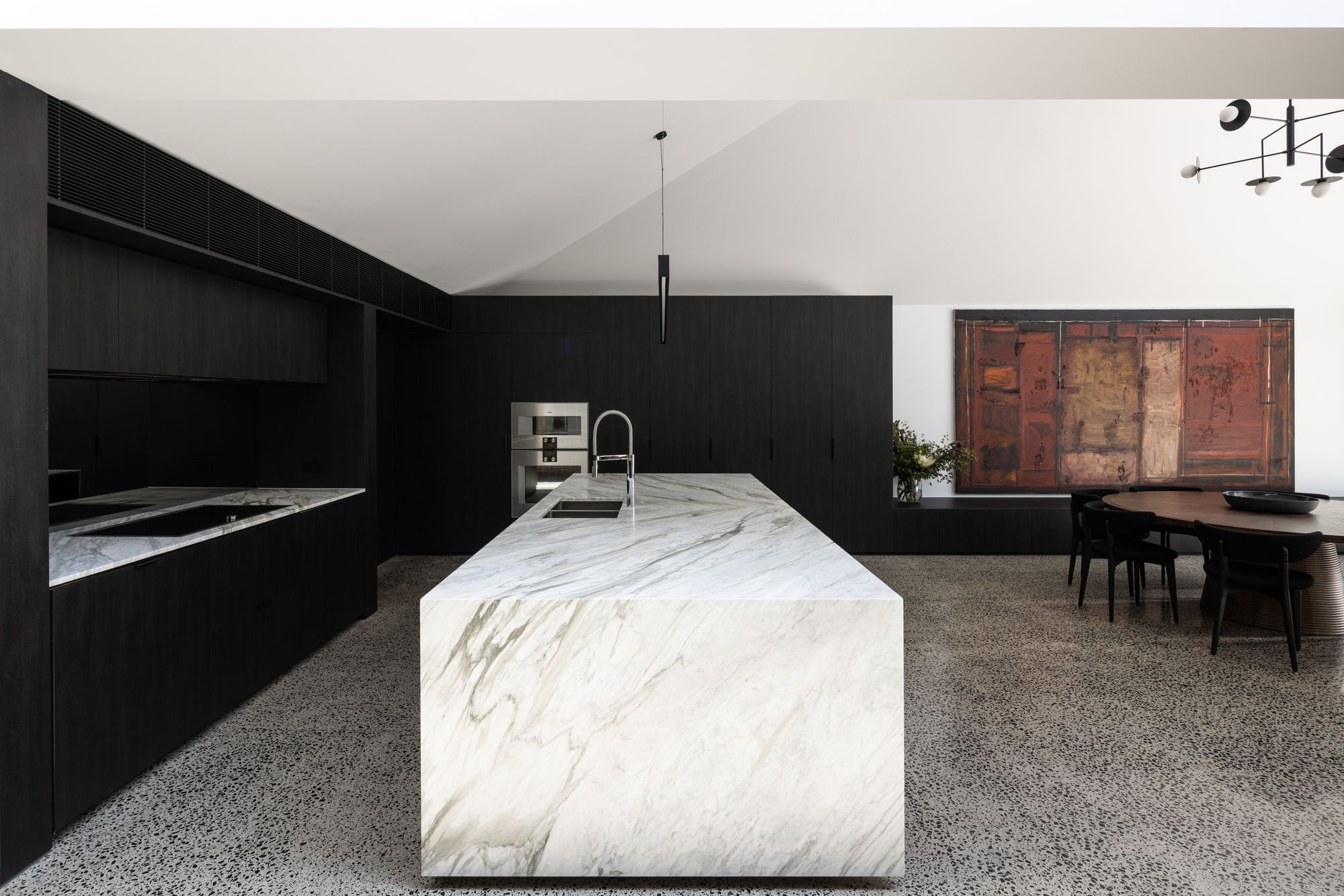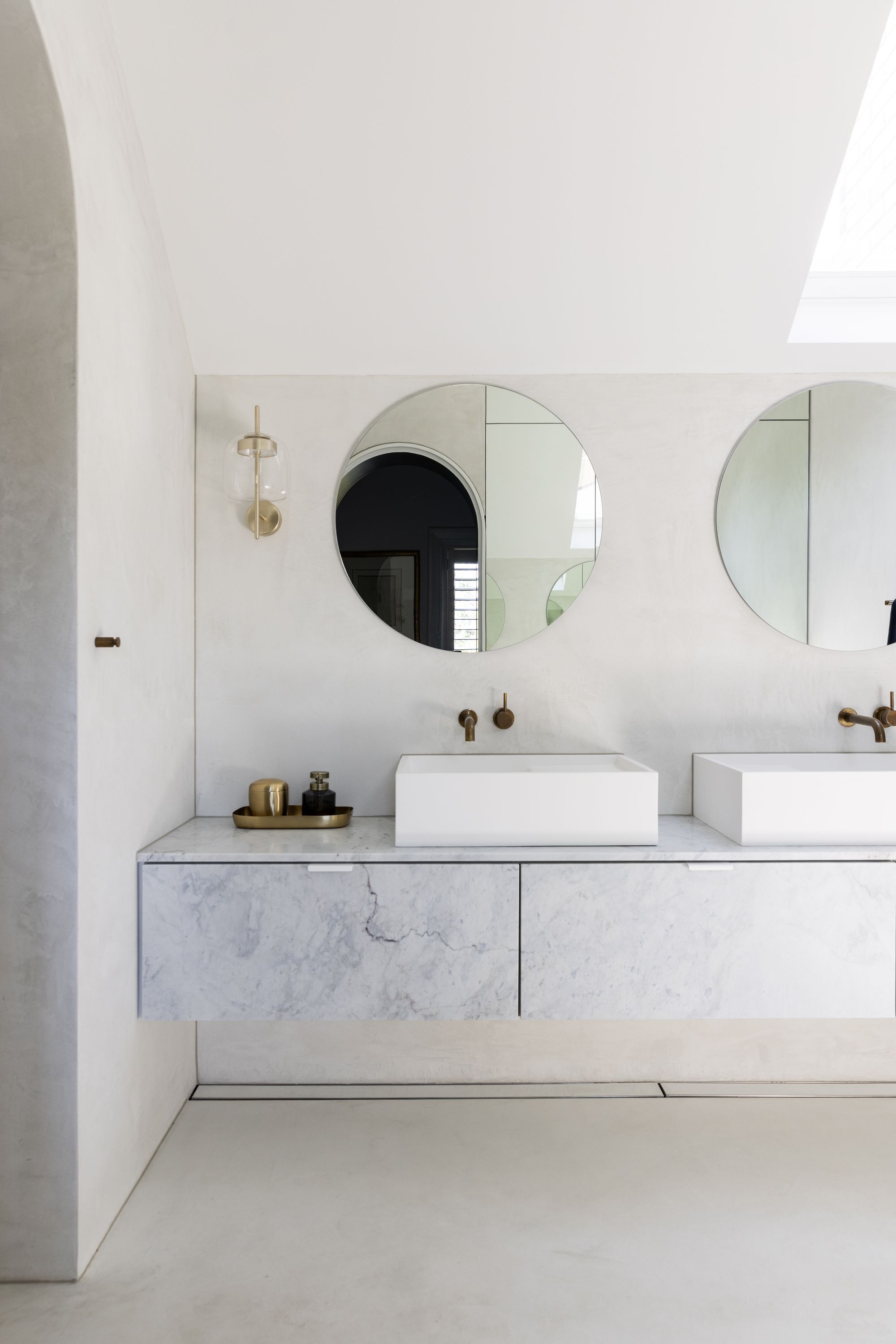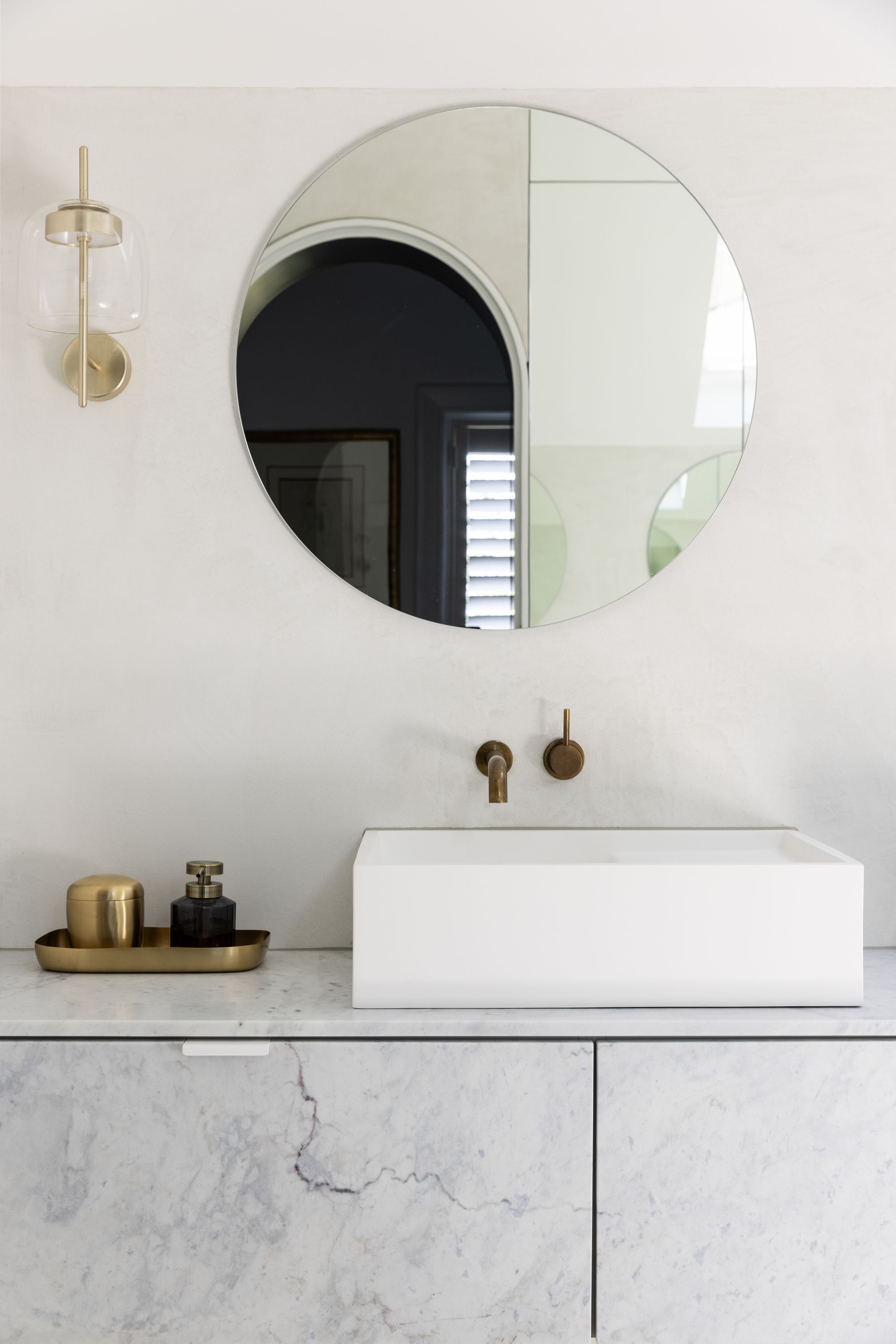 From a financial standpoint, the Tongkah project showcases the successful marriage of design excellence and budget consciousness. The project leveraged strategic modifications, selective use of premium materials, and a pragmatic approach to retain the architectural heritage, thereby maximising value without escalating costs. This thoughtful design approach ensures the Tongkah Renovation stands as a model of sensitive and sustainable architectural practice.
Project details
Location: Centennial Park, NSW, Gadigal country
Architecture: MCK Architects
Photography: Simon Whitbread
Interiors: Ann King Design
MCK team: Steve Koolloos, Robyn Bruins, Glen Dennison & Alex Jung.
Builder: Sydney Beach Homes
Structural Engineer: Hyten Engineering
Landscape: Spirit Level
Hydraulic Engineer: ITM Design
Planning consultant: Mersonn
Heritage Consultant: Zoltan Kovacs
---
CO-ARCHITECTURE COMPANY PROFILE
Find out more about MCK Architects via theirCO-architecture Company Profile