In partnership with Tasmanian Timber
This dwelling is the brainchild of the innovative architect Saxon Hall, whose unwavering commitment to sustainability and experimentation with eco-friendly resources has culminated in a remarkable collaborative effort. Saxon, an emerging talent in the Tasmanian architecture scene, is not only passionate about pushing the boundaries of sustainable design but is also deeply rooted in the ethos of collaboration and community. In the creation of this exceptional residence, Saxon joined forces with a team of local designers and skilled tradespeople, bringing together a collective vision that harmoniously marries aesthetics and ecological responsibility.
One notable collaborator in this venture is certified Passive House architect, Michael Loubser, of Align Architecture. Michael's expertise in Passive House design, a standard renowned for its energy efficiency and sustainability, has proven invaluable in elevating this project to new heights of eco-conscious living.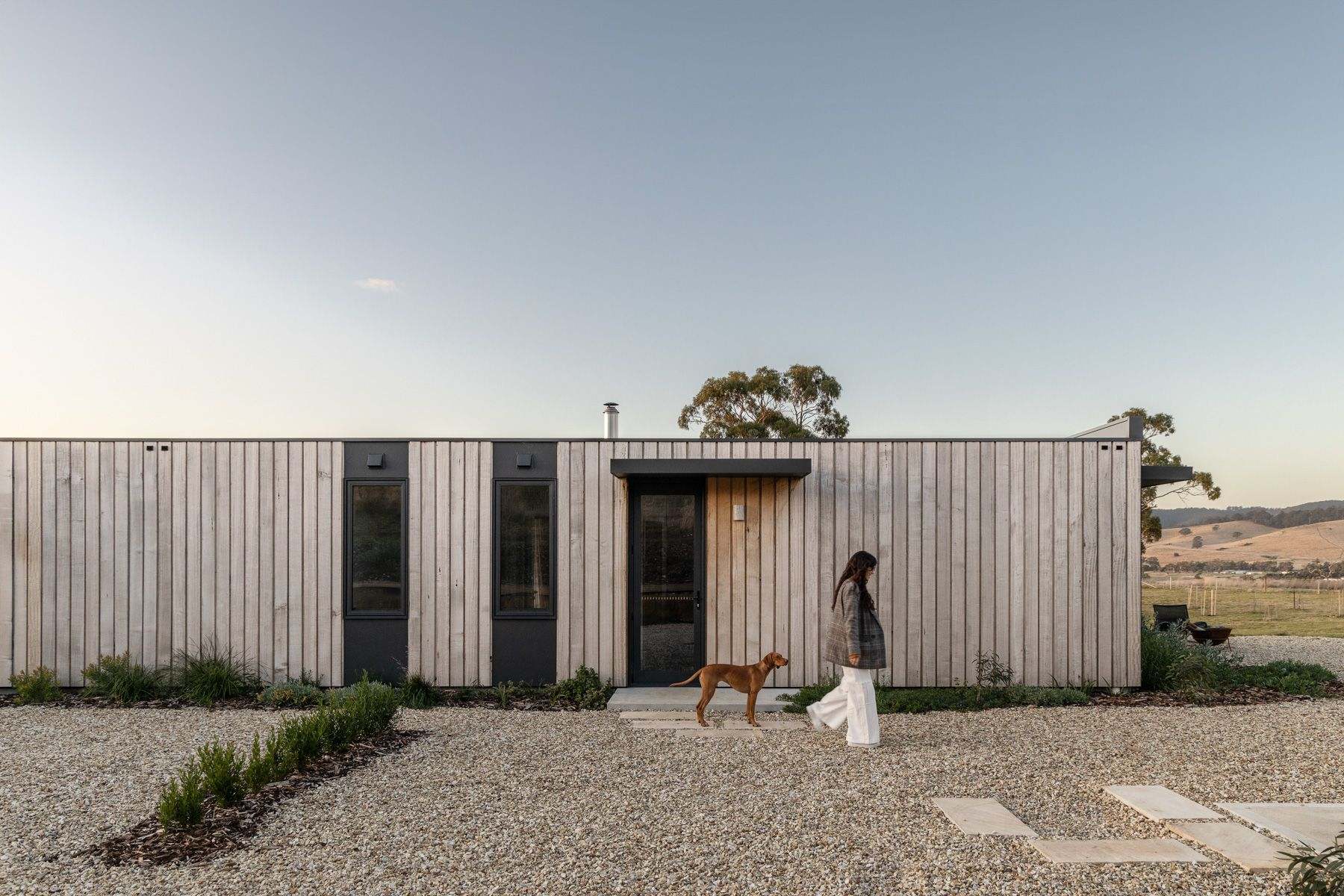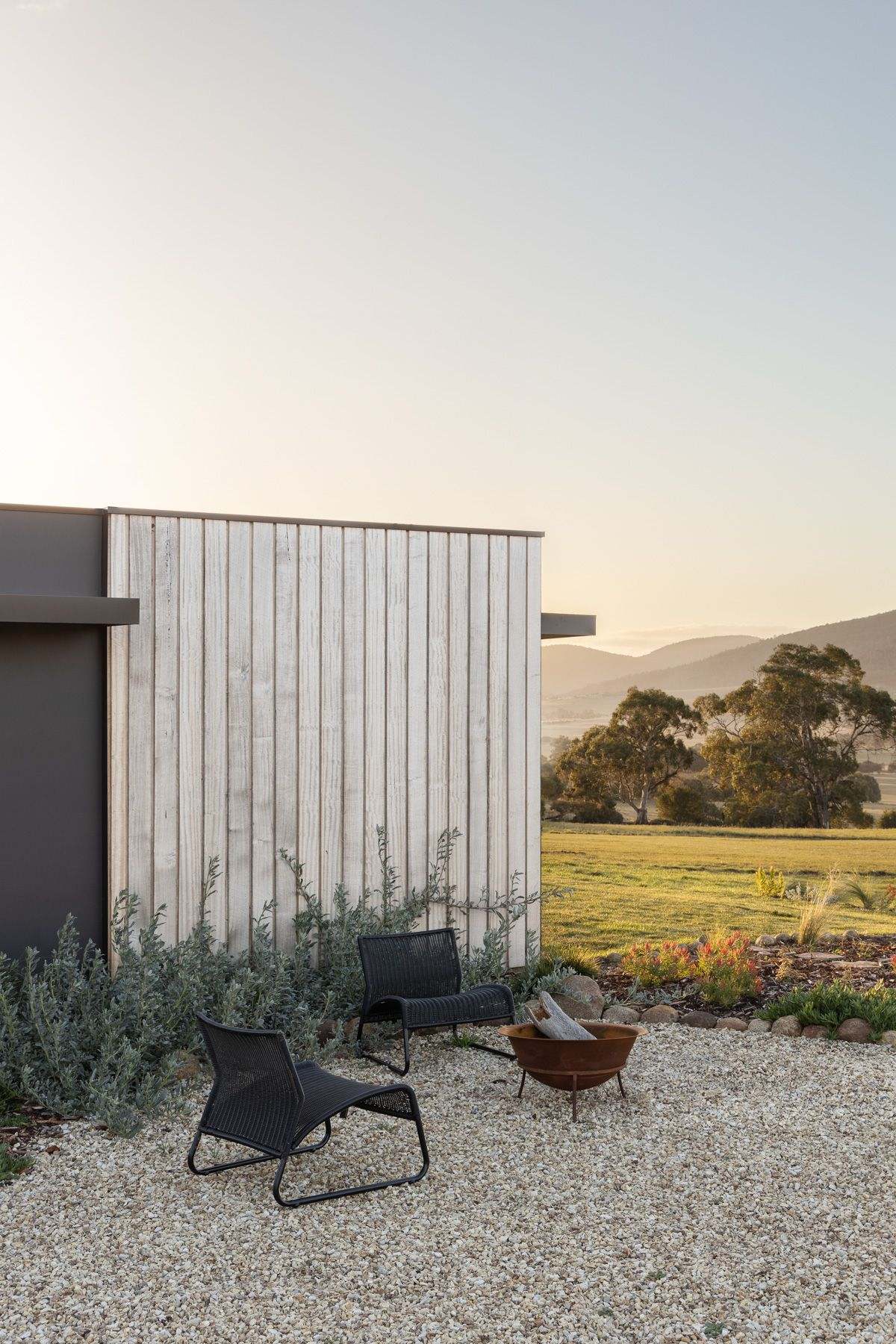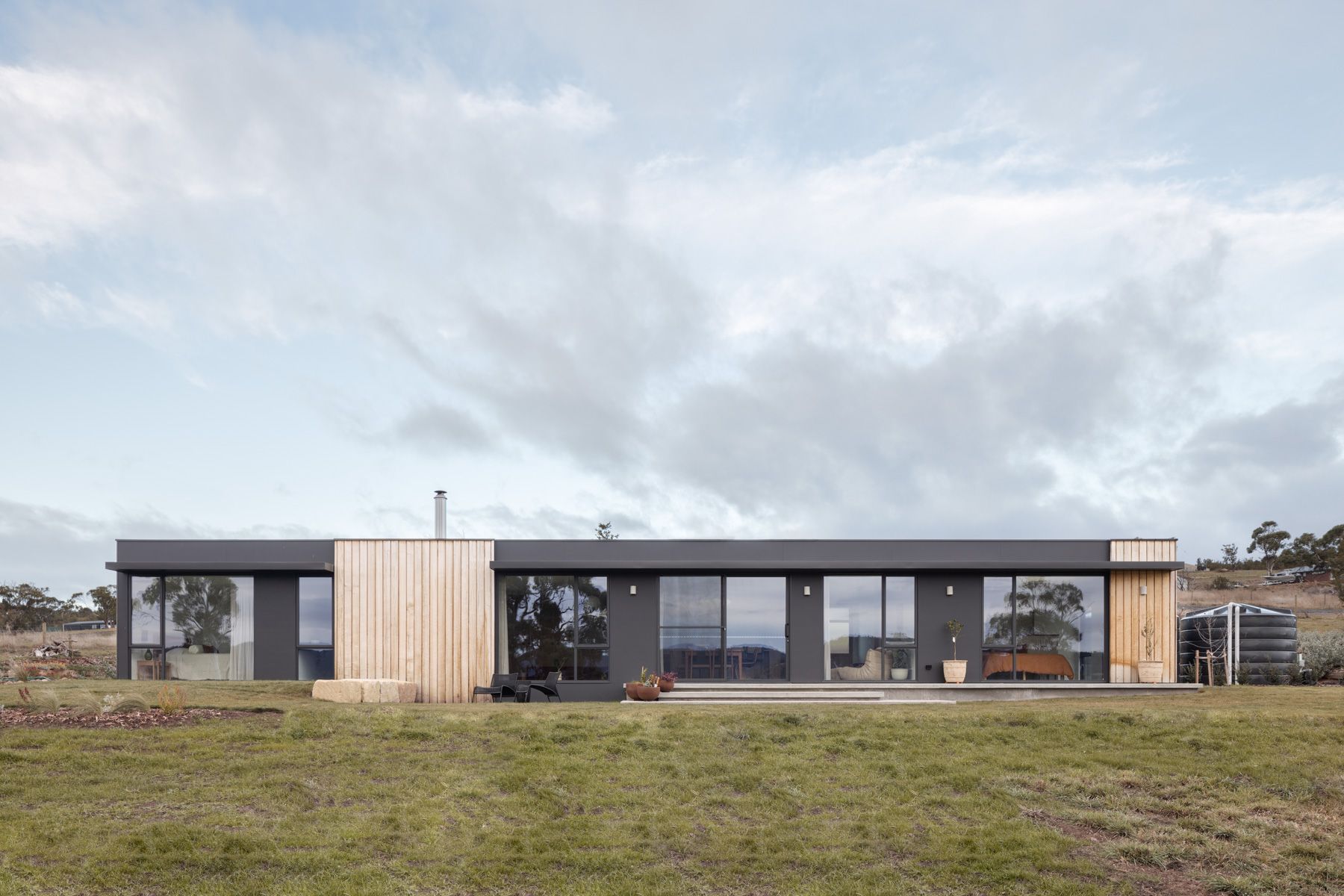 Tasmanian Oak was the natural choice for adorning the elongated, rectangular structure of the We Ponder House, selected not only for its impressively low embodied energy but also due to Saxon's extensive familiarity with this timber species. Saxon, having honed a wealth of experience working with Tasmanian Oak, saw its inclusion in the We Ponder House as a multifaceted tribute. Beyond its eco-friendly attributes, the use of Tasmanian Oak serves as a visual celebration, paying homage to the iconic apple sheds deeply entrenched in Tasmanian culture.

"Driving through places like Tasmania's Huon Valley, it's very common to see old agriculture buildings like apple sheds or shearing sheds clad in Tasmanian Oak that have been there for at least 100 years. We wanted to create a contemporary approach to this which is why we went with rough-sawn Tasmanian Oak." - Saxon Hall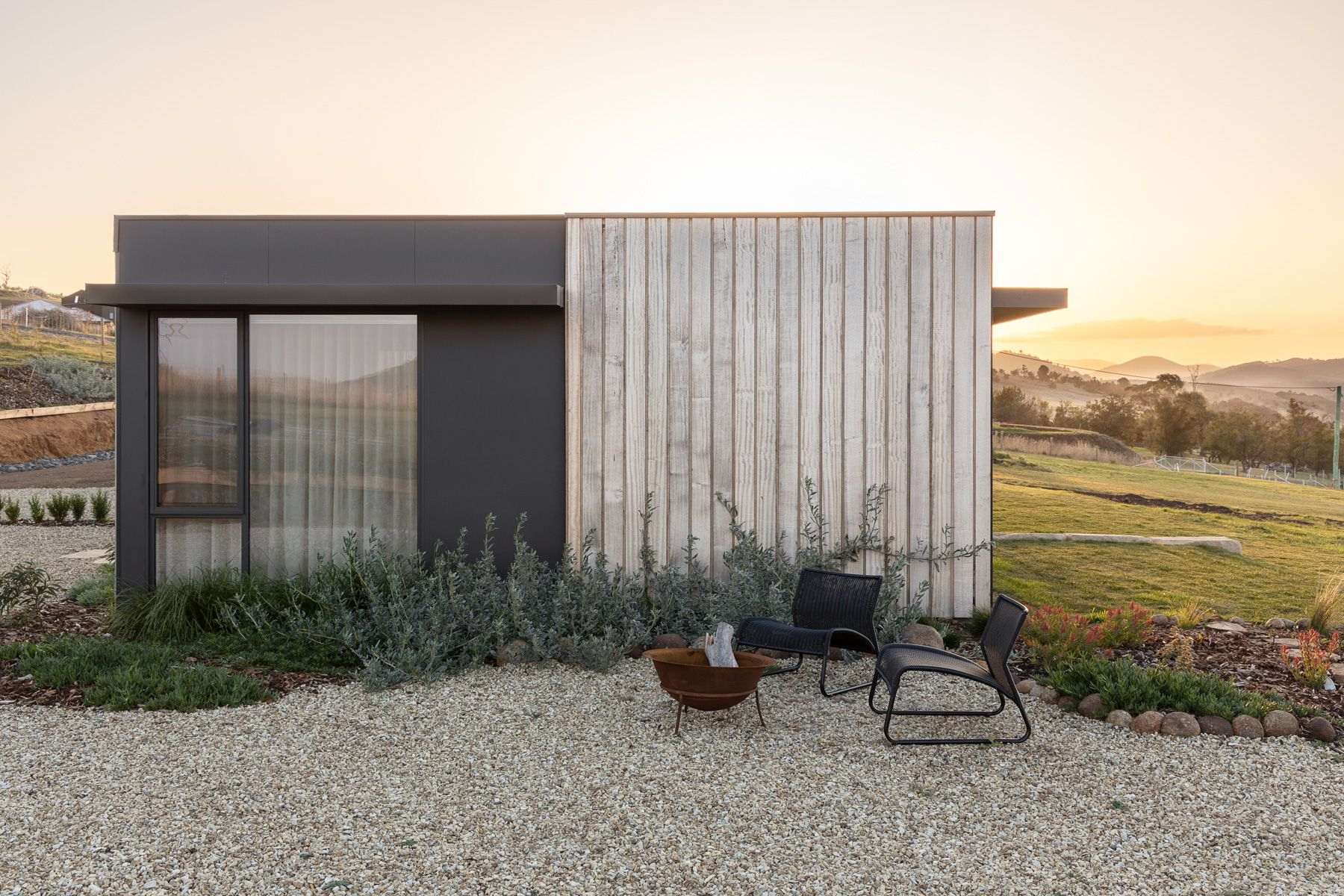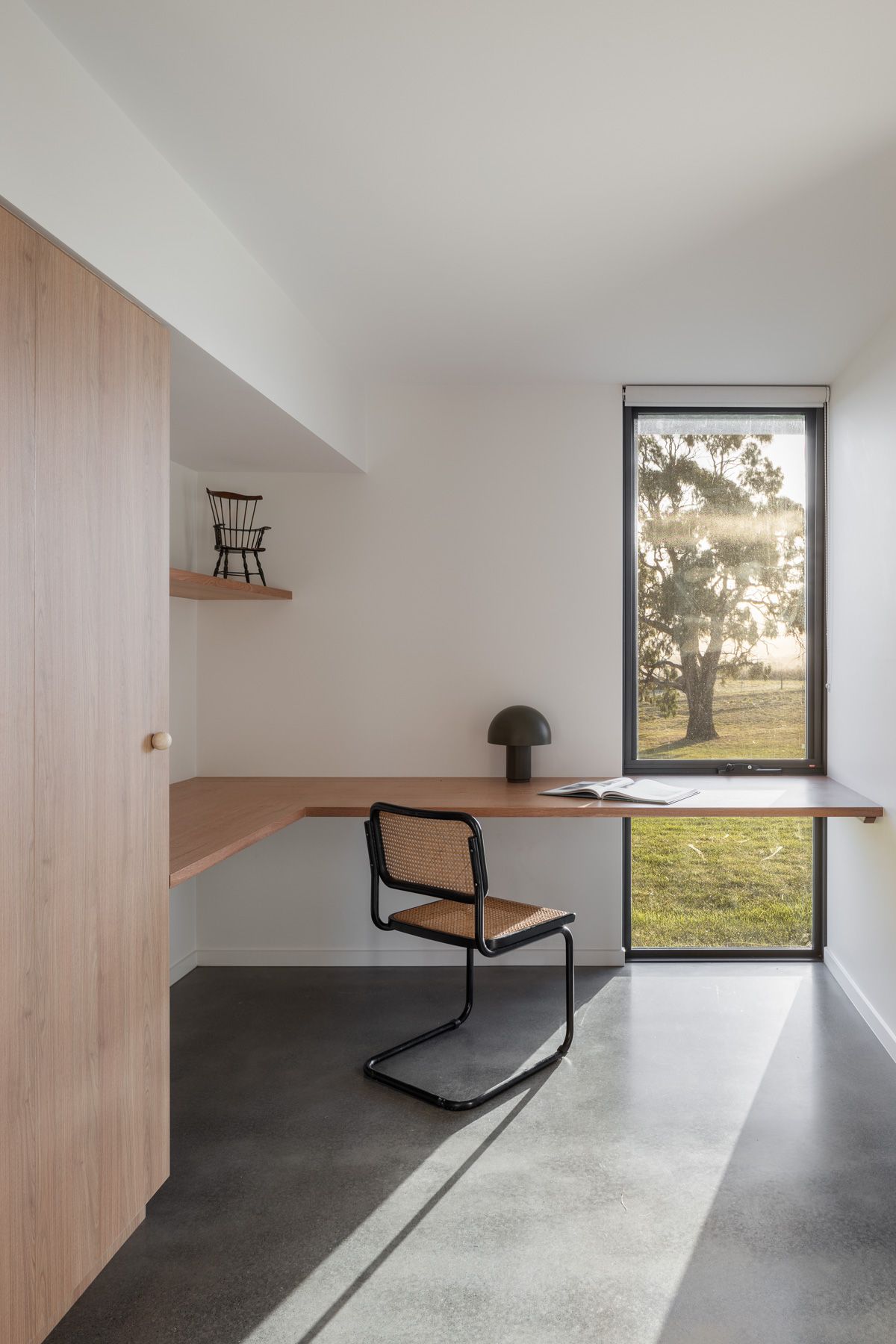 Within the interior of the home, the use of Tasmanian Oak was continued, thoughtfully incorporating it into various key features. From the inviting feature front door that graciously welcomes guests, the door jambs, the master bedroom's elegant bedhead, the custom shelving units that grace every room as well as the captivating centrepiece of the living room—a sunken lounge.
The interior design of this home was a collaborative effort between Saxon and the client, Rose, who brings her expertise as a lighting and interior designer to the project. Harmonising the innate warmth of timber with a minimalist and neutral colour palette, they deliberately kept the colour scheme understated which allows the Tasmanian Oak to shine as the true star of the show. The careful selection of neutral tones not only complements the timber's natural beauty but also creates a serene and timeless atmosphere throughout the space.
This house stands as an example of the transformative power of local collaboration, where the synergy of not only designers but material choices has birthed a dwelling that embodies an authentic connection to both its surroundings and its community.
---
This project article is part of our Tasmanian Timber series, which aims to spotlight the remarkable sustainability of this resource and the various projects and products that showcase its potential. To find out more about Tasmanian Timber, visit their website or Instagram.
---
Project Details
Architecture: SAXON HALL Architecture with Align Architecture
Location: Sorell, Tasmania
Photographer: Tari Peterson
Interiors: We Ponder