The essence of architecture lies in its ability to sculpt and transform our everyday experiences, gently guiding us through the symphony of our daily lives. This philosophy is personified in Sunday, a residential project that masterfully carves out a sanctuary for both physical and psychological well-being on a mere 175-square-meter site.
The design of Sunday, defying its spatial constraints, generates a diverse array of spaces, ensuring that occupants always find a haven of comfort. This eclectic mixture of social and private, generous and intimate, gathering and retreat spaces, constitutes the project's DNA. The brilliant approach of chequering the floor plan into three north-south bands gives birth to various spatial conditions, offering an array of possibilities for occupants to inhabit.
The team at Architecture architecture's aim was to create a sense of volume, variety and richness of experiences that belie the home's small footprint. This was achieved through a strategic design where ceiling geometry and colour play a key role.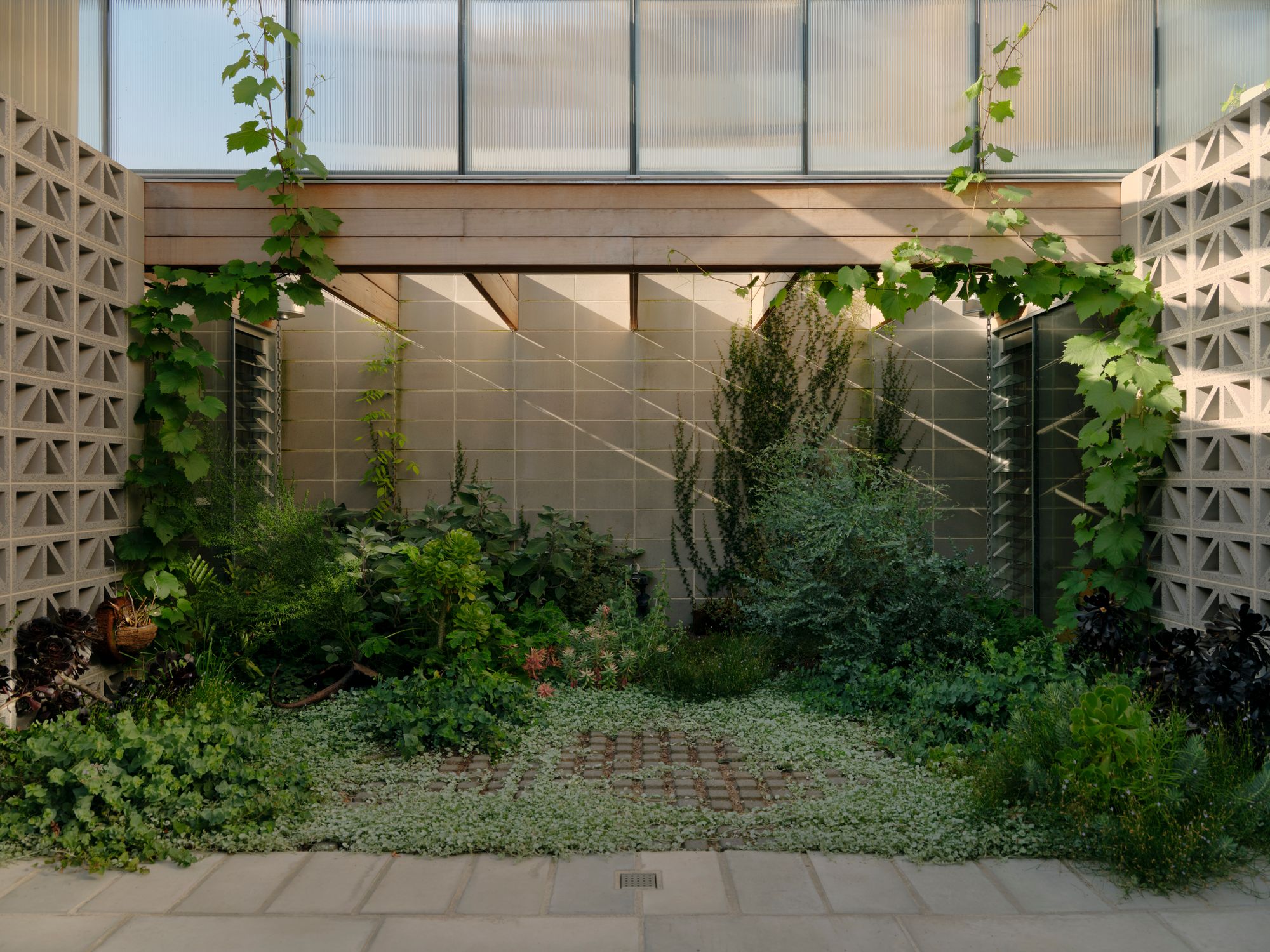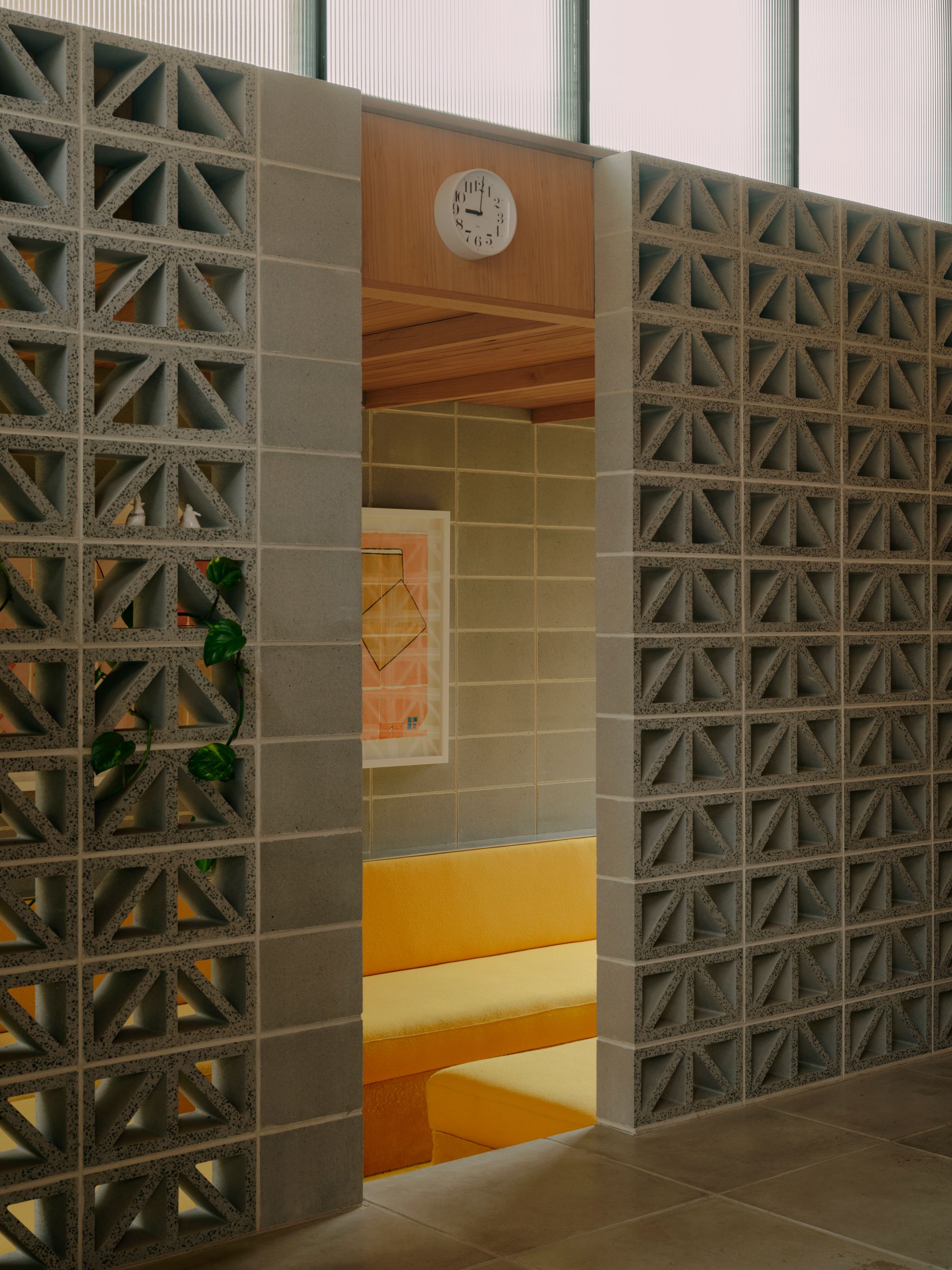 The ceiling plane, raked over the generous zones and flat over the intimate ones, defines the experience within these spaces. Reinforcing this narrative, the use of sun-drenched yellow in the sunken lounge blurs the distinction between indoor and outdoor zones, creating a harmonious continuity.

With the small site dimensions, the concepts of 'connection' and 'separation' were crucial to the design process. Breeze-block walls define different zones, offering glimpses into other spaces while preserving privacy. These walls, coupled with north-facing clerestory windows, ensure a flood of natural light without compromising seclusion from neighbouring properties.
"Collaborating with Architecture architecture has been a great pleasure and extremely rewarding. It's hard to express how transformative it is to have an architect listen to you as you talk about your dreams and visions for your house, and then to turn that conversation into a tropical home in the middle of Fitzroy." - Homeowners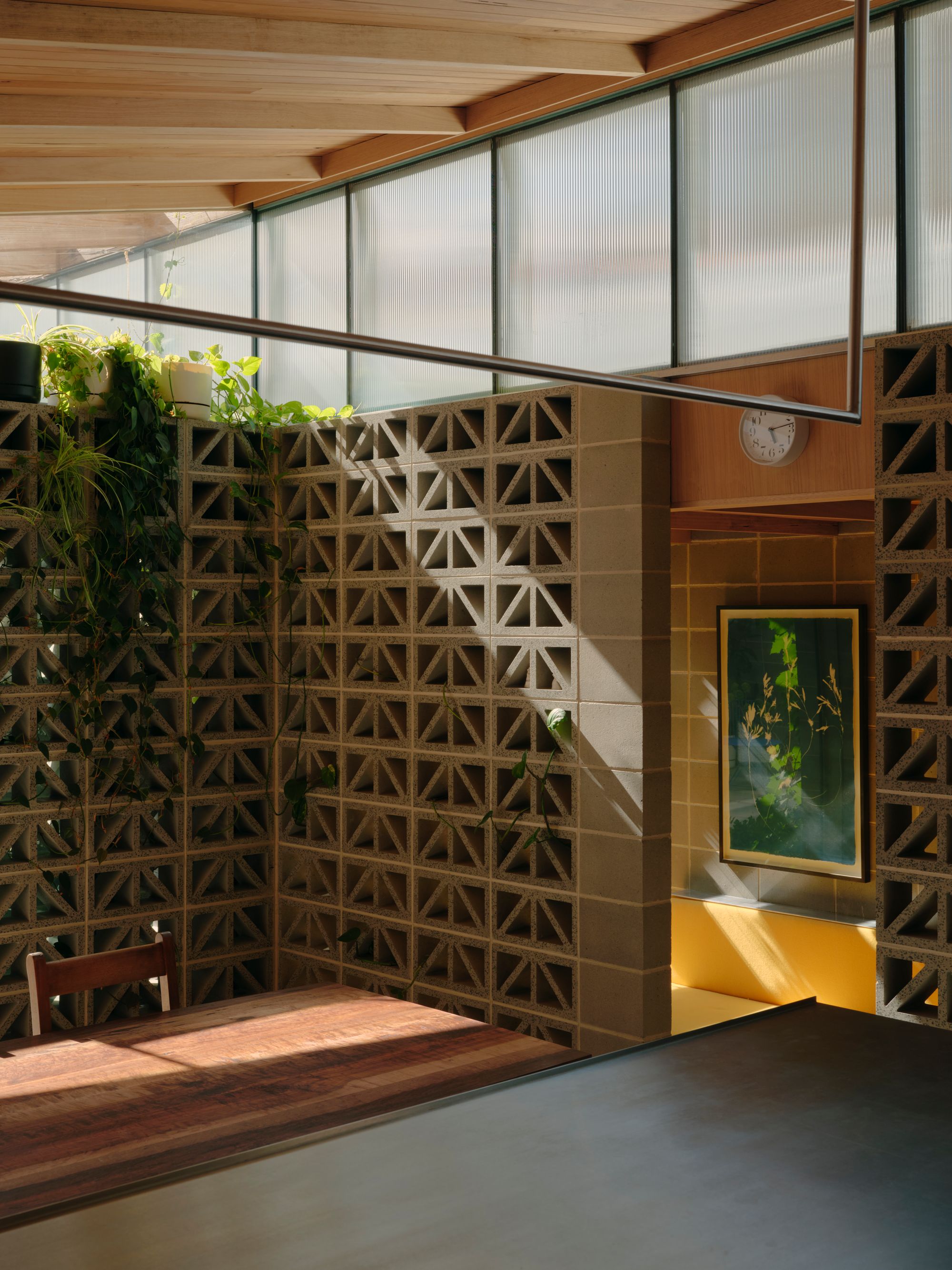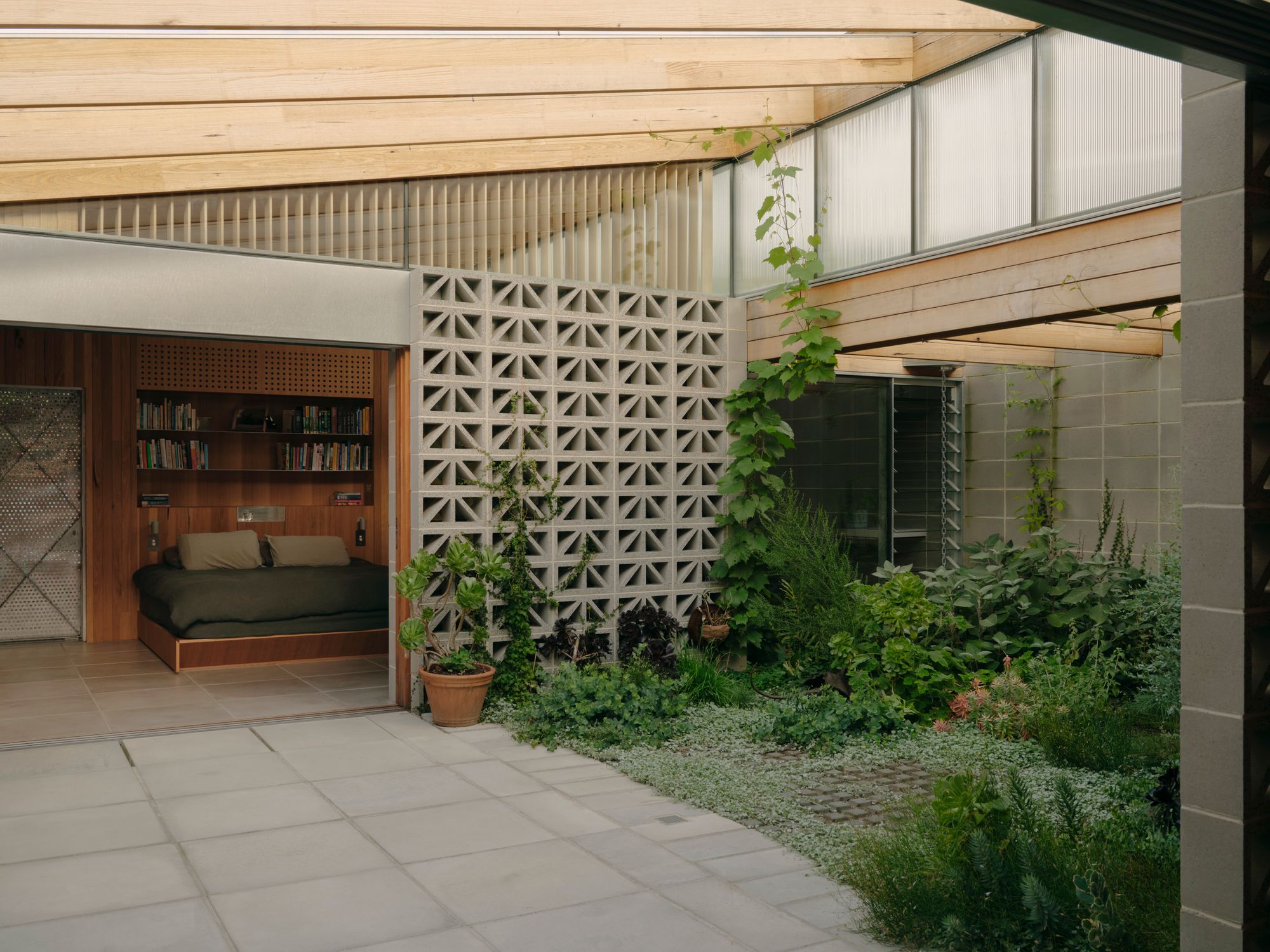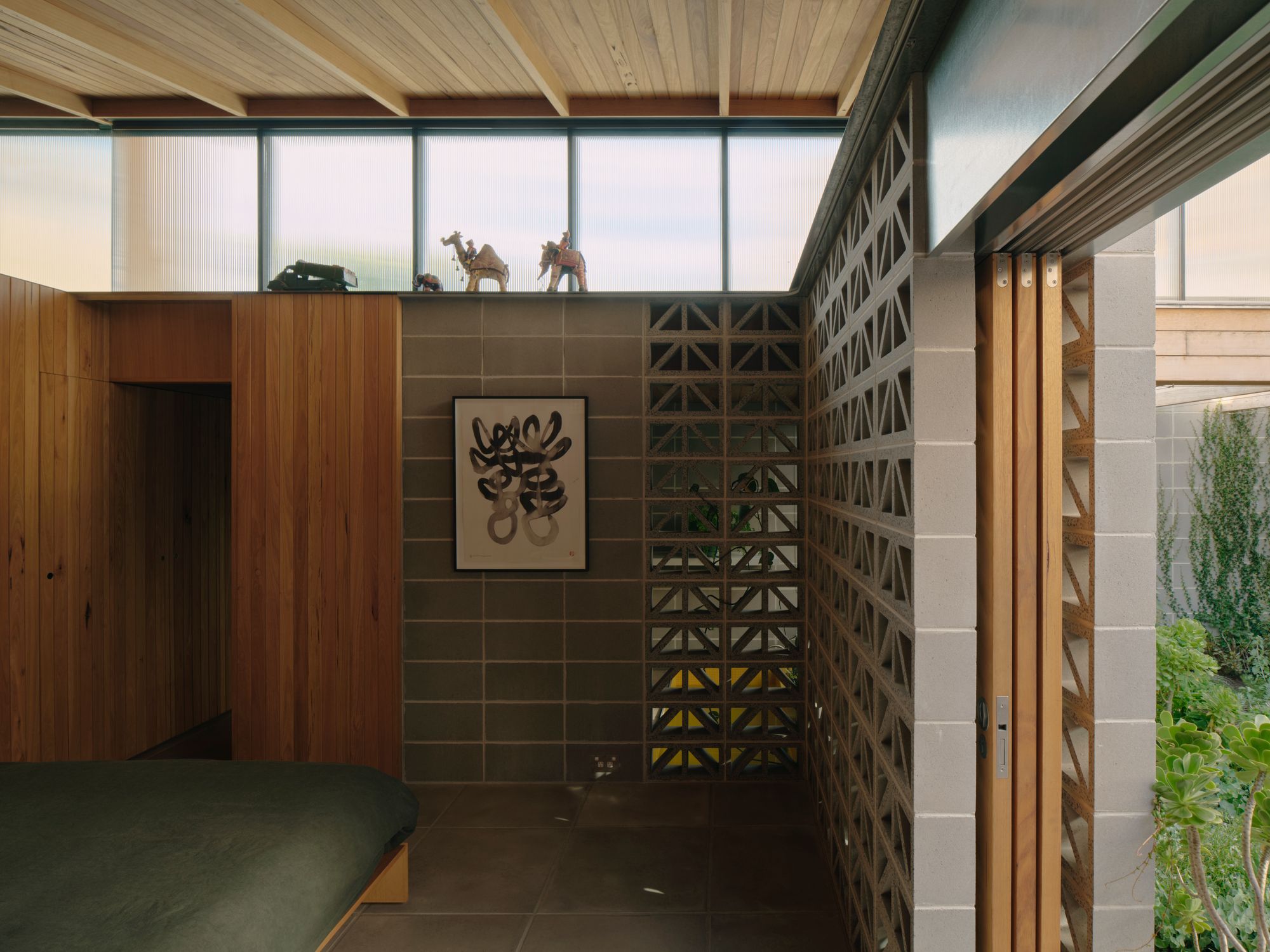 Emphasising the interplay of indoor and outdoor spaces, the design embeds the courtyard as an outdoor room, engaging it with the surrounding living spaces. This approach maximises natural light and ventilation, adding to the quality of life within the house.
"We live in our whole house now, inside and out. Before, there were whole rooms of the house we barely entered – now, the house feels like a single continuous space, every corner of which has both purpose and beauty."
Materially, the house revels in the beauty of natural textures. The design nods to the clients' admiration for the works of Geoffrey Bawa and Paul Couch, marrying robust materials and muted palettes with clear geometries and spaces sculpted by light. Infused with a love for yellow, inspired by Luis Barragan, the design also echoes their preference for simplicity and solidity.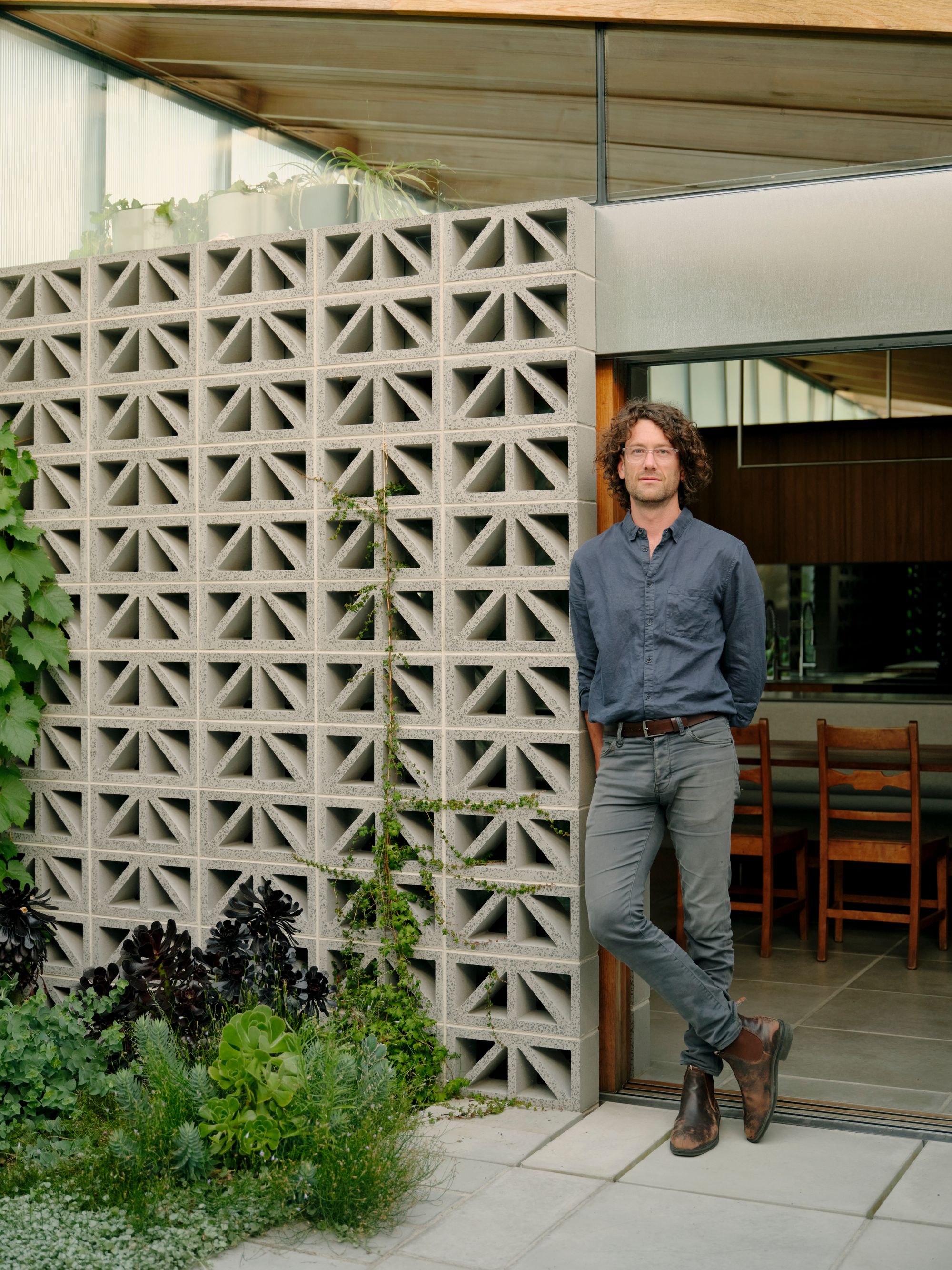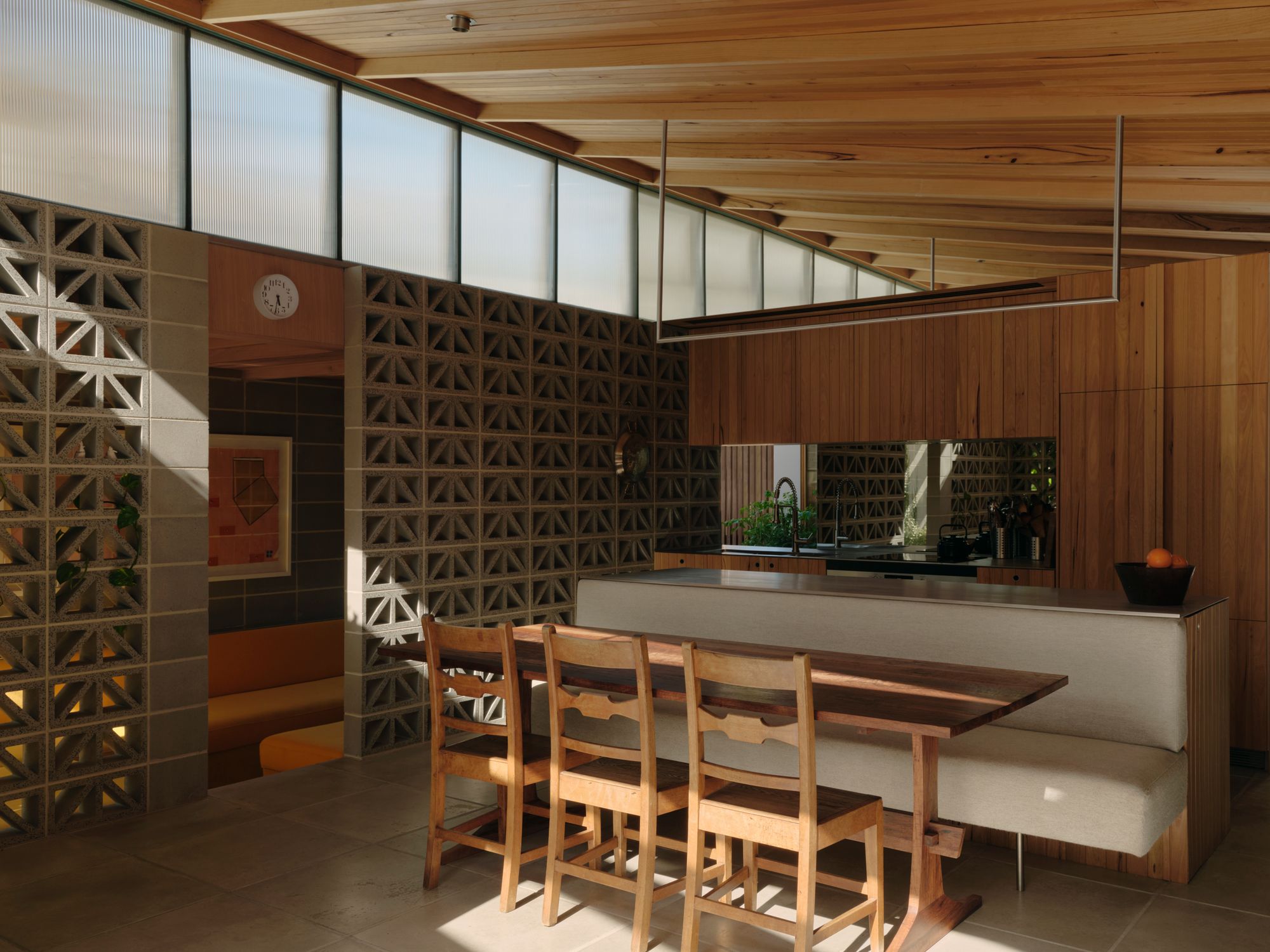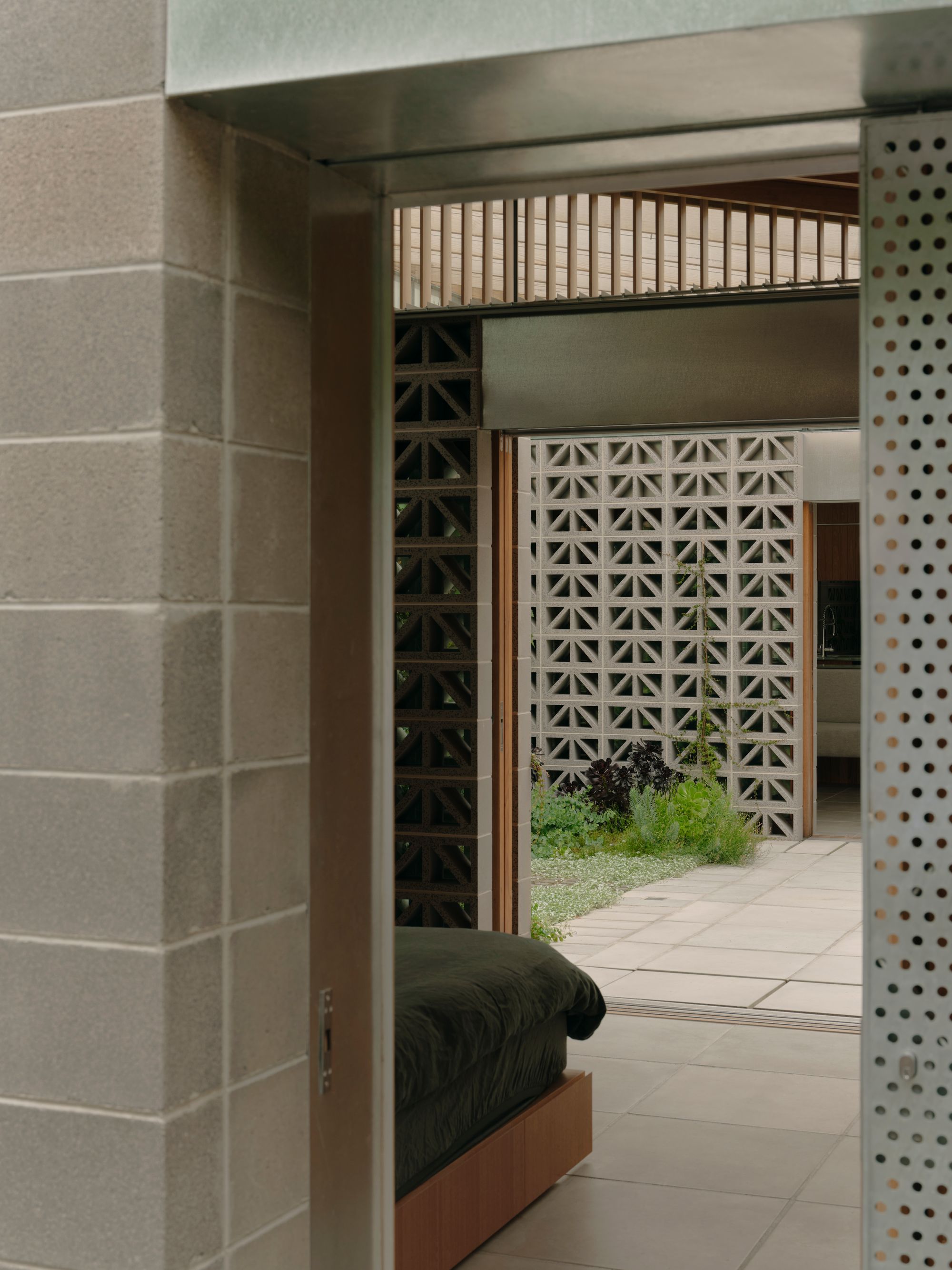 As we delve into the design of Sunday, we discover an architectural narrative that is deeply personal yet universal in its resonance. This home is more than just a structure; it is a testament to the transformative power of architecture in shaping the way we experience life.
---
Project details
Location: Fitzroy, VIC, Wurundjeri country
Architecture & Interiors: Architecture architecture
Project Team: Michael Roper, Nick James, Daria Selleck, Angus Hamilton
Builder: Grenville Architectural Construction
Engineer: Measure Engineering
Landscape: Amanda Oliver Gardens
Photography: Tom Ross
---
CO-ARCHITECTURE COMPANY PROFILE
Find out more about Architecture architecture via their CO-architecture Company Profile