Written by Sheridan O'Leary
This stunning Category B heritage property, built in the 1890s, is one of a pair of semi-detached worker's cottages with an intriguingly asymmetric plan.
Despite its unfortunate state of disrepair, with unauthorised extensions added over time, St. Helier Studio rose to the challenge of preserving the property's original charm while ensuring sustainability. The team made it their mission to salvage as much of the original structure as possible, restoring the existing layout and removing ad-hoc extensions at the rear to create a spacious open-plan kitchen, living, and dining space that overlooks a delightful courtyard.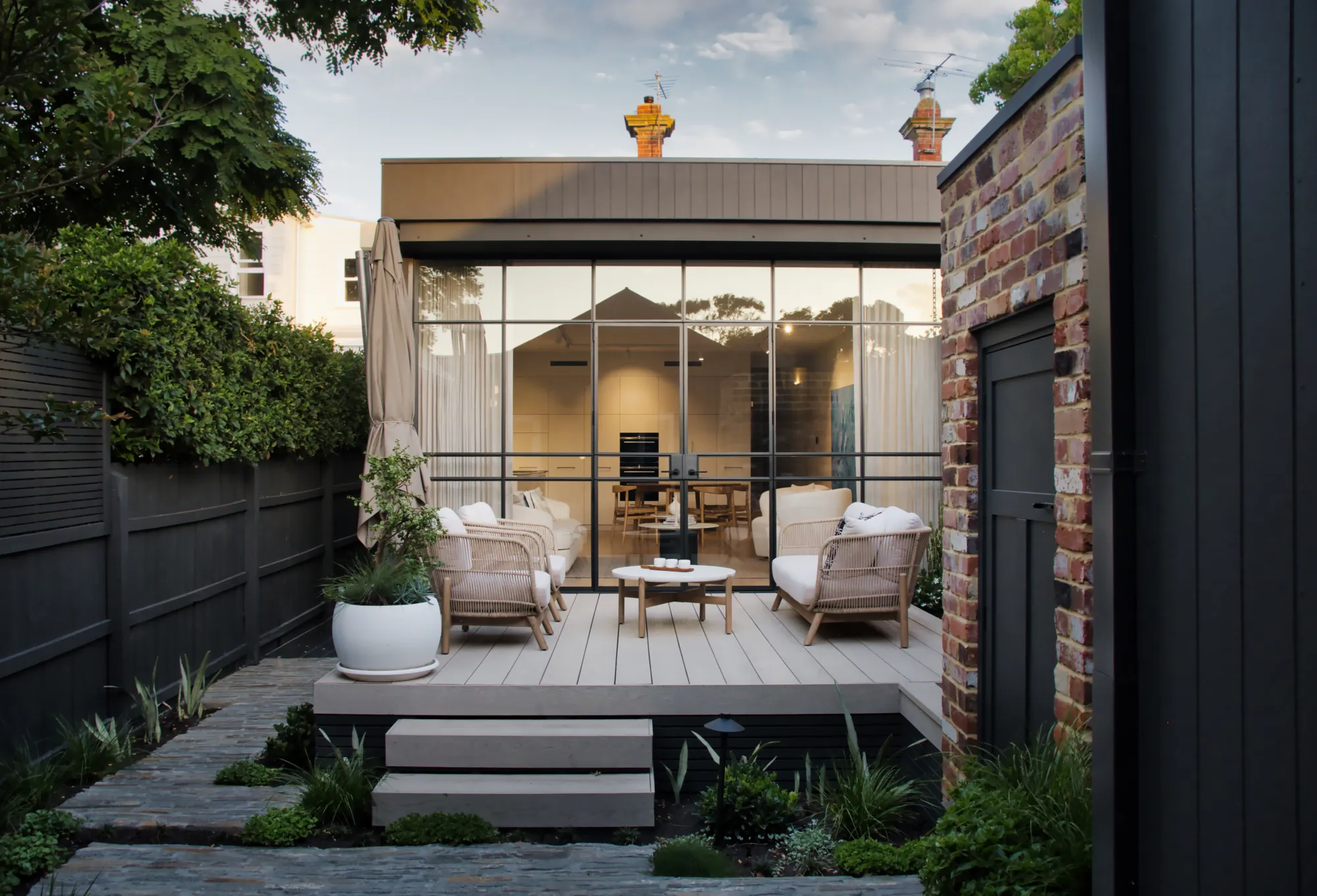 The restoration process was a labor of love that carefully upheld the property's heritage features, including the reinstatement of the bullnose front verandah and the stripping back of the exterior paint to reveal the striking limestone underneath. The traditional timber sliding sash windows replaced the aluminium ones, and the original timber flooring, with over 100 years of use, was stripped back to showcase its rich character and imperfections.

In a beautiful contrast of old and new, the newly constructed extension boasts a refined, linear design that seamlessly blends into the original structure. The use of materials that evoke Fremantle's industrial nature, such as fine steel doors, timber lining boards, and recycled bricks, creates a stunning connection between past and present.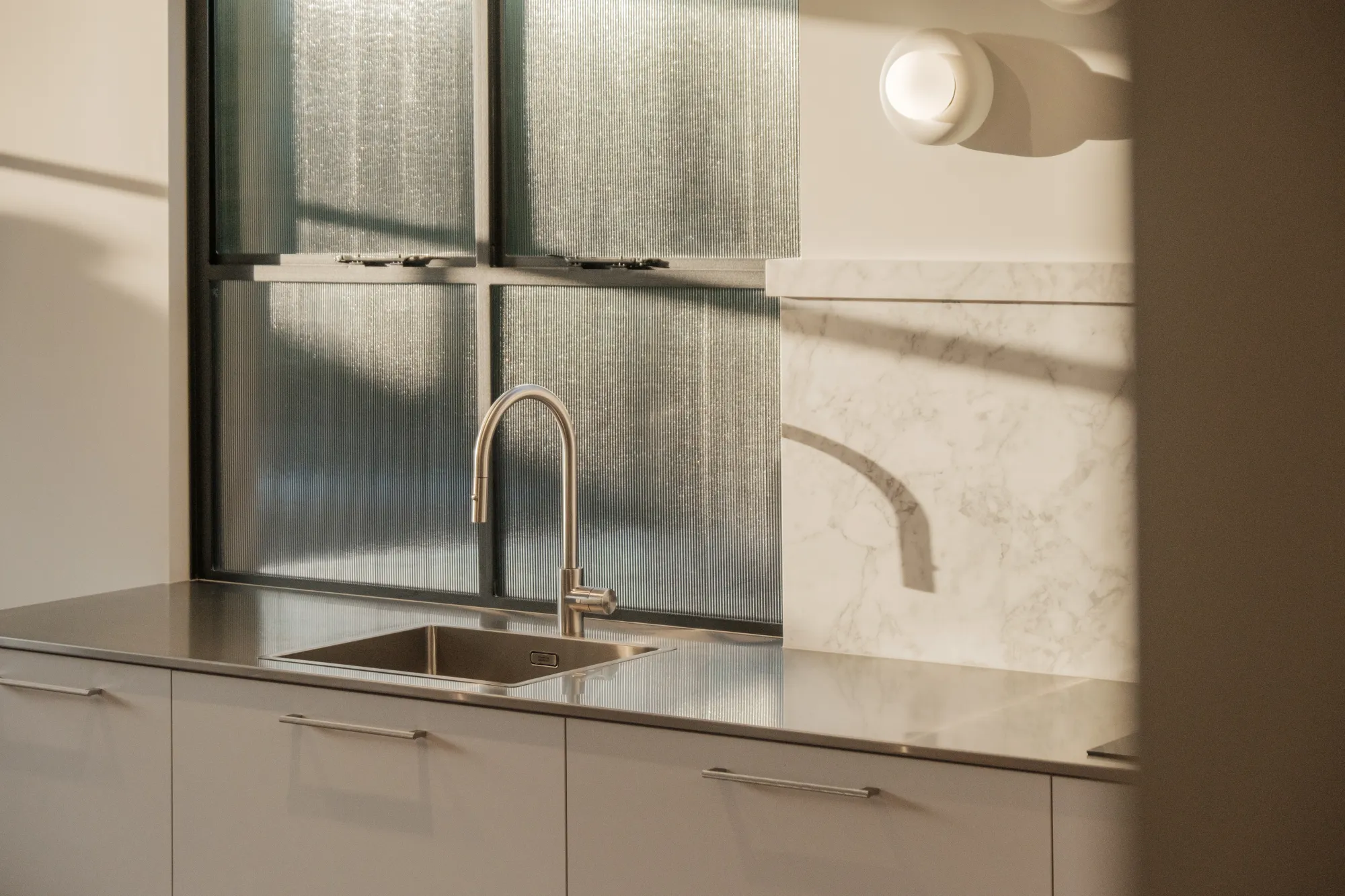 The interior was designed with a minimalistic approach, incorporating traditional elements at the request of the client. Expertly combining stainless steel, timber, marble, and fine fluted glass, the result is a perfect balance between modern and traditional finishes. The softness of each finish used creates a calm and serene environment that complements the home's rich history.

A previously unauthorised shed has been tastefully transformed into a studio with an ensuite, fulfilling the client's desire for a three-bedroom, three-bathroom house on a compact plot of 255 square meters. The studio's roofline cleverly mimics that of the neighbouring property, concealing the apartment block beyond.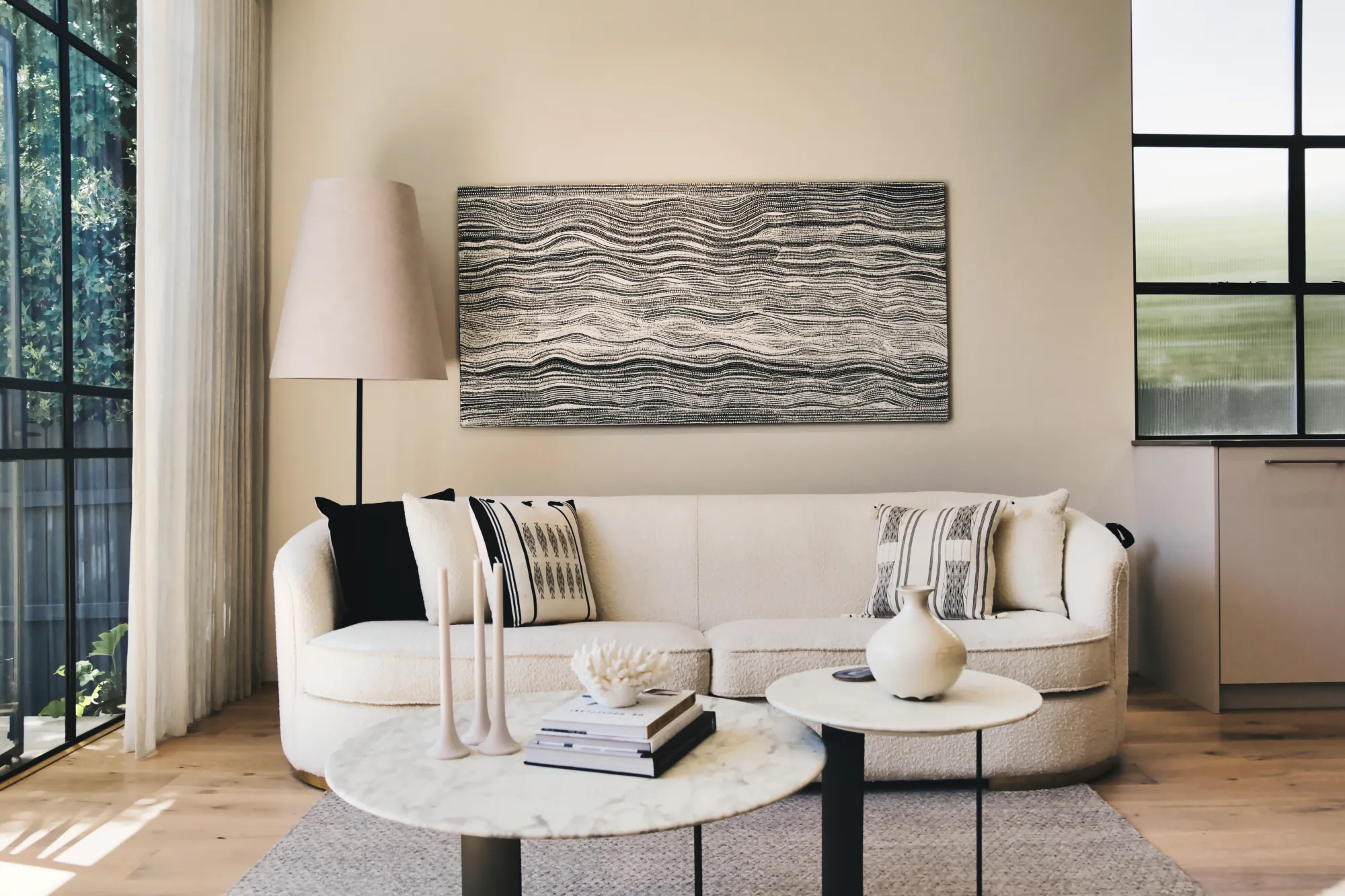 The Landscape Consultant, New Grade Landscapes, has created a captivating rear courtyard within the compact space, using expertly placed Endicott stone, artfully interwoven with a variety of greenery, to create a breathtaking and tranquil atmosphere.
After meticulous and extensive restoration work, Sewell Street's heritage building has been given a second lease of life and has become a renowned property in the neighbourhood. This charming heritage building, now restored to its former glory, is ready to stand tall for the next 100 years.
Project Details:
Design: St. Helier Studio
Photographer: Ben Delfs
Landscape: New Grade Landscapes