This distinctive dwelling, now three decades old, continues to challenge and redefine Australian residential architecture's norms. Conceived by Roger Wood and Randal Marsh, the founding partners of Wood Marsh, Gottlieb House represents a dramatic fusion of architecture and sculpture. The home's form, largely inspired by artists like Donald Judd and Richard Serra, positions itself as a complex interplay of concrete, steel, and glass. Such material choices are more commonly found in commercial or civic architecture, rarely making their way into suburban homes.
From the onset, Gottlieb House defied traditional residential design principles. Without a clearly defined front door, pitched roofline, or front veranda, the building takes on a non-hierarchical structure, arranged as intersecting volumes that offer no indication of what lies within.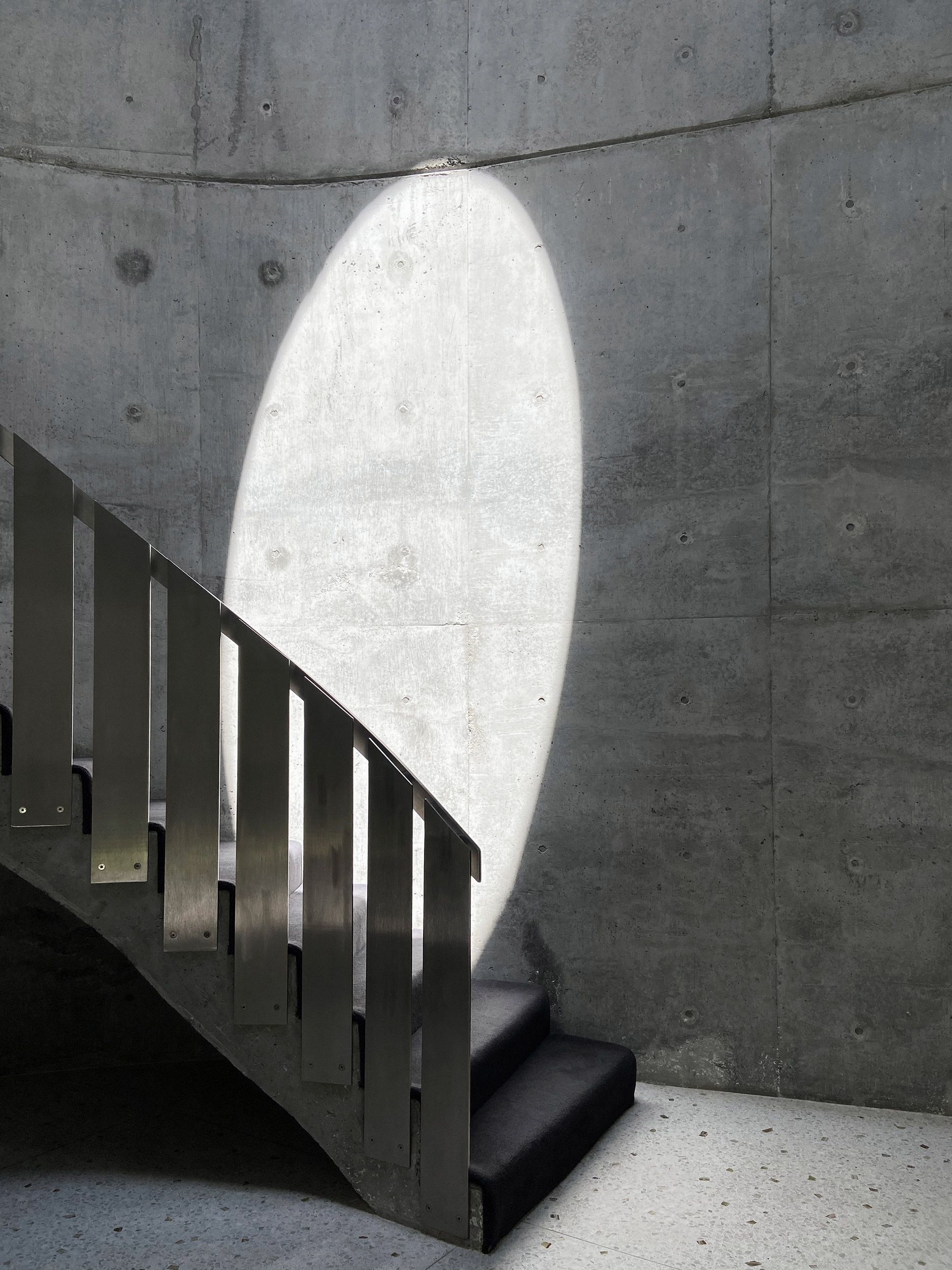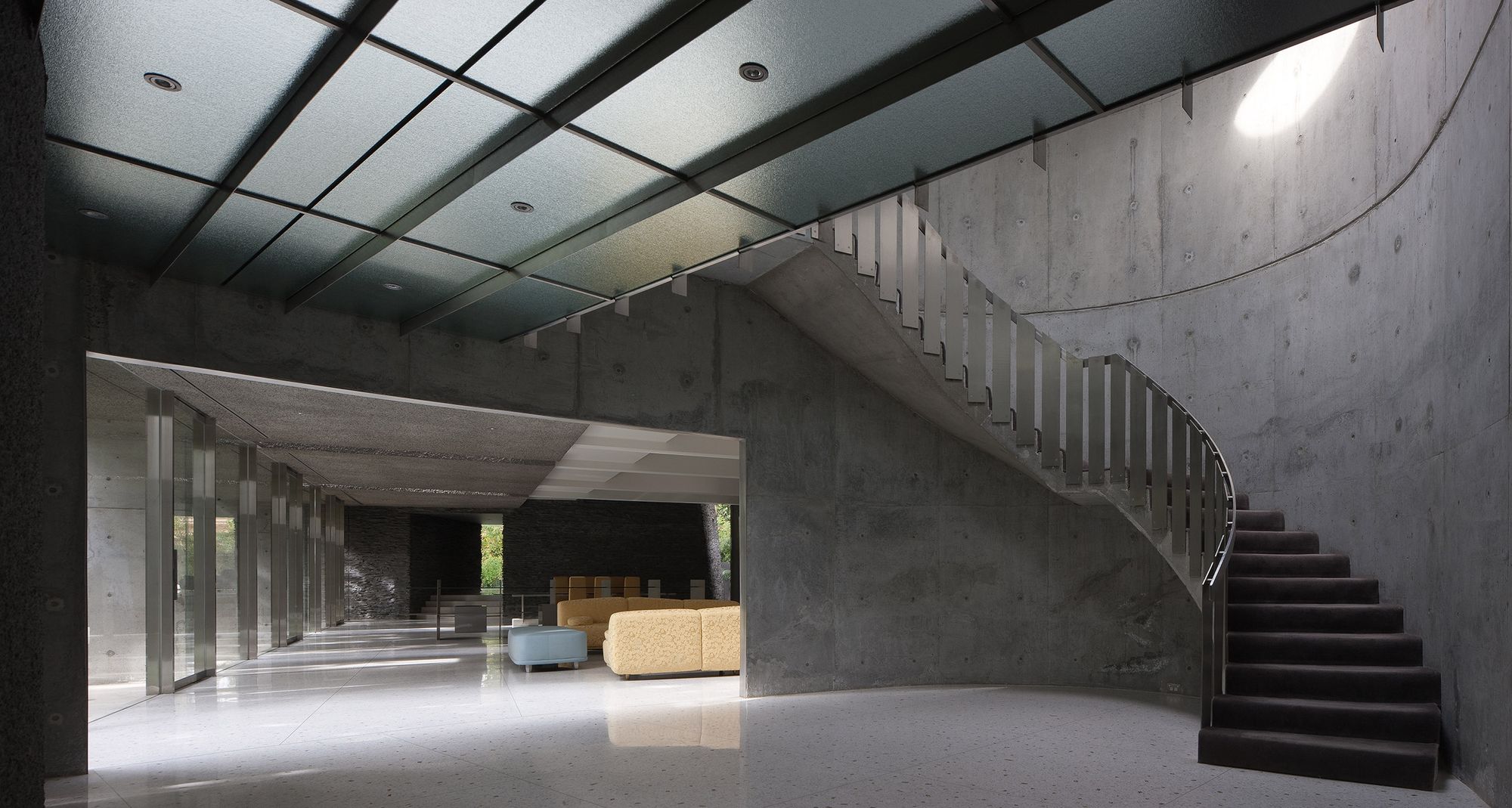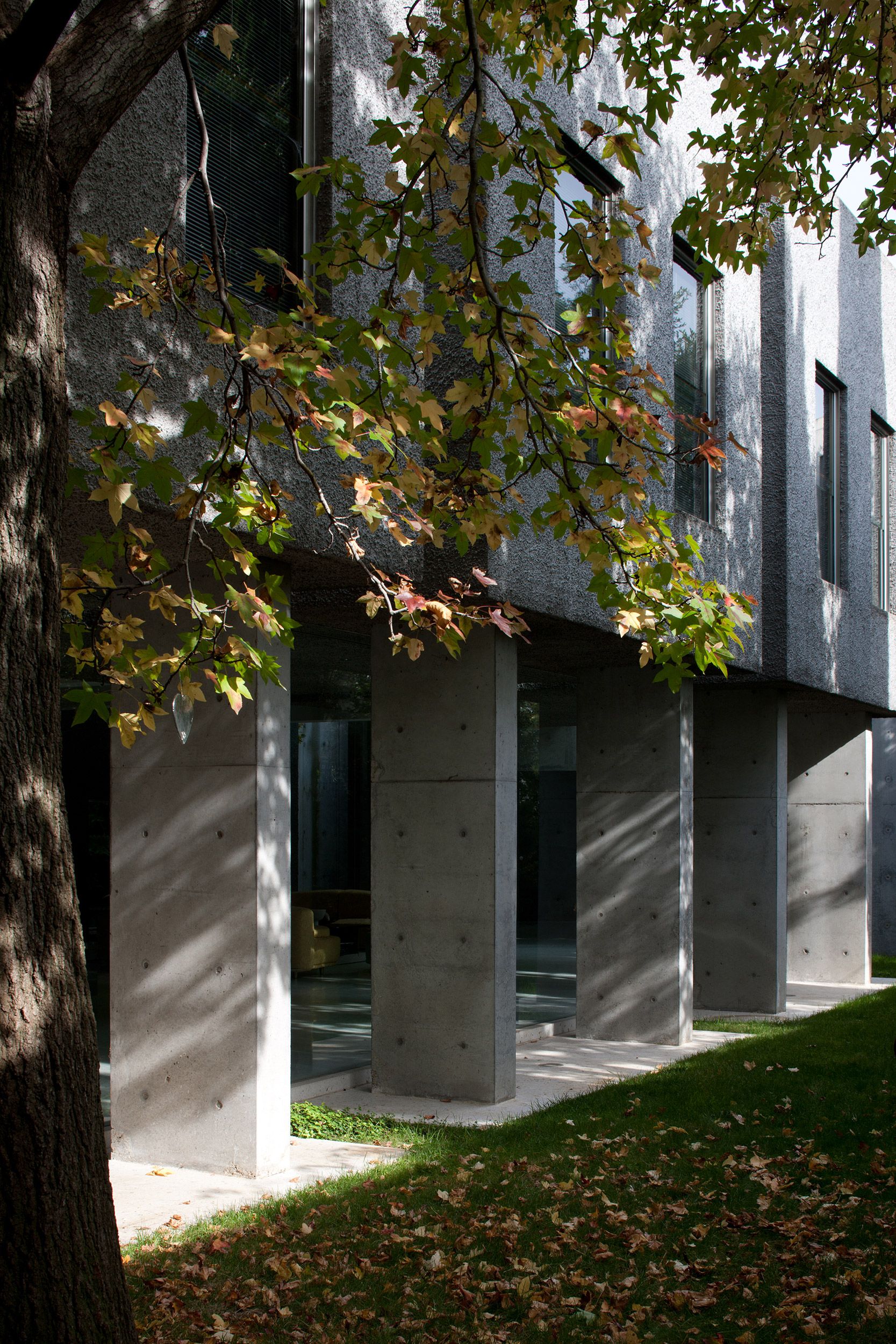 This approach has turned conventional design on its head. Instead of the warm welcome often associated with residential facades, the Gottlieb House's frontage presents a seemingly impenetrable concrete cylinder. The reflective steel box serves as an inconspicuous front door, adding to the home's abstract appeal.
The distinction between interior and exterior is deliberately blurred, with materials like terrazzo floor tiles, marble, and reflective steel carrying through both spaces. Over time, the natural weathering of the concrete and deliberate absence of gutters have allowed the building to develop its own organic patina.

The floor plan itself is a cleverly arranged series of intentional interconnected volumes, each defined by its intended use. It balances light and dark, open and cave-like spaces, mediating between public entertaining areas and private quarters. With room for 300 guests, the ground floor takes on a civic nature, both in its scale and materiality, while the upper-level bedrooms retain a sense of seclusion.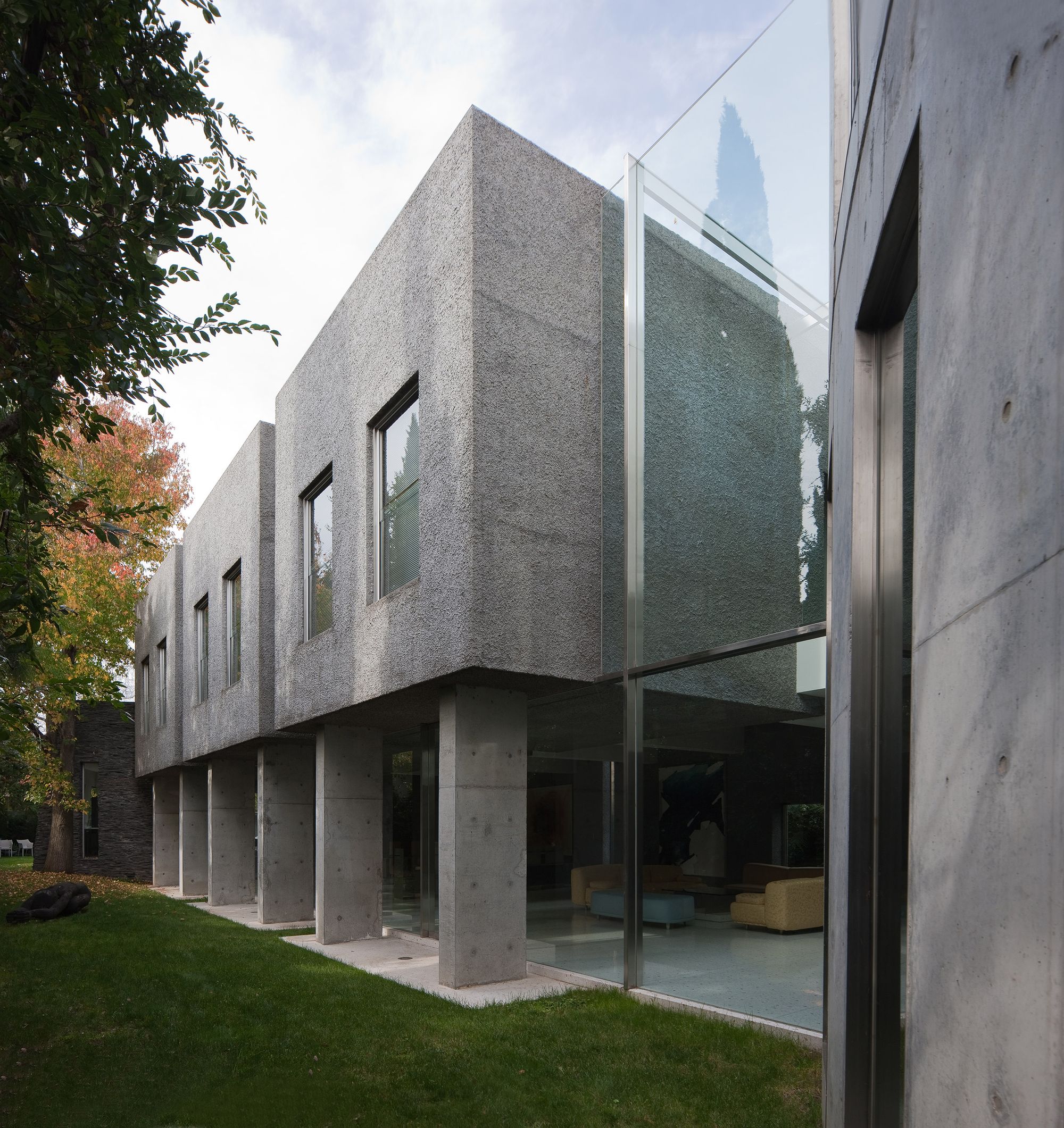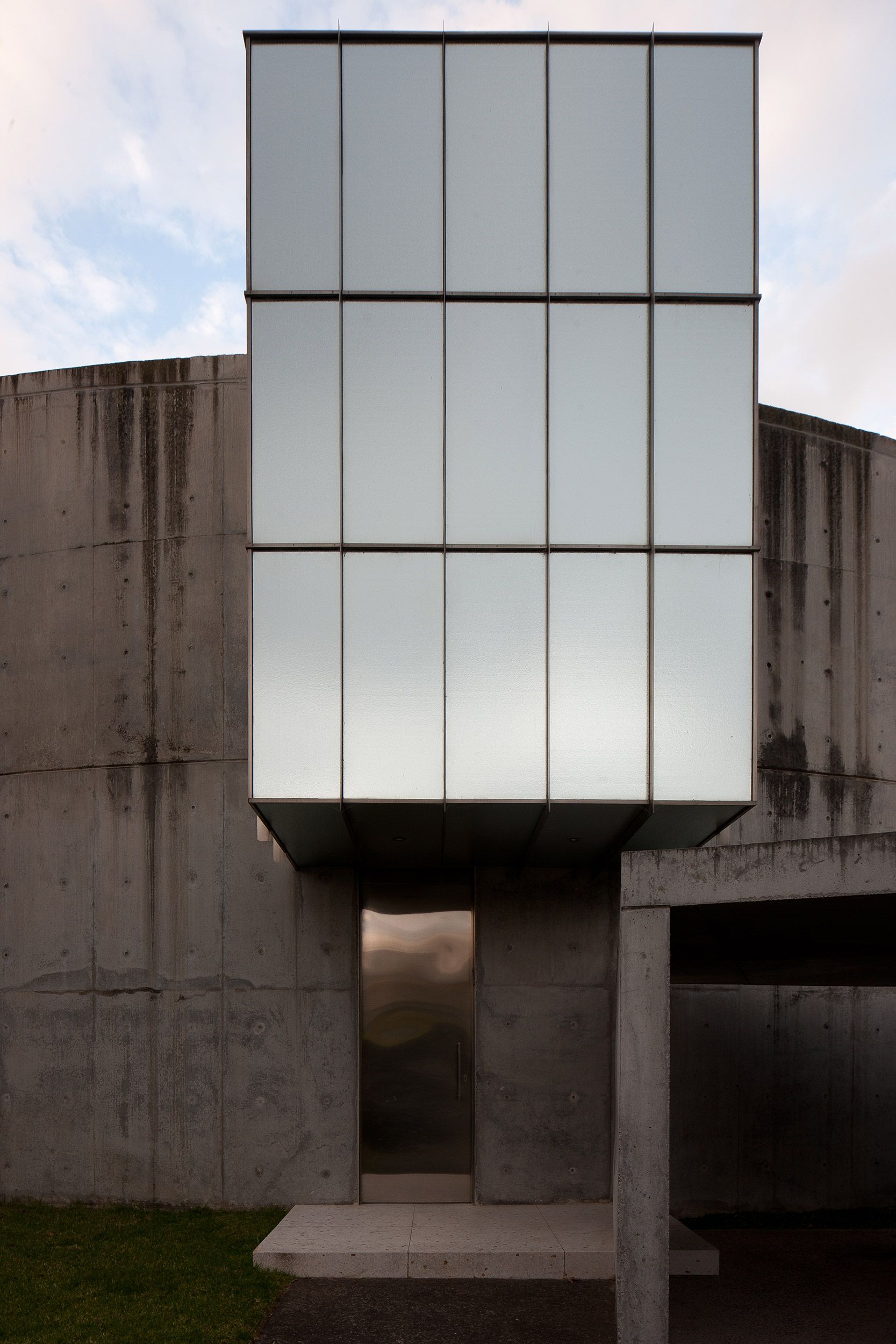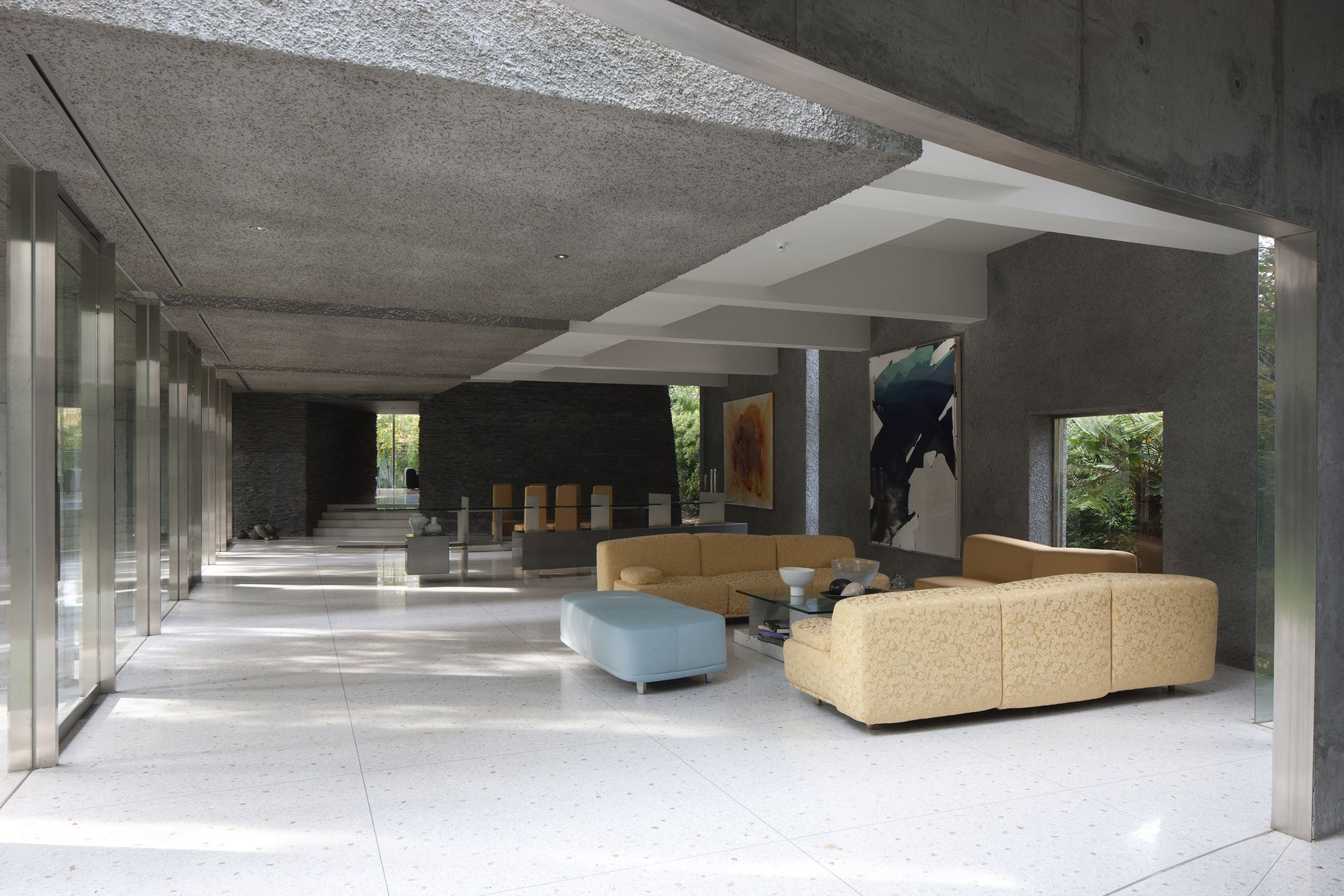 Despite its abstraction, the Gottlieb House's longevity in fulfilling domestic requirements illustrates its success. The family who commissioned it in 1989 continues to inhabit the home, unchanged in its structure or even furniture, demonstrating that the design transcends mere shock value or aesthetic novelty.
Thirty years after its creation, Gottlieb House remains an architectural marvel and a testament to the enduring vision of Wood Marsh. It's a structure that continues to delight and surprise, reflecting an architectural pursuit unconstrained by traditional expectations.
Gottlieb House continues to provoke thought and engage with its inhabitants even after 30 years, reflecting timelessness in its design and a profound understanding of form and function. Far from being a mere piece of historical intrigue, the house embodies a set of ideas and an approach to architecture that resonates just as strongly today. Its sculptural quality and design language challenge not just the norms of suburban Melbourne but also the very essence of what a family home in Australia could and should be.
Project details
Location: Melbourne, Victoria.
Situated on the lands of the Boon Wurrung people of the Kulin Nation.
Architecture & Interiors: Wood Marsh
Custom Furniture: Wood Marsh Architecture
Photography: Jean-Luc Laloux
---
CO-ARCHITECTURE COMPANY PROFILE
Find out more about Wood Marsh via their CO-architecture Company Profile