The Sydney suburb of Bronte has witnessed significant development and growth over the years, drawing many to its laid-back coastal atmosphere. As the number of ocean lovers and morning cafe patrons swell, especially during the summer months, Tribe's latest residence which is monolithic in its structure, serves as a tranquil sanctuary for its residents.
Drawing from the neighbouring sandstone cliffs, the structure of the house gracefully descends the steep terrain, ensuring harmony with its immediate neighbours. It's thoughtfully woven into the community, adhering to the local Council's subdivision patterns, and meticulously crafted to guarantee sunlight and seclusion for its south-facing backyard garden and pool.
"It is conceived of a solid mass of brickwork that has been carved and eroded by the program."
The architectural brief for this beachside home was to cater to a multi-generational family of five, ensuring privacy and distinct access for both the parents and their adult children. This objective was met by strategically dividing the structure vertically. The lower ground floor is designated for the adult children, giving them the freedom to come and go with their own seperate entrance as well as a dedicated space for working from home. In contrast, the upper levels are reserved for the master bedroom and primary living areas that are connected via a central void space, a key design feature to the home.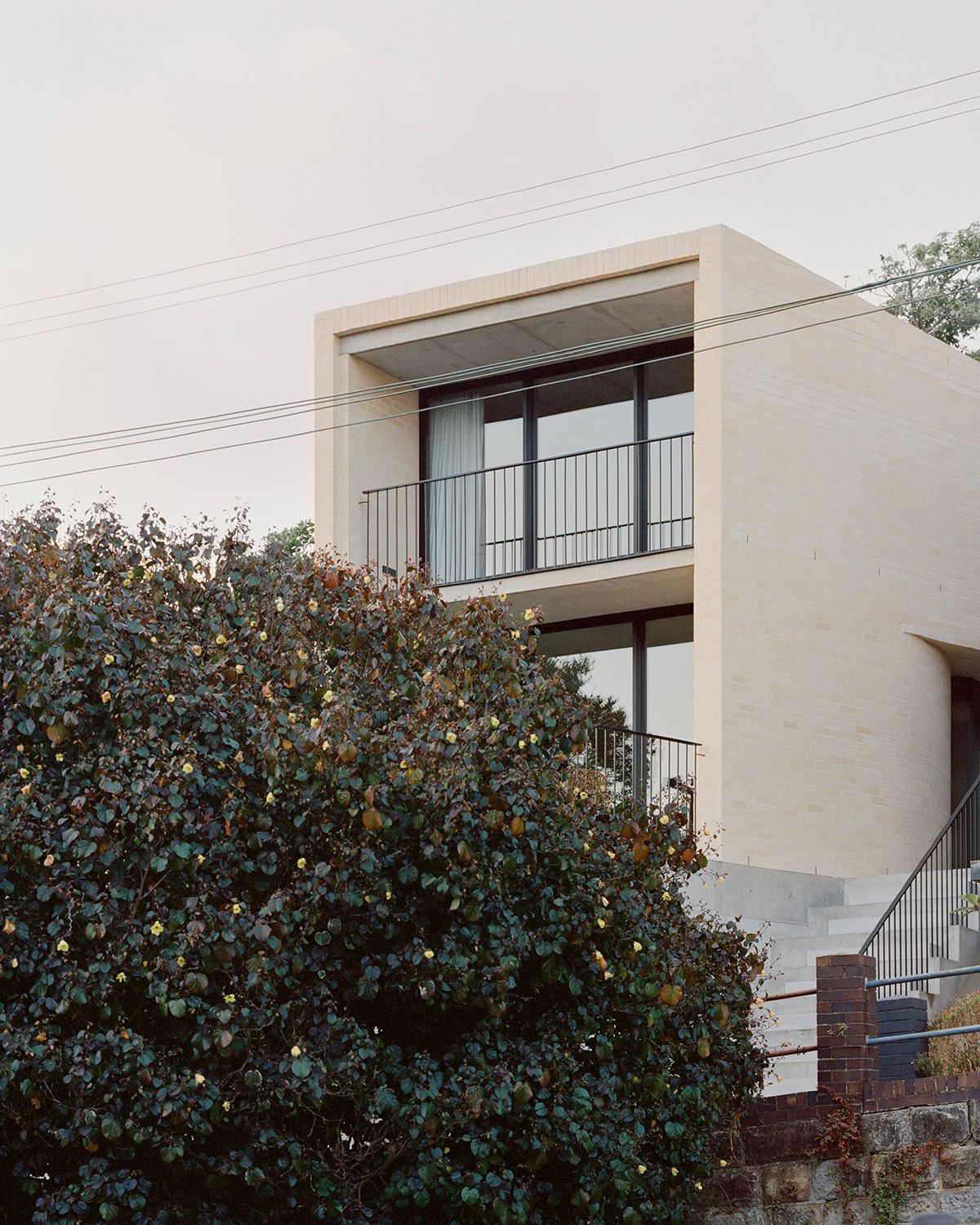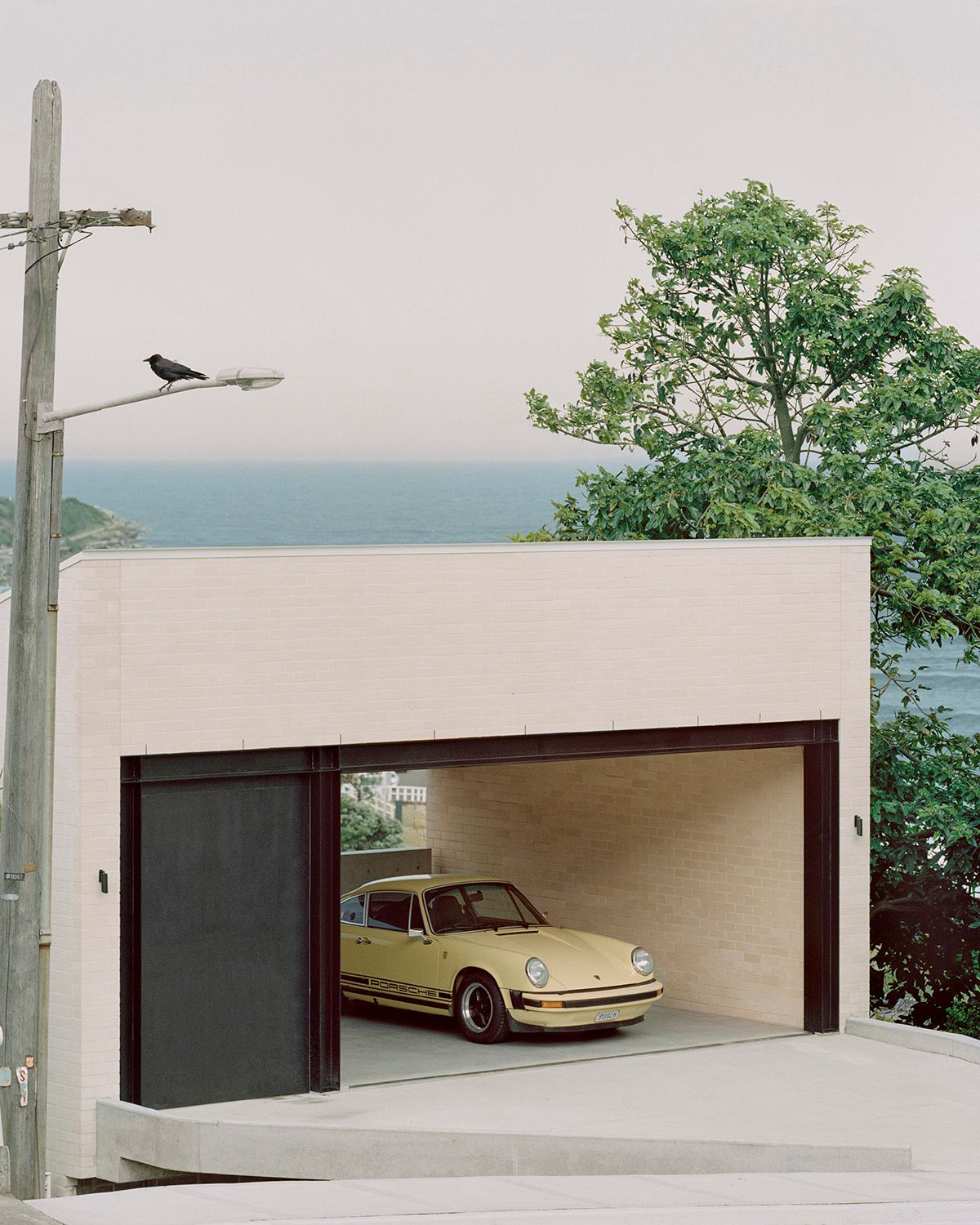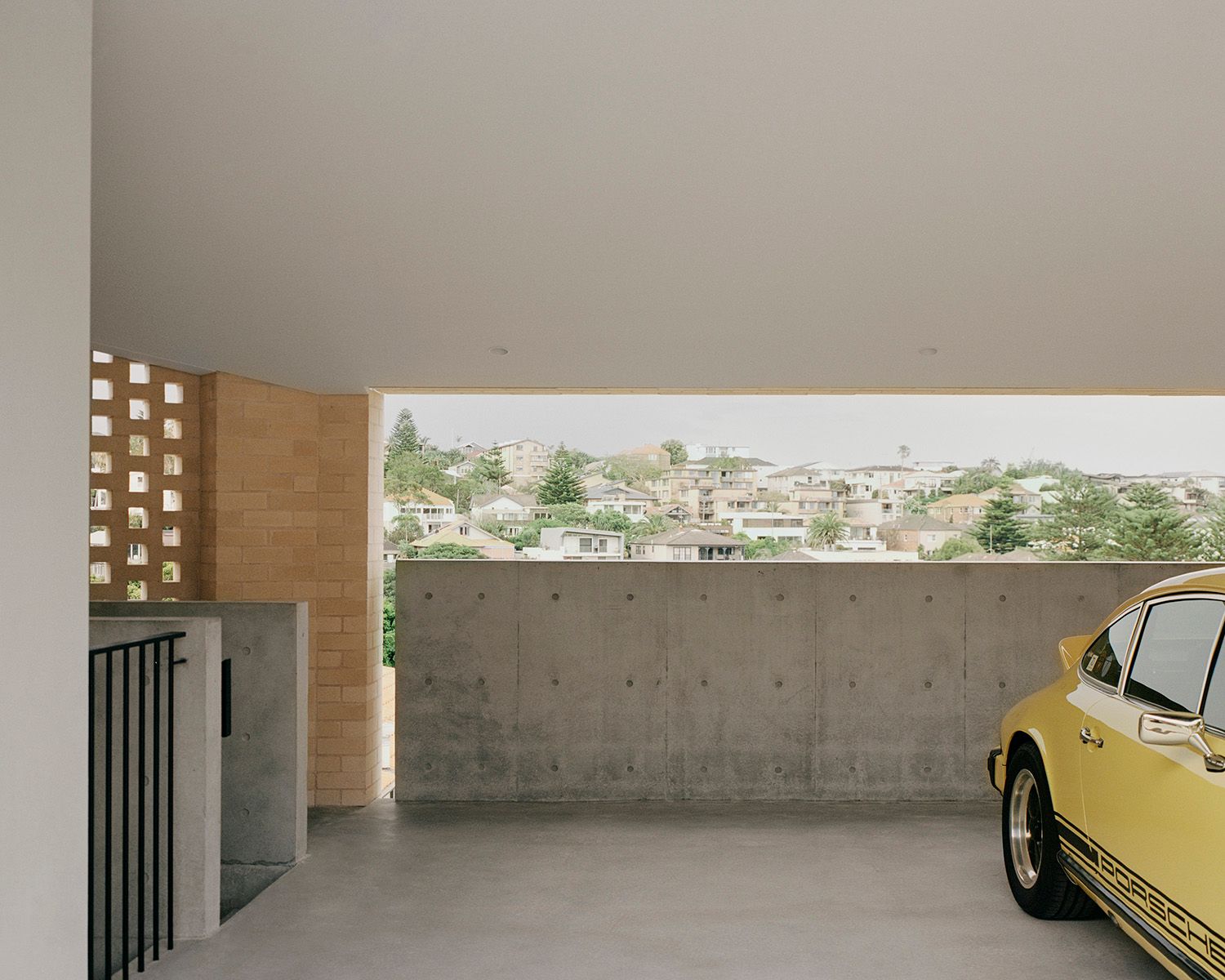 Due to the site being situated on a steep plot of land with a north-south orientation, it was crucial for Tribe to skilfully manage the light throughout the residence. The challenge they encountered was the potential for excessively bright and dark areas throughout the dwelling, coupled with the issue of significant glare. The project evolved into a tribute to illumination - from direct rays and shadows to reflected glows and patterns. Light dances off the backyard pool, projecting silhouettes on a reflector wall. Meanwhile, light reflecting from the neighbour's terracotta roof disperses through the brick-screened windows, reminiscent of the play of colours in stained glass.

Echoing the simplicity of a traditional Australian beach house, materials are pared down to the essentials, chosen for their durability and endurance in this challenging beachside setting. Concrete slabs serve as the foundation for floors and ceilings, while steel balustrades are utilised both inside and outside. The blonde brickwork walls ensure a home that's not only resilient to the elements but also demands little to no maintenance. A residence that can be securely closed off during periods of non-use or easily washed down when subjected to heavy use.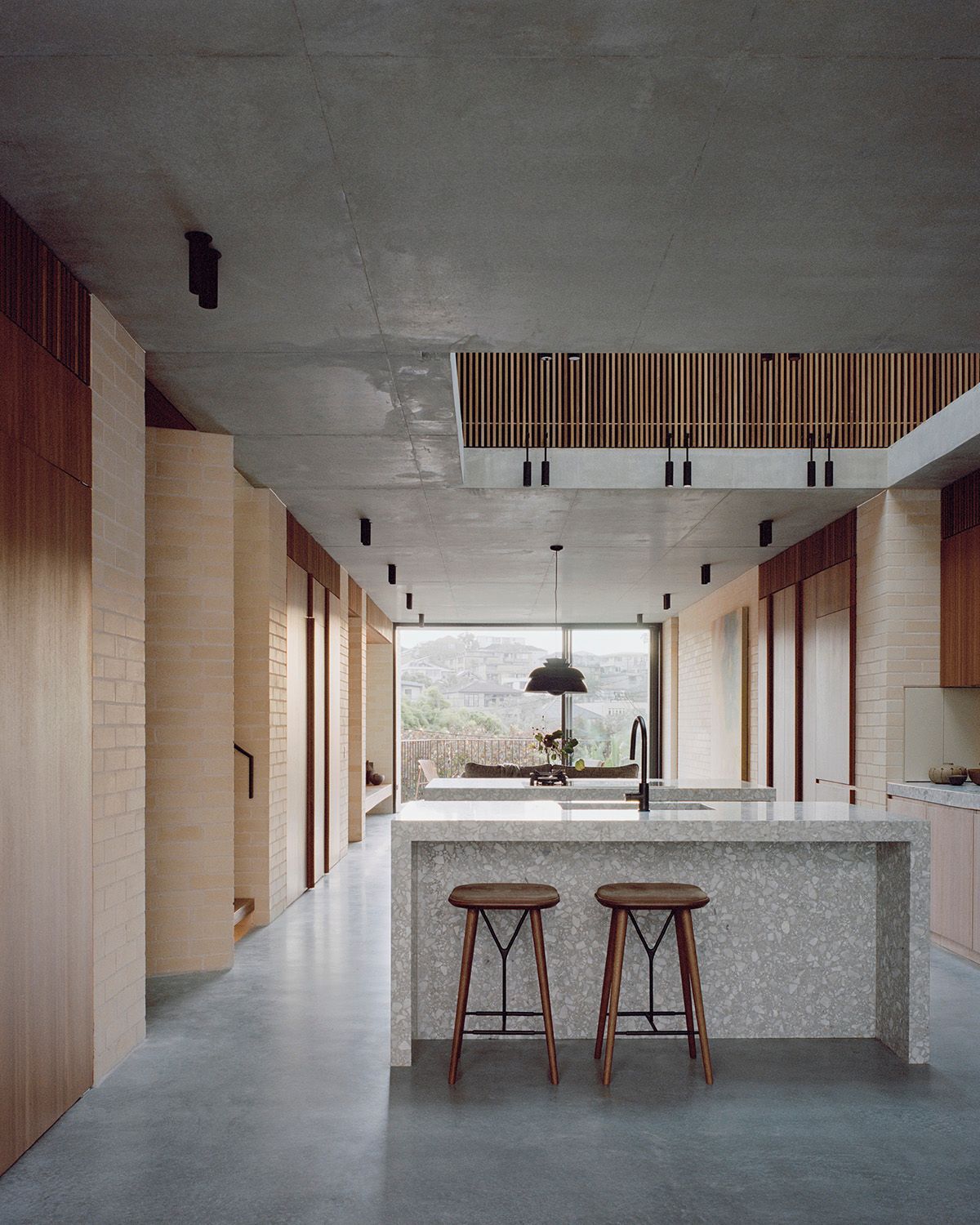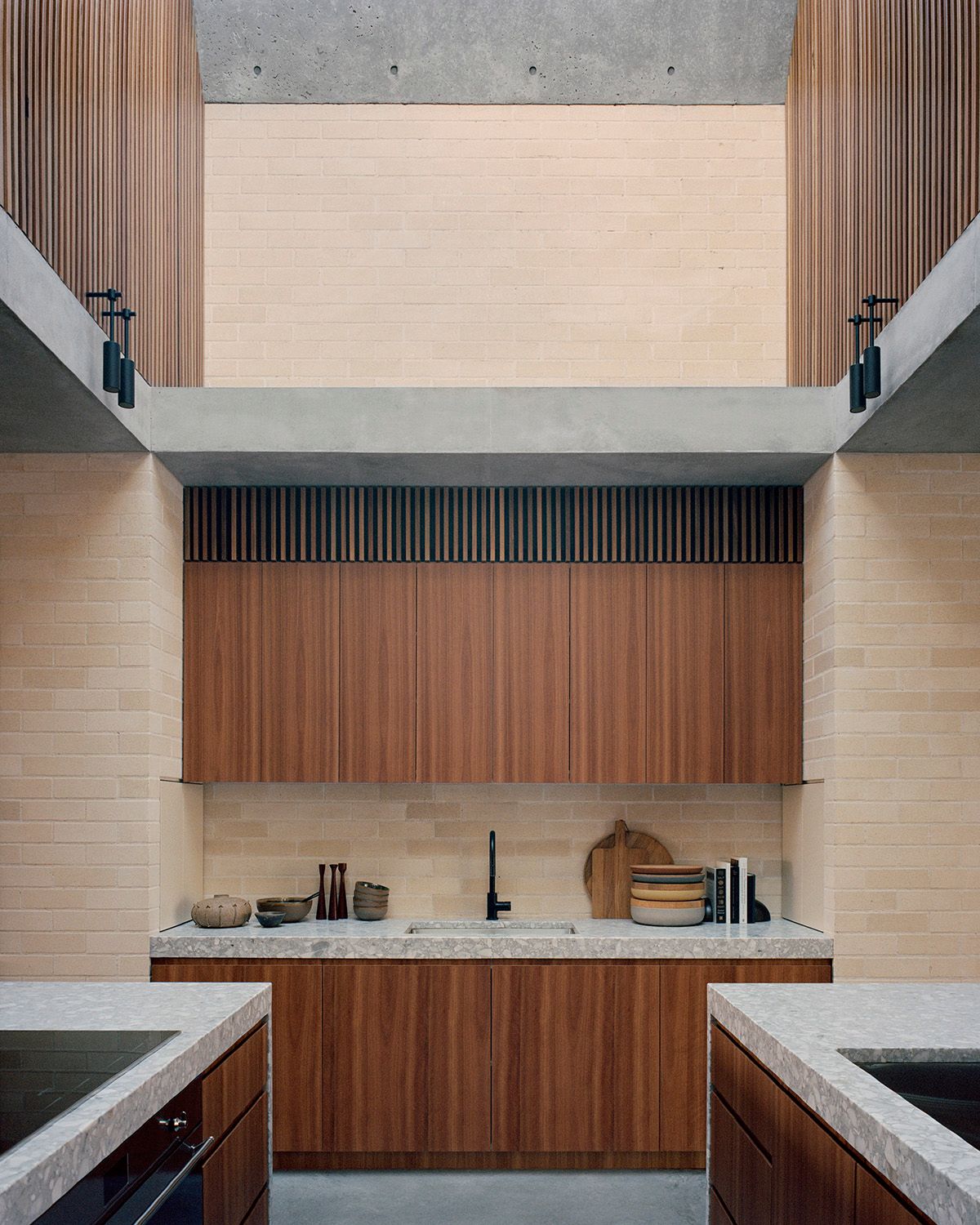 Bronte House epitomises the nuances of urban Australian coastal living. Stripped of excess and devoid of unnecessary decoration, it focuses solely on deriving joy and playfulness from the fundamental elements. This approach crafts a design that not only resonates with the client's aspirations but also harmonises with the locale, forging a bond that's both intuitive and profound. The home stands as a testament to design's ability to capture the essence of both personality and environment, reflecting an ethos that values simplicity and authenticity.
Project Details
Location: Bronte, NSW
Country: Gadigal
Architecture & Interiors: Tribe Studio Architects
Photographer: Rory Gardiner
Builder: Robert Plumb Build
Styling: David Harrison
Landscape: Dangar Barin Smith
---
NOW HIRING
Tribe Studio Architects are currently advertising a Project Architect role on CO-architecture. If you are a dynamic and ambitious architect with strong experience (8yrs experience post 5year program) and a track record of design talent, technical excellence, and successful collaboration with external stakeholders, then they would love to hear from you.
---
CO-ARCHITECTURE COMPANY PROFILE
Find out more about Tribe Studio Architects you can visit the Tribe Studio Architects company profile. Its a great place to discover more about their studio and gain valuable insights into their work.