Following the success of our events in Perth and Melbourne, we are thrilled to announce our upcoming industry roundtable discussion in Sydney. Join us as we delve into the ever-evolving world of AI, exploring the latest challenges and opportunities. Gain valuable employment insights and a deeper understanding of the future of work in architecture and design.
Automation, software, and digital skills are reshaping design work. Whole industries, workflows, and job categories are likely to change as a result of the rapid adoption and revolutionary impact of generative AI. New initiatives to upskill workers are bringing up new working and career-path paradigms and as the next generation of workers rises to the forefront in a transformed workplace, their patterns and preferences for communicating and learning will have an impact on work for all of us.
As a result, disruption has emerged as the one constant in an era of perpetual change in the workplace. In addition to the many changes, the pandemic brought about—an increasing shift towards remote and subsequently hybrid work, a skill gap in many industries, and a re-evaluation of the role of work in people's lives—come new and escalating challenges.
---
When and Where
When:
Thu, 12 October 2023 6:00 PM - 9:00 PM AEST
Where:
Brickworks Design Studio Sydney
2 Barrack St, Sydney NSW 2000
---
Tickets
Or, Purchase your tickets directly on Humanitix website.
Proceeds: All proceeds from the event will be donated to 20talk.
---
Speakers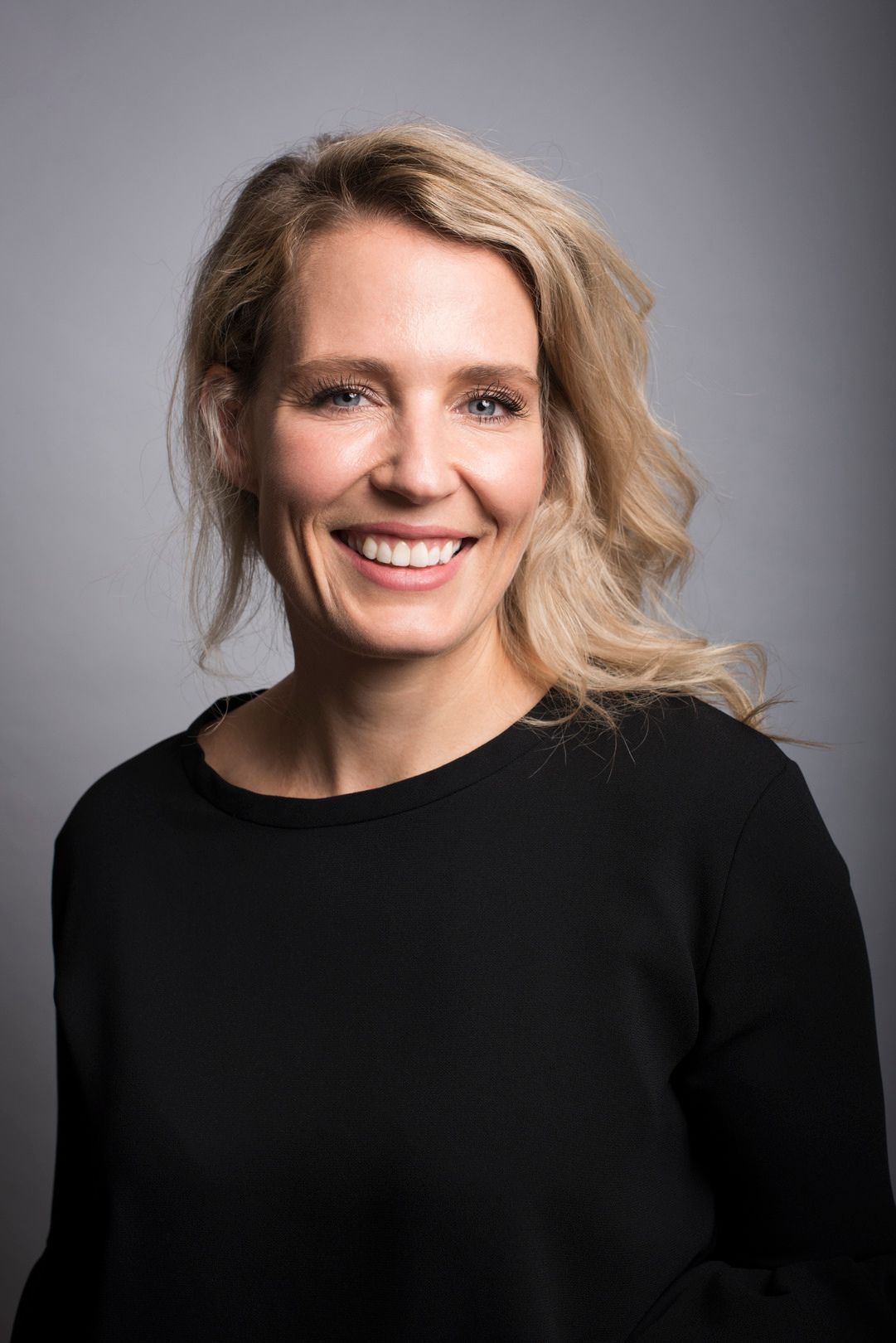 Sally Campbell - Principal at BVN Architecture
Sally's enthusiasm for design and the vision of the projects she leads is contagious. She is naturally personable and effortless in her ability to engage clients, stakeholders, consultants, and project teams at all stages of a project. She is an advocate for spaces that leave lasting impressions and believes everyone should have the benefit of living in, working in, or occupying well-designed spaces. Her curious nature leads to rigorous examination of clients' briefs, to extract core needs and eliminate the superfluous. She is passionate about workplace strategy and innovative design solutions across all sectors.
Jeames Hanley - Digital Practice Manager at Gray Puksand
As a CTO technologist and strategist, I combine my technical expertise with a strategic and technical vision to propel organisations forward and deliver true digital transformation. Converting considered strategy into front line behaviour by using the right balance of hard and soft skills to support people in an ever-changing technology-centric environment.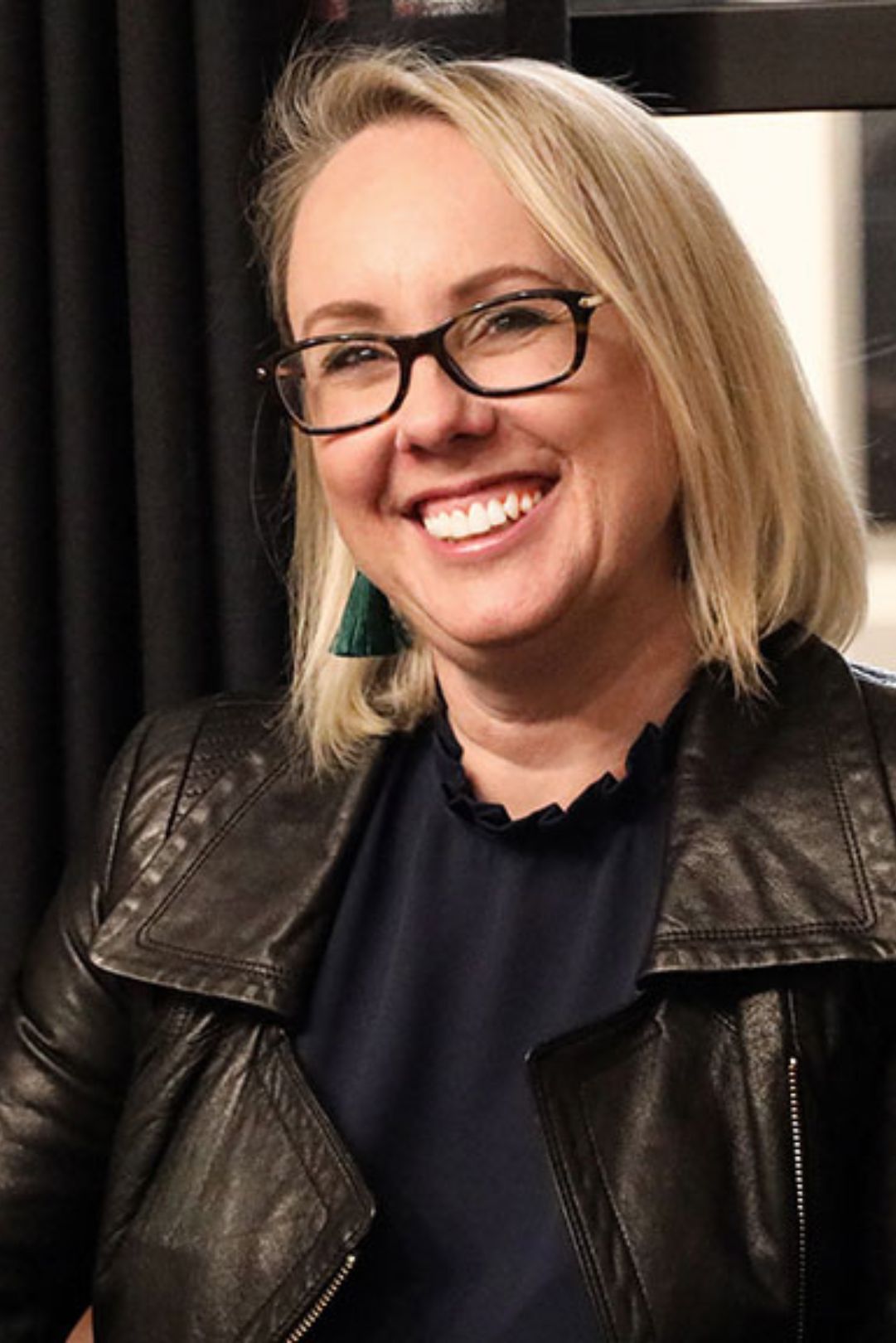 Cathy Jameson - Design Director at Gensler
As Design Director, Cathy's focus is on the design of innovative workplaces in Australia and abroad. With 25 years' experience, Cathy's expertise and leadership in large scale workplace design has resulted in award winning projects designed with each specific client in mind. A passionate designer and mentor, Cathy is Gensler's APME Regional Financial Services Leader and has a diverse knowledge base with expertise in across a range of other sectors including Professional Services, Science & Energy and Media & Consumer Goods. Cathy has contributed to the industry through her involvement in the Design Institute of Australia, previously serving on the NSW Council for 6 years. Outside of work hours Cathy has a fascination with mid-century object and 1960's glass design, which takes up both time and space with no regrets.
Jet Geaghan - Associate at Woods Bagot
Jet Geaghan is an associate at Woods Bagot's Sydney studio and a registered architect in NSW, Australia, with experience across residential, hospitality, commercial, retail, health, and education sectors. Jet is passionate about design solutions involving adaptive reuse and evolving industry technologies to achieve uplifting, sustainable, and democratic built outcomes. Alongside his architectural pursuits, Jet is an advocate for the uptake of emergent technologies in architectural practice and the workplace in general, agitating for new processes and tools that can enhance design, efficiency, and well-being for all.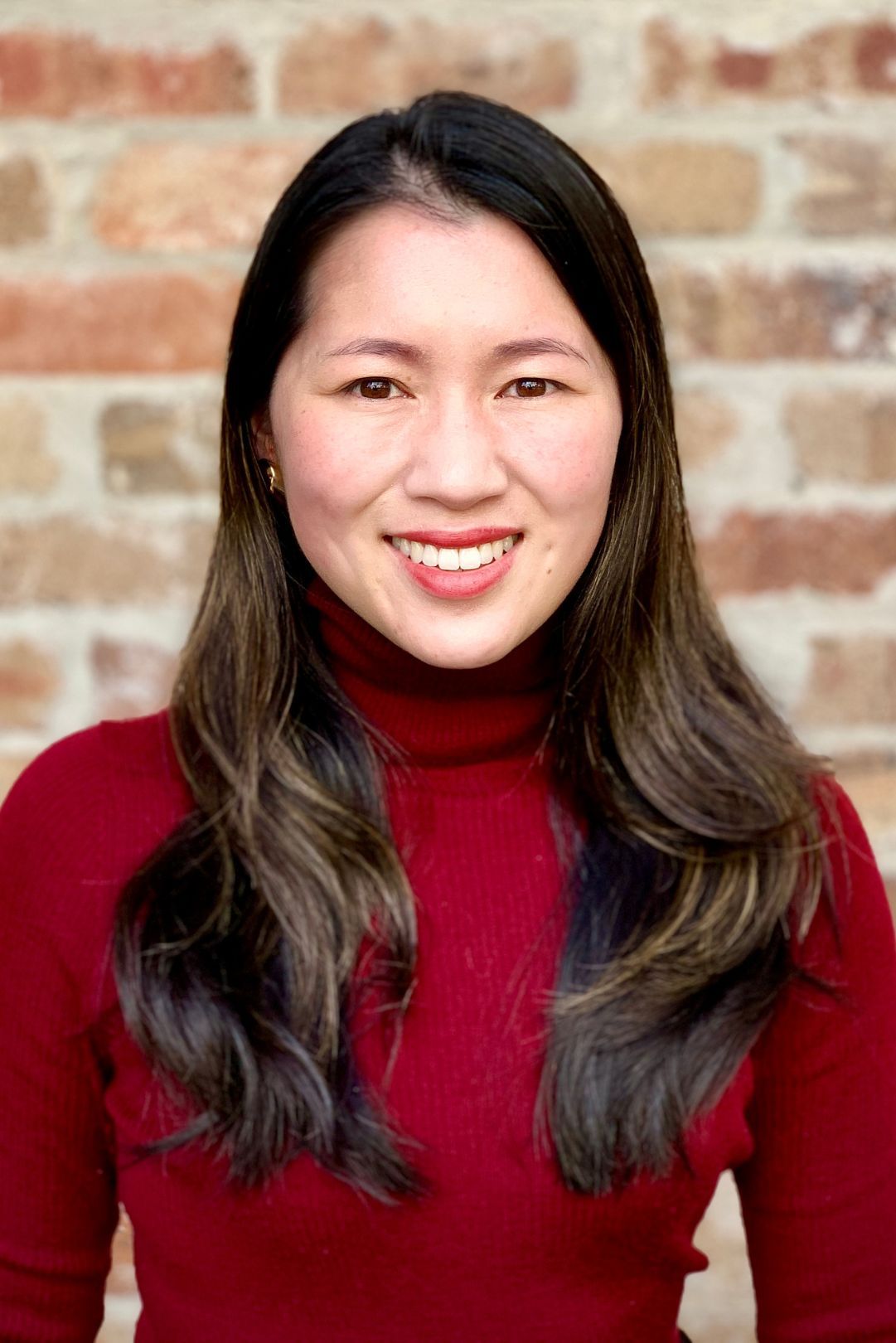 Tiffany Liew - Associate Architect at Architecture AND
Tiffany Liew is an Associate Architect at Architecture AND, serves as the National EmAGN President, and recently joined the AIA Board as a National Council Director. Leading a network of nine EmAGN Committees, she supports emerging architects while advocating for sustainability and parental support. Within Architecture AND (formerly Andrew Burns Architecture), Tiffany leads sustainability-focused education projects and works on projects across several scales.

Alongside practice, Tiffany has taught architectural design studios at the University of Sydney and UTS. She connects with the public through curating exhibitions and talks. She was also previously on the Editorial Committee of the Architecture Bulletin. As a member of the Alastair Swayn Foundation's grants assessment panel, she contributes to crucial design research. Tiffany's design excellence has been recognised by the 2023 Dulux Study Tour Prize, the Byera Hadley Travelling Scholarship, and several other accolades.
Kevin Mitchem - Co-founder at CO-architecture
Kevin Mitchem is the co-founder of CO-architecture and a registered architect in Western Australia, with over a decade of experience in engineering and architecture, both in Australia and internationally. Kevin's project experience spans across commercial sectors like education, workplace, transport, and civil infrastructure. Serving as a council member of the AIA WA chapter, he passionately supports and advocates for independents, small businesses, and emerging design professionals, with a particular interest in diversity and equitable employment. Beyond his professional commitments, Kevin is also an educator and academic at Curtin University. His research centers on the intersection of technology, user experience, and adaptive reuse, contributing to the advancement of these areas.
---
Who should attend
This event brings together professionals from diverse disciplines within the architecture and design industry. Attendees include architects, interior designers, business leaders, entrepreneurs, academics, students, administrators, and more.
---
Sponsors

Brickworks - Brickworks is one of Australia's largest and most diverse building material manufacturers, housing some of Australia's best-known building material brands. Their commitment is to inspire, support, create and build better environments and places for their customers and communities.
Planned Cover - Planned Cover is a unique hybrid insurance broking business established in 1973 to provide commercial insurance products to Australian professionals. Planned Cover specialises in the delivery of quality insurance advice, products and risk mitigation strategies for all businesses from sole practitioners through to large international practices.
informed by Planned Cover - informed by Planned Cover provides a range of flexible learning options to assist construction professionals to confidently manage the rigours of professional practice.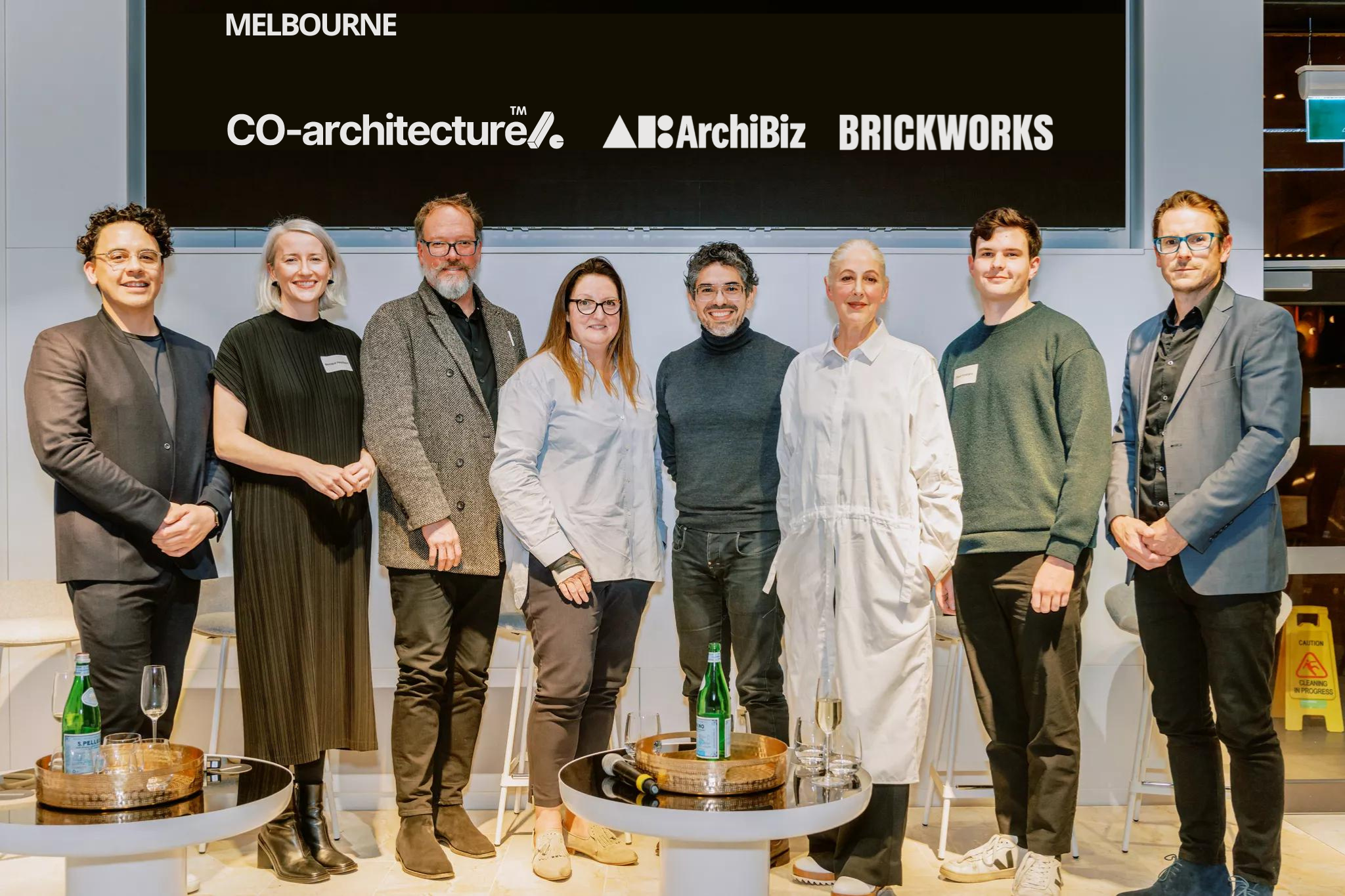 We express our gratitude to the individuals listed below for their support in promoting this event.

ArchDaily - The Future of Work Sydney by CO-architecture
Dezeen - The Future of Work Sydney
Brickworks - The Future of Work Sydney