Offering breathtaking views of the surrounding hinterland and farmlands, this impressive project by Tom Robertson Architects, involved the reinvention of the cabins to create a single 50 sqm luxury suite and artist studio. The original twin cabin structures have been preserved, with one cabin transformed into the living and sleeping areas, while its counterpart, referred to as the 'artist workshop,' has been repurposed to foster creativity.

The cabins' exteriors boast a seamless integration with the natural surroundings through a masterful blend of pale bagged brick and timber battens. As you step inside, the interiors take on a new dimension. The stunning contrast between industrial materiality and bold atmosphere exudes an aura of tranquility and relaxation, offering a perfect getaway from the hustle and bustle of daily life.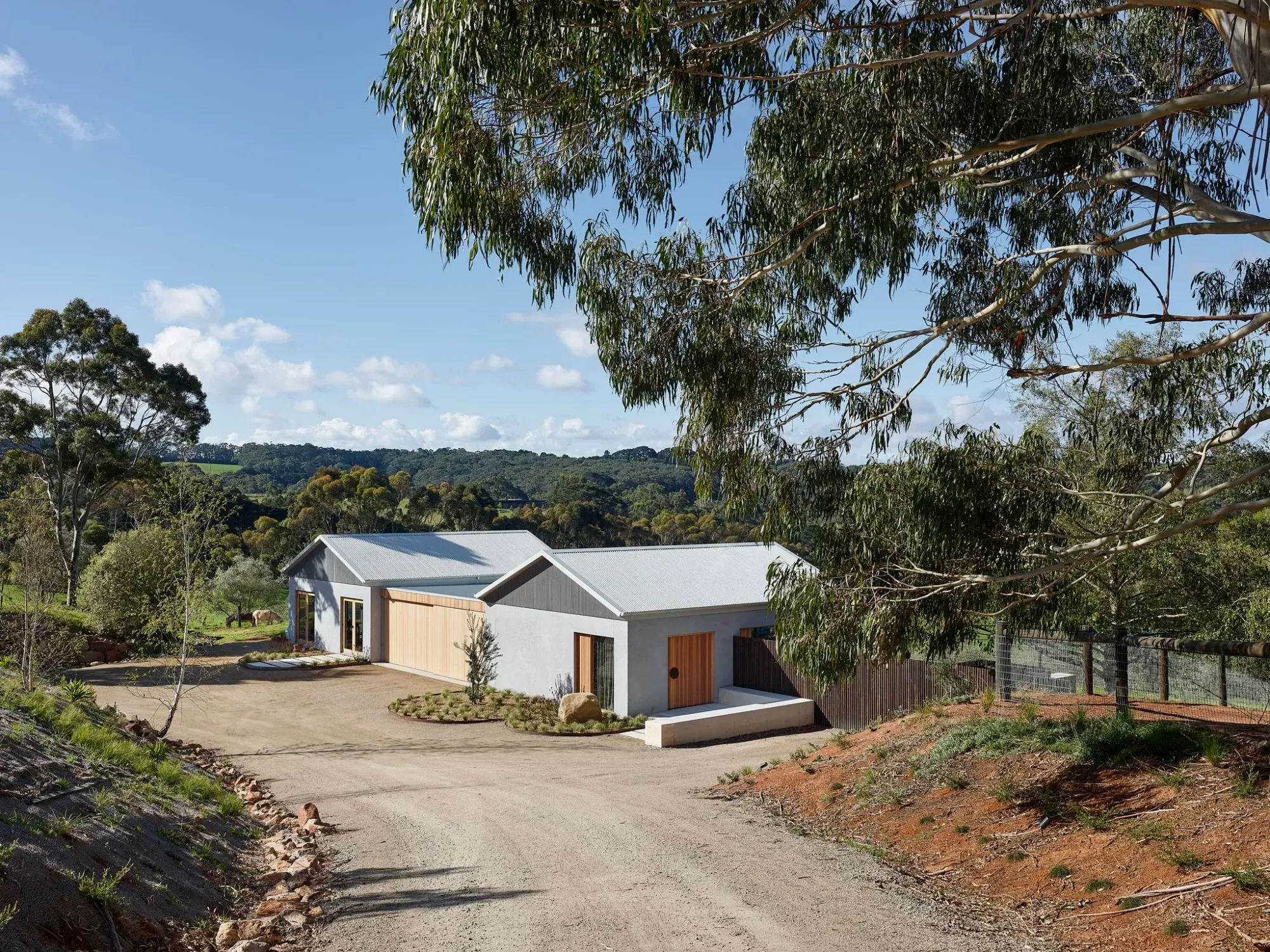 The suite is intelligently divided into two zones by a central reeded glass wall that creates an informal and intimate transition between the spaces. The entry side contains a kitchen, breakfast nook, cozy lounge, and fireplace, while the left-hand side features the main bedroom, robe, and an impressive custom concrete bath and basin dramatically illuminated by a skylight.

The ingenious blend of vintage Italian and French pieces with contemporary Australian furniture perfectly harmonises with the architecture, culminating in an exquisite and distinctive aesthetic. The lounge area boasts an array of remarkable vintage pieces, such as an Oluce wall light and a 1970s Annie Hieronymus sofa, while the double-sided fireplace effortlessly demarcates the lounge from the bedroom, heightening the intimate atmosphere.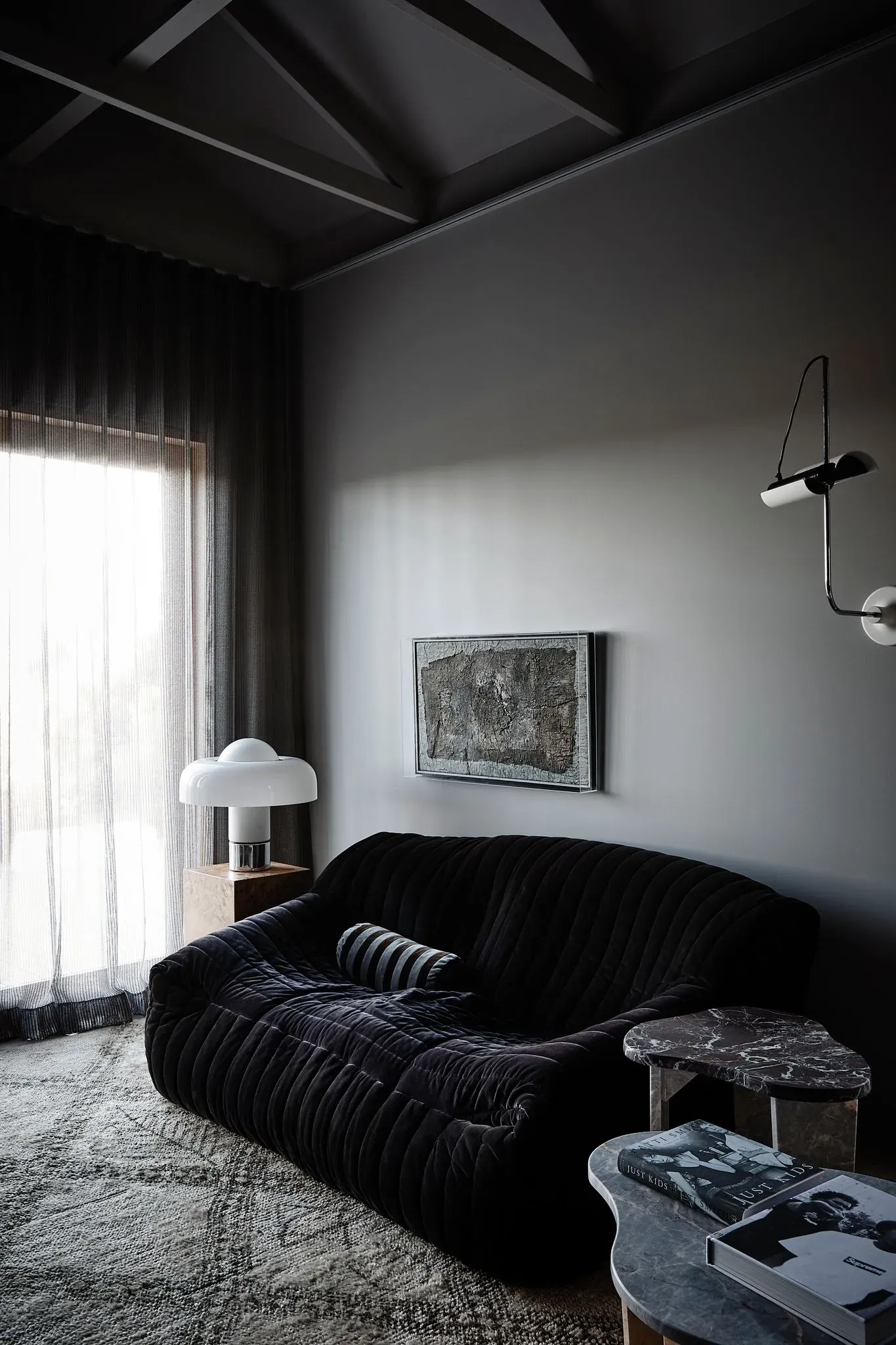 The central steel spine with refined industrial detailing strongly defines the cabin's identity, while the oiled steel kitchen adds a sense of permanence to the space. The travertine floor tiles and traditional ceiling beams pay homage to the region's farmhouses, creating an air of timelessness and comfort. The concrete bath and basin, dramatically illuminated by a skylight, are located in the far-right wing of the cabin, adding to the sense of robust permanence.
Bassano offers a fully immersive sensory experience that indulges guests' senses of taste and touch. A welcome hamper and cocktails cater to the taste buds, while the use of organic Tekla terry towels in the bathroom delights the sense of touch. Additionally, a white Brionvega Radiofonografo record player and stereo take center stage in the cabin, complementing the focus on "sound".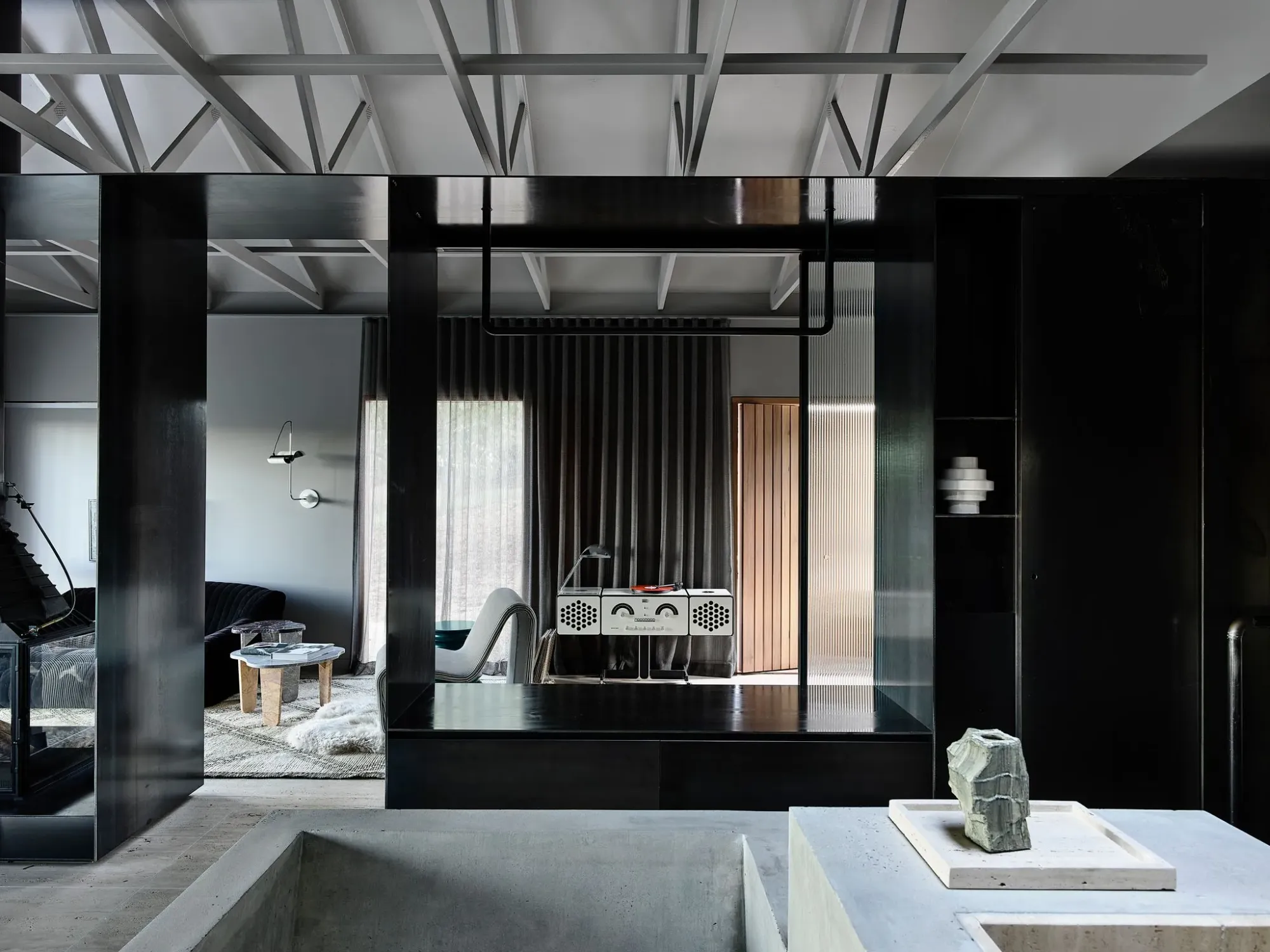 Overall, the innovation of Bassano is evident in the ability to transform the original building fabric into such an iconic space. The sequence and scale of the individual spaces and there controlled connectivity to one another make the resulting space an experience rich in textured materials and humbled luxury. Bassano Residence is truly a one-of-a-kind project that offers a unique escape for those looking to relax and unwind in a setting that balances bold brutal ideas with delicate detail design.
Project Details:
Architect: Tom Robertson Architects
Interiors: Tom Robertson Architects
Styling, Furniture & Art Direction: Simone Haag
Photographer: Derek Swalwell