Written by Sheridan O'Leary
Nestled within the picturesque Spray Farm Estate on Victoria's Bellarine Peninsula, Art Studio is a stunning testament to the collaborative efforts of Amiconi Architect and Watts Studio interiors. A fusion of contemporary minimalism and old-world charm, this multi-purpose space was designed to fulfill a unique brief from the owners of the iconic property, who sought a space that would serve as an art studio, office, glasshouse-style potting shed with an adjoining potager, all within close proximity to the main house.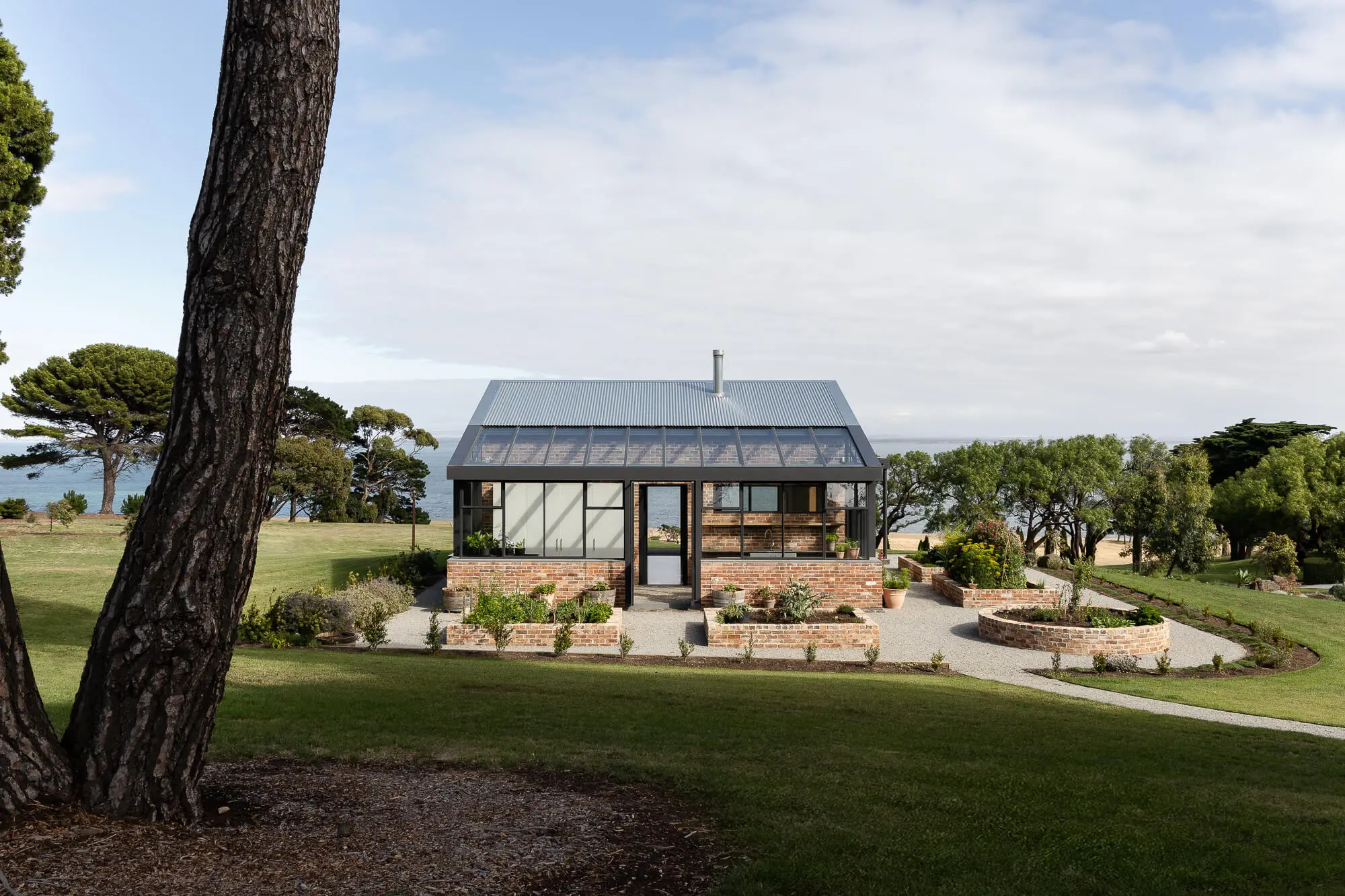 At first glance, the seemingly simple form of the studio with its pitched roof and front verandah belies the true essence of the building. From the very outset, there is an unmistakable undertone of luxury in its intent, purpose, and execution that is palpable. The studio has been thoughtfully positioned on the hillside to take full advantage of the breathtaking views over Port Phillip Bay to the You Yangs, with careful consideration given to its orientation and location in order to frame the magnificent scenery.
Art Studio exemplifies the perfect balance of contemporary minimalism and timeless old-world charm, thoughtfully curated to exceed the nuanced brief provided by the owners. It is a space where luxury seamlessly meets function, providing the perfect sanctuary for creative pursuits while allowing one to immerse in the awe-inspiring landscape. The design of the studio pays homage to the rich history and distinctive character of the heritage-listed 1850's homestead situated just across the serene paddock. With its exceptional craftsmanship and meticulous attention to detail, the art studio emanates a seamless harmony with its natural surroundings. Each corner of this exquisite space boasts a display of high-quality design and craftsmanship, showcasing an exquisite blend of tradition and innovation.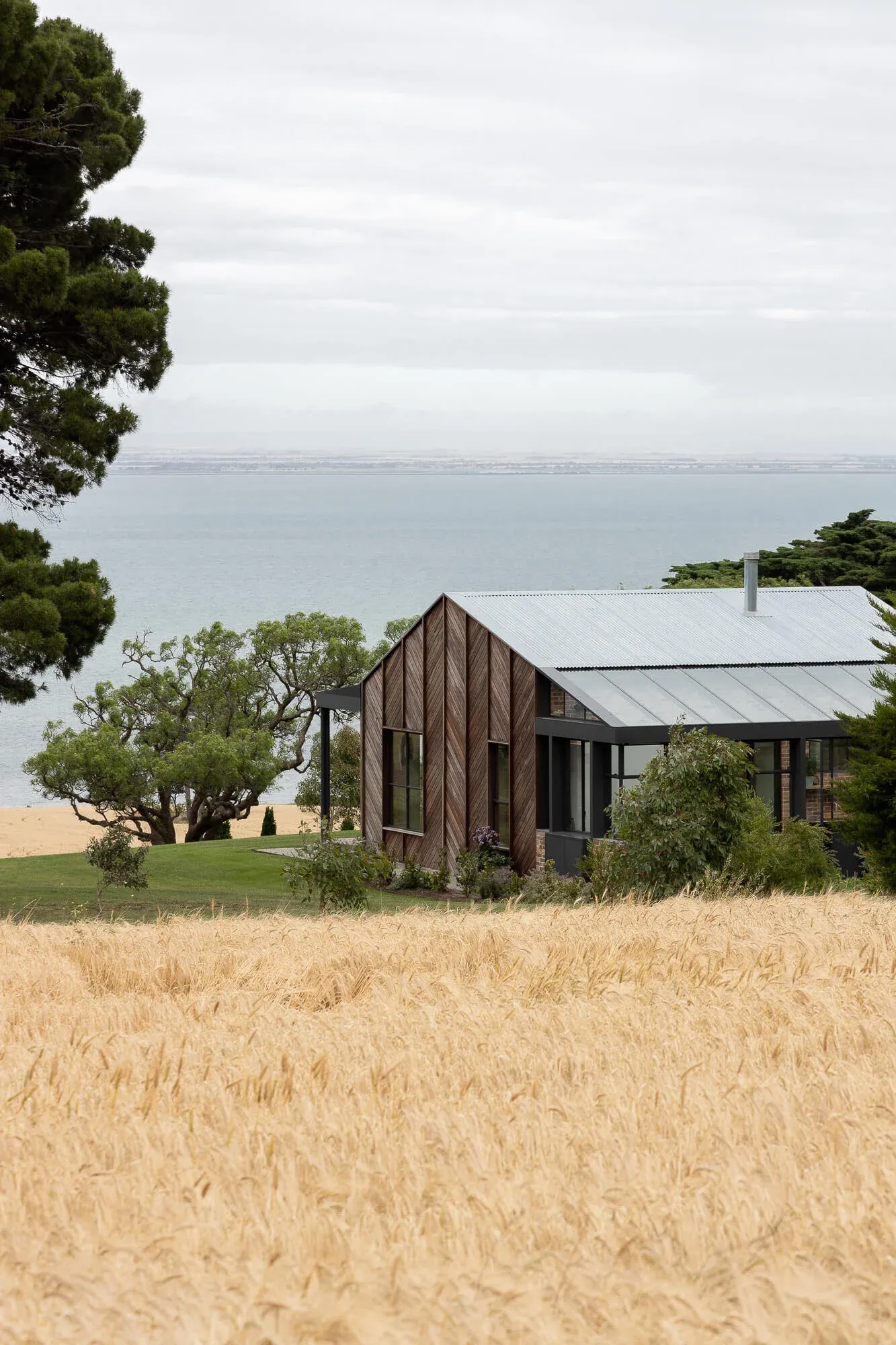 Nestled amidst the majestic Norfolk pine trees, Art Studio is a picturesque sight with its silhouette beautifully outlined against the backdrop. The charm of the new cottage garden only adds to its allure.
Art Studio is not just whimsical, but also highly functional, emanating an atmosphere that inspires creativity and productivity.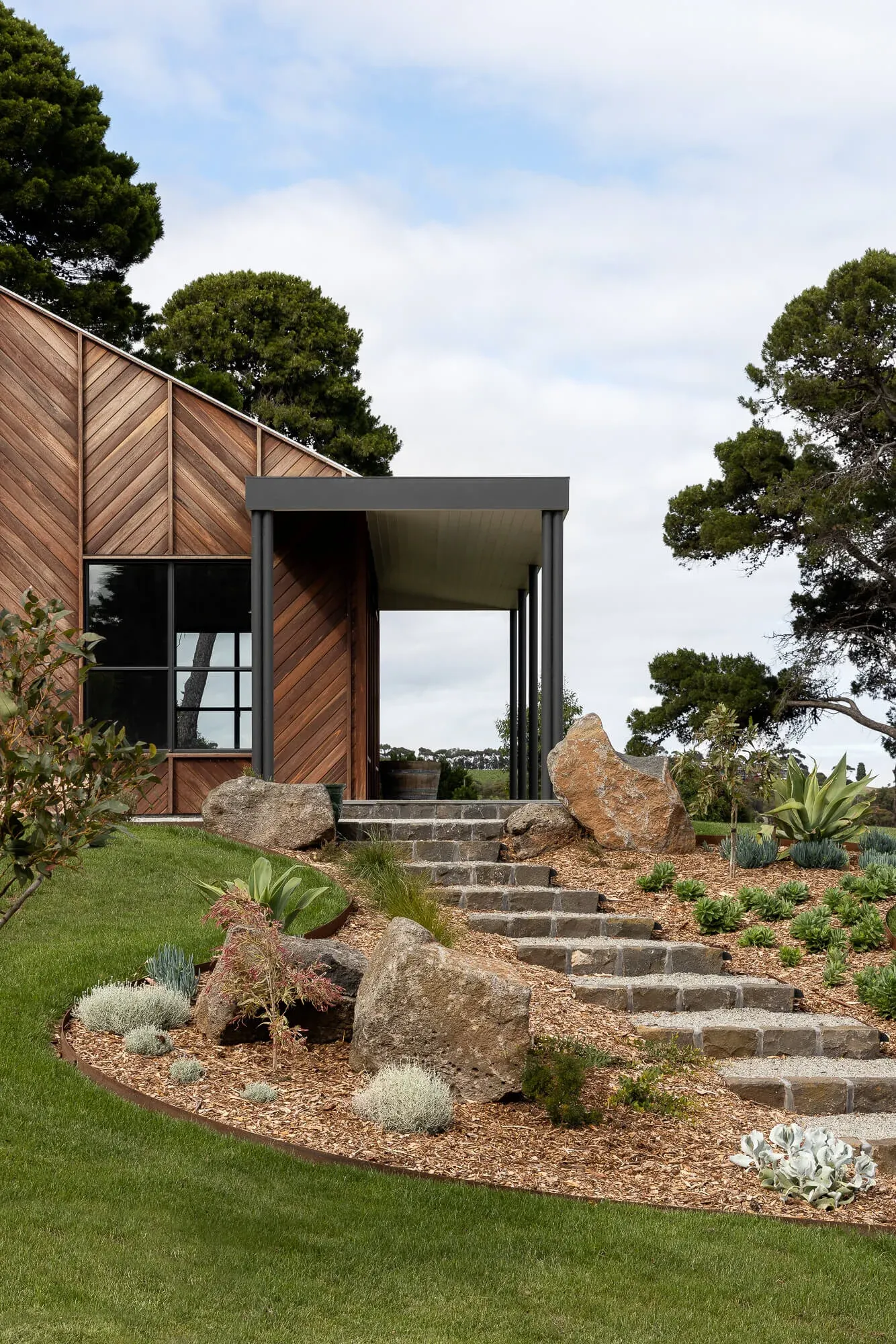 Art Studio is a true testament to the exceptional collaboration between Amiconi Architect and Watts Studio, resulting in a space that perfectly balances contemporary minimalism with old-world charm. It is a place where creativity flourishes, enveloped by the natural beauty of the landscape, and where every aspect has been carefully considered and crafted to create a truly unique and inspiring space. Art Studio at Spray Farm is a masterpiece that transcends expectations, seamlessly blending artistry and functionality to create an unparalleled haven for creative expression.
Project Details:
Architect: Amiconi Architect
Interior Design: Watts Studio
Photographer: Timothy Kaye
Builder: David Webb Building Solutions