The renovation of a Victorian terrace house in Fitzroy reflects a unique artistic approach, brought forth by the architect and their client, who was once an architect and now a sculptor. Their shared artistic perspective adds a new dimension to the project, akin to how artists would approach their work.
Anne, a highly skilled architect at Hindley & Co, was entrusted with the pivotal role of spearheading a transformative project for a family of four, which included her former friend Dennis. Having studied architecture together at RMIT, Dennis, now a thriving artist, and his wife Sash, a discerning social worker with an eye for aesthetics, collaborated with Anne to infuse new life into their run-down family home. The challenge ahead was no mean feat - the house lacked essential amenities, including an ensuite in the main bedroom, adequate storage, and a cramped living area, all while being weighed down by a dark and awkward layout. But, armed with her exceptional design acumen and sculptural expertise, Anne set out on a mission to create a magnificent masterpiece of architecture and interior design that would leave the family spellbound.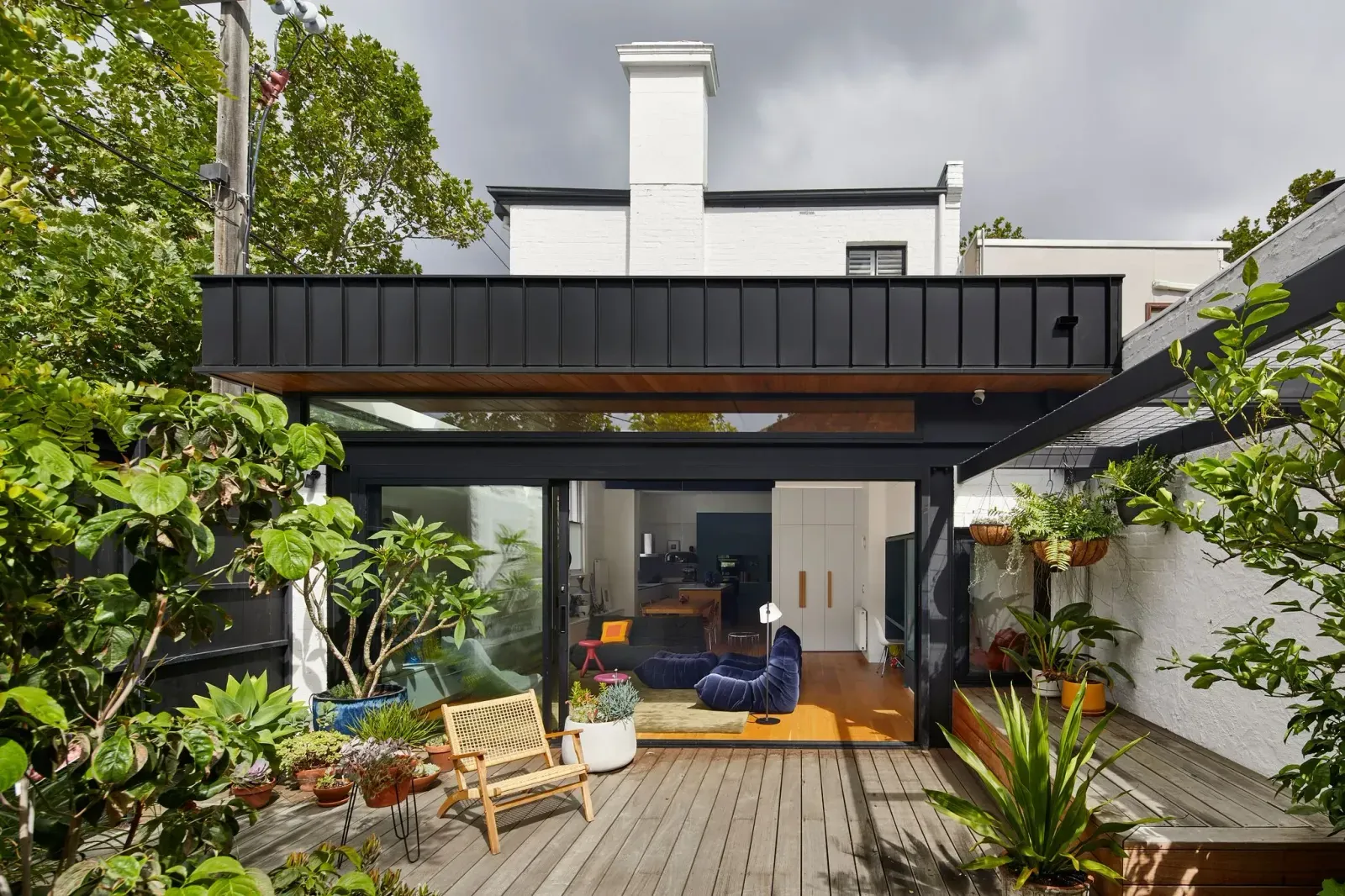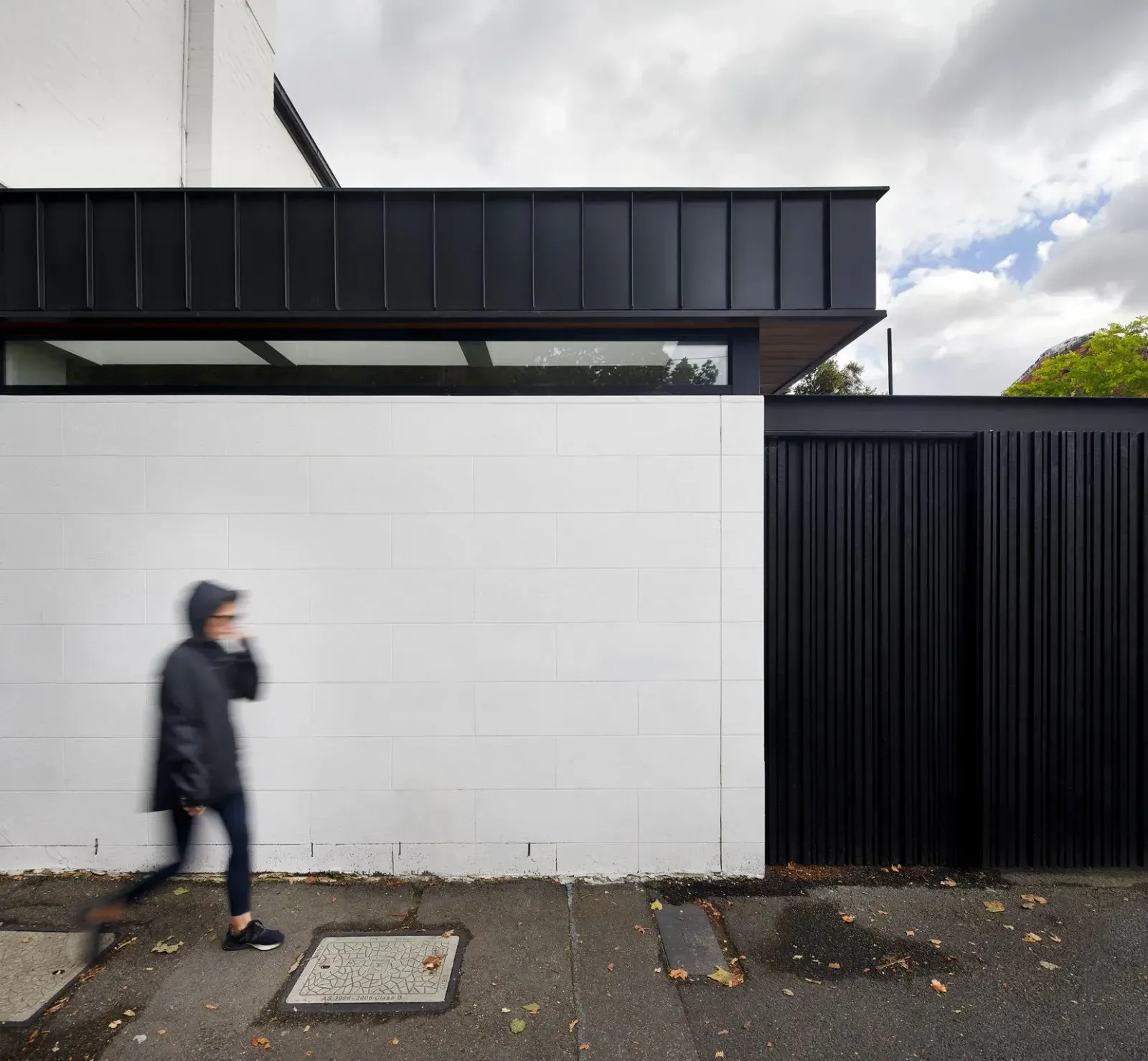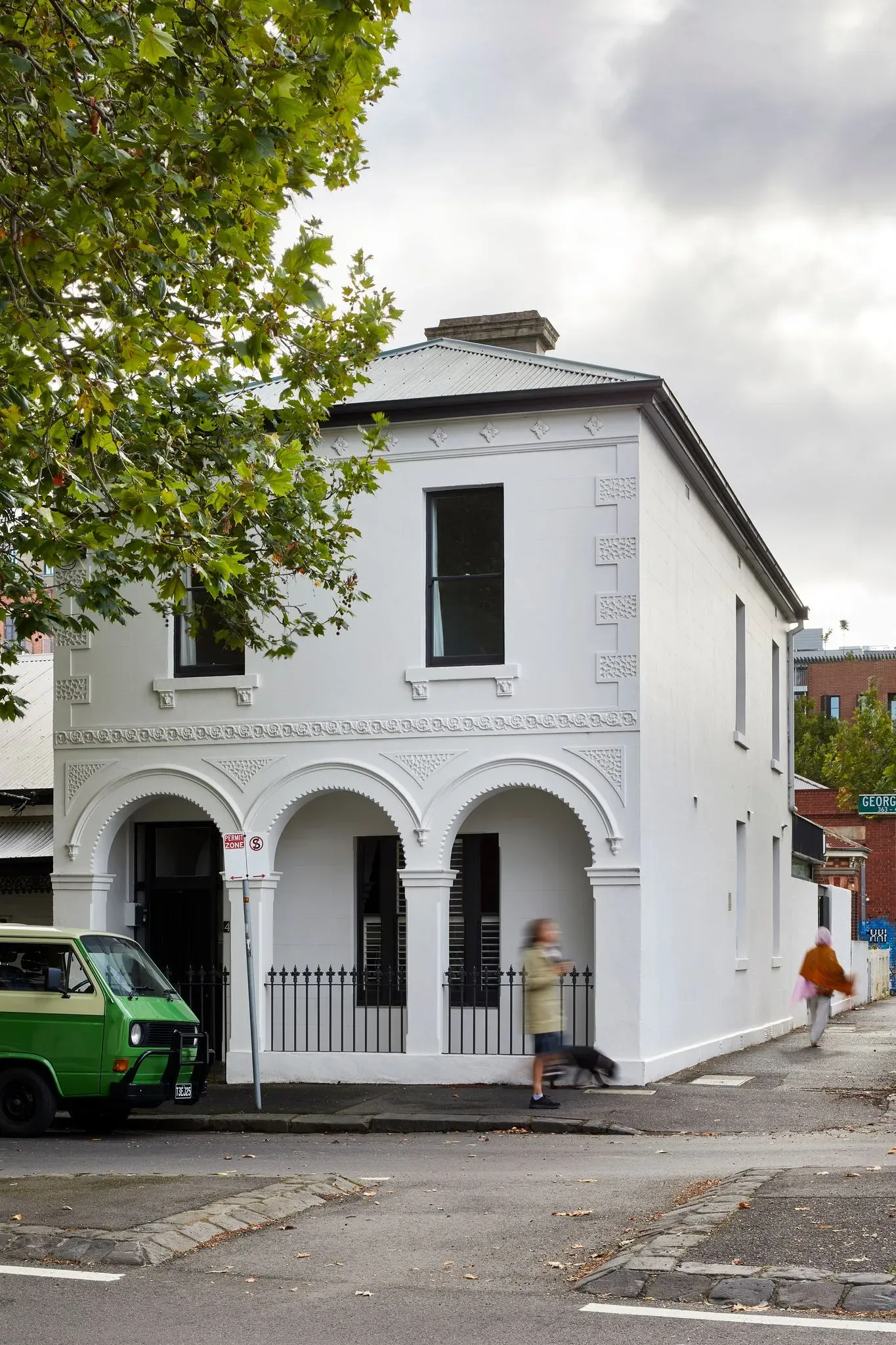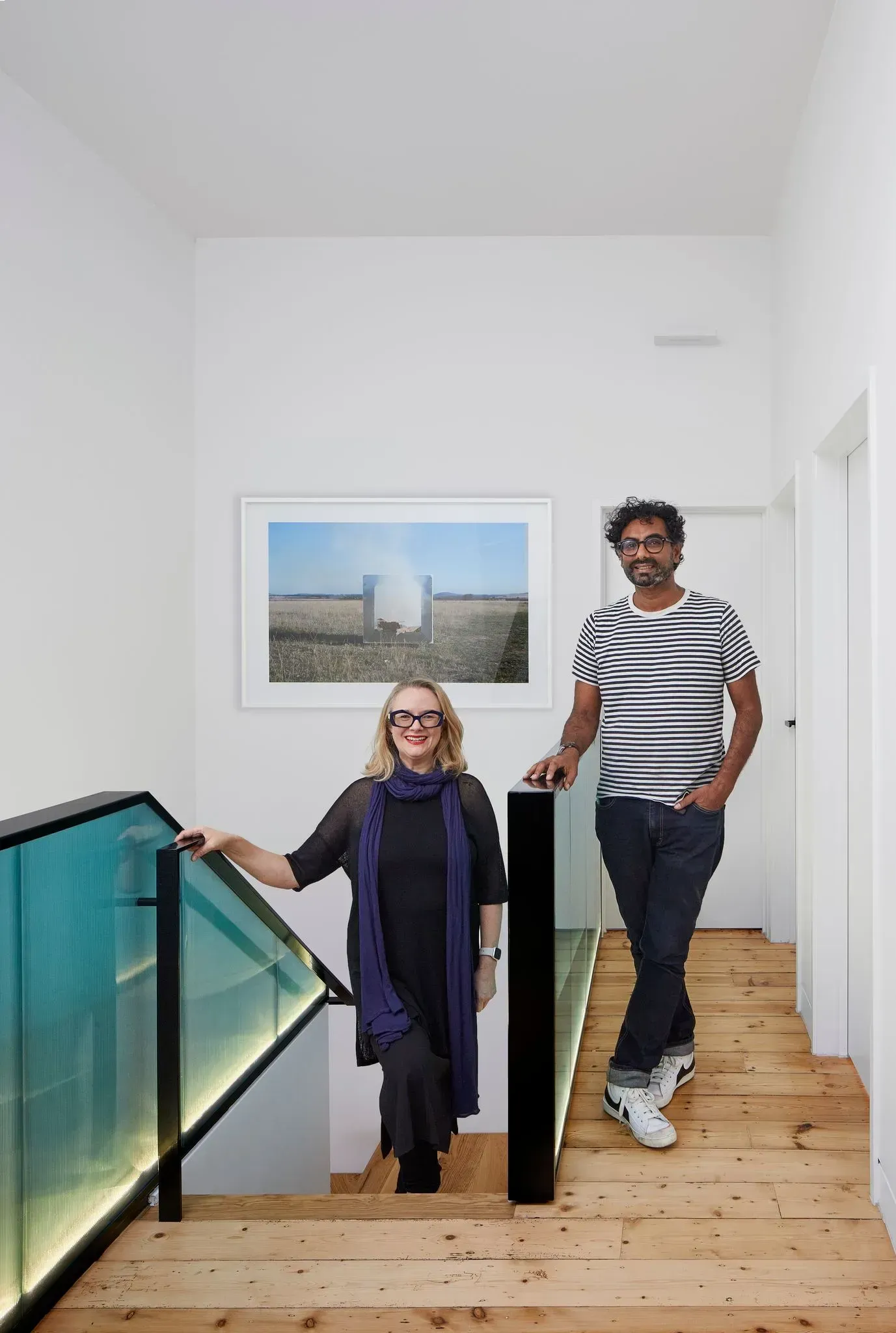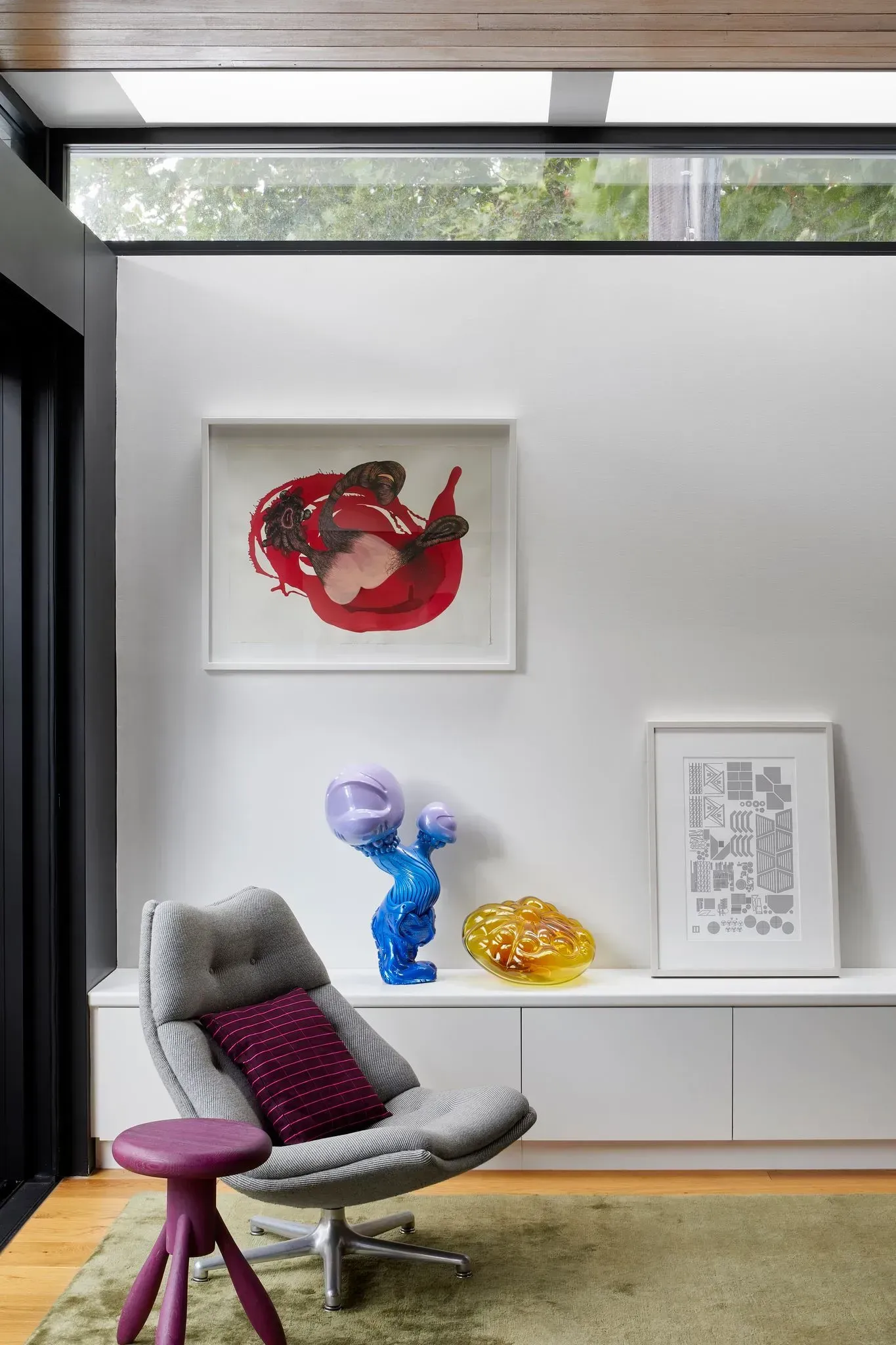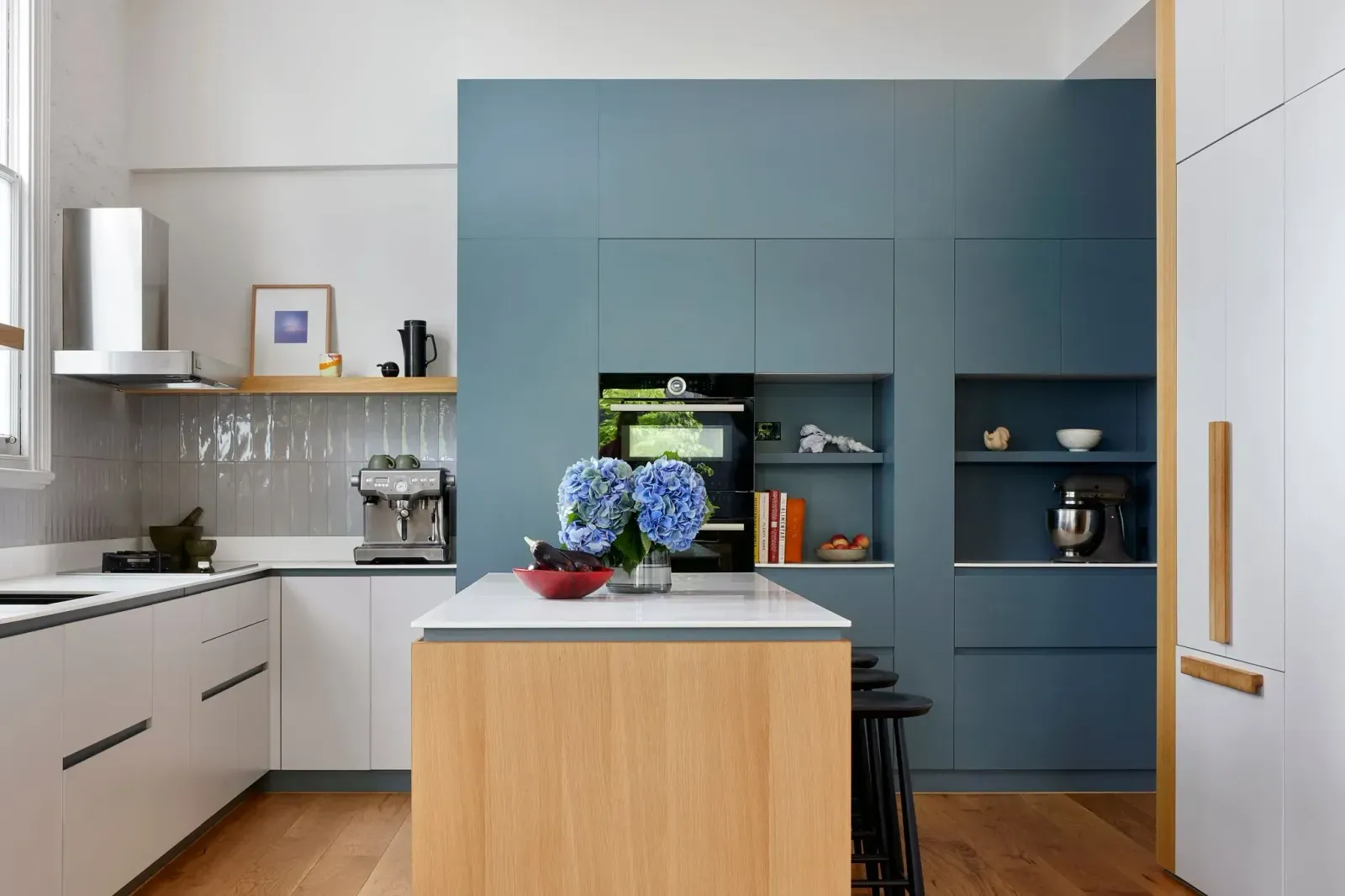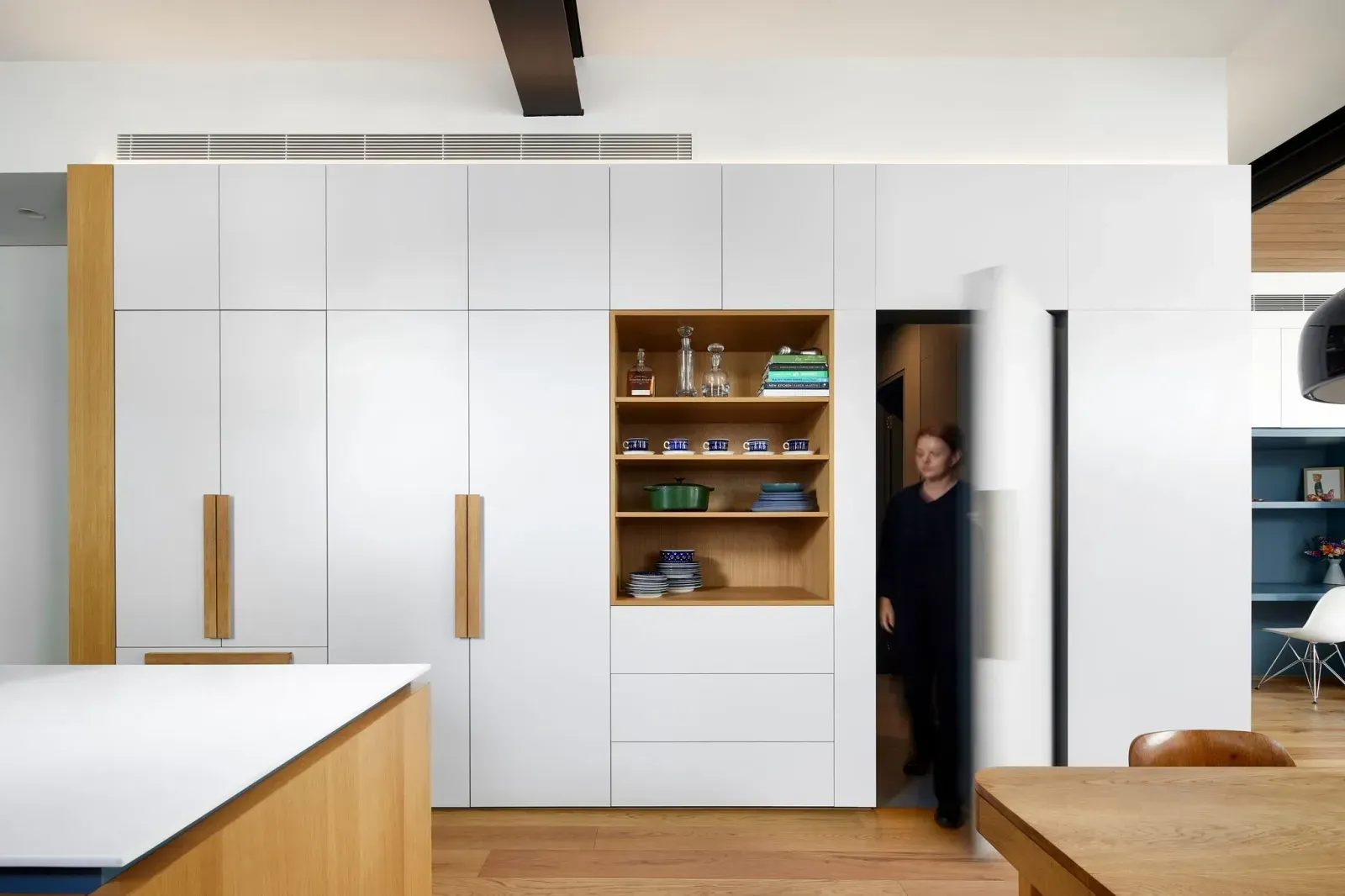 This project stands out for its remarkable partnership between the visionary architect, Anne, and the innovative artist, Dennis. Their creative approach was akin to that of crafting a masterpiece, with painstaking attention to detail and a deep understanding of the artistry involved. Working in unison, they wrapped, carved out, inserted, framed, coloured, decorated, and illuminated the space with an artist's eye, employing an array of humble materials such as affordable tiles, laminate, Baltic pine floors, and plastic sheets. The result is a breathtaking masterpiece, where the intricate interplay of textures, colours, and light is a testament to their extraordinary collaboration, and the thoughtful details that bring it all together are nothing short of awe-inspiring.
One of the most notable features of the project is the renovated Victorian staircase that was previously steep and old-fashioned. It has been transformed into a sculptural piece of joinery that boasts remarkable finishes and emits a radiant glow from within. The unused under-stair area was turned into an all-blue secret laundry and powder room. Upstairs, the front two rooms were turned into a wide main bedroom with sleeping and relaxation zones, with the grand Victorian front windows overlooking the street, giving it a European apartment feel. A soaring walk-in robe and a skylit ensuite are tucked in behind.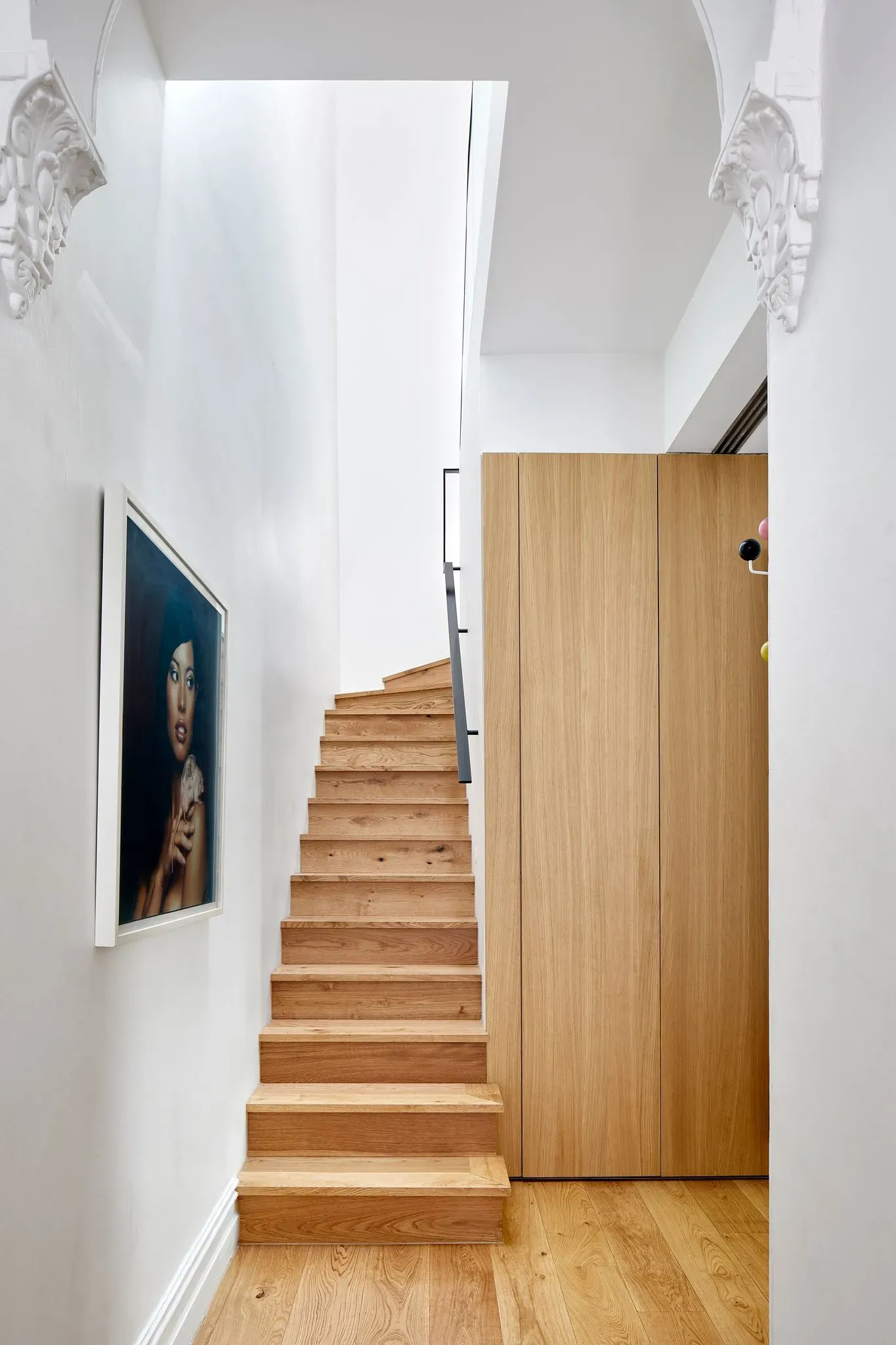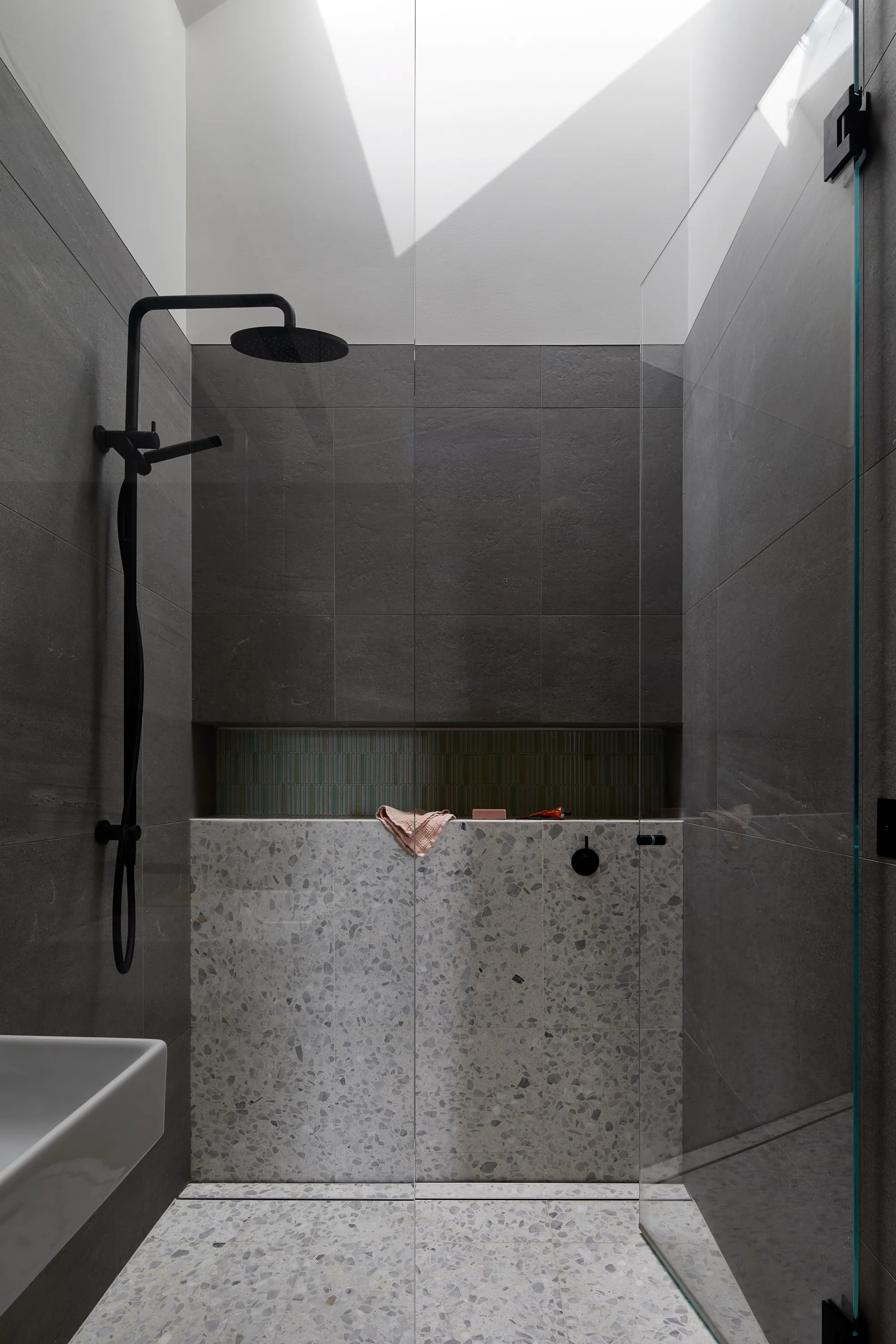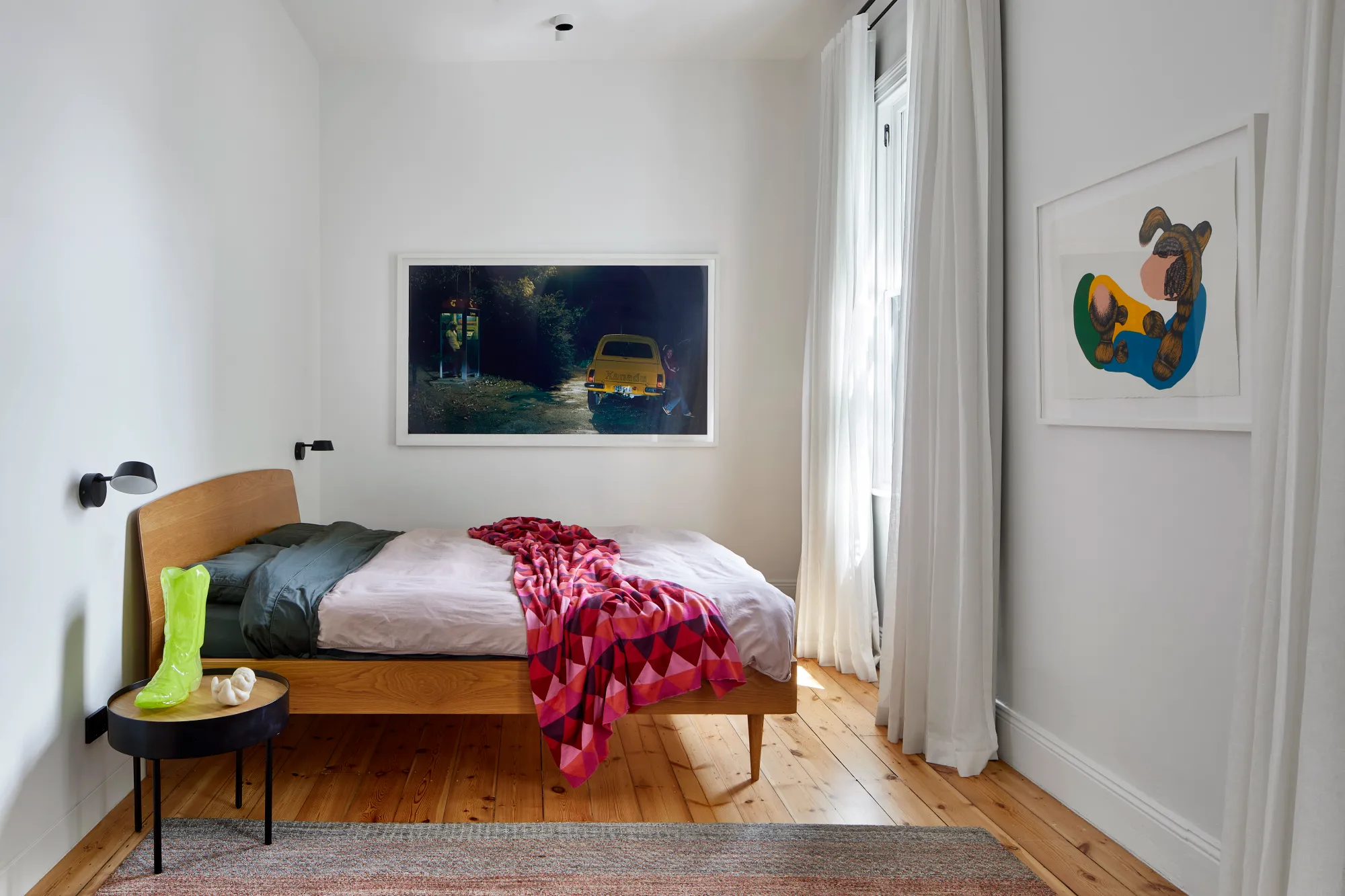 This project is distinguished by several remarkable features that make it truly exceptional. One such feature is the innovative design of the kitchen joinery, which ingeniously wraps around the laundry, repurposing the previously overlooked understairs area. Additionally, the balustrade is a sight to behold, emitting a soft glow that creates a warm and inviting atmosphere.
The terrazzo frame in the bathroom is another standout element, carefully wrapped over the ceiling and artfully framing the bath and window from the shower. Furthermore, the living room boasts a cosy study and reading nook that cleverly integrates into the multifunctional space while still maintaining a sense of separation. The myriad of ways to display artwork is another highlight, with walls, shelves, benches, and nooks all thoughtfully utilised to showcase the family's prized possessions. Finally, the placement of furniture as sculptures in space, alongside wall lights and other sculptural compositions, creates a stunning visual spectacle that elevates the entire space.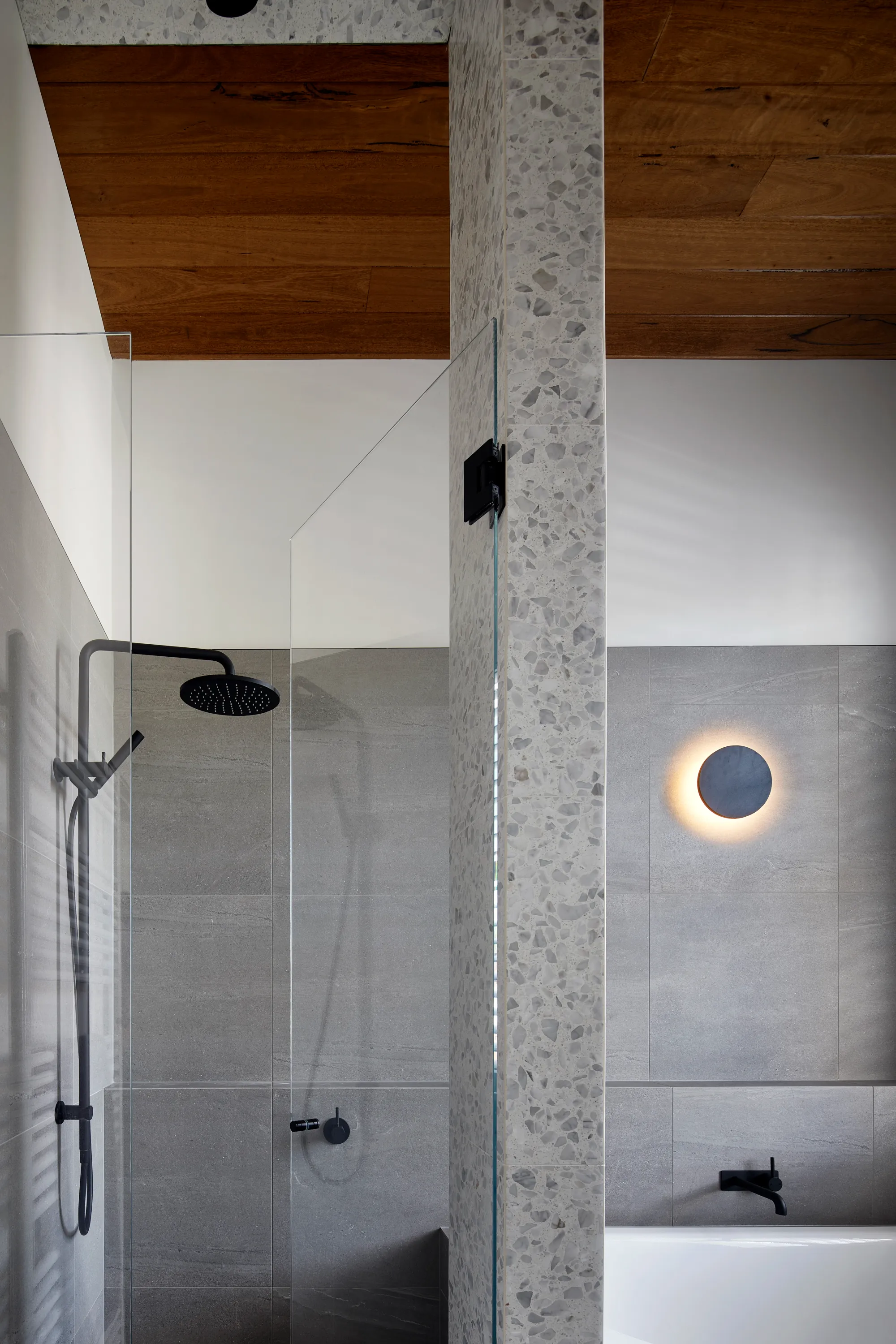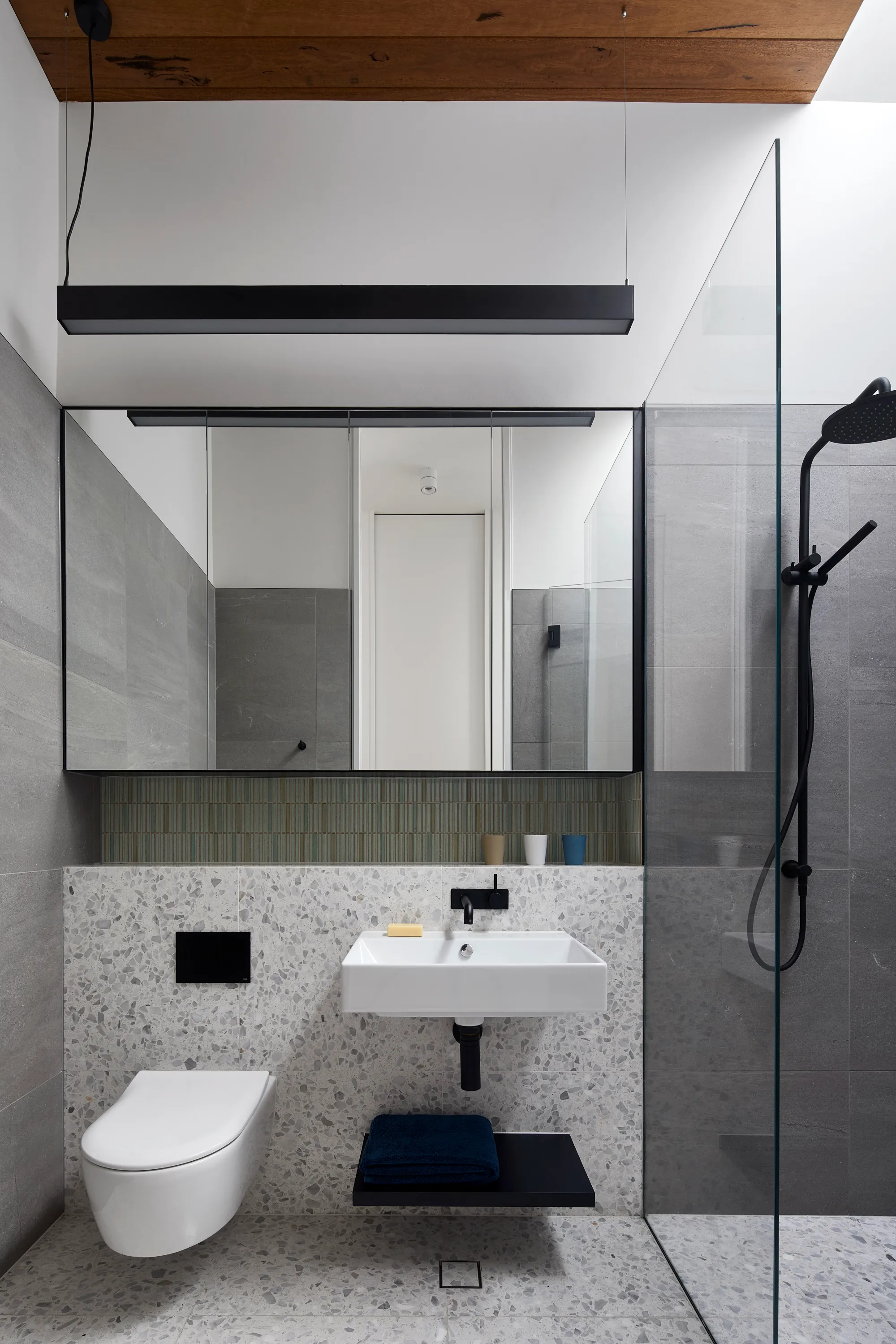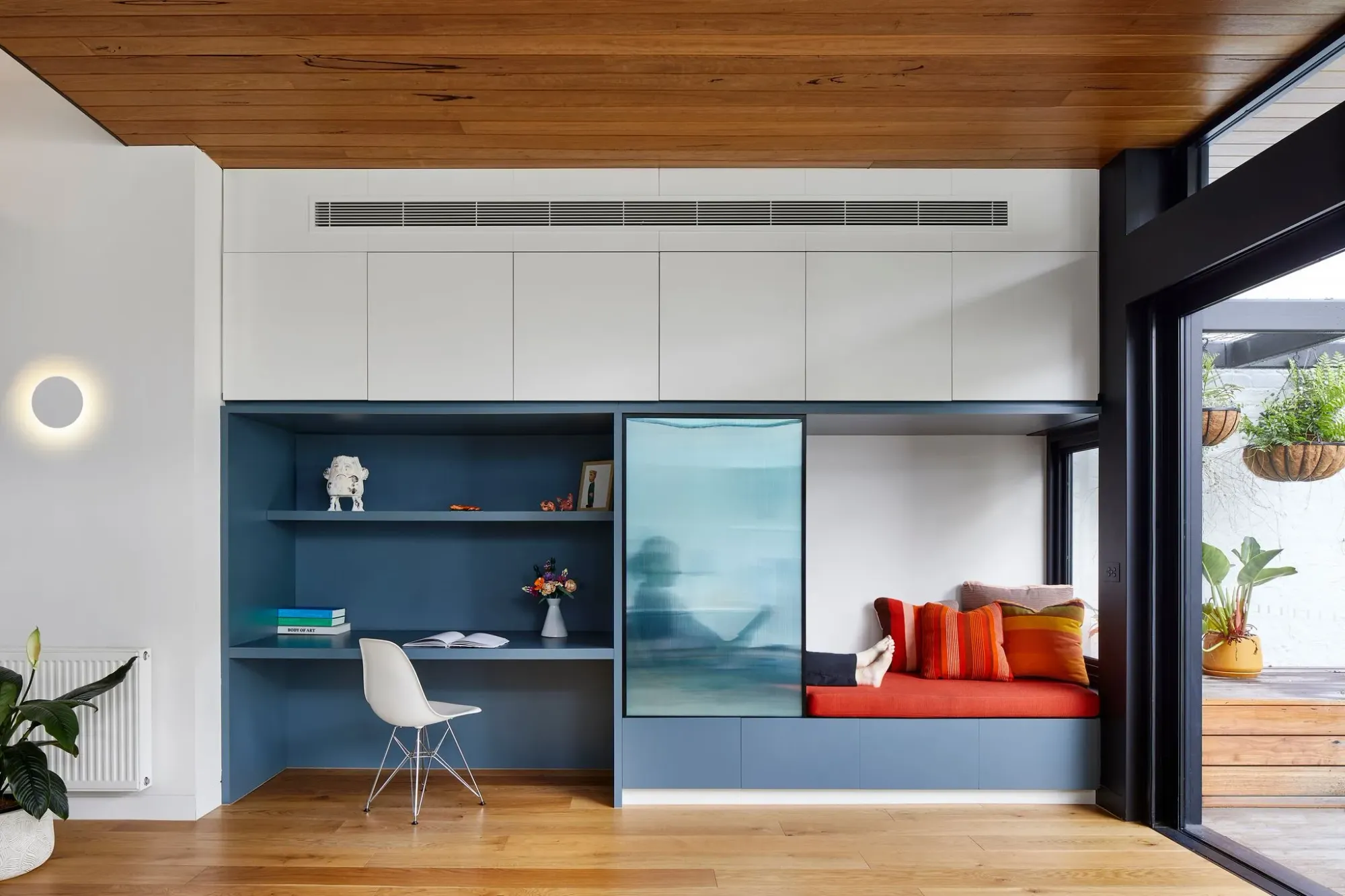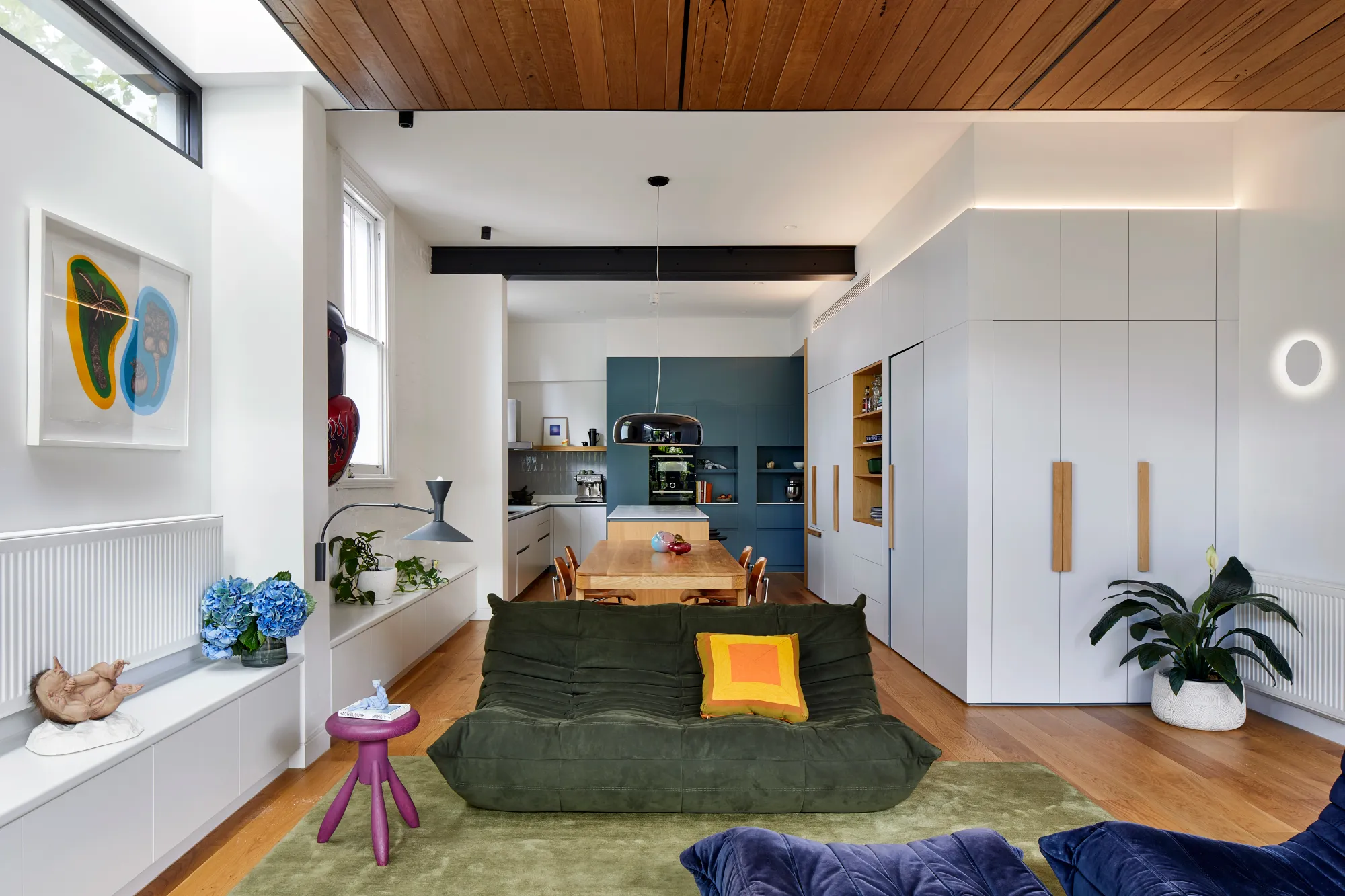 Art Forms by Hindley & Co is a testament to the power of collaboration between art and architecture. By approaching the renovation as artists might approach their work, the architect and the artist client have created a sculptural piece of architecture and interior design that is both functional and beautiful. The project shows that modest materials can be transformed into something extraordinary through clever design and thoughtful details, and that art and architecture can work together to create something truly unique.
Project Details:
Architecture & Interiors: Hindley & Co with Dennis Daniel
Photographer: Tatjana Plitt
---