Whilst CO-architecture is all about work, CO-escape is about showcasing the best architectural stays to either take that break from work life, improve your working from home environment or organise a team bonding trip.
Regional
Mill Cabin
Crackenback, NSW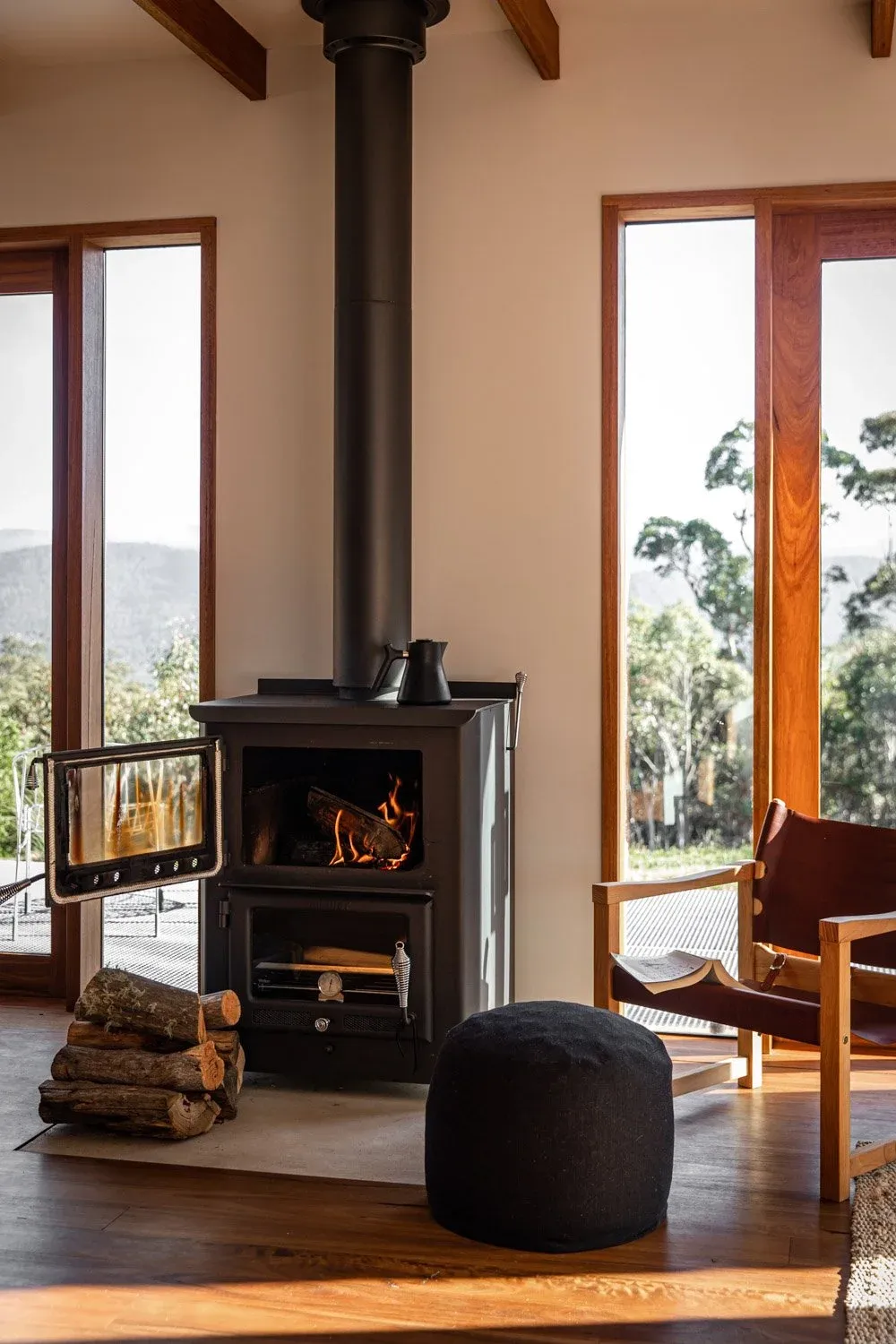 The Mill Cabin in Crackenback is a true gem for travellers seeking a serene and idyllic retreat in the heart of nature. Located in the picturesque Snowy Mountains region of Australia, this cozy and rustic cabin is nestled amid a verdant forest and offers stunning views of the surrounding peaks. The interior is beautifully appointed with timber joinery and boasts a comfortable living area, a fully-equipped kitchen, and a wood fireplace for those cold nights. Outside, guests can enjoy the crisp mountain air on the spacious deck or take a bath under the stars in their wood heated timber bath.
Find out more information here:
https://www.millcabin.com.au/
@millcabin
Little Black Cabin
Blackheath, NSW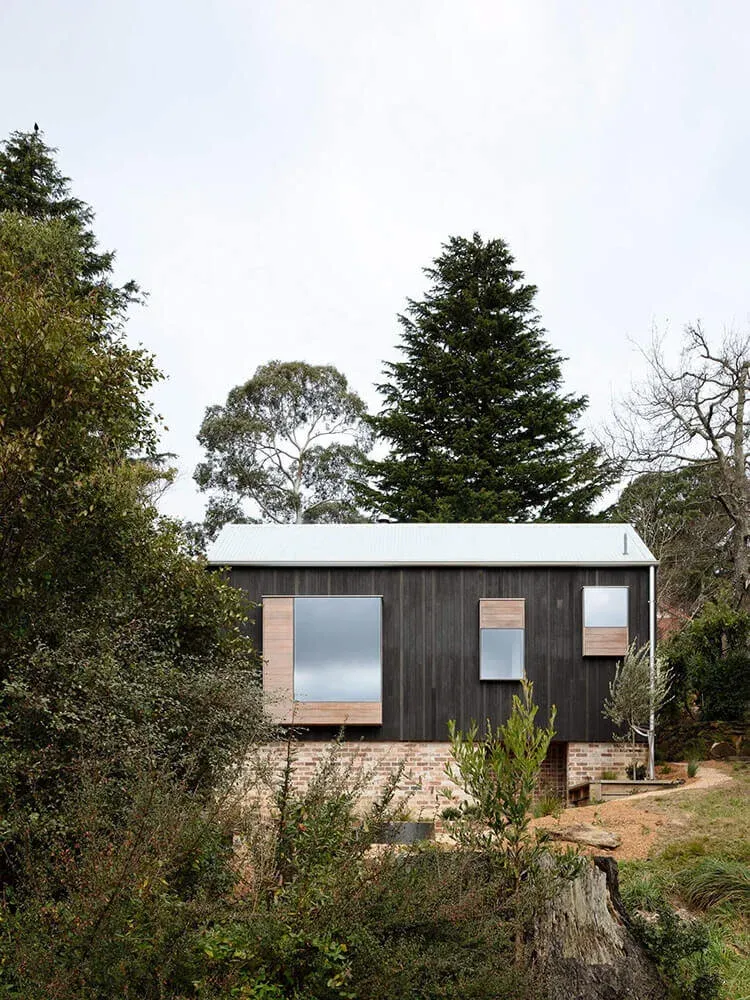 Little Black Cabin is a beautiful restoration to an early 1900's workers cottage. It is a delightful destination for travellers seeking a peaceful and romantic getaway in the Blue Mountains of Australia. Tucked away in a secluded spot surrounded by lush bush, this cosy but highly detailed cabin offers a perfect respite from the hustle and bustle of everyday life. Its history and design makes it one of the most unique stays available in the Blue Mountains with beautiful views into the Megalong Valley and escarpment.
Find out more information here:
Airbnb Booking Link
@littleblack_cabin
City
Bismarck House
Bondi, NSW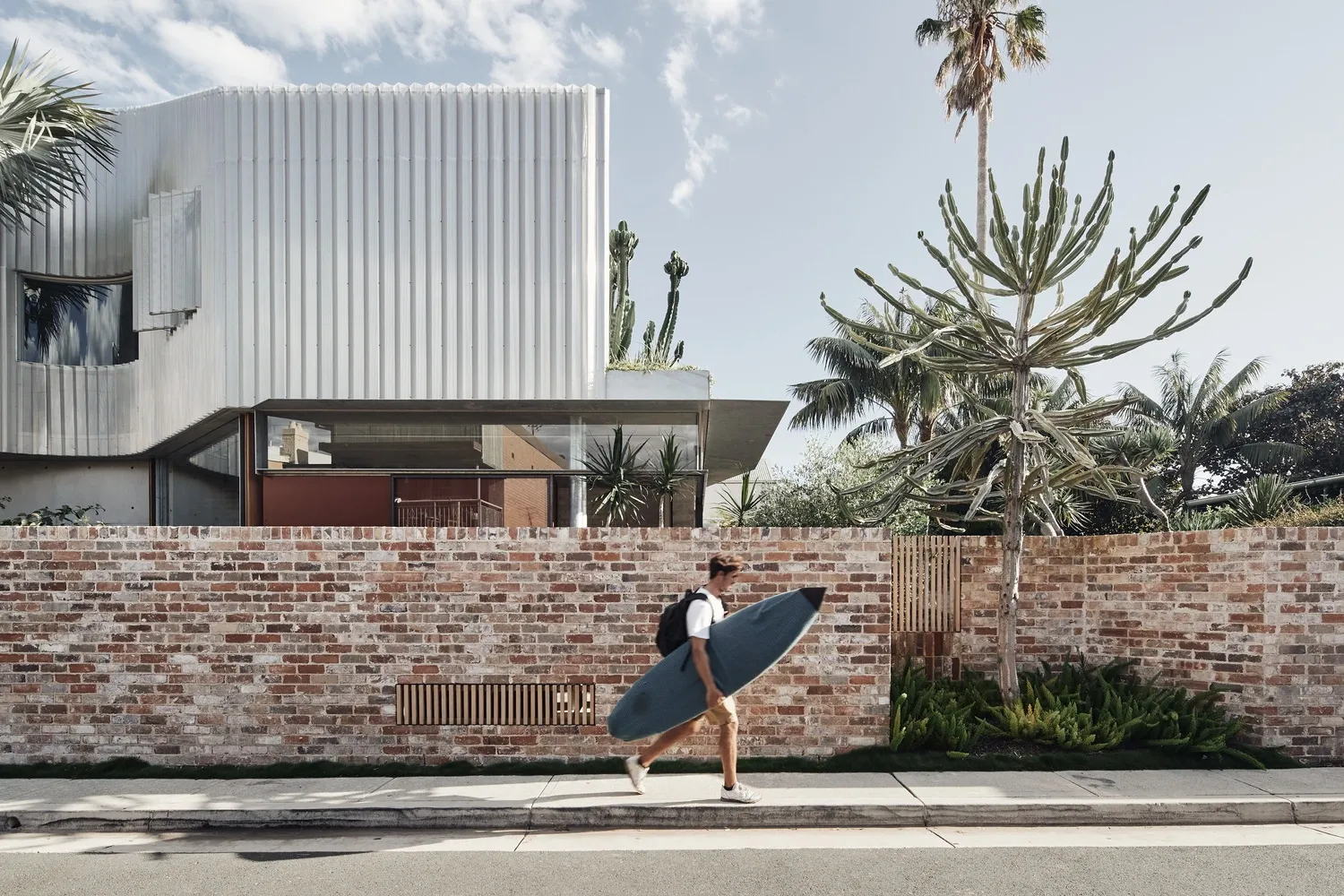 Nestled in the heart of Bondi, this stunning architect-designed home is a true urban oasis that perfectly blends the indoors and outdoors, creating an unforgettable Sydney summer experience. This extraordinary home is located just a short walk away from Bondi's best cafes and restaurants, with the famous Bondi Beach itself within a 10-minute stroll. Boasting a soft industrial aesthetic, the house features white-washed reclaimed brick walls and a blend of designer and vintage furniture and lighting. This unique combination of elements creates a truly captivating atmosphere, making it a perfect retreat for those seeking a stylish and comfortable stay in the heart of Bondi.
Find out more information here:
https://www.bismarckhouse.com.au/
@bismarck_house
Lilypad Palm Beach
Palm Beach, NSW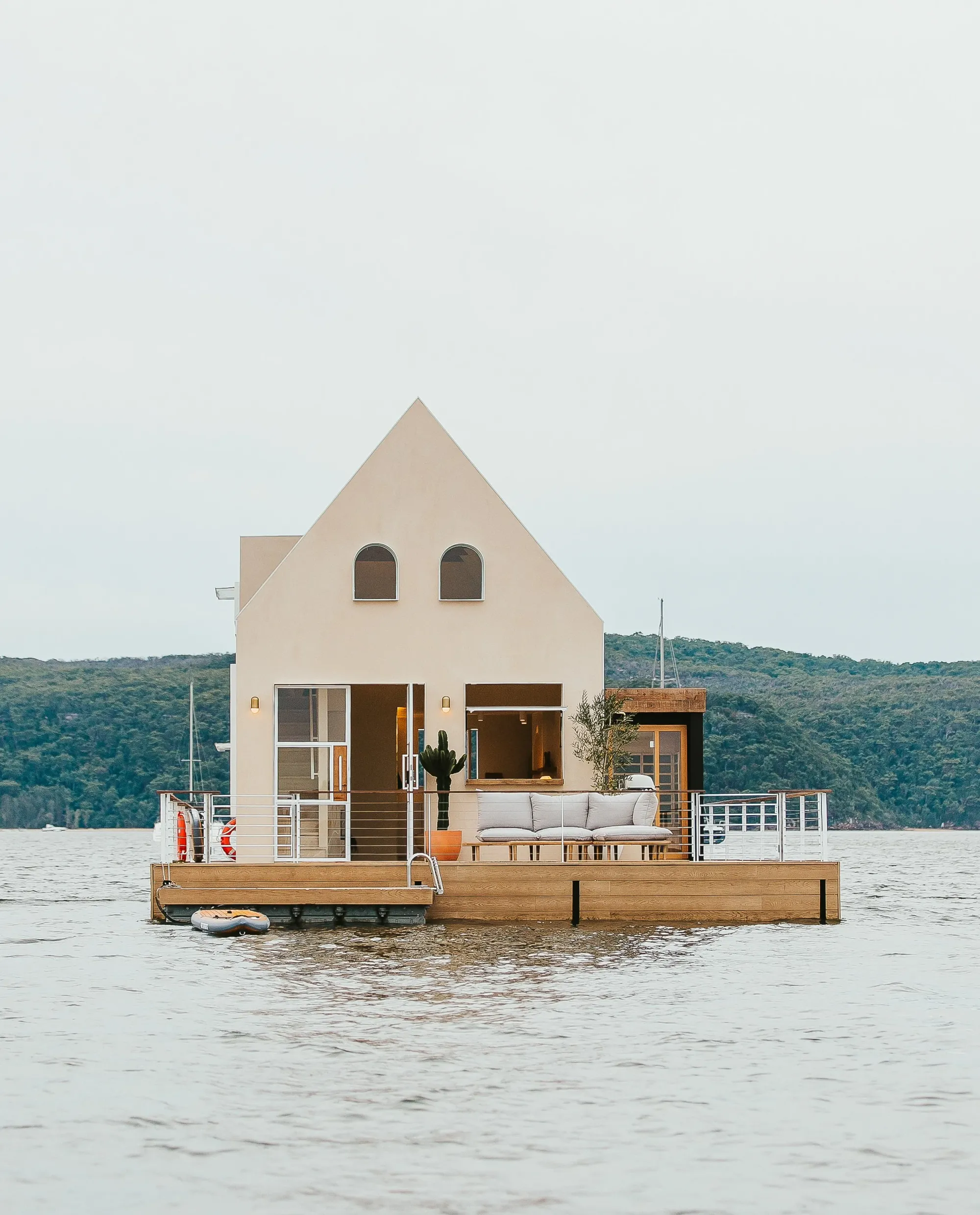 Lilypad Palm Beach is a remarkable floating villa that provides an unforgettable experience for overnight stays and intimate events in an incredibly peaceful setting. This luxurious villa is unlike any other, as it was created by reimagining traditional boating design to deliver a sustainable escape that offers unparalleled luxury. Located in the tranquil waters of Palm Beach, Lilypad is a perfect retreat where you can unwind and relax in a serene environment. With uncompromising luxuries and exceptional attention to detail, Lilypad delivers an unforgettable experience.
Find out more information here:
https://lilypadpalmbeach.com/
@lilypadpalmbeach
South
The Isla
Batehaven, NSW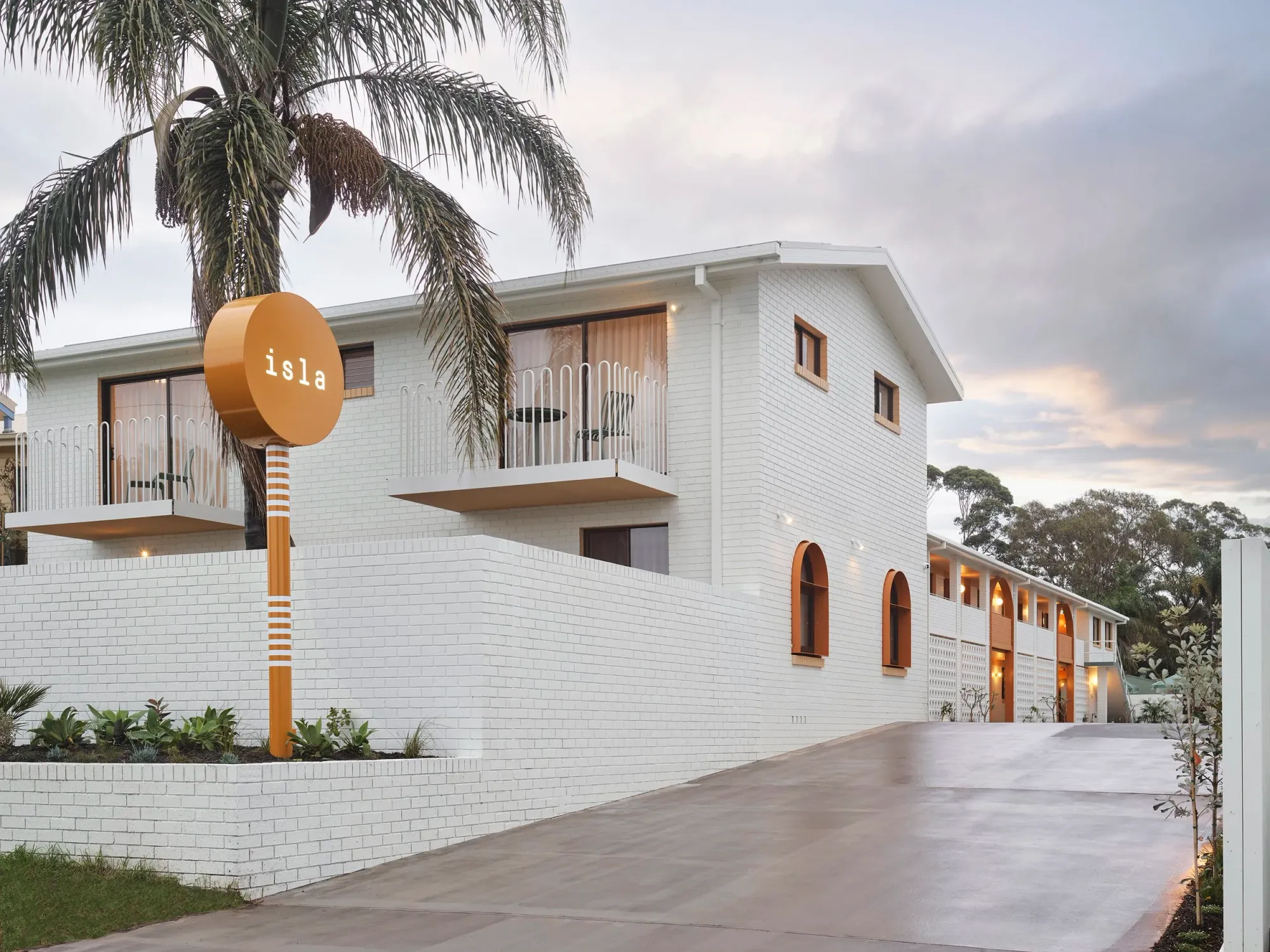 The Isla is not your ordinary motel, but a unique and stylish accommodation designed by a group of friends. This reimagined motel offers a seamless and nostalgic travel experience, enhanced with the latest technology and modern design elements. Nestled in the heart of Batemans Bay, a charming and picturesque destination in the south of New South Wales, The Isla is the perfect base for exploring the area's pristine beaches and dynamic attractions. Whether you're traveling with friends or solo, The Isla's inviting atmosphere and innovative amenities will make your stay both comfortable and unforgettable.
Find out more information:
https://www.theisla.com.au/
@theislahotel
The Sticks
Kangaroo Valley, NSW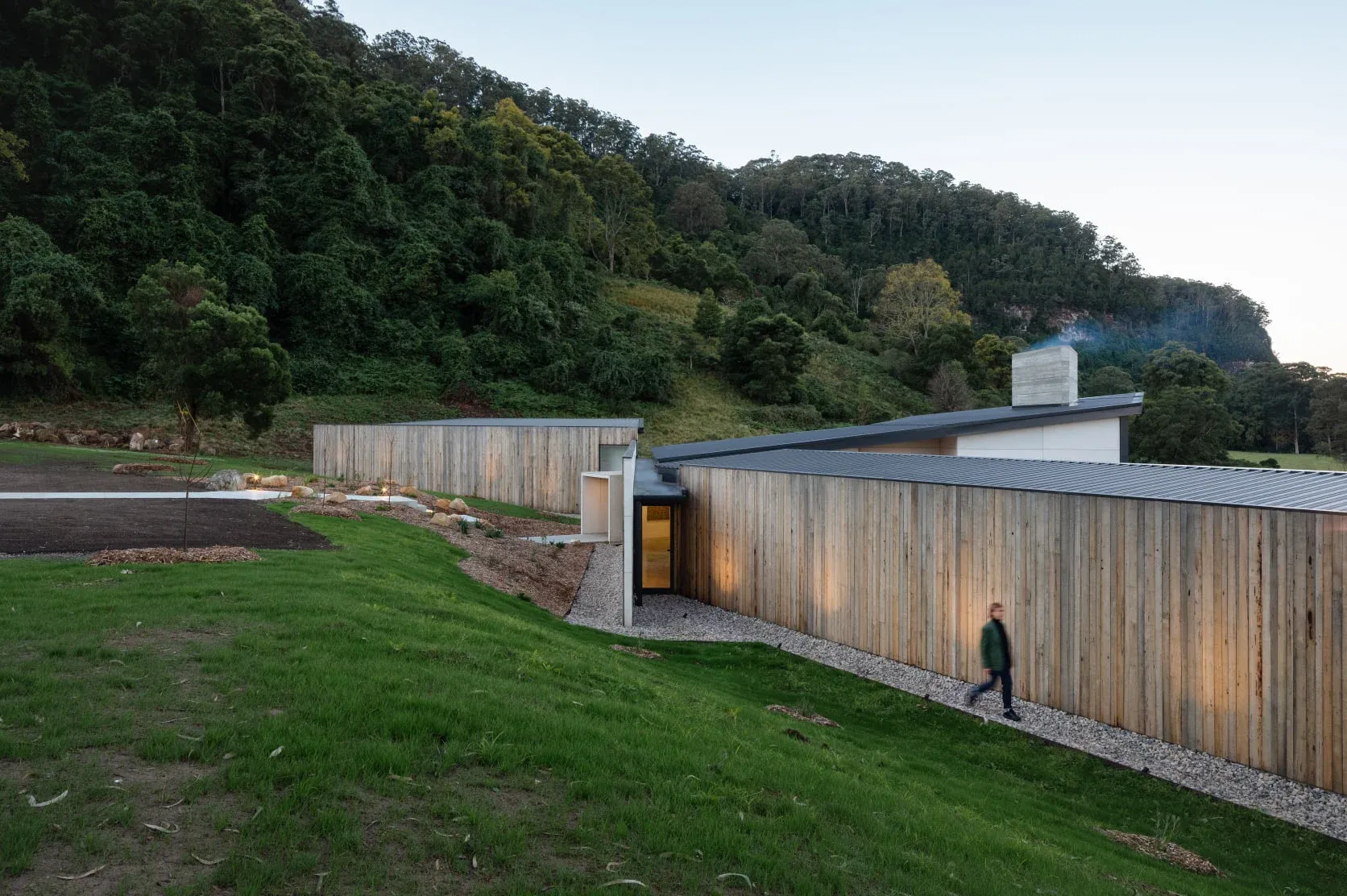 The Sticks, situated on a secluded 25-acre property in the exclusive Upper Kangaroo River, is a luxurious accommodation that can host up to ten people. Just a two-hour drive from Sydney or Canberra, it offers a breathtaking environment with stunning scenery and ample entertainment spaces. Whether it's a relaxing holiday or a special occasion, The Sticks with its lavish amenities and considerate inclusions is the ideal choice for your next getaway.
Find out more information:
https://www.offtothesticks.com.au/
@thestickskangaroovalley
North
Tiny Nancy
Bellingen, NSW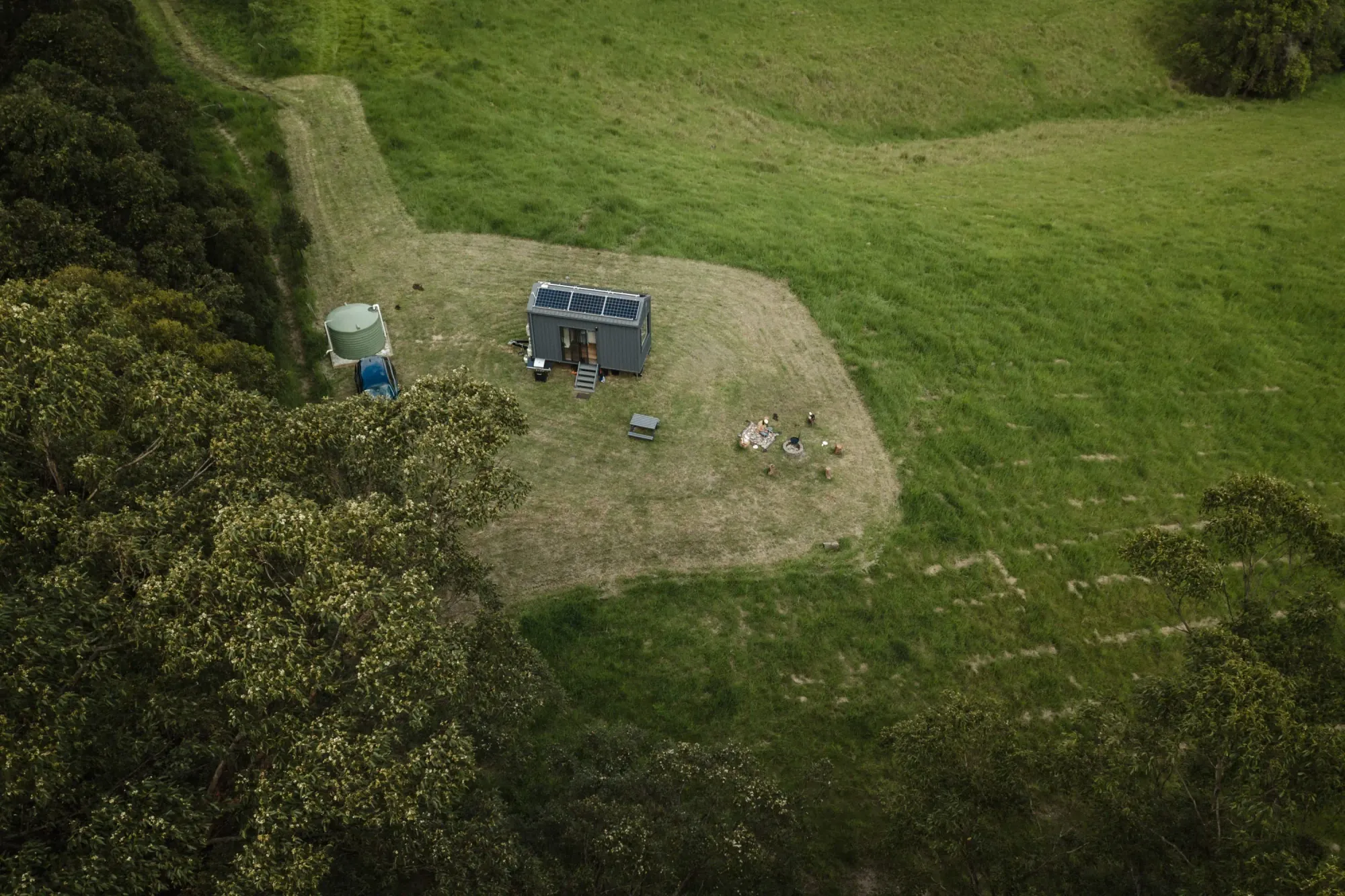 Into The Wild Escapes designs rejuvenating wellness retreats in natural settings across Australia, utilising minimalist tiny houses placed in secluded locations. One of their tiny house options, named Tiny Nancy, accommodates up to four people with a queen bed located by a window that frames the landscape behind and a double bed in the loft. Tiny Nancy is located in the quaint and artistic town of Bellingen, providing an idyllic retreat for those seeking to explore and embrace their inner free spirit.
Find out more information:
www.intothewildescapes.com
@in2thewild.aus