Penthouse 22 Noosa Quay has undergone a stunning transformation, resulting in a luxurious and impressive living space that truly dazzles its clients. The couple's design vision called for a space that was both distinctive and elegant, while also being durable and functional enough to accommodate frequent luxury holiday stays. To fulfill this vision, Renegade Design Studio ensured that no detail was overlooked in creating a space that radiates with elegance and sophistication.
Renegade Design Studio's design philosophy was clear from the outset: the protagonist of the project was the view. The team were set to...
achieve a clean, innovative, time-resistant design through consideration for detail, sustainability, and their client's lifestyle, all the while maximising the view.
To make their vision a reality, the entire apartment was stripped, providing a blank canvas upon which Renegade Design Studio could work its magic. Their objective was to add a third bathroom to the existing 3-bedroom, 2-bathroom penthouse and create a new master bedroom suite that took in the view without making the living spaces feel confined.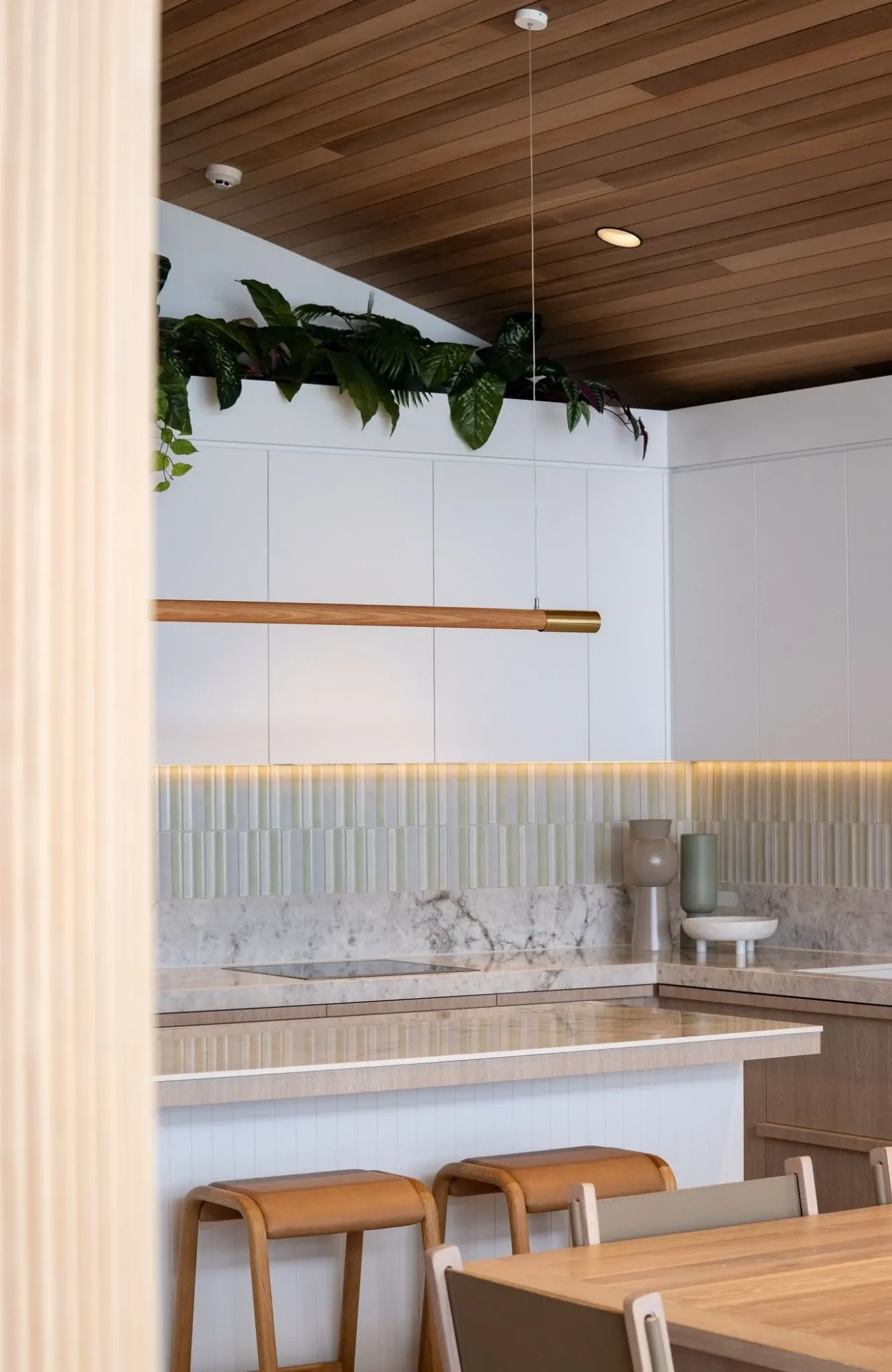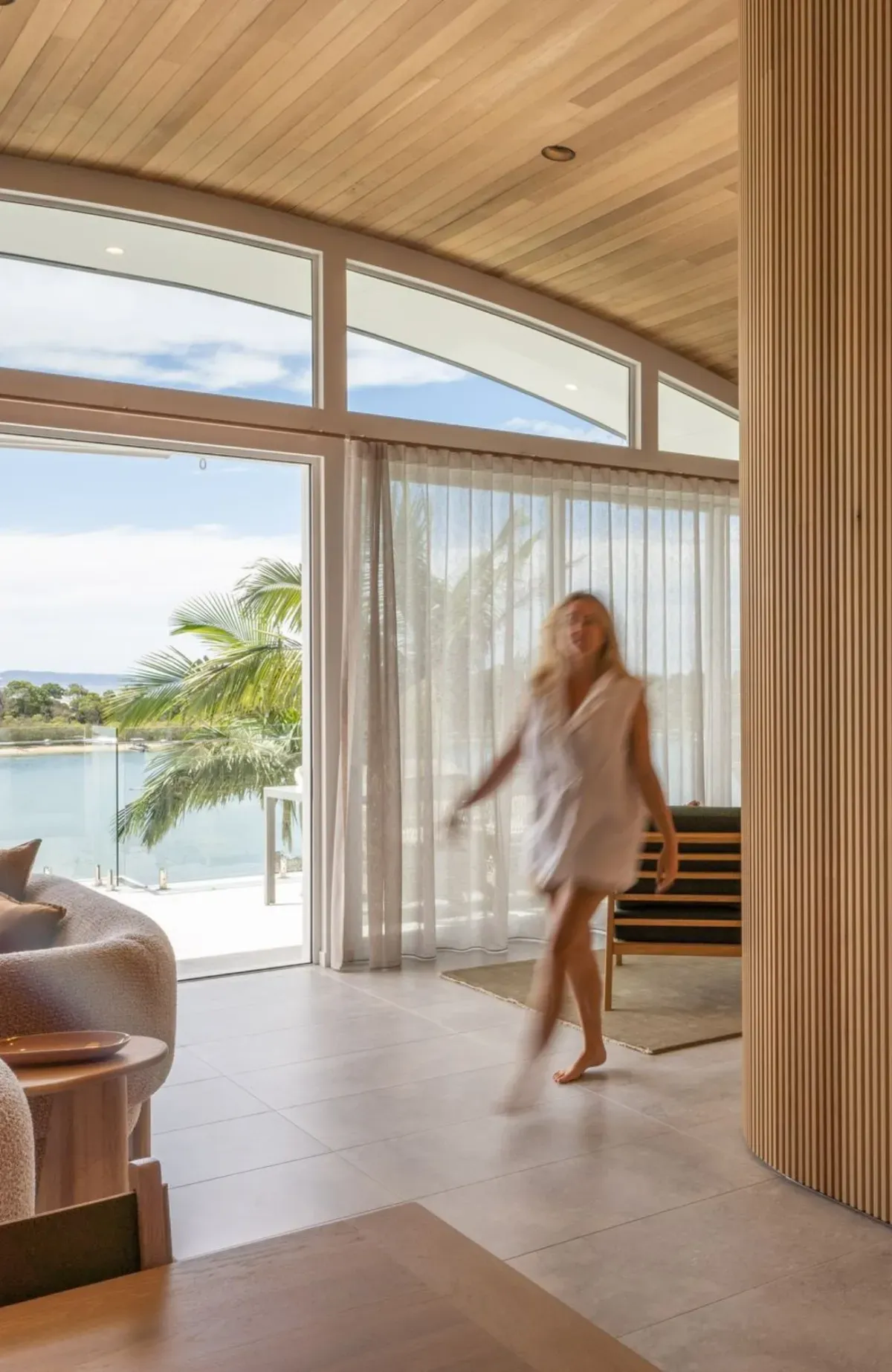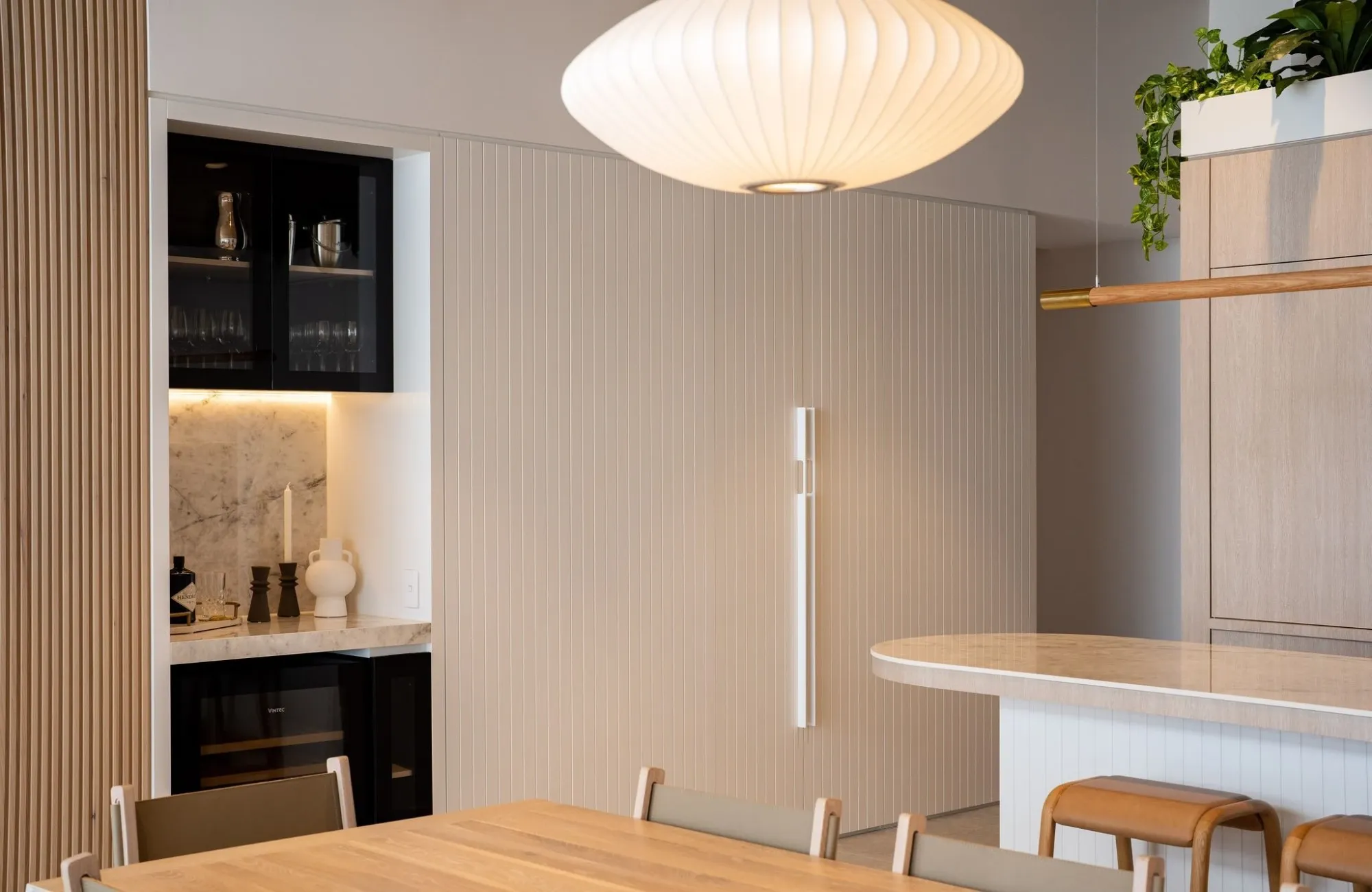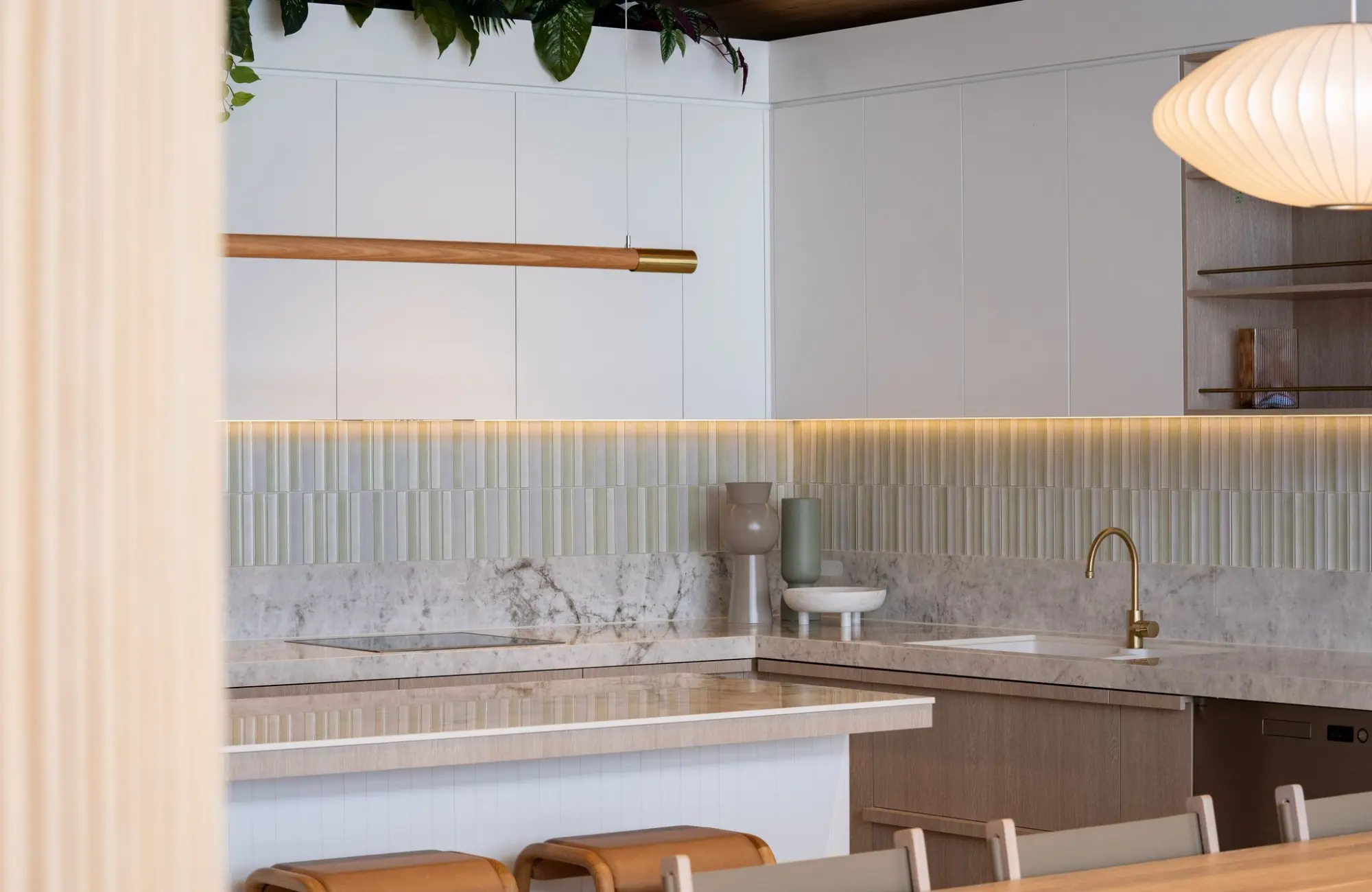 One of the standout features of the design was the new master suite, which was set back from the main north-facing elevation to allow for an unbroken 180-degree view from the kitchen. The front glass facade was engineered to increase the height of the doors leading to the north-facing balcony, and sight lines were drawn to determine the beginning of the new master suite wall.
The new master suite wall, clad in cedar battens, spoke to the addition of the cedar-lined ceiling and custom glass cedar sliding doors to the master suite, adding warmth and wow factor to the space.  The integration of raw cedar into the design added a delightful sensory dimension to the space, infusing it with a cozy warmth and welcoming aroma. The remodelled master suite and ensuite provided a luxurious, undisturbed scenic showering experience while maintaining privacy.
Renegade Design Studio's attention to detail was evident throughout the penthouse, with the use of only the highest quality fixtures and finishes to withstand high-use and the rigours of the coastal Queensland climate.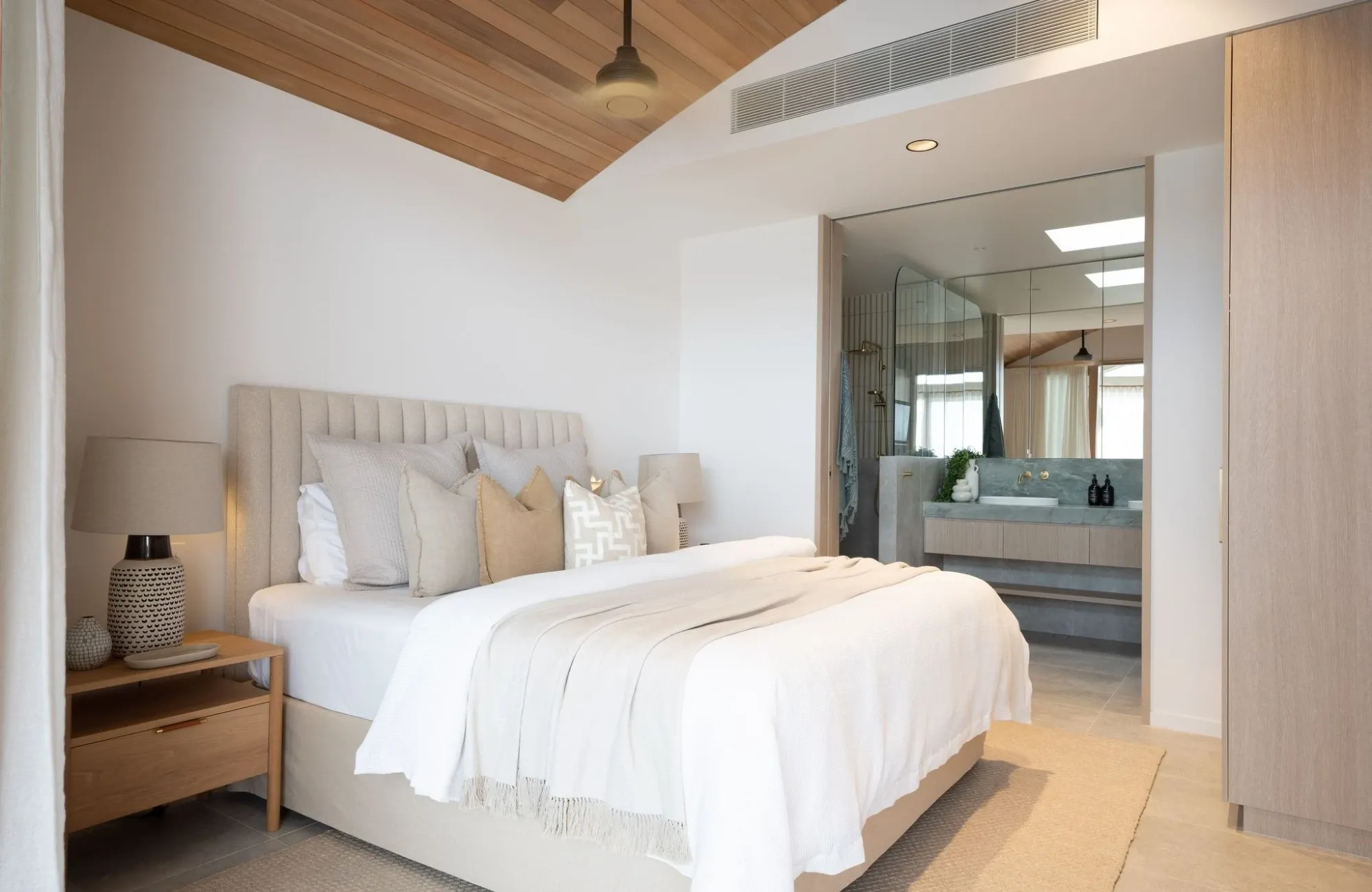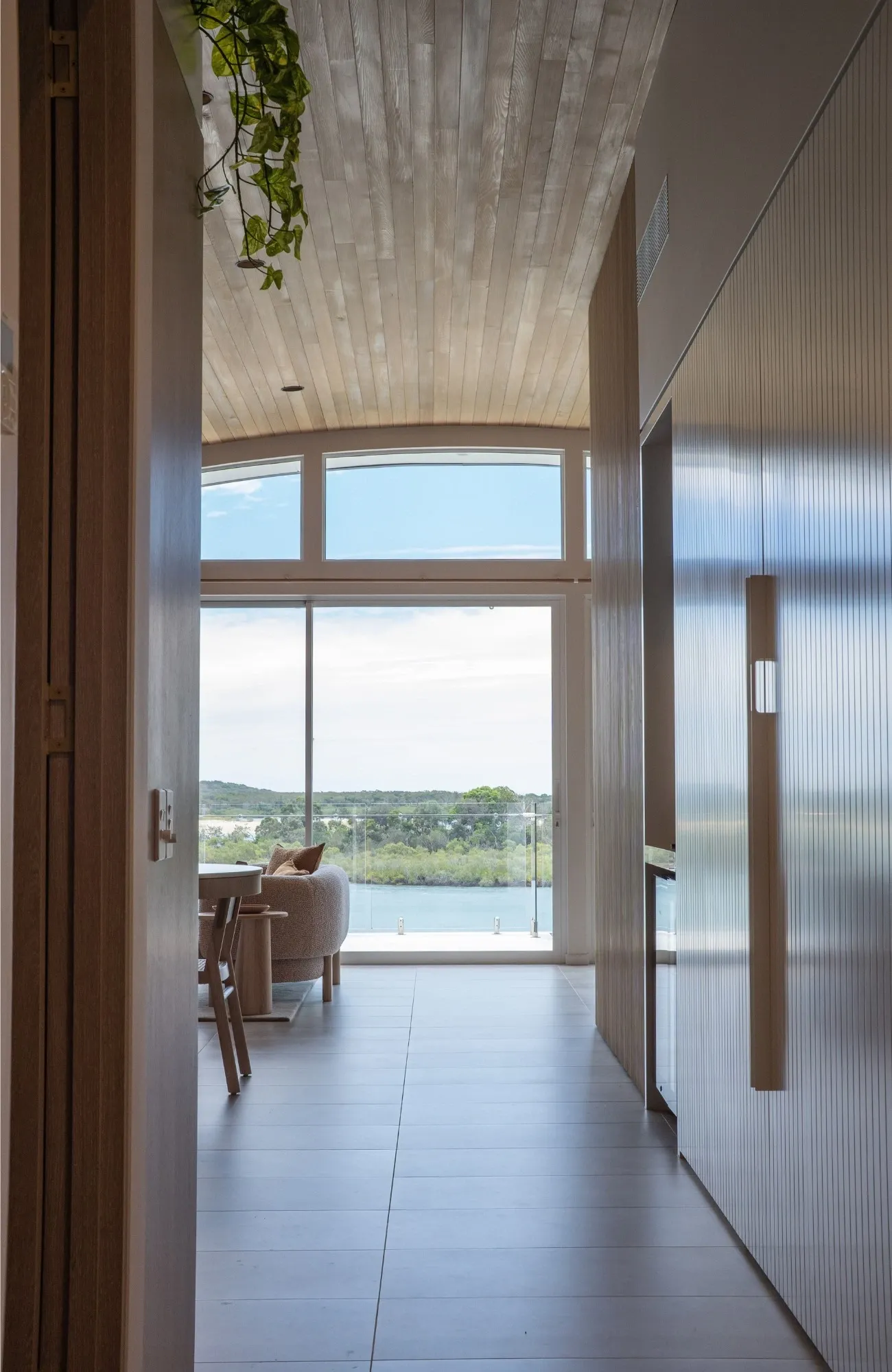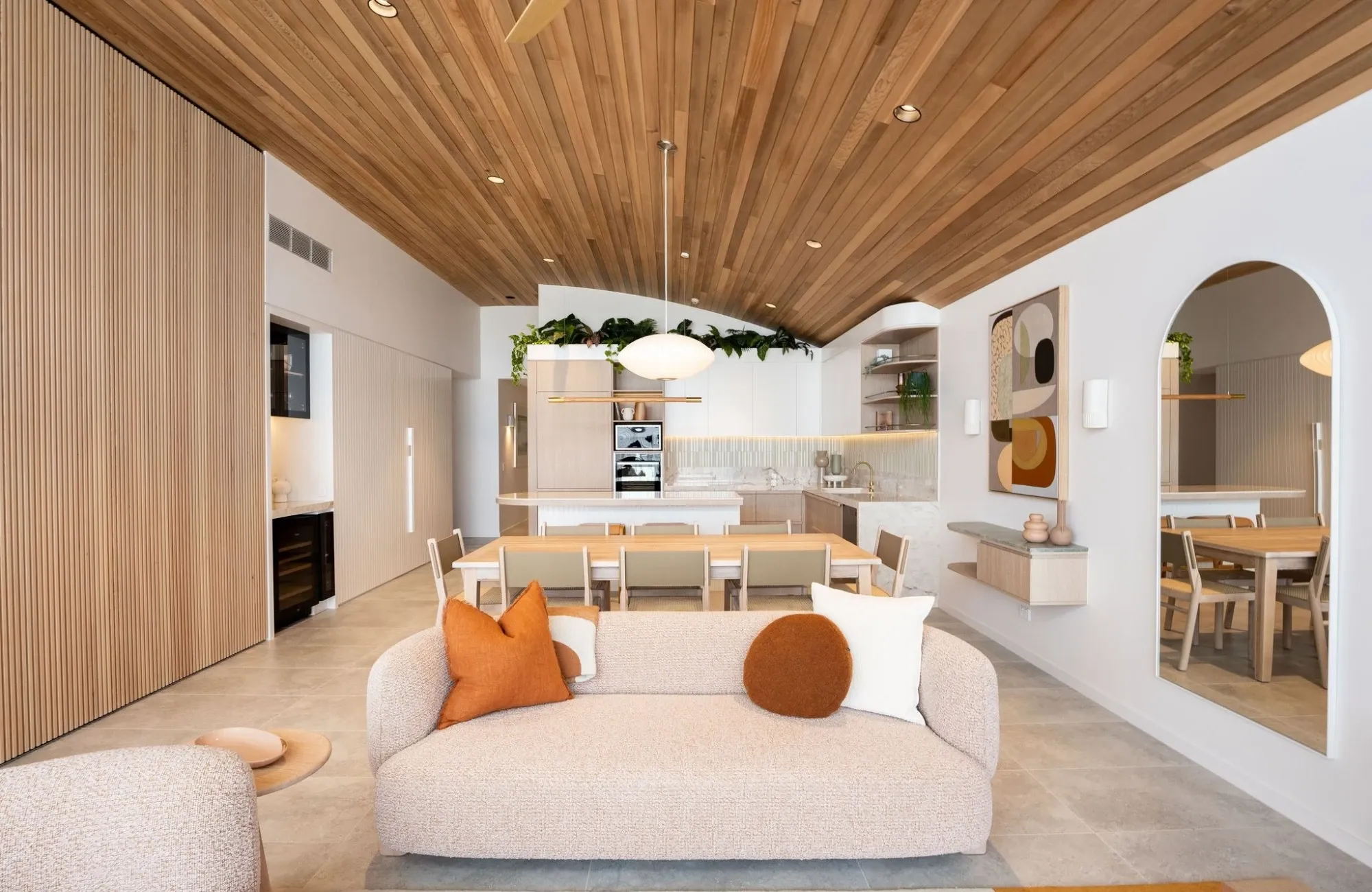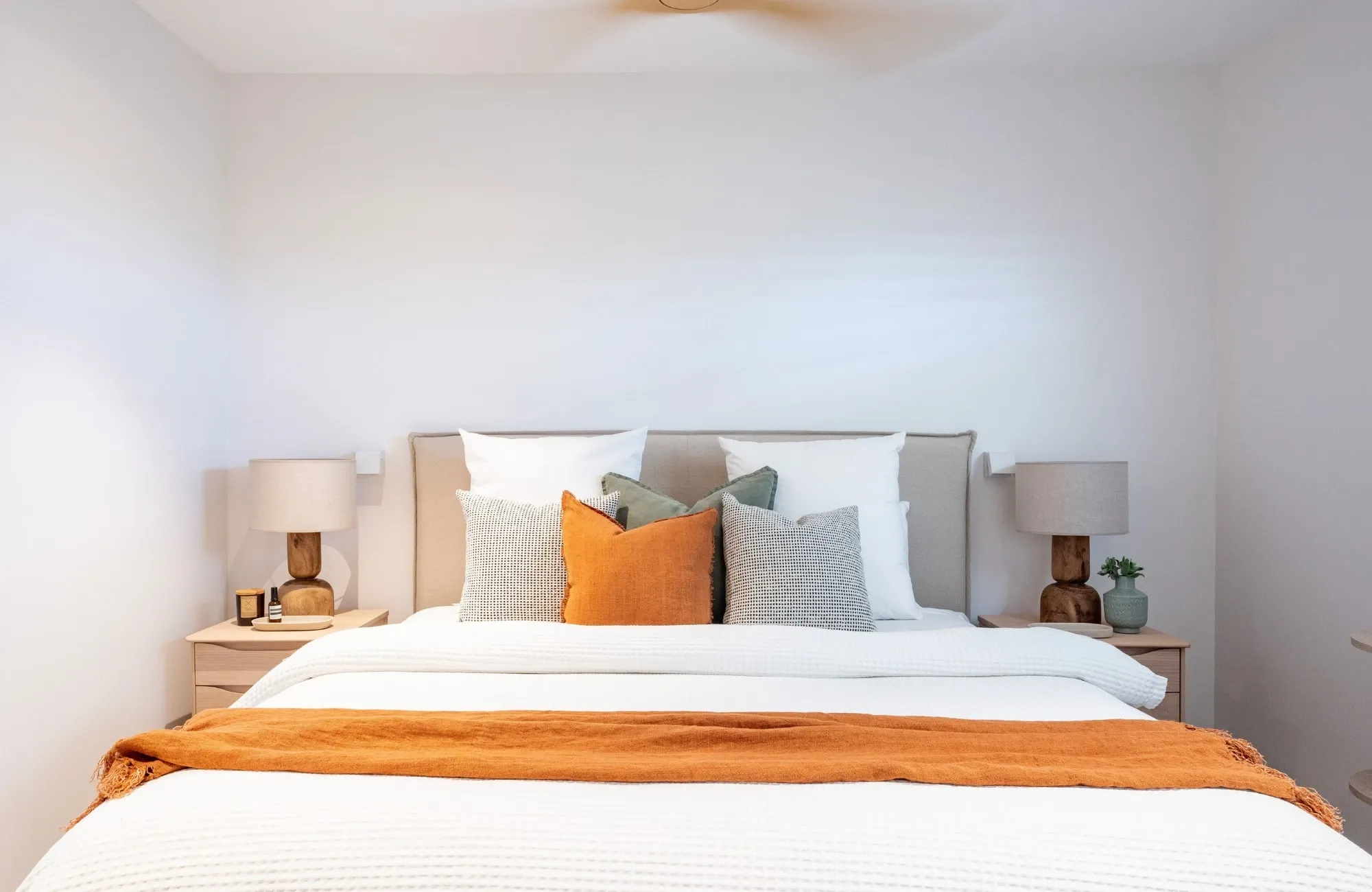 The luxurious and relaxed interior is elevated with the use of jade Quartzite - Emerald Haze, which imbues the surfaces throughout the penthouse with a refined allure. This element is inspired by the natural beauty of the surrounding landscape, harmoniously blending the indoors and outdoors.
Renegade Design Studio has succeeded in creating a luxurious and relaxed interior that takes inspiration from the surrounding landscape, creating a warm inviting space that feels very much of its place in Noosa. Penthouse 22 Noosa Quay is a premium North-facing penthouse that offers arguably one of the best views in Noosa, providing a real WOW factor upon entering the apartment.
---
Renegade Design Studio is currently looking for an Interior Designer to join their team in Noosaville, QLD.
---
Project Details:
Design: Renegade Design Studio
Builder: Damien Davidson Builders
Photography: Jac Lee Media