Glass block walls and windows have graced architectural designs since the early 1900s, standing as a testament to the design sensibilities of bygone eras. These features were not just functional but also carried a unique aesthetic appeal, often incorporating textured and patterned glass designs to enhance the visual experience of a space. Their allure lies in the myriad of patterns cast into the glass, reflecting both light and the artistic vision of their time.
However, with the relentless march of time and evolving architectural preferences, many of these iconic glass blocks, once celebrated for their distinctiveness, find an unfortunate end in landfill. Luckily, that is where Lumo Bloc come in.
By ingeniously upcycling used glass blocks, Lumo Bloc transform what once was waste into unique designer lighting pieces. These crafted illuminations not only provide an eco-friendly alternative but also add a touch of elegance and uniqueness to any living space, underscoring the potential of reimagining waste into art.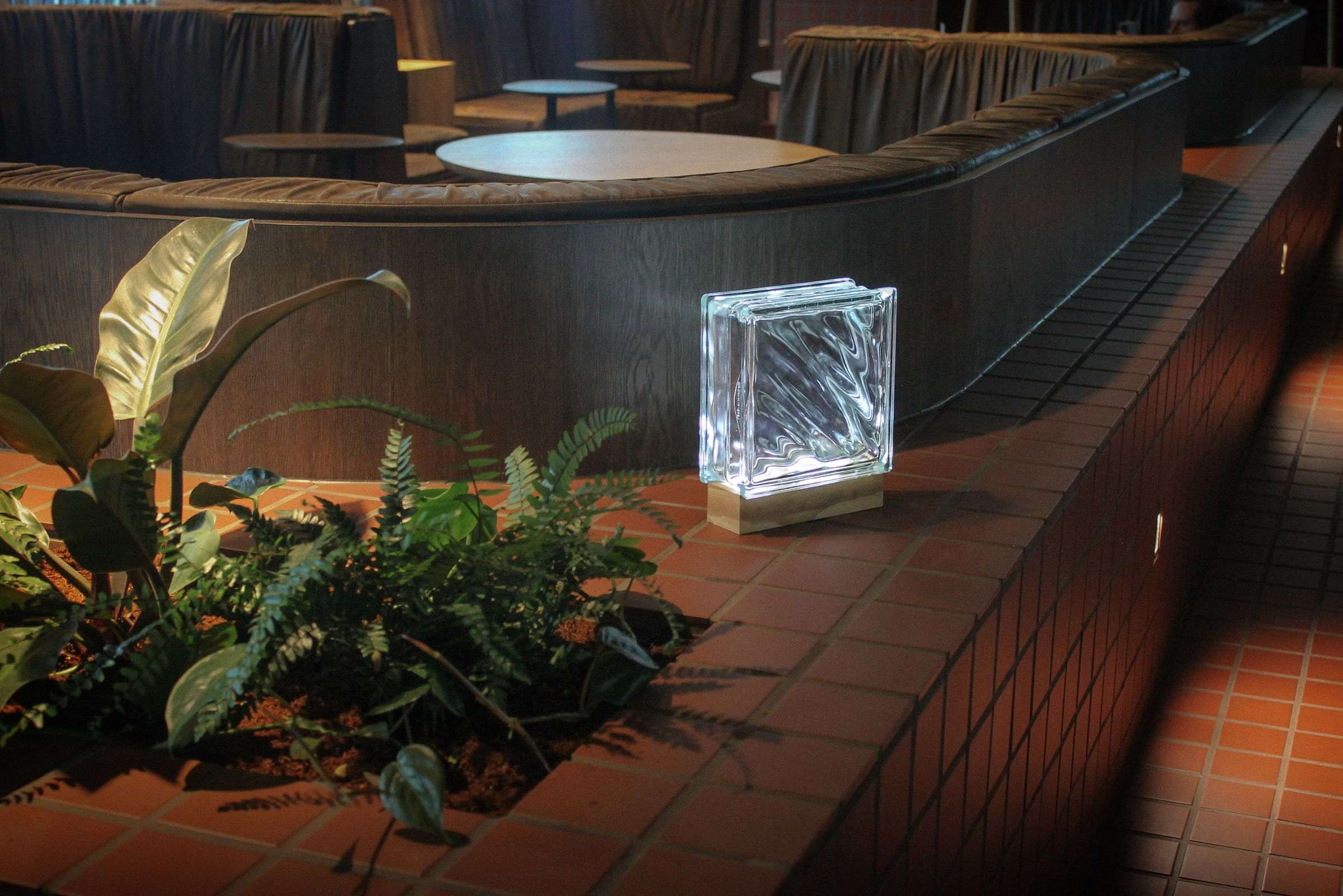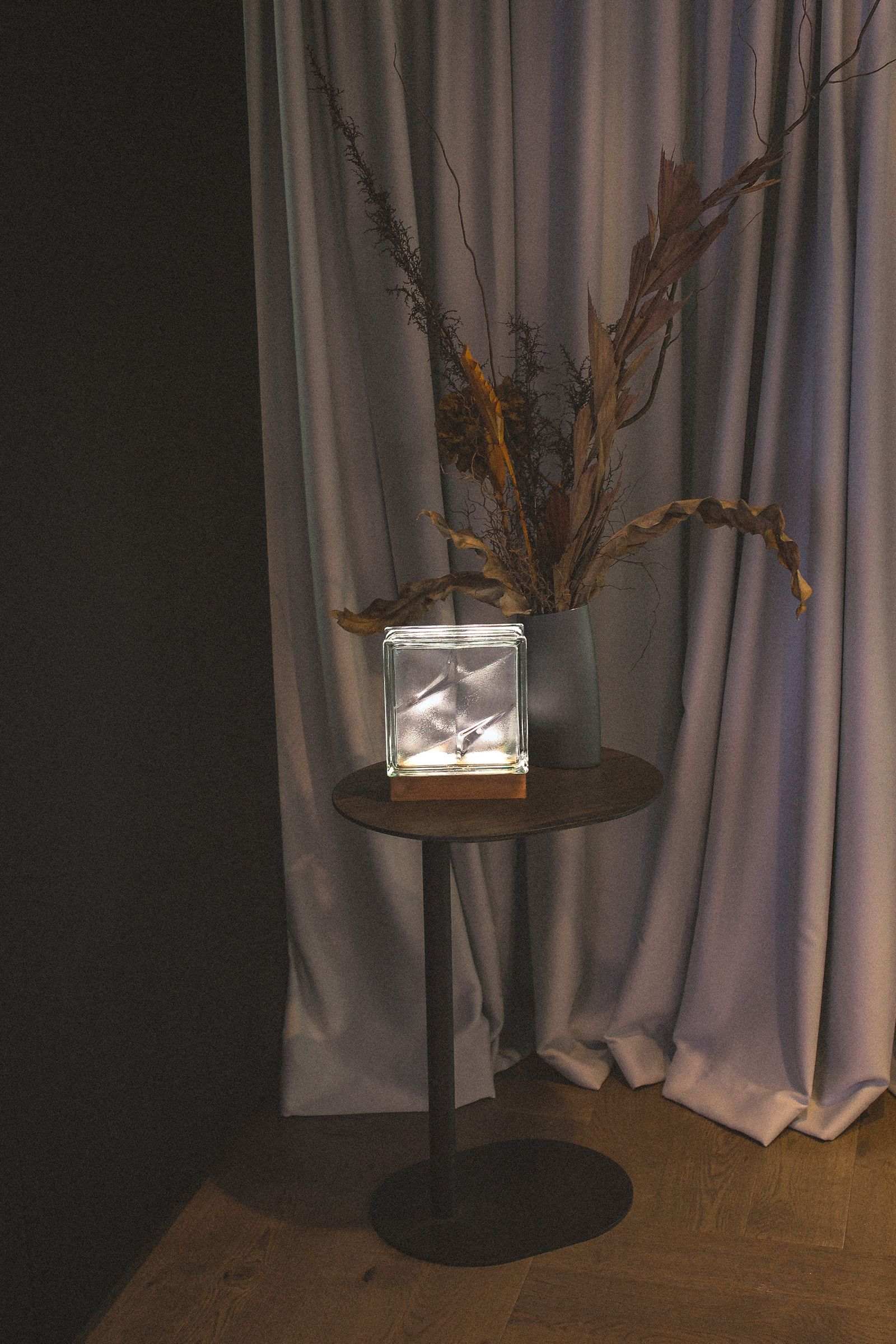 Since their launch, Lumo Bloc has steadily emerged as a sophisticated lighting choice for both residential and commercial spaces. Its creator, Lauren Joyce, spoke with us about the tailored intricacies of her custom designs and how these personalised touches have enriched and advanced her craft.
Lumo Bloc currently showcases a curated collection of five distinctive, wireless glass block lamp designs. These designs are not mass-produced; instead, each is part of a special, limited edition run of merely 50 pieces. Customers are also offered a range of material options for the base, one of which includes hand-crafted timber, conscientiously sourced for its sustainability. Adding to their versatility, each design is accompanied by a set of five colour lenses, granting users the creative freedom to dictate the ambiance of a room with a mere switch of a lens.
At CO-architecture, we're passionate about innovative design and eagerly anticipate the creations Lumo Bloc will bring in the future. To find out how to purchase a Lumo Bloc design and to keep up to date with their latest releases, visit their website.