Written by Sandy Anghie
The project, in West Leederville, was featured on the cover of a local magazine. A series of other stories followed, then the phone started ringing with inquiries and hasn't stopped since – first for renovation projects and then for new homes.
Meaghan's design process is all about the client. "It's not my home," she says. "My job is to shape the client's ideas and needs into a clear vision."
Meaghan understands there is a lot of pressure that goes with designing and building a new home for a client. "It is an emotional process and often the single biggest investment people make," she says. Because of this, she works hard to help her clients visualise the end product using a combination of 3D computer models, physical models and vision boards.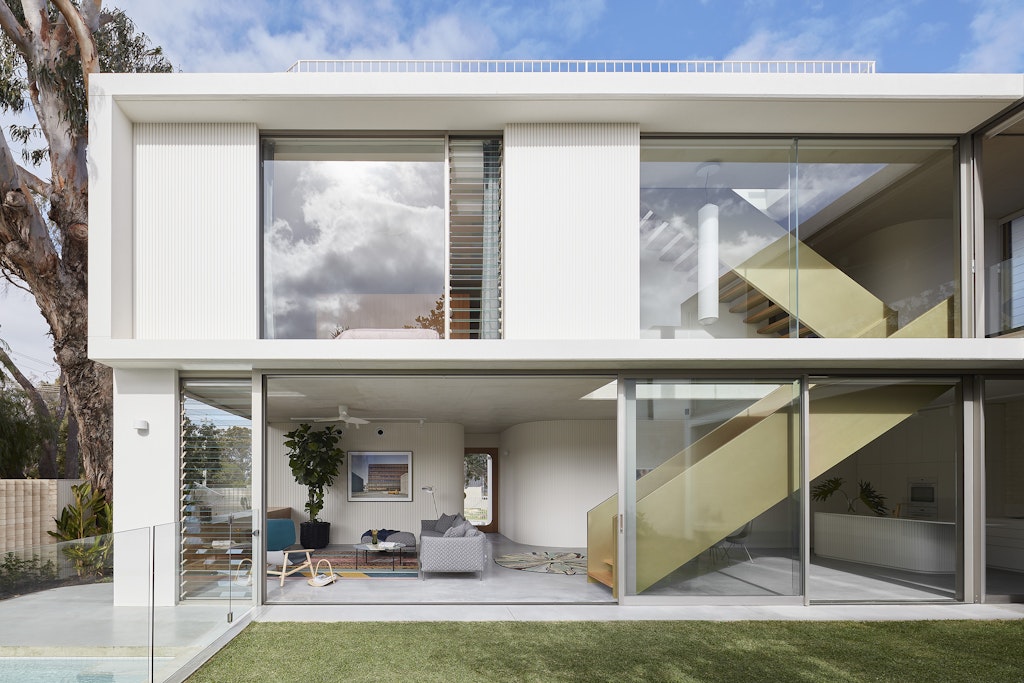 In terms of design aesthetic, for Meaghan this is derived from the client and context. "What works in West Leederville will not necessarily work in Cottesloe or down south," she says. "Making an architectural statement has no value if it is out of place in the setting." For example, one of Meaghan's projects in Quindalup was all about immersing in the landscape and attaining a relaxed holiday vibe, whereas a project in Cottesloe may have a more urban "beachy" feel.
Sustainability is important to Meaghan. "We are lucky to live in Perth," she says. "There is so much we can do with just the correct orientation, natural light and breezes."
Reuse and adaptability are other elements of sustainability that Meaghan focuses on, aiming to keep the existing house where possible and create flexible spaces. For example, in her own home Meaghan has created an architecture studio which could be used by future owners as a granny flat or space for an au pair.

Meaghan's advice for people thinking about designing and building a new home is to invest in quality over quantity, favouring high-quality space rather than big spaces. "Be smart in making decisions – you get what you pay for," she advises.
For Meaghan one of the most enjoyable aspects of designing homes is getting to know the client, and she always looks for something quirky or "left of centre" to incorporate. In a project at Cottesloe she created a street bar – a fun element which inevitably became the client's favourite part of the home.