Nestled gracefully within the contours of the rolling fields that line Tasmania's coast, this enchanting hideaway claims South Arm Peninsula as its home. Merely 20 minutes from Hobart, The Point offers a world where time slows down, allowing its guests (yes its available for short stays!) to savour the untouched beauty of Frederick Henry Bay.
Taking cues from its tranquil surroundings, the glass-encased structure of The Point has been crafted to draw the maximum sunlight into its form. The ambience varies with the shifting sunlight, which, due to its strategic positioning, gently saturates, deeply illuminating the interiors and enriching the natural tones of stone and concrete.
The Point's design ethos embodies elemental purity. Dominated by a harmonious blend of concrete, stone, steel, timber, and glass, the design flawlessly integrates the structure with its rugged surroundings. Designed by the celebrated Stuart Tanner, The Point isn't just about luxurious amenities; it's an architectural embodiment of conscious and sustainable design. This elemental approach lends the building its distinctive character and instils it with a timeless aura, making it feel as if it's been a part of the landscape forever.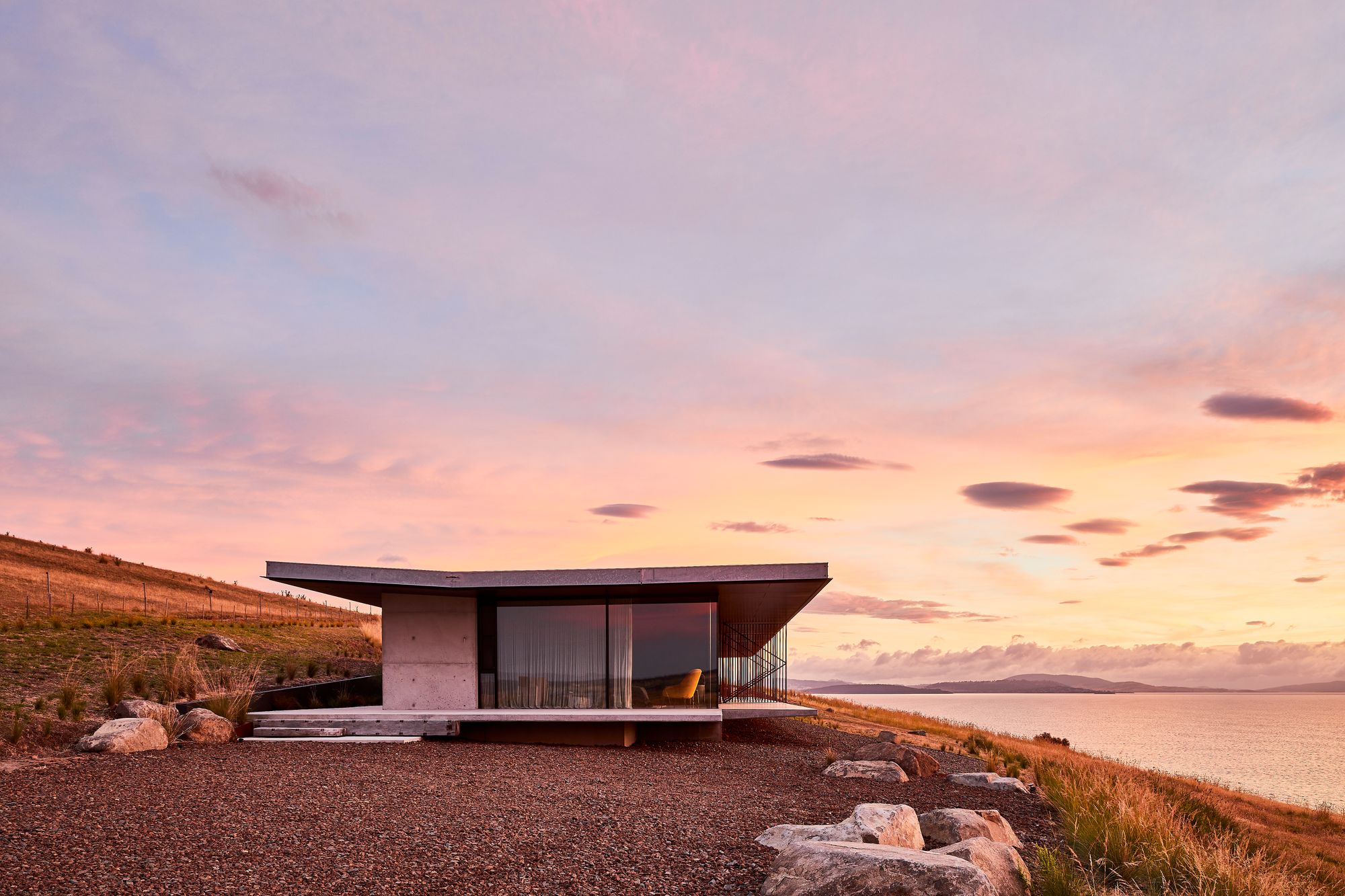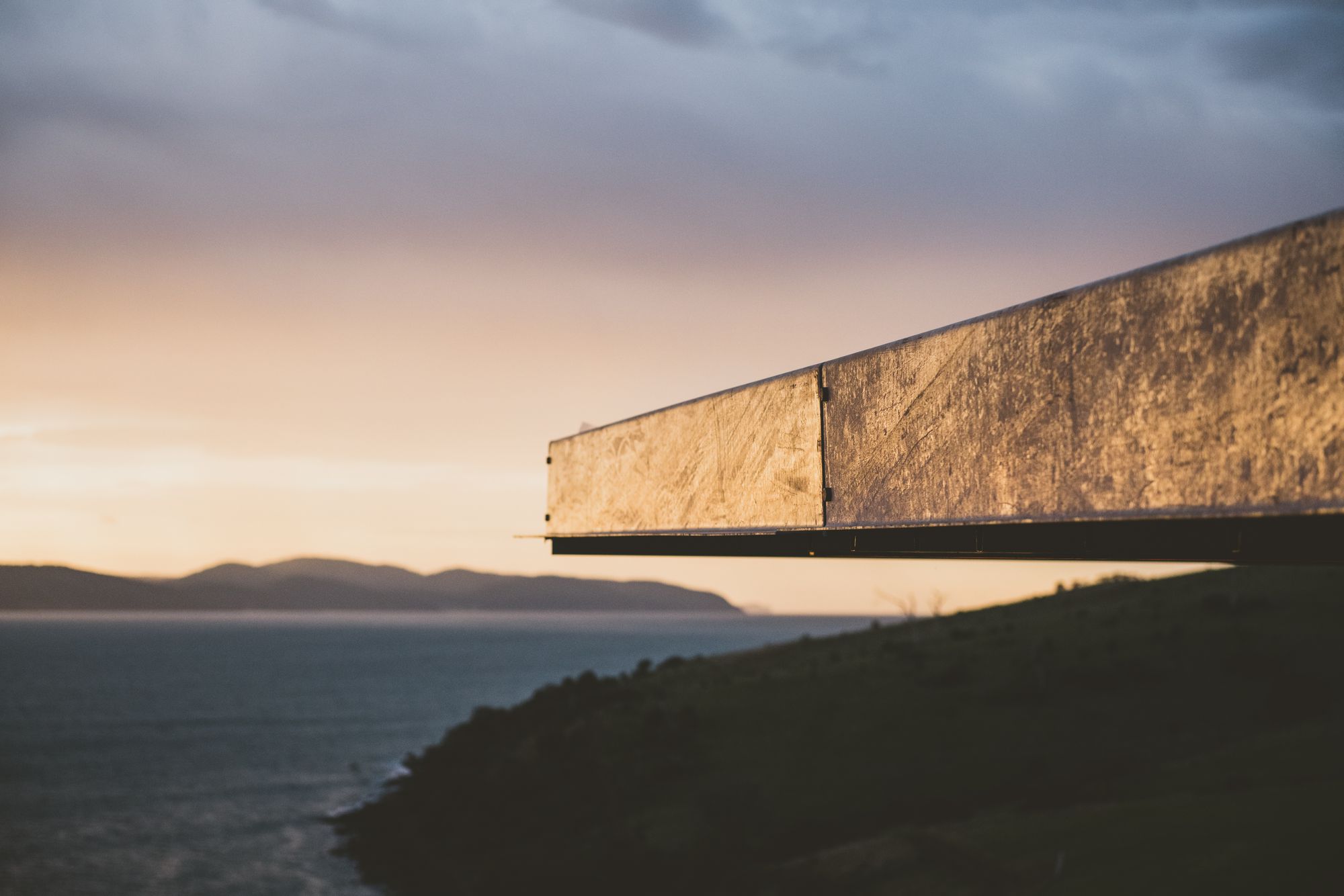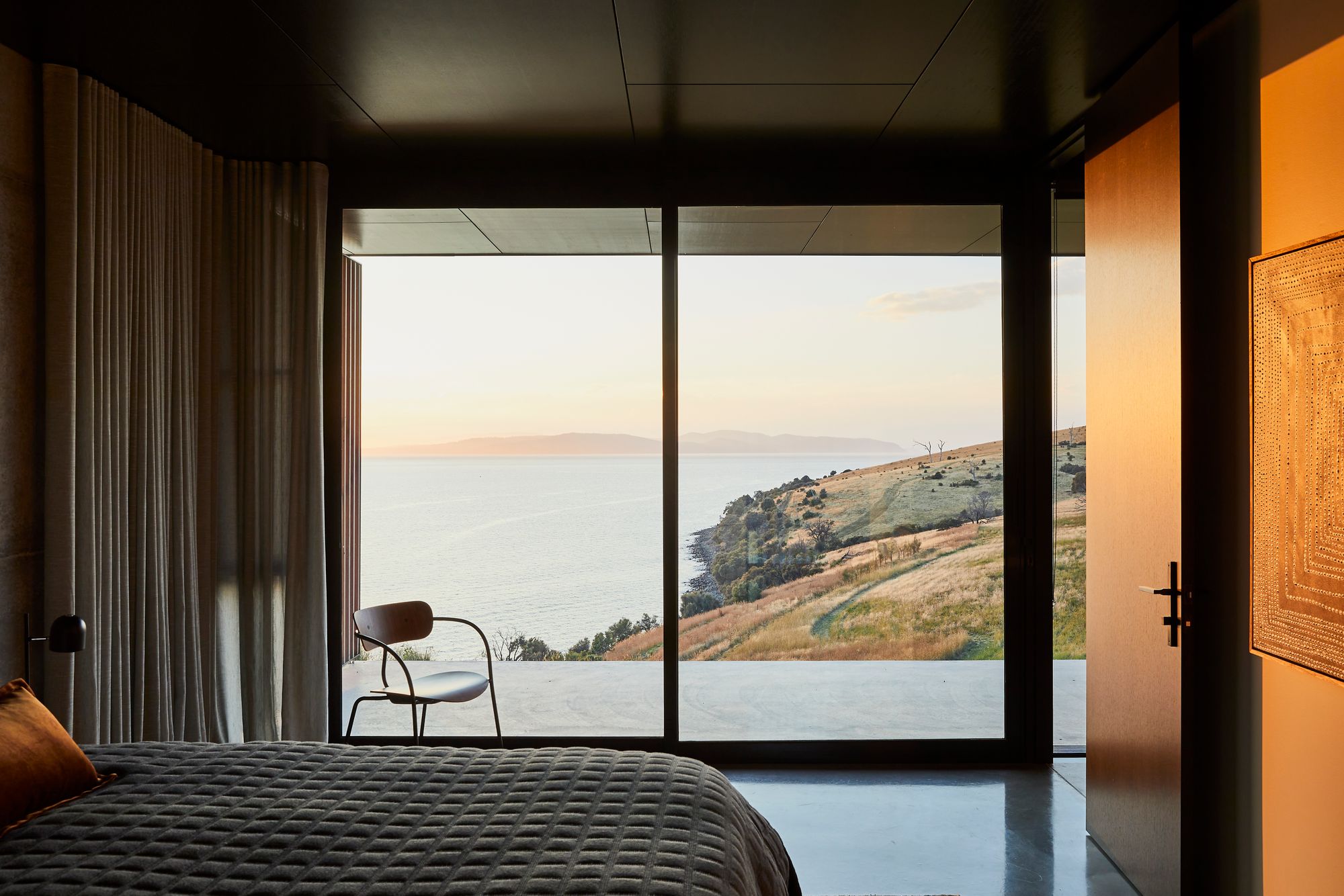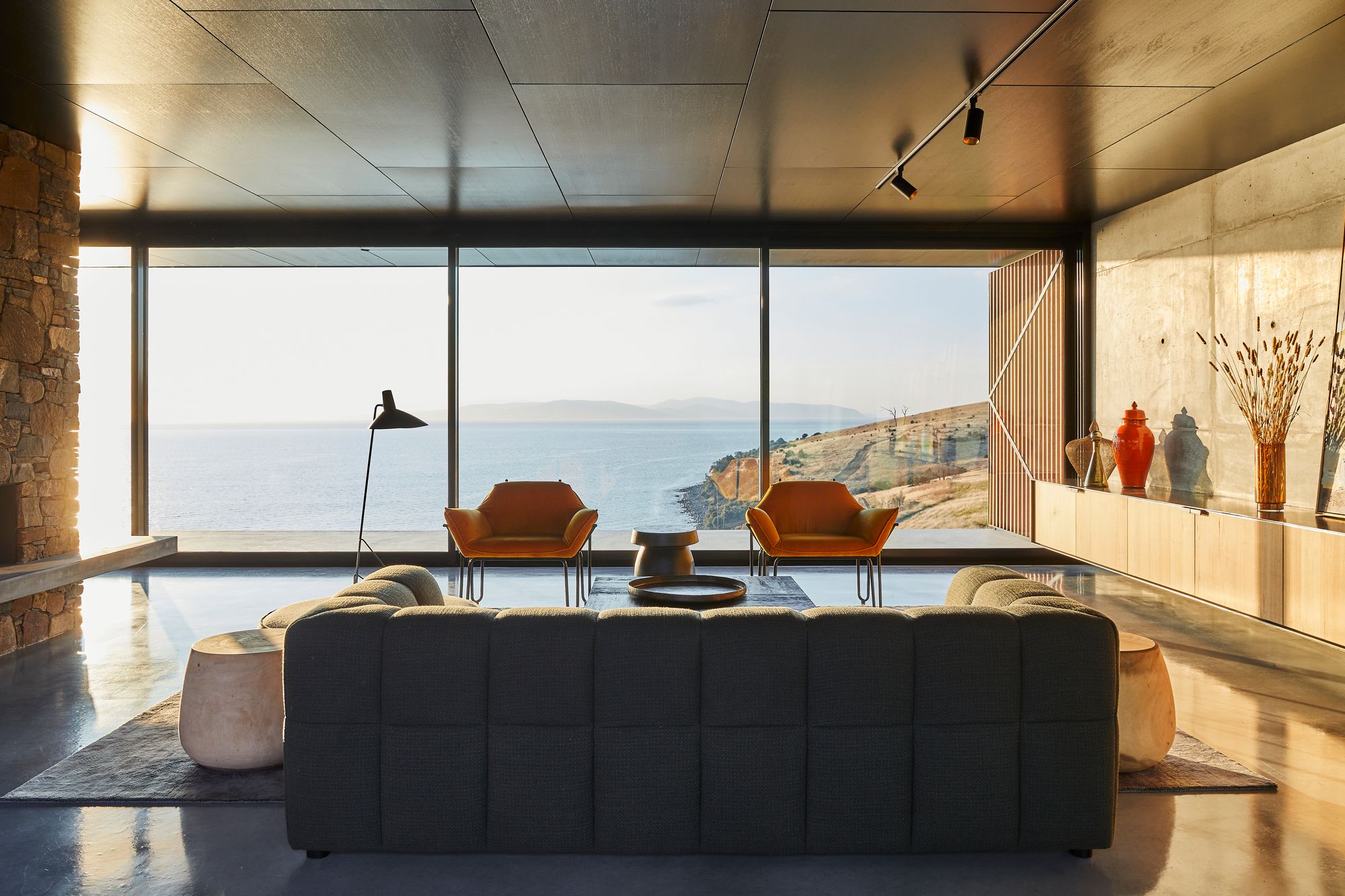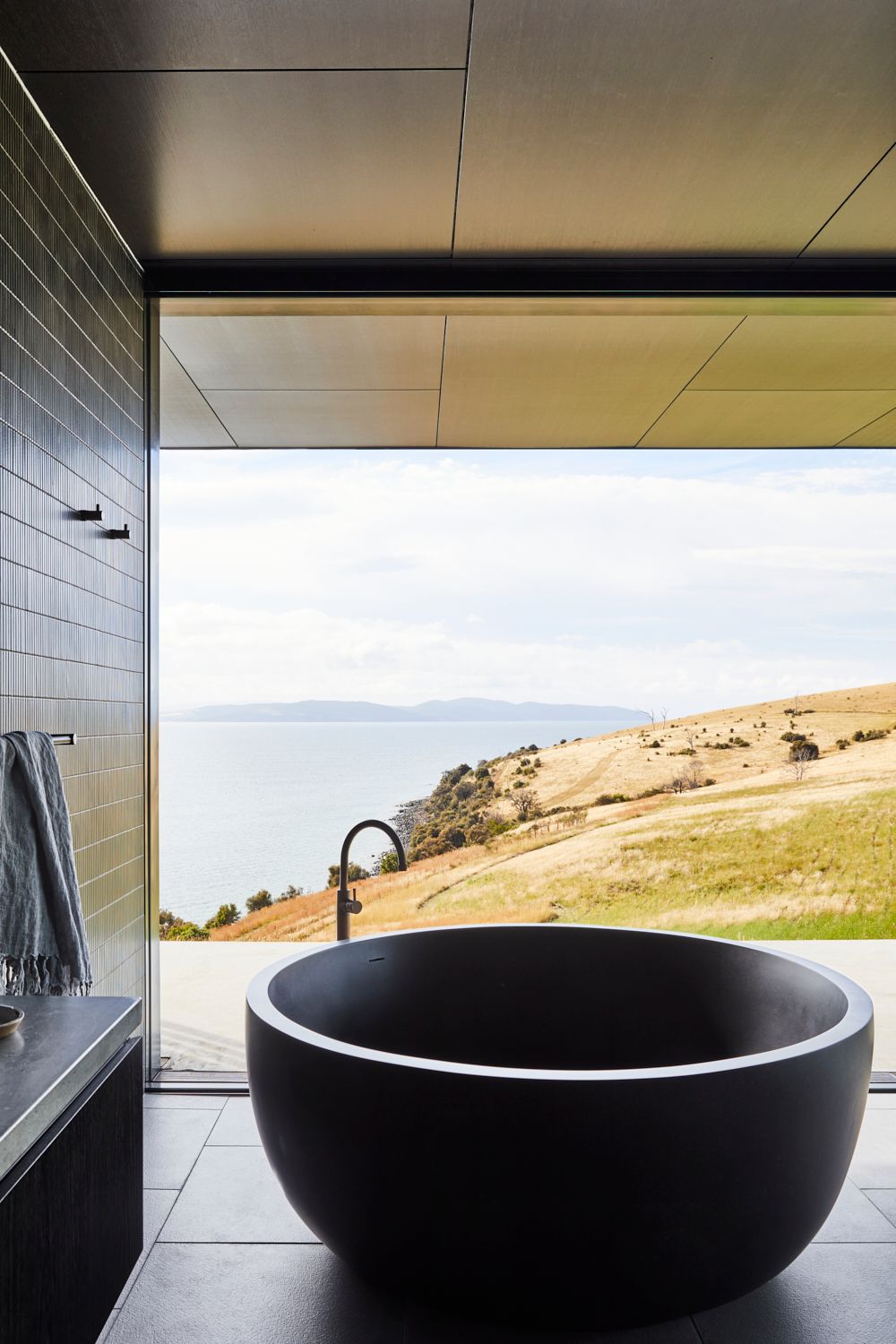 The Point epitomises subtle elegance. Every bedroom serves as a private haven, featuring balconies that showcase endless views of the horizon. Inside, guests are met with modern conveniences like USB points and plush bedding, while the bathrooms radiate comfort with underfloor heating and expertly crafted Japanese tiles.
The dual grand lounges captivate guests with their expansive views, complemented by a cosy gas fireplace in the main communal area. A cutting-edge kitchen, fitted with Miele appliances, promises gourmet experiences. Outdoors, an intimate courtyard features its own fireplace, complemented by another enticing space equipped with a firepit and barbecue.
While The Point boasts modern tech features like Wi-Fi, Netflix, and Apple TV, the mesmerising beauty of nature, visible just beyond the glass, might render them secondary.
Lovers of the great outdoors will appreciate the immediate access to the Coastal Walking Trail. Winding its way along the jagged coastline, this trail reveals hidden beaches, presenting a close-up experience of Tasmania's raw beauty. Proximity to the tranquil beach town of Cremorne and the bustling surf hotspot of Clifton Beach ensures that beach lovers have plenty to explore. Numerous golf courses including the soon to be finished Seven Mile Beach golf course is also within reach, catering to those with a penchant for golf.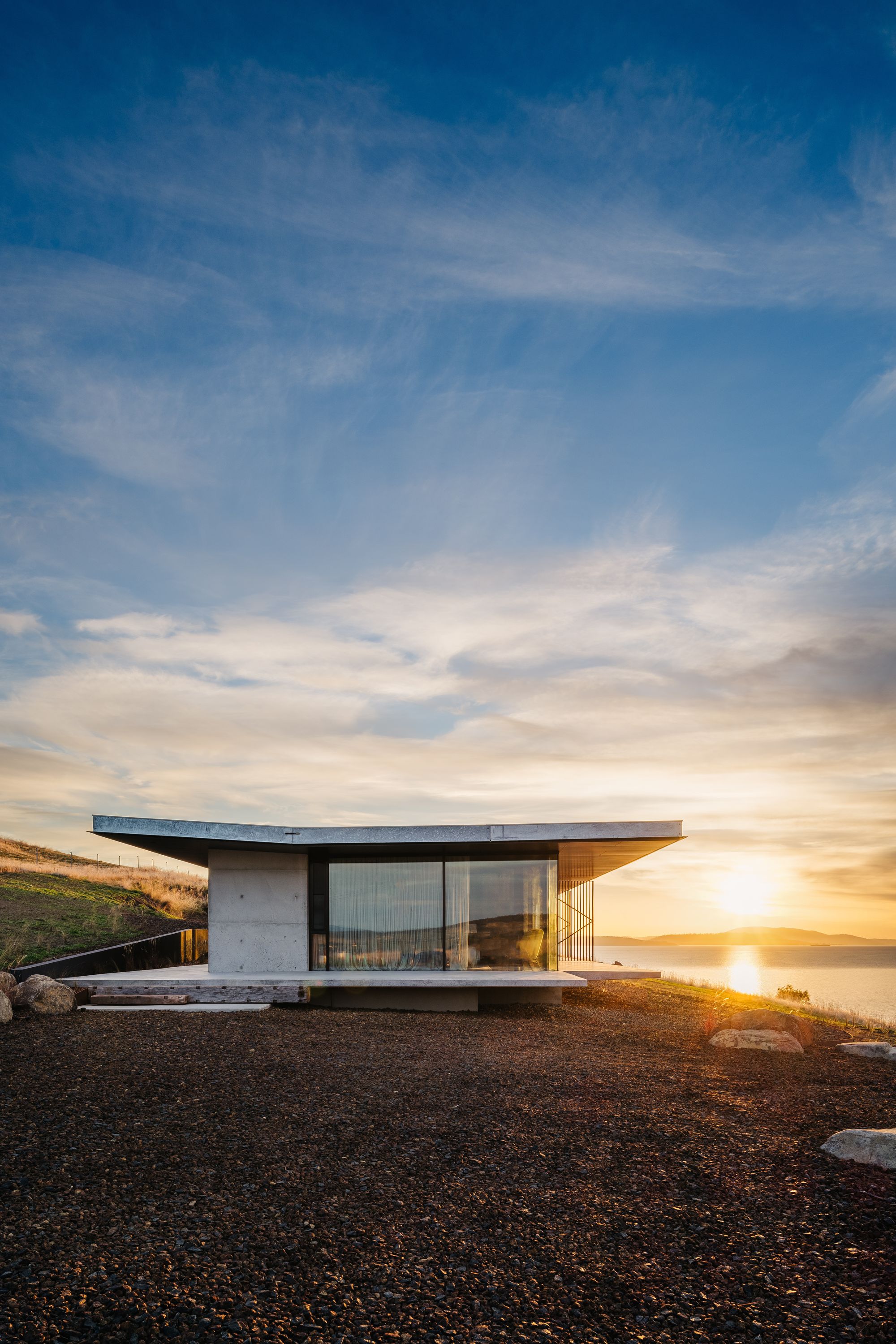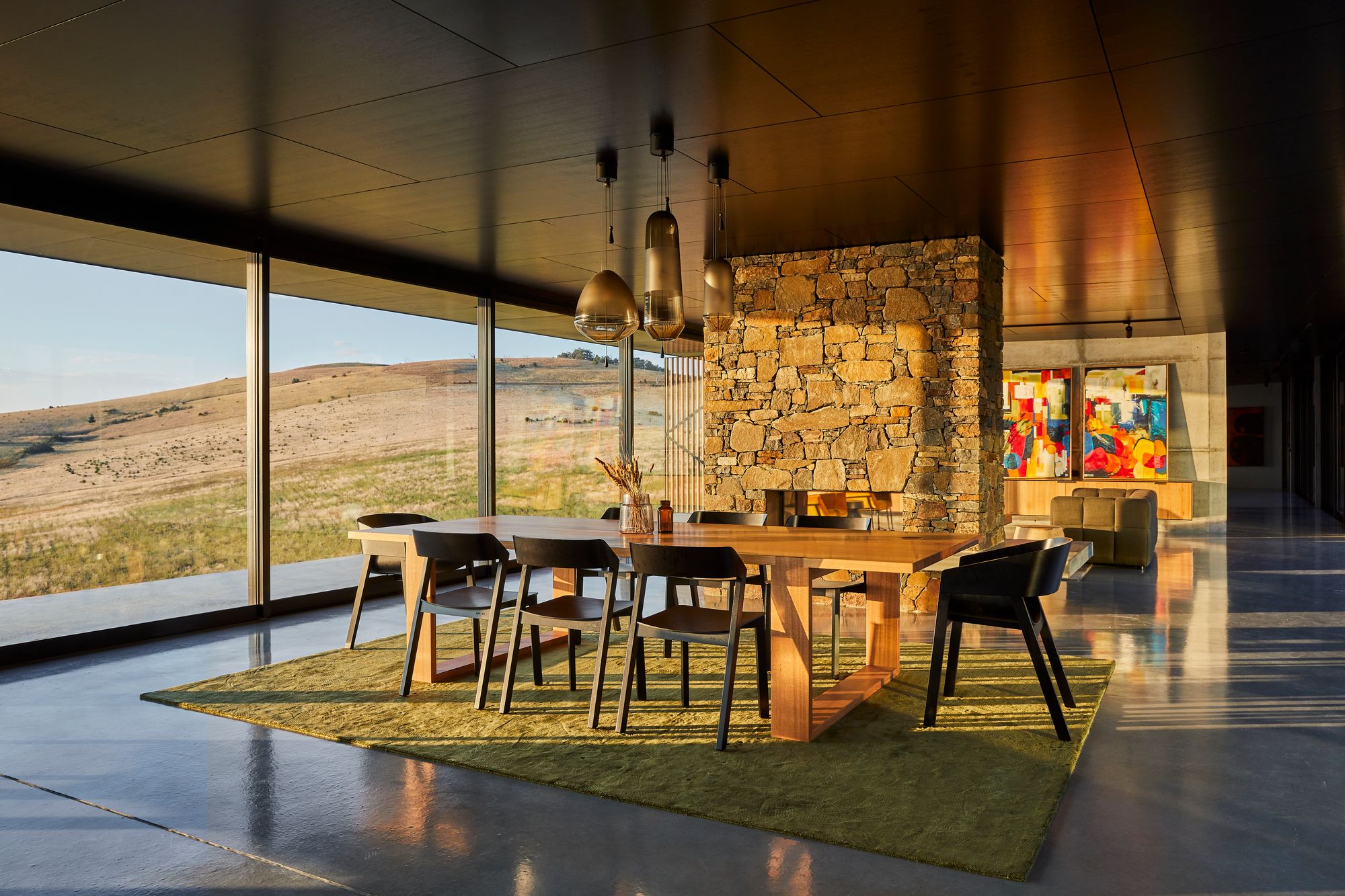 The Point offers an immersive experience of Tasmania's raw beauty without compromising on modern comforts. The Point is an invitation to disconnect, to reflect, and to rediscover oneself amidst nature's grand canvas. For anyone seeking an escape from the mundane, this Tasmanian gem promises a rejuvenating experience.
Ready to book your stay?
https://www.thepointtasmania.com/
@thepoint.tasmania
---
Project Details
Location: South Arm Peninsula, Tasmania.
Peninsula Country, the traditional lands of the Palawa people.
Architecture: Stuart Tanner of Tanner Architects
Builder: Cordwell Built
Interior Styling: Indi Jones of SBA Architects
Engineer: Jim Gandy of Gandy and Roberts
Photography: Pablo Veiga, Stu Gibson & Adam Gibson