This hidden gem boasts two pavilion-style residences, North House and South House. Constructed with a rich blend of hardwood and copper, their interiors emanate a warmth mirrored only by the encompassing nature.
With the capacity to cater to a select eight guests, Island House's emphasis is on crafting a personalised, intimate experiences. Its design ensures that every corner of the property resonates with a harmonious blend of luxurious comfort, enveloped in nature.
Island House prides itself on offering flexibility in accommodation, catering to the nuanced needs of individuals, couples, small groups, or families. While Island House is ideal for full site hire, single houses are available upon request. North House, spacious and drenched in natural light, offers guests a luxurious two-bedroom arrangement. It promises year-round comfort with expansive timber decks, courtyards, and features tailored for any season. Alternatively, South House enchants with its proximity to the forest, pulling the verdant outdoors into its very heart and soul.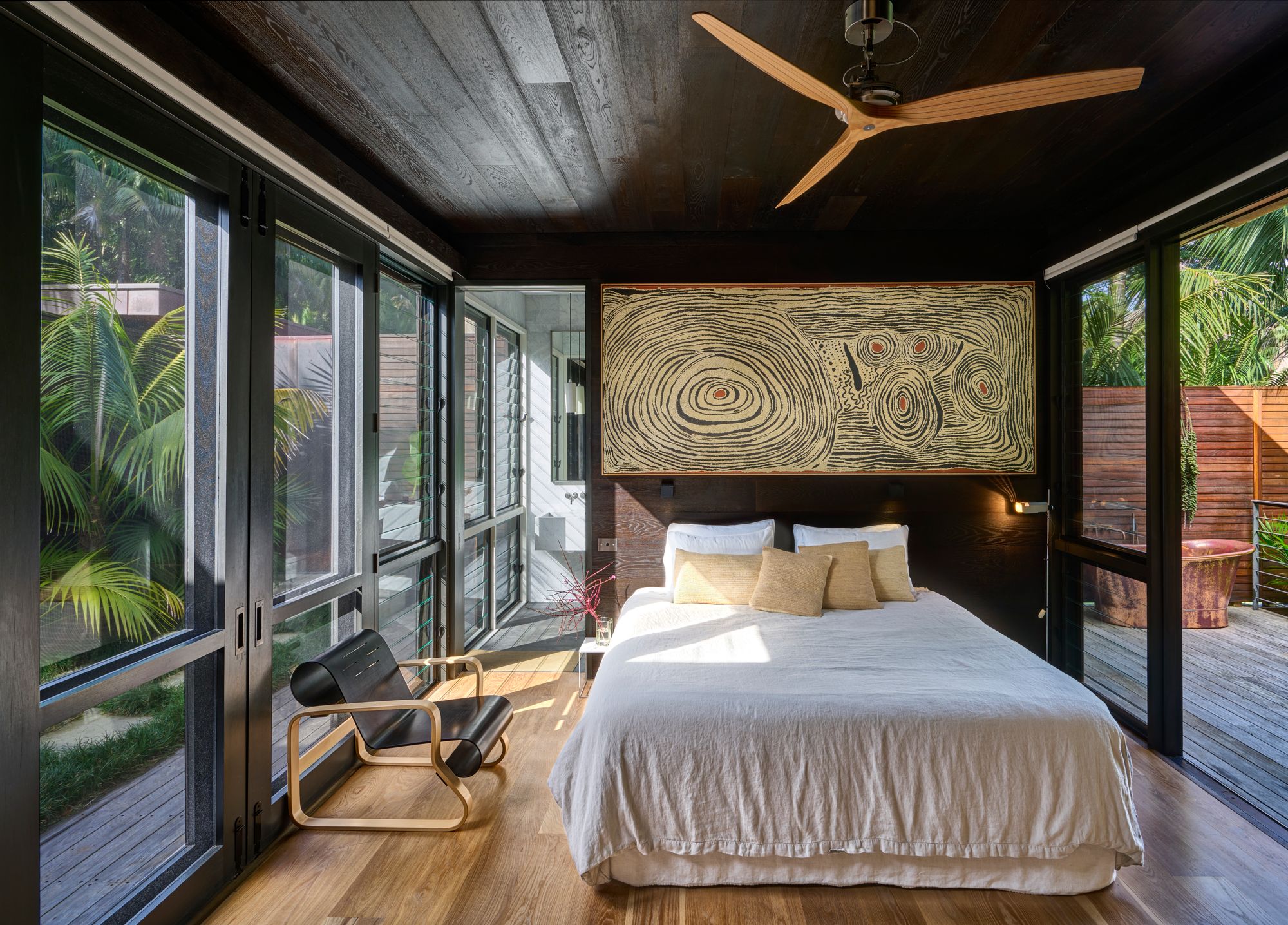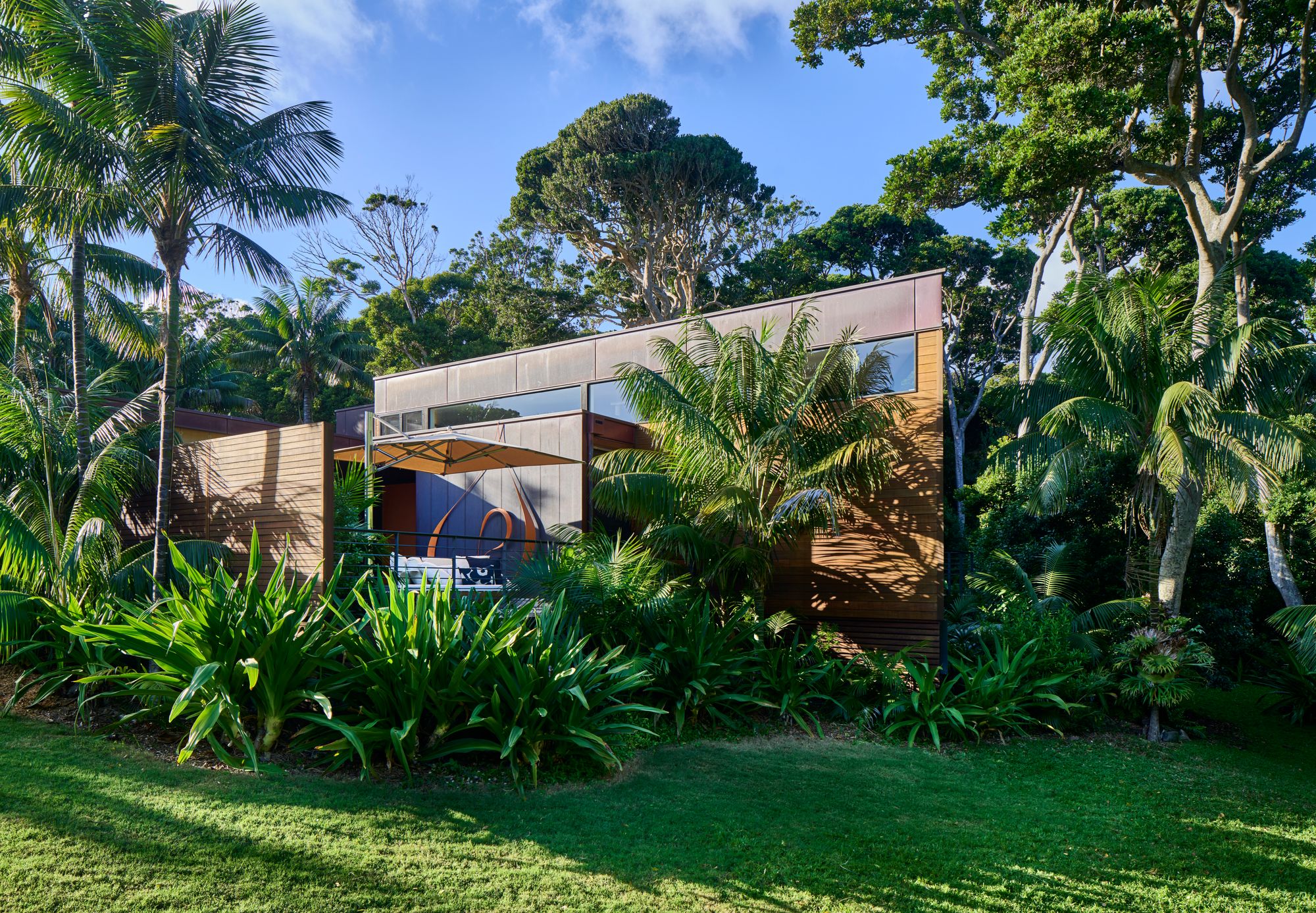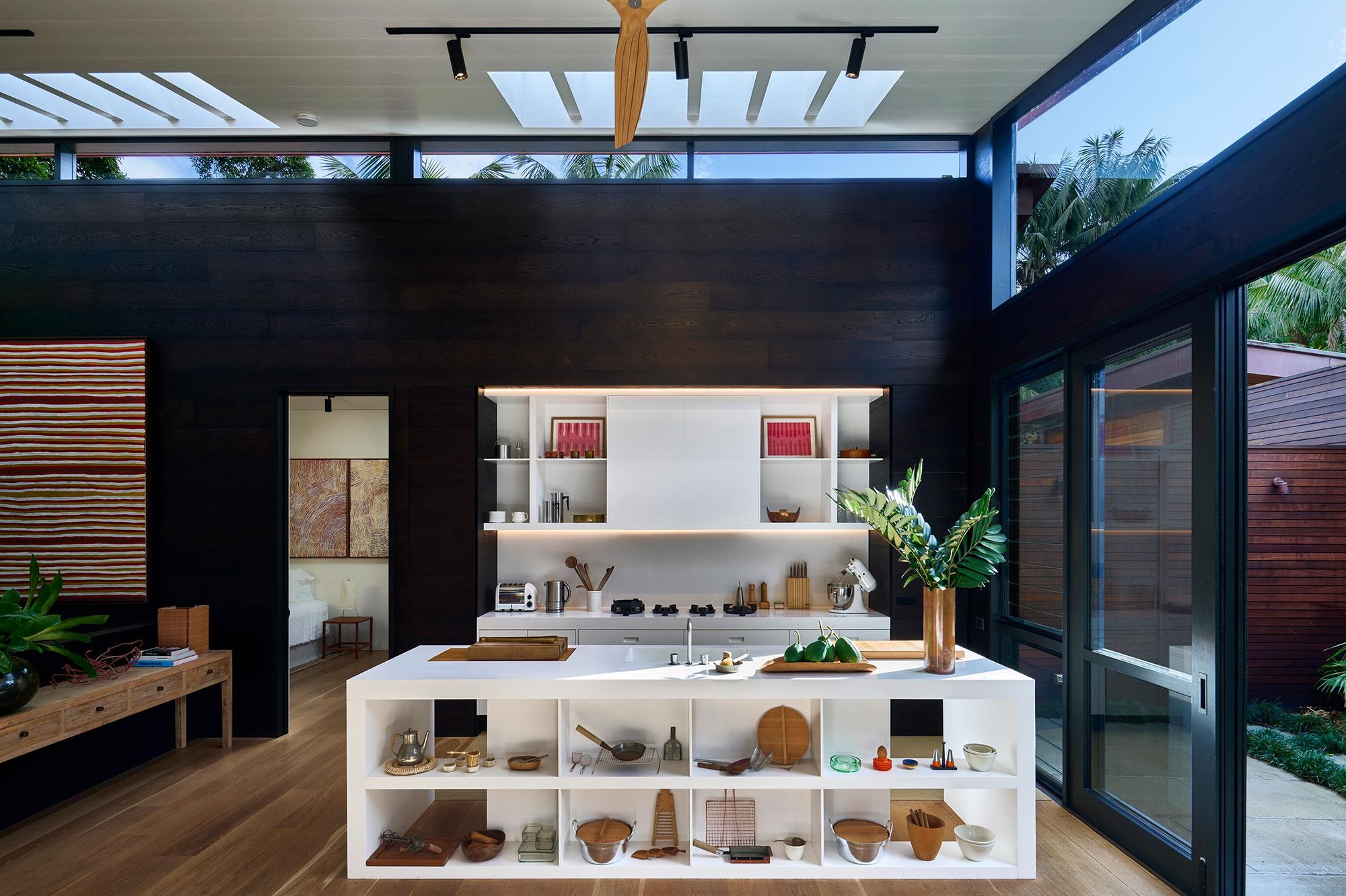 Between the two primary housing units resides the Transit Room, a timber-lined structure. Whether you seek a cozy reading nook, a meditation space, an intimate meeting room, or a cinema room, this pod provides a flexible space that can be tailored to various needs, overlooking the lush lawn and extending forest beyond.
The Adventure Room, a special feature of Island House, is tailored for guests' adventurous inclinations. Equipped with bikes, surfboards, SCUBAPRO snorkels, fishing gear, and a diverse range of wellness and exploration tools, it serves as a launchpad for countless island activities. Whether guests wish to tread on the pristine beaches, engage in thrilling water sports, or navigate the island on two wheels, the options are endless.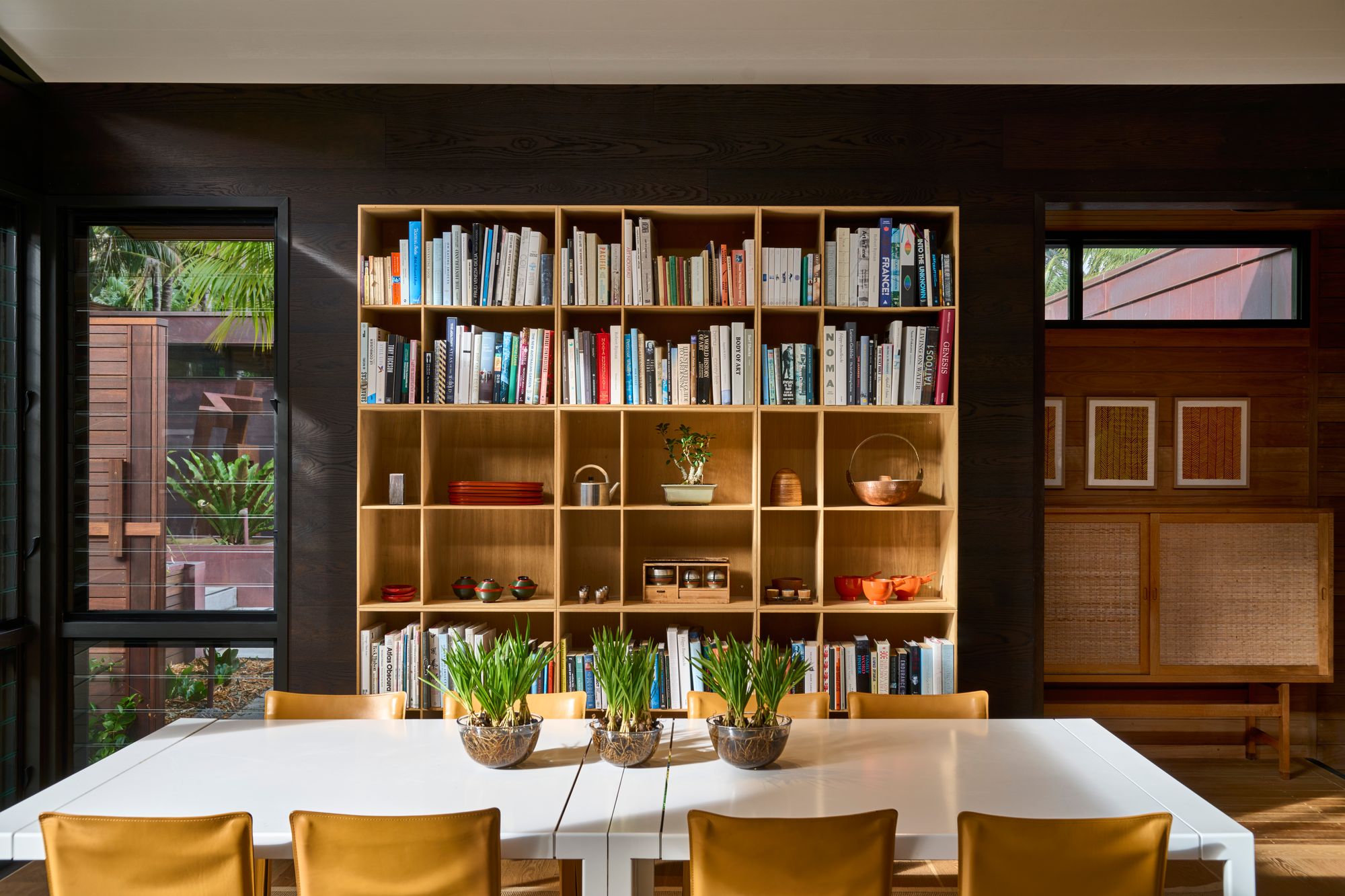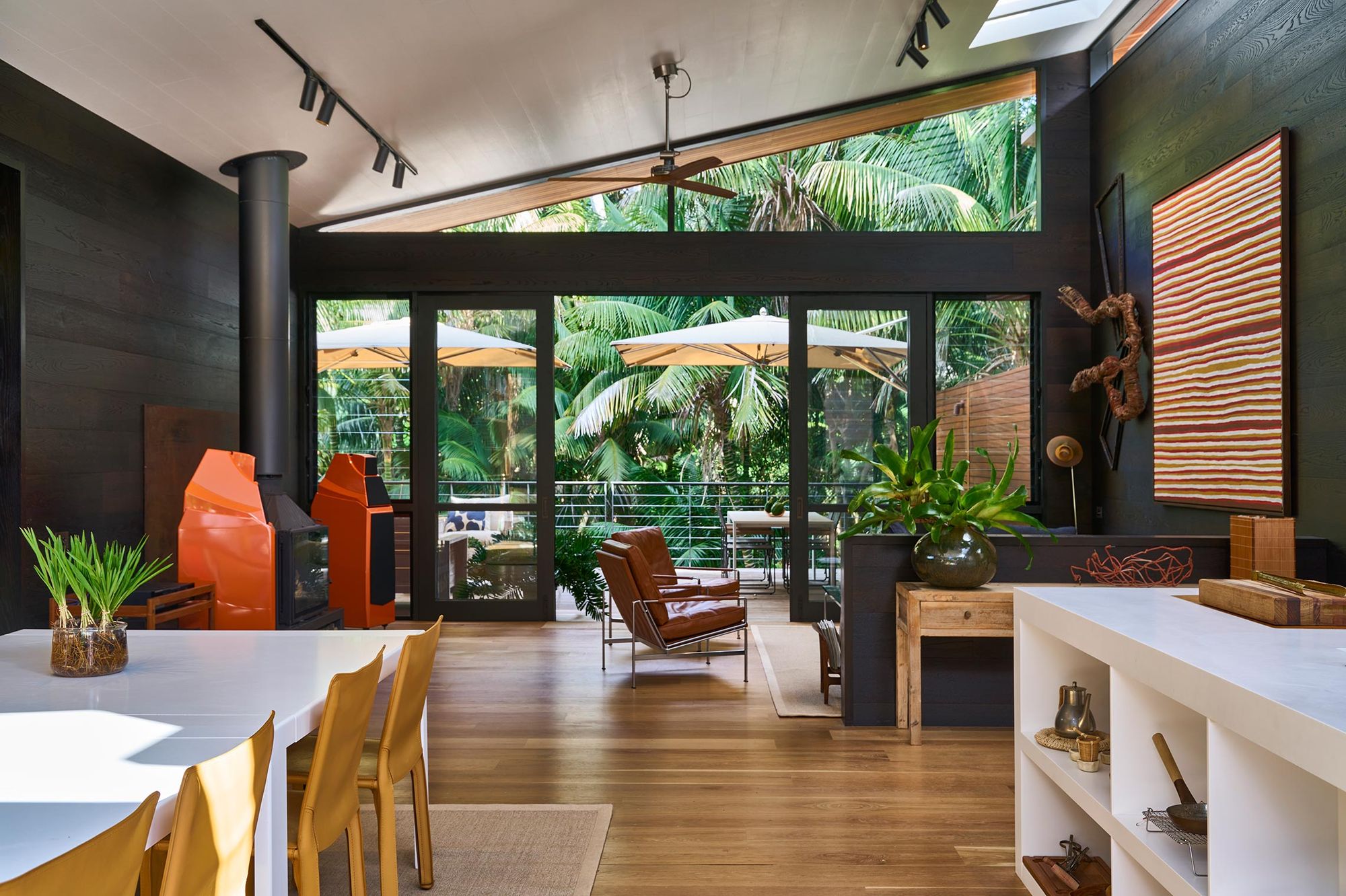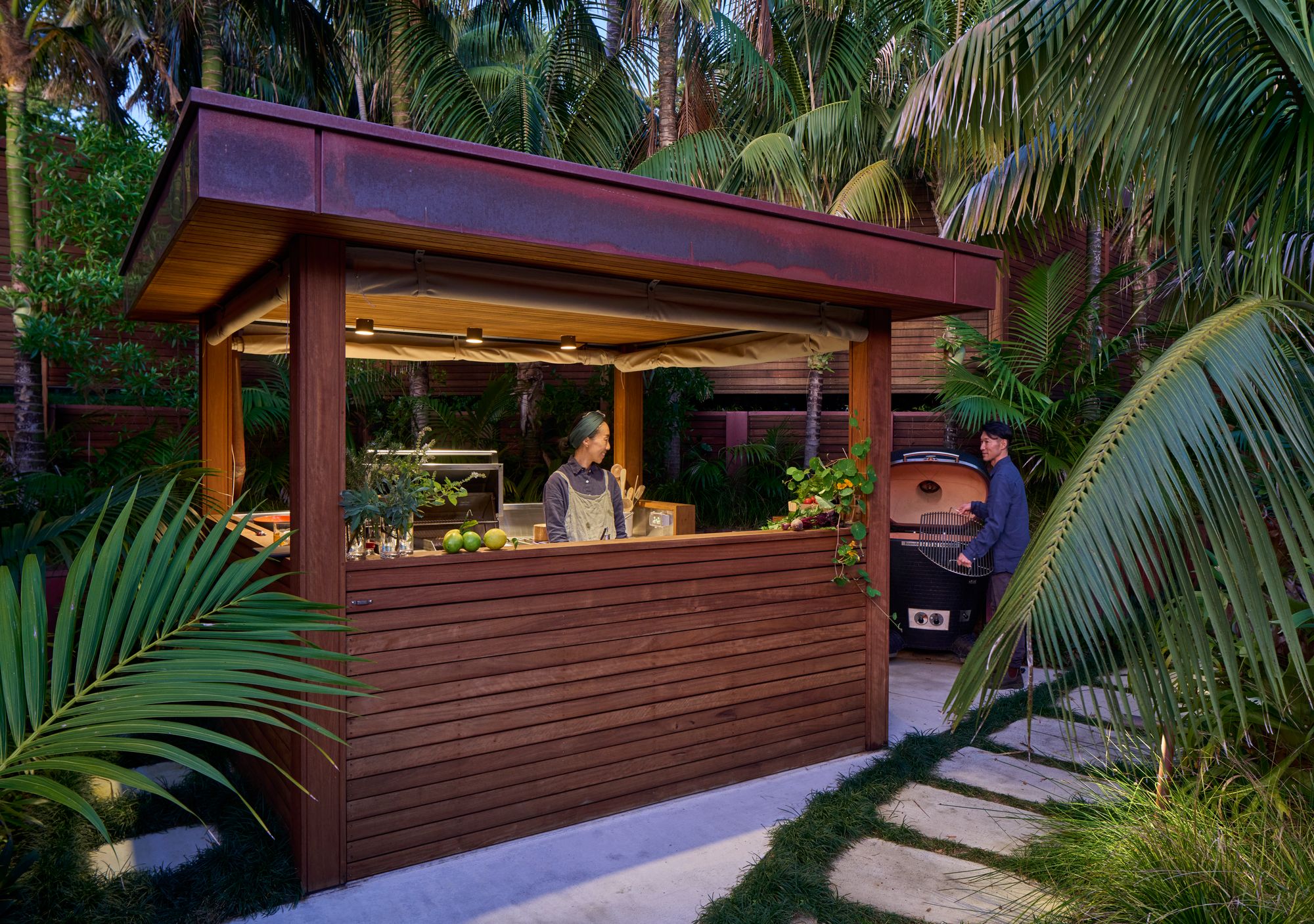 Chefs Kimie and Hiro are the culinary maestros of Island House. With their emphasis on fresh produce, they not only maintain the rich stock of guests kitchen but also stand ready to prepare exquisite, personalised Japanese meals that promise a memorable stay.
To ensure each stay at Island House is distinct and personal, the team is devoted to crafting an itinerary tailored to guests' preferences. The team pride themselves on matching unique adventure experiences with personalised hospitality. From deep-sea fishing, diving, and snorkelling to nature walks and environmental tours, the stay can be as tranquil or as eventful as guests prefer, guaranteeing memorable moments on Lord Howe Island.
Ready to book your stay?
For details and reservations, visit the Island House website or check out our Instagram. Discover the unique Island House experience on Lord Howe Island.
---
Project Details
Location: Lord Howe Island, NSW
Architecture: Derive Architecture & Design
Photography: Michael Nicholson
Build: Guess Developments & Billabong Construction
Interior Design: Michael and Tim Maxwell with joinery by Thomas Jacobson and Derive Design
Styling: Michael and Tim Maxwell
Landscape: Ken Brown Landscapes