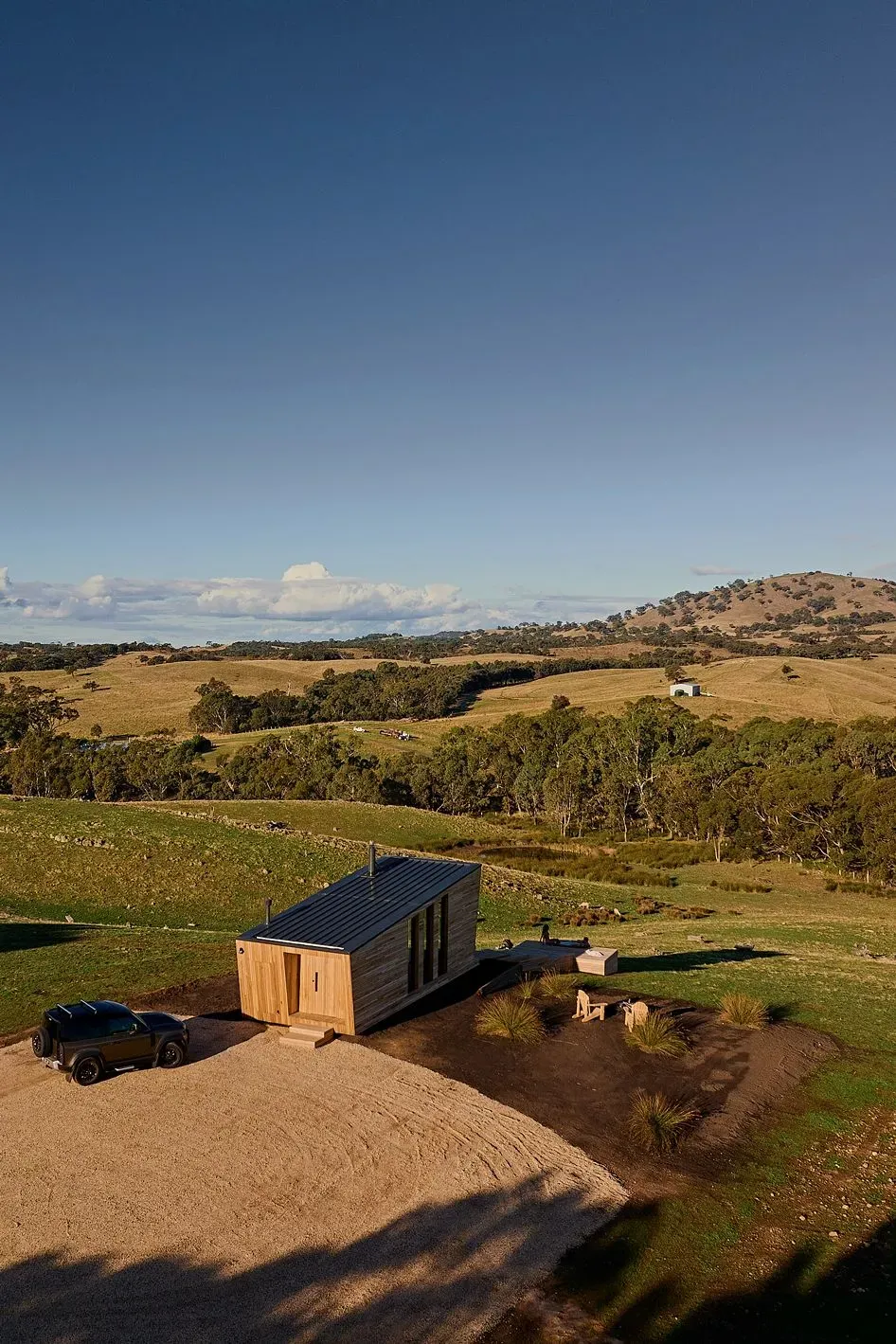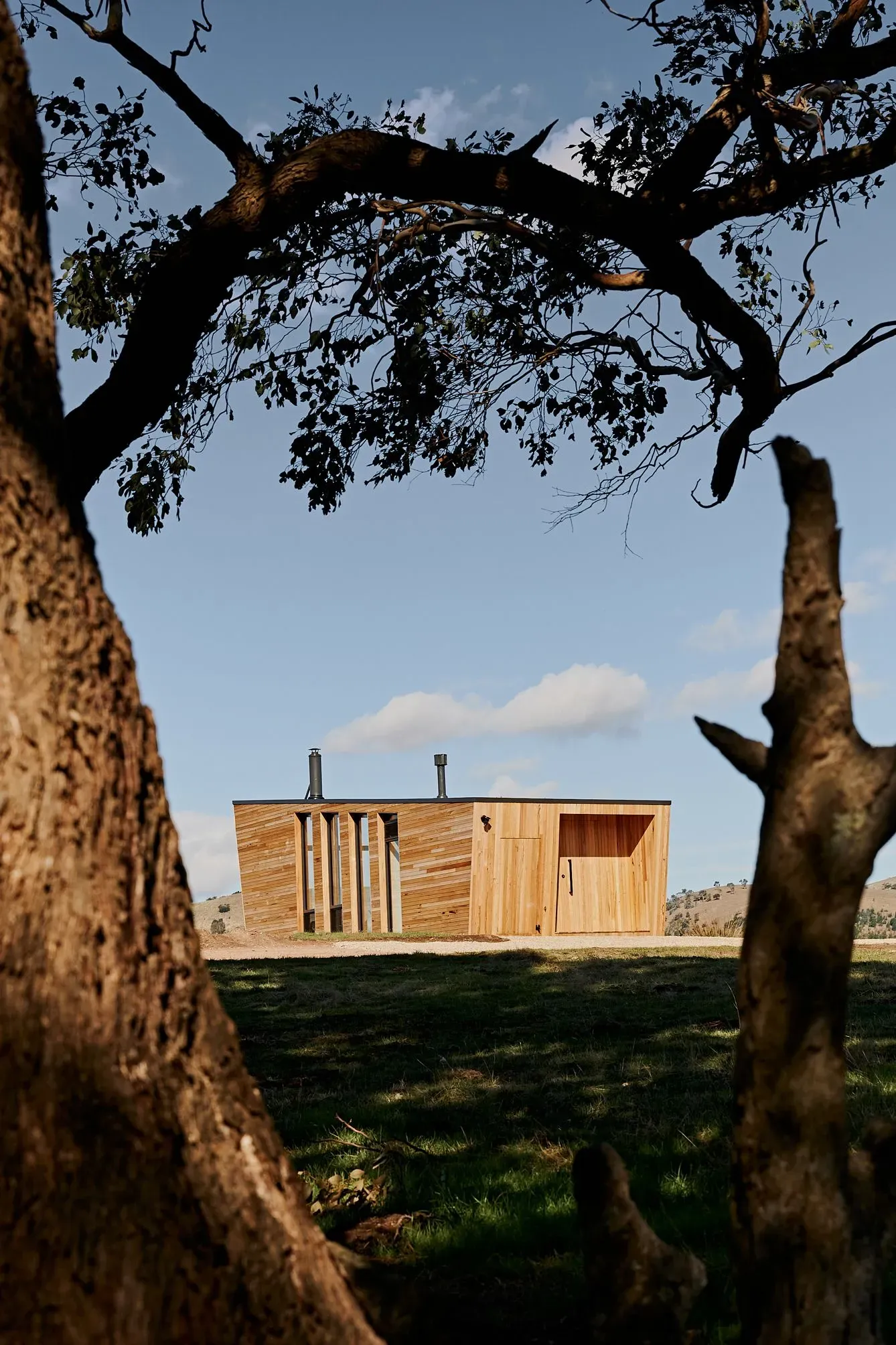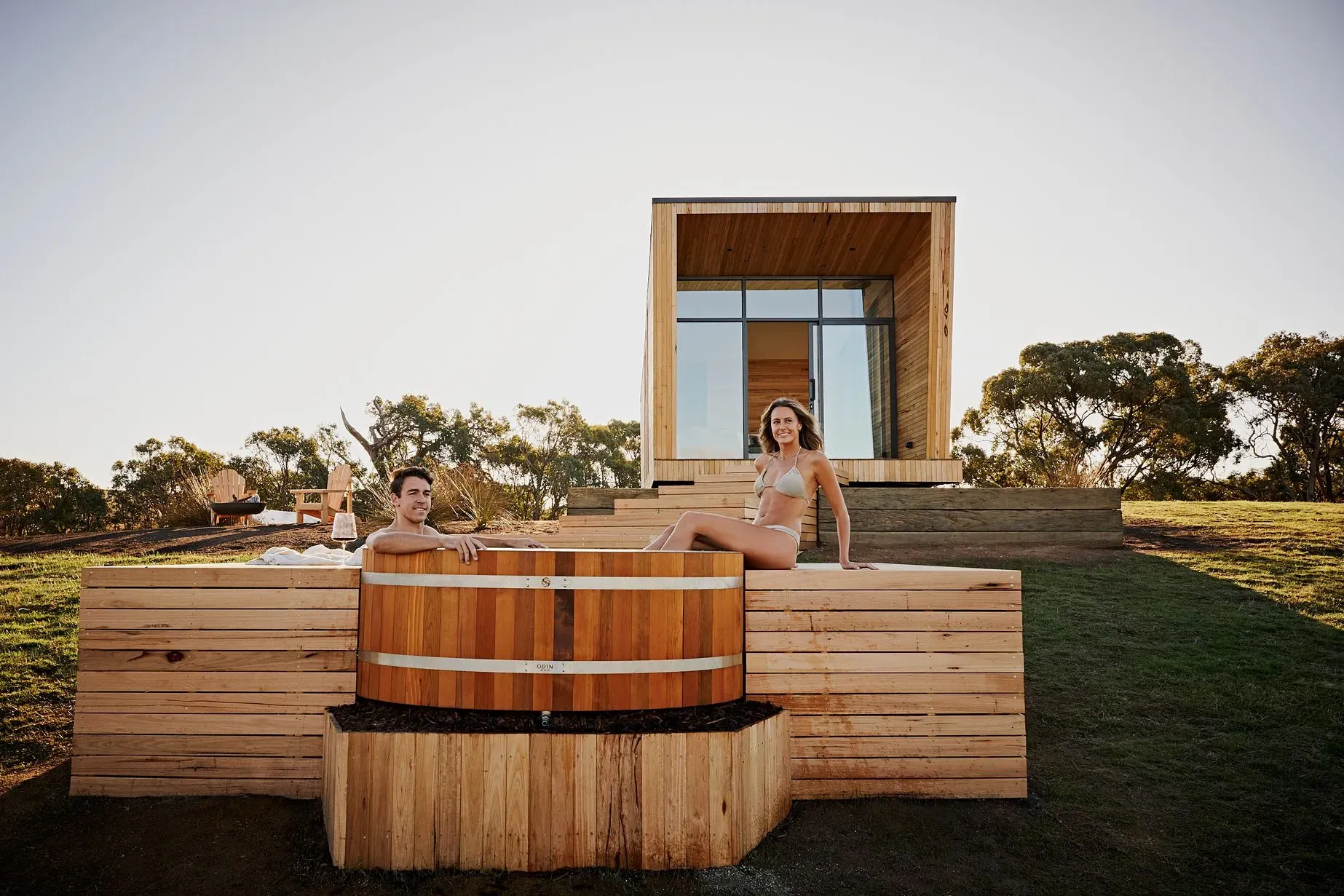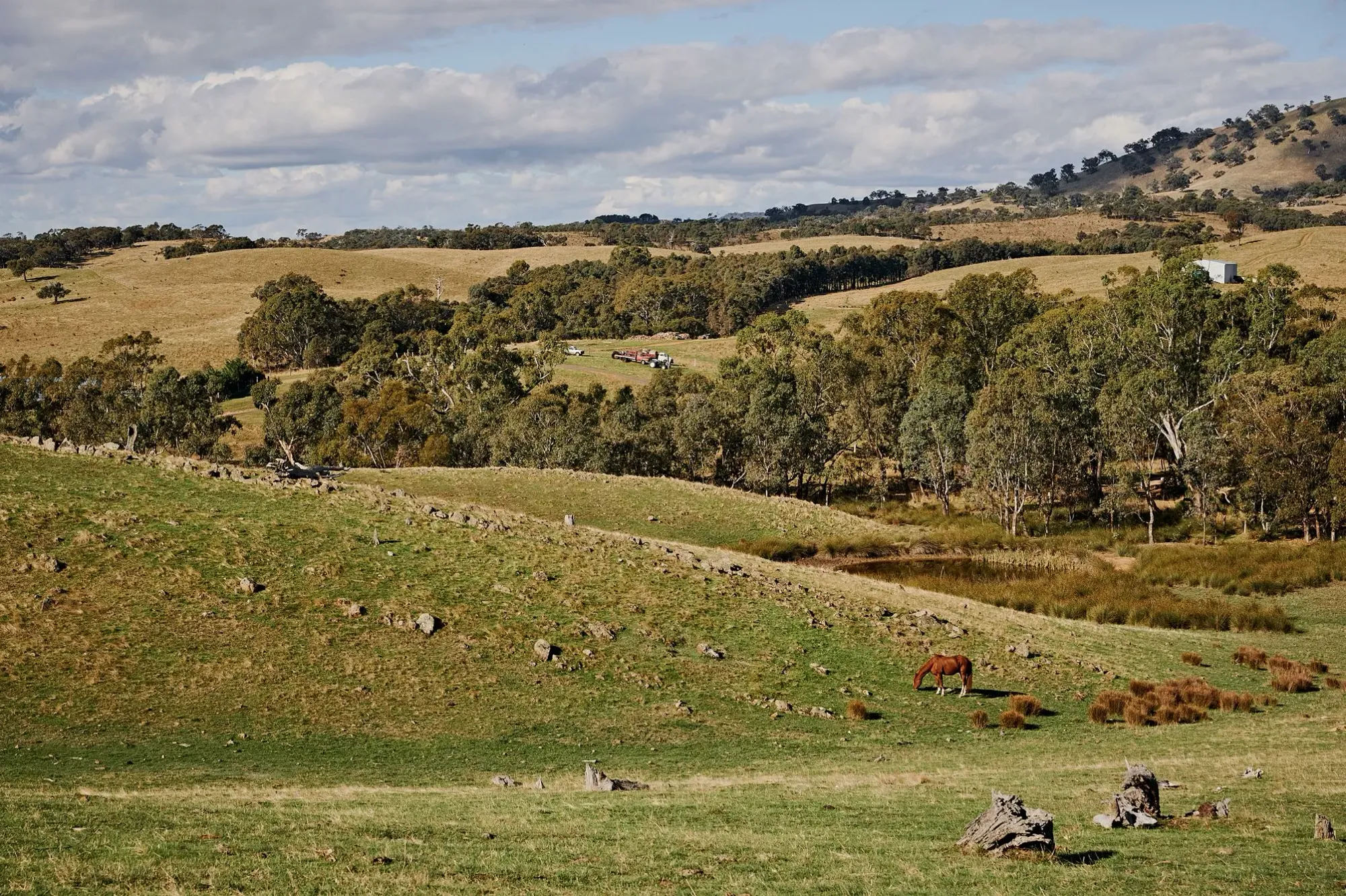 Written by Sheridan O'Leary
Settled within the tranquil setting of a private farm in Victoria's Heathcote region, this haven offers a perfect opportunity to unwind and immerse oneself in the natural surroundings.
The off-grid, architecturally designed cabin at Wilka Eco Escapes provide a perfect balance of modern amenities and rustic charm. From the moment you arrive, you will be enveloped in serenity and captivated by the 180-degree views of the stunning scenery.
Heathcote is designed to cater to adventurers seeking a different kind of experience, and anyone who needs some time to unwind. Even city dwellers who are used to the hotel lobby vibe have realised that nature is pretty cool too. Clayton Hinkley, the founder of Wilka Eco Escapes, was inspired by the feeling he gets while roaming his parents' farm in country Victoria and combined his love for architecture with his passion for the outdoors to create Wilka.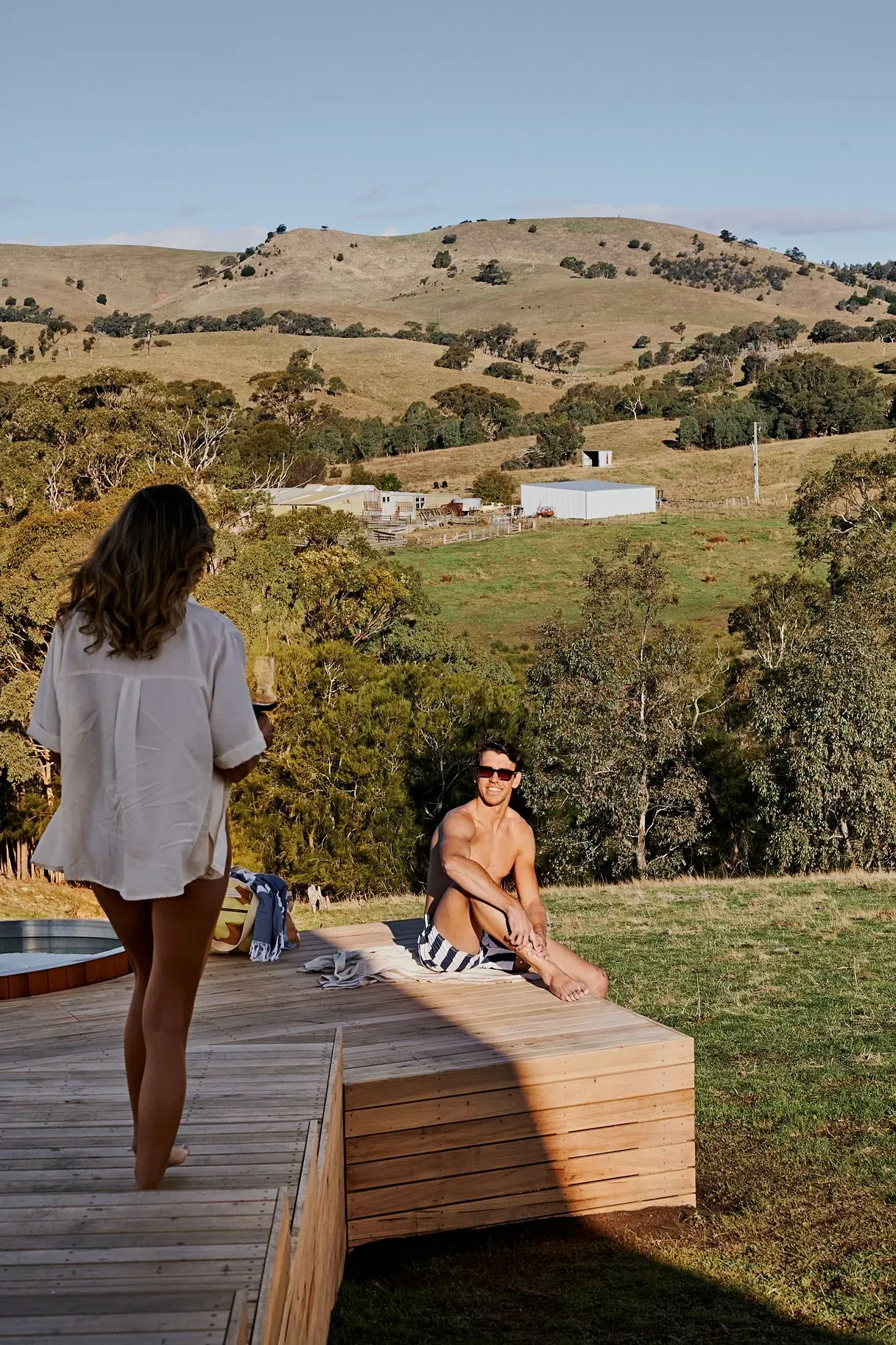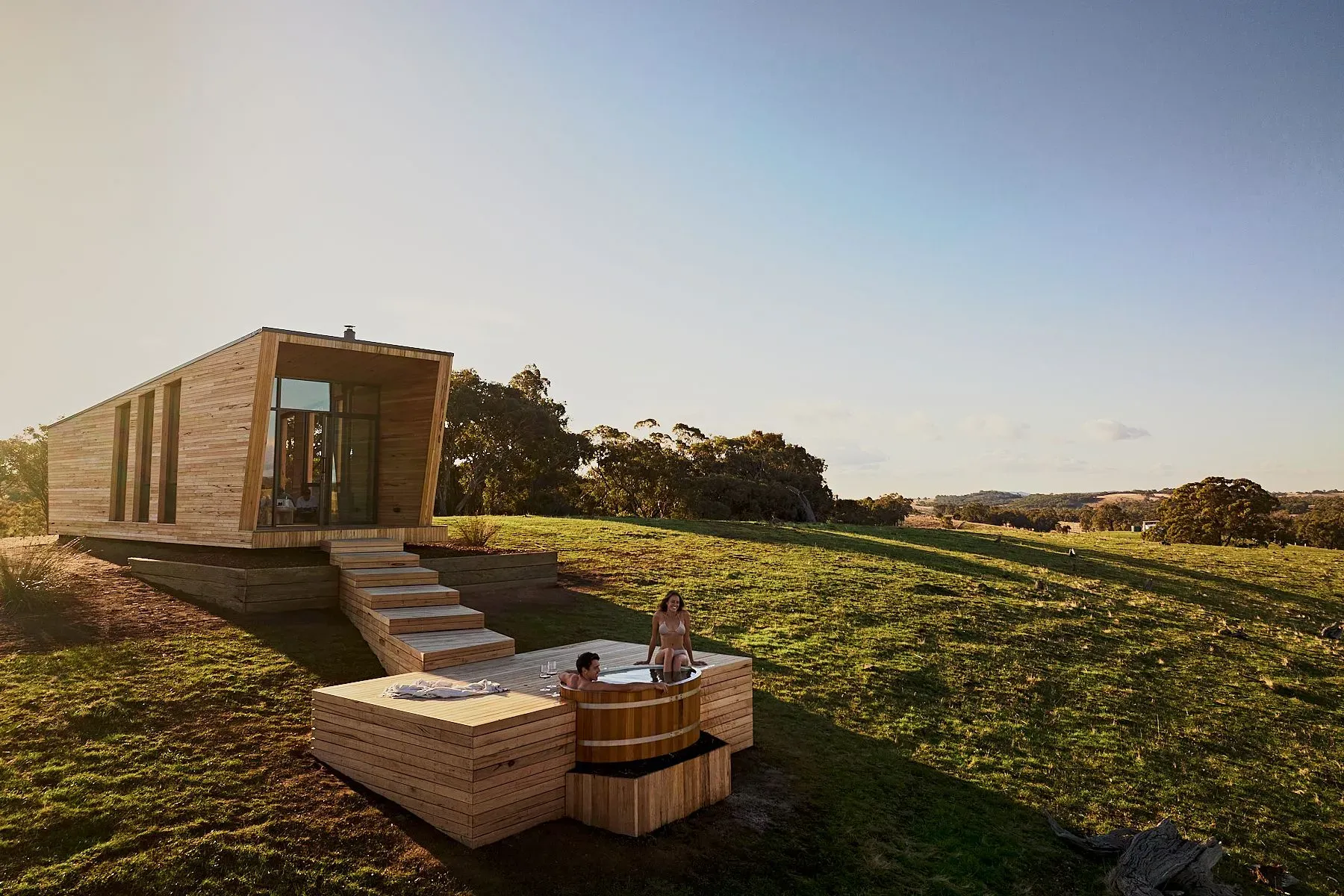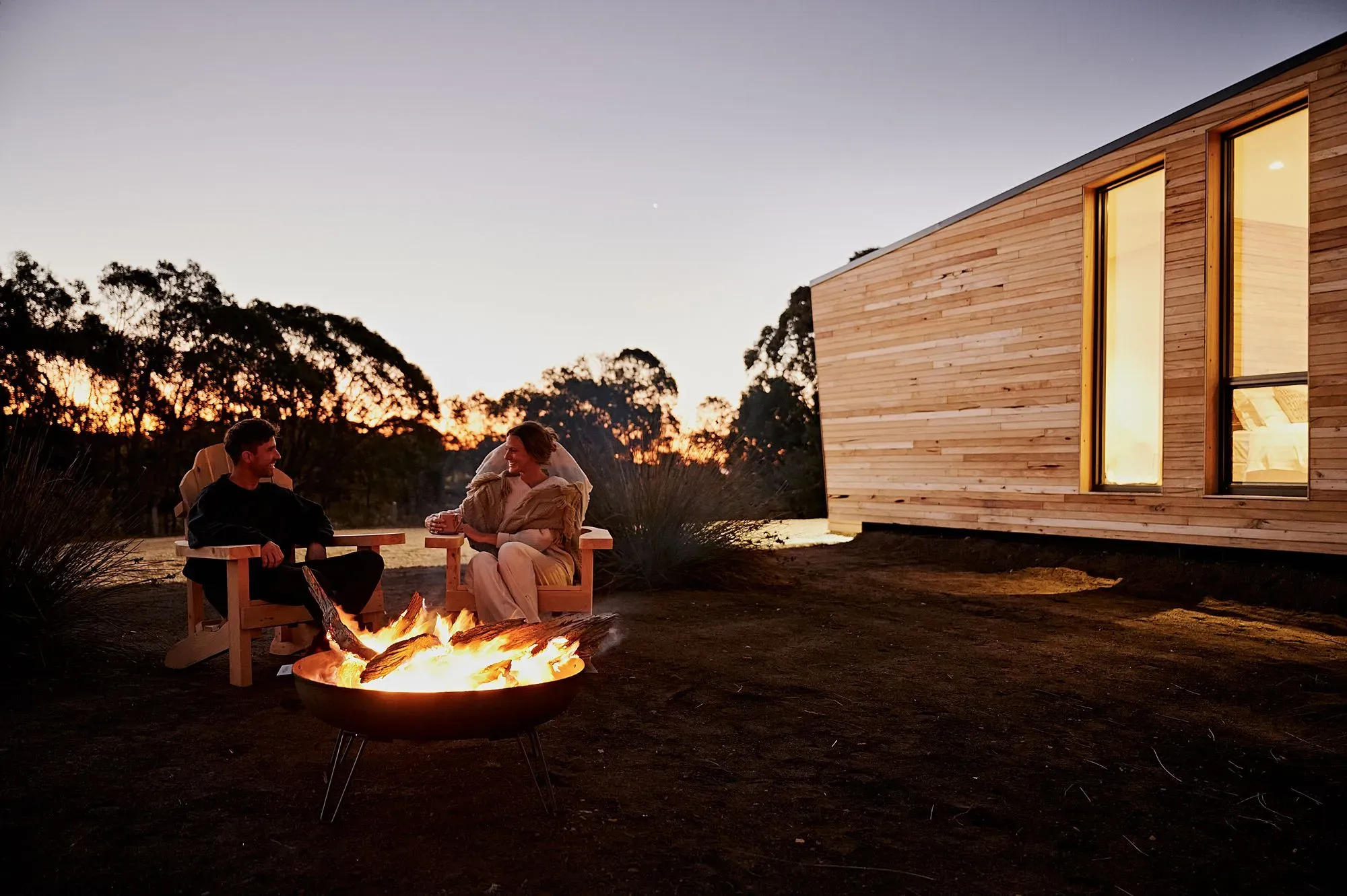 The cabin at Heathcote is perfect for two guests, with a super comfy and luxurious queen-sized bed, and a gorgeous outdoor hot tub powered by solar energy. Surrounded by trees and far away from other dwellings, Heathcote offers complete privacy, except for the occasional wildlife like cows. The cabin is entirely off-grid and even features an eco-friendly toilet named Cinderella.
Wilka Eco Escapes is all about taking time out from the fast-paced modern life, to reflect and slow down to acknowledge what's important. At CO-architecture, we strongly advocate taking brief breaks from work to recharge the batteries, and we believe that there is no better place to do so than here. At Wilka Eco Escapes, you will not only come for the calm, but you'll leave feeling energised. A slice of time spent in nature can do wonders for the soul, and Wilka Eco Escapes offers the perfect escape to do just that.
With the success of Heathcote, Wilka is building its next eco-cabin on King Island in Tasmania, continuing its commitment to sustainability and eco-friendliness. We are eagerly anticipating the sight of a Wilka Cabin tucked into the rugged coastline of King Island, a place famous for its world-renowned produce, including artisanal cheese, and fresh seafood. King Island's breathtaking natural beauty, with its long stretches of white sandy beaches and crystal-clear waters, will make for an idyllic setting for Wilka's second stay experience which we'll keep our followers updated about in the months ahead.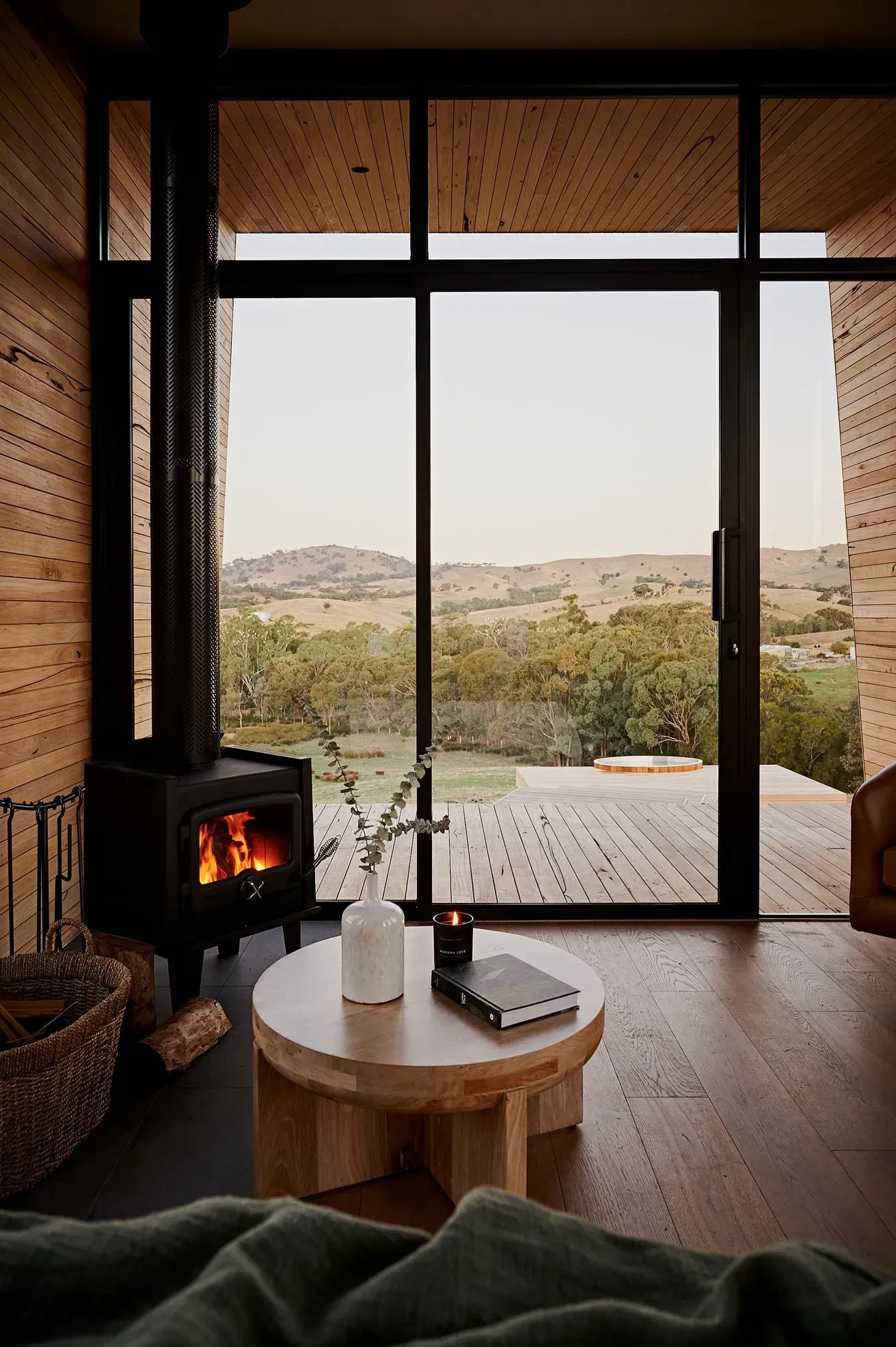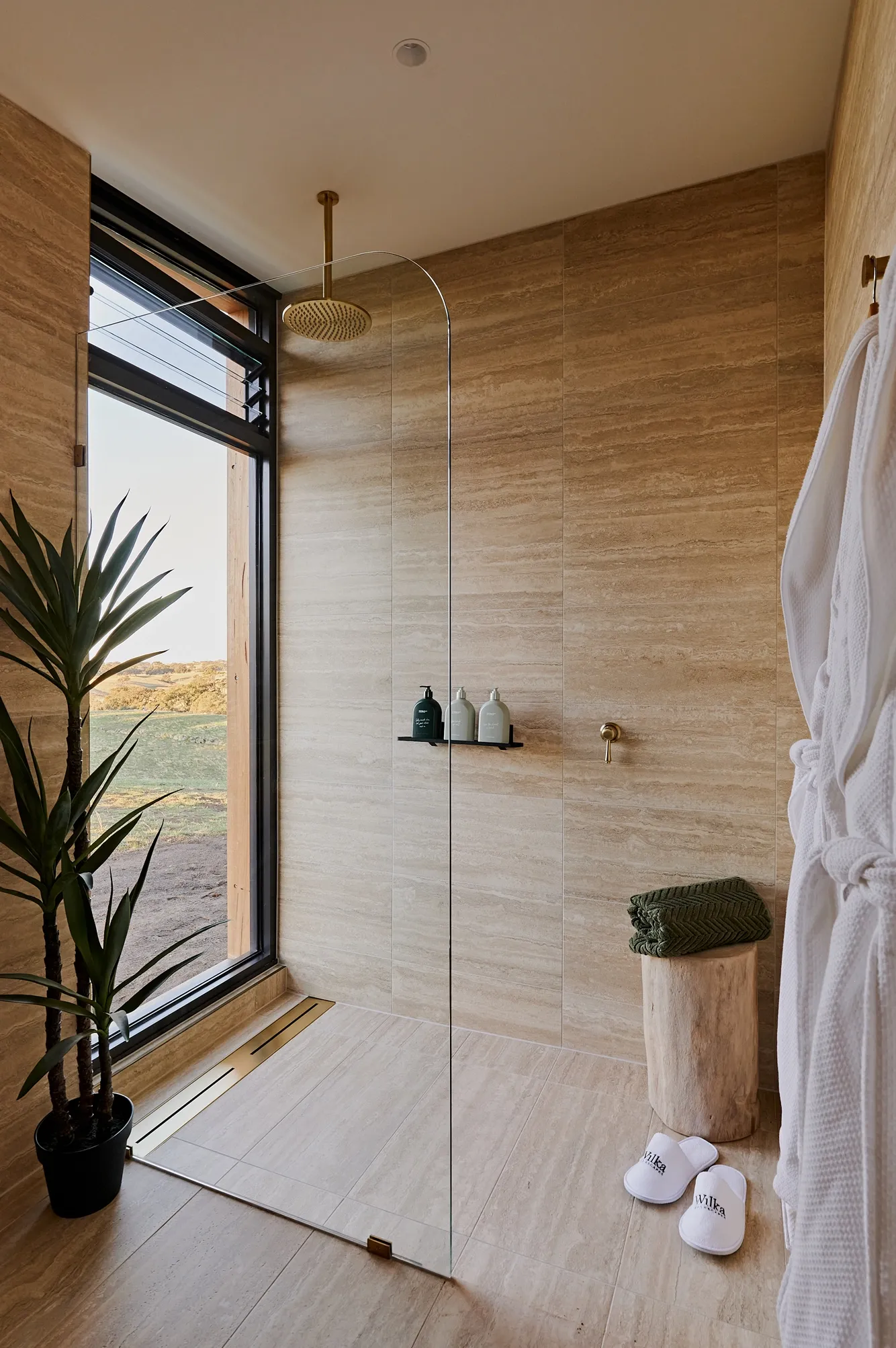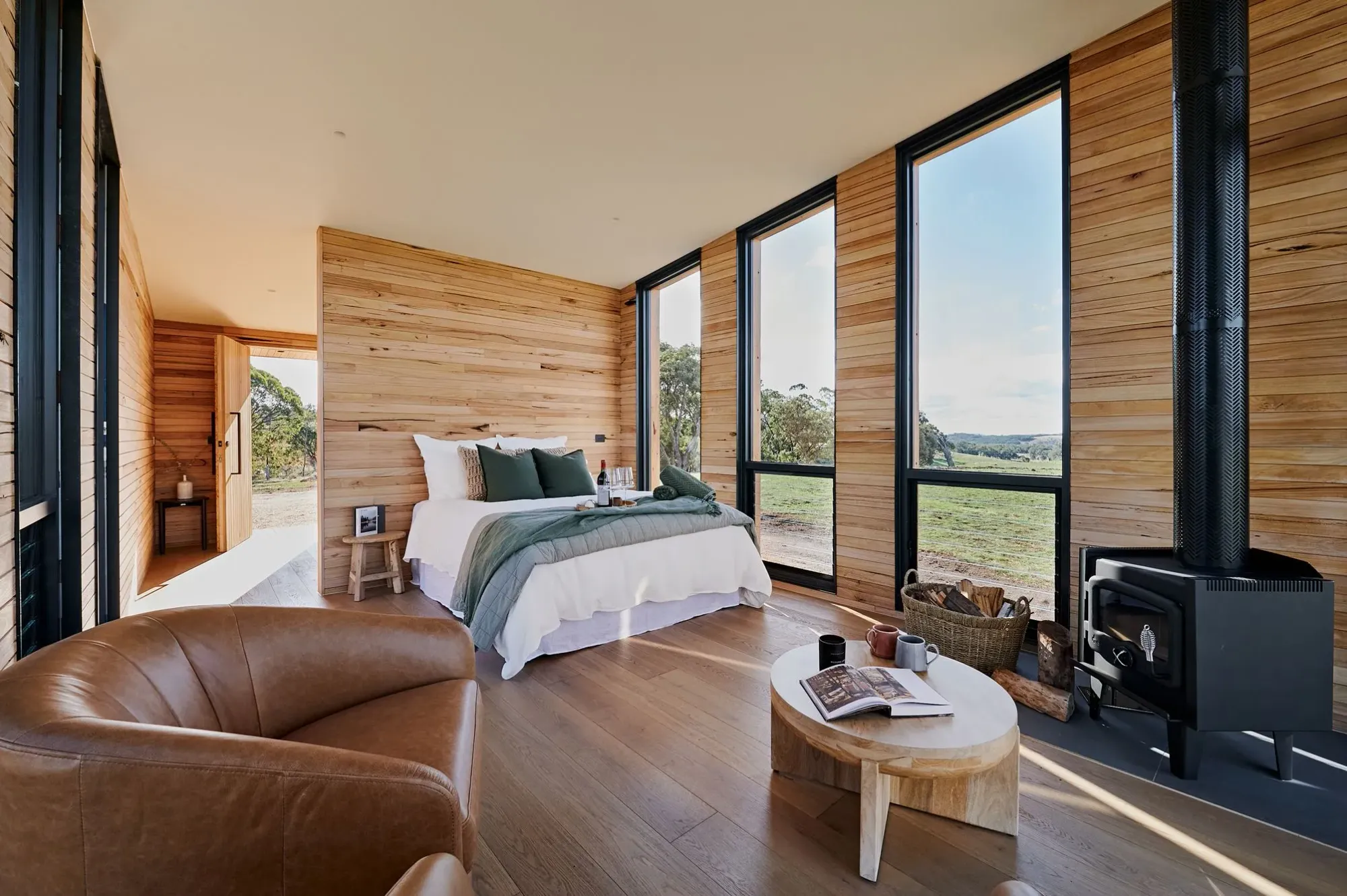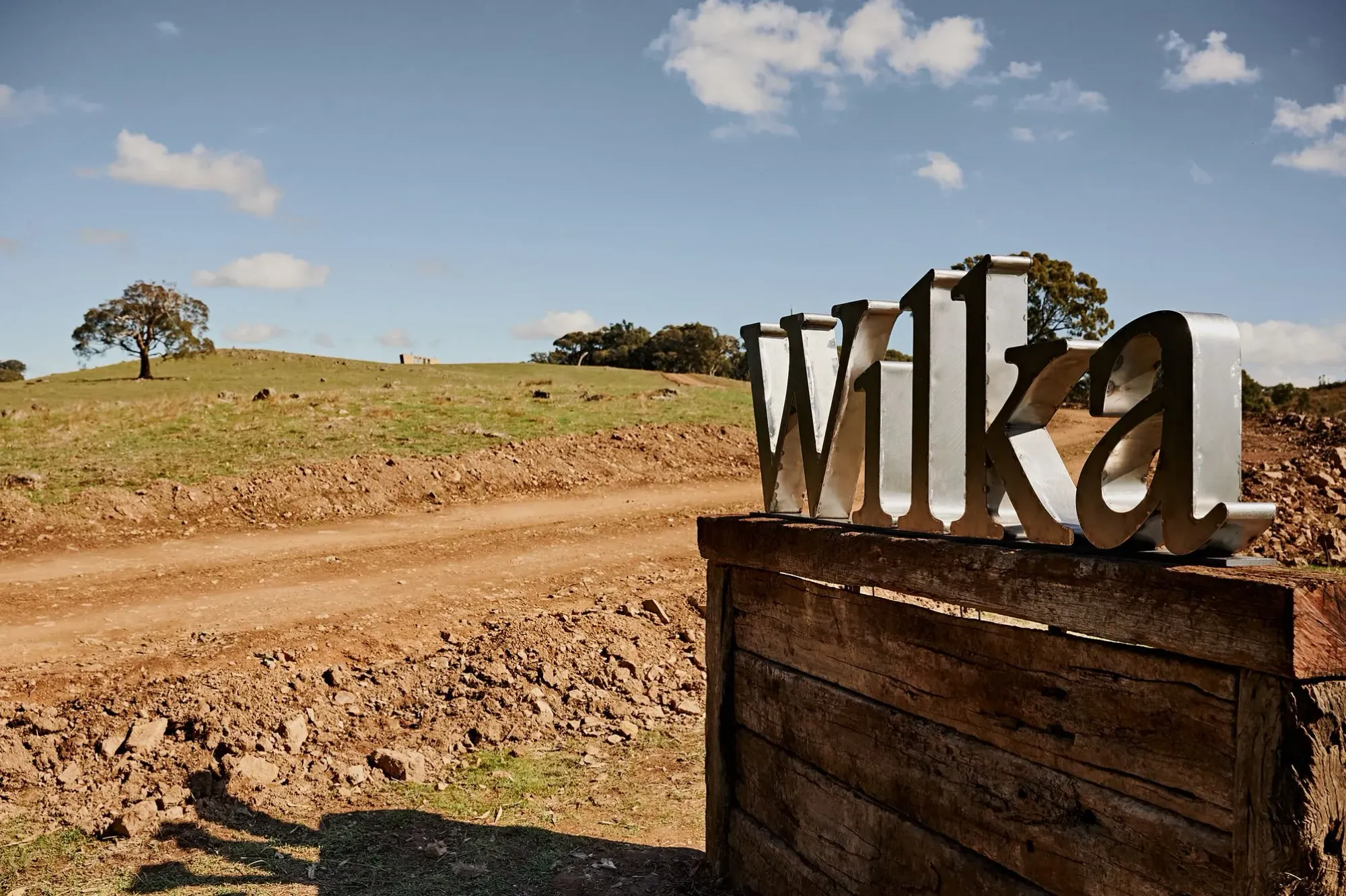 Ready to book your stay?
https://www.wilka.com.au
@wilka.escapes
---
Wilka Escapes works with estate owners, developers, and private landowners to bring both private and commercial projects to life. They offer modular buildings that leave a zero-footprint impact on the landscape, entirely powered by solar and gas or the grid if preferred.
If you are an existing accommodation business owner or have a vineyard, olive grove, or golf course with stunning views and want to add an accommodation element, Wilka is the perfect partner for you. Get in touch with Wilka today and take the first step towards creating an unforgettable eco-friendly experience for your guests.
Partner with Wilka
partnerships@wilka.com.au