While CO-architecture is dedicated to work, CO-escape is all about providing you with a chance to take a break from your busy work life, enhance your work-from-home environment, or plan a team bonding trip. We take pride in showcasing the finest architectural stays that will help you rejuvenate and create memorable experiences.
Ross Farm
South Gippsland, VIC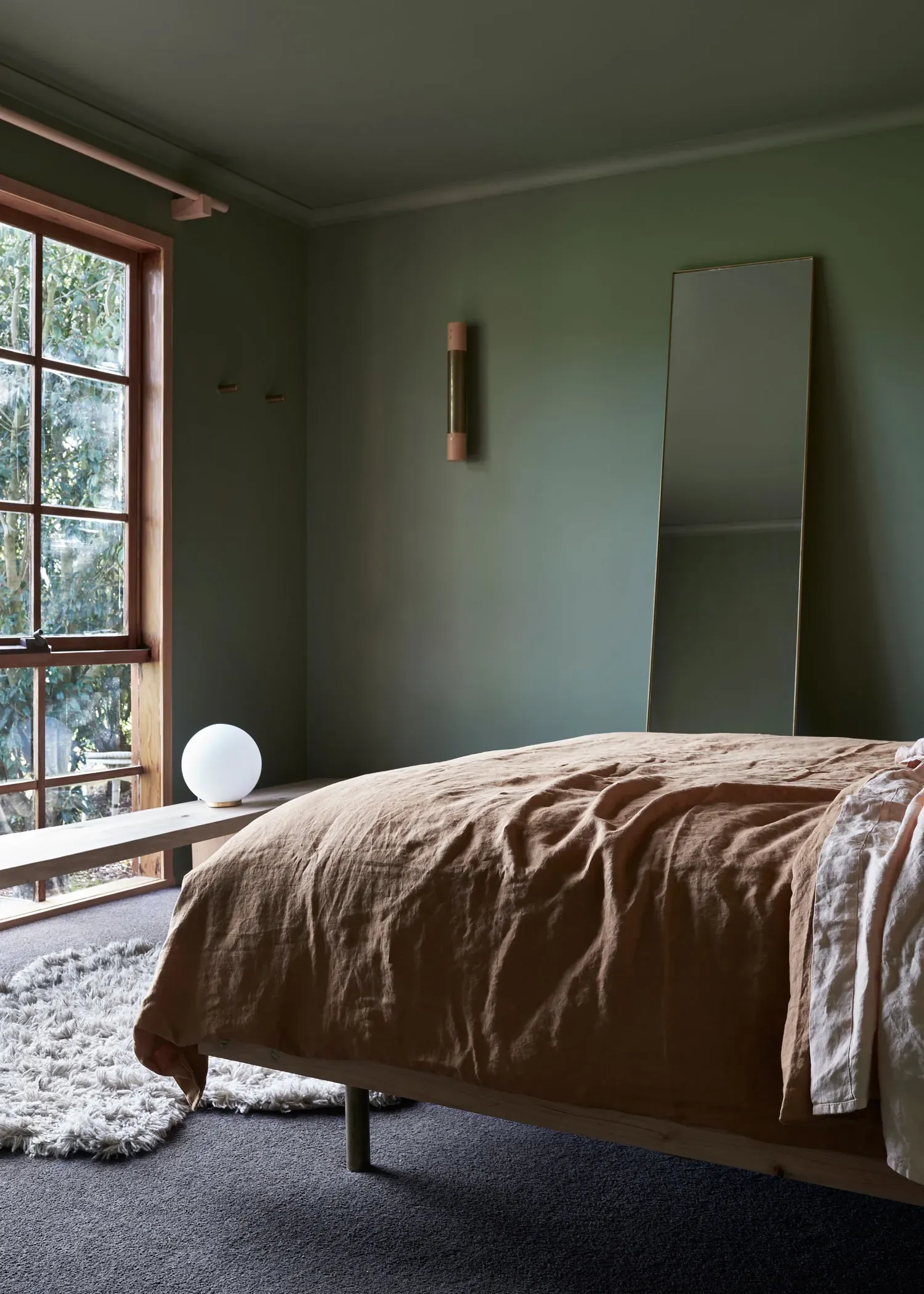 Indulge in a peaceful getaway at Ross Farms, nestled in the picturesque South Gippsland region of Victoria. Immerse yourself in one of three exceptional stay options - the charming Cabin with its earthy tones, the inviting Barn with a Japanese timber bath and fire pit, or the luxurious Dairy with its breathtaking views and cozy fireplace. Perfect for groups of friends, extended families, or retreats, Ross Farms provides an unforgettable experience.
Find out more information here:
https://www.rossfarm.com.au
@rossfarm
Five Acres
Phillip Island, VIC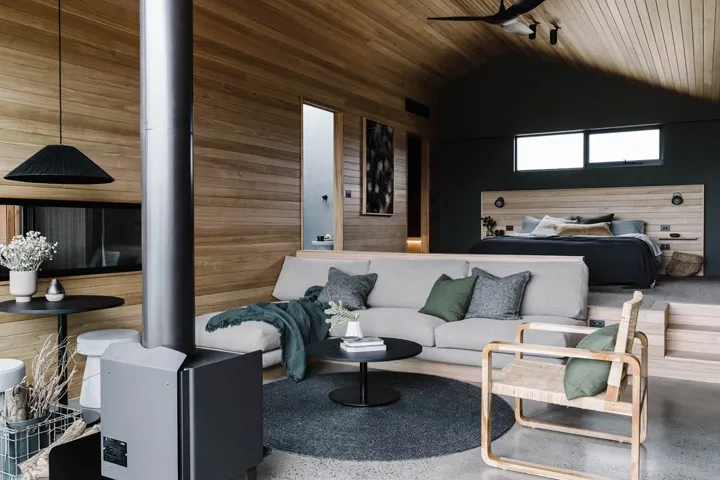 Escape to Five Acres, a beautiful block of land situated on McHaffie's Lane in Ventnor, Phillip Island, VIC. Surrounded by rolling farmland and offering uninterrupted views of Western Port Bay, this peaceful getaway is the perfect place to unwind and recharge. With nature park attractions, the world-famous penguin parade, wineries, coastal walks, and stunning beaches all nearby, there's plenty to explore and enjoy. As part of the Five Acres property, three luxurious standalone cabins have been exquisitely crafted to provide the ultimate coastal retreat. Each cabin is a haven of comfort and style, designed to help you relax and recharge. For a more homely experience, the Guesthouse is a charming 2 bedroom house located adjacent to the owners' farm house. You can curl up by the fire in the cooler months or soak up the stunning views from the large deck.
Find out more information here:
https://fiveacres.com.au
@Fiveacres_phillipisland
Jackalope Hotel
Mornington Peninsula, VIC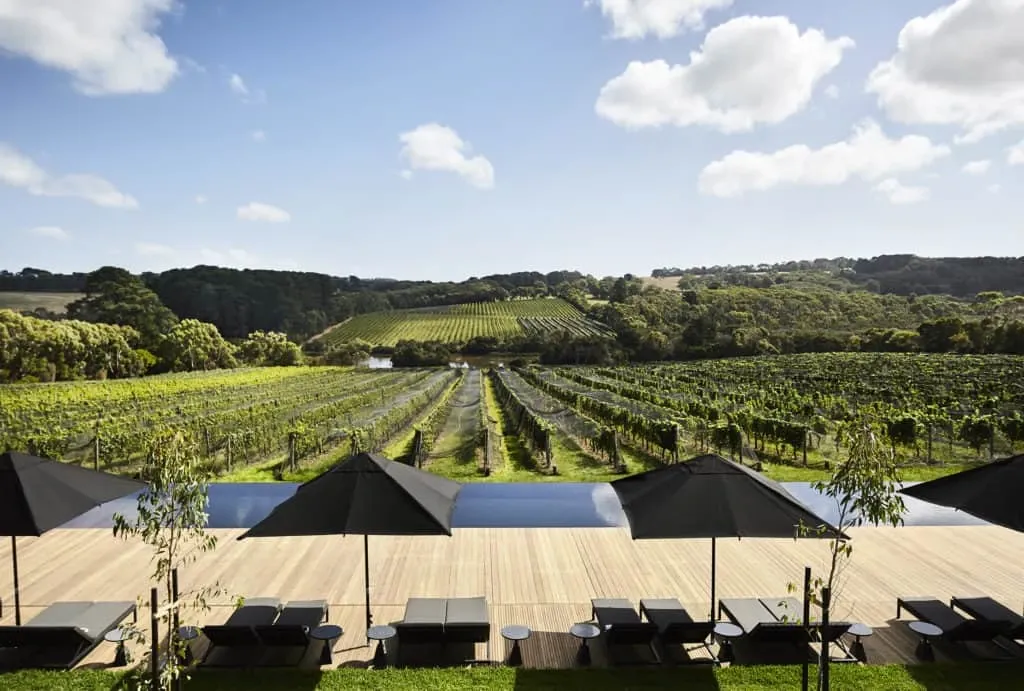 Experience the ultimate in luxury accommodation on the Mornington Peninsula with Jackalope Hotel's stunning debut property. Set on one of the region's most pristine vineyards, this landmark hotel boasts intoxicating acreage that frames the breathtaking views of the surrounding landscape. The hotel's unique design sets a new standard in luxury, offering guests a signature experience that is both indulgent and unforgettable. Whether you choose  suite with a vineyard view, or unwind in the Terrace, you'll be treated to unparalleled comfort and elegance.
Find out more information here:
https://jackalopehotels.com
@Jackalopehotels
---
Camillo House
Mornington Peninsula, VIC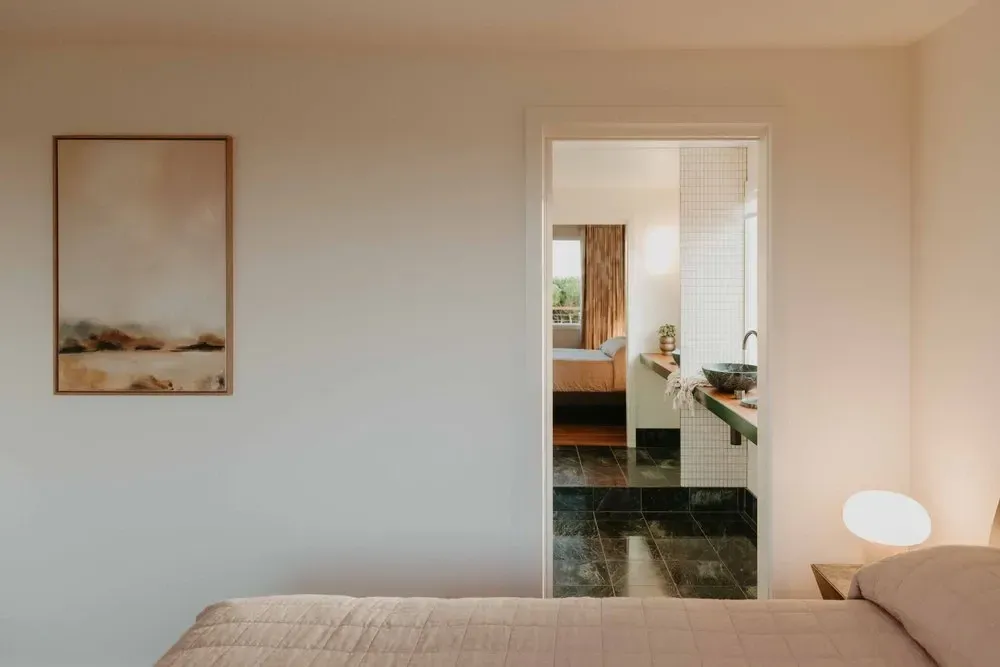 Camillo is the ultimate escape from the hustle and bustle of modern life. This seaside hideaway has been reimagined in collaboration with local creatives to offer a completely unique experience. Immerse yourself in the rhythm of the sun and tide as you slow down and unwind in this luxurious retreat.Enjoy unparalleled ocean views from each bedroom, which boasts bespoke furniture, luxurious linen, and its own unique personality. Relax in the custom timber bath or take a dip in the outdoor tub on the dunes. Indulge in long lunches and rollicking dinners in the cook's kitchen, fully equipped with two ovens and a double fridge. Camillo offers endless opportunities for play and relaxation.
Find out more information here:
https://www.camillohouse.com
@camillohouse
Oikos at Breakneck Gorge
Elevated Plains, VIC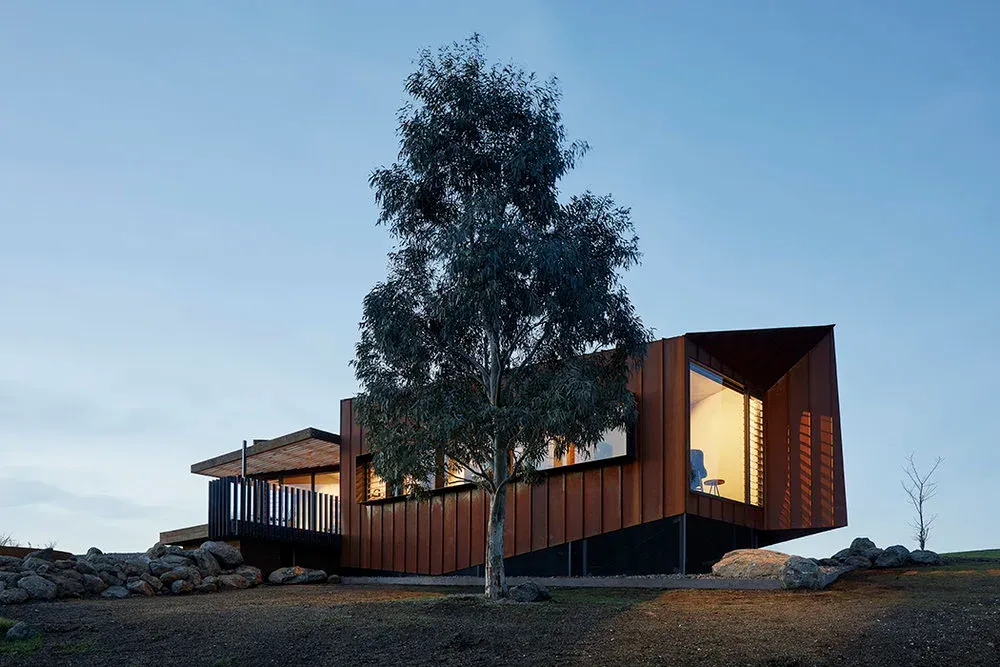 Oikos is a multi-award-winning accommodation with a unique and sculptural design that complements the rugged surroundings. The interior offers smartly designed spaces with stunning views through floor-to-ceiling windows, showcasing the natural beauty of the gum trees and night lights of Hepburn Springs and Daylesford. The bedroom features two large windows that invite stargazing, while the bathroom boasts an egg-shaped black cast concrete bathtub perfect for relaxation. The living area includes a cowhide daybed and floor-to-ceiling sliding glass doors that open onto the spacious deck. Oikos is a place designed for love, laughter, and peace, and promises a stylish, romantic, and invigorating experience.
Find out more information here:
https://www.breakneckgorge.com.au/
@breakneckgorge
---
Ocean House
Great Ocean Road Lorne, VIC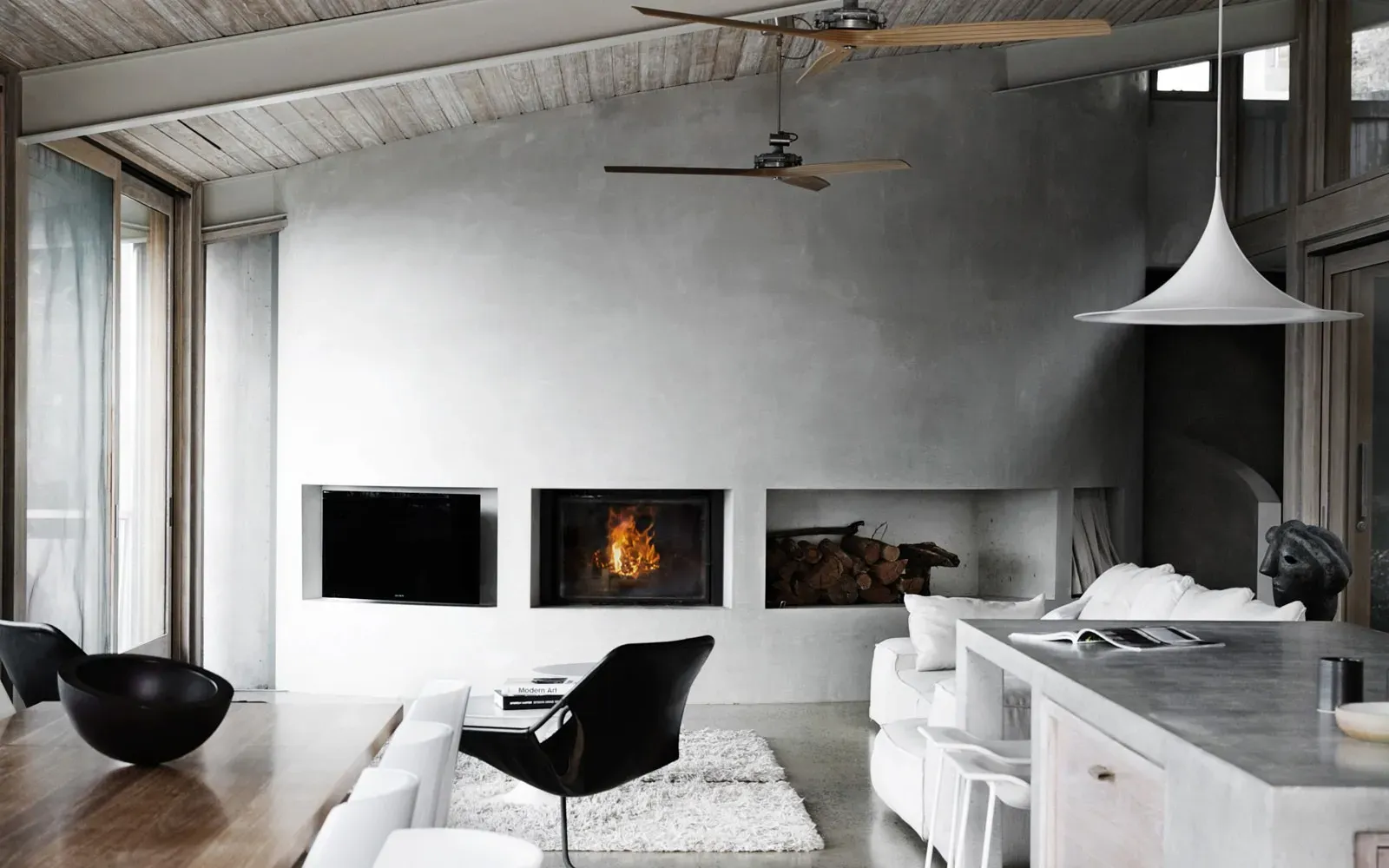 Experience extraordinary coastal living at Ocean House, a stunning holiday house located just a short stroll from North Lorne's secluded beach. Designed by renowned architect Rob Mills, this luxurious five-bedroom, three living area retreat offers a perfect blend of wilderness and contemporary chic. Revel in panoramic ocean views from the glass and timber pavilion, circular bedrooms, wrap-around terraces, and a rooftop deck with an open-air bath. Enjoy stylish and comfortable furniture from cutting-edge designers such as Pierre Lissoni and Patricia Urquiola. Sculpted from concrete, timber, and glass, and decorated with the finest objects and furniture, Ocean House brings relaxed luxury to Victoria's west coast. Ideal for couples seeking a romantic getaway or families wanting to escape the city, Ocean House is a holiday experience you'll never forget.