Words by Sandy Anghie. Photography by Lajos Jon Varga. This story was originally published in The Architect magazine, an official publication of the Australian Institute of Architects.
The State Government's draft Medium Density Code (SPP7.3) elevates the focus on design quality and has the potential to revolutionise the approach to medium density developments in Western Australia. Importantly, the draft code is about equity in design–making good design more accessible for all West Australians.
The draft code doesn't propose a change in the construction methodology of developments, but rather demands a more considered and strategic approach to medium density which will result in homes that are more liveable, cost less to run and provide an improved quality of life.
Proposed initiatives under the draft code include:
Incentivise retention of mature trees
Optimise the quality of outdoor garden spaces
Optimise the quality of indoor living spaces, and
Consider context and neighbourliness.

It's important to note that these design improvements shouldn't cost more, nor impact yield. This has been shown by MDC Architects in a recent project.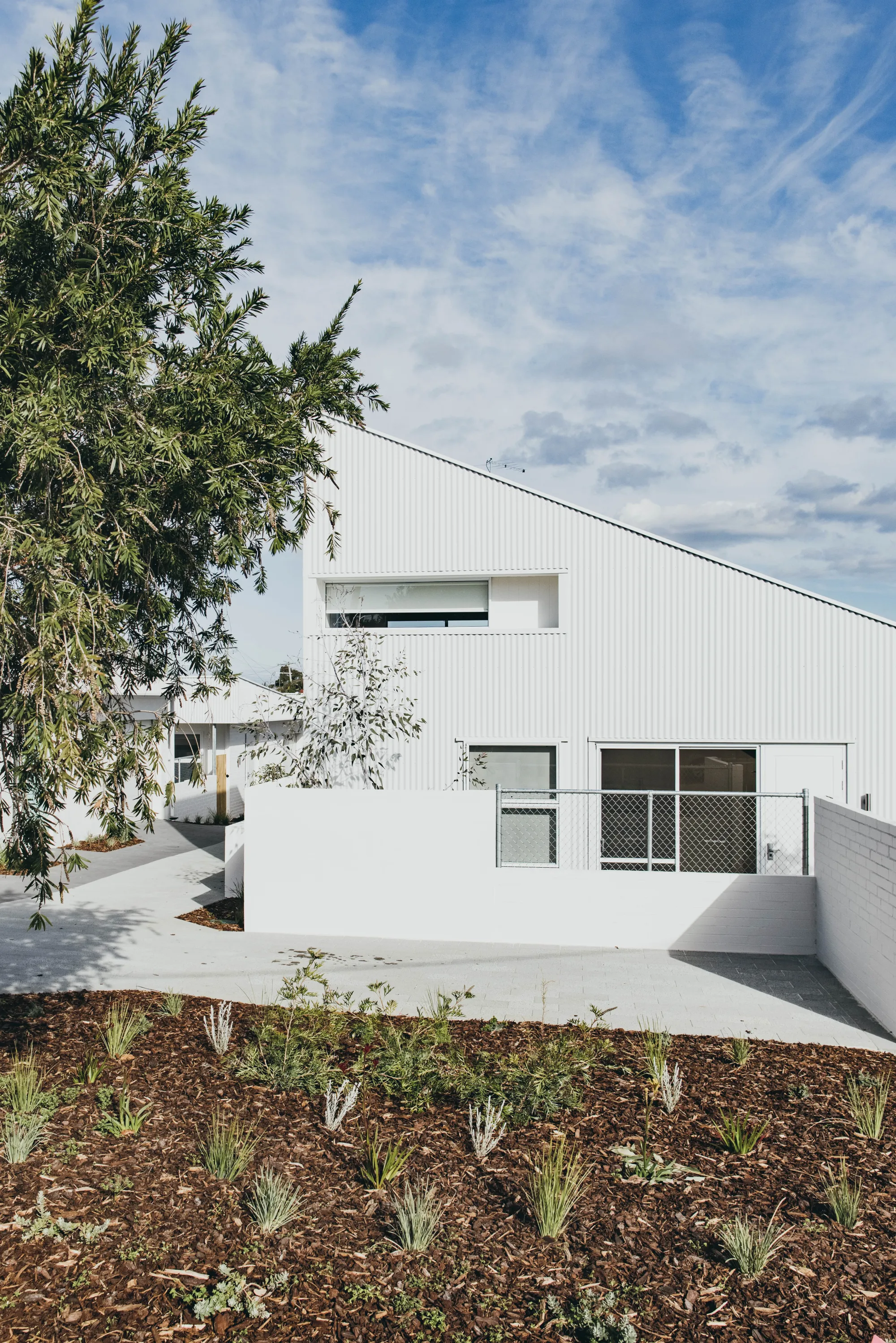 Recreation Road by MDC Architects is a twelve-unit development on a 2000 sqm site in Hamilton Hill, just south of Fremantle. This was MDC Architects' first foray into the affordable home market so it was a steep learning curve but the successful result speaks for itself.
"We were engaged from project inception and were able to generate a better yield than the developer had expected," says practice founder Matt Delroy-Carr. "Our knowledge of the draft code was instrumental in the design process. All twelve units are north facing with consolidated garden spaces and deep soil zones enabling trees for every unit."

The idea of creating a consolidated green space paired with the main living room is central to the draft code and something that Matt was keen to showcase in this project. "We start all projects with the garden and living space facing north and work from there," says Matt. "We are pleased to see this principle, together with a minimum depth of garden and deep soil zones for trees, embedded in the draft code. The State Government should be commended for these initiatives."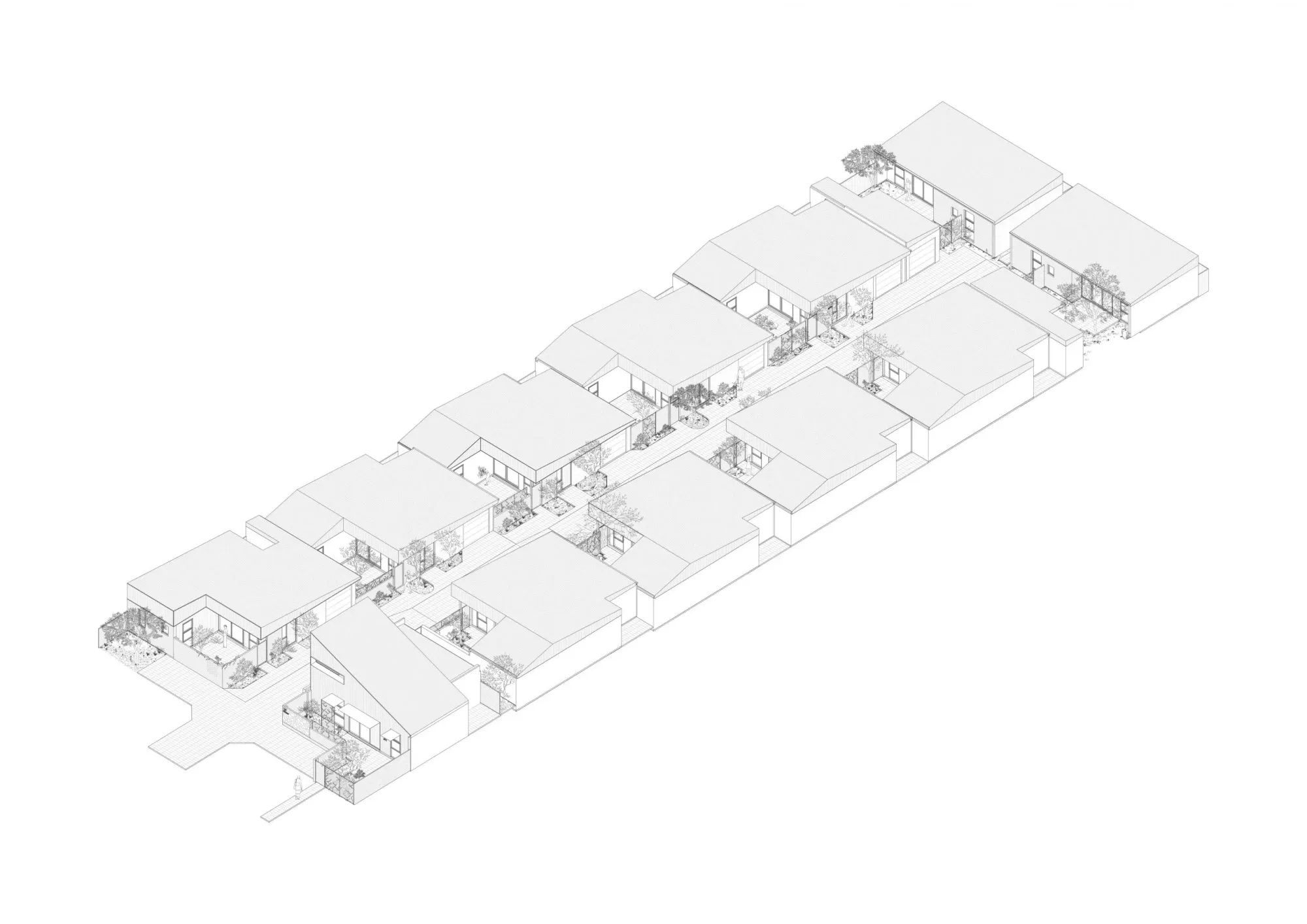 Sustainability was another key driver in the design of the units. Passive design principles employed by MDC Architects in this project include north orientation, daylighting, cross ventilation, shading and material choices. Applying these principles means the twelve units will maintain a more comfortable internal temperature throughout the year, with less reliance on mechanical heating and cooling. Less reliance on heating and cooling means less energy used, so tenants will save money on operational costs. In fact, research by the Department of Planning Lands and Heritage projects real ongoing operational cost savings for occupants of $1460 per dwelling per year through the introduction of the draft code.
In addition to environmental sustainability principles, the development also addresses economic and social sustainability. All twelve units are 2 x 2 providing much needed housing choice, and the build-to-rent model addresses our current chronic rental shortage.
The simple aesthetic of corrugated tin and render brickwork is engaging for the market, affordable to build and durable. But the aim is for the houses to become a backdrop to the landscape. Native trees planted along the driveway and in the courtyards will eventually grow to six meters, and creepers will cover vertical surfaces. Projects like Recreation Road, which embody the principles in the draft code, will not only result in great diversity in housing choice, but work to allay current attitudes to medium density that have arisen through decades of ill-considered medium density developments.