Today, the Design Institute of Australia (DIA)—Australia's peak national body spearheading the design industry, released the shortlist for its sought-after Designers Australia Awards 2022. An exceptional shortlist of eighty-two entries was revealed across the three cross-disciplinary categories—Place, Use, and Interact.
The unique awards, a first for the industry, identify Australia's best designers and studios, emphasising the designer/s and their processes as much as the outcome. The awards recognise the most nuanced design thinking applied across the categories Place, Use, Interact and dissolve the traditional silos, reflecting a trend toward multi-disciplinary approaches and problem-solving. They replace conventional design categories such as industrial, interior, graphic, digital, product, environmental, textile, fashion, etc.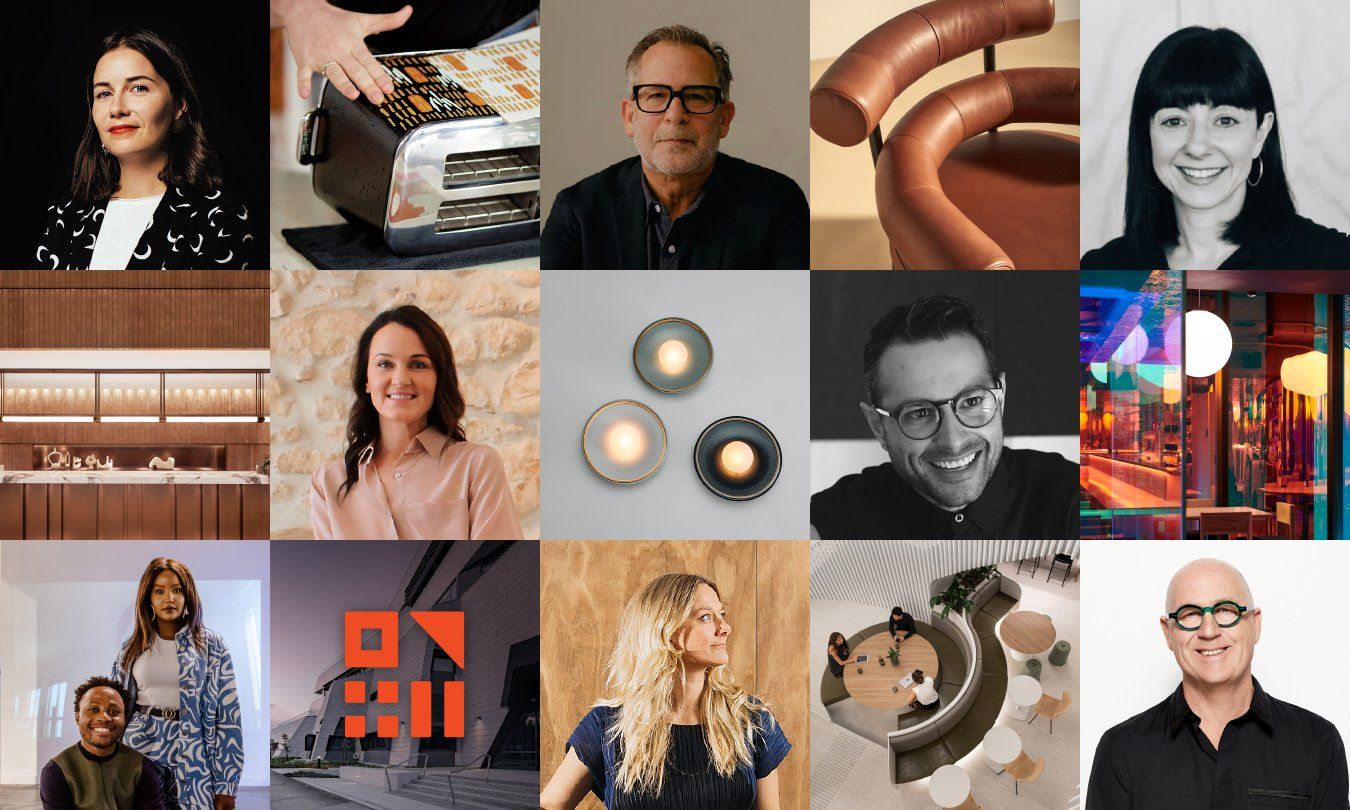 "The DIA's awards value the designer's influence over process and purchasing, which is integral to quality design outcomes that shape a better world. We strive to highlight a designer/s ethics, conduct and capabilities, and processes. We believe that successful design outcomes embrace the circular economy and diversity and positively impact the environment and society."
DIA President Gavin Campbell FDIA
"Good design is about the designer's process and outputs; great design considers these with the additional layer of social empathy and providing value to the broader community, now and into the future. The Designers Australia Awards recognise that design does not exist in a silo and that great designers surf across disciplines and cross-pollinate ideas."
Awards juror, Dean and Principal of LCI Melbourne Karen Webster
The DIA values collaborative in-group decision-making that promotes trust, thoughtfulness, understanding, competency and responsiveness. The jury of eighteen local and international industry leaders include Kate Goodwin, Adam de Guara, Dale Hardiman, Liane Rossler, Thoman Skeehan, Ellie Stathaki, and Abdullah M.I. Syed.
The Designers Australia Awards is sponsored by Dulux Acratex, Smeg and Wood Solutions.
---
• PLACE representing the spaces we live, work, and play:
Anthology for Smith Street Bistrot
APS Design for Lucky Kwong
Architectus for Macquarie University 1 Central Courtyard
Bates Smart for Hilton Melbourne Little Queen Street
Brahman Perera for Entrecôte Prahran
Carole Whiting Studio for Calabash Bay Lodge
Cox Architecture for Midtown Workplace
Cumulus for Goulburn Street Housing
Das Studio for Esca Blewitt Springs
de Fiddes for St Bernadette's. Specialist Dementia Care Unit
Design Paper for South32 Singapore
Design Theory for Indigo Oscar
Design Theory for Level 23, Exchange Tower
Design Theory for Parley Bar
DesignOffice for The Grosvenor Business Lounge
Diadem for 180 Lonsdale Street, Melbourne
Dot Dash for Logan Village to Yarrabilba Rail Trail
Edmiston Jones for Henry Brooks Estate Kanahooka
Foolscap Studio for The Commons South Yarra
Gensler for EY Melbourne Reimagined
Hither Consulting for Vermont Terrace
Hames Sharley for Hames Sharley Studio WA
Kennedy Nolan for Always
Luchetti Krelle for Jane
Map Studio and Naomi Milgrom Foundation for MPavilion 2021, The Lightcatcher
Mata Design Studio for Gage Roads Freo Brewery
Milieu Creative for Andrews Place II
Milieu Creative for Mineral Resources Headquarters, Osborne Park
Monash Urban Lab for RetroFit Kit
Neil Cownie Architect for 123 House
Plus Architecture for Chamber of Commerce and Industry WA (CCIWA)
RADS for Gladstone - The Cycad House
Rezen for IGO
Richards Stanisich for 9-15 Young Street
Richards Stanisich for The Woollahra Hotel
Russell & George for Society
Russell & George for Yakimono
Simon Modra Design for Nihon Black
Simone Haag with Tom Robertson and Studio Sly for Bassano
Simone Haag for The Whiskey Room
SITE Architecture Studio for Rockingham Youth Centre
SJB for Powerhouse Museum and Eucalyptusdom
Studio aem and Studio Gestalt for Harbour View House
Studio Nine Architects for The Calyx Project by Forage Built
Studio Quarters for Bondi Terrace
The Design Cupboard for King Tide Brewing
United Studio for St John Urgent Care Wayfinding
Whistle Design Group for Hemmings Street Dandenong Public Art Installation
Woods Bagot for ABN Group HQ Leederville
Woods Bagot for BDO Perth
Woods Bagot for Curtin Co-Working Space
---
• USE describing things we use:
Advanced Navigation for Hydrus
Blackmagic Design for Blackmagic ATEM Mini Extreme
Blackmagic Design for Blackmagic Pocket Cinema Camera 6K Pro
Blackmagic Design for Blackmagic Studio Camera
Blundstone Australia and Monash University (SensiLab and Design Health Collab) for Blundstone Intelligent Footwear
Breville for 'an Aboriginal Culinary Journey' by Breville
Charlwood Design for Dsmile
Cobalt Design for Cobalt - magAssist VAD Heart Pump
Dave Kay for Roman Shower
DesignByThem for Olio Armchair, design collaboration by Christina Bricknell, Sarah Gibson & Nicholas Karlovasitis
Edward Linacre and Danielle Brustman for Meteorite
Foolscap Studio for Soufflé
grazia&co for Catch Light
JamFactory for Heli Pendant Light
Monash University for miEye - Wearable Light Sensor
Nüüd studio and Naomi Milgrom Foundation for MPavilion 2021 Dancer Chair
Returnr / Cumulo Group for Returnr Marketplace
Russell & George for Lil Chair
Simon Modra Design for Hexadeca
Sans-Arc for Bankston Architectural x Sans Arc: Super Collection
Street and Garden Furniture Co. for Street + Garden Studio
---
• INTERACT depicting what or who we interact with:
Balarinji for Nation Brand Mark
CO-architecture for CO-architecture & Australian Architecture Job Board
Culture as Creative for Say It Loud Naarm Melbourne 2022
Design IS: for Port Melbourne Secondary School brand strategy and design
Ellis Jones for Worth Holding Onto
Exhibition Studios for Underground
Grumpy Sailor Creative for How to Move a Zoo
Ian Wong and Monash University for Victorian Premier's Design Awards Showcase
Monash University XYX Lab for Keep Running
Monash University XYX Lab for YourGround

Read more here