Written by Sheridan O'Leary
Benn & Penna's approach was to maintain the street-facing facade of the original cottage, while adding two new contemporary pavilions to the rear of the property. This subtle approach allowed the design to blend seamlessly with the existing streetscape, while also creating a sense of intrigue as to what lies beyond the facade.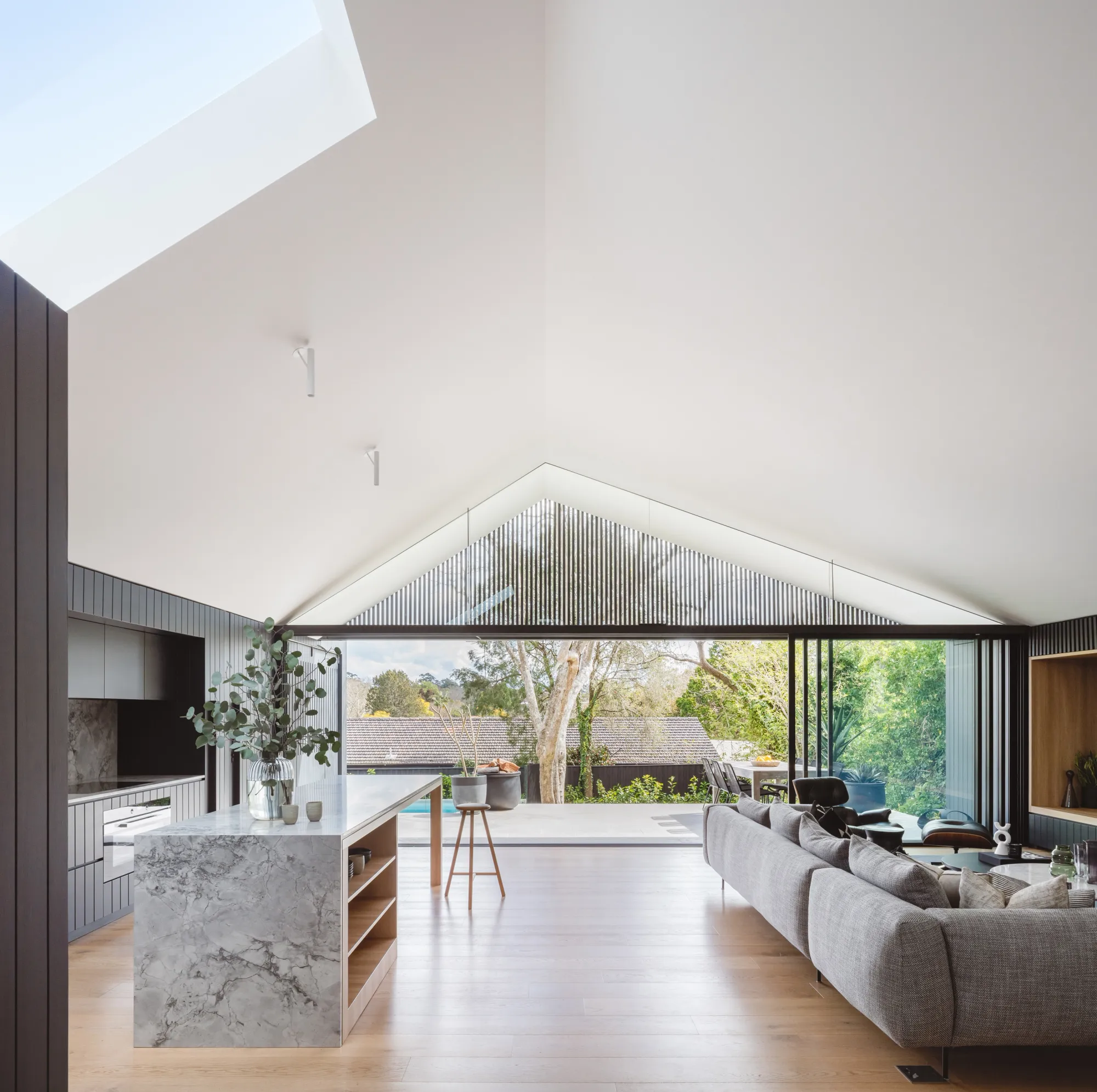 One of the key challenges the design team faced was the sloping site, which had left the rear garden of the property underutilized. The solution was to create a series of living platforms that step down the site, providing a connection to the natural surroundings and offering views from different vantage points.
The design is centered around a central living and kitchen area, which is nestled between a courtyard and garden. The bedrooms are situated above this space, while the lower deck and pool area sit below.
This configuration creates a central catchment for the young family who live in the home, providing a sense of connectivity and togetherness.
The southern side of the living area is defined by a "services wall" that incorporates the kitchen, pantry, and laundry. This wall provides a functional and efficient space for the family's day-to-day activities, while also creating a sense of separation between the living area and the rest of the house.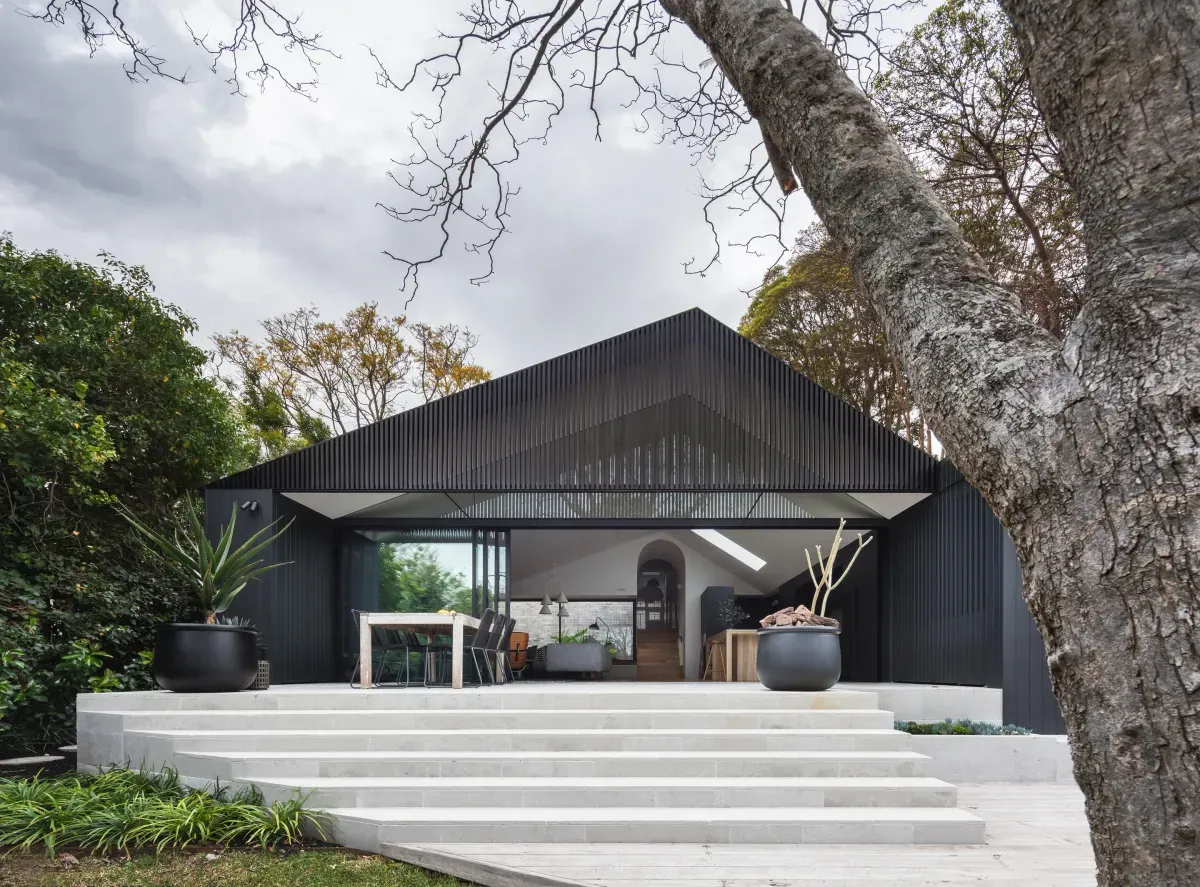 The design also includes a deep awning, high ceilings, and a batten screen to protect the interior from the western sun, creating a comfortable and livable space. The central courtyard linking the old and new parts of the home invites diffused light and easterly breezes into the space, providing a sense of calm and tranquility.
The rear yard of the property is connected by an angled set of stone steps that guide the occupants around the existing jacaranda tree. This sense of movement is reflected in the finishes used throughout the home, with a soft sense of rhythm created through the use of linear lines in the floorboards, lining boards, and batten screens.
Overall, Benn & Penna's project Turramurra Threads is a stunning example of contemporary architecture integrated with a heritage home. The design team's attention to detail and consideration of the natural surroundings have created a space that is both functional and beautiful, and that provides a comfortable and livable environment for the family who call it home.
Project Details:
Architect: Benn & Penna
Photographers: Tom Ferguson & Katherine Lu
Builder: Corvus Primesite
Landscape: Landart Landscapes
Engineer: SDA Structures