Words by Sandy Anghie. Photography by Jack Lovel. This story was originally published in The Architect magazine, an official publication of the Australian Institute of Architects.
Located in a refurbished inner city heritage building, this unique speculative fit-out by Rezen Studio at 1 Forrest Place was designed to appeal to a creative tenant.
"The building is home to a number of creatives already, so the idea was to create a space attractive to other creatives", says Rezen's Zenifa Bowring. "We wanted to create something that felt different to the usual corporate fit-out, many of which can tend to look similar."
Executed within a relatively modest budget, new built elements are differentiated from the heritage features and fabric whilst being complementary and deferential. "The building is beautiful and for us it was the original architecture which suggested the response," says Zenifa. "We didn't want to touch the edges, so we clustered built form in the middle of the space."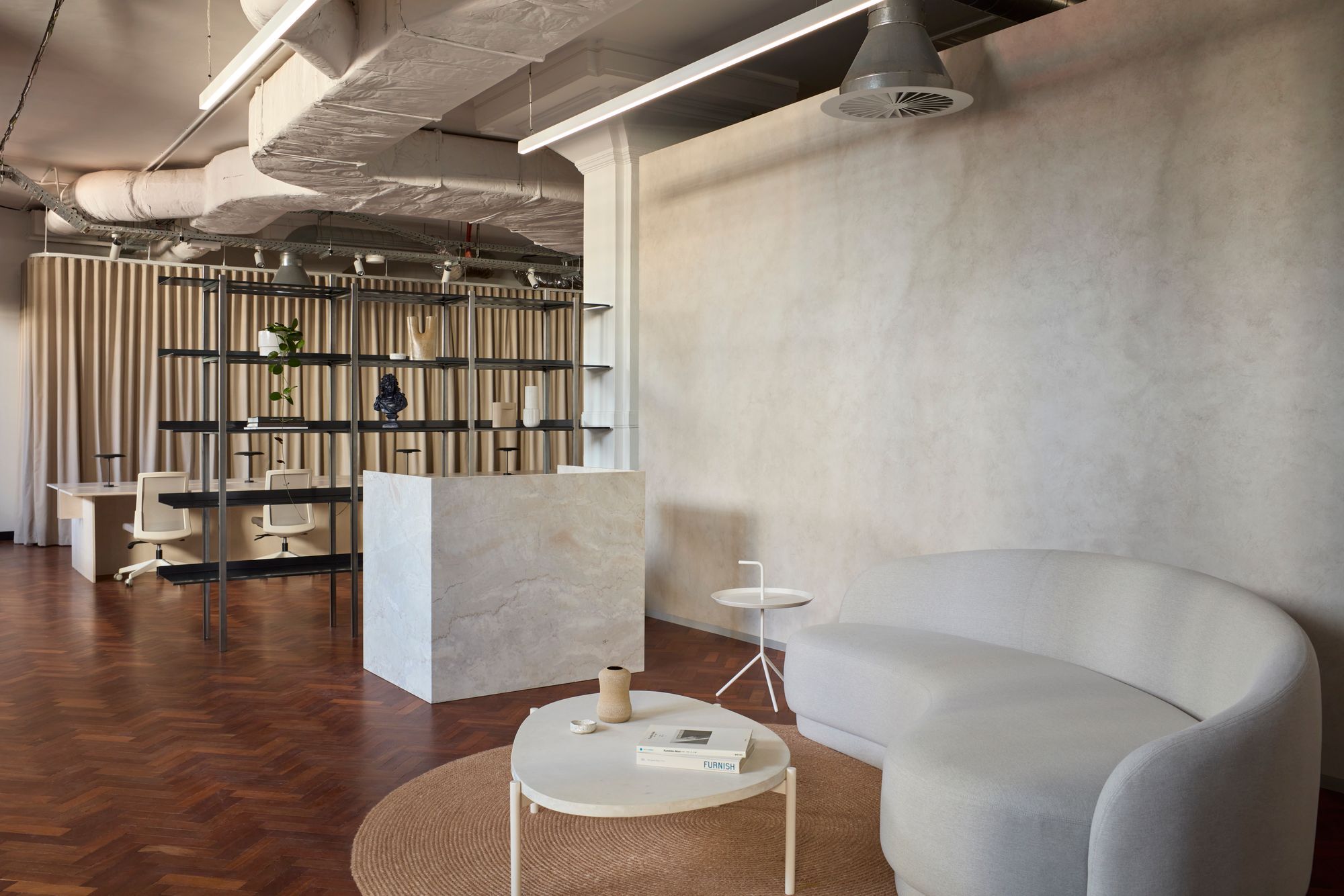 While physical interface was minimised with the space's existing features, the placement and design of the new items enhances the building's heritage fabric. Long library-style whitewashed ply workstations, with feature task lighting, sit alongside a dramatic curtain that forms a textured backdrop while hiding storage and providing acoustic attenuation. The kitchen is made a private space by the strategic location of a meeting room, while utilitarian steel shelving modules create further spatial demarcation and work to balance the design's feminine features. Soft, subtle tones and textures sit calmly within the heritage space, with natural stone providing a tactile touch point in both the reception and breakout areas.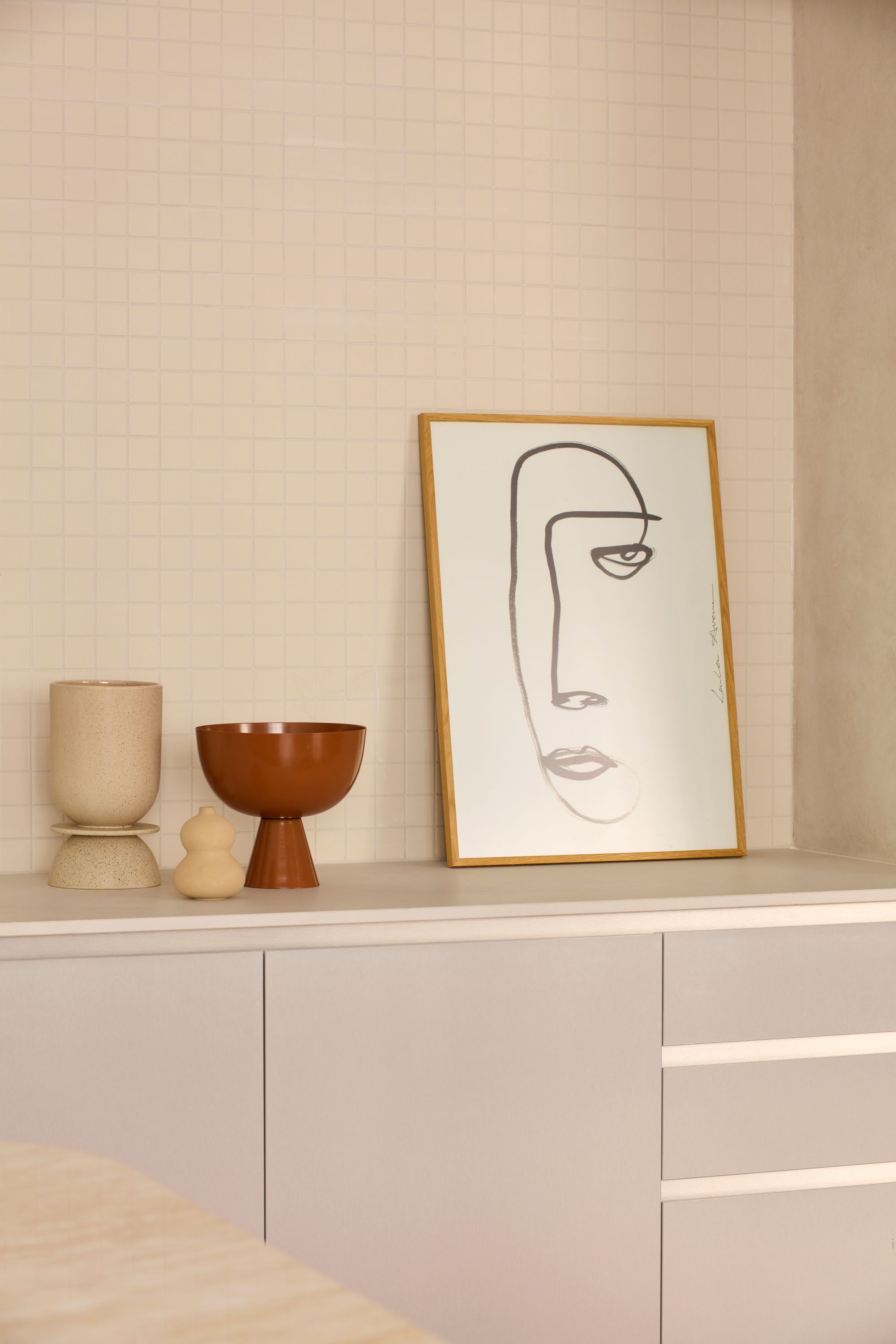 Organic forms in lighting and loose furniture punctuate the space as a series of informal mediations, while custom designed furniture lends a bespoke feel. "The custom pieces by Hamilton Hill based design and production studio Remington Matters are not only affordable but also locally made," says Zenifa. "Sustainability is important to us, and we work with suppliers and products that are natural, sustainable and locally sourced."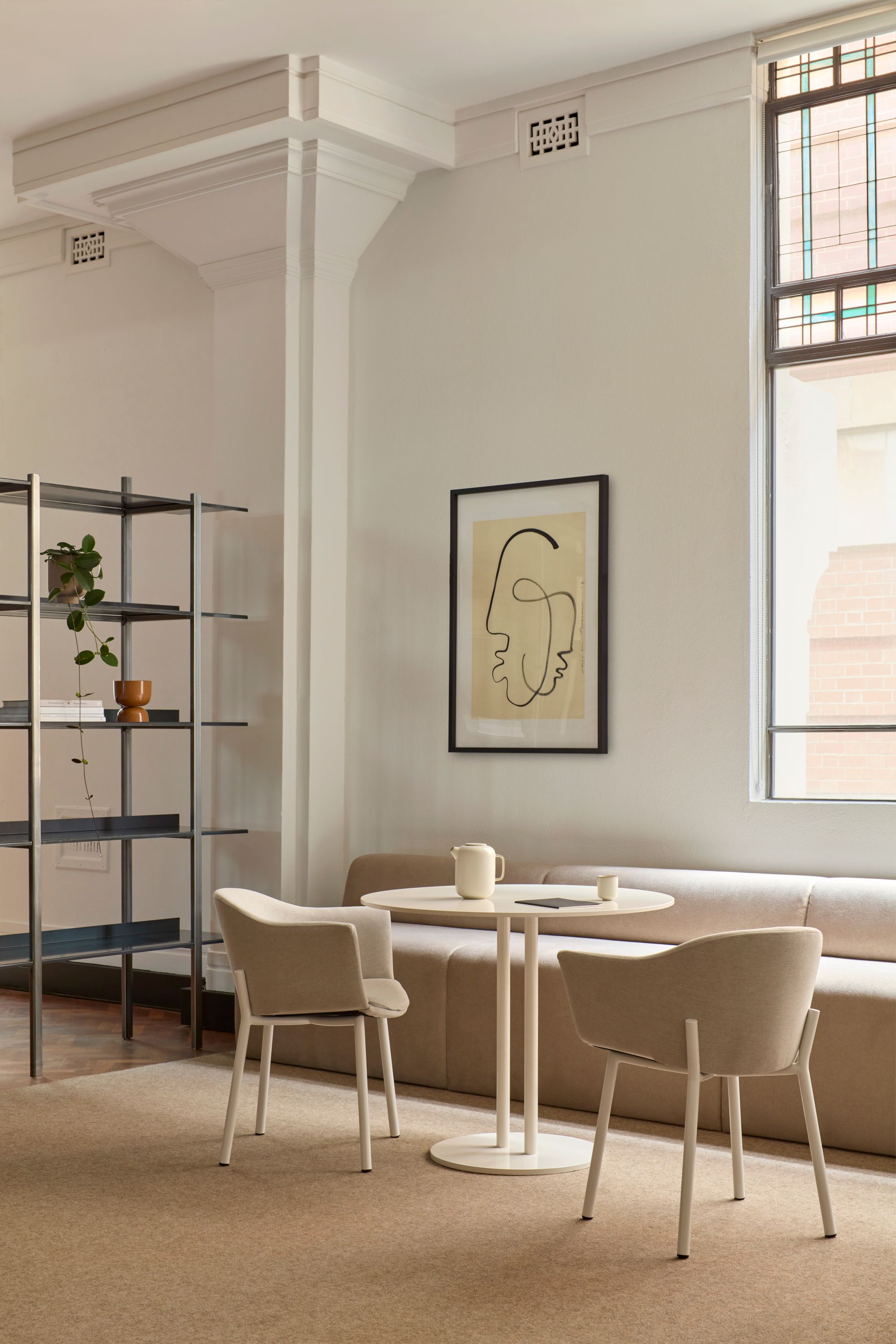 Zenifa also points out another benefit of buying local in the current environment is timeliness. In the past 18 months many of us have experienced considerably longer, and often delayed, import times due to the impacts of COVID-19. "For this project we not only had a modest budget but also tight timeframes," says Zenifa. "Being locally made meant we received our furniture on time."
Overall, the project adeptly meets its brief, creating a beautiful and unique creative space, enhancing one of our city's significant heritage buildings.