The stunning 'Albany Beach House' is bunkered into the rugged hillside of Western Australia's south coast, boasting an ocean pavilion that seamlessly blends modernist and brutalist architectural styles to create a unique and harmonious design that complements its surroundings.
Similar to many beach houses, Albany is intentionally designed to be versatile. This dwelling can easily adapt to the various needs of the clients and comfortably host guests and family members with its separate living and sleeping quarters. Additionally, it can cater to large family gatherings and special occasions with ample space for dining and celebrating.
The building's base is fortified with robust concrete block-work, while the top floor is adorned with stunning charred timber left exposed to the elements. Stepping inside this beach house, you are immediately greeted with a clean and bright interior that exudes an airy and refreshing ambiance. The minimalist design of the white walls and ceilings allows the panoramic views to take center stage and provide a stunning backdrop for the living space.
"Framing breathtaking panoramic views of the Indian Ocean between two planes connected by glazing."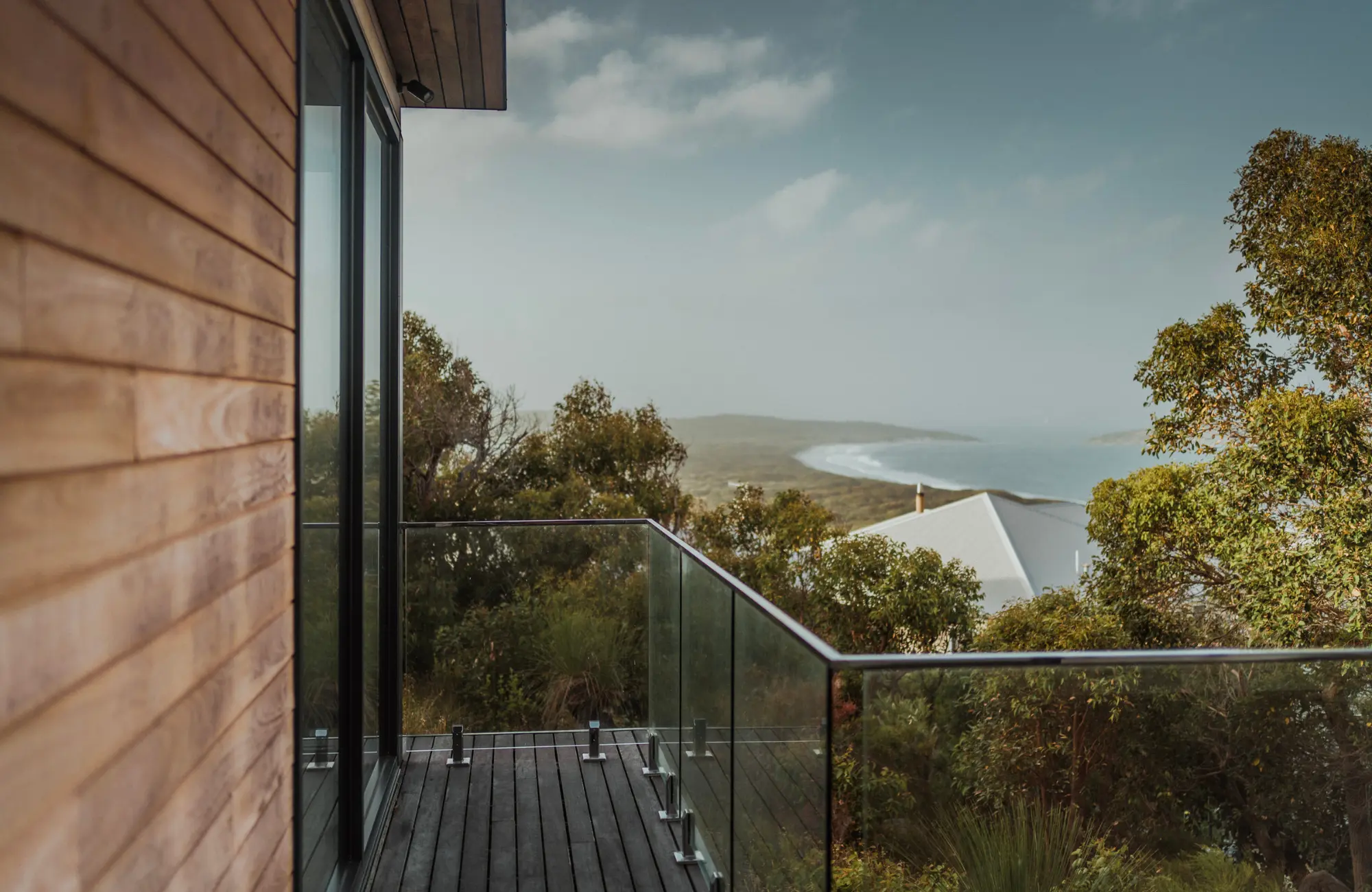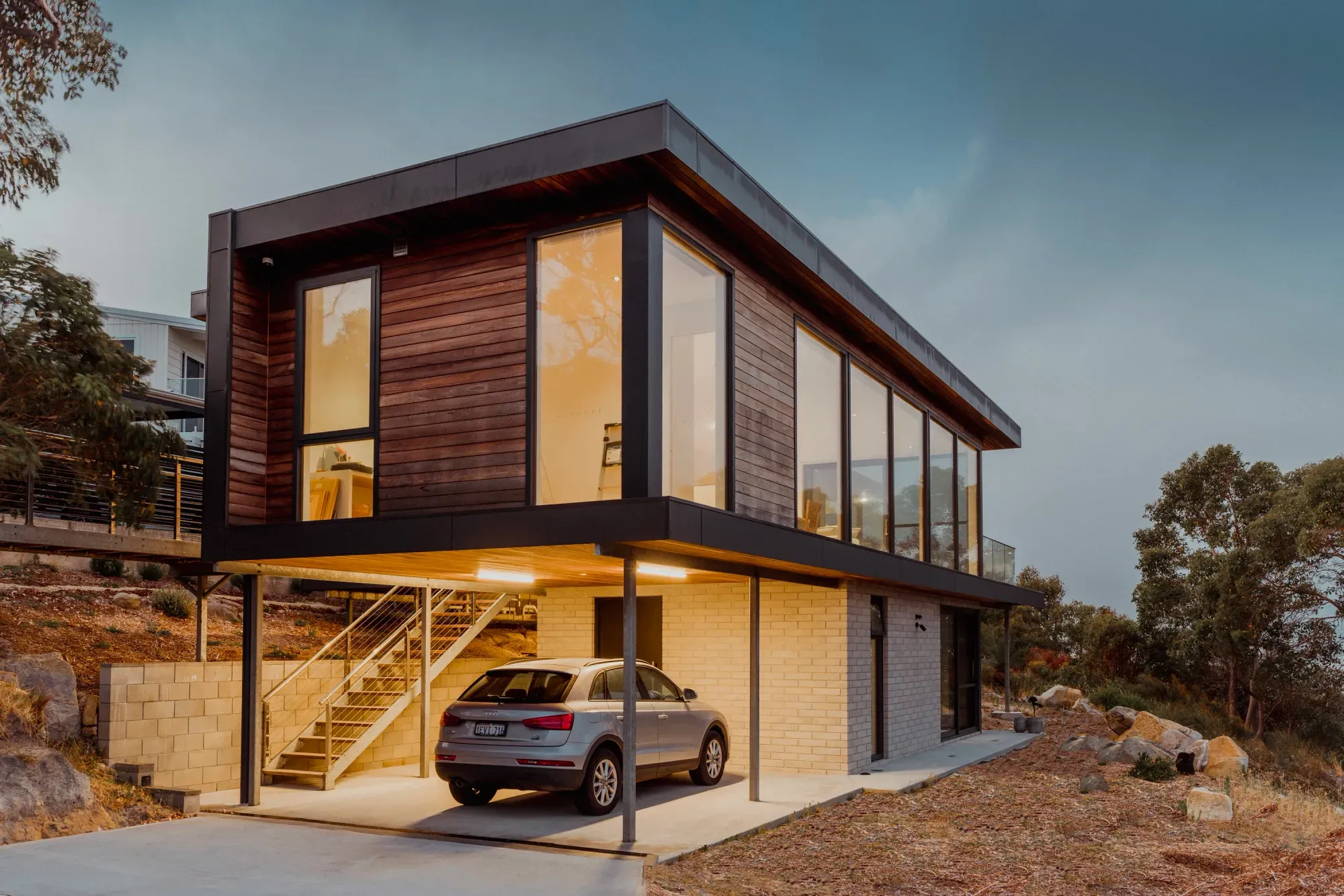 With careful consideration, this house is designed as two separate pavilions - one dedicated to the private areas of the home and the other for living. The private pavilion is situated towards the rear of the property, offering a serene sanctuary for its inhabitants. Meanwhile, the living pavilion takes advantage of the sweeping views and is designed to be open to the elements, allowing for an immersive experience with the surrounding environment.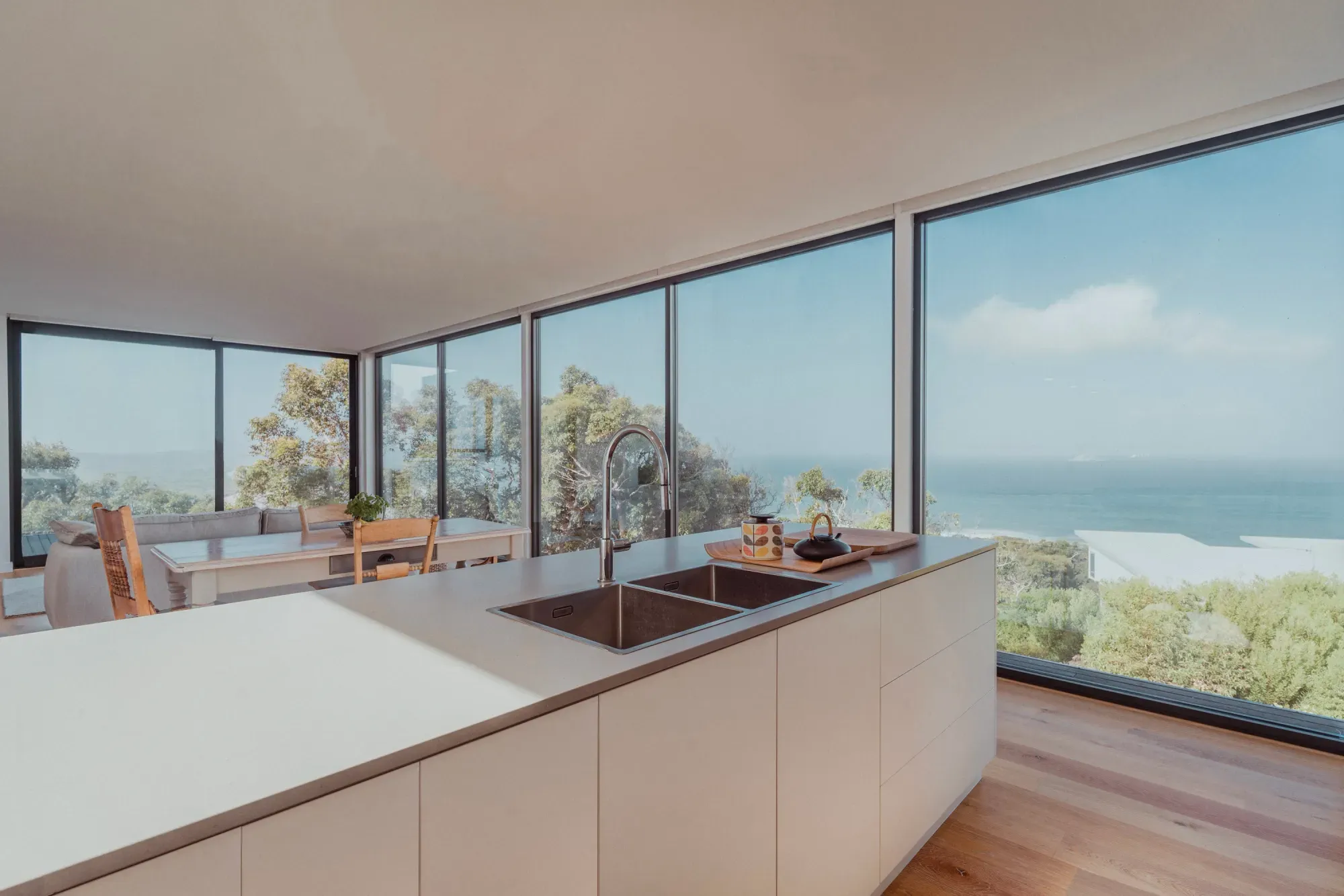 To balance the home's dramatic aspect, a carefully crafted orchestration of light filters through the surrounding foliage, casting a soothing dappled veil within. This home serves as a vessel for experiencing the natural environment, utilising a thoughtfully curated selection of materials chosen for their ability to age gracefully and blend harmoniously with the surroundings, resulting in a new brand of modernism entirely shaped by its context.
Project Details:
Project Lead – Joel Benichou
Design Team – Anna Jeffery
Photographer – Alex Gott-Cumbers – Mule Creative
---
Archive is an architecture and design office underpinned by an immersive exploration of Australian culture and design. From the realisation of responsive, relevant and engaging spaces, to the cultivation of a digital journal which encourages a deep-dive into the myriad of influences that shape the built environment, we celebrate the profound value of design.

Led by architect and academic Joel Benichou, Archive unifies architecture, interior design, culture and objects to shape engaging places distinguished by atmosphere and craftsmanship.
---